#Resist: 53.122k tweets talking about this in the last 24 hours

People talking about #Resist: - BeauWillimon - funder - Amy_Siskind - alie_iwanenko - shortstaq575 - CrothRoth17 - JulieJankowski2 - politicangst - ziggylasvegas - matilda2day[...]

- BohynjaTetiana - amiafeministtoo - WSSmith_wsg - marionleary - jrzgrlz - owepinion - DavidGhostlaw - mclaudiatropar1 - RSSneakyTweeter - osdawg - EAntonOfficial - davidalexand1 - RuthSorbello - PaulineAYates - JanetteRomero2 - Adam_7171 - rolmou - FireAndFuryAlex - Juscored - StephenDau - DrWeb2 - chaplinlives - TonyIsntHere - OneAmerica2Day - NicoleConaway - arya_hariharan - Pajjr2016 - mintzmolly - lesleyabravanel - Andreab969 - lopezgovlaw - TruthIzThis - ProgressDefence - deplorable_kel - DougBurges - JennUndercover - lexsion - PoschAngela - I_Am_Here_Still - Siena9899 - tryconsiderthis - crystalvisits - DNPinNYC - ErikMCarson - sydtennant - 415tothe919 - CrothRoth17 - owepinion - gumboqueen3030 - L1ssalaun - OracleofDelphi3 - TrumpUnfit17 - DirkMcQuigley - ReneeArnett - notcreative388 - foxmia1971 - bkulak11 - dastarlord - mcassara143 - ronfullwood - PatTheTerrible - monique4bees - psycho_bounty - GoodByeTrumpy - dale_callihan - jen38paws16 - yidboy - twittingisit - stonertabby - OfficialShitCop - MeCrazyMatt - lorislifehacks - marceleenmosher - martn__acosta - jbeauvaisphoto - dale_callihan - skb_sara - lt4agreements - HTqZcSXlVxwKSSt - dale_callihan - iamthemimi65 - ChickyChicker - Kathleenthinks - Cyberrose1965 - vision67 - AHeathensDay - NathanSully1 - KyrionResist - dale_callihan - CCandyLuv


This Tag appearing in: United States: ( New York - ).
Popular tweets tagged with #Resist:

10 de fevereiro de 2017
Monique Christensen @monique4bees
🔁
I love this! ❤️👊 #RESIST
---
DrWeb @DrWeb2
🔁
Two to go. #resist
---
Kel🐼🐸 @deplorable_kel
🔁
Antifa Designer Bats Against Free Speech
#AntifaTerrorists #Resist #TheResistance
---
Patricia Heil @PatTheTerrible
🔁
@realdonaldtrump Got some snowflakes for you. #altgov #theresistance #resist
---
Rita Skeeter @RSSneakyTweeter
🔁
Nazis coming to town? Here's a positive and creative response. #Resist
---
Marion Leary @marionleary
🔁
This is a timely sign! #resist
---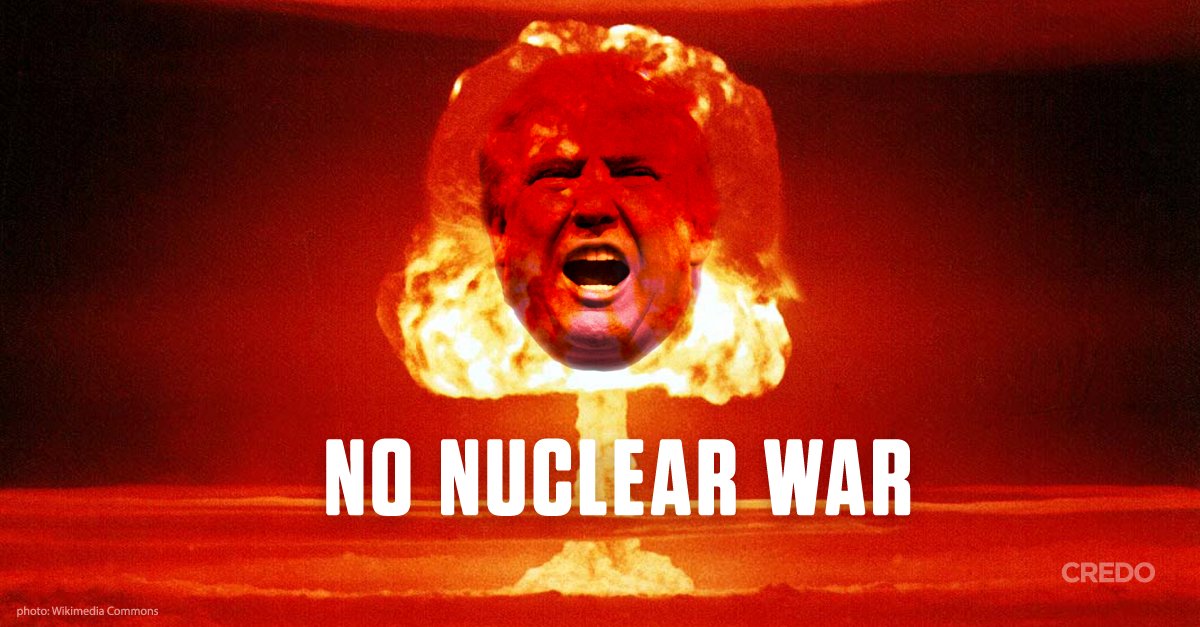 Tetiana 😇 @BohynjaTetiana
🔁
Tell Congress: Stop Trump from starting a nuclear war:
credo.cm
#Resist #ResistTrump
---
10 de fevereiro de 2017
Julie Jankowski @JulieJankowski2
🔁
Rappers are dissing Antifa now. #Resist 💯
---
Beau Willimon @BeauWillimon
🔁
Look at the first letter of each parargraph.
See what it spells.
Artists know how to #RESIST
twitter.com
---
Scott Dworkin @funder
🔁
.@realDonaldTrump-We know how u can have the most popular tweet in the history of Twitter. Resign.
Via @tonyposnanski #ImpeachTrump #Resist
---
Amy Siskind @Amy_Siskind
🔁
Week 40 may or may not be the longest list so far, but it is the most heartbreaking. Trump is tearing our country apart. #resist
---
Alie Iwanenko @alie_iwanenko
🔁
Look at the first letter of each parargraph.
See what it spells.
Artists know how to #RESIST
twitter.com
---
loading...
🆘 Iustitia ♀⚖ @politicangst
🔁
If You R Against Trump & His Nazi's, Speak out! If you don't & sit by quietly....your Dishonest.
---
matilda @matilda2day
🔁
Weekend Update: Tina Fey on Protesting After Charlottesville - SNL #Resist ✌🏽
youtube.com
---
Un Usual @owepinion
🔁
If you support Trump's positions you are NOT A CHRISTIAN! Stand up against racism and hate! #resist #bluedot
---
Pauline A Yates @PaulineAYates
🔁
45* & first lady to skip Kennedy Center Honors over concerns of 'political distraction'
---
Alexa @FireAndFuryAlex
🔁
The ignorant, the bigoted, the hateful will always be with us but the struggle gives added meaning to our lives. Persist America.
---
Stephen Dau @StephenDau
🔁
This is the letter sent to when the entire Pres Council on Arts and Humanities resigned. Also: Writers are awesome.
twitter.com
---
chaplinlives @chaplinlives
🔁
Overheard At The Vatican
---
Tony @TonyIsntHere
🔁
What remains of the Trump regime. A bunch of dour old white guys who look like they wish they were elsewhere. !
---
loading...
OneAmericaFourAll @OneAmerica2Day
🔁
Look at the first letter of the word that starts each paragraph.
Coincidence?
twitter.com
---
Arya @arya_hariharan
🔁
Because there is only side, the side fighting Nazis and white supremacists. #Resist
twitter.com
---
Jorge Luis Lopez Esq @lopezgovlaw
🔁
😡 WHITEWASHED!
Black & brilliant - so historians said they were white...
▶️
---
TruthIzThis @TruthIzThis
🔁
@AnneFrankCenter @washingtonpost @POTUS In the letter they wrote, the first letter of every paragraph spells out #resist .
---
Pro Gressive @ProgressDefence
🔁
@VP @POTUS Effusive praise for a white nationalist is a classic move for this administration. #pander #racistbase #maga #MAGAResign #resist
---
Doug Burgess @DougBurges
🔁
Over 200,000 more died in the European Theater of World War II fighting Fascists. Today, Trump dishonors their sacrifice/allies.
---
Angela Pösch @PoschAngela
🔁
Hillary didn't lose, America did.
---
Shannon Klebart @Siena9899
🔁
So proud of my home state and the people of #Boston today. #resist with ❤️ and 🎶!
twitter.com
---
Karl Sexton @tryconsiderthis
🔁
Above. Re-reading now.. maybe he wasn't speaking about blocking you. Oh well, the champagne is good any twitter.com way.
---
Crystal Huff @crystalvisits🔁I used a sharpie to put number on my arm. Given history, I feel complex, but this is how I don't lose it. twitter.com
---
Dushka N Petkovich @DNPinNYC🔁 leaving the White House after being fired.
---
Un Usual @owepinion🔁Christians: if you are anti abortion we will support you even if you promote hate. Trump answers: Racism and Nazis too? #resist #prochoice
---
Oracle of Delphi @OracleofDelphi3🔁 The President of the United States is a known racist and nazi sympathizer #resist pscp.tv
---
brian kulak @bkulak11🔁What exactly was Bannon's chief strategy? Did it work? *asking for a country #resist
---
JC Cook @dastarlord🔁WHO ARE AMERICA'S REAL TERRORISTS



---
Marissa Livengood @mcassara143🔁Narcissistic Personality Disorder



---
Breeches Coil @yidboy🔁 Have you ever pondered the great atrocities of history and wondered whether you would have stayed silent? #Resist
---
Norma Rodriguez @twittingisit🔁🎯You can ALL leave but we will NOT abandon our YOU are part of the that WE will always
---
( ͡° ᴥ ͡°) @stonertabby🔁To all of those about to in and other cities around the country be safe but....be LOUD!
---
shitcop @OfficialShitCop🔁Cop claims shoplifter hit him with truck, then shoots at her. Video contradicts cop shitcop.com twitter.com
---
mar @marceleenmosher🔁In a country filled with a plethora of viewpoints, cultures, & values we have a chance to be great. #Unite #Resist mobile.nytimes.com
---
Avatar @lt4agreements🔁@hughhewitt @realDonaldTrump Dear Hugh,
I hear there's an opening at Fox News... Just trying to help...

#MSNBC #RESIST
---
Zoe Alsop @HTqZcSXlVxwKSSt🔁 Racism has nothing to do with race. It is the ego's way of making you feel 'better than.' #Resist #Charlottesville
---
Dale Callihan @dale_callihan🔁 Its a lot of work outing these GOP wing nuts. Like trying to capture all of the Nazis escaping from Germany at end of WWII.
---
Kathleen McD @Kathleenthinks🔁#Bostonresist Be the face of love today. #Resist violence as you stand and be counted.
---
Jestor Rodo @NathanSully1🔁 Steve Bannon returns to Breitbart News and talks of "war" to come huffingtonpost.com
#Resist #TheResistance
---
Scott @KyrionResist🔁Good morning. There are 1,250 days (max) until the next inauguration. It is day 212 of 45's regime. #resist #impeach
---
Dale Callihan @dale_callihan🔁 Voter turn-out in the 2016 election was 54.7%. Is this what he died for in the Great War. Do we deserve the Fascist Trump?
---
---