#AlfieEvans: 165.342k tweets talking about this in the last 24 hours

People talking about #AlfieEvans: - DLoesch - piersmorgan - seanmdav - iMSmedley - e_quintana - MrPankow - JacquiByron - docsarahshaw - iMSmedley - SFStraightTalk[...]

- frednfrank - PologneReelle - prbertier - dadiokam - Touchstone_Jstr - Jacktwits1 - nice_centurion - Sophie_Prigent - fstoner - Nogoodunloaded - JackyBotha4 - ChariiDavid - DebbieWhelchel - CocoiJavier - DiggsRay2 - HopefulTexVet - AirCop264 - ArnoldWarchal - ThePeanutFiends - philbaker48 - AnneSerkin - TheLeilahFound - AirCop264 - REALLYBILLYJACK - KrisTheSavage - ahanddavis - Bostongaelic - AirCop264 - marypatriott - jhamATL - ThePeanutFiends - irene89383961 - carol_stirling - CFRustad - EggRetweet - Zoomie932 - RachGarner81 - CeeLee_K - smaddiebird - caitie1877 - suejackson100 - badboy129 - fodderphil - FranckenM - Bigwig_Fiver - EUFascismWatch - Zoomie932 - PEFtrace - rm75_ruth - EUFascismWatch - edumgranados - marnilouh - SamarydMk2 - Lopazjennifer11 - smarturen - ceelouise_ - nozze89 - deescattered - barrie_jenifer - JanPritt - mhzamoyska - UrszulaCzaja - pbecchi - MitchLeeD763 - lizzba - MitchLeeD763 - ladiharli - Kosher_Doll - geofffinn07 - _UoWCIR - alan_poirier - MitchLeeD763 - mbinder11 - VetPatriot70 - SueMapleGrove - ChouhyMentor - JanPritt - iMSmedley - ketaminh - hevD33 - KevinnCVreeland - beckyleedesign - krisschrod - spylaw01 - LilLuu79 - Crispal - Worm33036222 - iMSmedley - homesickgeordie - rosemary_626


This Tag appearing in: Poland: ( Poznań - Wroclaw - Poland - ).
Italy: ( Bologna - Genoa - Milan - Naples - Palermo - Rome - Turin - Italy - ).
Switzerland: ( Geneva - Lausanne - Zurich - Switzerland - ).
United States: ( Memphis - ).
Popular tweets tagged with #AlfieEvans: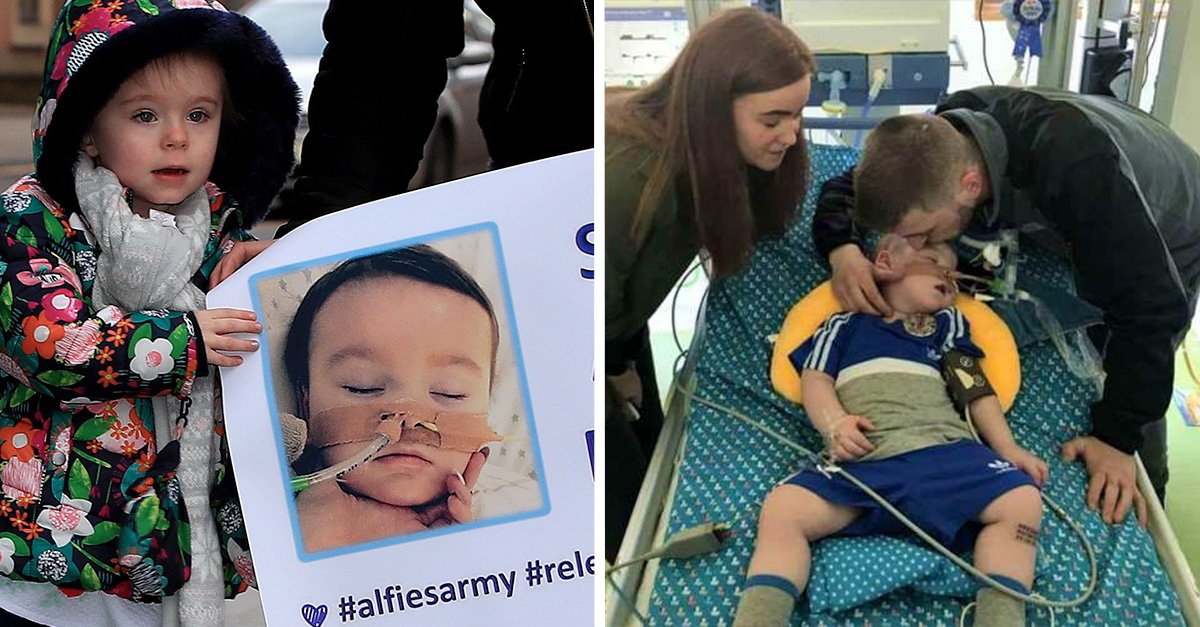 Thollis (refuse to put my real name) @Worm33036222
🔁
Good => Americans to Protest Today for #AlfieEvans at British Embassy in DC
louderwithcrowder.com
---
loading...
10 de fevereiro de 2017
Matthew Binder @mbinder11
🔁
Rome prays for #AlfieEvans
---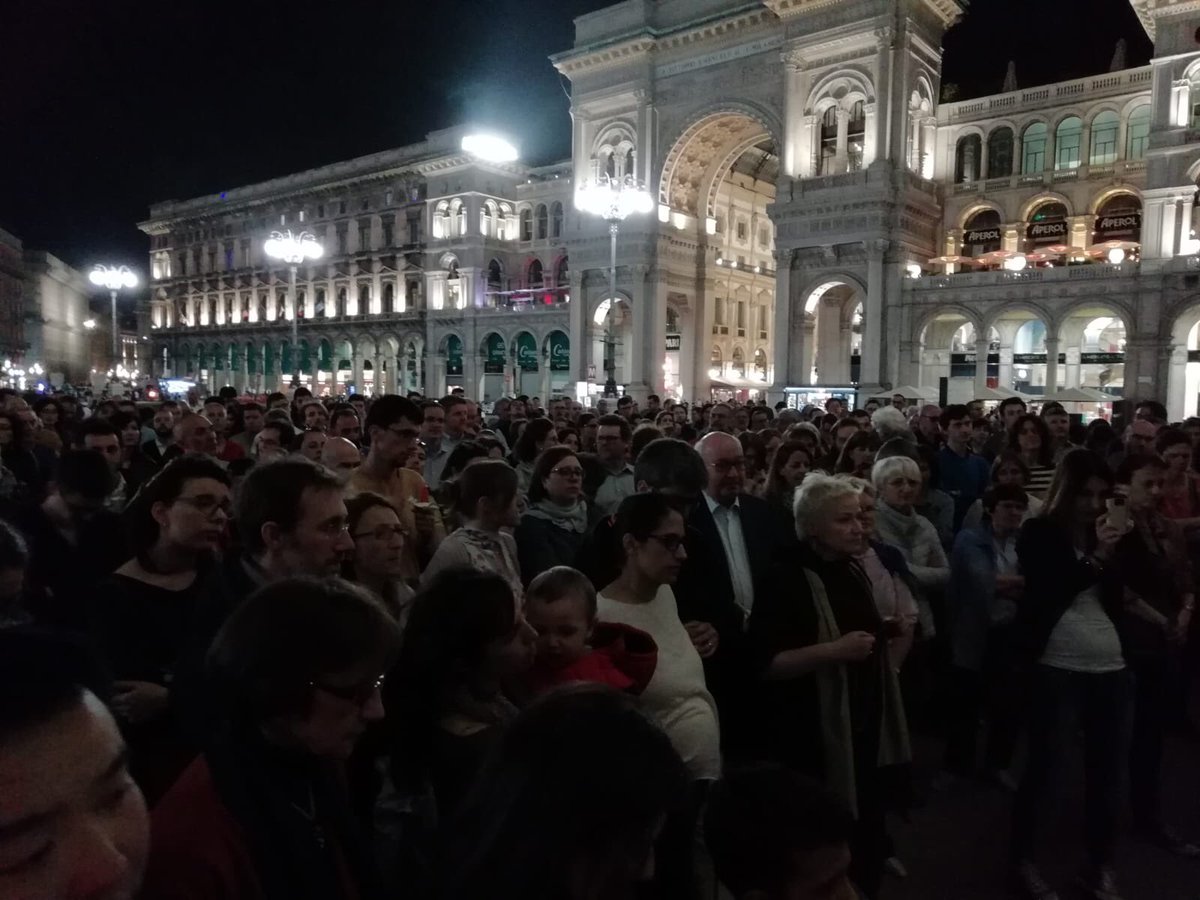 Mentor Chouhy @ChouhyMentor
🔁
Piazza del Duomo in Milano, people praying for #AlfieEvans
---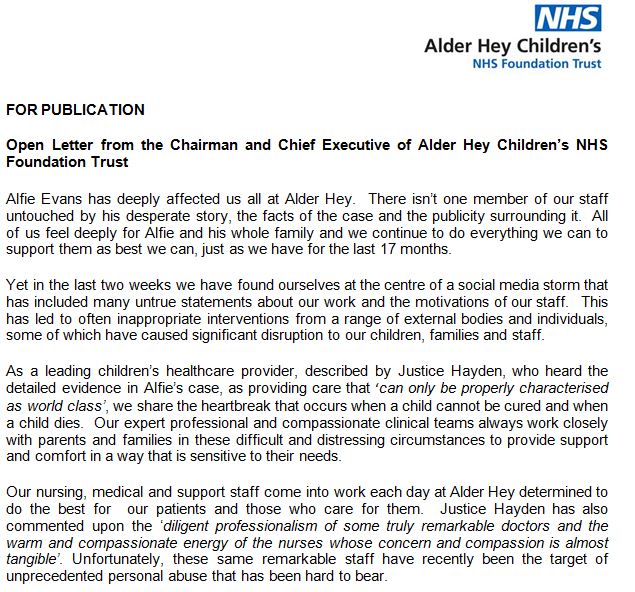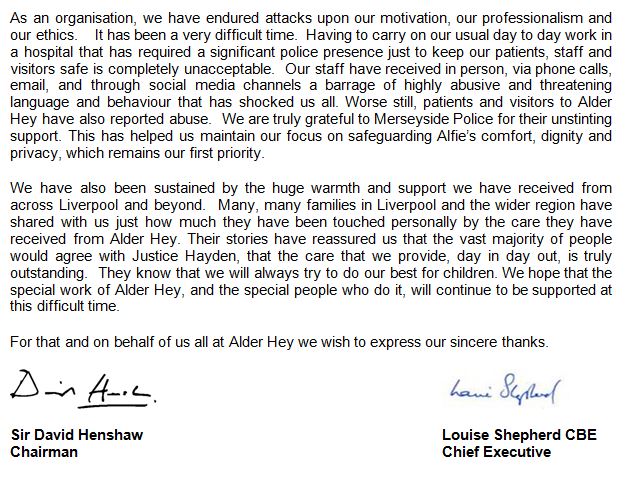 Becky 🐝 @beckyleedesign
🔁
#AlfieEvans - Alder Hey Chairman and Chief Executive issue open letter
---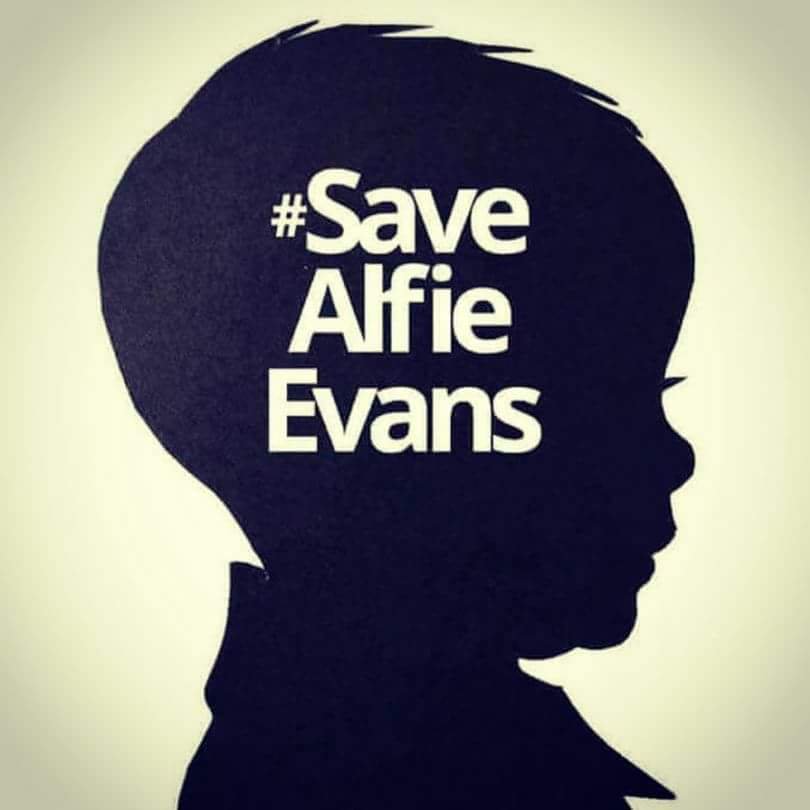 Eduardo MG @edumgranados
🔁
#AlfieEvans
#AlfieEvansArmy
#PrayForAlfieEvans
From Spain we stand with you Alfie.
---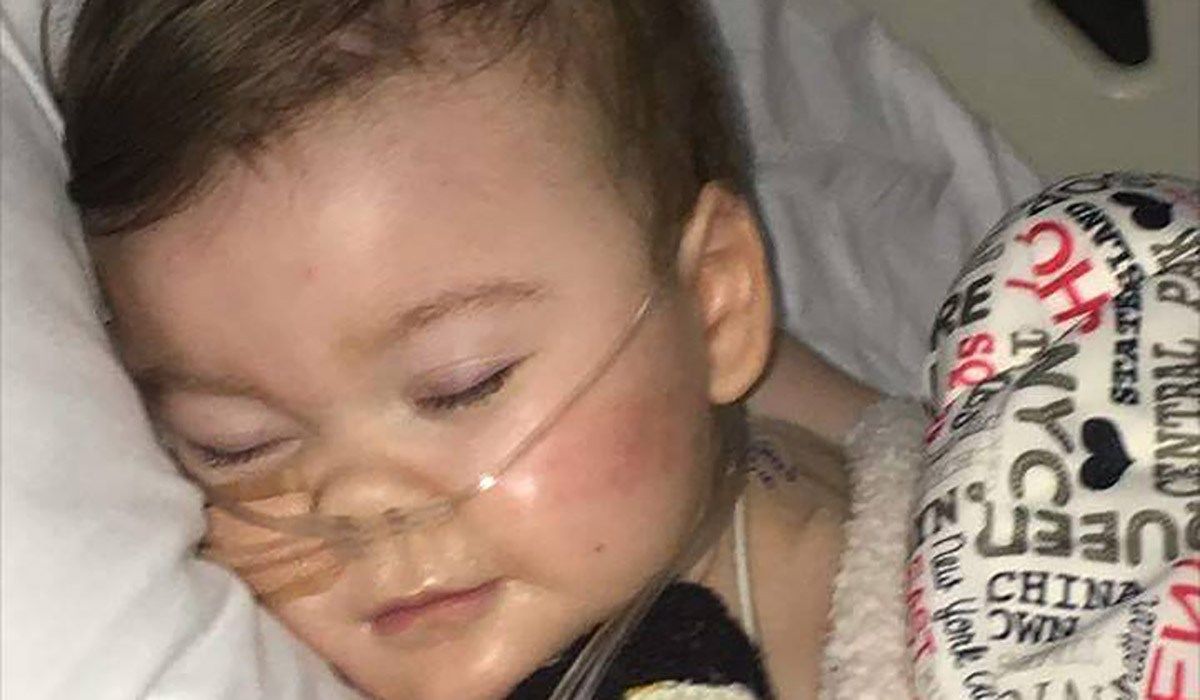 Matthias Francken @FranckenM
🔁
#AlfieEvans Foreshadows a Dark American Future
bit.ly
via @DavidAFrench
---
10 de fevereiro de 2017
Anne Serkin @AnneSerkin
🔁
Pray for #AlfieEvans.
?
l.prageru.com
?
---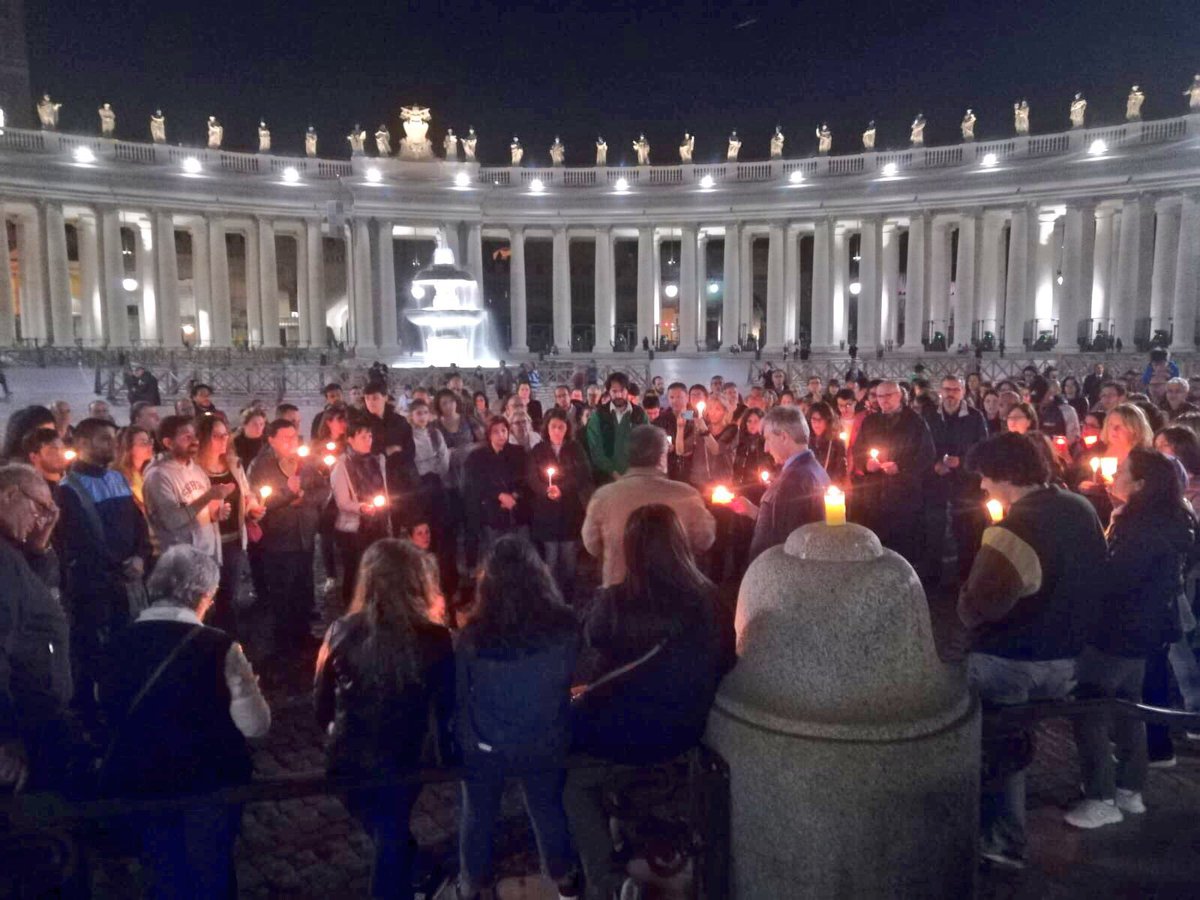 D3JV1D @dadiokam
🔁
Prayer vigil for #AlfieEvans. Now in St. Peter's Square.
---
M. @iMSmedley
🔁
This is the basic level of care #AlfieEvans has received from ah hospital
---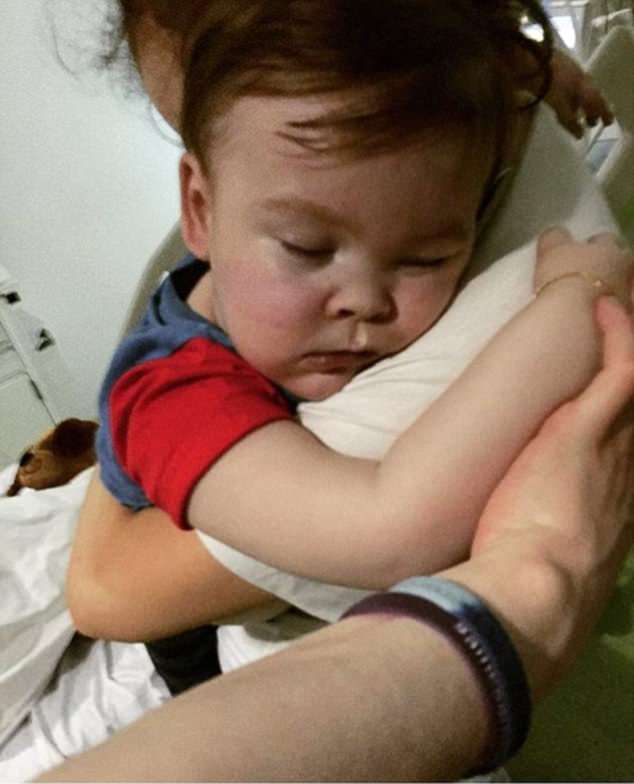 Sarah Shaw @docsarahshaw
🔁
Let. Them. Take. Him. Home.
#AlfieEvans
---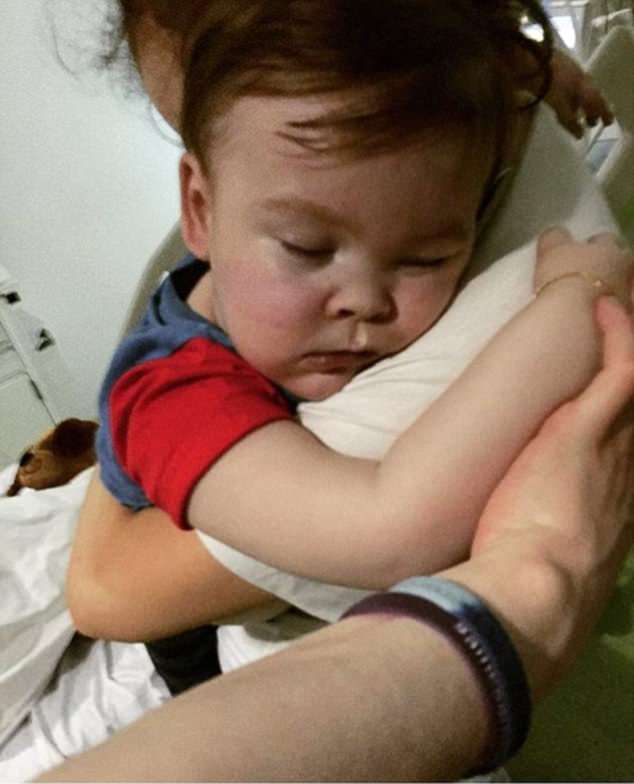 Piers Morgan @piersmorgan
🔁
Let. Them. Take. Him. Home.
#AlfieEvans
---
Dana Loesch @DLoesch
🔁
A free people don't have to beg the government for permission to save their child. #AlfieEvans
---
Sean Davis @seanmdav
🔁
Barring parents, under threat of force, from trying to rescue their dying baby, is nothing short of demonic. It's a p
twitter.com
articipation in evil which mocks life, revels in death, and takes delight not just in watching suffering, but in creating it.
---
M. @iMSmedley
🔁
The State believes depriving of food and water is him "dying with dignity."
No, it's murder. Cold, heartless murder by bureaucrats who are now playing God.
Wake up, Britain. When you can no longer decide what's best for your child, you're no longer a free people.
---
Emilio Quintana Pareja @e_quintana
🔁
U.K. Novus Ordo Leaders Called Out for Not Following Church Teaching in Alfie Evans Case -
stream.org
---
MrPankow @MrPankow
🔁
#AlfieEvans #SaveAlfieEvans #teddyforalfie pray for ! :-(
---
Jacqui Byron @JacquiByron
🔁
Anyone remember the "death panels" Sarah Palin talked about in Obamacare?
You better be thanking President Trump for removing that clause from OUR healthcare system or your child may have been the next
---
BayArea4Trump @SFStraightTalk
🔁
A free people don't have to beg the government for permission to save their child. #AlfieEvans
---
Mike Jones @frednfrank
🔁
Compassion, wisdom and reason from @doctor_oxford commenting on the tragic #AlfieEvans case.
theguardian.com
---
VéritésurlaPologne @PologneReelle
🔁
The father of has thanked Poland for the strong support coming from the general public and government officials. President Andrzej Duda, has stated that Alfie must receive treatment.
Yesterday, hundreds of Poles gathered in front of the British Embassy in Warsaw.
---
pascale bertier @prbertier
🔁
Children don't belong to the government. Except in nazi Germany and similar regimes. #AlfieEvans
twitter.com
---
Touchstone Jester ن @Touchstone_Jstr
🔁
"Courage is not simply one of the virtues, but the form of every virtue at the testing point."
-C.S. Lewis
Praying for courage for & his family. Also praying for courage for those of us who continue to believe there is more to life than simple biology.
---
Jack Prather @Jacktwits1
🔁
SICKENING.
Poor is forced to die by the UK government & isn't allowed to leave the country for treatment.
This is what happens when you let the government control you.
The government shouldn't make the decision for the family.
This is why we fight for our freedom.
---
The Nice Centurion🌹🏛🦄🌹 @nice_centurion
🔁
continues to fight for life as parents ask supporters to leave Alder Hey hospital via
metro.co.uk
---
Frank Steiner #FBPE @fstoner
🔁
Where to begin...
1. The Brtish Government, has done fuck all, had no involvement, and for once that's a good thing
twitter.com
2. It was doctors who made treatment decisions and judges who upheld it
3. Neither of which had anything to do with being disabled
---
Jacky Botha @JackyBotha4
🔁
Understand: is a disabled child. Just like 2 of my children. Just like every disabled person you know. And the British Government has determined that solely because of his disability, his life is worthless. (1/2)
---
Dearson David Charii @ChariiDavid
🔁
We are not so very far off even the sacrifice of babies — if not to a crocodile, at least to a creed.
---
Debbie Whelchel @DebbieWhelchel
🔁
URGENT: Immediately following 8 a.m. Daily Mass on 4/27, join the world in praying the for , led by Fr. Joseph on . If you don't have TV, live stream at or . Spread the word!
---
Grant Javier (Cocoi) @CocoiJavier
🔁
Britain opens its door to everyone but closed its border to denying him treatment in Rome. The hypocrisy of courts & doctors playing "God"come from a demonic pride & a culture of death! Alfie, "miraculously" breathing on his own, shows his heavenly citizenship.
---
Retired Inspector @AirCop264
🔁
The Slow Murder Of Alfie Evans-
Article by Lexy
Since they can't suffocate him by taking away his oxygen, they are starving him to death.
🤬🤬🤬🤬🤬
---
ARNOLD WARCHAL @ArnoldWarchal
🔁
Despicable. And even more despicable how the German MSM does not even report on the case.
---
ChipmunkMaster @ThePeanutFiends
🔁
ALFIE EVANS
Why is refusing to save him? Why did UK refuse to save ?
👉Unintended limits of
Why REALLY is UK refusing to save him? Why REALLY did UK refuse to save Charlie?
👉POPULATION CONTROL
---
Phil @philbaker48
🔁
What you should know about the #AlfieEvans controversy.
thegspl.co
---
Leilah Foundation @TheLeilahFound
🔁
interview with well done Steven he was calm had valid argument and has represented your case amazingly
twitter.com
---
SEAN R.TREASURE @REALLYBILLYJACK
🔁
LIVE on : #…
---
Swinia z Chlewu @KrisTheSavage
🔁
Basically, at this point, the UK is afraid if they let #AlfieEvans leave the country, he might live.
---
Andy Hand Davis @ahanddavis
🔁
Without any doubt, if my children were ever in a position where they were to be as poorly and vulnerable as is, I hope that they are fortunate enough to be looked after in a outstanding and pioneering centre of excellence in paediatric medicine like 🌈👪
---
Leah Kelley @Bostongaelic
🔁
The Catholic Association voices support for #AlfieEvans' parents
ow.ly
---
BABY ALFIE'S LIFE MATTERS @marypatriott
🔁
You may have heard that in England, where the government runs healthcare, a judge is IMPRISONING in a hospital ward, FORBIDDING his parents getting their child ANY treatment or even taking him home (where he might LIVE!)
In your opinion, American parents would:
---
JHam @jhamATL
🔁
Day #3: is still fighting, despite atrocious treatment by and the courts which ruled he should die.
Alfie was denied food for the first 28 hours. He's being held captive against his parents wishes.
This isn't medicine, it's abuse and medical kidnapping.
---
loading...
ChipmunkMaster @ThePeanutFiends
🔁
The UK's National Health Service is a disgrace
And the libs have brought some of that type of horrible system here
Maybe if Congress remembers and they'll have the resolve to finally
REPEAL OBAMACARE
Maybe after this guy and a few others retire
---
Irene @irene89383961
🔁
This had to be said. My piece on the appalling exploitation - for political & religious ends - of a dying child and his grieving parents.
---
EggRetweet @EggRetweet
🔁
England's socialist Health care system is rearing it's ugly MURDEROUS head!
1.
2.
🇬🇧ENGLAND STILL DENIES THEM OUTSIDE HELP?!!!
What kind of a "CIVILIZED" country are you???!!!
---
Jim Rathbun @Zoomie932
🔁
Something wrong in Great Britain when more Italians gather to pray for than Brits
If you are British, perhaps you'll understand why American patriots declared our independence from you in 1776....AND WHY YOUR EMPIRE FELL APART
"Give me liberty or give me death."
---
CHER LEE @CeeLee_K
🔁
Oh, would definitely become Rambo if it were his son, and he and his wife in this position. Believe it!
twitter.com
---
Susanna Shipman @smaddiebird
🔁
This Is Utopia
When The Takes Care Of You
Cradle To Grave
The STATE Decides IF You Make It To The Cradle
The STATE Decides WHEN You Go To The Grave
Sentenced To Death
---
Phil Ross @fodderphil
🔁
The world will not be destroyed by those who do evil, but by those who watch them without doing anything.
---
Thumper @Bigwig_Fiver
🔁
If William and Kate's new royal baby was in critically poor health ... would the British elite so casually condemn him to death?
---
Jim Rathbun @Zoomie932
🔁
If the UK doesn't want to be criticized, it shouldn't murder helpless children.
FEED ALFIE AND LET HIM GO TO ITALY OR ROME NOW.
If you are not willing, you deserve all the criticism in the world.
---
Ruth Thomas @rm75_ruth
🔁
Messages of support from our members to our PICU colleagues at
---
. @EUFascismWatch
🔁
The establishment wants to see how far they can push with regards to eroding our liberty &》rights. It's one methodica
twitter.com
l step at a time.
---
Sam @SamarydMk2
🔁
I've now read the 23 pages of #alfieevans judgement from February. If you haven't, I won't be discussing it with you.
---
Lopez Jennifer @Lopazjennifer11
🔁
The U.S. in times past, has been quick to send its military into foreign countries for "Humanitarian Efforts" to folks that didn't even want us there. Why the hell can't we go "Humanitarian" on the U.K.'s ass?"
---
Sahat Marture Napitupulu @smarturen
🔁
BREAKING: father claims his son is being "held hostage" at Liverpool hospital. Urges Pope to come there and intervene.
---
Cat @ceelouise_
🔁
I am deeply disturbed by and case. What this tragic case desperately needs is less opinions and more facts. /thread
---
Annarosa ن @nozze89
🔁
I cannot sit at the bedside of , but my guardian angel can. In your kindness, would you ask yours to keep company with Alfie?
---
Deescattered @deescattered
🔁
Babies in America are dying everyday through lack of funding & healthcare but the Americans are worried sick about the treatment of in UK using that wee baby's illness as a cause to kick the NHS and funding healthcare -Shame on them
---
Jan @JanPritt
🔁
You just confirmed that I was right. uses blackmail over parent. If they would not bow - he would stay as a hostage...
---
Maria-Helena Z @mhzamoyska
🔁
Right up until was born, the Left would insist his mother had the absolute right to choose if he'd live or die.
Now, when she's pleading with the State to let him live, they insist she has no right to choose life.
---
urszula czaja @UrszulaCzaja
🔁
,,A nation that kills its own children is a nation without a future" - St. Pope John Paul II
---
Paolo Becchi @pbecchi
🔁
43 hours breathing independently..Alfie stable and its coming up to 44hrs shortly..well done Alfie .. you were given by docs 3mins off vent and look at you almost 44hrs so far..well done baby boy.. true warrior
---
ƙơʂɧɛཞ_∂σℓℓ @Kosher_Doll
🔁
#AlfieEvans continues to fight for life as parents ask supporters to leave Alder Hey hospital
metro.co.uk
via @MetroUK
---
m.u.f.c @geofffinn07
🔁
right now..he has been breathing on his own since 21.17pm.. he is needing oxygen but alder hey wont give it.. pray for Alfie ..you can do this Alfie..keep fighting..share share share,, please help
---
Centre Info Rights @_UoWCIR
🔁
from will be speaking on today about issues in case. He is an example of which I have written about in co-auhtored work here
and
---
Mitch @MitchLeeD763
🔁
#AlfieEvans is a hostage of the State.
---
Jan @JanPritt
🔁
They won't let him out, for that we are sure. But the hype we are doing by praying and protesting scares suitable people, pure Evil. We won't stop!
---
Kevinn @KevinnCVreeland
🔁
On Alfie Evans and that 'Seamless Garment' doctrine aka 'consistent ethic of life' -
restore-dc-catholicism.blogspot.com
---
Dorothy Dey @spylaw01
🔁
' parents needed help. The vultures came instead | Alfies Army and the rest should be ashamed of the circus they've created. Nasty and cruel.
---
M. @iMSmedley
🔁
The #AlfieEvans tragedy is exactly what the Left would give us with government-run health care.
conservativereview.com
---
---