Zuma: 124.634k tweets talking about this in the last 24 hours

People talking about Zuma: - eNCA - ReutersWorld - ewnreporter - keotiq007 - DithebePule - NativeTongue011 - Hilton_kgare - SemperArgentum - lisamogale - MPHOROZIEGH[...]

- EarlCraig06 - Ndumisospanel - vbsfloyd - Jazzdude5 - Galwen1 - GiselaHack88 - SammoCazo - spkmind2 - News_Labour - nadine_watkins1 - LaurusT001 - FatimaMalope - gavinbreetzke - Benanto - Jonathan_Witt - UnamThePrincess - matrosed - sudeepkhatri - 101Forte - AmavaBello - mxolisicliffor6 - siya2mp_mplatyi - princet83 - xolo_mpendulo - aslup - FransMosiane - CrombieDave - Asavela20 - RichardManMgabh - UzokweUchenna - vbsfloyd - Zulu_Nontobeko_ - polotishian - CandiceChewyC - uncle_e68 - MokgadiMaeko - Gary22k - mzansi_afrika - Eileenn6 - haggai_richard - MasiaItani - wandera1 - Sipho_Stuurman - 41197e2cbd214e9 - IamMpilo - MchunuDK - Obakeng95512222 - mabulbulia - vbsfloyd - LuciousBonang - TMapholisa - 41197e2cbd214e9 - Meshack_Mafadza - Jaqcy22 - 41197e2cbd214e9 - oyosm - gavinbreetzke - Dispatch_DD - BenSaid1 - Kid_Iosif - HelanieJonker - OkuhleDuze - chucklife - Lzk84204704 - LuckyMashele2 - JAY_aRRRRR - malungana3 - Wefwe1 - tsotetsipule1 - Lorendzo - normanmusimwa74 - CyclingDebbie - smakin55 - amwase - AngeloZack - AndyJikijela - wooders_tweet - Dumisane33 - tntokozo - vbsfloyd - Farahbutterfly - Galwen1 - Thina70126197 - 41197e2cbd214e9 - SiziweTobie - NotYetUhurhu - nxasit - pmlekalakala - benbwieder - _charlesperry


This Tag appearing in: United Kingdom: ( Birmingham - Blackpool - Bournemouth - Brighton - Bristol - Cardiff - Coventry - Derby - Edinburgh - Glasgow - Hull - Leeds - Leicester - Liverpool - Manchester - Middlesbrough - Newcastle - Nottingham - Plymouth - Portsmouth - Preston - Sheffield - Stoke-on-Trent - Swansea - London - Belfast - United Kingdom - ).
France: ( Bordeaux - Lille - Lyon - Marseille - Montpellier - Nantes - Paris - Rennes - Strasbourg - Toulouse - France - ).
South Africa: ( Durban - ).
United States: ( Atlanta - ).
Popular tweets tagged with Zuma:

10 de fevereiro de 2017
Galwen @Galwen1
🔁
Basically, ANC is replacing Zuma with another Zuma, probably even worse. #ZumaRecall #ANCNEC
---
loading...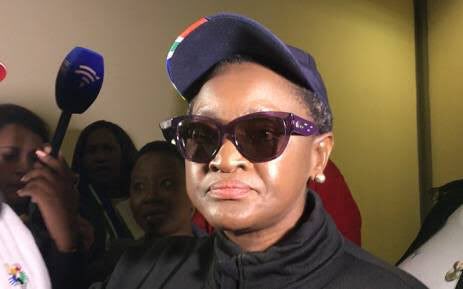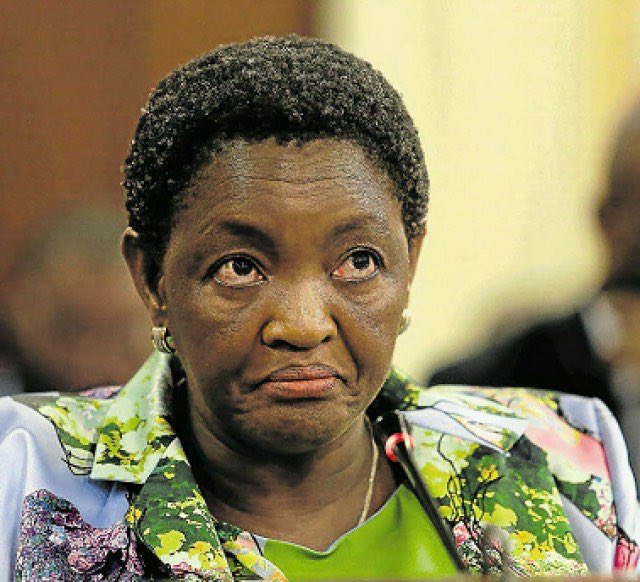 Taki Mapholisa @TMapholisa
🔁
During the Zuma Presidency vs after the Zuma Presidency
---
10 de fevereiro de 2017
Wife_Of_Pablo✌ @OkuhleDuze
🔁
Jacob Zuma will be missed. Msholozi is a living legend. 😔 😢 😭 😂 #ANCNEC #ZumaExit
---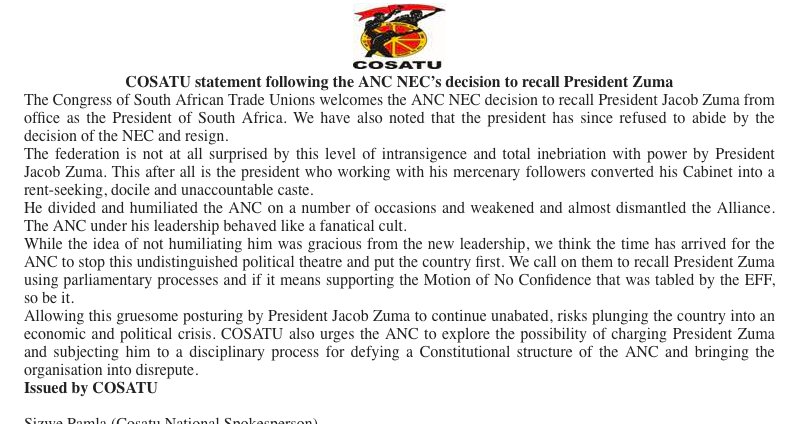 ChuckLife @chucklife
🔁
#Cosatu is not playing any games. Shu. This is their response to the Zuma recall announcement.
---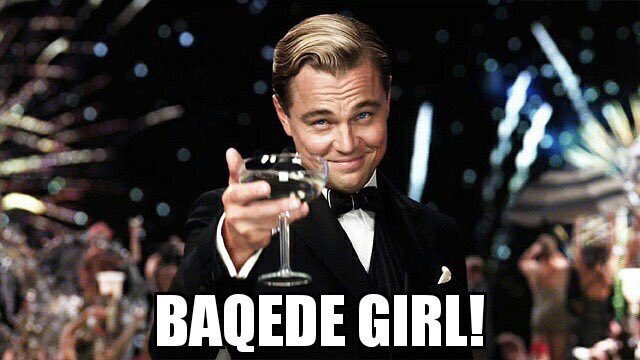 Richard Mgabhi @RichardManMgabh
🔁
@asamngqithi As we await for you and Jacob Zuma tomorrow.
---
10 de fevereiro de 2017
Frans Mosiane @FransMosiane
🔁
Zuma has resigned #ZumaMustGo 👇🏿
---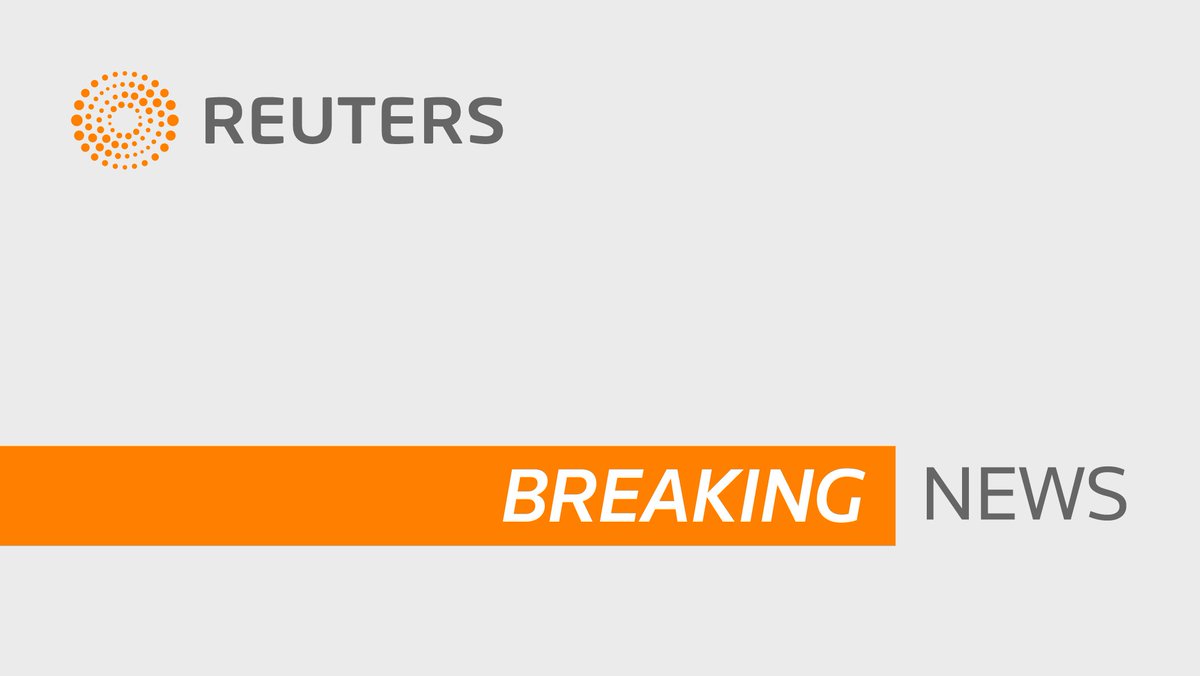 Reuters World @ReutersWorld
🔁
BREAKING: President Zuma has been given 48 hours to resign - South Africa's state broadcaster SABC, citing sources
---
eNCA @eNCA
🔁
- The ANC's National Executive Committee has asked President Jacob Zuma to resign. ANC President Cyril Ramaphosa and
twitter.com
Secretary General Ace Magashule have been to Zuma's residence in the capital to inform him.
Zuma now has 48 hours to either resign or be recalled.
---
EWN Reporter @ewnreporter
🔁
President Jacob Zuma told Ramaphosa and Magashule last night just before 12 midnight that "do what you want to do" w
twitter.com
hen they told him to resign or face recall. Sources tell EWN. CM
---
Marginalized puppets @keotiq007
🔁
So the ANC decides to break up with Zuma a day before Valentine's day .heartbreaking for Ace no wander he is so emotional 🎋💔
---
PULE Dithebe @DithebePule
🔁
reminds me of the saying:
"If he cheats with you, he'll cheat on you"
In this case the ANC cheated on Thabo with Zuma & now ousting Zuma for CR.
Karma always comes around!
---
Bushy Dlamini @NativeTongue011
🔁
Mmmm another recalling ....... Thabo Mbeki, Jacob Zuma..... common denominator @Julius_S_Malema #ZumaExit
---
mokone @Hilton_kgare
🔁
Make no mistake Zuma is a BIG problem & he MUST Fall!
But the entire ANC is a BIGGER problem!
It was ANC in Nasrec which recently VOTED for corrupt "leaders" like:
Bathabile Dlamini
Ace Magashule
DD Mabuza
Mosebenzi Zwane
Collen Maine
Zweli Mkhize
Jessie Duarte
NDZ
Gigaba
Etc..
---
#FreeSpeech is for Everyone - No Exceptions! @SemperArgentum
🔁
Rand Slides Despite Confirmation Of Zuma Recall Amid Resignation Timeline Drama | Zero Hedge
zerohedge.com
---
Palesa @lisamogale
🔁
Guys, I need clarification here 😂...
Magashule said "I'm sure President Zuma will respond tomorrow"
Question: Is it the English or the South African "I'm sure"?
English: I'm sure = I'm certain.
South African: I'm sure = Maybe
---
S.M.SPOFANA @MPHOROZIEGH
🔁
The Whole country and The ANC trying to get Zuma out of his Presidency🔥🔥🔥😂😂😂😂😂😂😂😂 The Whole country and The ANC trying to get Zuma out of his Presidency🔥🔥🔥😂😂😂😂😂😂😂😂#zumaexit#ZumaIsGoneParty
---
Earl Hendricks @EarlCraig06
🔁
President Jacob Zuma of South Africa will almost certainly step down, but not right now. Instead, it'll be sometime in the near future or "now-now."
---
Spanel @Ndumisospanel
🔁
what if Zuma decide to reshuffle the cabinet by mid nite and remove all those oppose to him and you go ahead with y
twitter.com
our motion of no conference and he defeat you what will happen? Msholozi will reshuffle the cabinet instead of resigning 😂😂😂
---
vbsfloyd @vbsfloyd
🔁
Ace lies so effortlessly. He said that they didn't give Zuma a deadline and quickly forgot his lie and now says he has to respond by tomorrow.
He's gonna lodge an urgent court application against the ANC to delay his removal. 😂
---
Jazzdude® @Jazzdude5
🔁
Live visuals on the streets
Zuma otsamayile 🎶🎶
---
Galwen @Galwen1
🔁
Someone must advise Mr. Jacob "Goloza" Zuma that the threats he's giving to the ANC will not work with the Republic of South Africa. SA is not a banana republic he tied to turn it into. He will be arrested, locked up in prison and life will go on as usual. It's that simple.
---
Gisela @GiselaHack88
🔁
In 2008 Mbeki was ousted from the Presidency to prevent Zuma going to prison. Now, Zuma is refusing to vacate the Presidency for the same reason - so that he can avoid prison. Every ANC leader involved in this sordid affair is culpable, including Ramaphosa. The man is no messiah.
---
RSA 1st ANC second!! @SammoCazo
🔁
Jacob Zuma's reaction when substituted😂😂😂.JZ out, Rama in. Coach Mantashe. ,
---
Speak Your Mind @spkmind2
🔁
Ruling Party Votes To Recall South African President Jacob Zuma
n.pr
---
News_Labour @News_Labour
🔁
South Africa: ANC 'decides Zuma must go'
bbc.co.uk
---
Nadine Watkins @nadine_watkins1
🔁
#AceMagashule says decision to recall #PresidentJacobZuma was not unanimous.
But NEC expects Zuma to respond tomorrow.
---
Laurus @LaurusT001
🔁
- The ANC's National Executive Committee has asked President Jacob Zuma to resign. ANC President Cyril Ramaphosa and Secretary General Ace Magashule have been to Zuma's residence in the capital to inform him.
Zuma now has 48 hours to either resign or be recalled.
---
Gavin Breetzke @gavinbreetzke
🔁
BREAKING:
End in sight in Zuma prosecution saga.
Team advising Shaun Abrahams on whether case should proceed will provide their recommendations by 23 February.
Ten days time.
---
Eben Kitching @Benanto
🔁
Zuma wants it all or nothing. He just don't care about the amount of samage he is doing to the economy. Zuma is like
twitter.com
a Kamakazy pilot.
---
Jonathan Witt @Jonathan_Witt
🔁
Yeah, I disagree. If Cyril and "his party" come out all guns firing they will gain support. Most South Africans (sadl
twitter.com
y) are looking for any reason to be able to support the ANC again. An iron fist against Zuma would attract many more than it would upset.
---
solethu @matrosed
🔁
@BevPalmer7 @WSJ Dude zuma is still president and still powerful
---
sudeep @sudeepkhatri
🔁
ANC confirmed it has recalled President Zuma. #ZumaRecall #ZumaExit
---
Andrew Forte @101Forte
🔁
South Africa: The end is nigh for President Jacob Zuma as ANC confirms his recall
thisisafrica.me
---
#SenzoMeyiwaMyCaptain @mxolisicliffor6
🔁
The NPA has confirmed that the prosecuting team investigating President Jacob #Zuma's 783 counts of corruption and other offe…
---
Siyabonga Mplatyi @siya2mp_mplatyi
🔁
So until Jacob Zuma, in line with his own deadline, decides to resign; the country has a sitting president who's been recalled. Who's president is he then? If there's a state of emergency tonight, who will be in charge and what decisions will he make on who's behalf?
---
Prince Obi @princet83
🔁
Is Zuma gone yet??
---
Mpendulo_TheGreat @xolo_mpendulo
🔁
President Jacob Zuma said he'll gladly step down if the ANC gives him reason why they do not want him to finish off t
twitter.com
his term. So do you guys have news about those reasons?
---
Dave Crombie @CrombieDave
🔁
@ewnreporter Perhaps Zuma is awaiting the return of the Gupta's from Russia for some instructions 🤔
---
Uchenna_IPOB @UzokweUchenna
🔁
Now that ANC has recalled Jacob Zuma, will Onye Iberibe Owerri now pull down the Zuma's statue, erect a new statue for Cyril Ramaphosa and then invite Ramaphosa to commission the new statue?
Meanwhile, nwanne akpuola gi?
---
vbsfloyd @vbsfloyd
🔁
Magashule tells the journalists that the has "not given him [President Zuma] any deadline", however, "we're expecting the President to respond tomorrow... I'm sure he will call you as the media".
---
loading...
iVukelambuso. @Zulu_Nontobeko_
🔁
Thobeka Zuma told you all what is about to happen. Why is no one believing her.
---
Limpopo 101 @polotishian
🔁
In 2008, the ANC told us that they lost confidence in Mbeki hence the recall.
In 2018, the ANC fails to tell us reasons for recalling Zuma.
These people are very useless. The EFF must provide leadership in these trying times.
---
Candice Chirwa 👩🏾‍🎓 @CandiceChewyC
🔁
So basically means: President resigns or Parliament adopts motion of no confidence against him.
President Zuma will address the media tomorrow.
So... Knowing President Zuma, which option do YOU think he'll go for? IF ANY
---
Nomusa Mokgadi Maeko @MokgadiMaeko
🔁
Zuma is a hero, and should be accorded the respect he deserves. The nine years you reference is a period most had wool removed from their eyes, and see what a farce this so-called rainbow nation is. Now sit down.
---
Gary Koekemoer @Gary22k
🔁
Cosatu on Zuma: "Cosatu is not at all surprised by this level of intransigence and total inebriation with power by Pres Jacob Zuma. This after all is the president who working with his mercenary followers converted his Cabinet into a rent-seeking, docile and unaccountable caste,"
---
South Africa @mzansi_afrika
🔁
my soul is revitalized is gone. Hau
---
Ríčĥard Haggai™ @haggai_richard
🔁
BREAKING: South Africa's ruling party has recalled president Jacob Zuma and given him 48 hours to resign
---
Itani Masia @MasiaItani
🔁
The irony of it all.Zuma spearheaded the Mbeki recall 8 months before his (Mbeki)..Now Zuma is being recalled 16 mont
twitter.com
hs before his Yemen about getting a double dose of your own medicine.
---
Ismail O Wandera @wandera1
🔁
The impending resignation of Jacob Zuma as president of South Africa was not unexpected, explains in this timeline:
---
Sipho Stuurman @Sipho_Stuurman
🔁
Breaking news: NPA head Shaun Abrahams has set his prosecution team a deadline of next week friday to make a final r
twitter.com
ecommendation on reinstatement of corruption charges against President Zuma.
---
Nhlanhla*(Lucky) @MchunuDK
🔁
Zuma is the type of Chess player that never want's to admit they're out of moves.
---
Mahomed Azhar @mabulbulia
🔁
Zuma proverb: "A man who lives in a rondavel cannot be pushed into a corner." 🤦🏻‍♂😆
---
vbsfloyd @vbsfloyd
🔁
ANC for a decade: Zuma is fine. We love Zuma. He's awesome. Zuma rocks. We love him. Allegations are allegations. Viva Zuma.
ANC 2018: Recall that bastard.
Us: What changed?
ANC 2018: Ok, no more questions.
---
Meshack Mafadza @Meshack_Mafadza
🔁
We told them time and again that the blind and preposterous Defence of Zuma will balloon his head and ego further. He's now defying the in-between highest decision making body of the organization. That's gross ill-discipline and certainly Msholozi has become Mgolozi, Mr. Goloza!
---
Jaqcoline🇿🇦 @Jaqcy22
🔁
Baneng Naape, Economics graduate to dine with Jacob Zuma and Malusi Gigaba during 2018 Budget Speech. Read More:
---
secret notebook👮👮 @41197e2cbd214e9
🔁
Ace Magashule says If President Zuma resigns deputy president Cyril Ramaphosa will become the President of South Africa.
---
Ben Said @BenSaid1
🔁
Sec 89 will clash with section 102 and will go to the con court - Zuma can buy time #ZumaExit
---
BlackHeart LinkinBio @Kid_Iosif
🔁
Ace Magashule (2wks ago): Pres Jacob Zuma WILL present SONA. There's no question about it.
Ace Magashule (2wks later): Pres Cyril Ramaphosa will definitely present SONA. There's no question about it.
---
Hélanie Jonker @HelanieJonker
🔁
To sum up: ANC NEC is recalling Zuma, and holding thumbs he will resign in due course (today, tomorrow, next week, next month?), and have no plan B if he does not. Looks weak.
---
Lucky Mashele @LuckyMashele2
🔁
The has set a very bad precedent in the saga. They have to re-look into their constitutional flaws. 's continued st
twitter.com
ay in power is detrimental to both party and state.
---
Dylan. @JAY_aRRRRR
🔁
Colleague: I'm sure Zuma is stealing as much money as he can before he leaves for Dubai
Me: well that wouldn't be a first. De Klerk and his okes stole billions before democracy and they didn't even run away
Colleague: ja hey. I reckon the Proteas win tomorrow
---
Twinter cabinent🔨radical thinker @malungana3
🔁
My concern is that u are silent about the role Zuma plays in worsening the plight of the poor
twitter.com
---
Dru @Wefwe1
🔁
SOUTH Africa's ANC says no deadline set for President to resign; expect his response to recall by tomorrow.
---
Pule @tsotetsipule1
🔁
The NEC therefore decided as follows: To recall its deployee, Comrade Jacob Zuma, in accordance with Rule 12.2.21.2 of the ANC Constitution, which accords the NEC the authority to "recall any public representative".
---
🦅 Action Endzo 🦅 @Lorendzo
🔁
Cyril, in his own way, is dealing with Zuma. These faceless officers suddenly surface out of nowhere. Why only now? Timing very suspicious. Don't underestimate a cornered Zuma. He's on all out offensive! Media will entertain of course.
---
Norman @normanmusimwa74
🔁
@SundayNewsZimba what goes around, comes around Mr Zuma @GautengANC
---
Debbie Ryan @CyclingDebbie
🔁
When was recalled in 2008 by the NEC, he was scheduled to go the U.N. in New York but he did not ask to continue with the trip. Why must be allowed to go to , etc. after his recall?
---
Stuart Makin @smakin55
🔁
So Magashule says Zuma has 'done nothing wrong'. Such statements by the ANC continue to insult all South Africans.
---
Allan Mwase @amwase
🔁
To be clear.
The darkest years were from 1652 to 1994.
When blacks were murdered, raped and deprived of their fertile and mineral rich land to create a system of white supremacy in this country.
Zuma must go but he can't compete with legacy of slavery,colonialism & apartheid
---
Zack @AngeloZack
🔁
Can we spare a moment for the Firemen who had to pretend a Swimming Pool was a Firepool under Jacob Zuma's rule.
---
I am Andiswa @AndyJikijela
🔁
Mbeki was removed on the eve of him speaking at the United Nations in New York. He didnt go becoz Zuma and his NEC in Sept 2008 meant to humiliate him. They forced him to leave 'now'. Today Zuma is finaly recalled. Guess who wants 3 mnths to attend a Brics Summit. Karma baba.
---
Craig Woodrow @wooders_tweet
🔁
ZUMA RESIGNS
In a statement Zuma said, after a great deal of robust discussions and depth careful consideration of continuing to work beyond 9 years tirelessly, the time has come.Jabulani Zuma who worked in a factory in Germiston has resigned with immediate effect
J. Zuma
Regards
---
Duk's®️🇿🇦 @Dumisane33
🔁
: Ace Magashule: "We must treat Zuma as the president of South Africa. He has not been found guilty by a court of law. We didn't take this decision because he did something wrong." Courtesy
---
vbsfloyd @vbsfloyd
🔁
[BREAKING NEWS] ANC SG Ace Magashule says the "interests of the country... and the ANC" were paramount in the matter involving the removal of President Zuma from office. However, President Zuma "proposed timeframe of 3-6 months" for stepping down.
---
---