Zimbabwe: 395.169k tweets talking about this in the last 24 hours

People talking about Zimbabwe: - BBCBreaking - TrevorNcube - BBCBreaking - motorwars - ukemeukut - ValarieSB_ - ThePasscode - enakes - MbuguaXIV - alvinmwema[...]

- mac8star - ESRHubSA - Boogytortois - Latoya_tabasco - AntonyOnyalla - Tee_YOLO_DotCOM - LeratoMotileng - dimpletee - ZyiteGadgets - BigIssueKenya - AntonyOnyalla - SsebyalaY - AmKushBae - rlongwith - MuntazarYusuf - WaweruWeru - SueAnnHa - SunitaJariwala - ibsinan - matundura78 - M24News - ADCinMozambique - nickbarleyedin - general_beekay - Dazz__D - Brian_DurbanBoy - abioladavids - mandla_BMT - RonakGopaldas - LoveLebaka - MYOWM - transvanosis - emailjokes - deeroyston - ThandoJifa - iAmPeejayPaul - zeusllanto - zee_nyanda - maDube_ - juma_janam - SharonHoole - Mtshatsha_Shezi - werro_timo - Chris70570478 - OpenParlyZw - Mainini_263 - TheNuwagira - Alan_D_Jones - fibgaya - odio_nao - pauloppenheime3 - MMKulang - HumanOptimize - cartimp - mkhushikantu - DhruvHFilm - emile_chabal - RichardDunbar01 - DemolaRewaju - Nabil_bil_bil - tendaigakaka - sanclementebuzz - AMDiasborges - MarkDavid1975 - IamChinaMoyo - lightofmindx - GFOFFICIAL4 - Incog_Negro_ - NationSecurity - NationSecurity - newsheadlinesng - mandla_BMT - tendaigakaka - Philosopher_95 - RoyallyPetite - mberikwazvo - nyashdaq - Q_B_C_N - QcanApp - Goddymzzy20 - chibhebhi - Krisw2119 - rlrichar - africanews - SanuseMuller - lilomatic - gurusface - ndlovucn - INAANEWS - tha3pLe


This Tag appearing in: United Kingdom: ( Bristol - Cardiff - Middlesbrough - Nottingham - Plymouth - Portsmouth - Preston - Sheffield - Belfast - ).
Norway: ( Bergen - Oslo - Norway - ).
Malaysia: ( Kajang - Ipoh - Johor Bahru - Klang - Kuala Lumpur - Malaysia - Petaling - Hulu Langat - ).
New Zealand: ( Auckland - New Zealand - ).
United States: ( Atlanta - ).
Belgium: ( Belgium - ).
Popular tweets tagged with Zimbabwe: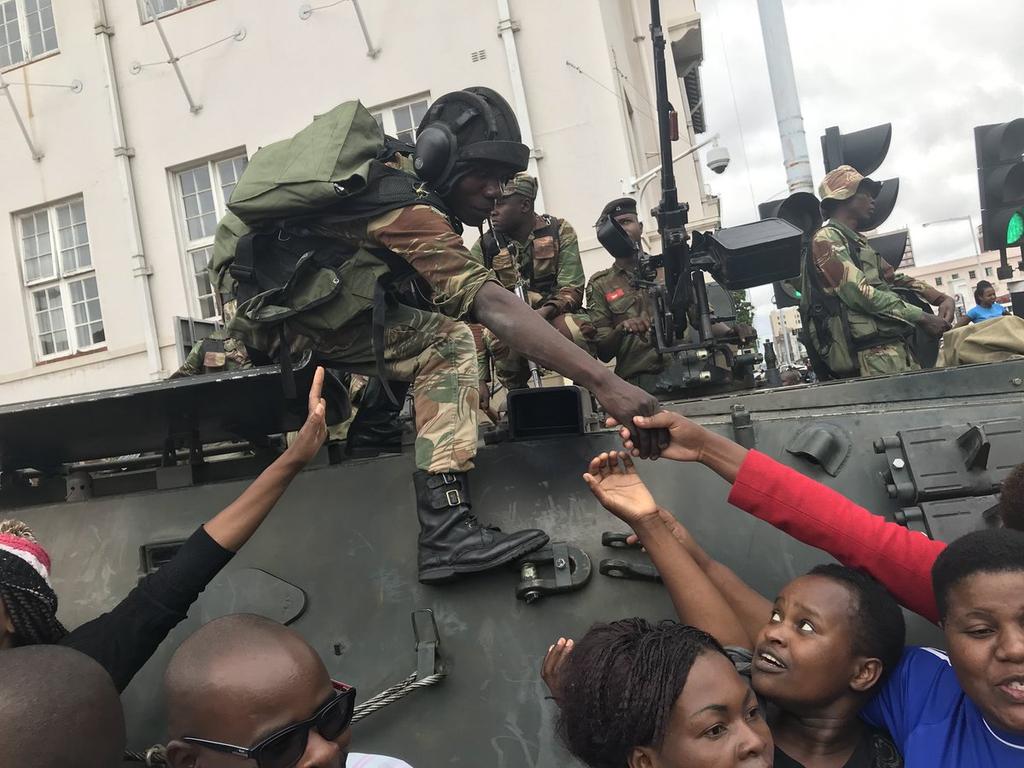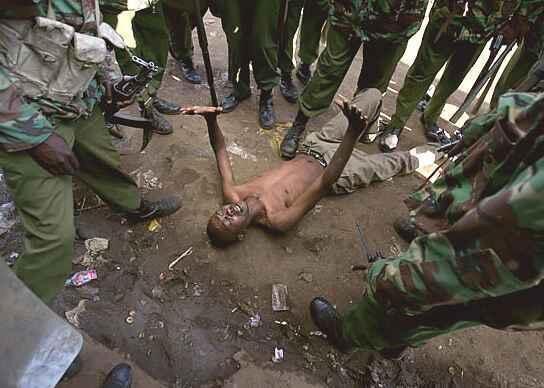 REAL LIFE @tha3pLe
🔁
#MaaProtests The difference between Zimbabwe Police & Kenya Police. #Resist!
---
loading...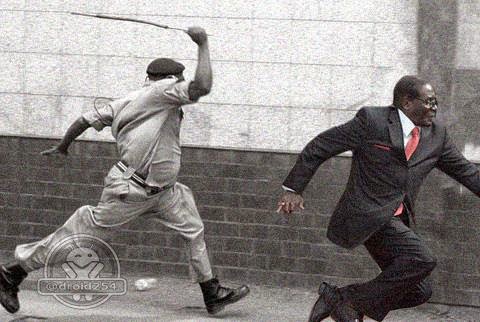 Immanuel Scar Tomas @Philosopher_95
🔁
But Zimbabweans have no chills at all, 😂😂😂 cracked my ribs #Zimbabwe
---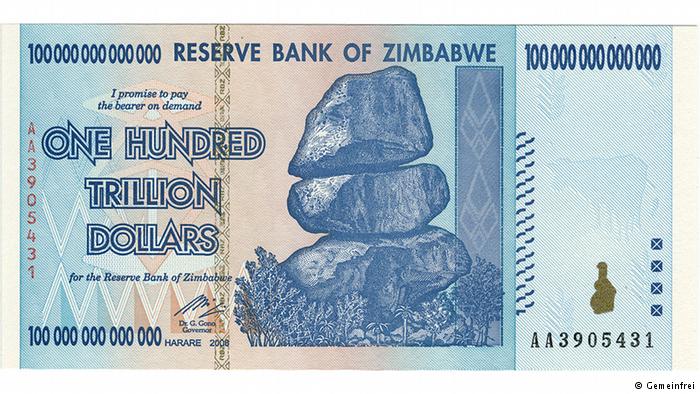 Bitcoin @QcanApp
🔁
Why bitcoin is valued in Zimbabwe
trib.al
---
GURUSFACE.COM @gurusface
🔁
Zuma cancels plan to travel to Zimbabwe following Mugabe's resignation
flyptrees.com.ng
---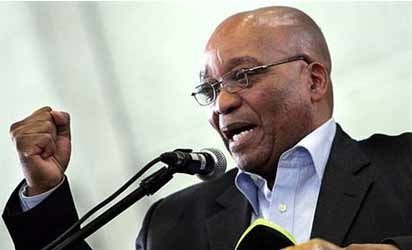 GF_OFFICIAL @GFOFFICIAL4
🔁
Zuma cancels plan to travel to Zimbabwe following Mugabe's resignation
flyptrees.com.ng
---
Jacob Banks @HumanOptimize
🔁
Zimbabwe's Mnangagwa to return to the country after Mugabe's resignation
uk.reuters.com
---
Steven NUWAGIRA @TheNuwagira
🔁
I think this guy is a Sangoma 🙆😦
#MugabeResigns #Zimbabwe
---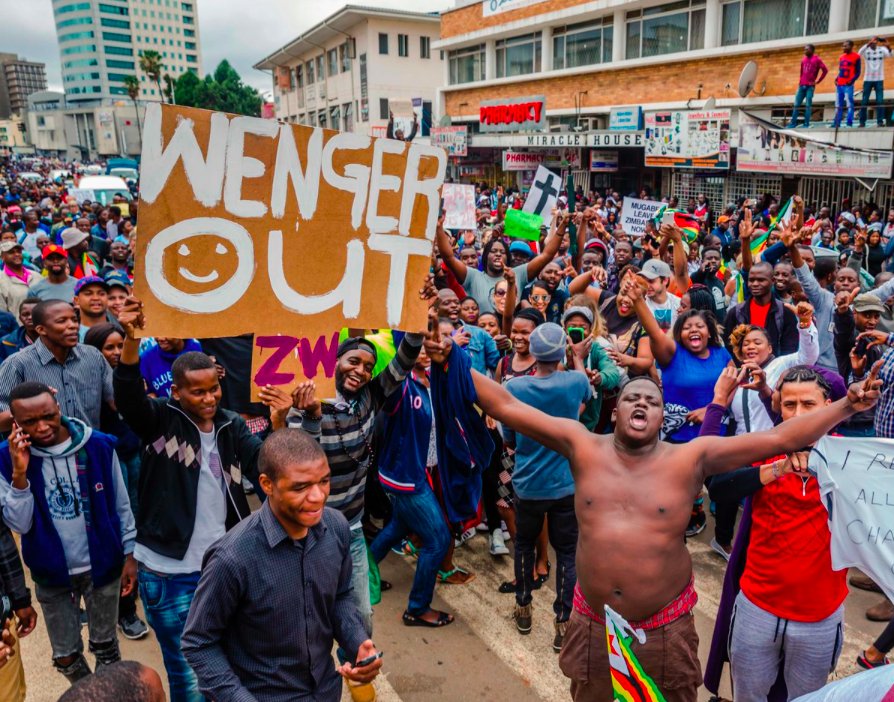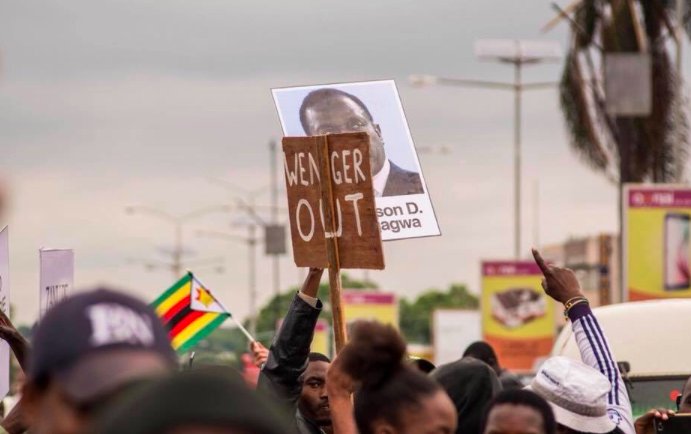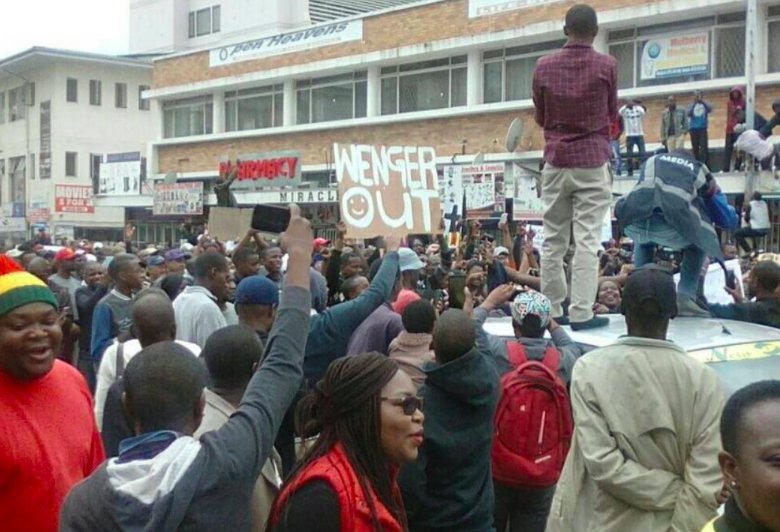 BLVCKSTVR @juma_janam
🔁
SPOTTED: "Wenger Out" signs at the anti-Robert Mugabe protest in Zimbabwe. 😂🇿🇼👏
---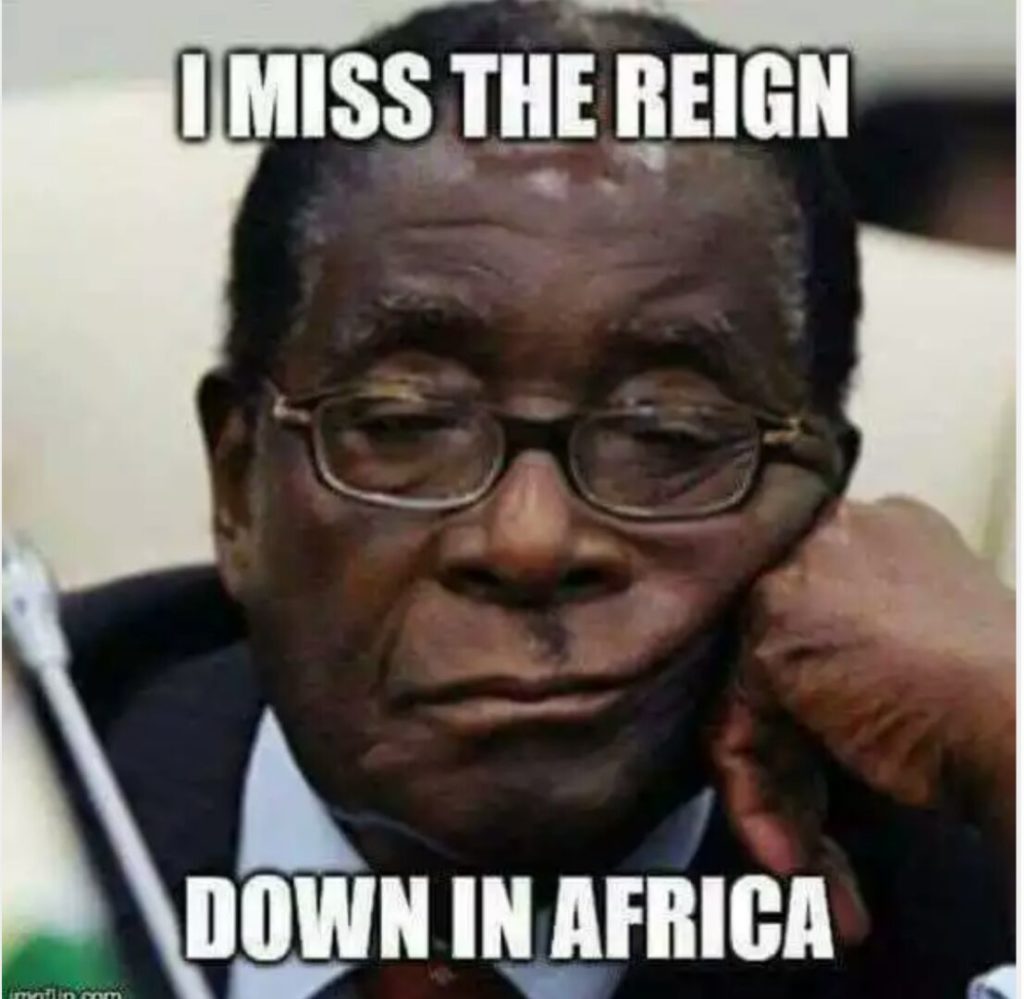 EJ - Time Waster @emailjokes
🔁
I miss the reign down in Africa ...
ej.co.za
#DictatorJokes #Mugabe #MugabeResignation #Zimbabwe
---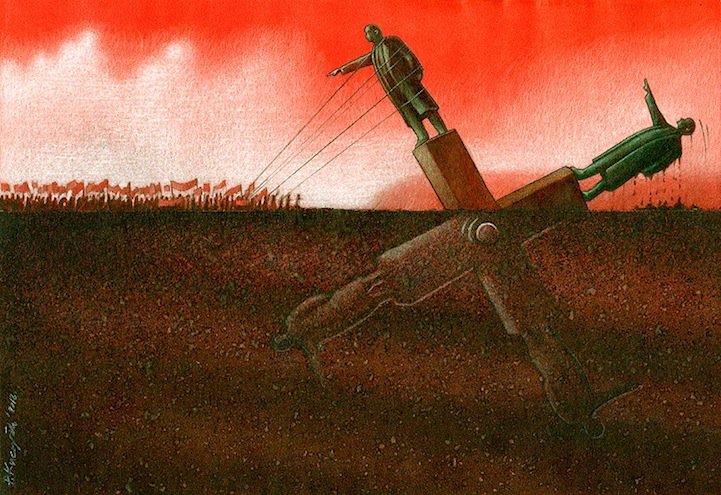 Grant Harding @transvanosis
🔁
You have brought down the man, now pull down the system Zimbabwe
---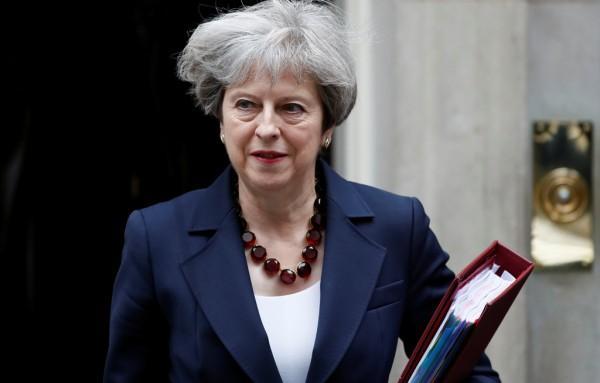 Brian Ritchie @Brian_DurbanBoy
🔁
Britain offers help for Zimbabwe after Mugabe 'oppression'
ebx.sh
---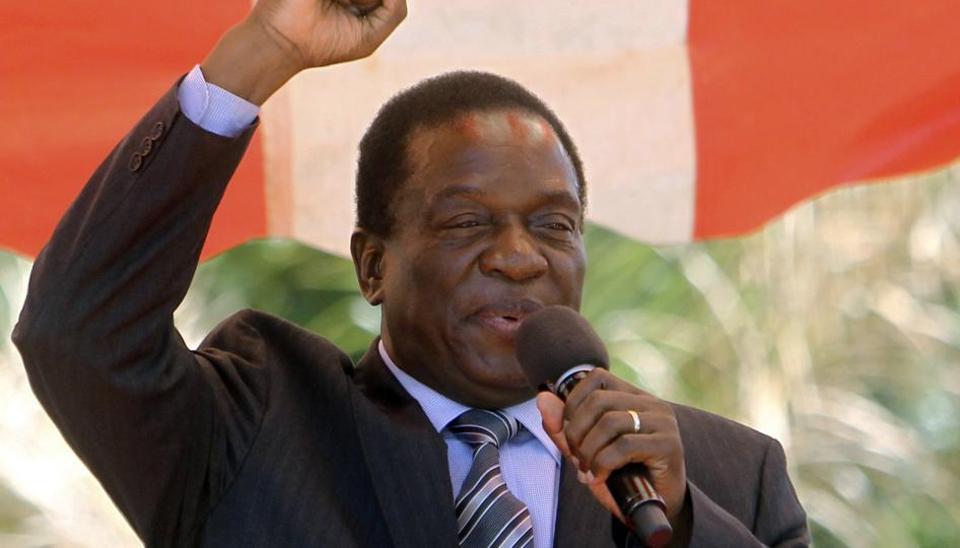 M 24 News @M24News
🔁
Zimbabwe poised to swear in new president, Emmerson Mnangagwa
m24news.com
---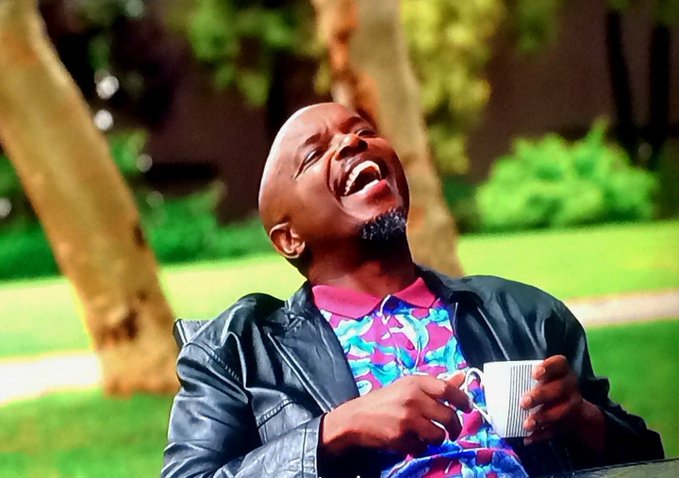 manfred @dimpletee
🔁
Zimbabwe is the only Country in the World where the Police were locked up and crime went down😂😂
---
BBC Breaking News @BBCBreaking
🔁
"This is what we've always wanted" - Zimbabwe activist breaks down in tears of joy after Robert Mugabe's resignation
twitter.com
---
Trevor Ncube @TrevorNcube
🔁
I am so emotional. I never thought I would see this day. Mugabe has resigned in my lifetime. This is a stepping stone
twitter.com
towards the Zimbabwe we want. It won't be easy.
---
BBC Breaking News @BBCBreaking
🔁
President Robert Mugabe has resigned via letter, speaker of Zimbabwe's parliament says, halting impeachment debate
bbc.in
---
pone poyepoloye @motorwars
🔁
Robert Mugabe will be remembered as father of independent Zimbabwe – AU via
nnd.ng
---
Youkay @ukemeukut
🔁
its my way or the Zimbabwe
twitter.com
---
Val @ValarieSB_
🔁
@Fuchsiaristic @MrNdana Babes we celebrate Zimbabwe but Victoria falls belongs to Zambia :)
---
Fulani @ThePasscode
🔁
BREAKING: Zimbabwe's former vice president Emmerson Mnangagwa to be sworn is as president on Friday - state broadcaster. More details soon on
---
manga moloi @enakes
🔁
Zimbabwe Landers: Government has no official statement on Mugabe's resignation. LD
---
One ZeRo ⌚ IV @MbuguaXIV
🔁
EMMERSON MNANGANGWA to be sworn in FRIDAY as Zimbabwe president.
---
DJ JUPITER @alvinmwema
🔁
Zimbabwe's state broadcaster says Emmerson Mnangagwa will be sworn in as president on Friday after Robert Mugabe resigned yesterday
---
vince_ndoro @mac8star
🔁
Nando's back at the banter with brilliant new post-Mugabe ad - The Zimbabwe Mail
fb.me
---
ESR Southern Africa @ESRHubSA
🔁
On Nov 19, Mugabe was expected to announce his retirement, but instead said he would continue to rule as President o
twitter.com
f Zimbabwe. Nov 21, he submitted a letter of resignation which was read out by the Speaker of Parliament
---
Rambo Jenkins @Boogytortois
🔁
Comparing our crises to the Zimbabwean crises signifies the lack of political education. In my country, unlike in Zimbabwe, criminals are kept in power by voters. Our elections are free and fair without any form of intimidation but voters just love their kleptocrats.
---
Toya @Latoya_tabasco
🔁
Dear President Zuma,
You are not welcome in Zimbabwe. Please do not come here. Our Parliament is on top of the situation. It does not need your or SADC's help.
Rather spend the time deciding whether it's a good idea to install your wife as your successor.
Thank you. Bye.
---
Antony Onyalla @AntonyOnyalla
🔁
Retweeted Citizen TV Kenya (@citizentvkenya):
Emmerson Mnangagwa set to be sworn in as Zimbabwe's president on... fb.me
---
Darkness & Light💕 @LeratoMotileng
🔁
Zimbabwe can be proud of themselves. This was handled in a dignified manner
---
The Big issue Kenya @BigIssueKenya
🔁
I offer my solidarity with the patriots of Zimbabwe at this critical moment, says Raila (FULL STATEMENT)
twitter.com
---
Antony Onyalla @AntonyOnyalla
🔁
Emmerson Mnangagwa set to be sworn in as Zimbabwe's president on Friday, 18 days after being sacked as Mugabe's VP.
---
Ssebyala paul yiga @SsebyalaY
🔁
EMMERSON MNANGAGWA TO ARRIVE IN ZIMBABWE TODAY WA BE SWORN IN AS THE NEW PRESIDENT | ACIE LUMUMBA:
youtu.be
via
---
KushReign👑 @AmKushBae
🔁
History has been made. We've lived to see a new dawn for Zimbabwe. How do you feel about the news? 🇿🇼
---
Muntazar M Yusuf @MuntazarYusuf
🔁
I am 43. I have only known these men as Presidents of their countries
Teodoro Obiang of Equatorial Guinea
Robert Mugabe of Zimbabwe (now Ex)
Paul Biya of Cameroon
Denis Sassou of Congo
Yoweri Museveni of Uganda
I pray my kids would not be 43 & saying same of Paul Kagame of Rwanda
---
Raphael Wawerû Werû @WaweruWeru
🔁
I have no anger , ill will or hate towards Robert Mugabe. Greatest punishment for Mugabe is to have him watch as Zimbabweans celebrate his departure. We won't waste our lives hating on a 93 year old. But never again must we allow anybody to do another Mugabe on us
---
Sue @SueAnnHa
🔁
"Robert Mugabes resignation a victory for the people of Zimbabwe. Now for free and fair elections to remove ZANU-PF and bring a new beginning to Zimbabwe. As Africans, we must liberate ourselves from the liberators"
---
Sunita Jariwala @SunitaJariwala
🔁
Here's a selection of in-depth articles about a changing Zimbabwe
nyti.ms
---
Duncan Ondimu @matundura78
🔁
The resignation of Robert Mugabe provides Zimbabwe with an opportunity to forge a new path free of the oppression that characterised his rule:
---
ADC in Mozambique @ADCinMozambique
🔁
Resignation of colossal step. Hoping for the best to evolve. full of beauty and strength, in nature and people.
---
Nick Barley @nickbarleyedin
🔁
Zimbabwe has given us Tsitsi Dangarembga, our keynote speaker this year, Yvonne Vera, Dambudzo Marechera, Musaemura Zimunya, NoViolet Bulawayo, Petina Gappah, Percy Zvomuya. The moment feels just right to remind everyone. Dear Zimbabwe, our hearts are with you.
---
loading...
Blessing Kambumbu @general_beekay
🔁
Meet Zimbabwe's President-in-waiting
2017/11/22 Staff Reporter Local, politics 0
Share
Tweet
+1
Share
Pin
Stumble...
fb.me
---
Modern day Cde @mandla_BMT
🔁
Robert Mugabe leaving his post as president of . After years of neglect the country now needs a stable, democratic development that guarantees rule of law and respect for human rights. Let us be hopeful for what the future can bring.
---
Ronak Gopaldas @RonakGopaldas
🔁
Ian President of after hearing that has resigned 🇧🇼🇿🇼
---
SOFIA KALU @MYOWM
🔁
Ousted VP Mnangagwa To Be Sworn In As Zimbabwe's New President
orientaltimes.co
---
Dee @deeroyston
🔁
So we have stopped a dynasty in - your turn next to stop a dynasty in your beautiful country
---
🍫Chocolate bunny 🐰 @ThandoJifa
🔁
Witchcraft Is When You Pray For South Africa But Your Prayers Are Been Answered In Zimbabwe
---
PeejayPaul @iAmPeejayPaul
🔁
Congratulations Zimbabwe!!! 37 long years of.......................................... Wow! May this mark the...
fb.me
---
Ntombi ZamaNyanda💎 @zee_nyanda
🔁
Britain must stay tf away from Zimbabwe! Opportunists😑
twitter.com
---
Goblin @maDube_
🔁
37 years after independence and Zimbabwe still has one TV station.
lets use this opportunity to open up our airwaves to all Zimbabweans who wish to broadcast.
---
Sharon Hoole @SharonHoole
🔁
Having spent my childhood in ; lived through the civil war; seen rise; covered violent, rigged elections; been sheltered by courageous Zimbabweans; arrested, detained and then kicked out, am desperately hoping for a free media and saluting those who suffered so
---
Hlengiwe @Mtshatsha_Shezi
🔁
So admirable how peaceful Zimbabwe's transition took place. Things that move Africa forward! 👌🏾🇿🇼
---
Eposhe-Timo-werro🇳 @werro_timo
🔁
Emmerson Mnangagwa to be sworn in as Zimbabwe's new president on Friday
bbc.in
---
**Chris** @Chris70570478
🔁
- If you do not know what it means to the people of , stop what you are doing and watch this interview!
---
Open Parly ZW @OpenParlyZw
🔁
Secretary Tillerson: With the resignation of Robert Mugabe, today marks an historic moment for . We congratulate all Zimbabweans who raised their voices and stated peacefully and clearly that the time for change was overdue.
---
mainini @Mainini_263
🔁
In fact the constitution should be amended to state the age group in which one can be eligible to be the president o
twitter.com
f Zimbabwe eg.40-75/80 ,the Mugabe scenario should never be permitted under our watch !!!!
---
Alan Jones @Alan_D_Jones
🔁
Surely the comparison is between 's Robert and 's Nicolas ? Both countries were the richest in their region, led to starvation by "socialists" strongly-backed by leader Jeremy
---
FUADGAYA @fibgaya
🔁
The peaceful removal of Robert Mugabe from power by the Zimbabwe Army should be celebrated throughout Africa.
Zimbabwe, allow us to celebrate with you. It's truly enviable.
---
+Democr[inaudível] @odio_nao
🔁
Key dates in the life of Robert Mugabe, who resigned as president of Zimbabwe Tuesday
u.afp.com
#AFP
---
Stuart @cartimp
🔁
Finally this question has an answer: "Who is the former president of Zimbabwe?"
#MugabeResigns
---
Zizipho Dlamini @mkhushikantu
🔁
We need soldiers to deal with drug lords in South Afrika. The nation is under siege by these Nigerians. Zimbabwe beware!
---
Dhruv Haria @DhruvHFilm
🔁
"Zimbabwe's oldest friend." Please stay far FAR away from Zimbabwe, you lot did more than enough the first time.
---
Emile Chabal @emile_chabal
🔁
From 4pm TODAY We are celebrating 's new book 'The Struggle Over State Power Zimbabwe' with a roundtable on Law, Politics and Activism in Zimbabwe with & . Discussion will cont at the drinks reception. Info -
---
Richard Dunbar @RichardDunbar01
🔁
Pleasure talking to @bbcdavideades & @BBCStreeter on #BBCBizLive - hope that my circumspection on Zimbabwe's prospects is misplaced.
---
Demola Olarewaju @DemolaRewaju
🔁
Just a few layers of black face and make up and we'll have our Oscar winning performance.
---
NGK Spark Plug @Nabil_bil_bil
🔁
Crowds celebrate around our reporter David Bowden as he attempts to report on what Mugabe's resignation means to the people of Zimbabwe
---
Tendai Gakaka @tendaigakaka
🔁
No More Violations of Human Rights in Zimbabwe
#DearMrPrez
---
中国. 莫約 @IamChinaMoyo
🔁
I will not pretend to regret Mugabe's downfall. Today is a moment of hope for the people of Zimbabwe. The UK will support them.
---
Chengetai Victoria @lightofmindx
🔁
Sis this is a new Zimbabwe.
Zimbabwean men are Kings❤️ twitter.com
---
... @Incog_Negro_
🔁
Many think South Africa, like Zimbabwe has a crisis of leadership. But at the core, let's be honest, ours is a crisis of the voter. For if the voter decides tomorrow, Zuma will be no more. No military intervention needed!
---
News Headlines @newsheadlinesng
🔁
Mnangagwa to be sworn in Friday as Zimbabwe president READ MORE
goo.gl
---
Modern day Cde @mandla_BMT
🔁
Today we celebrate with the people of Zimbabwe over the resignation of Robert Mugabe as President, after a 37 year reign of oppression. Zimbabweans deserve true reform, justice, and free & fair elections.
---
Tendai Gakaka @tendaigakaka
🔁
The Citizens of Zimbabwe Must not Live in Fear of You But In Respect.
#DearMrPrez
---
Royally_Petite @RoyallyPetite
🔁
Robert Mugabe ended his 37-year reign as Zimbabwe's president, an historic moment for the African nation, it also mad
twitter.com
e Britain's Queen Elizabeth the world's oldest head of state.👑
---
Cde Free Spiriti @nyashdaq
🔁
In an age where today's events become yesterday's news in record time - it's important for us to PAUSE and to REFLECT.
Some thoughts on ... 🇿🇼
---
Bea_Utiful_Trice 🌸 @Q_B_C_N
🔁
Isaiah 49 verse 13 " Sing for joy, O heavens, and exult, O earth, break forth all mountains into singing! For the Lor
twitter.com
d has comforted his people and will give compassion to those afflicted "
---
Sanuse Muller @SanuseMuller
🔁
The grandfather of the liberation movement in Africa, our beloved KK went to - spoke to Gabriel and he listened 🙌🏾🙌🏾🙏🏾🙏🏾 ❤️
---
Linda T. Masarira @lilomatic
🔁
Lets compensate for the time that we were not registering to vote. Take someone with you. Its time the value of the vote is restored. Zimbabwe needs your vote!
Remember to share your experience with us on
---
collen @ndlovucn
🔁
Zimbabwe's President Robert Mugabe Resigns After 37 Years. People Celebrate. Activist Broke Down Into Tears.
---
---