#YNWA: 132.879k tweets talking about this in the last 24 hours

People talking about #YNWA: - Djimi_Traore19 - Jorge_Silva - JamesMilner - ToTheEndYNWA - ujepro - SMalton - Mostafa_1892 - CJ_Princess - joka5ingh - TREVODAVO[...]

- _amzardanial - hniharun - Flashscore2017 - SteNem75 - Michaela_SP - Kingmajuto - SadioLegacy - IGilberg - ardiannhr94 - MaxMarshall18 - FGhaniP - Kingmajuto - TDJRoss - badttsharpguy - MematiKVP - leomixsbobic - isbaaakhtar_lfc - isbaaakhtar_lfc - Don_Rosie - EthicsInBricks - WriteToLive14 - MyFFZone - Elemeryy - Street110 - SHornby93 - HarryHazell - Sonjahaha - VChambore - NatalieLFC_8 - edgarmuich - KayaToure - Raheem1997Khan - thegrandstandsa - Shardul_Nikam - aziemzul_ - tomas_ribeiro11 - lfcforpidgin - syafiqmathersLP - haziqjohari1 - GmjhayesGareth - LFCYNWA35 - makoF1love - TH3B1GV - ___Fletcher____ - jejtobin - symrhmrh - Zuulley - shell_994 - MematiKVP - Amerabi2 - 70yardrobbo - future_gee - OlowoOlumide - LFCYNWA35 - amar_wiiz - thejamestar - kusanvinvin - sweetanimal_ - souhail_salah - Iambigd50 - shivaani_i - Pujiasri08 - makoF1love - iamMasterP - Amrliskandar - blackbird1133 - Samih50 - heftyhorse - csgoLFC - alfiesmith730 - OmniversalGod - DembeleEdition - Darren__1996 - Samih50 - PremLRK - koenvergeerF1 - _Kanehyett - twt_liverpool - djjorge666remix - Nazpoleon - WTSisWhatTheShh - ElronJr - Amrliskandar - Kariim555 - ClintonSpel - twt_liverpool - AndyM993 - fahnipaa - BarfaniReech - MaximillianRic4


This Tag appearing in: Chile: ( Santiago - Concepcion - Valparaiso - Chile - ).
Ecuador: ( Quito - Guayaquil - Ecuador - ).
Germany: ( Bremen - Dortmund - Dresden - Dusseldorf - Essen - Frankfurt - Hamburg - Cologne - Leipzig - Stuttgart - Germany - ).
Netherlands: ( Den Haag - Amsterdam - Rotterdam - Utrecht - ).
Norway: ( Bergen - Oslo - Norway - ).
Indonesia: ( Bekasi - Depok - Pekanbaru - Surabaya - Makassar - Bandung - Jakarta - Medan - Palembang - Semarang - Tangerang - Indonesia - ).
Thailand: ( Bangkok - Thailand - ).
South Africa: ( Durban - Johannesburg - Port Elizabeth - Pretoria - Soweto - Cape Town - South Africa - ).
Saudi Arabia: ( Dammam - ).
United Arab Emirates: ( Sharjah - Abu Dhabi - Dubai - United Arab Emirates - ).
United States: ( Columbus - ).
Denmark: ( Denmark - ).
Popular tweets tagged with #YNWA:

Kenny Ang @WTSisWhatTheShh
🔁
This is the way Real Madrid plays. Sergio Ramos deserves to be suspended. #UCLFinal2018 #YNWA
---
loading...
TIMAC @OlowoOlumide
🔁
RETWEET IF YOU STAND WITH LIVERPOOL #YNWA #UCLfinal
---
Jack @DembeleEdition
🔁
Stay classy, Liverpool fans. #YNWA
---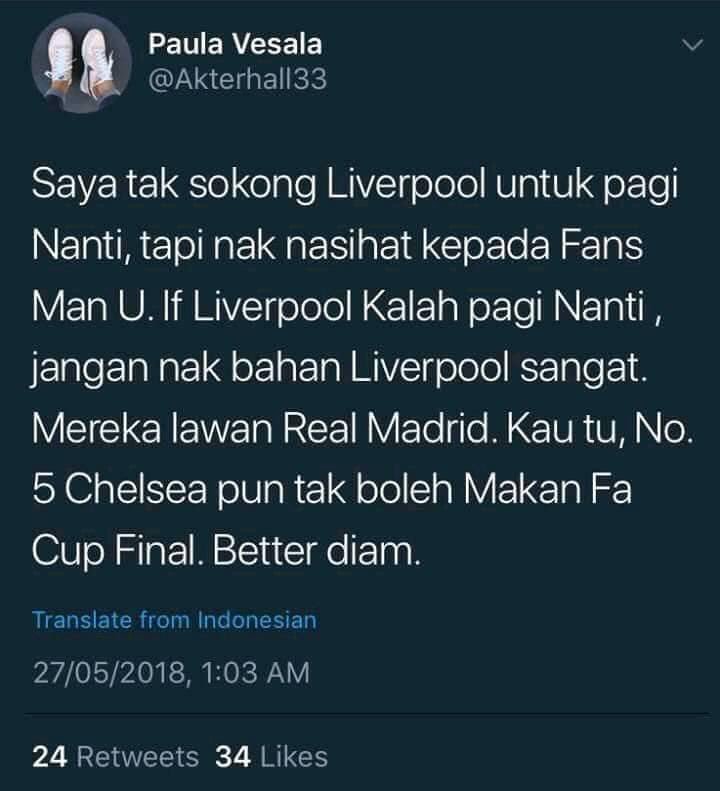 Nazri Noran @Nazpoleon
🔁
Well🤷🏻‍♂️ #YNWA
---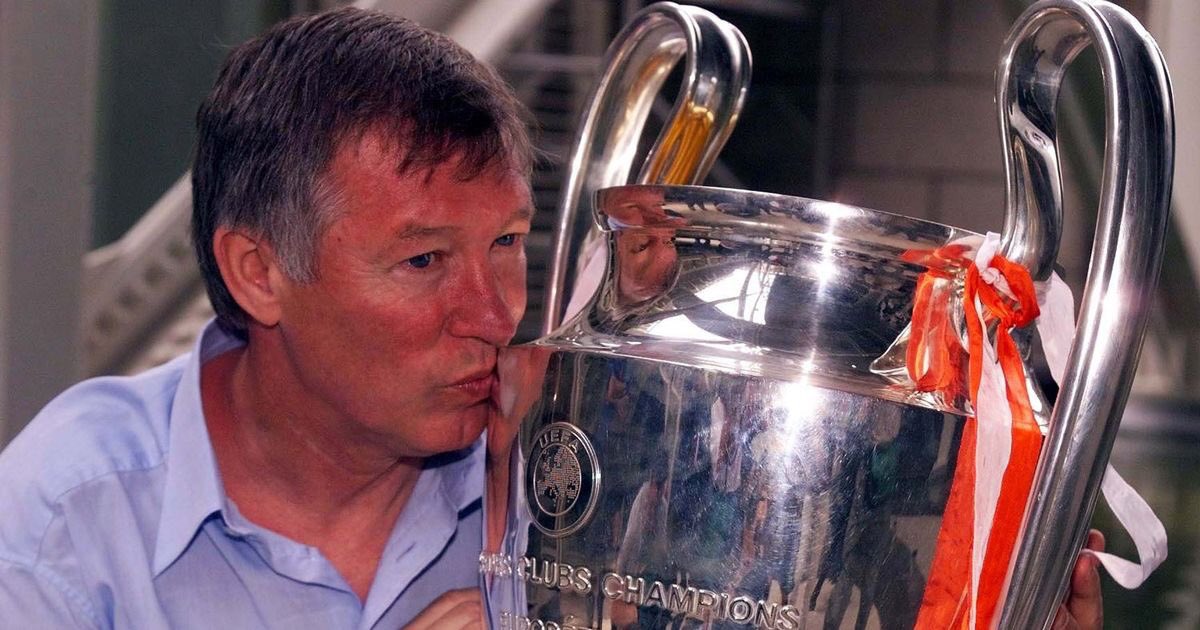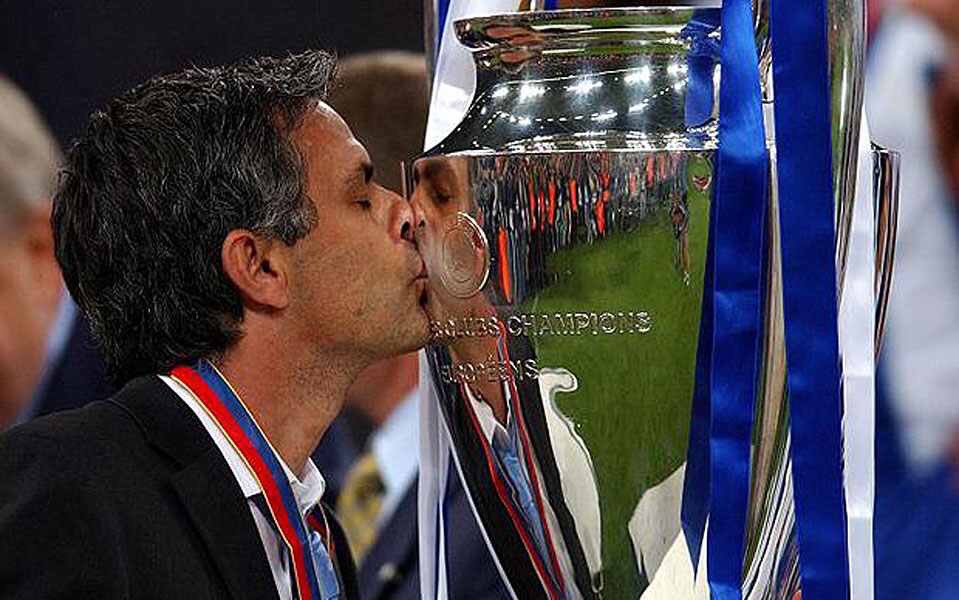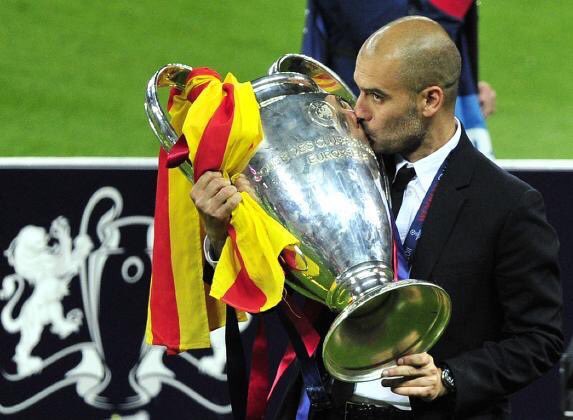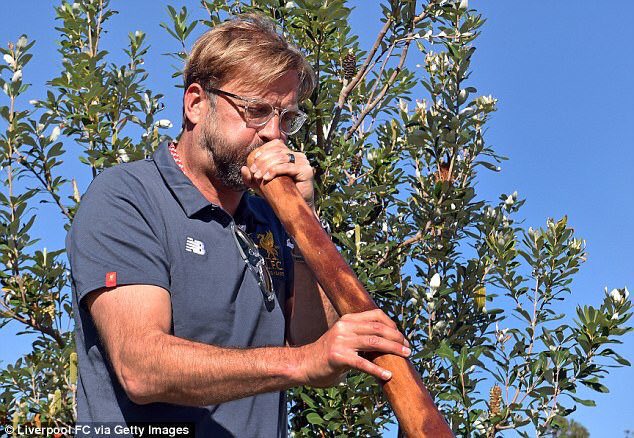 Harry Hazell @HarryHazell
🔁
The difference.
#YNWA / #UCLFinal2018
---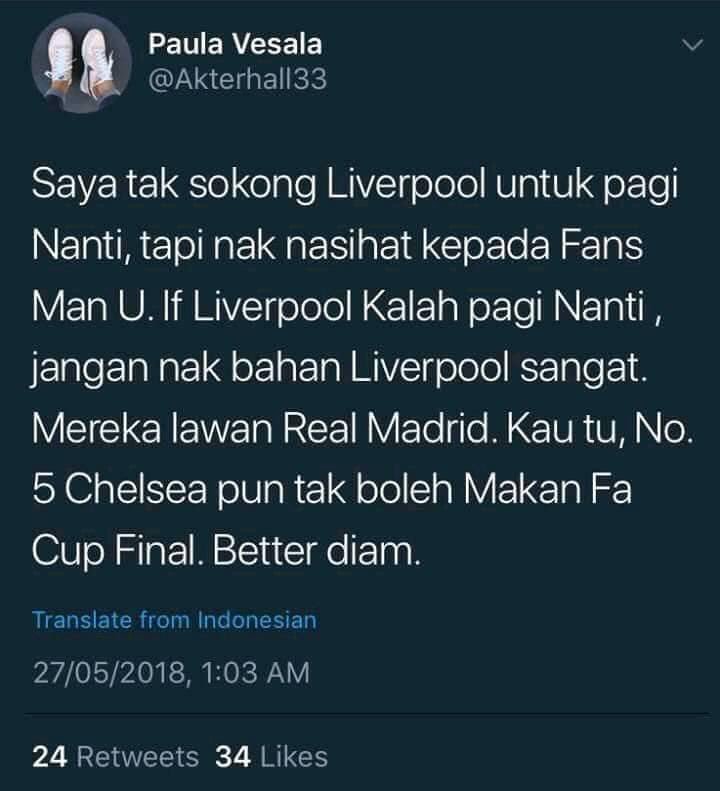 Ash @leomixsbobic
🔁
Well🤷🏻‍♂️ #YNWA
---
Jorge_Silva @Jorge_Silva
🔁
This is the way Real Madrid plays. Sergio Ramos deserves to be suspended. #UCLFinal2018 #YNWA
---
Djimi Traore @Djimi_Traore19
If Liverpool win Champions league I give away my jersey.Follow me &
🔁
//twitter.com/i/web/status/1000137694385553410" target="_blank">twitter.com e jerseys I will pick the winners after final
---
James Milner @JamesMilner
🔁
Your support means everything, wherever you are watching from 💪🏻 Safe travels to all fans heading out to Kiev
twitter.com
---
MR G @ToTheEndYNWA
🔁
The most heartbreaking pic of our whole season right there 😭💔 god bless you Mo. Thanks for the amazing football we've watched this year. in August 💪 come oooon
---
art3mis @ujepro
🔁
The entire Liverpool squad left Karius alone in the end. None of his teammates came over and put their arm around him and tried to console him. Not even Klopp. Vile club. my ass.
I remember when Lahm came over to Schweinsteiger when he missed than pen v Chelsea.
Levels.
---
Sam Malton @SMalton
🔁
As much as I'm furious with Karius, I genuinely feel heartbroken for the bloke. No one ever means to make mistakes l
twitter.com
ike that, but to apologise and own up to making the mistakes takes a big heart and courage to do so.
---
Mostafa Hussein @Mostafa_1892
🔁
But I'm proud of what we've acclompished with each other, the players, the staff and the fans. Thank you all for the massive support towards tonight and thank God for the experience ❤ 2/2
---
Thitiporn Nicole @CJ_Princess
🔁
The Word from my friend that I agreed with.. "Once Liverpool, always Liverpool till die" Liverpool all the way.
twitter.com
.!!
---
Joka 5ingh @joka5ingh
🔁
Well done to @LFC supporters for condemning the damaging comments such as from that fool @david_m_c_ #YNWA
---
Mark D @TREVODAVO
🔁
@tedthered77 "We are loyal supporters and we come from Liverpool" #YNWA He'll of a ride👏👏👏
---
Amzar 🕊 @_amzardanial
🔁
I know this morning we are all desperately disappointed, players and fans. Despite an amazing campaign the journey ends here. I'd like to thank the fans for their terrific form all season. 👏🏼 Proud of all reds 🔴💪🏼
---
Michaela Parmar @Michaela_SP
🔁
Massively disappointing result. Held our own for a long time in the game but two big mistakes and one great goal cost us dearly! No help from the Ref and don't even start me on Ramos!! Sadly not our day! Still proud of our players and of course our fans! Save journey home
---
Thomas Jensen @IGilberg
🔁
@andrewrobertso5 You played in the CL final, many didn't. #ynwa
---
Rohan Willis @Don_Rosie
🔁
You helped us get there @LorisKarius We will become stronger for it. Win together, lose together #LFC #YNWA
---
Lego Ethics @EthicsInBricks
🔁
"Walk on, walk on
With hope in your heart
And you'll never walk alone"
---
العـمــــيري @Elemeryy
🔁
Gutted, I'm so sorry thanks so much to our amazing fans who has supported us all season. 🔴
---
AbsoluteStreet @Street110
🔁
Gelesen bei Facebook:
"Loris Larius will never walk alone, we win and lose together, proud of my team every Liverpool fan, love this team, always and forever"
Genau so und nicht anders!
---
Sonjahaha @Sonjahaha
🔁
Karius messed up, he knows it, we know it and the lad has apologised.
Anyone abusing him or wishing bad things on him will be instantly unfollowed.
---
Natalie Atkinson @NatalieLFC_8
🔁
Gutted about last night remember this is a young team with inexperience they can only learn from this with a couple o
twitter.com
f new signings this summer we will be a force next season. As for Karius the lads still learning let's give him a break he'll come good
---
ChongyiChongyi @KayaToure
🔁
I don't get the hate from other teams fans? We live for nights like those, where often we'll lose.
If you offered me a CL final and 5th place finish I'll take it. Likewise winning PL + out in the group stage.
If it was just about winning most fans are wasting their time
---
Grandstand bar Ballito @thegrandstandsa
🔁
Well done to Real Madrid but big thanks to everybody who came out to watch the game with us. Not the result we wanted
twitter.com
but still a great show of red strength!
---
Shardul Nikam @Shardul_Nikam
🔁
Come back stronger next season, Shit happens to all of us, Stay at Liverpool, prove us wrong, prove the whole fuckin
twitter.com
g world wrong.
And by the way you made some good saves yesterday and throughout the season, you are a very good shot-stopper, And of course, .
---
zachjo @haziqjohari1
🔁
Ignore the haters. For you to stand in front of millions and publicly apologize shows class that many players don't have. Stay strong! You've reached a place that many big shot players still dream of reaching. You're not Alone 🔴🔴
---
Chad Honey @TH3B1GV
🔁
Gates of Destiny.
Tears of a King.
The fans sing,
Of a legend born.
His name adorns,
The halls of Anfield
Greats.
Wounded star at gates
Of destiny.
That road to be travelled,
In esteemed company.
The Liver bird will rise,
From the ashes of Kiev. 🔴
---
Fletcher 🌐 @___Fletcher____
🔁
Disappointed that we couldn't win but it's a huge step forward from where we were when klopp first joined, we have k
twitter.com
eita coming in and possibly fekir, all we need is a proven world class keeper, strong CB and another attacking option and we will be sorted
---
Jim Tobin @jejtobin
🔁
Was furious with him last night but this morning you remember he is one of us. If we win together we . .
twitter.com
---
Queen 👑 @symrhmrh
🔁
No use crying over spilt milk. Thank you for bringing us this far after so long. We'll come back stronger, strong enough to dislocate others' shoulder & better luck in finals. I am & will always be proud to be a fan. Stay classy lads ❤️
---
MZ @Zuulley
🔁
Proud of the team but devastated for . Syafakallah brother. Speedy recovery n may you come back stronger than ever!! Insha'Allah. Chin up and we go again mighty Reds!!
---
Shell Eakins @shell_994
🔁
All this scum tweeting death threats to its pathetic and disgusting! He's a part of the team and reason we were at t
twitter.com
he final in the 1st place, wind your necks in everyone makes mistakes
---
Rägnār @souhail_salah
🔁
•huge difference between this two photos . When he arrived Kiev and when he arrived Liverpool •
Ramos has killed the happiness •
•🤕😔 🎥  
---
Donnie 🎩 @Iambigd50
🔁
We played well, you played well when you took over from Ox, this season is done and there is a lot to look forward t
twitter.com
o next season. Heads up lads
---
;( @shivaani_i
🔁
Forgive me for all my wrongdoings. I'm truly sorry if I've ever hurt anyone by my words or actions. Oh Lords, I am your servant. Use me as you wish. I will spread your message from now on.
---
Hefty Horse @heftyhorse
🔁
I follow the right Liverpool fans on here/ I was afraid of a timeline meltdown but all I see is sensible posts and p
twitter.com
ride for what was an incredible CL campaign. Thank you all for being Sound and thank you Liverpool.
---
Jorge Gomez Gonzalez @djjorge666remix
🔁
LFC Flag ✅
LFC Jersey ✅
LFC Foam Finger ✅
LFC Boston Scarf ✅
LFC Name On The Cup ✅✅✅
---
loading...
Karim @Kariim555
🔁
Most heartbreaking scene of yesterday was seeing all the Liverpool boys crying after the game. Shows how far we've c
twitter.com
ome as a team.
---
Al-Harazi @ClintonSpel
🔁
A lot to do in the 2nd leg. But if any team can do it, Liverpool can #YNWA
---
---