#WorldWaterDay: 46.459k tweets talking about this in the last 24 hours

People talking about #WorldWaterDay: - Nashgrier - UNFCCC - britneyspears - Wolvescnt2 - Candice2013 - MustBeWatched - HetalTrivedi13 - ShrikrishnaKN1 - KSalmijrvi - MarcheRuth[...]

- Manishd18282343 - NeetaSoni2 - jmurphy13694 - healthysoilguy - pintxosauce - abhisheksonu2 - buyileg - meshachweber - PrakashG1993 - pet9 - mariahmerrymary - jjnjta06_jen - 33b708b3ebe6426 - ChowCat4 - karen4growers - AgapeAgaishy - ChowCat4 - DeHosure - mcds1998 - DongolKumar - LeoD_iCaprio_ - KitchenBathEnvy - Paco20161973 - obettavictor - goodbyemrwarren - MaggieTonyGinge - demisperff - dmsandre - Gazin_baluch - Alinapoddig - phuffmanTNC - jackhumphrey - M25SoCal - willinj - ikomia - diariosdemama - Allahkabir1 - makubot - debbie_adef - mbertin1 - TejasJGD - DeadpoolSA - Pinthea1025 - KovalenkoIhor - iliketoeatalot - chakrabarti - ChantellCostley - camortegui2 - akramalahdal16 - MolaleNicholas - GanNavarra - BlindPaladin - Jock4uni - Viju1383 - mishyyz - MeensBhati - GotThatWrite - trutherbothazel - amal_ahh - Allah_Fanesh - NaauaoP - NoedineM - Dhoom786 - TheAllyWalker - causeroast - mwcollectiveto - i_LiE__ - Nealo_M - dnjugi - GreenAberdeen - pro_amateur - MadhaviBhuta - koteckitomasz - NIVETHA2020 - Tbsgspencer - nomotionsin - LifeguardsWB - CurmudgeonCD21 - alosensanmiguel - nomotionsin - priyanka336641 - Stephencgill - Vivitiny_Esen - YazdJBilimoria - NJanitz - manojk918 - manojk918 - erikwcooke - TrendWikiZA - manojk918


This Tag appearing in: Austria: ( Vienna - Austria - ).
South Africa: ( Durban - Johannesburg - Port Elizabeth - Pretoria - Soweto - Cape Town - South Africa - ).
Pakistan: ( Karachi - Lahore - Multan - Rawalpindi - Faisalabad - Pakistan - ).
United States: ( Albuquerque - Atlanta - Austin - Baltimore - Baton Rouge - Birmingham - Boston - Charlotte - Chicago - Cincinnati - Cleveland - Colorado Springs - Columbus - Dallas-Ft. Worth - Denver - Detroit - El Paso - Fresno - Greensboro - Harrisburg - Honolulu - Houston - Indianapolis - Jackson - Jacksonville - Kansas City - Las Vegas - Long Beach - Los Angeles - Louisville - Memphis - Mesa - Miami - Milwaukee - Minneapolis - Nashville - New Haven - New Orleans - New York - Norfolk - Oklahoma City - Omaha - Orlando - Philadelphia - Phoenix - Pittsburgh - Portland - Providence - Raleigh - Richmond - Sacramento - St. Louis - Salt Lake City - San Antonio - San Diego - San Francisco - San Jose - Seattle - Tallahassee - Tampa - Tucson - Virginia Beach - Washington - United States - ).
Popular tweets tagged with #WorldWaterDay: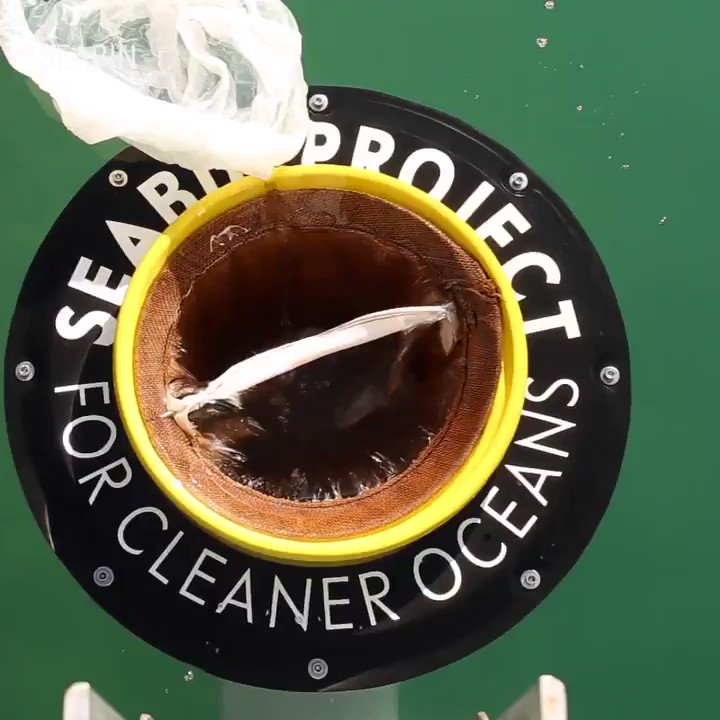 Meshach Weber @meshachweber
🔁
These inventions are saving our planet and reducing ocean pollution #WorldWaterDay
---
loading...
UN Climate Change @UNFCCC
🔁
On , a reminder that our energy choices not only determine the amount of greenhouse gas emissions we emit, but also
twitter.com
how much fresh water we consume | Infographic via
---
Nash Grier @Nashgrier
🔁
HAPPY #WorldWaterDay 💧
WE MUST COME TOGETHER AND BE THE GENERATION THAT ENDS THE GLOBAL WATER CRISIS!
m.youtube.com
---
10 de fevereiro de 2017
P0ss¡ble @MustBeWatched
🔁
Amazing uses of household things.
#WorldWaterDay
#WorldTBDay
---
Britney Spears @britneyspears
🔁
Support the campaign to help give children access to safe drinking water. Everyone deserves , so let's join toge
twitter.com
ther this and help make a difference!
---
Marc Beauchamp @Wolvescnt2
🔁
Two of our environmental :
✔️ Developing conservation plans for sites in "high water risk" locations
✔️ Maintaining global water use at or below our 2015 levels
See the rest at
---
Hetal Trivedi @HetalTrivedi13
🔁
Hina fans still want to see who has more fans.. So
Like for
Rt for
23rd march
---
Shrikrishna K N @ShrikrishnaKN1
🔁
is an occasion to highlight the importance of Jal Shakti and reaffirm our commitment towards water conservation.
When water is conserved, our cities, villages and hardworking farmers benefit tremendously.
---
Kirsti Salmijärvi @KSalmijrvi
🔁
Nature is the answer for managing our precious freshwater.
Nature-based solutions to water management support a that is restorative & regenerative by design.
---
Cheryl Ruthven @MarcheRuth
🔁
What a brilliant person. 🙂 #WorldWaterDay ?
twitter.com
?
---
Neeta Soni @NeetaSoni2
🔁
Every drop of water saved is a boon to mankind. It's time we realise the importance of pure drinking water.
This , let's start with conserving and preserving water so that we do not lose out on the most essential factor for sustenance of life.
---
Ashley Hammac @healthysoilguy
🔁
"we must act to halt and reverse the unsustainable use of nature...we know how to protect and partially restore our v
twitter.com
ital natural assets."
---
Pintxo Sauce® @pintxosauce
🔁
The World Economic Forum says that if we continue with business as usual, there will be more plastic than fish in the oceans by 2050. Let's all pledge on this to stop using single use plastic water bottles and plastic bags.
---
abhishek @abhisheksonu2
🔁
I was in Cape Town just a few months ago and could clearly see that the water we take for granted isn't infinitely available. Let's all respect the importance of water and understand how we can conserve it and make a difference
---
Buyile Gaga @buyileg
🔁
I think we need to be smart about our drainage system to capture water and channel it to the dams and prevent #Flooding #WorldWaterDay #
---
பிரகாஷ் @PrakashG1993
🔁
This Is Not A Movie Dialogue To Show Ur Mass OnScreen For Ur Movie Hits.Just Saying In A movie It Doesn't Mean That They R Eligible For Social Activities.But Is Not Like That He Always Take Responsibility For Social Activities OnScreen & OffScreen👌🙏
---
layla @pet9
🔁
💧
💧
💧
💧
💧
💧
💧
💧
💧
💧
💧
💧
💧
💧
💧
💧
💧
💧
💧
💧
💧
💧
💧
💧
💧
💧
💧
💧
💧
💧
💧
💧
💧
💧
💧
💧
💧
💧
💧
💧
💧
💧
💧
💧
💧
💧
💧
💧
💧
💧
💧
💧
💧
💧
💧
💧
💧
💧
💧
💧
💧
💧
💧
💧
💧
💧
💧
💧
💧
💧
💧
💧
Life should not be spent looking for water....
---
Maria Hanssel @mariahmerrymary
🔁
This , tweet below to hear from co-founder, Matt Damon. You can be the generation that ends the global water crisis, 1 limited-edition Chalice provides 5 years of clean water to someone in need.
---
Jen Smith @jjnjta06_jen
🔁
How Fluoride Is Killing Your Mental Health! A Must Read.
goo.gl
---
ChowCat4 @ChowCat4
🔁
"In one drop of water are found the secrets of all the endless oceans."
- Kahlil Gibran
---
Karen Davidson @karen4growers
🔁
April edition of has a & focus. Watch for talk on sub-irrigation of Ontario vineyard, learnings from soil-moisture monitoring system in berries, and more. Photos by
---
Agape Ishabakaki @AgapeAgaishy
🔁
has potential to boost its hydropower production. However, currently existing hydropower systems in the country often underperform due to the limited availability of water resources
---
ChowCat4 @ChowCat4
🔁
💧💧
Israel, which is 60% desert🏜️, used to face serious water shortages.
Now, Israel is a global water powerhouse🚰. What's the secret behind this dramatic transformation? Watch:
---
Kumar Dongol @DongolKumar
🔁
Muslims oppose the concept of Rebirth.
If this is true, then How does Hazrat Muhammad ji saw Baba Aadam,Musa,Isa, Dawood and others in Jannat(heaven)They would have been in the graves only
Hence the concept of the Muslims is proved wrong.
- Sant Rampal Ji
---
Leonardo DiCaprio @LeoD_iCaprio_
🔁
Proud to be releasing 's first official white paper with entitled "Nature for Water" which documents how environmental conservation is key to water security.
---
Obetta Victor @obettavictor
🔁
Did you know that restoring ecosystems creates jobs in areas like recreation, fishing, forestry and agriculture? The answer is in nature.
---
Paula Rodwell @goodbyemrwarren
🔁
"I compare FHI to visiting your doctor for your annual checkup. You don't want to spend a lot of time there, you don't want to spend a lot of money, but you need a comprehensive overview of your health." - Derek Vollmer of
---
KittyStation @MaggieTonyGinge
🔁
Nearly 800 million people will be thirsty today because we've decided the animals we raise for meat need the water more.
---
WeLoveUDemi @demisperff
🔁
Today is . Join the global campaign to help kids get safe drinking water in the US and Abroad by lending your social voice . Elevate the awareness for around the world!
---
Andre FS @dmsandre
🔁
"Thinking about water & energy in an integrated way is essential if the world is to reach the SDGs on water: to ensure availability & sustainable management of water & sanitation for all"
Read this 💧commentary from analyst
---
Gazain Baloch @Gazin_baluch
🔁
Today D people are asking to save the water because without water no 1 Can survive either animals or Human being. But D People Of Balochistan are still busy in requisition to get rid of contaminated water in 21 Century Or even demanding for water in most Of D areas
---
Alina P. @Alinapoddig
🔁
In celebration of , and invite you to make a ripple in Vanderbilt Hall March 23-26! Purchase a $13 Chalice for the opportunity to immerse yourself in the experience—all proceeds to provide clean water access to someone in the developing world.
---
Phil Huffman @phuffmanTNC
🔁
We're using nature-based solutions to "grow" clean water in . Protecting our river corridors, & floodplains-nature's filters-will improve water quality in . Thanks to for their financial support.
---
Jack @jackhumphrey
🔁
Beavers help to reduce flooding, as well as helping to clean rivers. Help to bring them back to Devon for !
---
Matthew 25/Mateo 25 @M25SoCal
🔁
We are proud to highlight our work with to teach refugee children proper handwashing, sanitation and water conservation habits.
---
Julie @willinj
🔁
Vaccines 💉 + clean 💧 are key to defeating waterborne diseases!
On , see how we help beat:
🤒 Cholera ➡️
😷 Typhoid ➡️
😓 Diarrhoea ➡️
...to help keep every kid safe!
---
ikomia @ikomia
🔁
1 in 10 people lack access to an improved water source globally. is helping to change this.
---
laura del campo @diariosdemama
🔁
Journalist went to Guna Yula, an Island off the East Coast of Panama. What did she find? Plastic, plastic and more plastic. All of it garbage. BTW, no one lives on this Island. We are drowning in a sea of plastic. We need a on
---
jaya Yadav 💉💊 @Allahkabir1
🔁
can do anything, all sinful deeds end up by worshipping supreme god Kabir ji, he is that divine who can cure any kind of horrible disease and can even extend our age.
Listen to
sadhna tv 7.30 pm
---
Debbie♠ @debbie_adef
🔁
shows how responsibility works. How can KfW projects give a perspective to people? How can schools protect from floods? What is a "virtual water footprint"? Read more
---
loading...
Mary Bertin @mbertin1
🔁
Help me & @StellaArtois bring awareness to the global water crisis. Tweet #WorldWaterDay for a special thank you.
cards.twitter.com
---
Tejas @TejasJGD
🔁
Sauparnika is a river flowing near Kolluru Mookambika temple. Nearby hotels and residences have made it so dirty that it took 12 hours to clean the 3 KM stretch. It's true, but ji pls bring some law and punish all those who spoil river.
---
Kovalenko Ihor @KovalenkoIhor
🔁
The urgency to highlight the need for 🚰 access.
Water is a basic human need, but 2 billion people drink unsafe water everyday.
---
Sipra Chakrabarti @chakrabarti
🔁
There is an urgent need to raise awareness on water conservation. I congratulate the volunteers who are on the forefront of this endeavour. But much more needs to be done, for which the Govt & civil society must come together with a sense of urgency.
---
Chantell Costley @ChantellCostley
🔁
Help me & @StellaArtois bring awareness to the global water crisis. Tweet #WorldWaterDay for a special thank you.
cards.twitter.com
---
c-amortegui @camortegui2
🔁
On , a reminder that our energy choices not only determine the amount of greenhouse gas emissions we emit, but also how much fresh water we consume | Infographic via
---
Nicholas Molale @MolaleNicholas
🔁
In Jozi we've had 100+ mm of rain in 36 hrs. A roof the size of a double garage would have given you 4000 litres. For the whole of Gauteng that rain (2 trillion litres) would have filled CT's near-empty Theewaterskloof dam four times over!
---
George McDermith @BlindPaladin
🔁
On , recognizes Israeli developed water solutions to irrigate crops in the desert. Israel bonds is an investment in a nation proud to use its expertise to improve water & food security for a sustainable future.
---
Jock4uni @Jock4uni
🔁
90% of Gaza's water is unfit to drink. 10% of Palestinian communities in the have no access to piped potable water systems. For four decades, water access & sewage management have been at the heart of Anera's work.
---
michelle porter @mishyyz
🔁
13 year-old Indigenous Water Warrior Autumn Peltier - speaking to world leaders at the UN today for - has a message for about the 3 he is pushing.
Help spread the word!
---
Mahi Gujjar @MeensBhati
🔁
Let's understand the need of tomorrow and conserve today .. #WorldWaterDay ✌🏻
---
naauao pai @NaauaoP
🔁
youtu.be


like4like


---
Noedine Isaacs-Mpulo @NoedineM
🔁
Interesting Fact: has a centralised treatment plant that recycles 100% of their waste water...
---
Cause Roast @causeroast
🔁
Incredible efforts of as , & team up to promote urgency on the world's - insane efforts
---
Midwives Collective @mwcollectiveto
🔁
Watch our new video: Water for Life, Not for Profit!The Fight Against Nestlé in Ontario. Take action to protect water!
---
Green Aberdeen @GreenAberdeen
🔁
The journey to improving water security & fighting climate change begins with recognizing that forests serve as vital water infrastructure.
---
🌹 @pro_amateur
🔁
On in Michigan, a state with 84% of America's water:
- Flint doesn't have clean water
- Thousands of Detroiters have had their water shut off
- sells our water for profit
- Line 5 threatens the Great Lakes
As Governor, I will fight for .
---
Madhavi Bhuta @MadhaviBhuta
🔁
25 rivers and their tributaries are being revived in Maharashtra. The project is already reaping results with a combined increase in water storage capacity of 1,770 crore liters.
---
NIVETHA @NIVETHA2020
🔁
Half a year ago, one man set off on a remarkable journey to sound the alarm about India's ailing rivers. Now he's taking his message to the United Nations.
---
spencer @Tbsgspencer
🔁
A small but effective step to save our water resources from plastic waste. Let's ! 🥤🚫
---
LifeguardsWO Borders @LifeguardsWB
🔁
Nicely framed - drowning prevention as a multi-sectoral issue on . DRR, WASH initiatives prevent drowning, are saving many lives. doing great things with
---
A Losen San Miguel @alosensanmiguel
🔁
Israel is proud to rank 1st globally in recycling.💧♻
Conserving and reusing water is crucial for protecting the future of our thirsty planet and its inhabitants.
📚🔎Learn more:
---
porn Singapore chandrababu @nomotionsin
🔁
Mitanshi took Dr. Kalam's environment oath as the first step towards being a . You, too, can join us in our mission to ensure for all by taking the oath here: .
---
♠Vivitiny♠ @Vivitiny_Esen
🔁
If we all join together this to support the campaign to give children access to safe drinking water - we can make a difference. Please lend your social voice here: because everyone deserves
---
Yazdgerd J Bilimoria @YazdJBilimoria
🔁
PETA is making a splash in to let people know how they can save water on 😉🚿
---
Erik Cooke @erikwcooke
🔁
For smallholder farmers in developing countries, water is the difference between a decent life or poverty, hunger and malnutrition
The Water Advantage report >>
---
TrendWiki SA @TrendWikiZA
🔁
***New Trend Alert***
1. #WorldTBDay2018
2. #UGASTP
3. #WorldWaterDay
---
---