"Trump": 2569.703k tweets talking about this in the last 24 hours

People talking about "Trump": - realDonaldTrump - realDonaldTrump - BreeNewsome - wendydshaffer - Rough_1776_Soul - parisBiBi1 - hollywooddivas - kathydiz11 - bryan_noelle - qusyairie_[...]

- lenizookini - notagentsmith - TenneyNaumer - calmdownchris71 - Michael88McC - roze_hurd - txkaty1 - jerrylmassey - 88SEATTLE61 - 9975Ts - Taragolf1 - MrsAutonomous - trosx4 - CatherineMucci1 - mog7546 - RubberRoomHotel - mtm105 - PurpleWarren50 - pluthersr - MarkMcN18810873 - djgpersonal - asiseeitnow - StarlitSonata - Dwilcox12Deb - SnappyGomez - Gulfwarvet94 - marcylauren - 60sReno - ViceUmbrage - frankthaler - Penny_G - DorMouseSez - BusterKing17 - SoundsHarmonic - Alleygarcia3 - malasadasbooks - _dinney - Irishdudesully - MichaelJamesNCA - qmm117 - bobschuldt - yushirontezaka - PistevoGa - izzataiman1807 - MargieWhitesid2 - psbono21 - supratap89 - MCatlin1984 - AbigailStrom - NOWIAMME - GeorgeHF - nakubinaramachi - ParuchGretchen - aman61bc - BlueWaves_2018 - mister_smiley - mshemispheres - capseyes_cappy - uumbop - BroMark13 - hwmnylx69 - animalfriend1 - WilliamStollar - immigrationcom - PencesAngryEyes - Kempes94 - persistresist73 - colettesemente2 - dmw1776 - 90cisco90 - petunia4533 - chryslerER101 - RebeccaLBeck - mtfhayes - FreeSpiritTSLI - DonnaRsuppan31 - kbartlett86 - crewislife - khorah - samiam_21 - Whitetailbowhnt - UpTarget - ShagspearesGoat - RFG1953 - klnassie - OGOriginalGoat - TJ3119 - LinnyC123 - CandiceEngleha1 - cjfordgt40


This Tag appearing in: United States: ( Colorado Springs - Virginia Beach - ).
Popular tweets tagged with "Trump":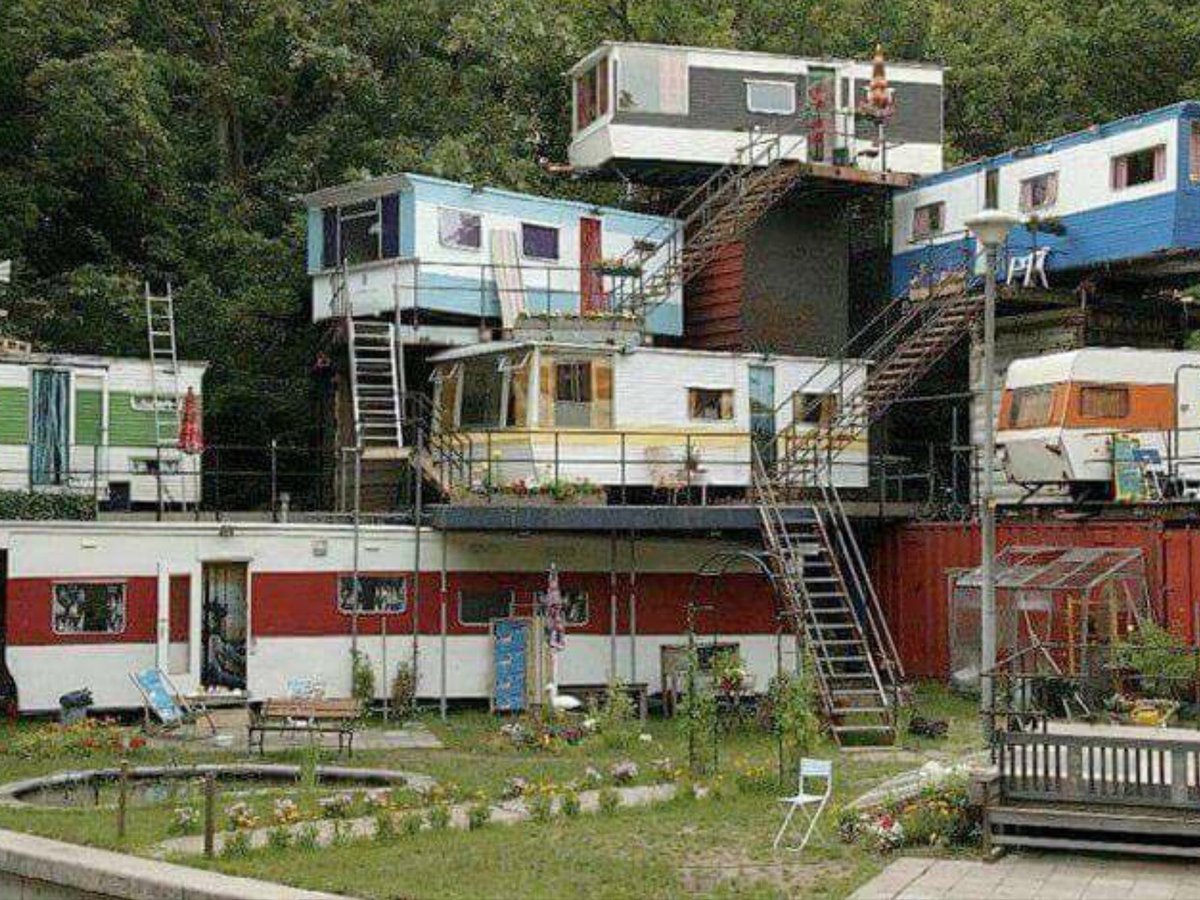 sean sullivan @Irishdudesully
🔁
@joncoopertweets The Donald Trump Presidential Library, honoring #45 and his base.
---
loading...
Bree Newsome @BreeNewsome
🔁
The official GOP position is that police are an incorruptible force when it comes to patrolling Black neighborhoods,
twitter.com
but also the top law enforcement agency in the nation is corrupt in its investigation of Trump
LOLOLOLOLOLOL
---
Donald J. Trump @realDonaldTrump
🔁
Rasmussen just announced that my approval rating jumped to 49%, a far better number than I had in winning the Electio
twitter.com
n, and higher than certain "sacred cows." Other Trump polls are way up also. So why does the media refuse to write this? Oh well, someday!
---
Donald J. Trump @realDonaldTrump
🔁
"You had Hillary Clinton and the Democratic Party try to hide the fact that they gave money to GPS Fusion to create a
twitter.com
Dossier which was used by their allies in the Obama Administration to convince a Court misleadingly, by all accounts, to spy on the Trump Team." Tom Fitton, JW
---
BusyRebel💜 @wendydshaffer
🔁
Trump says there's a war on coal
iPhones weren't a war on rotary phones, they were a revolution
The horseless carriage wasn't a war on horses, it was a revolution
The ice box wasn't a war on salted meats, it was a revolution
isn't a war on coal, it's a revolution
---
Rough-Soul @Rough_1776_Soul
🔁
This is the same idiot who last year said of Trump on CNN "the government's gonna kill this guy."
twitter.com
---
پَريس @parisBiBi1
🔁
Ramsey hattrick. R.I.P. Trump
---
Kat Diz @kathydiz11
🔁
I'm spending my morning at a local coffee shop boldly writing thank you letters to Trump voters in front of everyone.
Speak up or others will speak for you.

---
Noelle @bryan_noelle
🔁
How the fuck did a haplessly desperate wannabe like Carter Page become the hill the Trump Crime Family has chosen to die on? (A rare Chipster thread.) First, the entire enterprise is full of people who believe their own resumes and press-clippings. 1/
---
Leney @lenizookini
🔁
It needs to be said: Donald Trump was put into office with the knowing help of a foreign enemy who sought to weaken our world leadership and has succeeded. Trump is now undermining our institutions and democracy. He is a traitor to America.
---
Not Agent Smith @notagentsmith
🔁
Husband of former Trump household worker now an epa official | via HuffPostPol
huffingtonpost.com
---
TenneyNaumer @TenneyNaumer
🔁
POLL: Majority of Americans want Robert Mueller to interview Trump under oath
read.bi
---
Chris @calmdownchris71
🔁
TRUMP (Waving paper): "I have read this entire memo cover-to-cover and it totally vindicates me!"
AIDE: "Sir, that is a 2-for-1 pizza coupon."
---
No_Lies @Michael88McC
🔁
@AnaCabrera @RepMikeTurner ** @realDonaldTrump ** Double Talk Stooge ** #Trump_Lies #Turner_Lies
---
Liberal To The Core @roze_hurd
🔁
it's almost like the Kremlin has a dossier on Trump
twitter.com
---
txkaty @txkaty1
🔁
"The FBI kept quiet about their Trump-Russia investigations, and Trump won the election. How that represents evidence of a sinister deep-state conspiracy is a question for morons to ponder."
---
Jerry Massey @jerrylmassey
🔁
Rasmussen just announced that my approval rating jumped to 49%, a far better number than I had in winning the Election, and higher than certain "sacred cows." Other Trump polls are way up also. So why does the media refuse to write this? Oh well, someday!
---
DAWG @88SEATTLE61
🔁
👊👊👊👊👊". . . I'll have no regrets whatsoever punching you (TRUMP) right in the mouth . . ." John Bassett, Tampa Bay BANDITS, 8/16/84 in Jeff Pearlman's exciting new book "Football for a Buck: The Crazy Rise and Crazier Demise of the USFL". Purchase your copy today!👊👊👊👊👊
---
Tim Sherman @9975Ts
🔁
Trump can save money by having judges hear their illegal alien cases en mass. One judge, one sentence, one deportation, 500 illegals. NEXT!
---
Tara Holmes @Taragolf1
🔁
I'm not writing much about Mueller/Nunes and all that, because I don't have much to add. But everyone should bear the essentials in mind:
1. We have strong reason to believe that Trump and associates engaged in collusion with a hostile foreign power
---
🇺🇸ReformedLib @MrsAutonomous
🔁
FISA warrant was asked & issued when . was President-elect. During the transition, an elected POTUS is allowed to contact foreign government officials & foreign leaders. What was the cause for a FISA AFTER Trump was elected & after Jan. 20?
.
---
Mark @trosx4
🔁
.: "There used to be a time when people affiliated with Trump barely knew who Carter Page was"
---
annee cat @CatherineMucci1
🔁
My son just told his "news" teacher today said "Trump only clapped for himself during SOTU" Then my son raised his hand and said "why do you hate Trump so much" and was removed. Needless to say I'll be at the school and I'll have his job.
---
Michael 7546 @mog7546
🔁
TRAITORS ATTACK FBI
Embarrassing MEMO FLOP forces Jeff Sessions to defend the FBI against Trump's SMEARS
The ATTACKS by Trump and the on the have gotten so bad that even AG had to speak up in defense of law enforcement.

---
caty zeitler @RubberRoomHotel
🔁
I gag, just a little bit, every time I read "President" Trump.
To me he's just "Trump"

And I can barely stand to capitalize it as it is..
---
Michael McFarland @mtm105
🔁
Seth you fxcking moron. Trump did Appenntive only to gain popularity. He was already in the media as a real estate
twitter.com
mogul and business investor.
---
Rochelle Warren @PurpleWarren50
🔁
You guys feel the need to keep telling us Trump won. Is this because you can't quite believe it yourself. Damn, give
twitter.com
it a rest, we know the dotard won! Even over all the laughing that is taking place all over the world!
---
ToysInTheAttic @MarkMcN18810873
🔁
📍Intelligence Community, at dir of Obama, made request 2 FISA court 4 NSA 2 spy on Trump in 2016-DENIED.
📍In Oct, (NSA), at dir of Obama, made 2nd request 2 FISA court 4 NSA 2 spy on Trump-APPROVED.
📍Week after election, Rogers goes 2 Trump Tower without telling his superiors.
---
Davida Goldman @djgpersonal
🔁
If Trump's wall is ever built I could only hope that his 100s of idiotic tweets are inscribed in it, for all time, fo
twitter.com
r all to jeer at.
---
Tom Asiseeitnow @asiseeitnow
🔁
Court shields release of Comey memos after secret meeting with special counsel rep. Americans should know that the same agencies who didn't want the House FISA memo released don't want the Comey memos released. via
---
루카/ルカ•Angel🦄 @StarlitSonata
🔁
not liking donald trump, not wanting NK to be bombed, and feeling that NK has been choked out of resources/power by the US / used as a discursive tool by US/JP to militarize E. Asia doesn't have to translate into being pro-KJU / pro-NK state...
---
Deb Wilcox @Dwilcox12Deb
🔁
.: "What I do know is: To date, not one bit of evidence that shows any time of coordination by the Trump campaign and Russians to influence the election."
---
Snappy Gomez @SnappyGomez
🔁
Welp, I'ma have to take a Trump stance on this teacher because he did give out points and might bump u your...
fb.me
---
NavyWarrior4Life @Gulfwarvet94
🔁
Replace Trump with Obama on that piece of propaganda and you will then understand how the other 50% views the 8 years prior to Trump's election. Far too much hate & distrust coming from both sides.
---
Marcy McGowan @marcylauren
🔁
As I wrote in the @nytimes, the memo doesn't vindicate Trump—it may help sink him.
nytimes.com
---
60sReno @60sReno
🔁
Trump Rips Sen. Blumenthal's Fake Vietnam Status: 'Single Greatest Fraud That I've Seen of Anybody That Ran for Office'
---
Harris Fletcher @ViceUmbrage
🔁
JW filed a FOIA lawsuit against DOJ for all of the FBI docs related to the FISA application(s) submitted to – & the responses from – the Foreign Intelligence Surveillance Court re: alleged "Trump-Russia" collusion.
---
Facts don't matter to Trumpiots @frankthaler
🔁
@activist360 Do you think Donald Trump understands what "obstruction of justice is"? Trumpiots just think it's "fighting back'?
---
Penny✌ @Penny_G
🔁
Obamacare: removing barriers to care, reducing the uninsured rate, automating enrollment, protecting ppl w pre-existing conditions
Trumpcare: creating paperwork barriers, allowing discrimination again, raising premiums, adding to uninsured rate
---
TheDorMouse @DorMouseSez
🔁
I remember when you cautioned us about the Russian oligarchs who have purchased real estate from Trump. Then you cautioned the Trump campaign about partnering with Paul Manafort and you specifically addressed his work in Ukraine. You don't get enough credit.
---
loading...
TrucknAmerica @BusterKing17
🔁
CNN and the fake mainstream media are the main reason there is so much division in this country, not Trump. You have
twitter.com
reported nothing but gossip the past couple of years bringing shame to once great news organization. Disgraceful. You will sow what you reap
---
Harmonic Inventions @SoundsHarmonic
🔁
I liked a @YouTube video
youtu.be
For All The Hype, Nunes Memo Delivers Sad Trombone For Donald Trump | Rachel Maddow |
---
Alley garcia @Alleygarcia3
🔁
Donny Douche
breitbart.com
---
Charlene Deveraturda @malasadasbooks
🔁
Trump's America. Sieg heil, Baby.
twitter.com
---
• ashley c. dinney • @_dinney
🔁
I think I'm a part of what will eventually take Trump down, other than himself.
.
I'm just 1 tiny piece of a beast ca
twitter.com
lled,
"The Middle" ...
.
We ARE his worst nightmare.
---
Michael James Ω @MichaelJamesNCA
🔁
@TheRickWilson It solidified existing prejudices. To be fair, who is on the fence about Trump at this point?
---
Bob Schuldt @bobschuldt
🔁
BREAKING: On The Same Day Trump Releases the Nunes Memo A Federal Judge Keeps The Comey Memos Secret
---
Reza Goforth @yushirontezaka
🔁
Judge rules against Russian-owned firm linked to Trump Tower meeting — POLITICO
realusa.site
---
Gia @PistevoGa
🔁
Search for video on trump forgetting/thanking Cornyn twice ...in less than 5 min
Worth your time
Yet he "passed" the
twitter.com
Dementia test...no problem here
---
4Trump Bruce&Margie @MargieWhitesid2
🔁
Is #Trump Making America Great Again??
Vote and retweet to spread poll!! #MAGA #TheResistance
EVERYONE WELCOME!!
---
peter @psbono21
🔁
@TomSteyer Trump doesn't believe in Science ?
---
SUPRATAP BISWAS @supratap89
🔁
The fallout from the exposure over obtaining a surveillance warrant under false pretenses is twofold: first, it justifies President Trump firing James Comey. And second, it exposes those media people who don't feel this story is important as complete frauds.
---
Abigail Strom @AbigailStrom
🔁
According to Devin Nunes' memo, Papadopolous' comments to an Australian diplomat sparked the FBI's investigation of t
twitter.com
he Trump campaign.
Also, Carter Page has been on the FBI's radar since 2013, and the warrant to surveil him was applied for AFTER he left the Trump campaign.
---
Stasia Kozielska @NOWIAMME
🔁
I have evidence that and I originally and independently wrote basically the same GOP retreat lede, but he wrote it better so I let him take it.
---
George Friesen @GeorgeHF
🔁
Devin Nunes's dud of a memo has landed and, surprise!, Trump says it completely vindicates him. Donald, I know you d
twitter.com
on't read anything but it'd really be a good idea to read the Nunes memo. I think you'll be surprised.
---
ApplePicking @ParuchGretchen
🔁
This shows how out of touch Ryan, Trump and their GOP colleagues are: Paul Ryan Actually Bragged About GOP Tax Bill Getting A Secretary A $1.50 Weekly Raise via
---
wayne stirling @aman61bc
🔁
. just either misspoke or was deliberately misleading on . He said Steele was "fired by the FBI" for "leaking to the press." Steele never had a formalized relationship with the FBI as it related to Trump-Russia. There was nothing to be "fired" from.
---
Speak Truth to Power @BlueWaves_2018
🔁
@RepMattGaetz Yep, DOJ and FBI helped elect Trump.
---
mannheim steamworks 🏳️‍🌈 @mister_smiley
🔁
stomping around dc hollerin mean jokes abt barron trump. chelsea clinton is following me, weeping loudly and begging me to stop. I will never stop
---
Liana Clark @mshemispheres
🔁
NYT, WaPo and WSJ all have sources tonight saying the FBI did tell the FISA court in its warrant application that Steele was being backed by a political entity. , ,
---
Cappy @capseyes_cappy
🔁
Grieving dad buys Super Bowl ad in Palm Beach to reach Trump
cbsnews.com
---
A Tall Texan @uumbop
🔁
One doesn't have to like Trump, or admire his behavior, or think this memo is a big deal, in order to find this attitude alarming. The FBI is subordinate to an executive agency created by Congress.
---
BroMark @BroMark13
🔁
5 times deferring military service, now Trump Admin. escalating tensions with Russia. WWIII in the near future? I wo
twitter.com
uldn't put it past him to get out of another Sat night massacre
---
Mickey Murray @hwmnylx69
🔁
When you troll Trump and Trump supporters with idea that after memo release God is turning his back on Trump... and to run from the anti Christ ...seriously, when nothing else gets through to Trumpers this one just might...
---
yvonne @animalfriend1
🔁
The real surprise was the degree to which the document undermined the attacks that the president and his allies had been advancing to tarnish Mueller.
---
WILLIAM STOLLAR @WilliamStollar
🔁
I am seriously hoping Trump fires him and replaces him with a Guilianni type!!
twitter.com
---
Immigration Com @immigrationcom
🔁
Basic questions to begin. Why don't we the people have:
- The Dems memo;
- Trump Taxes;
- Reports from the shutout U twitter.com S media on Russian meetings?
---
Casper Dean @PencesAngryEyes
🔁
Genuinely curious. How do Trump's defenders explain why this entirely self-interested man defers so consistently to Putin, and only Putin? He's had every opportunity to refute this loyalty, which predates his election.
---
Pat Han @persistresist73
🔁
President Trump took to Twitter to proclaim his innocence a day after he approved the release of the classified memo
---
Colette Semente @colettesemente2
🔁
After When tomorrow comes, his kicks in for writing a that in so we have to suffer . to vote. fot , please
---
DMW1776 @dmw1776
🔁
(18) And that is exactly what judge Rudolph Contreras did.
He, too, had a conflict of interest he did not bother to reveal:
He sat on the FISA court that approved the warrants to tap the phones of the Trump campaign.
---
Francisco Delgadillo @90cisco90
🔁
Aaron Ramsey scored twice?
Dear @TweetsofGods PLEAAAAAAASE let it be Donald Trump this time #RamseyCurse
---
Angel M @petunia4533
🔁
Trump just left for Florida. Again. The stock market is crashing, the government is set to shut down next week, there's no deal for DREAMers yet, the SOTU bombed & the Nunes memo is a nothingburger dud. And Trump's headed to Florida for another taxpayer funded vacation. Pathetic.
---
Charlotte Z Gonzalez @chryslerER101
🔁
THEORY the NUNES MEMO in my personal opinion and the ACTIONS of POTUS TRUMP prove 'collusion', et al other potential
twitter.com
criminaltities between the POTUS TRUMP, POTUS OBAMA and MRS CLINTON . TIME OF DAY IN EASTERN USA IS 3:39 PM
---
R Trodden @RebeccaLBeck
🔁
I'm sending it to Trump and pointing out that he's still not invited to visit there.
twitter.com
---
nippysweetie @mtfhayes
🔁
Paul Ryan's dereliction of duty is a serious matter, as it betrays the most fundamental tenets of the Constitution.
Paul Ryan is not supporting the Constitution. He is shredding it.

---
Free Spirit T&S LI @FreeSpiritTSLI
🔁
A group of women physicians and I came up with the disease parameters of what we called Real Trump Stress Syndrome. I
twitter.com
t was verified by Frederick Douglass when he came back from his grave last year. LOL
---
Donna @DonnaRsuppan31
🔁
Ryan yesterday: "The Memo has absolutely nothing to do with the Mueller probe."
Trump today: "Hold my cheeseburger."
---
Kelly-Anne @kbartlett86
🔁
I think it's time we say enough. I think we need to start marching & demand Trump leave office. At the same time we need to demand lawmakers protect Rosenstein & Mueller. Retweet if you're with us.
Let's simplify these Trump hashtags: & .
---
BЯΣƬ @crewislife
🔁
Via Top Intel Dem Drops A Truth Bomb On Trump After He Claims Memo 'Vindicates' Him
twitter.com
---
Cora Lee Healy @khorah
🔁
Wow!!
Paul Ryan just deleted this tweet of himself bragging that the Trump tax cut gave working people a whole $1.50 per week back!!!
---
XhakaBrah @samiam_21
🔁
My big takeaway from today is just how much the FBI helped Trump get elected in the first place.
---
Red October @Whitetailbowhnt
🔁
Hey my young, black, 26 year old sister has been killing herself as a production assistant, making less than 25k a year for the last two years. Do you want to come tell her to her face that the 1,000$ she just received thanks to Trump's tax cuts means nothing?
---
Awkward Jones @ShagspearesGoat
🔁
Paul Ryan and Devin Nunes Are Betraying the Constitution in the Service of Donald Trump | By John Nichols
---
Bob Griffith53 @RFG1953
🔁
Well now, since Donald Trump has stated the memo from Nunez "totally vindicates" him in the probe of Russian meddling
twitter.com
in the 2016 U.S. election. Then he'll have no problem speaking to Robert Muller as he has nothing to hide. 😅
---
KL Nassie @klnassie
🔁
Mueller is going to find more on the Dems criminal activities, so I say let him "investigate". I'm convinced there's
twitter.com
nothing to find on Trump or his team. I'm going to love the coming Orange Jumpsuit Parade!!
---
Dick Gozinya @OGOriginalGoat
🔁
The president and his allies see the memo as evidence of biased law enforcement. Others see the release as a dangerous upheaval of established oversight norms.
---
LinnyC @LinnyC123
🔁
Some folks think & Nunes are playing 3 dimensional chess. They are not even playing checkers. I will guarantee it will be far worse for Trump to have both Nunes memo & Dem memo released, then if no memos were released at all.
---
Candice Englehardt @CandiceEngleha1
🔁
Libnuts you got it twisted! You are doing the work of Russia by illegally spying on and then starting an attempted coup against a duly elected President in Donald J. Trump. You also used that garbage Russian dossier but it didn't help. The Dumbocrats are now the Party of Putin!😉
---
Christopher Shutts @cjfordgt40
🔁
This memo totally vindicates "Trump" in probe. But the Russian Witch Hunt goes on and on. Their was no Collusion and there was no Obstruction (the word now used because, after one year of looking endlessly and finding NOTHING, collusion is dead). This is an American disgrace!
---
---