#SuperBowlLII: 10.192k tweets talking about this in the last 24 hours

People talking about #SuperBowlLII: - TreyBurton8 - MuslimIQ - DonnieWahlberg - JordanMarkovic - annaleelane2684 - jsellzrap - NelsonRecruits - ufouso6 - taynacarr502 - ccxnews[...]

- Monclova1387 - joeygiggles - EyeZaids - jessicatiller - Pxcasso - smrt_sarcasm - mlleberry - ScottSATC - christian_yanes - octavvius - NDBaseball - mayson5281 - AkiresHenri - BetmaniaSports - david_martell04 - footballrs - Amalawadfit21 - ericDdang - Python_Starbuzz - catie_girl727 - Quinton_Harris - ncshusterman - edjamin88 - RedTilDed - zbTrib - Frankistieno - PHLBizJournal - RobinMCouch - TSN6KelpCenter - BROcastPodcast - AllDefDigital - deepakkhurana - ListenwithShea - AllDefMusic - WendyARlee - doingokvideo - ferghammr - justinedut930 - nappindaily - Sportsandcard - angelicachoirs - THow125 - paul_L_obrien - RaymondRWebb - Harleywinter44 - BrettSchotz7 - JustinDeveloper - bbbeksss - iamjasminelise - AbbyB61435489 - 22JoeAnton - sethfffellas - thr33Kk - _sarahjade14 - imworksofficial - penmetsa_breann - TotalSurfBum - GabeEphard - 22JoeAnton - pina25022013 - kurtreckz - id0faces - 2709RMarcus - RWatkins66 - SpikenoSpiking - jlivingood - iwatsuki_joey - ohwondersivan_ - dak4551 - PiperAndrieux9 - mmthomps - PinMePayMe - Groszboobdu6831 - JediDogfather - wiirsWbvNivmMSD - Jake_t_Stott - LuxeLegacy - Buffalo_Bill12 - ronanc1 - SMannik - KirstenSilven - Fox1340AM - ijusplaythegame - aricbrin - Davefox2 - halmac14 - ALCHEMIST1906 - jrrosin1 - Goyakhlajames - XYMediaGroup


This Tag appearing in: United States: ( Houston - ).
Popular tweets tagged with #SuperBowlLII:

10 de fevereiro de 2017
Akiresatmidnight @AkiresHenri
🔁
.@MeekMill's "Dreams and Nightmares" re-entered iTunes Charts after #SuperBowlLII
---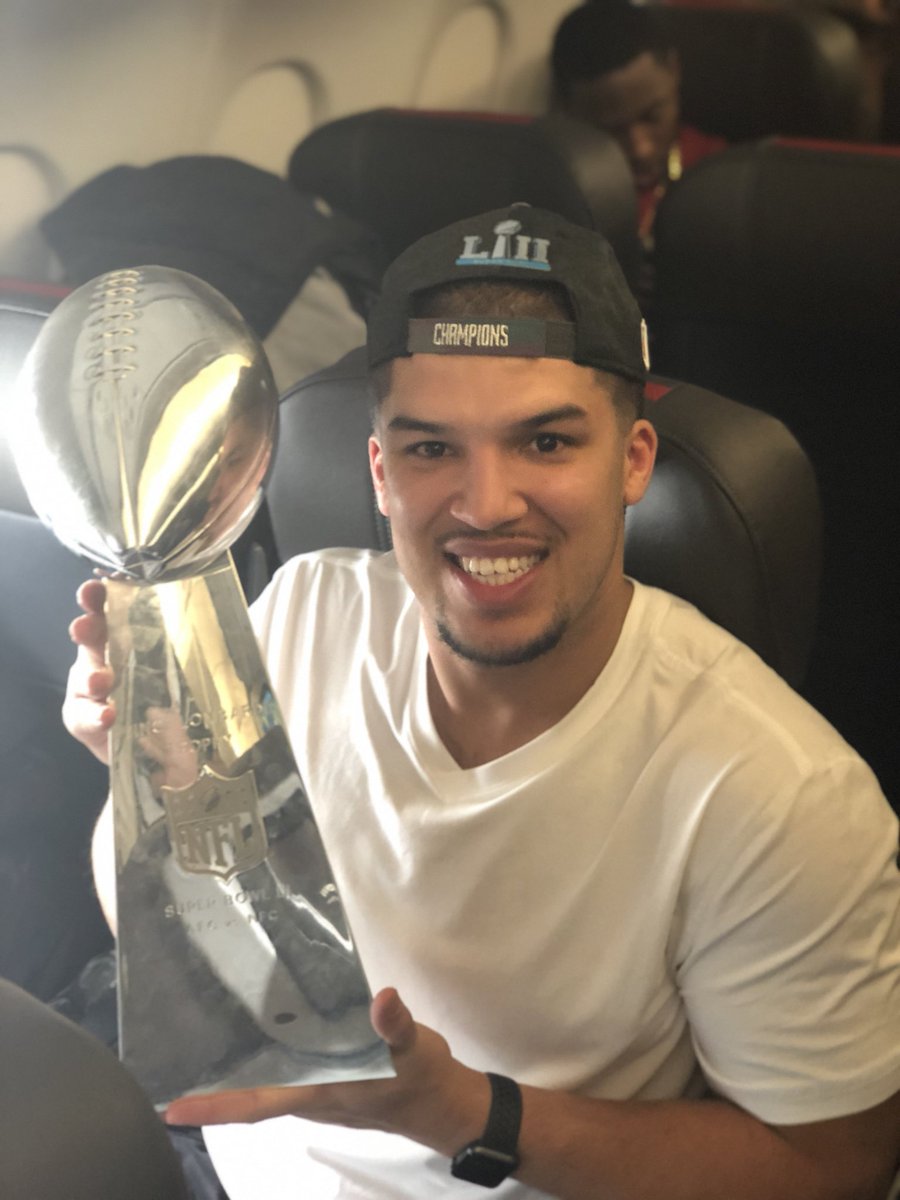 Steven Wallace @Python_Starbuzz
🔁
HERE WE COME PHILLY!!! #SuperBowlLII ✈️
---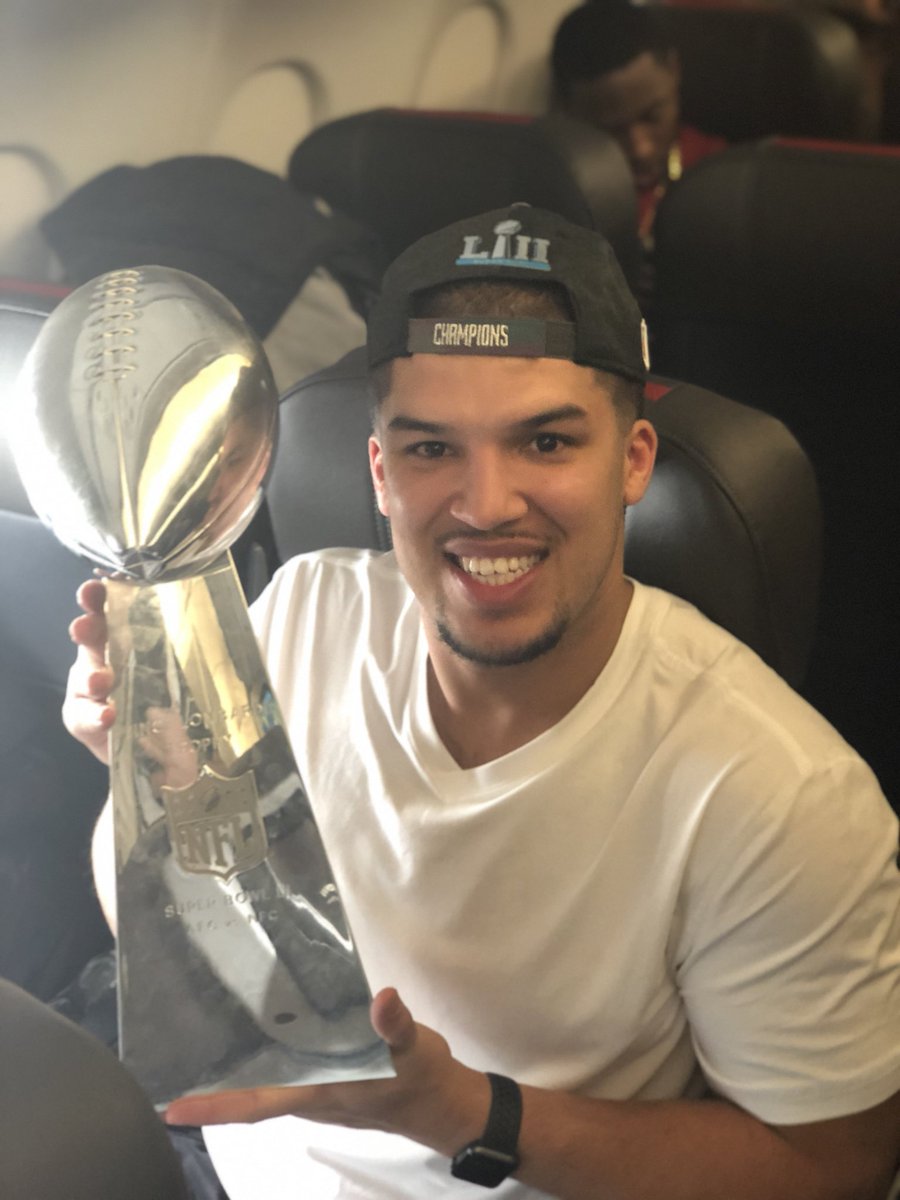 Trey Burton @TreyBurton8
🔁
HERE WE COME PHILLY!!! #SuperBowlLII ✈️
---
Qasim Rashid, Esq. @MuslimIQ
🔁
My one tweet:
•Voice of deceased Black musician who fought racism:✅
•Voice of deceased Black preacher who fought rac
twitter.com
ism:✅
•Voice of living Black athlete who fights racism:❌
America glorifies the memory of fighting past racism—while advancing present racism😐
---
Donnie Wahlberg @DonnieWahlberg
🔁
I could tweet about the cold, the game or even about the ...
Instead, I will tweet about the wonderful, gracious & twitter.com welcoming people of Minnesota!
Thank you for making weekend so much fun for me and my family.
---
Jordan Markovic @JordanMarkovic
🔁
I bet against Nick Foles every round of the playoffs. The man proved me wrong in a BIG way. This is why football is g
twitter.com
reat.
---
J. SELLZ @jsellzrap
🔁
needs to go play for the since the want to bench him. After all did the same thing and it worked out pretty well
twitter.com
for him!
---
Nelson Talent @NelsonRecruits
🔁
It's ALWAYS Sunny in Philadelphia...especially when the gang brings home a Championship!
The people of Philly prob twitter.com ably destroyed Paddy's Pub, so clearly they need new jobs. We can help them...and you!
DM us and let's get you in a dream job!
---
UFO USO J-ROD @ufouso6
🔁
Aliens, UFOs, and the.... Super Bowl?
texasufosightings.com
---
Tayna Carr @taynacarr502
🔁
Easily create and join open predictions this . PREDICT THE BIG GAME. COMISSION FREE! Use token to place your prediction on who will win the. Anonymous decentralized peer to peer sports prediction. 1:1 Payout on all action. 🏟🏈🏆🚀
---
CCX News @ccxnews
🔁
Suburban hotels feel Super Bowl bump. The hub of activity may have been in Minneapolis, but had an economic impact c
twitter.com
lear out to the suburbs. Watch here:
---
zAids middle eye @EyeZaids
🔁
Congratulations Eagles fans! Now get out there and destroy your city! You deserve it! #SuperBowlLII
---
Jessica_Tiller @jessicatiller
🔁
So far the 20 seconds of dead air that just hit NBC NY was the best ad yet. #SuperBowlLII #SuperBowlAds
---
Marvin P. Android @smrt_sarcasm
🔁
was a dream. My studio recording of "America the Beautiful" is available for download and proceeds will go to the "I Have a Dream" Foundation. Thanks to Jordan Purvis and for your hard work on this track! Get yours at:
---
Amanda Berry @mlleberry
🔁
The TRUE story of #SuperBowlLII
gq.com
---
Scott Stansbury @ScottSATC
🔁
Irish veteran Scott Tully talked 2018 season, graduate school and on the Jack Swarbrick Radio Show.
Stay tuned for the full interview!
☘️
---
Notre Dame Baseball @NDBaseball
🔁
Irish veteran Scott Tully talked 2018 season, graduate school and on the Jack Swarbrick Radio Show.
Stay tuned fo twitter.com r the full interview!
☘️
---
BETMANIA @BetmaniaSports
🔁
And the Lucky Winners are... You put your skills to the Ultimate Test and you've proven yourself the TRUE Football e
twitter.com
xpert!
Look for your name in the winners list for the Prop Contest below; our team will contact you with details shortly. Congratulations to All!
---
Football Radio Show @footballrs
🔁
Super Bowl LLI Recap
footballradioshow.com
---
| e. 🍁⭐️| @ericDdang
🔁
The philly special #SuperBowlLII
twitter.com
---
Noah Shusterman 孫達文 @ncshusterman
🔁
getting to the heart of the problem w/video replay: "the act of review itself becomes the medium through which ever
twitter.com
ything that happens on the field is experienced"
---
Edward Anthony @edjamin88
🔁
Just got out of the hospital, worst time of my life. Should never have listened when encouraged all of us to eat Tid
twitter.com
e Pods during the first half of on Sunday.
---
Jimmy Henry @RedTilDed
🔁
As a massive Brady/Belichick/Patriots fan, would have been the perfect moment for yet another motivational quote & inspirational image
Instead comes out with this absolute gem.
A hero. But not as we've known it before.
---
Zach Brendza @zbTrib
🔁
. coming through with that next level shade. Good on you
twitter.com
---
PHL Business Journal @PHLBizJournal
🔁
UPDATED: & announce service changes for on Thursday
bizj.us
om/i/web/status/961025472145645568" target="_blank">twitter.com
---
---