South Korea: 72.406k tweets talking about this in the last 24 hours

People talking about South Korea: - annafifield - nytimes - FoxNews - conserbud - Devi_dyas - elen123455 - BSCTDB - libertydoc82 - PantmoveraGen - Petersen_econ[...]

- ccmsax84 - sooyoungs_bangs - Devi_dyas - RoberttBertton - wakchurch - lwnuclear - tricorred - AlexPeresviet - semmy_redstate - Devi_dyas - emlang08 - GazetteReview - madeleineloyson - Mike_Shid - Neterma - Solidus_Sigint - maken1113 - ileanavergara9 - micheleficara - rosswen113 - DrDigiPol - TroubledDays - Madridlovatic - lizmichealson - Kcfan51 - NaplesRocks - GIRsdoomsong - Nshade4ever - dave_tuds - RosalbaMalio - hardliqucr - vee_terra - StevenGYarnell - TrumpGal7 - Fayhashcflrrco1 - Devi_dyas - kixee - rilTrump - sweeetbea - TheThinker1958 - dickprofitable - RasRyman - JEANNEinWa - Lrod49 - donkingbutters - Noel_Confidence - selenaseabreeze - ATX_fight_club - tjzepp02 - curiouswoman3 - ztikvyvu - EvelynKissinge2 - aireez21 - SwatiPandeyAlld - LexiD17 - DreamwalkerWC - bansisharma - Dixiedoodle76 - thatgirl__steph - Cath3rineLSJ - abranflake - Christi03564513 - MikeArgi - Eric_babyface - GaspardCraig - pabergeronpc - AdamsFantasy - AKCHAOS - dustinbelcher8 - AronesSaxet - Hawk_Esq - LatestComPols - lynn_weiser - darren_melick - genekim1 - Anyrand1 - howardtribble - tulsapeace - DeidreEversull - HashVirals - HinderTrump - raymeye63178884 - lilciara6 - Emeraude1406 - secret08 - retort4u - RealWendyTeresa - amy57201970 - townsend_alma - IbrahimWali010


This Tag appearing in: United States: ( Los Angeles - ).
Popular tweets tagged with South Korea: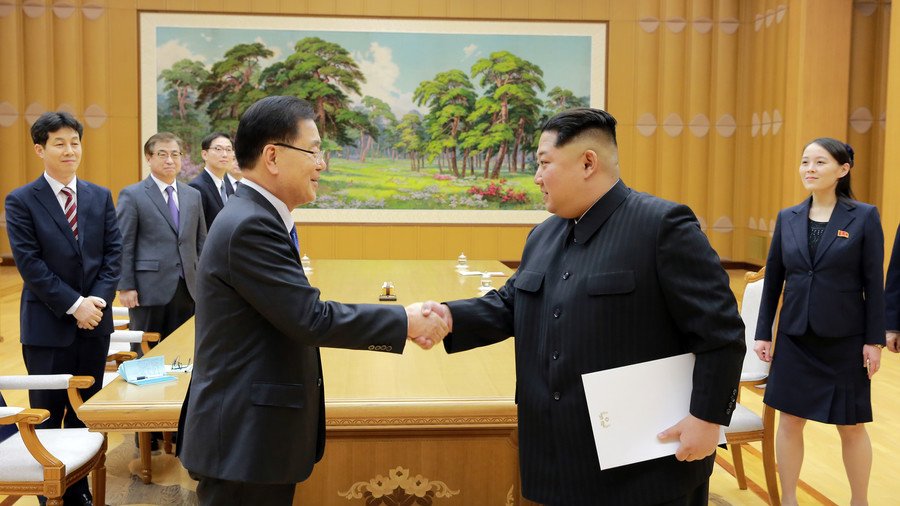 Empress Emeraude 🌟 @Emeraude1406
🔁
Kim Jong-un reaches 'satisfactory agreement' with South Korean delegation
on.rt.com
---
loading...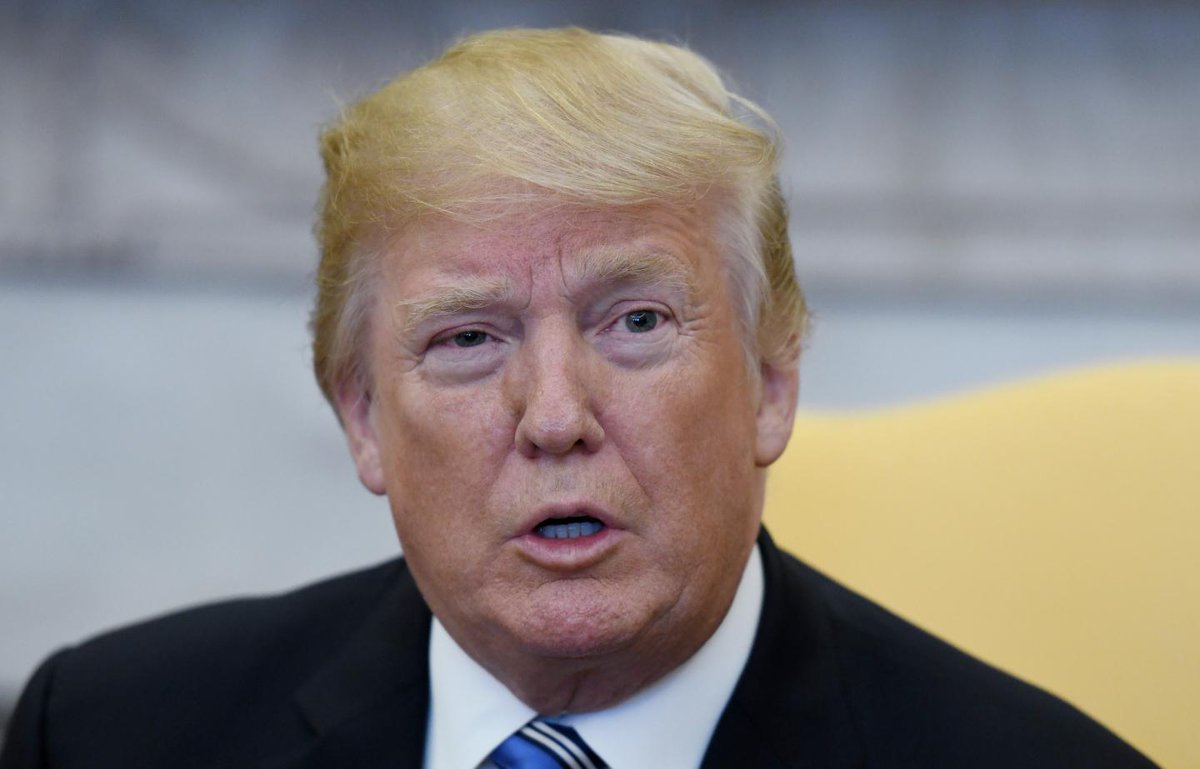 DaveT @dave_tuds
🔁
When Trump said North Korea called he meant South Korea, says White House
bit.ly
---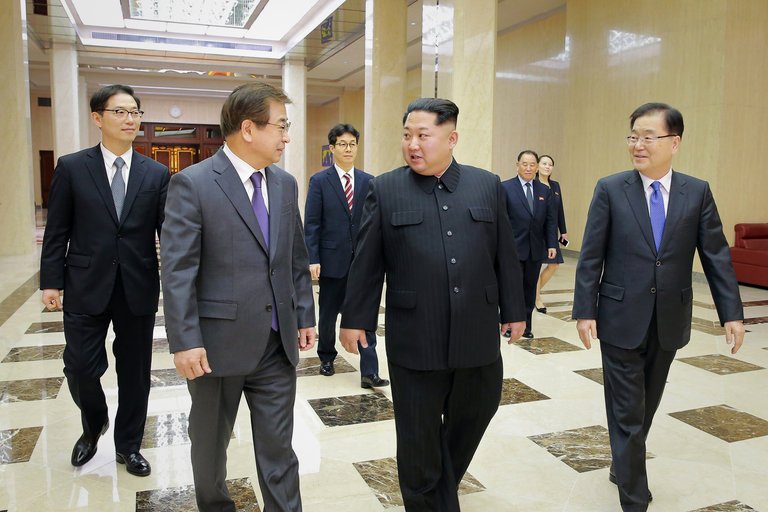 Jeanne @JEANNEinWa
🔁
North Korea Signals Willingness to 'Denuclearize,' South Says -
defconwarningsystem.com
---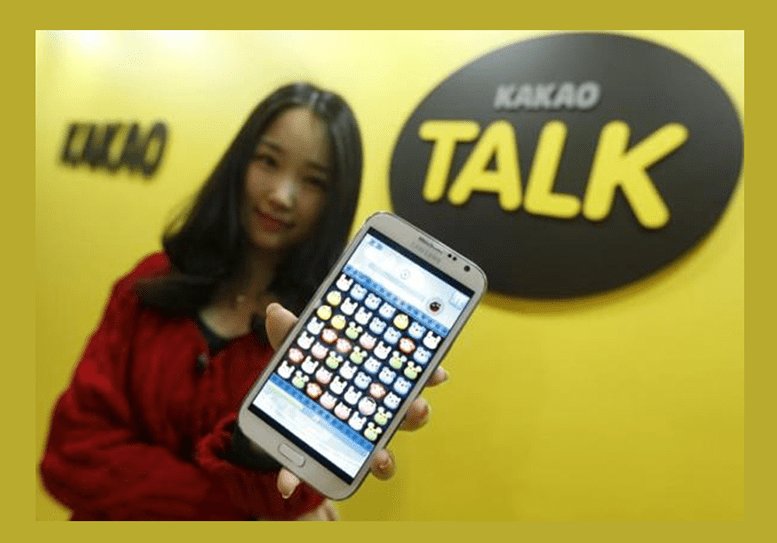 Hash Virals @HashVirals
🔁
South Korea's Kakao to Integrate Blockchain Technology
hashvirals.com
---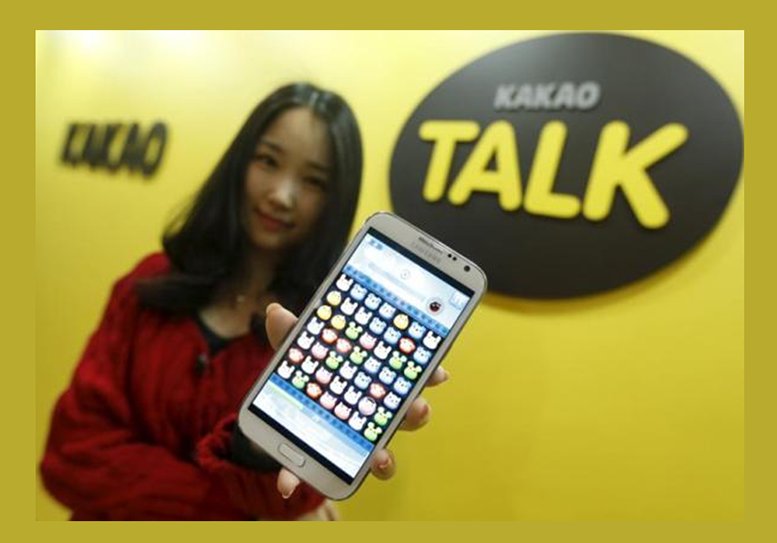 Michele∴Ficara ♛🌿 @micheleficara
🔁
South Korea's Kakao to Integrate Blockchain Technology
ift.tt
---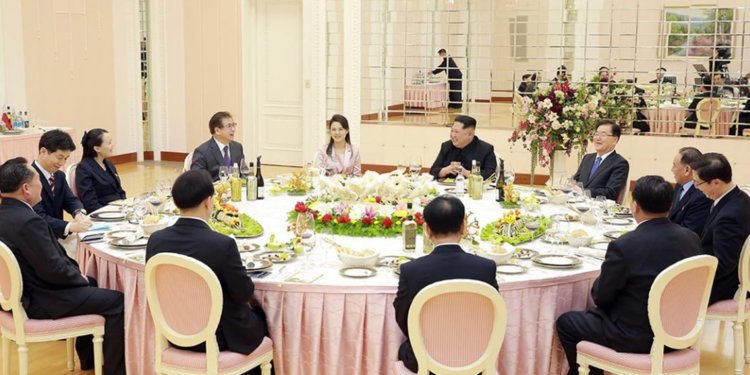 Gazette Review @GazetteReview
🔁
South Korea: North Willing To Discuss Disarmament, Leaders To Meet Next Month -
gazettereview.com
- #World
---
Anna Fifield @annafifield
🔁
You know how Trump said the North Koreans "called up a couple of days ago" and asked for talks? Turns out he was talk
twitter.com
ing about his phone call with South Korea's president Moon, according to Yonhap
---
The New York Times @nytimes
🔁
Breaking: Kim Jong-un says North Korea is willing to start talks with the U.S. on giving up its nuclear weapons, Sout
twitter.com
h Korea says
---
Fox News @FoxNews
🔁
JUST IN: North Korea promises to not use nuclear weapons against South Korea, willing to hold talks with US on denucl
twitter.com
earization
---
cool dude @conserbud
🔁
WATCH: South Korean delegation meets Kim Jong Un in North Korea.
North Korea is willing to hold talks with the U.S. on denuclearization and will suspend nuclear tests while those talks are underway, South Korea says following the meeting.
---
Devi @Devi_dyas
🔁
Chosen by the National Assembly as one of the representative icons of South Korea. "In Korea, there's kimchi, there's makgeolli, there's Dae Jang Geum, there's Park Jisung and there's Girls' Generation".
---
My Info @elen123455
🔁
Top Countries supporting the tag — Update ""
Spain
South Korea
US
Indonesia
Bangladesh
Argentina
Mexico
PH
Peru
India
Vietnam
Uruguay
Turkey
Thailand
China
Malaysia
Russia
Slovakia
let's support all !!!

---
Liberty Doc @libertydoc82
🔁
If this comes true, will Trump get the Nobel Peace Prize? Or is that trinket reserved only for community organizers and climate hustlers?
---
aRMy @PantmoveraGen
🔁
ARMYs rt if you see your country!
Philippines
Argentina
Russia
Korea, South
Japan
Indonesia
Mexico
Iran
Netherlands
Brazil
Thailand
Singapore
If not, reply the country where you from.

[ HANG SANG ]
---
Thieß Petersen @Petersen_econ
🔁
Looks like Kim Jong-un bought a South Korean delegation dinner and himself a lot of time.
Trying to make sense of the latest developments in North Korea with on .
---
Kevin E. Norton @ccmsax84
🔁
@AP Agreeing to not blow up South Korea is not the same as giving up nuclear weapons.
---
max @sooyoungs_bangs
🔁
the president of south korea looks amazing here
twitter.com
---
Devi @Devi_dyas
🔁
In 2012, it was revealed that they would be the first group of celebrities to appear on postage stamps in South Korea. According to Korea Post, the set was specially created to mark the hallyu's leader's fifth anniversary.
---
Robertt Bertton @RoberttBertton
🔁
South Korea's Kakao to Integrate Blockchain Technology (Check it out on
bertton.com
)
---
흔들 바위 @wakchurch
🔁
During historic talks, North Korea told South Korea it's ready to have "heart-to-heart" talks with the U.S. on issues regarding the North's potential denuclearization.
---
L W @lwnuclear
🔁
A Vietnamese man has been detained in Mozambique after being arrested while trying to smuggle a suitcase containing four rhino horns to South Korea through the Maputo international Airport.
---
Alexander Peresviet @AlexPeresviet
🔁
4. I am not 100% certain, but I'm willing to bet the 1st BOOM is the NK announcement of wanting to "denuclearize" if US can guarantee the KJU regime's safety. Can't wait to see what the last one will be!
---
Devi @Devi_dyas
🔁
Not only that, but they're also the only idol group to ever appear among the celebrities that move the country and the only idol group to be chosen as one of South Korea's all-time representative singers!
---
Dialogue Daddy @Neterma
🔁
Korean War 1950-1953, number of troops.
South Korea: 602,902
US: 326,863
UK: 14,198
Canada: 8,123
Turkey: 5,453
Australia: 2,282
China: 1,350,000
North Korea: 266,600
Soviet Union: 26,000
Outcome: Stalemate, division of North Korea and South Korea.
---
Tweet Fighter @Solidus_Sigint
🔁
.: "We're prepared to go whichever path is necessary…We have made progress."
fxn.ws
---
Fokin Nikita @maken1113
🔁
The Midex booth and Dmitry Machikhin CEO Midex we pitching at the Leading Conference On Decentralization 3-6 March 2018, Seoul, South Korea
Exploring the Future of FinTech, Blockchain, Sharing Economy, Future of Work & Disruptive Culture
---
ileana vergara @ileanavergara9
🔁
Sunday's 90th Academy Awards took place a little later in the year than previous editions because of the Winter Olympics in South Korea. While the Oscars remain the most prestigious film awards in the world, it seems the ceremony has lost a little of its appeal
---
(((AlanRosenblatt))) @DrDigiPol
🔁
Still No US Ambassador in South Korea. With the Korea peninsula being such an important national security concern, T
twitter.com
rump should have had his Ambassador in place a year ago. Nope. Like amateurs often do, dropped the ball on this one.
---
ya boy sergio🇪 @Madridlovatic
🔁
BREAKING: North and South Korea are talking, and North Korea has vowed to freeze their nuclear weapons tests in exchange for guaranteed security.
Now expect President Trump to try and convince us that this is his doing.
---
Rick Proctor @NaplesRocks
🔁
Huge: 'North Korea promises no nuclear weapons use against South, hold talks with US.'
ow.ly
---
GIR Loves Waffles @GIRsdoomsong
🔁
The Chaos Clown can't even tell the difference between North and South Korea. #25thAmendmentNow
---
red. @hardliqucr
🔁
一 red was born in jeju, south korea, but she grew up in the united states, along with the people she believed were h
twitter.com
er parents. still, she didn't know she was adopted until she turns 18, when she overheard her parents arguing whether it was time to tell her the truth yet.
---
Vee Terra @vee_terra
🔁
I'm sure Trump will be leaning on his Ambassador in South Korea for important info/contacts/liason... oh, wait... The
twitter.com
re is no Ambassador to South Korea. Trump hasn't filled the position.
---
Steven Yarnell @StevenGYarnell
🔁
The path that we MUST stay on is the path of freedom! If North Korea wants to join us (U.S. and South Korea) on the p
twitter.com
ath of freedom, then denuclearization et al are not enough. They MUST throw off their form of government! They MUST oust Kim Jong-Un!
---
This email address is being protected from spambots. You need JavaScript enabled to view it.

@Fayhashcflrrco1
🔁
Dems: "OMG Trump is going to start a nuclear war with North Korea"
Reality: North Korea wants peace with South Korea, vows to stop nuclear tests, and now wants talks with America.
Never doubt Trump. He knows what he's doing.
---
Devi @Devi_dyas
🔁
Their debut song, Into The New World, became an anthem of hope and a symbol of resistance against corruption in South Korea.
---
Kimberley "Rikka" @kixee
🔁
Runner is a natural-born Lucio, even in the military. Amp it up!
-Photo from the South Korea military training center,
credit to Flowervin's stream-
---
Donald J. Trump @rilTrump
🔁
Do not allow another four years of Obama, and reversed our economic competitor South Korea for the Moreland Commissio
twitter.com
n to be so glamorous and exciting!
---
Bea @sweeetbea
🔁
In a never-ending profusion of blithering idiocy, discombobulated buffoon Trump said North Korea 'called up a couple of days ago' — turns out he was talking about South Korea's President Moon
---
Fernando @TheThinker1958
🔁
Trump is going take credit if there is peace in the Peninsula when is only North Korea and South Korea the ones that
twitter.com
are talking and doing agreements. He will say "it was a plan I made... in my imagination".
---
loading...
Christopher James @dickprofitable
🔁
I just published "
Jury.Online
team at d10e conference in Seoul, South Korea"
medium.com
---
MAGALRod @Lrod49
🔁
North Korea may stop nuclear and missile tests and they have now agreed to hold talks with South Korea. This is because President Trump has been very tough on North Korea, unlike past presidents.
---
That Guy @donkingbutters
🔁
A year ago today this great team started its incredible journey at by beating Team Korea 2-1 at home in Seoul, South Korea. Great memories of a great tournament played by the best team around.
---
Noel_Confidence @Noel_Confidence
🔁
Phone call #Trump said he had with North Korean regime was actually with South Korea's president
theweek.com
via @TheWeek
---
Selena Senbergs @selenaseabreeze
🔁
North Korea agrees to leaders summit with South and is willing to talk to US about denuclearisation - South Korea
---
resistmomma @tjzepp02
🔁
President Trump taking credit for North and South Korea agreeing to talk, is like a bank robber taking credit for bank alarms.
---
Veronica Evans @curiouswoman3
🔁
TEAM TRUMP GETS RESULTS: In a potential breakthrough, North Korea offers talks with U.S. abt denuclearization, South Korea says
---
Evelyn Kissinger @EvelynKissinge2
🔁
We should proceed cautiously, check for land mines, but proceed. It would be foolish not to talk with under these conditions. Best chance we've had in years to resolve the crisis. We can't blow it again.
---
Swati Pandey @SwatiPandeyAlld
🔁
An NYT reader's reaction to Kim Jong-un reportedly telling South Korea he is willing to negotiate with the U.S. on abandoning nuclear weapons
---
Lexi Davenport @LexiD17
🔁
Can we start with the "I told ya so's" yet???? Yes. I think we can.
Dear Liberals:
Told ya so.
Told ya so.
Told ya so.
More winning for President Trump as North Korea promises not to use nuclear weapons against South Korea.
---
Bansi Sharma @bansisharma
🔁
Dreams from my father!
Under relentless pressure from Trump to abandon North Korea's nuclear ambitions, Kim Jong Un twitter.com says, "...achieving denuclearization is his father's dying wish."
Sure! Totally cool. Just do it.

---
Dixiedoodle76 @Dixiedoodle76
🔁
.@POTUS: US ready to 'go hard' after North Korea says it's willing to give up nuclear weapons
fxn.ws
---
Steph🌸 @thatgirl__steph
🔁
Kim Jong Un says North Korea is open to giving up its nuclear program if the safety of his country can be guaranteed.
He also showed a willingness to hold direct talks with the U.S. after meeting with a South Korean delegation.
---
Catherine @Cath3rineLSJ
🔁
North Korea willing to denuclearise in exchange for security guarantee. North and South Korea have agreed to hold direct talks.
If NK denuclearizes, Trump gets full credit. Everyone knows it.
Every liberal in America will need to line up, single file, and kiss his ass.
---
Michael Argiroudis @MikeArgi
🔁
'Truly Unprecedented': High Level Inter-Korean Talks See Promising Start:
sputniknews.com
via @SputnikInt
---
Tetrón @AdamsFantasy
🔁
North Korea is willing to discuss disarmament, says South -
bbc.co.uk
---
AKCHAOS @AKCHAOS
🔁
Careful with the red button!
nymag.com
---
dustin belcher @dustinbelcher8
🔁
"We are prepared to go either way. I think their statement and the statements coming out of South Korea and North Korea have been very positive," President Trump says
---
Arones Saxet @AronesSaxet
🔁
The Sexual Predator can't even tell the difference between North and South Korea. Idiot.
---
Hawk_Esq @Hawk_Esq
🔁
How is it that we don't have a confirmed ambassador to South Korea?
---
Latest Politics @LatestComPols
🔁
Trump Was Referring to Phone Call With South Korean President When He Claimed North Korea 'Called' Him
twitter.com
---
Lady Patriot @lynn_weiser
🔁
If these reports are true and North Korea really is willing to abandon its nuclear program, then President did more to halt the threat in North Korea than the previous 6 presidents combined.
---
Darren R. Melick @darren_melick
🔁
North Korea and South Korea will have a sit-down to discuss relations between the two countries. North Korea "says" it'll consider ending nuclear program. Now, I don't expect that to happen, but just the fact that they are talking is the most progress in 25 years. Thanks to Trump
---
Gene HJ KIM @genekim1
🔁
NEW: Pres. Trump on North Korean overture: "The statements coming out of South Korea and North Korea have been very positive. That would be a great thing for the world."
---
Any rand @Anyrand1
🔁
Trump confuses North and South Korea with each other. The world confuses Donald Trump and Kim Jong-Un with each other.
Balance is restored.
---
TulsaPeaceFellowship @tulsapeace
🔁
North Korean leader, Kim Jong-un, will meet his South Korean counterpart, Moon Jae-in, in late April in first summit
twitter.com
in more than a decade
---
Deidre Eversull @DeidreEversull
🔁
God help us.
nymag.com
---
#IndictTrump @secret08
🔁
Trump was referring to South Korea when he said he spoke with North Korea: report
thehill.com
---
---