Singapore: 118.204k tweets talking about this in the last 24 hours

People talking about Singapore: - NiallOfficial - realDonaldTrump - BBCSteveR - kyodo_english - nnboogie - Zu13805727 - LaTaeHouse - BaBeSeeIn - 5sosworldalerts - pissandvinegar1[...]

- diplomathere - babyloncals - wbrownkl - LynneLupton - _nrlsymr_ - CookieMonz_ - sungyeora - btbloyalty - jspolisi - thabulldog34 - vkthomas123 - BenjaminNorton - AlienBTC - bbyun486_ - RealStanThuo - 5SOS_SGFam - PJAnyhoos - Celestmatilda - sonokocentral - BieberBTRGrande - thabulldog34 - mitchbolude - salera_r - inft279 - NBRnews - universalmusg - iowanpolitics - ATabarrok - StayWithYouL - NewsDingo - PunkRosesHood - mimiinftworth - BetiBarrera71 - GodmotherOfTur1 - SPR34231 - AndreaLPappa - firesafety4all - SydMartin6 - ChewyCocoa - gothmom2112 - SingaporeNewsSG - line_global - fuminginphx - aawsat_eng - pinboard_pop - IntChampionsCup - davidpakmanshow - BoldGlobalMedia - Horyou - soshixtwice09 - BrexshitTrump - JohnGib28171194 - liberalgramma - steve_hanke - BruneiNewHour - OLIGMAXIMUS - Dhanush34881961 - amazingjupiter - ltflicker - ronnieressler - SheriSpain - LMoodbuster - CM_hydra_bear - dlxpdx - Adrienneismysis - evenorvel3 - KikkiPlanet - ITBarclay1888 - ralphsmotorbike - renan_batista - CoelhoMarle - jmorriscca90 - citizenyid - Sarikoc4 - GlenRWood - EPiSODE_SG - babyloncals - Bigrig47827308 - RobertJDevaney - wasim78649 - amaimasaki - 5funnyfemales - Laysoo_lover - CalBeatty - AdairMaller - MoodyBlx - yuppymi - yongxuennn - Genie_7777 - TrevorLoganFDD


This Tag appearing in: Malaysia: ( Kajang - Ipoh - Johor Bahru - Klang - Kuala Lumpur - Malaysia - Petaling - Hulu Langat - ).
United States: ( Honolulu - ).
Popular tweets tagged with Singapore:

sarah loves calum 🍒 @babyloncals
🔁
THREE IN THE TOP 5 ALBUMS IN SINGAPORE??? UGH WE STAN KINGS! #YOUNGBLOOD
---
loading...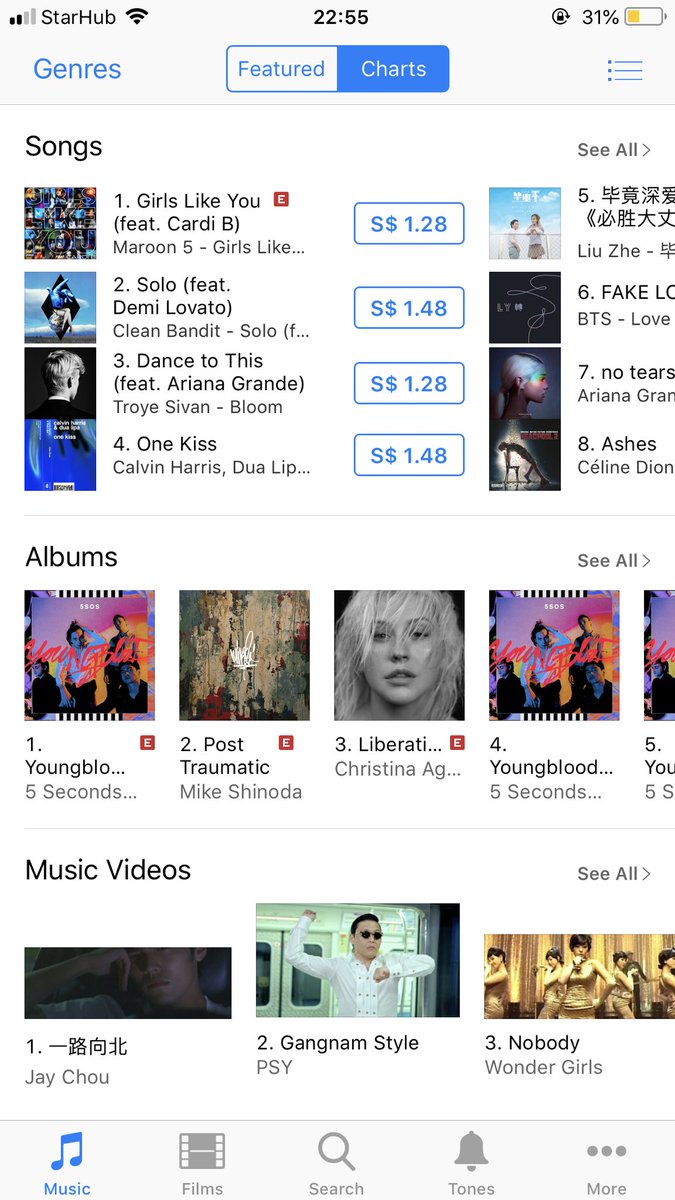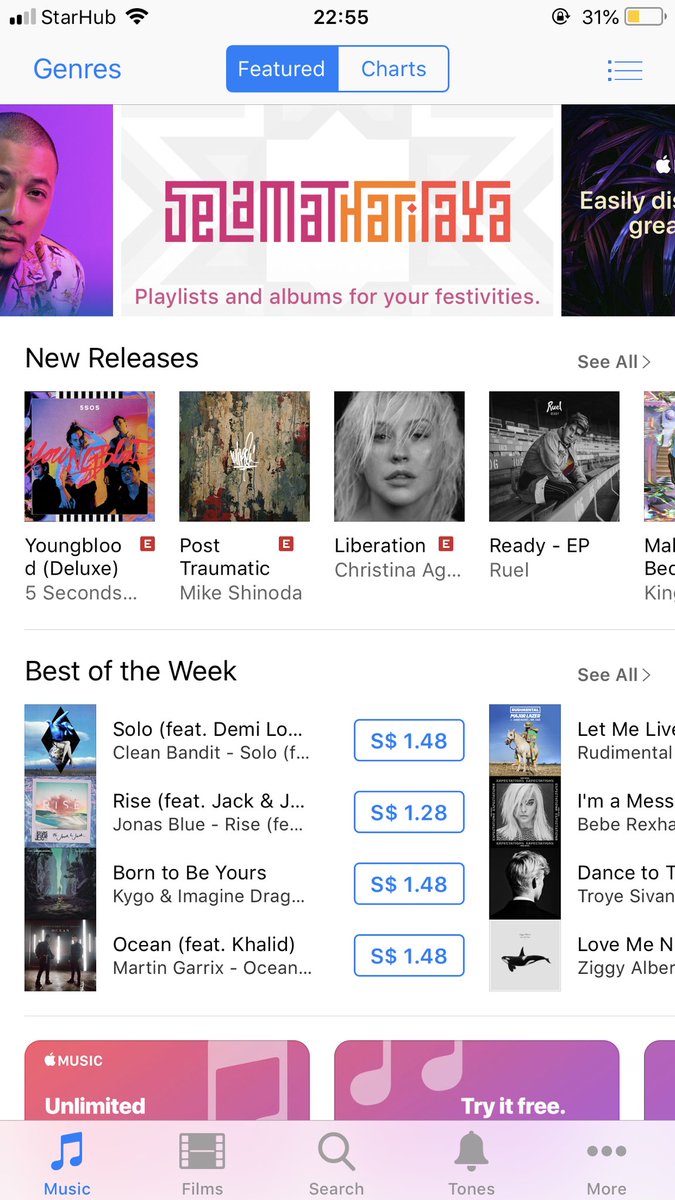 Calum Hood @PunkRosesHood
🔁
#YOUNGBLOOD is NUMBER #1 in Singapore! @5SOS THIS IS SUCH A BANGER OF AN ALBUM?!?!? @universalmusg
---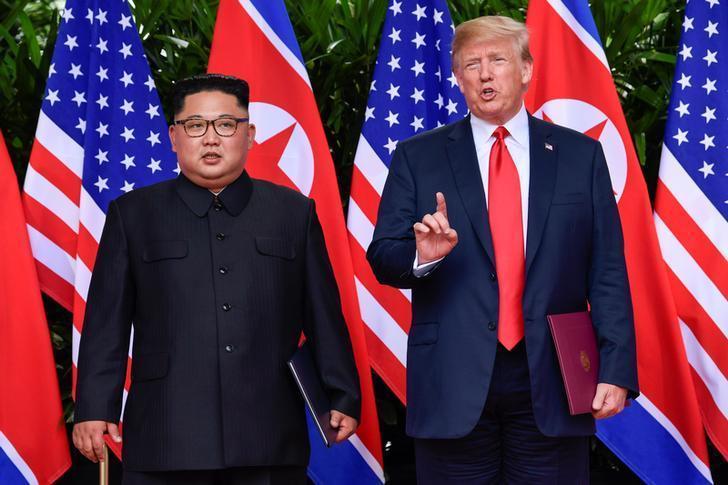 BetiSue @BetiBarrera71
🔁
The Singapore Summit's Failure on North Korean Human Rights
hrw.org
by @johnsifton
---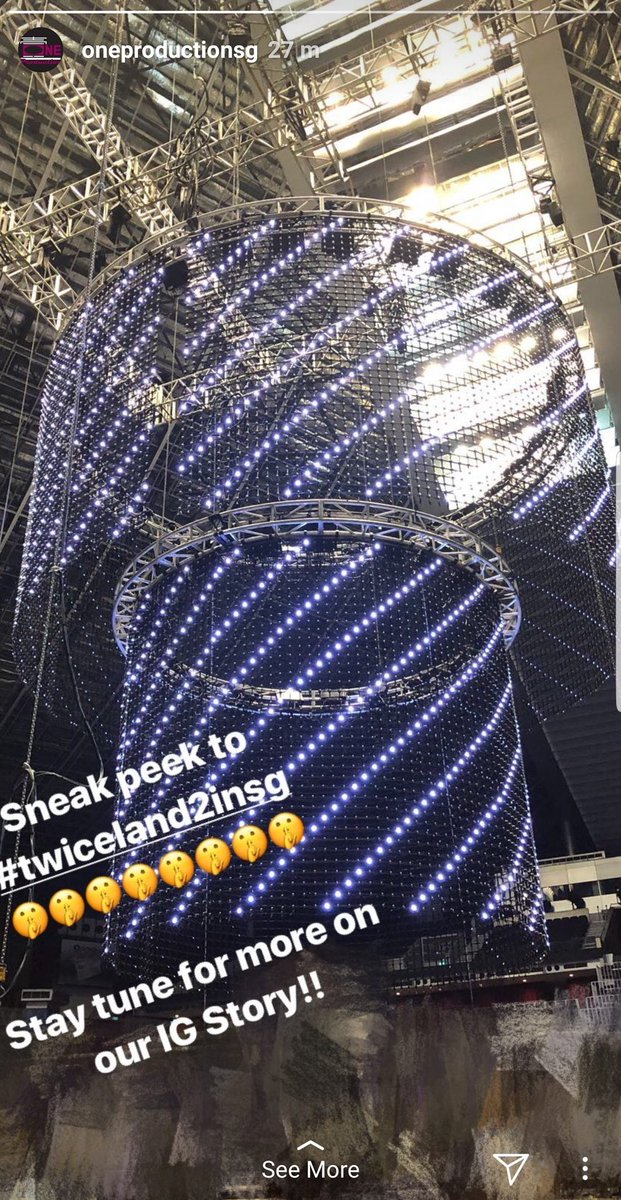 Cocococoa @ChewyCocoa
🔁
Sneak Peek of the concert venue for TWICELAND Fantasy Park in Singapore 😯
#TWICELAND2inSG
---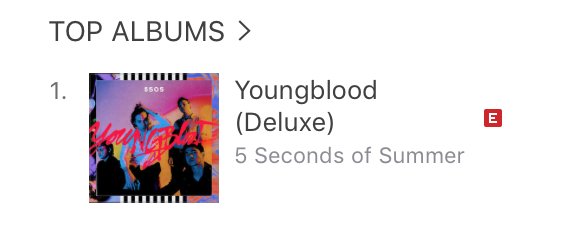 Universal Music SG @universalmusg
🔁
❤️ #Youngblood is No. 1 on Singapore @iTunes !!! @5SOS ❤️
Listen to it here!!! ➡️ lnk.to
---
Haley Clifford @CookieMonz_
🔁
#1 in Singapore 💓 Proud of you boys!! @5SOS @Michael5SOS @Luke5SOS @Calum5SOS @Ashton5SOS
---
Niall Horan @NiallOfficial
🔁
Last night was lovely in Singapore . Thank you everyone for coming out .
---
Donald J. Trump @realDonaldTrump
🔁
Heading back home from Singapore after a truly amazing visit. Great progress was made on the denuclearization of Nort
twitter.com
h Korea. Hostages are back home, will be getting the remains of our great heroes back to their families, no missiles shot, no research happening, sites closing...
---
Steve Rosenberg @BBCSteveR
🔁
The Russian press is calling the Singapore summit a "PR success" & "victory" for Kim Jong-un. One paper warns that T
twitter.com
rump's "exaggerated self-belief in his powers of negotiation" puts the US president "at risk of manipulation by his negotiating partners."
---
Kyodo News - English @kyodo_english
🔁
"The U.S. alliances with these two countries are absolutely ironclad," US State Secretary Mike Pompeo says alongside
twitter.com
his Japanese and South Korean counterparts and
---
*something witty* @nnboogie
🔁
If every person in government was that efficient Singapore would have nothing on us
---
Zubleezu @Zu13805727
🔁
Lulling the citizens of free countries to sleep.
Chamberlain, after Munich: "I believe it is peace for our time....Go home and get a nice quiet sleep."
Trump, after Singapore: "There is no longer a Nuclear Threat from North Korea...sleep well tonight!"
---
TAE Darvid FC @LaTaeHouse
🔁
1st time in Singapore has started...🇸🇬 8/6/18 (17) 😁💙
---
Stopping Libtards @BaBeSeeIn
🔁
REPORT: Jim Acosta is still in Singapore yelling at an empty balcony "Chairman Kim do you like Pumpkin pie?"
---
5SOS UPDATES! @5sosworldalerts
🔁
#YOUNGBLOOD on iTunes:
#1 Australia
#1 New Zealand
#1 Singapore
#2 Malaysia
#2 Indonesia
#2 Philippines
#3 Thailand
---
tricia schell @diplomathere
🔁
Foreign minister giving speech to Australian British Chamber of Commerce: "What a week it's been in international affairs!..And what about that summit in Singapore? I became quite mesmerized by the contrasting hairstyles of the two leaders."
---
sarah loves calum 🍒 @babyloncals
🔁
❤️ is No. 1 on Singapore !!! ❤️
Listen to it here!!! ➡️ lnk.to
---
lynne @LynneLupton
🔁
I caught this in his Singapore speech.
He has no idea when the Korean War was. I'm honestly not sure he knows the Korean War wasn't Vietnam.
---
❄ @_nrlsymr_
🔁
Wow took grab three times today and each of them had a Chinese driver who wished me Selamat Hari Raya and had conversations about the fasting month and celebrations. I really missed this racial harmony part about Singapore after being away for two years :')
---
husna ¦ 8 years with ifnt 💛 @sungyeora
🔁
pls rt)) singapore g/o for 's fanart insta + sunggyu badges 🌟
order period: ~6/20
goo.gl
---
Trump n beaches @btbloyalty
🔁
Crushed it.
5.9 million.
Honored to be part of the team in Singapore.
---
Polisi @jspolisi
🔁
& have signed a Bilateral Air Service Agreement to enable designated airlines of 2 countries to operate international commercial passenger &cargo flights.The signing was witnessed by Rt.Hon. PM & D/PM of ,Rt. Hon. Tharman Shanmugaratnam
---
Trumpito🤾 @thabulldog34
🔁
Even when they showed the crowds lined up to see Kim Jong Un pass by -- very helpful for North Korean propaganda -- they also showed luxury brands and neon signs. They showed how much nicer and richer Singapore is than North Korea. (ends)
---
vicky thomas @vkthomas123
🔁
What happened in Singapore was historic. Like Nixon going to China. Yes, we can't know the future. But, when the US pushes or nudges, the world becomes a better place. Stocks didn't react right away, but they will. Singapore will be good for Investor's.
---
Ben Norton @BenjaminNorton
🔁
A telling anecdote from the Singapore Summit that reveals much about the arrogance of the US media, especially towards South Korea. The contrast between the vaunted White House press corps and the international media was startling.
---
AlienWithBTC - #TraXionICO @AlienBTC
🔁
Zichain expands our network and the latest addition is Huobi, a leading global digital asset exchange stock!
While at Singapore for the World Blockchain Summit 2018 Zichain's Andrey Kurkin had a great conversation with Jack Chia Yew Seng, Huobi business development director.
---
Bismine @bbyun486_
🔁
BLACKPINK's teaser clip (DDU-DU DDU-DU) is currently trending in these countries! 🔥
#22 in Indonesia
#10 in Thailand
#49 in Singapore
Is it trending in your country? take a screenshot & reply under this tweet!

---
Stanley Thuo @RealStanThuo
🔁
Newly released video from North Korean state media shows US President Trump returning a salute to a North Korean general during the summit in Singapore
---
PJ Yogi @PJAnyhoos
🔁
@GrumpyGoth Never out of Canada and Singapore, The travel tires you out
---
s @sonokocentral
🔁
The Russian press is calling the Singapore summit a "PR success" & "victory" for Kim Jong-un. One paper warns that Trump's "exaggerated self-belief in his powers of negotiation" puts the US president "at risk of manipulation by his negotiating partners."
---
Trumpito🤾 @thabulldog34
🔁
I am fascinated by this documentary because the North Korean propagandists showed so much of the impressive city of Singapore -- the skyline, number of planes at the airport and containers at the port, the luxurious settings, the electricity. All unimaginable in North Korea.
---
HARRY IS ARGENTINO🇦🇷 @mitchbolude
🔁
Last night was lovely in Singapore . Thank you everyone for coming out .
---
Kenneth R Salera Jr @salera_r
🔁
NY AG suing Trump foundation? A political action to drive down Trump favorable numbers after good employment numbers
twitter.com
& Singapore summit.
---
NBR @NBRnews
🔁
Following Singapore Summit, Koreas hold first high-level military dialogue since 2007
m.nbr.org
---
Iowan Politics @iowanpolitics
🔁
Never thought I'd use Trump and diplomacy in the same sentence, but give him his due on this one via
dmreg.co
---
Alex Tabarrok @ATabarrok
🔁
North Korea's propaganda video about the summit contains quite a few shots of Singapore--if I were North Korean I mig
twitter.com
ht be 🤔 now.
---
News Dingo @NewsDingo
🔁
Andy Borowitz jokes that one outcome of the U.S.-North Korean nuclear talks, in Singapore, was that Donald Trump offe
twitter.com
red to let Kim Jong Un have Mike Pence work as his manservant.
---
Bloodhound @mimiinftworth
🔁
Singapore Summit Success via @ricochet
ricochet.com
---
TeriKH @GodmotherOfTur1
🔁
This is insane. Reporters in Singapore thought they were being subjected to a North Korean propaganda film. It was a Trump vanity production by the White House.
---
Andrea Pappalardo @AndreaLPappa
🔁
Trump will always have Singapore......
twitter.com
---
loading...
Fire Safety for All @firesafety4all
🔁
REVISE #Singapore FSR 7:2011 ! ENTIRELY INADEQUATE Provision 4 People With Activity Limitations In #Building #Fire #Safety ! #PwAL #Rights
---
Judy Quintana @gothmom2112
🔁
🤣😂🤣😂👍👍👍👍Comics spoof Trump's fake summit t
cnn.com
railer
---
SingaporeNewsSG @SingaporeNewsSG
🔁
COMMENT: Trump-Kim summit and the Singapore complex to impress the world
tinyurl.com
:Auto pickup by wikyou
---
LINE Global @line_global
🔁
The Trump-Kim Jong Un summit in Singapore was huge news earlier this week. Editors at took to to answer people's to
twitter.com
p questions about what it all meant. Check out a transcript of that live chat here: 
---
oldandangry @fuminginphx
🔁
After the Spectacle in Singapore, I read every tweet as a sales pitch from a sleazy snake oil salesman. I did before
twitter.com
but he made it sooooo clear thats all he is. Once the pitch is made, he could care less what comes after, just retread the selling points over and over and over a
---
Asharq Al-Awsat English @aawsat_eng
🔁
#Trump's Diplomacy of Tactical Haste on Show in #Singapore
---
Pinboard Popular @pinboard_pop
🔁
Opinion | Trump Was Outfoxed in Singapore - The New York Times
nytimes.com
---
International Champions Cup @IntChampionsCup
🔁
New dawn for @Arsenal at #ICC2018 in Singapore 🔴⚪️
twitter.com
---
David Pakman Show @davidpakmanshow
🔁
Interview: What on Earth Happened in Singapore with Trump & Kim Jong-un?
youtu.be
via @YouTube
---
Bold @BoldGlobalMedia
🔁
., California's 3rd Congressional District Representative (D-CA) will be joining this week to discuss the Singapore
twitter.com
summit!
FRIDAY// 10AM EST // FB LIVE & PERISCOPE
---
Horyou @Horyou
🔁
Plenary on Blockchain at #SIGEF2018
horyou.com
via @Horyou
#Singapore #blockchain
---
(My)oui Mina❤ @soshixtwice09
🔁
Can TWICE sing I Want You Back in Singapore? 😍
---
Prof. Steve Hanke @steve_hanke
🔁
During the Summit, Kim Jong-un became fascinated by Singapore's economic story. Since it's founding in 1965, it has
twitter.com
rocketed from third world to first world. Small, efficient govt., free trade, and capitalism on steroids = prosperity
---
Singapore New Hour @BruneiNewHour
🔁
11:00 ( #Singapore, Western #Australia, #Hong #Kong, #Philippines )
---
MR 8.57 @OLIGMAXIMUS
🔁
If every person in government was that efficient Singapore would have nothing on us
---
anjali🏳‍🌈93 @amazingjupiter
🔁
this isn't a question but i just wanted to say khoa and you inspire me lots and i love your relationship and family a
twitter.com
nd you're a very strong mum and i really love seeing that! continue going strong lots of love from singapore x
---
dania @ltflicker
🔁
@NiallOfficial give us the pictures from manila & singapore challenge
---
USA RCRessler @ronnieressler
🔁
Exactly. The Singapore statement is a document of intentions to start a negotiation process. Nothing close to laying out a set of concrete commitments like even the Nov. 2013 Joint Plan of Action with Iran, which came after months of talks. 1/
---
CM 🇺🇸 🐻 @CM_hydra_bear
🔁
North Korea has put out a 42 minute documentary about Kim Jong Un's visit to Singapore, start to finish, and it's *astounding.* Shows him in the presidential suite at the St Regis, walking by the infinity pool on top of Marina Bay Sands
---
Dajalyn @Adrienneismysis
🔁
iTunes Update — "Bed":
#2 Spain
#6 Austria
#9 Sweden
#12 Turkey
#22 Singapore
#26 Germany
#26 Norway
#28 Australia
#28 Thailand
#29 United Kingdom
#38 Canada
#41 France
#44 Italy
#47 South Africa
#52 US
#72 New Zealand
#92 United Kingdom (C)
---
eve norvel @evenorvel3
🔁
The Art of No Deal: Trump Was Outfoxed in Singapore
nyti.ms
#TrumpKimSummit #SingaporeSummit
---
☘🏴󠁧󠁢󠁳󠁣󠁴󠁿Barx🏴󠁧󠁢󠁳󠁣󠁴󠁿☘ @ITBarclay1888
🔁
My wife and myself both had to fill out IMMIGRATION FORMS prior to arrival at both Thailand and Singapore. They were
twitter.com
stamped and a portion returned to be collected on our departure. Both had nationality as Scottish. I must apologise if I worded the original tweet wrongly. ☘☘
---
AneCoelho💕 @CoelhoMarle
🔁
[PLZ RT] ขายบัตรยืน EyesOnYou สิงคโปร์ 1 ใบ โซน Pen B ไม่ได้ไปเพราะติดงานค่ะ สนใจ dm ค่ะ Selling 1 standing Pen B ticket for EyesOnYou in Singapore if interested pls dm ⁠ ⁠ ⁠ ⁠
---
Johnathon Morris @jmorriscca90
🔁
North Korean doco of Kim Jong Un's Singapore trip is extraordinary — not only for what WE are seeing, but also for what HIS PEOPLE are seeing. A modern, thriving capitalist city-state, friendly crowds & KJU smiling with his nuclear rival, President Trump.
---
Shayna @citizenyid
🔁
A newly released North Korean documentary on the Singapore summit includes footage of Trump saluting a North Korean general.
---
Sarikoc @Sarikoc4
🔁
🏝Celebrate this historical moment of at in Singapore!🌈ENJOY most Instagram-able 3D2N stay🏨🌇& limited ed tee💟
🛩Here's how:
🛩Register to WIN:
---
Glen Wood @GlenRWood
🔁
To all Americans and the rest of the world I'm honored to call a friend. He's one of the best negotiators of all time and I'm looking forward to him adding to his historic success at the Singapore Summit.
---
Ji @EPiSODE_SG
🔁
As images emerged North Korea's leader strolling around rooftop bars before the , U.S. citizens started googling where Singapore is
---
Bigrig @Bigrig47827308
🔁
Happy Birthday Mr. President! I have a feeling you're going to get a great big present today. Add that to your success in Singapore and this just might be the best birthday a man ever had
---
wasim akram @wasim78649
🔁
Eid On Friday, June 15 In:

Eid On Saturday, June 16 In:
New Zealand
Eid On Thursday, June twitter.com 14 In:
Côte d'Ivoire
---
5 Funny Females @5funnyfemales
🔁
The Singapore Summit as a film: DUMB AND DUMBER.
---
kyungsoo_yixing @Laysoo_lover
🔁
My experience for Elyxion in Singapore and some tips for the first timer who'll attend the concert! Feel free to read 🐰❤
🔗
---
Adair Maller @AdairMaller
🔁
Trump saluted a North Korean general while in Singapore? Where's the outrage? #ResistTrump
---
Moody Alex @MoodyBlx
🔁
The Singapore summit was a triumph of showbiz over substance—and Donald Trump made big concessions for no return. Our cover in Asia and America this week
---
◢ Yuka ◤ @yuppymi
🔁
is back this weekend with coverage from the 3rd edition of Ultra Singapore!
Tune in TOMORROW beginning at 5pm SGT at
---
Yongxuennn @yongxuennn
🔁
NOTICE FOR SINGAPORE 🇸🇬 AND MALAYSIA 🇲🇾 WANNABLES‼️
I WILL BE GIVING OUT 100 BAEJIN BANNERS AND 50 UNIT PHOTOCARD (baejin + ❔) ON THE CONCERT DAY ITSELF
FOR MORE INFOS, REFER TO THE PIC ATTACHED 💌
SEE U 💖
---
j abdo @Genie_7777
🔁
1 year ago June 15 I gave this book "Art of the Deal" to Minister Kim Il Guk in Pyongyang, NK. Hoping everyone reads it before the historic Singapore Summit on June 12. We've got the greatest negotiator of all time to show the world how it's done
---
Trevor Logan @TrevorLoganFDD
🔁
Also, don't plug any USB / free swag stuff into your personal devices. It pains me to think that people haven't learn
twitter.com
ed that yet, but...
---
---