#SCOTUS: 18.739k tweets talking about this in the last 24 hours

People talking about #SCOTUS: - WayneDupreeShow - ACLU - ACLU - JimmyHooverDC - MariannBenway - NickDongell - szabados31 - baddaaddy - WALLACHLEGAL - thatmags[...]

- TIPSAppellate - VBSammiLynn - pammsugg - Elpotterishere - DianeKi17336235 - BV - QueenMaday - Beveroy - dougallday - Dian5 - Beemer518 - MulengaRicardo - AndyOstroy - yoly4Trump - Sajidm343 - RichlandAlerts - pammsugg - Sweetjudii - suMarieB13 - natlawreview - ACSA_R16 - ShellyKennisto1 - MatriarchAthena - suMarieB13 - PaulaBuermele - wingnutlady - RiosJamaly - TillsonAol - KevinTuerff - a_dorn - lacsd - puxxled - Norsu2 - ellestowe17 - vsansome - chrispugh3 - magicdancer49 - GeorgeYolland - ytugrac - Elena77h - Profepps - josheppa - TraceySRogers1 - royalbluesmiles - Brown69T - Solar_Dancer - danielsixtwosix - CommitConserv - stowe_karen - enreachedu - HeatherRohde1 - Elizabe22010435 - nunez_anna - JessBSandberg - NewsSeeker7 - alejandrortiz77 - TeaTime4TheSoul - dasootas - 1776nation - ProjectChex - aurorasentinel - Lynne_Shine - Holduphalf - TerryMcCracken - MoJuJuBiz - butters0252 - Me_In_Jersey - mike_deruki - JRossmair2 - HarvardinOregon - justjessie226 - kovalev22473 - MadRetiredCop - LindaLindajade2 - brokeankle - DennisMeraz2 - Geek_John81 - SharonRoarty1 - deneenborelli - RinObito87 - APALAnational - mikloshvanEgan - Swansong_Sue - AyeOhKGDoe - BulldogChloe - AuthorLTaylor - MaryO1414 - MrEdTrain - JenniferZambar1 - NIGERAIUSA


This Tag appearing in: United States: ( Virginia Beach - ).
Popular tweets tagged with #SCOTUS: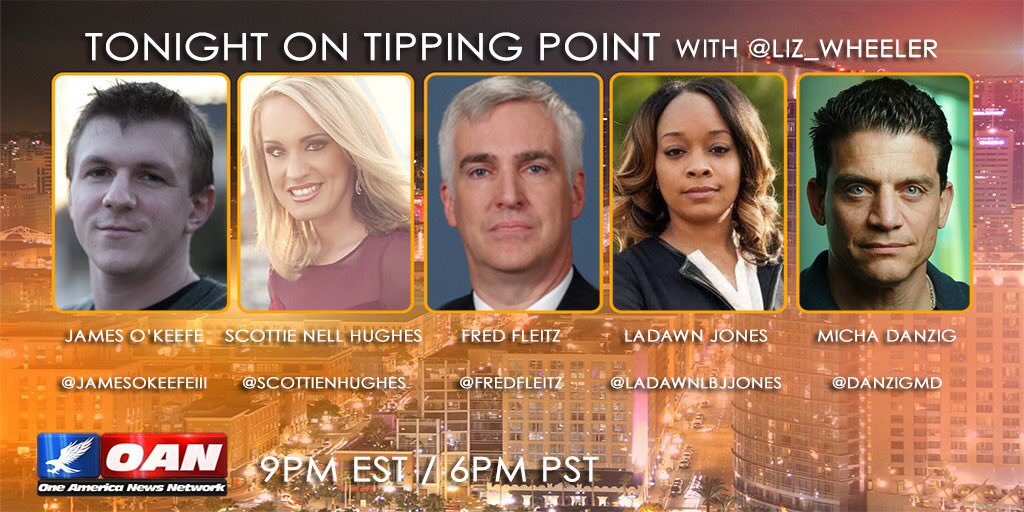 Norsu @Norsu2
🔁
Looking fwd 2 talking about #2A & #SCOTUS w/ @Liz_Wheeler on @OANN TNT
---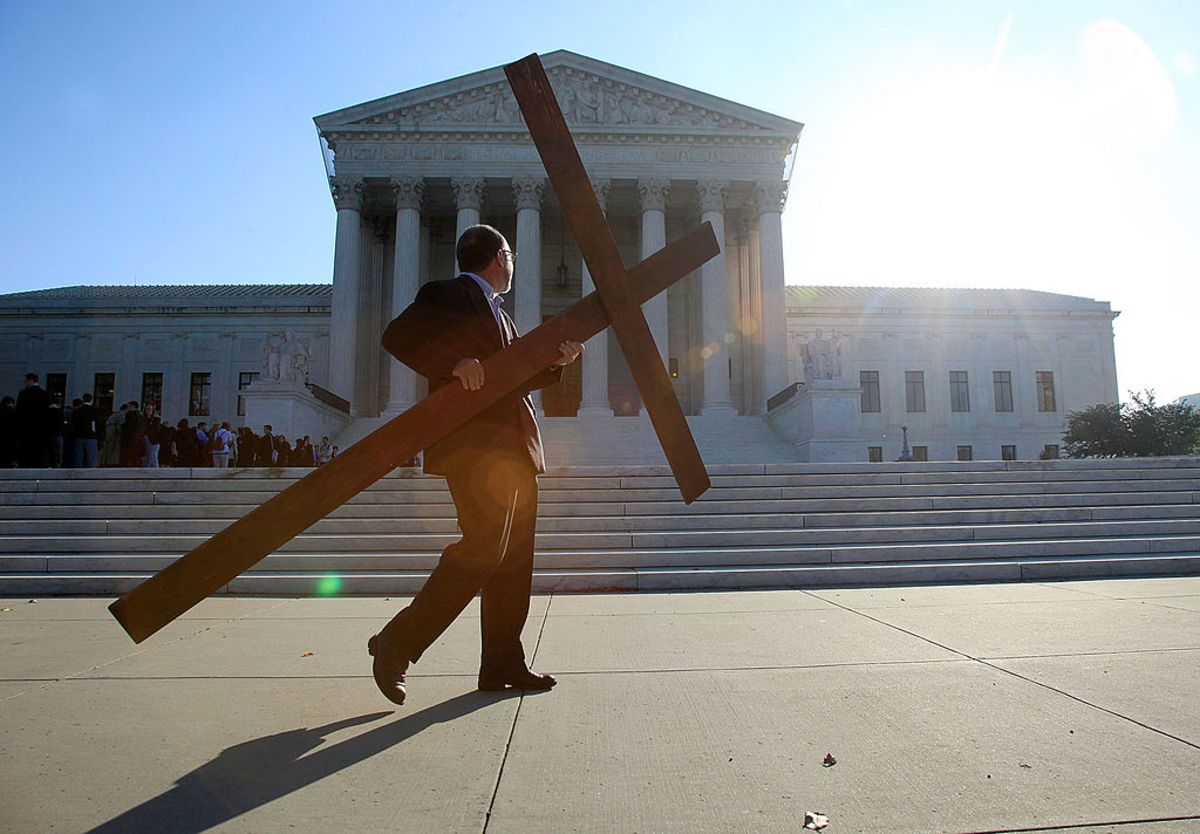 Bloomberg View @BV
🔁
"Somewhere, James Madison is shaking his head in disbelief" about the #SCOTUS ruling
bloom.bg
---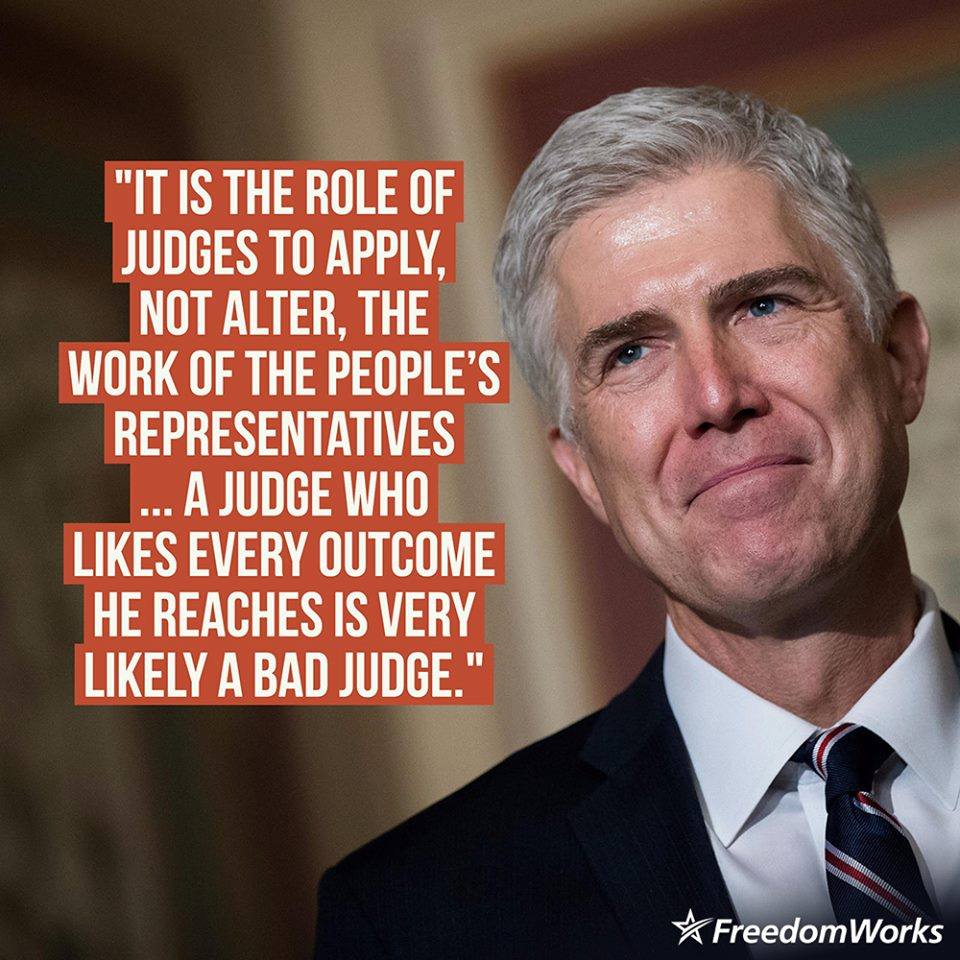 douglas day @dougallday
🔁
Retweet if you want more Justices on #SCOTUS that understand and respect the #Constitution
---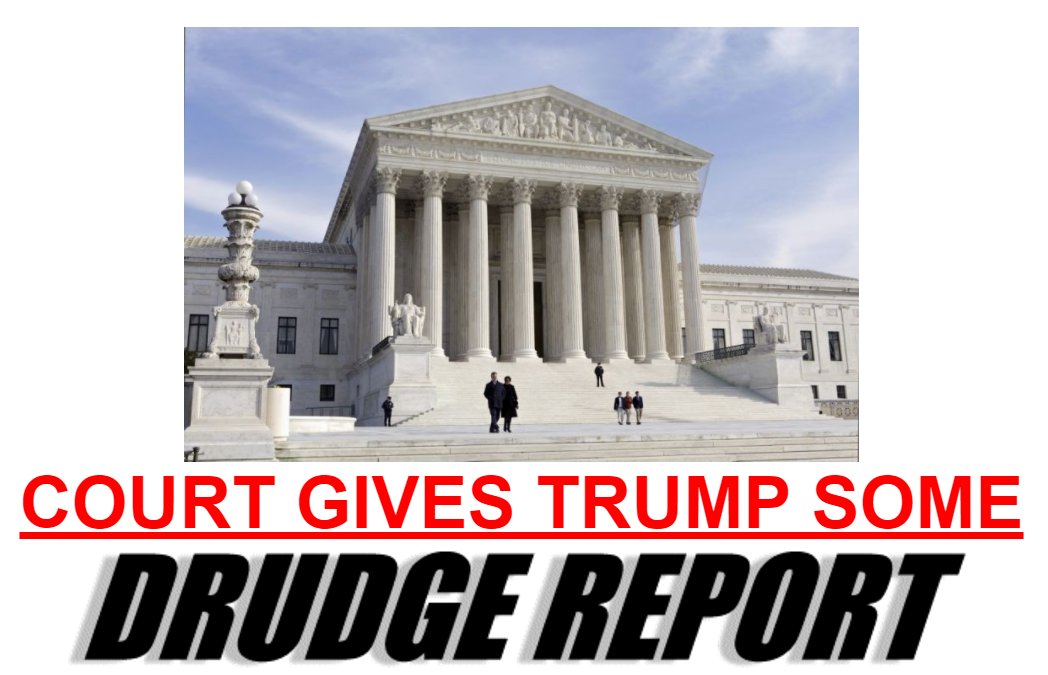 yes2Trump @yoly4Trump
🔁
SUPREME COURT REINSTATES TRUMP TRAVEL BAN
#MAGA #SCOTUS
hosted.ap.org
---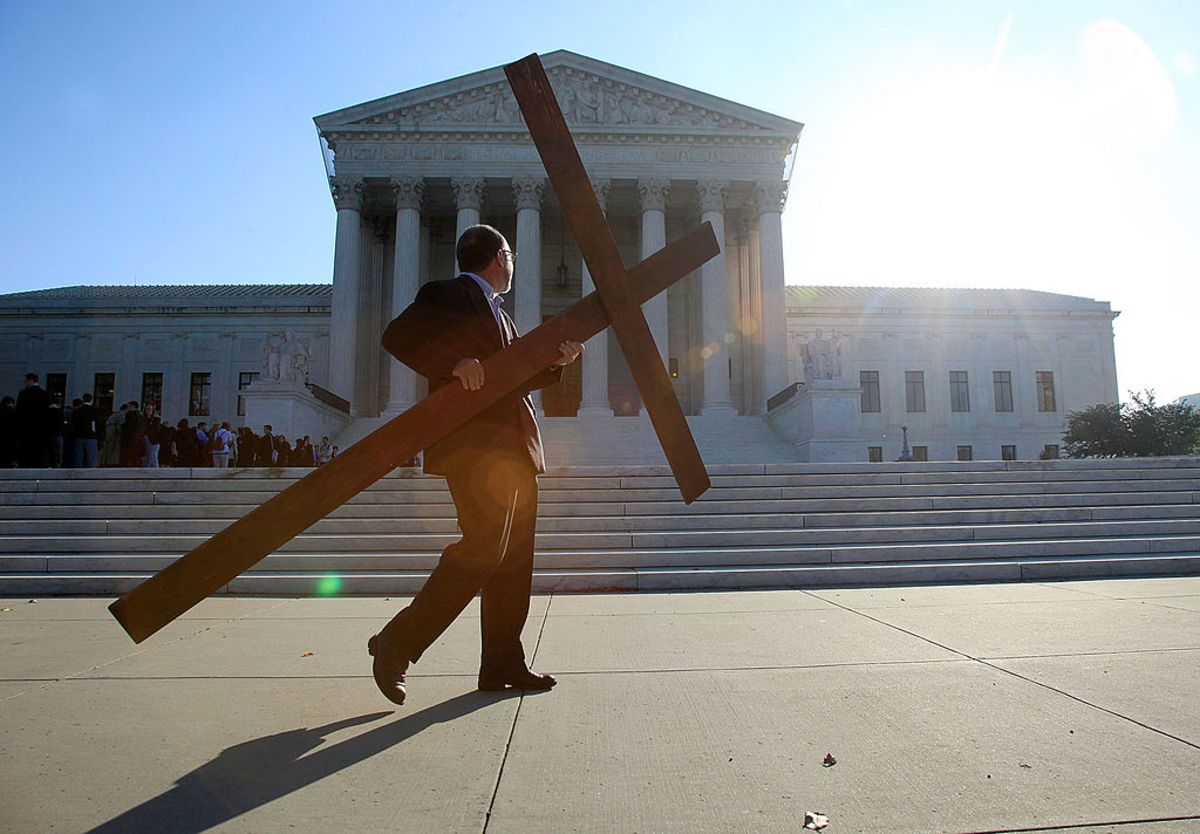 Margaret Thomas @thatmags
🔁
"Somewhere, James Madison is shaking his head in disbelief" about the #SCOTUS ruling
bloom.bg
---
🎙Wayne Dupree @WayneDupreeShow
🔁
If you are a circuit court and 90% of your rulings are overturned by the Supreme Court, there's a problem somewhere! #scotus #covfefe #trump
---
ACLU National @ACLU
🔁
BREAKING: #SCOTUS to take up Trump's Muslim ban.
We'll see him in court. #NoMuslimBanEVER
---
ACLU National @ACLU
🔁
Many people have asked us if the Muslim ban will take effect before it is heard by #SCOTUS. @WangCecillia explains 👇
twitter.com
---
Jimmy Hoover @JimmyHooverDC
🔁
Term in review: The biggest cases, sharpest dissents, & the firms that won big at :
law360.com
---
Mariann Benway @MariannBenway
🔁
WANT 2 KNOW Y ISLAM IS NOT A PEACEFUL RELIGION?💣🗡️⚔️
🇺🇸🇺🇸 HERE ARE 10 EXCELLENT REASONS 🇺🇸🇺🇸
---
Nick Dongell @NickDongell
🔁
If it's true I'm sorry to see Justice Kennedy go, just giving Trump another chance to make the conservative #SCOTUS he always wanted!
---
Tihamer Szabados @szabados31
🔁
✔RETWEET✔ if you agree that AMERICA wins with yet another victory for our esteemed President as gives 👍🏼 to !
---
loading...
davidbaker @baddaaddy
🔁
Boom! #SCOTUS
twitter.com
---
Daniel Wallach @WALLACHLEGAL
🔁
The most compelling fact to me in all this: #SCOTUS departed from the recommendation of the Solicitor General. Doesn't happen very often.
---
Sammi LC @VBSammiLynn
🔁
What and Justice have in common is that they both preside from stolen seats.
cc:
---
Pams @pammsugg
🔁
opinion on Trump's travel ban was Per Curiam because it was not an unanimous opinion & it was not a 9-0 decision by
twitter.com
the judges.
---
Lori Potter @Elpotterishere
🔁
@CNN My money's on #SCOTUS eventually ruling against #Trump. #TravelBan
---
Maddy @QueenMaday
🔁
seat was the #1 issue for Republican voters. The judicial repercussions of Gorsuch who is 49 years old will play out for decades 2/
---
Beverly @Beveroy
🔁
Approves The
BUT WHY EXEMPTIONS
For Potential Muslim Terrorists With Relatives Or Jobs⁉️
---
Ricardo Samir @MulengaRicardo
🔁
While OKs white supremacist immigration policies, we can build Sanctuary Workplaces! Join
---
loading...
Andy Ostroy @AndyOstroy
🔁
@CNN My money's on #SCOTUS eventually ruling against #Trump. #TravelBan
---
FREEDOM @Sajidm343
🔁
My first video essay for : "The Ruling Means My Kids Don't Belong." Please share.
---
Pams @pammsugg
🔁
Actually it was not a solid Trump ban win. decision is a Per Curiam opinion=issued in name of the court rather than
twitter.com
specific judges.
---
💚suMarieCovfefe💙 @suMarieB13
🔁
. examines how our right to bear arms is still vulnerable to attack by anti-gun justices.
---
National Law Review @natlawreview
🔁
#SCOTUS Partially Lifts Injunctions from Travel Ban – Implications for Foreign Nationals
owl.li
@GT_Law #Immigration
---
The Rainbow Jedi @MatriarchAthena
🔁
"We are truly equal as families now." examines NCLR's recent victory for same-sex parents.
---
PatriotPaula @PaulaBuermele
🔁
. calls out for not believing in the Second Amendment
dailysign.al
---
Mrs.RiosArmyVetwife @RiosJamaly
🔁
School choice advocates see the decision as a vehicle for funneling taxpayer money to private religious schools.
---
Kevin Tuerff @KevinTuerff
🔁
: Meet Rahmatullah. 18 mo. ago, he was from Afghanistan. Now he helps new refugees. .
twitter.com
---
Angela Dorn @a_dorn
🔁
Trump's "travel ban" is unequivocally a #MuslimBan. #SCOTUS
twitter.com
---
Sophie 🌹 @lacsd
🔁
Opinion: Media Credibility Takes Hit After SCOTUS Ruling On Travel Restrictions
trib.al
---
Nicholas Mitchell @puxxled
🔁
In Major Church-State Decision, #SCOTUS Sides with Religious Institution
democracynow.org
@DahliaLithwick on @DemocracyNow this AM.
---
y gracia @ytugrac
🔁
"' take on travel ban shows was right despite media attacks and puts doubt on " ~
---
(((Garrett Epps))) @Profepps
🔁
wins 7-2: Sotomayor & Ginsburg defended separation, citing Establishment Clause.
---
❤️TRUMP = MAGA 🇺🇸 @TraceySRogers1
🔁
Absolutely! We need to AMs to understand the R party & grow the base! Libs are history for 2018-2020 & w/ cons here
twitter.com
2 stay!
---
Royal Blue Smiles @royalbluesmiles
🔁
Happy for Trinity Lutheran, but sad that it's taking rulings to affirm someone's basic right to .
---
SherriDeanne @Solar_Dancer
🔁
sided with plaintiffs,NOT U
Ppl from 6 countries w/ family/school/work,etc connection are NOT BANNED
U=

---
Daniel 6:26 @danielsixtwosix
🔁
Big day at for , and .
adflegal.org
---
A Conservative Voice @CommitConserv
🔁
Understand Travel ban ruling & its implications.Big win?
committedconservative.com
#SCOTUS #travelban #appellatetwitter #tcot #Conservatives
---
Karen Stowe @stowe_karen
🔁
WHY WE NEED THE TRAVEL BAN:
"ISIS took over 2 passport places in Syria—They print their own passports now."
---
Heather Rohde @HeatherRohde1
🔁
Chuck Schumer' secret reaction to Supreme Court decision on !
---
Anna Núñez @nunez_anna
🔁
#SCOTUS RULING ON MEXICO SHOOTING ADDS TO TEXAS #IMMIGRATION BATTLES
#SB4 #TXLEGE
newsweek.com
---
Jessica B Sandberg @JessBSandberg
🔁
Statement from on announcement & concerns for with no ties to the US
---
Compa Alejandro @alejandrortiz77
🔁
KEY question post order: "Will colleges' acceptance letters be sufficient to prove students' ties to the United States?"
---
TeaTime4TheSoul @TeaTime4TheSoul
🔁
Today rejected the arguments of those who think Christians should be excluded from partnership w/government.
---
Tasneem Dasoo @dasootas
🔁
Looking for messages & actions to respond to ruling on Muslim & refugee bans? Here's what you can do right now.
---
Max DeCheco @ProjectChex
🔁
Happy Birthday to one of the great defenders of our Constitution, Supreme Court Justice Clarence Thomas!!
---
Rosey P @Holduphalf
🔁
. files FOIA request on implementation after today's decision:
amnestyusa.org
---
Rogue Rover Run @TerryMcCracken
🔁
#SCOTUS Lifts Hold On #Trump's Irrational #TravelBan. #NoBanNoWall #Resist #Resistance #DonaldTrump
theimpacttap.com
---
Pete_In_Jersey @Me_In_Jersey
🔁
Justice Gorsuch wrote seven separate (non-majority) opinions in his first 2+ months on . Same total as Kagan—in her first two Terms.
---
Mike Deruki @mike_deruki
🔁
Sorry folks, for at least 90 days you can't come into our great country thanks to . meant it when he said . 🇺🇸🇺🇸
---
John Rossmair @JRossmair2
🔁
Dims have a it was UnAmerican when R suggested & pushed for it. will uphold plan, the 1 we need
twitter.com
---
Brian Nielson @HarvardinOregon
🔁
I always get so excited when we wait to hear what our monarchs have decided for our lives. #SCOTUS
---
Covfefe Linda @LindaLindajade2
🔁
"No American should be forced to choose between their faith and obeying the law!"
~

Thank God for POTUS & Judge Gorsuch

---
Tona @brokeankle
🔁
's decision to largely lift injunctions on the is a step backwards for our national security.
---
Merazzer @DennisMeraz2
🔁
@realDonaldTrump Speaking of fake news bra:
google.com
#SCOTUS #TickTock
---
Sharon Roarty @SharonRoarty1
🔁
Clarence Thomas: 'Improbable' that 2nd Amendment Only Protects Carrying a Gun in Your Home
trib.al
#SCOTUS #2ndAmendment
---
miklosh van Egan @mikloshvanEgan
🔁
Good Point:setup2fail scenario:
is personal faith.
is
' choice to interfere, make them enemy of both😎
twitter.com
---
Keith Joseph @AyeOhKGDoe
🔁
#LorettaLynch
#obamafisascandal
#HillaryClinton
#FeelTheBern
#SCOTUS
#MAGA
tired of #winning you ask...
hell no.
---
Chloe the Bulldog @BulldogChloe
🔁
And why we'll vote for Trump in 2020 no matter what crazy stuff he might do in the meantime. 😀 #SCOTUS
twitter.com
---
LAURA TAYLOR @AuthorLTaylor
🔁
The latest Certiorari Review!
paper.li
Thanks to @russell_nm @JayGolfUSA @RNDavis414 #scotus #travelban
---
Mary Overstreet @MaryO1414
🔁
So now you know how tragic refusing to confirm was 4 . Today we got the first kick in the balls. More 2 come!
---
---