Russian: 195.945k tweets talking about this in the last 24 hours

People talking about Russian: - tedlieu - funder - funder - jean5boyle - faithynicolette - VCOON53 - Melbatoastedoat - DeeRob25922881 - JEResist - jabbasbean[...]

- ComradeTheBear - ChaturbateBoost - Alexand13433625 - fxnkls - darienne69 - CathyFaircloug2 - Rmpagoe1 - david_fuj - MMadmax1 - free2hike - caitmorrell - basicwhiteM0m - MilosTviteras - jrooney49 - Sirjdog21 - zima5577 - SellHomesAV - TrumplicanPA - Duttpatel - Israel_Finn - Kalimbri_ - djxtothaz - nishantugal - BulotMarie - Richard71021923 - DiasporaEL - MikeAlaStevens - bohemiantrading - HelenWKWright - Swampstompper - Vi44 - lufiknew - Dee33305261 - MsMandiJo - mikalelizabethh - luisyahdiel3 - mangrovegirl - argosyblast - CarmitaVictoria - Theo1001 - poupko - shalimarguru - wanderingquille - cindydaytrip - djxtothaz - tobeycakes - silvanamiller24 - fillonafrique - dennettl - jm7358 - sandy1177 - alexistbishop - jowilson_ - ladyghostrider - o_O_TANK_O_o - suepafan - jaybinns - KurdCiwan - birdsaplenty - St3veD - StoopidOkie - Warchildsghost - mowapello604 - Larsbanankanada - spooner_lindsay - lambertglowbug2 - MallNinjaActual - t__flood - colleenpierrerd - GuantanamoC - ltlbowtie - Moi714 - toniriza3 - rizza_mohammad - lynn_weiser - HenslerKate - SueGrisenti - mom_grateful - W_S__ - itstomcarlon - chelseabella44 - shiner_l - EnelradSedir - DaleRutz - excantiaris - geetars77 - ARCTICJESSICA - Iseerealtrump - Thqbxlvnf_63 - whart31


This Tag appearing in: United States: ( Portland - ).
Popular tweets tagged with Russian: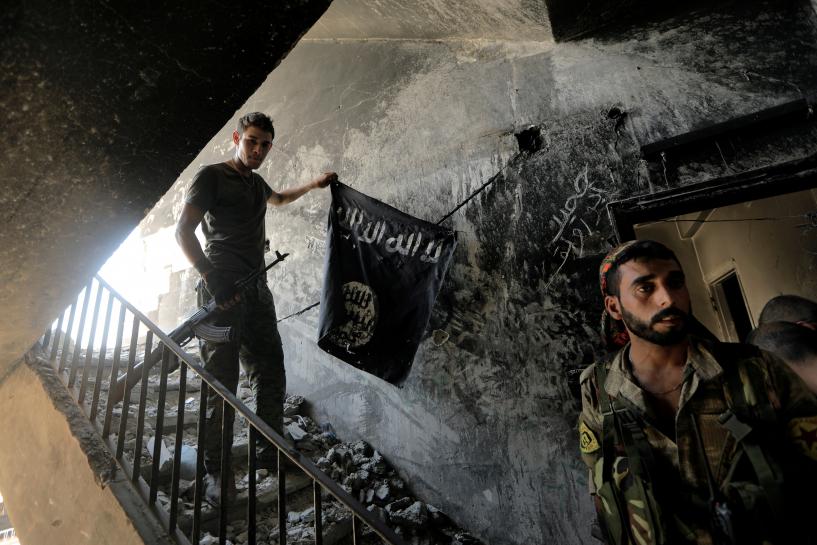 LShiner @shiner_l
🔁
Russian military: mission accomplished, Islamic State defeated in Syria
reut.rs
---
loading...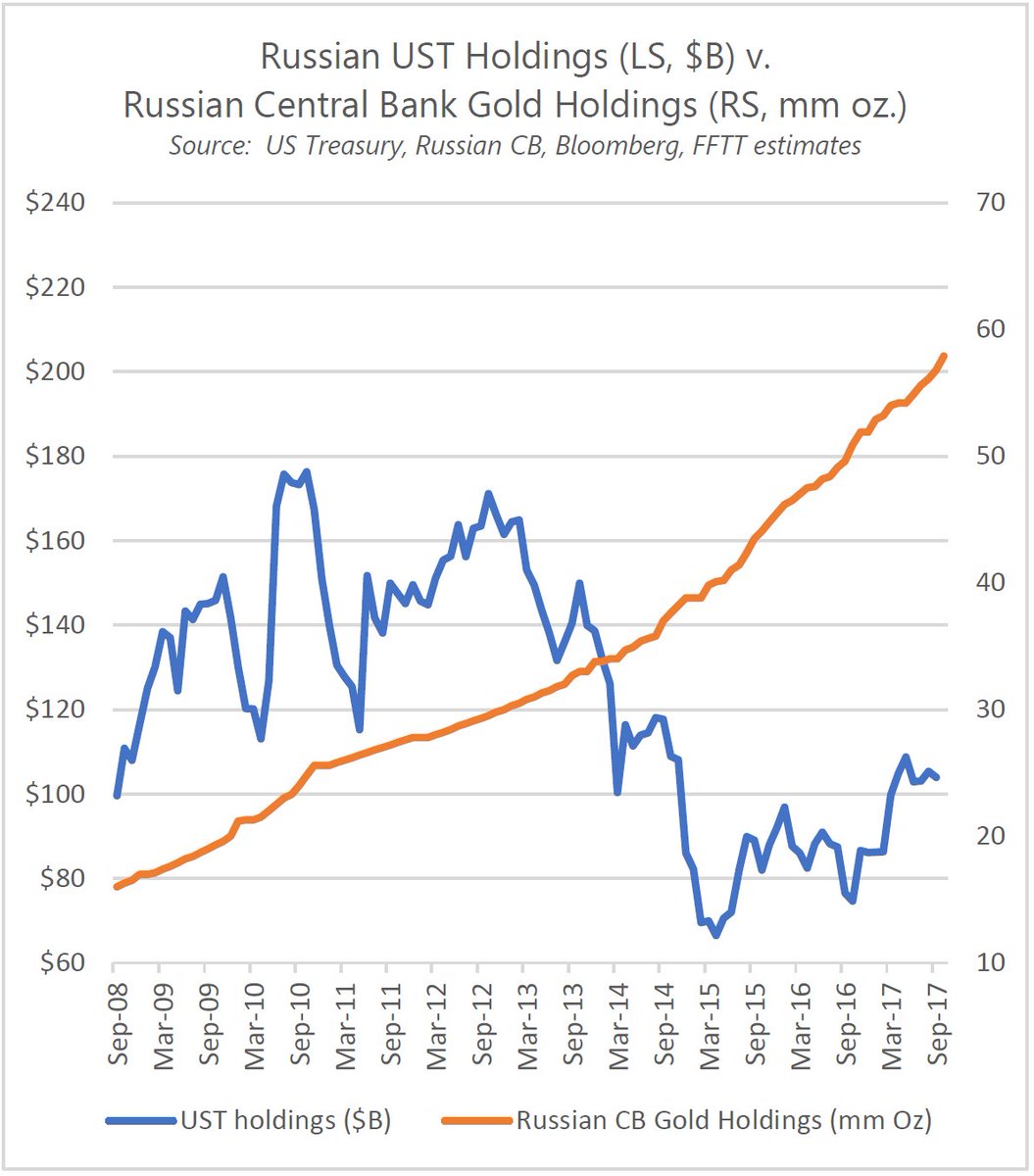 swamp stompper @Swampstompper
🔁
Another BTC-like chart: Russian CB gold buying (graphed here v. Russian UST buying)
---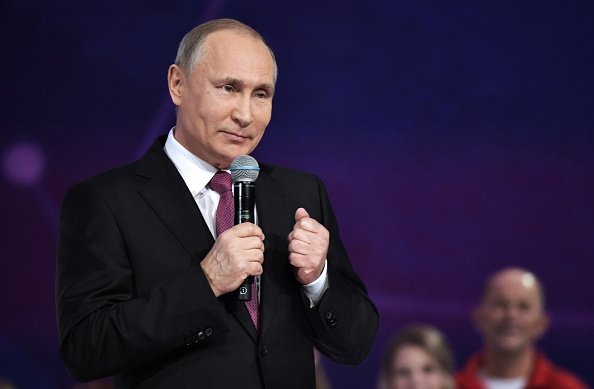 iza mohammad @rizza_mohammad
🔁
Vladimir Putin declares his intention to seek re-election as Russian president
bloom.bg
---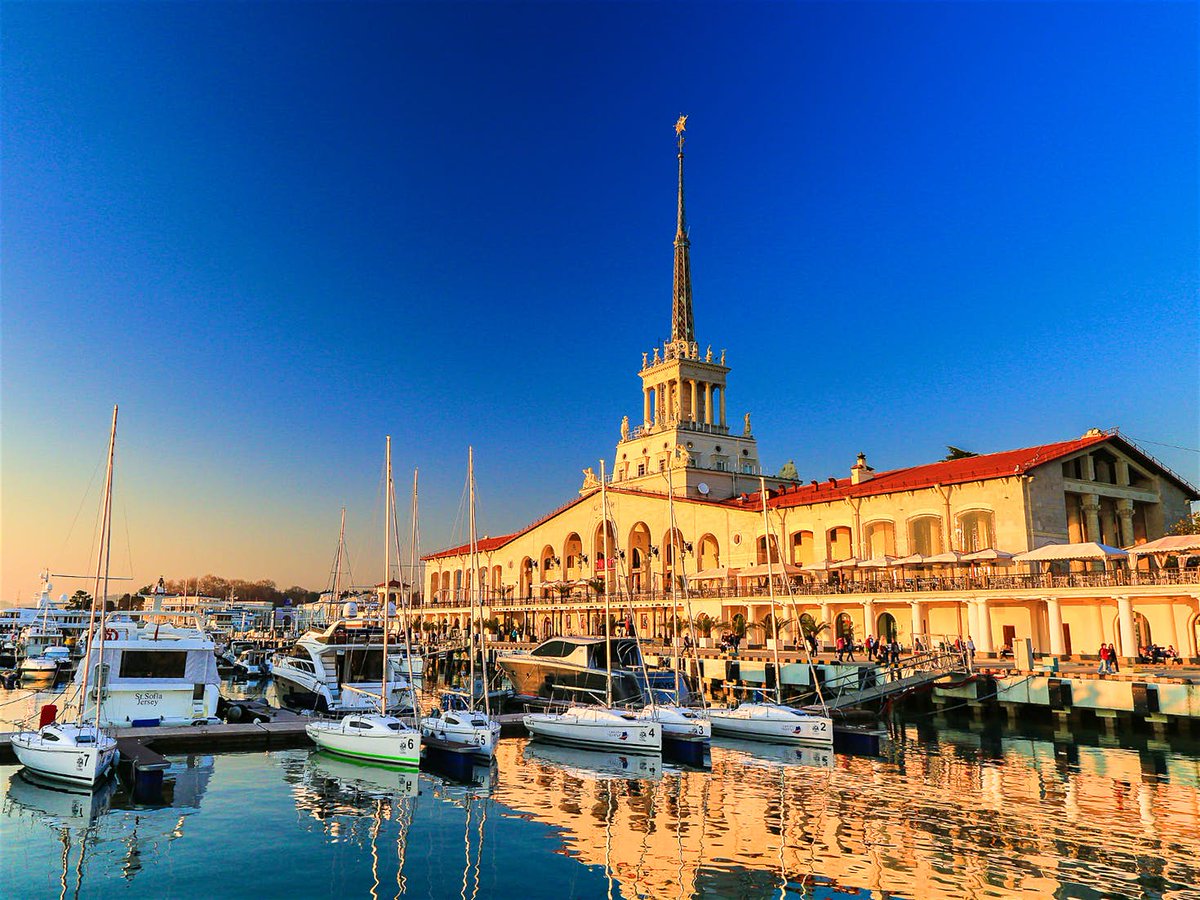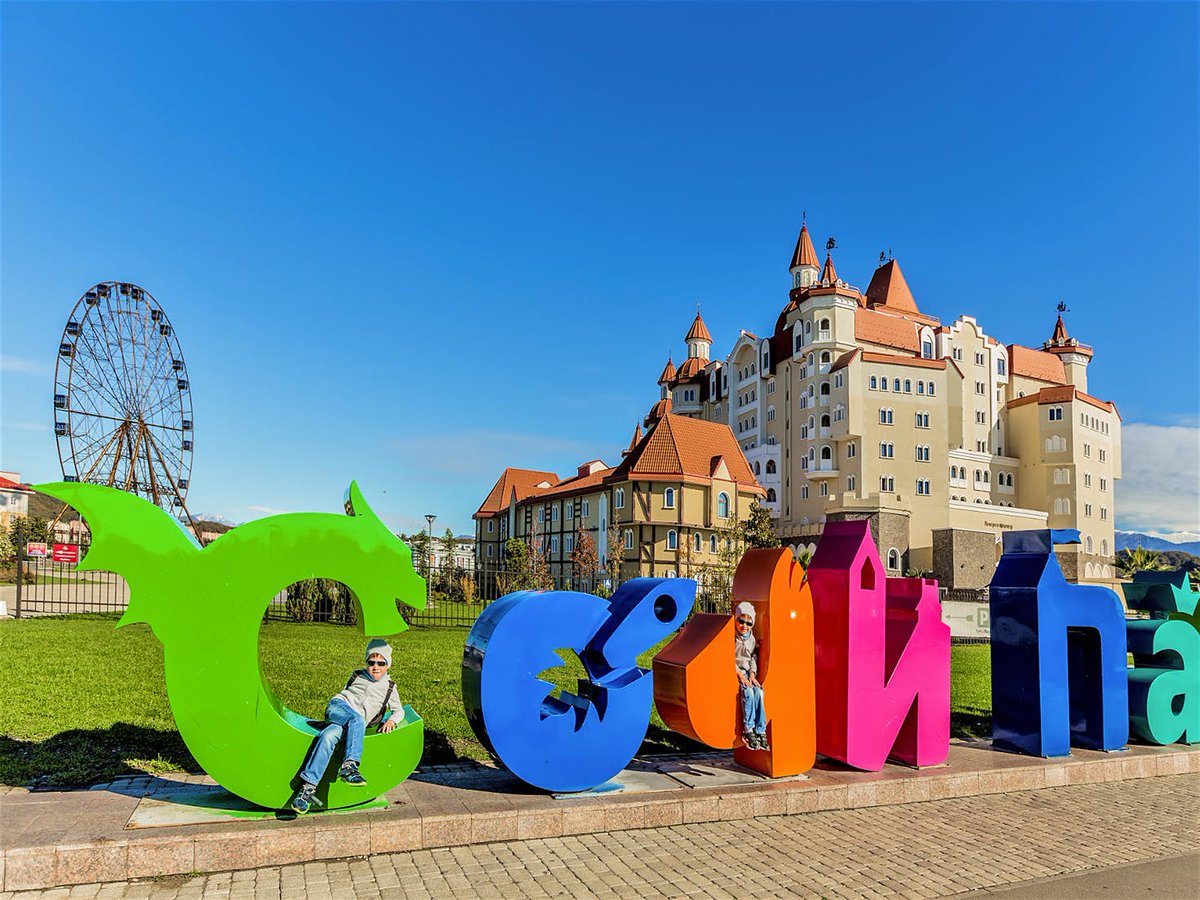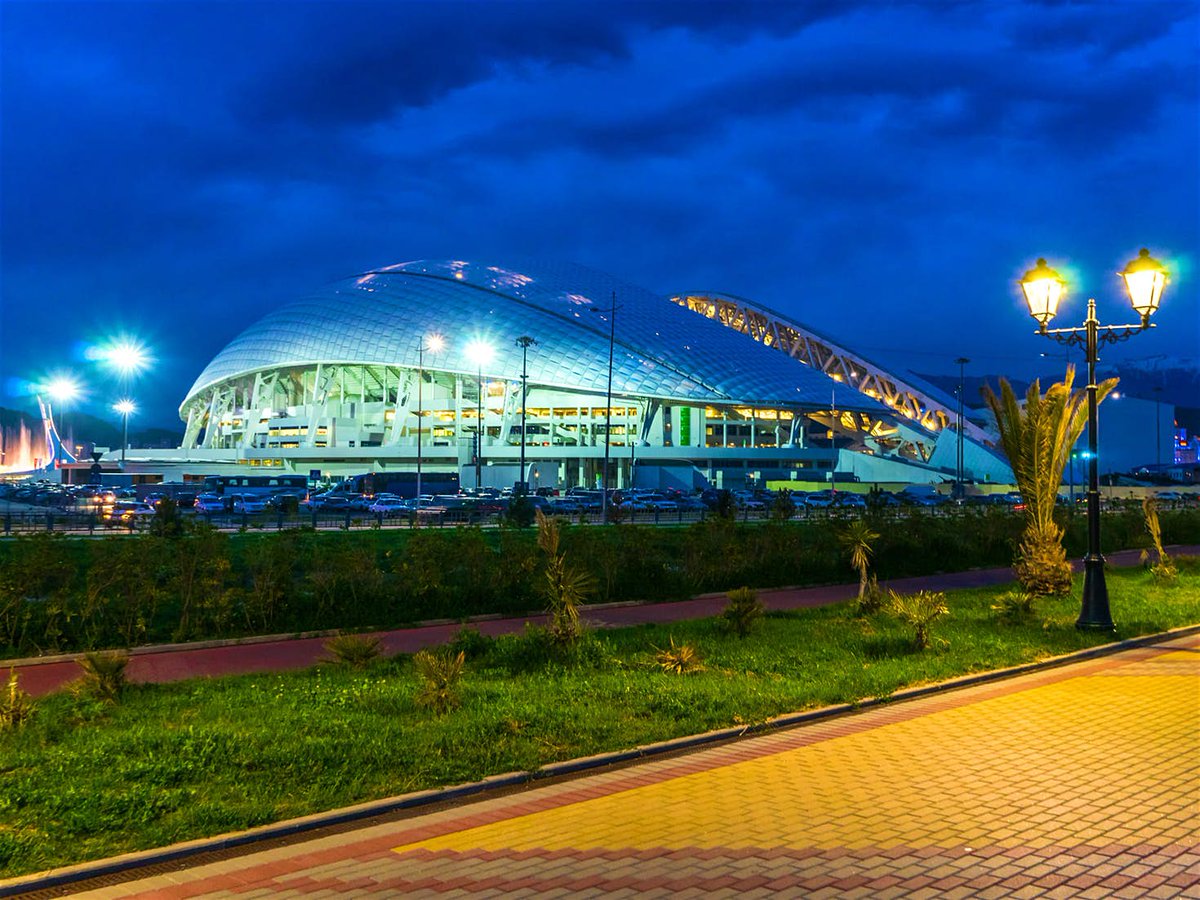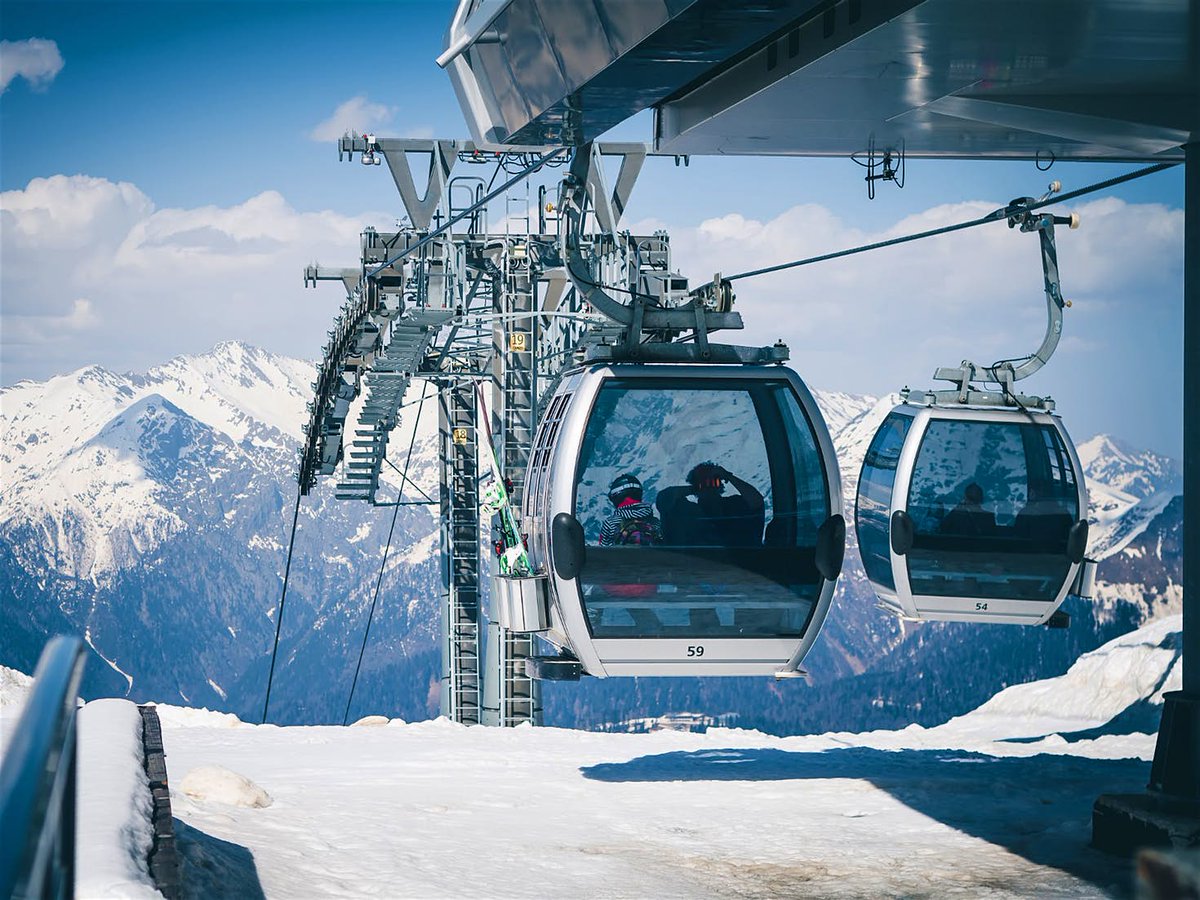 Tom Carlon 🌎 @itstomcarlon
🔁
Russia's Black Sea playground: exploring Sochi
lptravel.to
by @mara_vorhees
---
Ted Lieu @tedlieu
🔁
Soliciting anything of value from a foreign national for campaign purposes violates the Federal Election Campaign Act
twitter.com
. Also, very clear Trump Jr. & lied to the American people in July when they issued a statement saying meeting was about "the adoption of Russian children."
---
Scott Dworkin @funder
🔁
BREAKING: Mike Pence is preparing to be called for an interview with Robert Mueller
Keep in mind Pence was chosen b twitter.com y Manafort to be VP. They've known each other for years. Also, Pence has his own Russian ties & had multiple Putin-linked meetings after inauguration.
---
Scott Dworkin @funder
🔁
.-You dirty rotten f•cking traitor. You & your campaign conspired with Russia against the United States of America in
twitter.com
order to lift Russian sanctions. Absolutely pathetic & outrageous. You are a pathological liar. You should resign yesterday. SHAME!
---
Brenda Collins @jean5boyle
🔁
girl 18 fuck nude russian art
twitter.com
---
Fai†h Ⓥazquez @faithynicolette
🔁
*Actual conversation I just overheard in my class*
"I have a friend who's coming into town. He's Russian."
"Oh dude well tell him to go Phi Delt."
"No, like he's from Russia."
---
Valerie Coon @VCOON53
🔁
.-You dirty rotten f•cking traitor. You & your campaign conspired with Russia against the United States of America in order to lift Russian sanctions. Absolutely pathetic & outrageous. You are a pathological liar. You should resign yesterday. SHAME!
---
MelbaToasted @Melbatoastedoat
🔁
Flynn Said Russian Sanctions Would be 'Ripped Up,' Whistle-Blower Says
nyti.ms
---
Dee Rob @DeeRob25922881
🔁
When Russian bots try to to Twitter. 😂😂?
twitter.com
?😂
---
Jackie Earle @JEResist
🔁
LOL😂
Prince; "they mentioned a guy I should meet" , "a Kirill Dmitriev from Russia who ran some sort of hedge fund"
Some sort of hedge fund??? Only the Russian Direct Investment Fund, the largest Ru Govt owned $10Billion fund, LMFAO😂😂
---
Jean Mononen @jabbasbean
🔁
l don't often say this but ffs you are so out of touch with this, it's not the Brits it's the shower in Govt. control
twitter.com
led by far right fascists driving Brexit UK over the cliff. You talk the talk of Russian bots.
---
Shinobi Boaby @ComradeTheBear
🔁
2 hours left in this sweat ridden filth box kitchen and then its time to get sweatier and fling tennents doon me at R
twitter.com
ed Fang, Russian Circles and Mastodon. Praise be to riff Jesus.
---
Cathy Fairclough @CathyFaircloug2
🔁
14/ How does Russia fit into the Flynn/McFarlane plot? Well, the U.S. needs Russian help to build reactors—and Russia needs sanctions gone to do it (and agree to). So McFarlane—a Russian pipeline advocate since 2000—had this reason too to oppose sanctions.
---
Rampagoe @Rmpagoe1
🔁
Today our CEO Valerija Praid spoke from a Crypto Papa's scene for a blockchain russian community. She presented the CryoGen ICO and her thoughts about blockchain and technologies.
---
David Edwards @david_fuj
🔁
FBI warned that the KGB was recruiting him, but Dana Rohrabacher met with Manafort and Russian agents and voted against Russia sanctions. Learn more about Putin's favorite Congressman: Watch "From Russia With Love" and help replace .
---
Roubles R Us @MMadmax1
🔁
@GazzaBuzzman I'm 99% confident it is a Russian troll you're arguing with here. Block em.
---
HappyHiker @free2hike
🔁
In light of Poland's own racist nationalist movement, this Russian collusion should be a wake-up call to any remainin
twitter.com
g doubters in the US of and broader in our politics$elections.
---
Милош @MilosTviteras
🔁
After Mr. Thaci's recent visit to Ottawa and his anti-Russian comments to Canadian media we would like to take this opportunity to remind everyone that
---
ProMAGAman @jrooney49
🔁
Strzok BUSTED: The FBI agent tasked with investigating Hillary's abuse of her personal email server and then tasked with finding dirt on Donald Trump in his "Russian collusion", was himself a member of the "resistance"
---
Sirjdog21 @Sirjdog21
🔁
I am sorry... if you believe the stupid Russian hack the US elections bs you belong in a psych-ward...
The closest t twitter.com hing to evidence of it is that some account from Russia (not even known if tied to government) purchased 100k worth of ads that were Pro-BLM XD
---
Zima ❄️ @zima5577
🔁
Russia will hate this
rferl.org
---
West Coast Elite @SellHomesAV
🔁
Flynn tweeted to his Russian contact FROM THE ROSTRUM DURING THE INAUGURATION that they were about to get rich
---
Trumplican Covfefe @TrumplicanPA
🔁
A must watch is Jim Jordan questioning Director Wray today about the fake Russian dossier and it's connection to FISA
twitter.com
court warrants.
---
Israel Finn @Israel_Finn
🔁
American college students. Russian countryside. A tour guide addicted to supernatural energy.
---
AmurTiger @Kalimbri_
🔁
Bulletin of Russian Defence Ministry on ceasefire observation in the Syrian Arab Republic (December 4, 2017)
---
X TO THA Z @djxtothaz
🔁
This week, we update our Uber story from earlier this year to answer a lot of new questions raised.
gimletmedia.com
---
Nishant Ugal @nishantugal
🔁
US shale drillers are enjoying the ride as extended Saudi and Russian output cuts support oil prices. Check out Upstream's latest cartoon.
---
Marie Bulot @BulotMarie
🔁
This is the same Party that let Ted Kennedy to let a woman drown, walk away & run for senate. The gerrymandering GOP follows ZERO
Rules
Laws
Ethics
Decency
Norms
They used Russian PsyOps, 1000's of paid trolls, 100's of spies & hacked voter databases to steal the Presidency
---
Richard Pearce @Richard71021923
🔁
@nuzombie4 @CollinRugg @realDonaldTrump Your English sounds Russian
---
EL AN @DiasporaEL
🔁
Pentagon statements that Daesh still exists in Syria artificial pretext: Russian Defense Ministry
twitter.com
---
Mike Stevens @MikeAlaStevens
🔁
"whether it's Jerusalem or North Korea — it's about, how do we protect the U.S. citizens in the area?" Easy. Impeach
twitter.com
the @GOP/Russian imposter.
---
Bohemian Trading @bohemiantrading
🔁
Soviet children's book "The honest boy". Korean tale. Vintage russian
seethis.co
---
Helen Wright @HelenWKWright
🔁
Officials talk fake news. Honestly.
eng.lsm.lv
---
@vi44 @Vi44
🔁
Latest on Donald Trump Jr., Mike Flynn and the Russian investigation with and
---
Russian Old Things @lufiknew
🔁
Soviet Snegurochka. Snow Maiden. Russian vintage toy. USSR New Year. Soviet Christmas decorations.
twitter.com
---
Dee @Dee33305261
🔁
How dare the FBI Director man testifying is smiling &laughing about the guy that took the made up Russian dossier about Trump 2illegally spies on Americans&Trump Im disgusted by him Put him jail Don't care for FBI anymore
---
Mandi J Smith @MsMandiJo
🔁
Russian oligarch Oleg Deripaska, whose business dealings have come under scrutiny by congressional investigators, has dropped a libel suit against the Associated Press.
---
loading...
The best Asperger's kid ever, believe me 🏁 @luisyahdiel3
🔁
Trump has been a de facto member of Russian Organized Crime since the late 90s when his Atlantic City empire collapsed and they bailed him out. He's been in their pocket ever since. And now Mueller is putting it all together.
---
Sharon Wood @mangrovegirl
🔁
Russian oligarch Deripaska drops libel suit against Associated Press via
politi.co
---
Argosy Blast @argosyblast
🔁
URGENT: Russian armed forces complete the task of destroying in - Gen. Staff
sptnkne.ws
---
MitaPrel @CarmitaVictoria
🔁
It's bottle prep time! Our 2nd Anniversary Party // Grave Concerns Bottle Release is this Tuesday. Remember, only 100x 22oz bottles of our 2017 Russian Imperial Stout will be available. If the popularity of 12 Gates of Christmas // 12 Day Beer Release Ch…
---
Theo1001 @Theo1001
🔁
Eleven minutes into Trump's inaugural address, Flynn was texting that they would end the Russian sanctions soon
At the same time, Trump was saying: "I will never, ever, let you down"
The crowd cheered, unaware he was talking to Putin
---
reuben poupko @poupko
🔁
Russian military declares its goal to defeat IS in Syria 'accomplished'
economictimes.indiatimes.com
via @economictimes
---
george gibson @shalimarguru
🔁
All #IS groups in #Syria defeated - Russian Army Chief
aml.ink
#Russia
---
Maggie Maxwell @wanderingquille
🔁
Dethroned princess learns dark magic to retake power; abused wife plots to murder her husband, the heir; and a slave's attempt to rescue a friend ignites revolution in 19th c. Russian gunpowder fantasy.
---
CindyDayTrip @cindydaytrip
🔁
. 12 days of Xmas
an indictment under Trump's Tree
2 warrants served
3 kids in prison
4 Russian Hookers
5 Golden Showers
6 Lawyers Lying
7 swamps a draining
8 Despots calling
9 more indictments
10 tweets this morning
11 warrants issued
12 Counts and counting
---
X TO THA Z @djxtothaz
🔁
Hey - there's a bunch of stuff in the update on our Uber story today about Uber's recently disclosed hack that i don't think is being reported anywhere else. Check it out.
---
Tobey deChristopher @tobeycakes
🔁
Donald Trump Jr. asked Russian lawyer for info on Clinton Foundation - NBC News
More tripe..
---
Silvana Miller @silvanamiller24
🔁
In seven-hour interview w/House Intel Cmte yesterday, Don Jr. refused to answer Qs about a call he and Trump held w/their lawyers after news broke that he had arranged 2016 Trump Tower meeting w/Russian lawyer.
---
France Afrique @fillonafrique
🔁
Big soviet wooden abacus in excellent condition. USSR vintage calculator. Home decor. Russia
seethis.co
---
Lydia Dennett @dennettl
Excellent piece by on . It should be enforced more aggressively, but requiring
🔁
//twitter.com/i/web/status/938812095004540928" target="_blank">twitter.com 't fix America's foreign influence problem and has already done more harm than good.
---
jackie moore @jm7358
🔁
Cong. Jim Jordan: Did Peter Strok take the fake Russian Dossier, pd for by the DNC & Hillary campaign, to the FISA court in order to get access to spy on the Trump campaign?
---
sandeep pradhan @sandy1177
🔁
22 Russian athletes appeal to CAS over doping bans from 2014 Winter Olympics
asiannewsservice.in
---
dianna ware @ladyghostrider
🔁
Catherine II refused to help the UK. She refused to send 50,000 Russian soldiers-veterans of the victors in the Russian-Turkish war to suppress the wars for US independence. FOR LOVERS ALTERNATIVE HISTORY.
---
Saul @o_O_TANK_O_o
FBI Agent Peter Strzok took the HRC/DNC produced Russian Dossier to the FISA COU
🔁
//twitter.com/i/web/status/938812074477740032" target="_blank">twitter.com NING A SURVEILLANCE WARRANT on the Trump campaign!!!! Where is CNN, MSNBC, WAPO & the NYT??? This is a HUUGE STORY!!!! Bigger than Watergate!!!!
---
PerSISTER @suepafan
🔁
As Trump delivered his inaugural address, Michael Flynn texted a former business associate that Russian-built nuclear power plants in the Middle East were "good to go" and that U.S. sanctions against Russia would immediately be "ripped up" by Trump.
---
Kurdish flag @KurdCiwan
🔁
SDF again thanks Russian army for its support in Deir ar-Zour campaign that was completely recently
---
birds a plenty @birdsaplenty
🔁
Now playing on radio_sydney BLUE: "Golden Hills, Op 30" by Thomas Sanderling conducting the Russian Philharmonic Orchestra, from 'Shostakovi
---
Steve Donohoe @St3veD
🔁
@AlinityTwitch What about a walrus with an English accent? Agree with Israeli & Colombian but would add Russian too 😍
---
Stoopid Okie @StoopidOkie
🔁
How is it not SUPER that took a loan from , known for Russian money laudering, RIGHT BEFORE 2016 ELECTION SEASON?
---
Ms Juli @mowapello604
🔁
The RUSSIAN BOTS are really active today re: Franken. TAKE NOTE: Twitter. Pearl Harbor day.
---
Lars@banankanada @Larsbanankanada
🔁
If so be thats US problems... again its no proofs US congress sanction american athletics cheat but about Russia its
twitter.com
enough proofs. I feel sorry for clean russian athletics but about these ones sanctioned it from state and by that put Russia in shame I hope Putin throw these out
---
Mall Ninja Actual 👌 @MallNinjaActual
🔁
More & more information points to entire Russian collusion investigation as being a giant deep state entrapment sting. It should be shut down forthwith. Mueller, McCabe, Strzok, Comey need to be charged with treason and summarily put up against a wall and shot.
---
Thomas Flood @t__flood
🔁
DT2 testified b4 Congress that he told Hicks about meeting w Russian govt reps during the campaign. This incriminates
twitter.com
Hicks & will likely force her to cut deal 2 testify that she passed the message along 2 45. This will prove that 45 was part of his campaign's conspiracy w Russia
---
Colleen Pierre @colleenpierrerd
🔁
If Deutsche Bank is "on selling" Trump's debt to a Russian bank. It would give that bank "direct leverage" over Trump -
---
Guantanamo Bay S C @GuantanamoC
🔁
Fascinating analysis but you know what's even more extraordinary? was 14th most influential account in UK gen election. An anonymous, maybe Russian, now vanished account held more sway than all but one woman. Think about that.
---
Edith Conner-King✌ @ltlbowtie
🔁
Hey , today would be a good day to put on the Russian sanctions that Congress has imposed. Over 2 months and you haven't done your job in protecting America.
---
Moi @Moi714
🔁
@kylegriffin1 They talked about "Russian adoptions" Adoptions=Sanctions
---
Toni @toniriza3
🔁
And Nadler was disgusting. Proved the Dems next course is Obstruction, since Russian collusion fell flat. All gross
twitter.com
politics. Country is divided due to the Democrat clowns.
---
Lady Patriot @lynn_weiser
🔁
LEAKED EMAILS: John Podesta discusses concealing his holding of 75,000 shares of Kremlin-linked Joule Energy, "gifted" to him from Putin-linked Russian Oligarchs
---
Kate hensler @HenslerKate
🔁
Trump will burn down the world to distract from his Russian ties.
🔥🔥🔥🔥🔥🔥🔥🔥🔥🔥🔥
Don't let him do the same to Mueller.
Tell Congress to ‼️

---
Grateful Mom @mom_grateful
🔁
@froggydoggie I guess you missed she paid GPS for the fake Russian dossier?
---
Will @W_S__
🔁
You have $1.3m of bitcoin in a electronic wallet on a 6 yr old Dell computer with no firewall using public internet.
twitter.com
This is when you should really worry about Russian hacking.
---
B-Money @excantiaris
🔁
US refuses to send Olympic athletes to Olympics, in attempt to appease Russian Masters and avoid 30-time gold medal winner Marshall Kim Jong-Un
---
🎠 @Thqbxlvnf_63
🔁
Red Velvet Album Sales on Gaon
Ice Cream Cake - 69,542
The Red - 65,528
The Velvet - 50,124
Russian Roulette - 67,075
Rookie - 85,278
The Red Summer - 76,735
Perfect Velvet - 101,000
TOTAL: 515,282
They've sold over 500k albums on Gaon (263k with 2017 releases alone)
---
William Sibley Hart @whart31
🔁
@SwiftOnSecurity They got stationed there to analyze Russian chatter
---
---