Russia: 376.816k tweets talking about this in the last 24 hours

People talking about Russia: - davidfrum - tedlieu - KimDotcom - AlleyKat2 - Intentionality4 - Sandyinchgo - AustinDem1 - Karmastrophic_ - cmarslett - seiichikanise[...]

- AutumnZemke - ScottrSmith06 - RLee50608689 - mubvshir - voyddreamer - R98250729 - kingham111 - sibley_marcia - ugaso2010 - AltThisMoFo - nancypeggy - JudyHilburn2 - Fleurdelisazure - StiffSharon - vthomp12351 - ESpence00496851 - Jude5253 - JoCole2631 - manjrn - DONNABELLINI1 - llojak - sporran666 - mike_datlof - postabsurdist - prezcannady - jhkim518 - rabbitpainter - KatherineFento2 - Beau_Brown_ - psundin11 - wankerjustice - namjoonperfect - AchmarBinSchibi - AmorGaia - WhaDaF_u_Tink - barb4kids - Realpersonpltcs - tpicard2 - ElMaracucho2 - did_i_say_that - TheresaDinardi - BoycottHRC - MENDY26 - karolcummins - Oteachjohn - Mr___Sub - jesussaves47 - Swiftteagle - mckownmi - Who_Me_Two - ktoddhouston - kacrary2 - Schnowzerz - mjdibatt87 - sibley_marcia - idnov - Caleb_K2354 - JDilo10 - PurlLeslie - JoYullie - grege1953 - Oteachjohn - RogueConstitut1 - stevec50 - RicoBM - GatesKeith - rangespyder - malik_khan9726 - Chicago1Ray - ctv556 - Calimoxo12 - mmtiff4_mark - ytugrac - vaiotommy - kristinemontel1 - simplysamy7079 - nyc10016 - regnans - Meliorist59 - flee8250aolcom - jeanthebean2 - joncKTS - ludy730 - rubygirl271 - abillups65 - UlvBjerkan - DumpTrump79 - petitePatsy - longshipdriver - AnnJMorris2


This Tag appearing in: Israel: ( Haifa - Tel Aviv - Jerusalem - Israel - ).
United States: ( Atlanta - ).
Popular tweets tagged with Russia: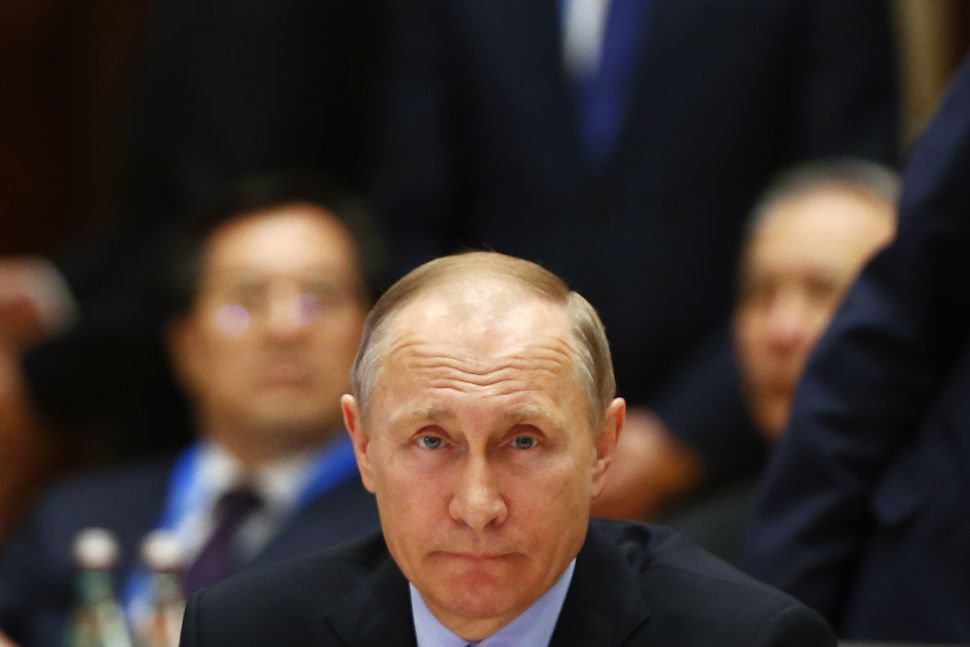 Ulv Bjerkan @UlvBjerkan
🔁
#NSA in Unprecedented Hunt for #KremlinGate Evidence | @20committee
observer.com
#nrknyheter #nrkurix
---
David Frum @davidfrum
🔁
Since 1945, the supreme strategic goal in Europe of the USSR and then Russia was the severing of the US-German alliance. Trump delivered.
---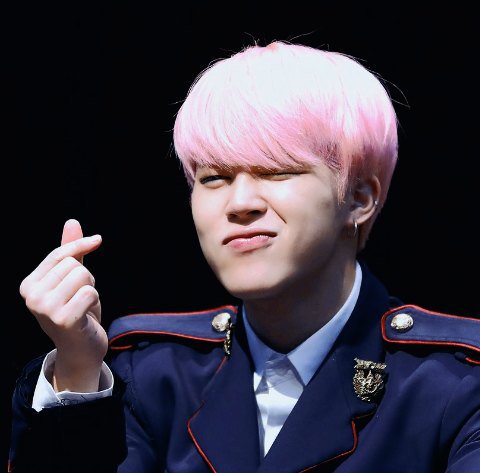 jø loves 김남준 @namjoonperfect
🔁
#BTSBBMAs
Brazilian armys you are wonderful. From Russia with love~💕
Brussia is real😉
---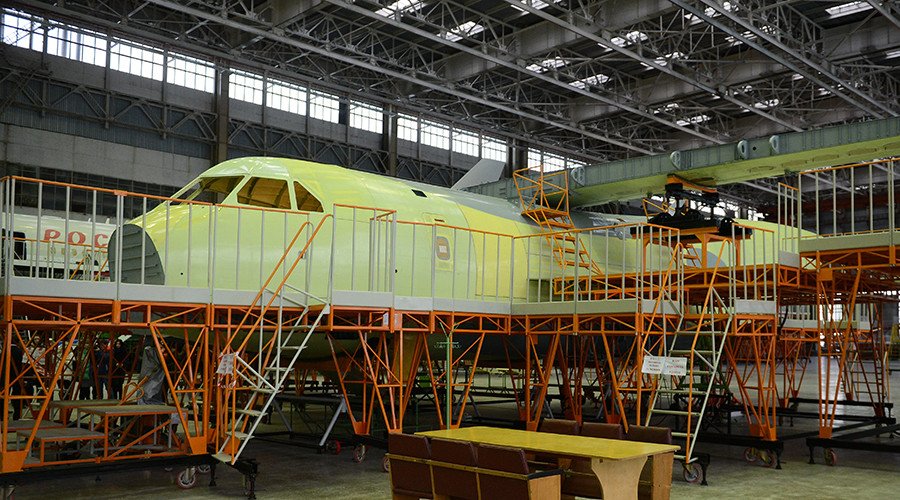 Venezolano @ElMaracucho2
🔁
Russia's new Il-112 transport plane to make maiden flight in 2017
on.rt.com
---
Ted Lieu @tedlieu
🔁
Dear Jared: I have been told that Siberia, Russia has lovely weather this time of the year. You can backpack and back
twitter.com
-channel all you want.
---
Kim Dotcom @KimDotcom
🔁
Must read. The Russia story is the biggest propaganda con in US history and Americans are increasingly believing it,
twitter.com
without any evidence.
---
Nick of Times @AlleyKat2
🔁
Delusional Democrats are required to forget this 2014 story about Obama's attempt to set up a secret Russian channel
---
Mindy Michell @Intentionality4
🔁
.@Bencjacobs caught Gianforte investing $250,000 in Gazprom and Rosneft.
Gianforte bodyslammed him theguardian.com
---
Sandy Moreno @Sandyinchgo
🔁
#NinaTurner: While Congress Obsesses Over Russia, Americans Being 'Left Behind' -
goo.gl
---
AustinDem1 @AustinDem1
🔁
Adam Schiff: 'There's No Way' Kushner Can Keep Security Clearance After Lying About Russia:
crooksandliars.com
---
🐾 Karmastrophic 🐾 @Karmastrophic_
🔁
let's cut to the quick - Kushner and Sessions both lied about Russia. that's not just deception, it's coordinated deception.
---
NoMoreWarPlease @cmarslett
🔁
In general, people wake up wondering how they're going to survive that day
Over half of America lives in poverty. That's not Russia's fault
---
seiichikanise @seiichikanise
🔁
Officials say Trump and Bannon are increasingly convinced they are victims of a conspiracy against the White House
---
Scott r Smith @ScottrSmith06
🔁
Exploding leftist logic with a single Socratic question @BIZPACReview
bizpacreview.com
---
R Lee @RLee50608689
🔁
Should #SethRich be included in Special Counsel Robert Muellers Russia investigation? 🤔
---
BASH @mubvshir
🔁
French Pres. Macron's first meeting with Putin went well. He criticized Russia's involvement in Syria and called Russian media "propaganda."
---
voiddreamer @voyddreamer
🔁
House Republican spreads fake news to discredit damaging report on Jeff Sessions
thkpr.gs
---
R @R98250729
🔁
If Trump "colluded" with Russia then, using that standard, Obama is guilty of colluding with both Iran & Russia.
---
kevin ingham @kingham111
🔁
@realDonaldTrump Kim Jung Eun has to have a shadow ally. 2015 Russia meet was not fake news. USA a super power, Would you provoke you?
---
Marcia Sibley @sibley_marcia
🔁
Your alternative facts and lies are all you post. All media worldwide see your tweets as propaganda. Except fake Fox News and Russia
---
Shad.KBN. @ugaso2010
🔁
5)agreement says we shall reach 2% of BNP efore 2024, and we will!Agreement signed (with Obama) after Russia aggression i. ukraine/Crimia!
---
Lola DiMenico @AltThisMoFo
🔁
Illegal secret back channels with Russia don't bother Rick Santorum but gay marriage does.
twitter.com
---
nancypeggy @nancypeggy
🔁
Crucial policy critique of Trump's diplomatic "strategy."
Is it working?
NK missile launches? ✅
Alienation of allies? ✅
Russia happy? ✅
---
Judy Hilburn @JudyHilburn2
🔁
This must be for
---
Sharon Stiff @StiffSharon
🔁
Obama's Secret Outreach to Russia. MEDIA AND DEMS SILENT!
---
Vernon Thompson @vthomp12351
🔁
politico.com
Trump don't care! He busy defending son in law secret deals with Russia! wonder what else
he keeping secret. Taxes
---
E. Spencer @ESpence00496851
🔁
"I don't like it, I just don't," says McCain on Kushner's reported request to set up secret Russia back channel
---
GetOurCountryBack @Jude5253
🔁
Another fake news hoax collapses as the truth about Trumps Russia back channel comes out!
pscp.tv
---
J Cole @JoCole2631
🔁
Here is Trump praising Putin in Feb 2014 as Ivanka and Jared visited oligarchs in Russia at the same time. Thread:
---
MAC Nicholls @manjrn
🔁
Insanity! Isis and Islam are the biggest threat the world, including Russia has ever faced, McCain like the Dems, EU, UN empower them
---
Lojak👌A Deplorable @llojak
🔁
Why do dems want to investigate where there is no crime (Russia) & they don't want to investigate the murder of one of their own (seth rich)
---
PostCapitalism @sporran666
🔁
John F. Kennedy was murdered because he threatened the power of the MIC
The MIC wanted war with Russia
Nothing has changed in 54 yrs
---
Mike Datlof @mike_datlof
🔁
Alan Dershowitz rips CNN talking head to pieces on the absurdity of innuendos. Even a top Dem is saying the Trump/Russia is BS
---
Irate Plebeian @postabsurdist
🔁
There's literally one step from Russia influencing our elections and Russia taking over or destroying the United States.
---
Prez Cannady @prezcannady
🔁
I pick them on the basis of common interests--Western Europe is more hostile to conservativism than Russia. And Russi
twitter.com
a is still malleable.
---
김종형 @jhkim518
🔁
Emmanuel Macron came out of his first meeting with Vladimir Putin with a message of stark challenge
nyti.ms
---
Kathryn LePage @rabbitpainter
🔁
Yes, because life in Russia is so much better than here, Huh? Ann you could easily disappear in Russia with some of y
twitter.com
our insane comments.
---
Katherine Fenton @KatherineFento2
🔁
I hope our elected Republicans realize that because of them, Putin and Russia are winning. Democracy, NATO under attack.
---
Beau Brown @Beau_Brown_
🔁
Imagine believing this and then voting to make a member of Russia's Order of Friendship our Secretary of State.
---
🇺🇸Pat💪 @psundin11
🔁
SOROS-funded McCAIN has LOST HIS MIND saying Russia a bigger threat than ISIS resents TRUMP win
abc.net.au
ning. McCAIN a LOSER
---
Ann German @wankerjustice
🔁
Macron: Putin, Trump, and Erdogan can suck it (basically).
independent.co.uk
---
No Fly Zone = WWIII @AchmarBinSchibi
🔁
This is Y it's madness to put US UK NATO troops missiles on Russia's doorstep: Difficult 4 any nation 2 ID incoming
---
AmorGaia @AmorGaia
🔁
.NEW Photo:Ivanka Trump in Russia w/wife of Russian oligarch-Ivanka was w/her for 4 days
---
Laughing Cavalier ⚔ @WhaDaF_u_Tink
🔁
If Russia dropped an atom bomb on NY, GOP would be up in arms. Make no mistake, Democracy is under attack. GOP STAND UP!
---
Barb Cali @barb4kids
🔁
You visited. I live there. Russia is not in the top three concerns of Ohioans or any other folks I've talked to across the country.
---
James R @Realpersonpltcs
🔁
can't make up their minds. Russia not working out, now "obstruction of information" Haha! Back to Russia in 3..2..1 😱
---
Rick @did_i_say_that
🔁
Perhaps more than anything else, our European friends can help us by calling things as they see them in America.
---
Lady T @TheresaDinardi
🔁
Russia tries to interfere in many Countries elections. Not Trumps fault that Russia hacked Podestas emails. Jackass
twitter.com
---
John Durrant @BoycottHRC
🔁
RUSSIA HOAX FAIL=>Clapper Says AGAIN 'No Smoking Gun' Evidence of Trump Collusion with Russia (VIDEO)
---
STEVEN MENDELSOHN @MENDY26
🔁
@SandraSmithFox who benefits most and what's the common link? Russia! Leaks are coming from them. They want to create political unrest here.
---
Honor & Integrity @karolcummins
🔁
Well, this explains why Trump sucks up to Russia, they are holding a quid pro quo recording
---
John Jenkins @Oteachjohn
🔁
NYT: Jared Kushner urged Trump to fire Comey and assured him it would be a political "win," six West Wing aides say
---
Down w/ the NotSees @Mr___Sub
🔁
Over 95,000 U.S. troops perished in the Cold War. All so Jared Kushner can backchannel a white flag to the Kremlin?
---
Sandy @jesussaves47
🔁
Russia didn't convenience me to vote. Crooked Hillary Clinton Foundation -RICO case convenienced me to Vote for Presi
twitter.com
dent Trump. Lock HER UP
---
Swifteagle @Swiftteagle
🔁
Russia was under investigation 4 trying 2 alter our democracy so Flynn made Kushner a Russian asset with or w/o Kushn
twitter.com
er's/Trumps awareness.
---
American Insurgent @Who_Me_Two
🔁
Did Russia bomb children in Manchester last week?
twitter.com
---
Kay @kacrary2
🔁
Married couples splitting over Trump Give me a break; marriage probably over & this is an excuse Let's Blame Russia😂
---
Michael D @mjdibatt87
🔁
Turns out Sessions made multiple trips to Russia during the 90s–wonder what his FSB file looks like
---
Marcia Sibley @sibley_marcia
🔁
The fake news bit is old Cant ur small brain come up with anything else Thank GOD we have leaks bc u r hiding everything Collusion w/Russia
---
J Dilo @JDilo10
🔁
Homeland's Kelly says no 'big deal' if Kushner tried back-channel network with Russia, as WH fights back
---
My Pres Obama @PurlLeslie
🔁
Standing next to Putin, Macron calls Russia Today, Sputnik 'organs of influence and propaganda' -
---
Greg Elliott @grege1953
🔁
Other sentences come at you fast.
trib.al
---
John Jenkins @Oteachjohn
🔁
California resident here, I live in the , people here are terrified of losing their healthcare, they are not talking Russia
---
Constitutionalist1 @RogueConstitut1
🔁
Fmr. CIA & NSA Director on Russia probe: "There's enough circumstantial evidence... that this deserve a full airing"
---
stevec50 @stevec50
🔁
McCain doesn't believe Kushner's reported Russian backchannels follow procedure: "I don't like it, I just don't"
---
Richard Mills @RicoBM
🔁
Jared Kushner didn't suggest Russian communications channel in meeting. Source says Russia did !
foxnews.com
---
blueinred @GatesKeith
🔁
Mueller moves quickly to build staff, budget for Russia probe. Thanks Comey
wsj.com
via @WSJ
---
R Morgan @rangespyder
🔁
How ironic it is that Sarah Palin said she can see Russia from her backyard. If things don't change we might all be s
twitter.com
aying that.@maddow@cnn
---
Chicago1ray 🇺🇸 @Chicago1Ray
🔁
Obama Admin can try & strengthen relationship with Russia and no one cares, but then Trump does and he is a puppet?
---
Impeach#DonTheCon @ctv556
🔁
Failure to keep track of emails, messages & other records could expose Trump aides to criminal charges down the line
---
Mark for MAGA @mmtiff4_mark
🔁
John McCain says Russia is a bigger threat then ISIS. John McCain has officially went full psycho. To say that comment, you're truly sick!
---
y gracia @ytugrac
🔁
Democratic Strategist Nina Turner: "No One In Ohio Is Asking About Russia"
realclearpolitics.com
---
Kristine montello @kristinemontel1
🔁
Because it's a Cover Up Spmeone had this kid THIS is suspicious not convinced w Russia = Diversion
twitter.com
---
Sameer Hasan @simplysamy7079
🔁
Extreme weather that hit Moscow has already claimed over 10 lives and left over 70 injured
---
Reg Nansen @regnans
🔁
Putin, calls out "unprofessional politics" arming & supporting . not . Listen !
twitter.com
---
Sandra Gidak-Tucker @Meliorist59
🔁
EU should pay attention to national interests, set eyes on Russia, China
sptnkne.ws
---
grandma panpan @flee8250aolcom
🔁
Iran and North Korea are clearly the biggest threat to the world's peace, but the media & SJWs say it's Russia and Trump hiding "evidence"😂😂
---
jeanne rocque @jeanthebean2
🔁
W.H official told NBC News at least one staffer was speechless when learning about reports of a Russia back channel.
---
Eh? Theist. @joncKTS
🔁
Hate to burst your nubile Janice but Russia is and always has been religious. Definitely not atheist. Tsars
twitter.com
were actually deemed gods.
---
Andrew @rubygirl271
🔁
@FlaDaigle @NIRPUmbrella What did the public think when all that Uranium went to Russia and who profited did anyone ask WTF
---
DumpTrump17 @DumpTrump79
🔁
WATCH: schools Wall Street Journal columnist defending Kushner's backchannel Russia overtures
---
Paty @petitePatsy
🔁
Ivanka Trump and Jared Kushner "unfazed" by scrutiny of Kushner's Russia contacts, an administration official says
---
hk..i @longshipdriver
🔁
Excellent piece. "Princeling" ftw.
Jared Kushner's Role Is Tested as Russia Case Grows pllqt.it
---
Ann J. Morris @AnnJMorris2
🔁
We should form a military alliance with Russia to protect it from Western Europe.
twitter.com
---
loading...