Royal Wedding: 215.335k tweets talking about this in the last 24 hours

People talking about Royal Wedding: - w_terrence - RoyalFamily - people - linZlou2u - donaldekeblog - msswpr - Stephanieevvv42 - auoneal - a_pihonak - pommylee[...]

- Angry_Haitian - Donna6388Crowe - Dukovska36 - adellevilk - RagingDemons - Lazypaws - SteffMaverick - 666teenwitch - whymars_ - possibilitiessh - lightswatts - AlisonCYoung88 - _xmanix - Ammirzi - GroundedBishop - kinseyj25 - GC_Ciao - KatyES___ - veronicabuc18 - enge_nathan - KiritPankhania - findomworshiper - cronchdaddy - a_pihonak - Hime_K - Isabellahall23 - gothchul - JELLYLINACH - Daily_Star - Daily_Express - ellisromance - TWPrescott - evie67890 - ItsJaylynBItch_ - IfyObi_ - DonaldRex - londoncleaners2 - i_sorrynotsorry - aqilxhemran - jrupert111 - KennedyShaffer - sumaiqaa - JessicaWheeler_ - karendaelemans - saosaoart - enasssss_x - Bangtan_noona7 - ckuzov - ReloadedOnTap - jstaples007 - bbschrei - ABDsBB - 1043FreshRadio - zeMaRoSm - ewgraiam - __AP____ - JuliaAxio - Mr_Sandlot - klossowiak - idilkvo - chogiwaggi - adlinz_ - proofparchment - fullenglish71 - Emilia_Jane_98 - Sosnowski18 - voguemagazine - j0nghyn - HudsonSounds - EntertmntVision - EmanAmjad46 - michael_gabrill - FerrerMafehn - atomictimepiece - _V_Gibson_ - LauraScrimshaw1 - herofukutu - agreywes - sriramhebbar - lucalizando - harrysdimples_x - DiDidishep - hannrlee - ShelleyInstone - MargieVieytez - EnergyAgNews - an_idiot_indian - Nikitaaa_k - reetusaini14 - Canine_Coaching


This Tag appearing in: Kenya: ( Mombasa - Nairobi - Kenya - ).
United States: ( Phoenix - ).
Popular tweets tagged with Royal Wedding:

10 de fevereiro de 2017
father @a_pihonak
🔁
Kris Jenner when she realizes no one's paid attention to the Kardashians since the royal wedding
---
loading...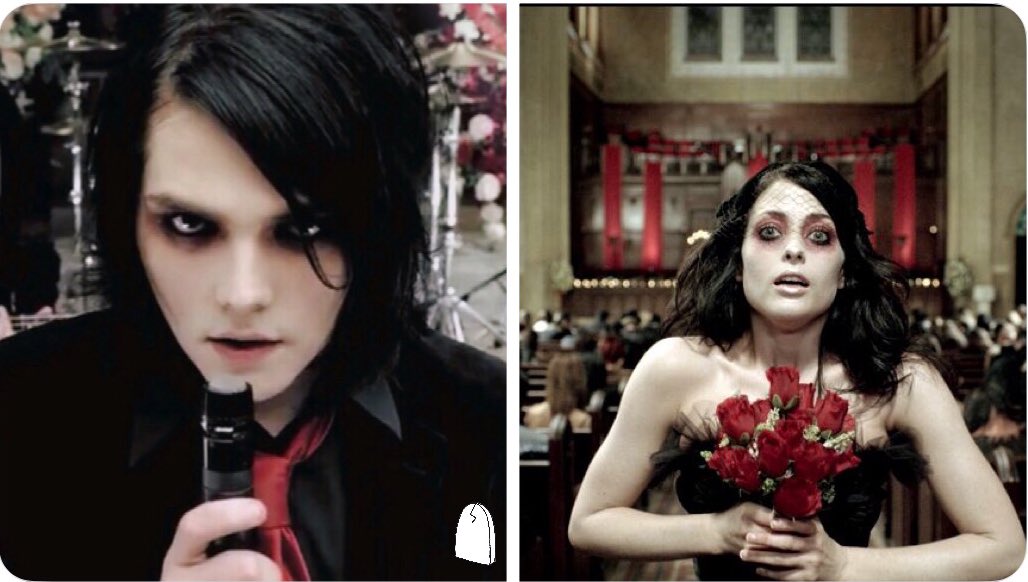 ♡ishy♡ @666teenwitch
🔁
the only royal wedding i care about
---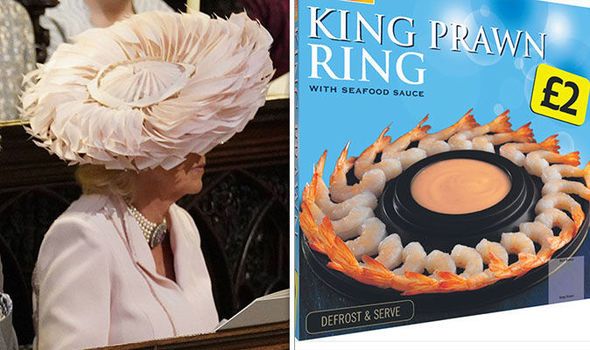 Possibilitiesshare @possibilitiessh
🔁
Camilla's Royal Wedding hat MOCKED for looking like PRAWN platter
possibilitiesshare.com
---
veronica @veronicabuc18
🔁
throwback to the greatest royal wedding of all time
---
Stephanie Maverick @SteffMaverick
🔁
in light of the royal wedding here is my favourite tumblr post of all time
---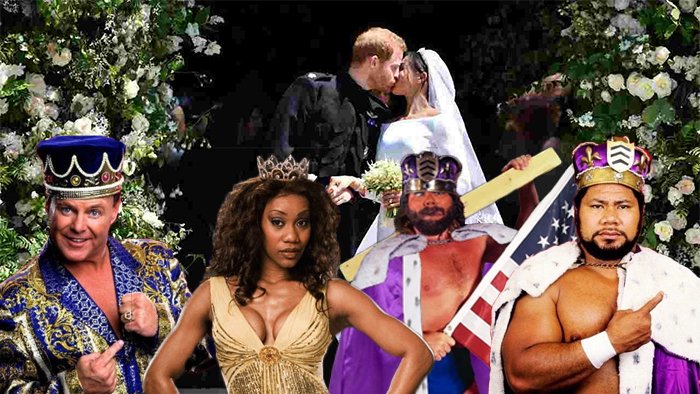 Roger Welday @RagingDemons
🔁
Mad props for the King Vitamin ref!
---
Fanny 🦋 @Stephanieevvv42
🔁
Kris Jenner programming next royal wedding between prince George and Stormi
---
Terrence K. Williams @w_terrence
🔁
Retweet if you didn't get care about the Royal Wedding
---
The Royal Family @RoyalFamily
🔁
Following Royal tradition The Duchess of Sussex's wedding bouquet is laid on the grave of the Unknown Warrior in the
twitter.com
west nave of Westminster Abbey in London.
Find out more about the traditions of a Royal wedding here >
---
People @people
🔁
Harry and Meghan's Royal Wedding Flowers Were Turned Into Bouquets for Hospice Patients
peoplem.ag
---
Linda Henderson @linZlou2u
🔁
Best Royal Wedding tweet yet.
twitter.com
---
Wenona Price @msswpr
🔁
The Duke and Duchess of Sussex released their official photos from the big day!
on.today.com
---
Mrs. O'Neal @auoneal
🔁
@Laura88Lee @lauraleeelay would LOVE to seea video where you recreate the royal wedding make up
---
Lee @pommylee
🔁
Shes the Daily Mails inhouse bigot, always banging on about immigrants, sent a disgusting tweet comparing Markle & Ka
twitter.com
te for Royal Wedding which kicked off a bunch of tweets attacking her (I would have preferred ppl ignored that too) this tweet is in response 2 the rage she copped
---
Dadi Barcardi🇭🇹 @Angry_Haitian
🔁
I've seen a lot about Katie Hopkins being a raging racist and classist re the Royal Wedding, so let's not forget this golden moment...
---
Aleksandra Dukovska @Dukovska36
🔁
Residents of a hospice in London woke up Sunday to a pleasant and sweet-smelling surprise: the flowers that surrounded the Duke and Duchess of Sussex on their wedding day
---
Adelle Vilca @adellevilk
🔁
"Weekly News Quiz for Students: Royal Wedding, School Shooting, Supreme Court" by Compiled by MICHAEL GONCHAR via NYT
twitter.com
---
Pauline Dewberry @Lazypaws
🔁
Here's Lord Reggie's version of #TheRoyalWedding
---
Mars. @whymars_
🔁
come to think of it , why were y'all excited about the royal wedding? excitement for what? a woman of mixed race marr
twitter.com
ying into a family that likely played a large part in her ancestors enslavement or a woman of color having to give up her career to marry into this family?🤔
---
Alison Young @AlisonCYoung88
🔁
"Weekly News Quiz for Students: Royal Wedding, School Shooting, Supreme Court" by Compiled by MICHAEL GONCHAR via NYT
twitter.com
---
$EM🤑NEY @_xmanix
🔁
**BREAKING NEWS**
Princess Meghan Markle Takes Prince Harry To A New Barbershop For First Haircut After Royal Wedding
---
Mirzi @Ammirzi
🔁
fuck the royal wedding lets not forget when princess diana exposed the entire royal family in an interview once
---
Dominic Stockford @GroundedBishop
🔁
People who enjoyed the royal wedding sermon are like the innocent children who were cheered up when Hitler gave them sweets. And it doesn't make much difference whether the sweets were genuine or poisonous.
---
無糖拿鐵加珍珠 @GC_Ciao
🔁
@Blame_TheSteve @Leek3seventeen The royal wedding doesn't happen every week
---
Nathan Enge @enge_nathan
🔁
Today during the sermon, our pastor asked us if anyone watched the royal wedding.. my dad leaned over and said "I stopped caring about royal weddings in 1776" ... okay Cloyd Rivers calm down
---
Kirit C Pankhania @KiritPankhania
🔁
No disrespect to the royal wedding but I'm sure you'd prefer to have a an extra £45 to £48 million in your pocket!
---
Retweet Bitch @findomworshiper
🔁
Morning pups. I'm going to be quiet til this afternoon as given myself things to do to avoid putting the tv on and seeing the royal wedding. My dms are open for you to message
---
✨JELLYLINA✨ @JELLYLINACH
🔁
Honestly South Korea's princes are so handsome, it's so sad the media never really sees them. I hope more people will research about them and their history since the royal wedding has shined light on other royal families around the world!
---
Just call me Shelly @ellisromance
🔁
And she had one of the most memorable looks that day. Good for her!
yahoo.com
---
TW Prescott @TWPrescott
🔁
Two things, after having watched the Royal wedding: 1.) The melding of Black American culture w British tradition made me incredible proud of who we are. 2.) The quiet grace of Meghan's mother. She was every Black mother awed/humbled that her sacrifices were not in vain.
---
little aghase @evie67890
🔁
Subtly in sync with the Queen, who also chose green as her color of choice, Doria Ragland brought a bit of all-American elegance to the proceedings.
---
Stalwart Cleaning - London Cleaners @londoncleaners2
🔁
Londoncleaners.net
James Corden reveals he almost interrupted Prince Harry and Meghan Markle's wedding vows
twitter.com
---
起 @i_sorrynotsorry
🔁
Take a look at the official Wedding Photos of Prince Harry and Meghan Markle with the Royal Family
---
Brad Beebe @jrupert111
🔁
the royal wedding was at St George's Chapel at Windsor Castle. They were not at Westminster Abbey. I cannot believe
twitter.com
no one called Adam on that yesterday.
---
Kennedy @KennedyShaffer
🔁
Who else is watching tonight's royal wedding? We've got yogurt and pizza for the occasion.
---
Jessica @JessicaWheeler_
🔁
@mgmaiy I'm honestly afraid to have you as my wedding date... nothing will be up to your royal standards 😂👸🏼
---
SAO @saosaoart
🔁
Royal Wedding
facebook.com
---
BANGTAN NOONA @Bangtan_noona7
🔁
Okay. Just got back from a long-weekend away and catching up on everything. Aside from the BBMAs (so happy to hear won, and so excited to watch the performance!) and the royal wedding, what'd I miss?
---
Candice Kuzov @ckuzov
🔁
Guy is 💯 committed letting two people stand on him to get a picture of Harry & Meghan. Is he giving the camera a thu
twitter.com
mbs up?? 🤣😍💀
---
Mike, Li & Angel🇵🇷 @ReloadedOnTap
🔁
@neneontap top notch coverage of the royal wedding. lol
twitter.com
---
loading...
jstaples @jstaples007
🔁
Sexual Chocolate - Royal Wedding Edition
youtu.be
via @YouTube
---
Benjamin Schreiber @bbschrei
🔁
I did not know: the preacher who so enlivened the royal wedding had also made the trip to Standing Rock. h/t
---
AnnBDavis'BowlinBall @ABDsBB
🔁
Other (and the News) 'hits' that were rejected for the homily:
• Heart of Rock & Roll
• If you came up w a 2nd you win this tweet
---
1043 Fresh Radio @1043FreshRadio
🔁
Monica- Did you watch the #RoyalWedding? I have a confession.....
trib.al
---
cezna @zeMaRoSm
🔁
@klrzla1 THE royal wedding 😭😭😭😭
---
AP @__AP____
🔁
Meanwhile at the royal wedding...
twitter.com
---
Jerid T Colwell @Mr_Sandlot
🔁
The only Royal wedding news worth reading/ seeing
twitter.com
---
e @klossowiak
🔁
The fact that Harry performed at a ROYAL wedding reception.. they chose him to be the musical guest. HARRY STYLES IS SO FUCKING POWERFUL
---
Alicia O'Brien @proofparchment
🔁
I might be a little late to the (tea) party, but since there was the royal wedding over the weekend I thought I'd sha
twitter.com
re my fun little UK sketches with you all! These are definitely a few of the must sees if you ever visit London.
.
.
.
.
.
.
.
…
---
Phil @fullenglish71
🔁
Thicko Maguire doesn't realise that the Royal Wedding was shown on TV...
twitter.com
---
Alex @Sosnowski18
🔁
Meghan Markle's rescue dog, a beagle named Guy, rode into Windsor with Queen Elizabeth earlier this week
---
Vogue Magazine @voguemagazine
🔁
. wore one of her signature silhouettes in Windsor, England for the wedding of Meghan Markle and Prince Harry.
twitter.com
---
HudsonSounds @HudsonSounds
🔁
Crazy choice for the royal wedding! The Fauré song Après un rève, even if gorgeously played by the cellist. Because — in the words of the song — someone dreams of love, and wakes up to discover it all was a lie. I guess no one knew this, when they picked that music.
---
EntertainmentVision @EntertmntVision
🔁
Troian Bellisario shows off her slippers from royal wedding
dailymail.co.uk
---
Michael Gabrill @michael_gabrill
🔁
"Weekly News Quiz for Students: Royal Wedding, School Shooting, Supreme Court" by Compiled by MICHAEL GONCHAR via NYT
twitter.com
---
Christopher Brodie @atomictimepiece
🔁
If we can afford £6.4m to bomb Syria & £30m for royal wedding. Why can't we afford to treat our children that were referred to mental health services with ­nightmares, PTSD & depression after the bombing. They are still not getting counselling due to Tory cuts
---
Victoria Gibson @_V_Gibson_
🔁
Might have to get Tom an agent!
Watch as Tom hears his daddy sing on BBC Royal Wedding show
gazettelive.co.uk
---
hero fukutu @herofukutu
🔁
Support for an Australian republic rose in the week we were inundated with royal wedding coverage - 48% support, 30% oppose, 22% don't know
---
Agrey mwambete @agreywes
🔁
Umbea wa Wazungu una ushahidi sana tofauti na wa Shigongo
Everything You Need to Know About the Markle Family Drama Ahead of the Royal Wedding
---
Michael Clifford @harrysdimples_x
🔁
| Harry allegedly performed at the private Royal Wedding Reception as a surprise musical guest!
---
SummerFairy @DiDidishep
🔁
Seems like they will not Jet off for the Royal Wedding Honeymoon for a few more days! Bit of work to do (apparently) Royal Ascot Chelsea Flower Show 🙄
So still time to our
Thanks for the entries so far!
RT Follow and guess where to
---
Shelley Instone @ShelleyInstone
🔁
'Packing list' of Tory/DUP peers, smuggled out before royal wedding, coming apart. One wanted to bomb Ireland; another said complaints of Labour anti-semitism overblows. Transpires that a Tory is the 'independent' competition regulator. Mrs May should withdraw list & start again
---
Margot Vieytez Ruan @MargieVieytez
🔁
The day of the royal wedding, we could not keep our eyes off her. What was she thinking, as she sat in the pews of the five-hundred-year-old chapel, enveloped in history and irony?
---
Energy.AgWired @EnergyAgNews
🔁
Interesting fact--The Bentley State Limousine that carried The Queen for the runs on !
---
An Idiot Indian @an_idiot_indian
🔁
@neetipalta Effect of royal wedding.
---
reetu saini @reetusaini14
🔁
[Royal wedding]
England news - age doesn't matter when you are in love .. Congratulations to the royal couple.
India - Did Saif say 'Thank you beta' to Kareena on his wedding in 1991 ?
---
Canine Coaching @Canine_Coaching
🔁
MEGHAN MARKLE's rescue dog Guy proved to be a real partygoer as he entertained the 200 guests throughout the evening
twitter.com
at the Royal Wedding reception…
---
---