Robert E. Lee: 151.408k tweets talking about this in the last 24 hours

People talking about Robert E. Lee: - jules_su - realDonaldTrump - NYGovCuomo - UnitersCentrist - TybeeTV - KariannHart - SCArundale - Honestly_G - Sharis530 - larsen_tina[...]

- LeBeauJauneRoi - 3boysmommy026 - dalva1616 - MeccaGA - American_hero - ChanSteele - MomRovin - Keotek - Daveydangerous - LeBeauJauneRoi - FearsomeTweeter - WightHot - kmad5587 - SisterLeo - vandy1967 - bigdog1169 - BekahChesney - FarRightGirl - Sahani_Waya - Cramseydon - HOEMETOWN - HeathenAngel - sonjastahlhut - AndiBarajas - MichaelWMassey - chickenlegsvont - b_c_p_source - RealCurtJohnson - Trumanlaw1 - JustyTrueDough - b_schreib - MentalApparel - CotheCrypto - TellTheTruth1 - karaturrentine - lioneatszebra - LKradlak - TrumpIsA_LIAR - felixsc516 - mike_dingwall - AthenasGrl4Hire - TexanInExile1 - wine0nymph - Flgirl722 - AshAttack0717 - deathgrippin420 - CMackusic - Chreamps - windstorminator - ComarowsCorner - bluetexan1 - fernando_bklyn - CheeButter - TheRea1Hazelnut - RhubbaComedy - jenfinley22 - DinaBrundage - peddoc63 - JS_Ball1 - JasonSmith802 - MOY5135 - LakerBayou - Hannah3219 - jfdaws - wmclarkassoc - cecilia45301471 - RobDet - UnopologeticVet - cameronfryedfsh - 505Chi - TasnimZaki15 - godthealrighty - WhittyStuff - RUSLBowieMD - JoanneCangal - Papier_tuete - NotDownWithNWO - Matthewstm55106 - CarmenLovelace - kdking97 - Ew_itsLaura - LOPlato - llynnk - asteroid_29 - Quayiimyiim - JenRoll98 - LizzyBaine - Cordelia_89 - zettac38 - DCotter1


This Tag appearing in: United States: ( Austin - Birmingham - Boston - Cleveland - Colorado Springs - Dallas-Ft. Worth - Fresno - Greensboro - Honolulu - Houston - Jackson - Long Beach - Los Angeles - Louisville - Mesa - Minneapolis - Nashville - New Haven - New Orleans - New York - Oklahoma City - Orlando - Providence - Raleigh - Richmond - Sacramento - San Antonio - San Diego - San Francisco - Seattle - Tallahassee - Tampa - Tucson - Virginia Beach - Washington - United States - ).
Popular tweets tagged with Robert E. Lee: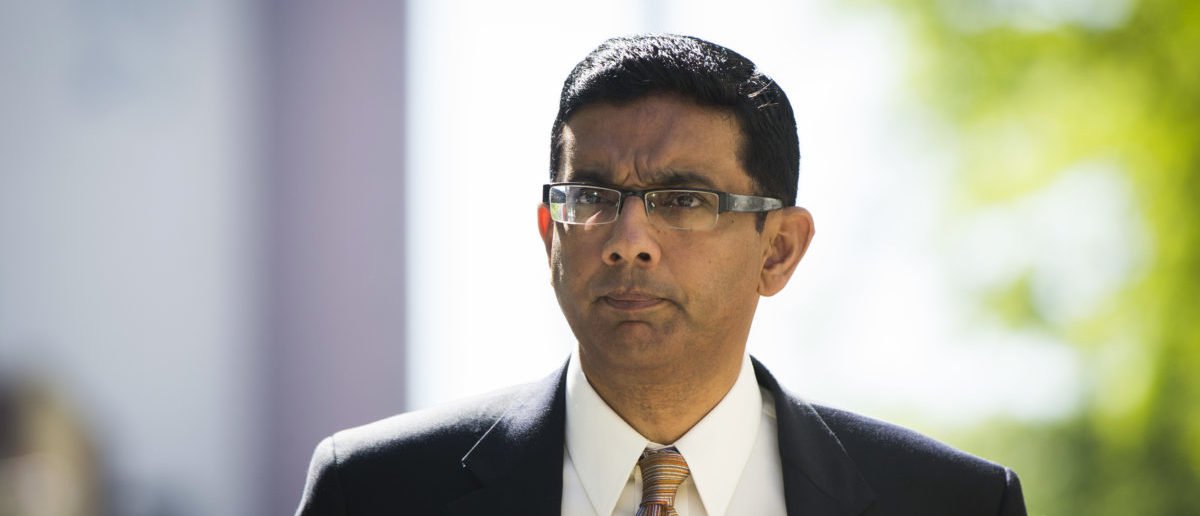 CJinTX @TellTheTruth1
🔁
FACT CHECK: Did Robert E. Lee Oppose Slavery?
trib.al
---
Andrew Cuomo @NYGovCuomo
🔁
Robert E. Lee and Stonewall Jackson will be removed from the CUNY hall of great Americans because New York stands against racism.
---
Donald J. Trump @realDonaldTrump
🔁
...can't change history, but you can learn from it. Robert E Lee, Stonewall Jackson - who's next, Washington, Jefferson? So foolish! Also...
---
Jules @jules_su
🔁
Just reminding everyone that Trump signed an EO to remove national parks, but is fighting tooth and nail to keep statues of Robert E. Lee.
---
From the Bu$$ @Honestly_G
🔁
Why y'all even like Robert E. Lee so much. He lost y'all the war. He basically is Matt Ryan. Matt Ryan don't have no statues.
---
100% @LeBeauJauneRoi
🔁
I wonder if Trump, and his clan of White Supremacists know that Robert E. Lee would want his statues destroyed?
---
Dalva Sanches Ferre @dalva1616
🔁
TRUMP WARNED US! CNN's Rye: Statues of Washington, Jefferson, and Robert E. Lee 'All Need to Come Down' - Breitbart
---
American One® @American_hero
🔁
@EnragedApostate @cspanwj Robert E Lee was instrumental in healing the US after the war
google.com
---
(((Chandra Steele))) @ChanSteele
🔁
@LMokaba It was like a buried memory because it was so baffling. But hearing Robert E. Lee's name over and over brought it back up.
---
Amy Rovin @MomRovin
🔁
Dear @realDonaldTrump...I thought you didn't like "losers". Why so much love for Robert E Lee? HE LOST
twitter.com
---
Jonathan Keough @Keotek
🔁
@POTUS Lee means to soldiers who fought in the war.Not the ungrateful people who reap the benefits daily of the dead
washingtonpost.com
---
David Robbins @Daveydangerous
🔁
Descendants of these Confederate leaders want the statues moved:
1. Jeff Davis
2. Robert E. Lee
3. Stonewall Jackson
4. John C. Breckinridge
---
loading...
100% @LeBeauJauneRoi
🔁
Here is a 1869 letter from Confederate General Robert E. Lee, where HE DENOUNCES Confederacy memorials/statues.
---
Tru Justice @FarRightGirl
🔁
Arlington National Cemetery was General Robert E. Lee's home. Wonder when they'll dig up those graves.
smithsonianmag.com
---
Lisa BluWolf @Sahani_Waya
🔁
This is Heather Heyer.
Please RT if you agree that her sacrifice should be honored w/a statue to replace Robert E. Lee.

---
Michael W Massey @MichaelWMassey
🔁
Why does feel such affection for Robert E Lee? Obviously parallel: They both made it their mission to rip the country apart
---
BCP @b_c_p_source
🔁
It was a Unite The Right rally to protest the removal of the Robert E Lee statue according to the organizer.
twitter.com
---
Curt johnson @RealCurtJohnson
🔁
Donald Trump tries to pivot KKK support talk to upholding American heritage with Robert E. Lee…
twitter.com
---
B Schreib @b_schreib
🔁
You hate captured "losers" like but you're fine with "beautiful statues" for losers like Robert E Lee. Got it Mr. Pr
twitter.com
esident
---
Kara Turrentine @karaturrentine
🔁
National Robert E. Lee Memorial Gets a Rewrite - The Atlantic
apple.news
---
loading...
Danielle @lioneatszebra
🔁
If they get to keep statues of Robert E. Lee then we get to have statues of Ellen Degeneres because she's done a lot for the gay community.
---
XY5 @TrumpIsA_LIAR
🔁
Grieving the loss of Confederate statues the day after Heather Heyer's memorial service? What's wrong with this man?
---
Bethoc Aeilflaed @TexanInExile1
🔁
"CNN's Rye: Statues of Washington, Jefferson, All Need to Come Down'" SINCE WHEN does the minority run our country?
---
Buddy Thunderfuck @deathgrippin420
🔁
@atf13atf @Zimmesota_ @FOX10Phoenix I'm gonna take a big frickin crap on Robert E Lee's face
---
Chris Armstrong @Chreamps
🔁
Jimmy Fallon as Washington and Seth Meyers as Jefferson trash talk Robert E. Lee
huffingtonpost.com
via @HuffPostComedy
---
Mardochee Pierre @CheeButter
🔁
Ohio city becomes the latest to remove Robert E. Lee statue after Charlottesville
hill.cm
---
Hazelnut @TheRea1Hazelnut
🔁
For Liberals/Democrats Was Apparently ..Robert E Lee, Inherited Slaves Then 'Freed' Them
---
Nicholas Hughes @RhubbaComedy
🔁
If you want a better comparison, try Robert E Lee and Erwin Rommel. Would you take down a statue, plaque or memorial
twitter.com
to Rommel?
---
Jen Finley @jenfinley22
🔁
The descendants of Lee, Jackson and Davis want the Confederate statues to come down
amp.cnn.com
---
Feisty☀️Floridian @peddoc63
🔁
Arlington National Cemetery was General Robert E. Lee's home. Wonder when they'll dig up those graves.
smithsonianmag.com
---
William Clark @wmclarkassoc
🔁
the great-great-grandchildren of Jefferson Davis, Stonewall Jackson and Robert E. Lee disagree w/ Trump on statues
---
UnapologeticPatriot @UnopologeticVet
🔁
If you riot over Robert E Lee but you ignore Robert Byrd, you might be a .
---
Joanne Nicolle @JoanneCangal
🔁
Historians: Robert E. Lee and George Washington are not equivalent
ti.me
---
Jeff Lammy @NotDownWithNWO
🔁
THE ONLY STATUE of a Southerner I want taken down is this one- as far as I know Robert E Lee never raped anyone👌🏻
---
llynnk @llynnk
🔁
Even Robert E. Lee Wanted the Confederate Flag Gone
thebea.st
via @thedailybeast
---
Cordelia @Cordelia_89
🔁
1866, Wesley Norris, ex-slave of Robert E. Lee describes what Lee did to him after he runway.
tear down those damn monuments!
---
Farzy_1# @zettac38
🔁
@realDonaldTrump Robert E. Lee was a traitor. He broke away from our great nation. You are unfit to serve. #ImpeachTrump
---
---