#RiseUp: 15.334k tweets talking about this in the last 24 hours

People talking about #RiseUp: - VicBeasley3 - Takk - debo - P_ROB9 - Claypoulnott - ResistProfessor - T_Rainess - 2298pod - mikensaid - tylerpwilliams[...]

- ioanaheart - ThisIsMaash - Joshua_Sage10 - scottemoran - MissingNOLA - CorineDonard - MXDERNADE - hiram_turner16 - YoungHenddog - nicioderso - Nacho_ATL - FalconsViews - Miss_Scorpianic - stefaniemonge - etizzy22 - tchtchhuman - MockingJayMom - Jazzy65350186 - Julio_GOAT - hownowbrowncow - 440_gang - JoshRollack - JOELY15 - JoshRollack - kelseyestout - Catchthefish566 - _AW_II - RichardAMarsh - fitnesstwist - dakotawalls2000 - OhNaps_ - Sabs_SportsTalk - AmbaPikin - mariah_veal84 - brownjs16 - imjustlinab - AmbaPikin - LethalSaint_ - AbleN15 - allysonbyrd - ChristopherRude - Kiing_DVB - juangkincaid - CaesarIiolu - woulfmann - Bigb52677 - scott_malecki - Cbtrep76 - salaihute - shaneka450 - CherylH89560144 - PMacCoon - slprck - KingSal__ - 2jayyyzz_ - bPositive_ - LifestyleHardy - goode_r - schighwilliams - Redsoxsaholic3 - k_mal0ney_02 - chrissss99 - iLovetakia - Ckipp04 - Ckipp04 - ONASTTYY - chad_hamrick - AfusEspin - AdamsAntuan - LethalSaint_ - _Chase_Hamrick_ - cornelius766 - malachizoutlook - biscolf - settles_taylor - Chris_Ficklin - prettynberry10 - bowmanspeaks - miracleboy1997 - urbanjackattack - HebbHfx - lindsey_6157 - afwaddeildotcom - CoachAlberghini - LMIatty - Georgiamom2016 - TheRealEPJR - Ignite_the_Fire - Pitt_ATHLETICS - AlyssaNRiggs


This Tag appearing in: United States: ( Atlanta - ).
Popular tweets tagged with #RiseUp:

10 de fevereiro de 2017
Eddie Polanco Jr @TheRealEPJR
🔁
Julio Jones said he knows he can go up and make that play on 4th-and-goal...
#Falcons #RiseUp
---
loading...
Owen Romero @ONASTTYY
🔁
Committed #riseup #bearcatnation2018 @SBU_Football
---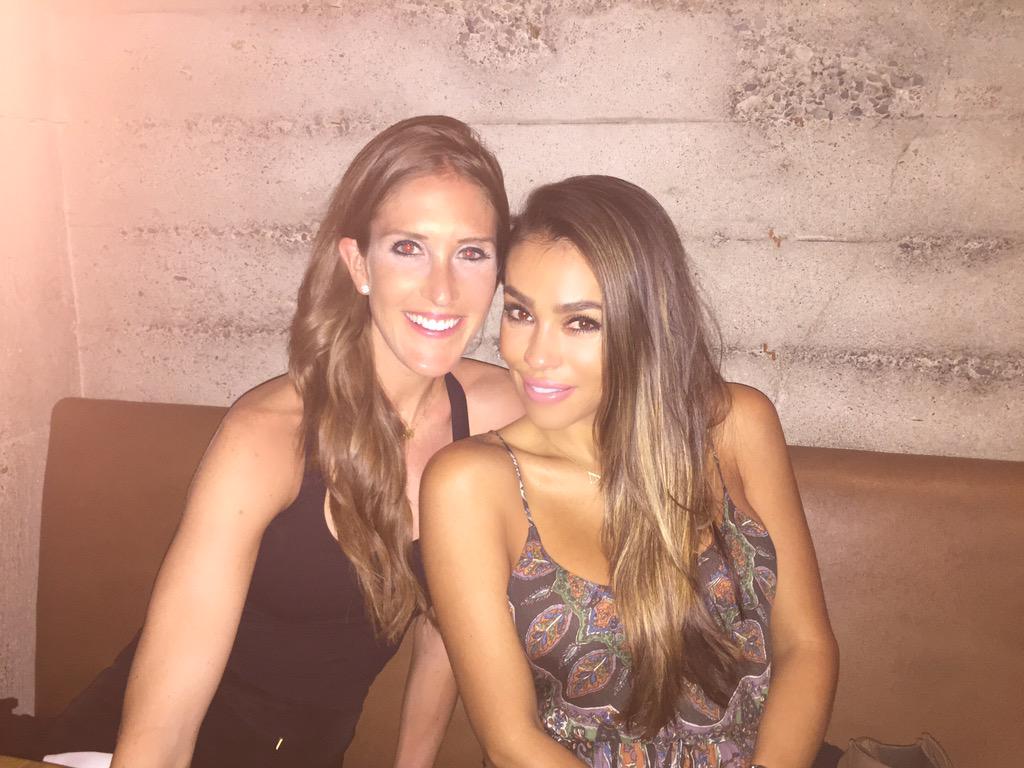 biscolf atobrah @biscolf
🔁
The band was back together last night! Good times with the Ryan's! @sryan03 #RiseUp
---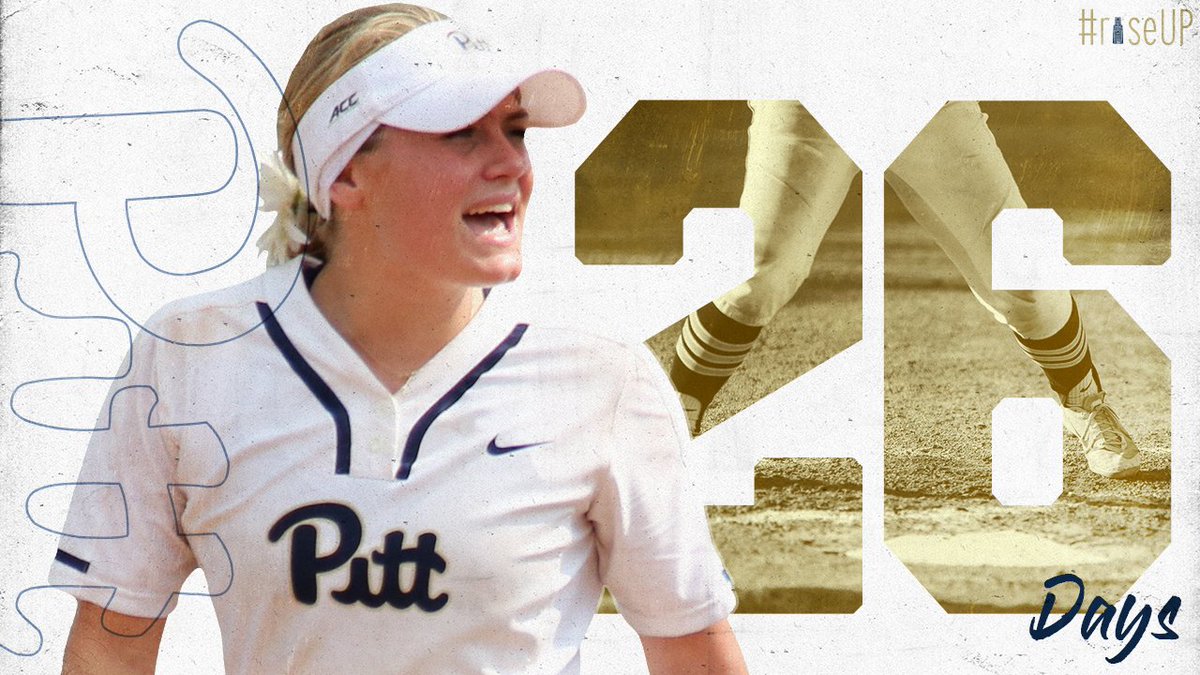 Matt Alberghini @CoachAlberghini
🔁
Just 2⃣6⃣ days until we open our season in Fullerton, Calif., Feb. 9 vs. Loyola Marymount! #riseUP #H2P
---
slprck @slprck
🔁
Tension in my house right now! @steelers we doing this for #SHALIEVE today!! #HereWeGoSteelers #RiseUp
---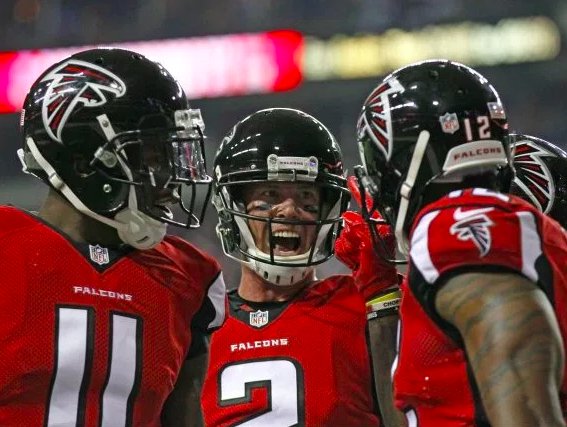 Algenon Wilson II @_AW_II
🔁
Here we go boys. #InBrotherhood #BeanTalk #RiseUp
---
10 de fevereiro de 2017
Catchthefish5665 @Catchthefish566
🔁
Some weird things happening this game... lol I will take it! #RiseUp
---
10 de fevereiro de 2017
tchtchhuman @tchtchhuman
🔁
Some weird things happening this game... lol I will take it! #RiseUp
---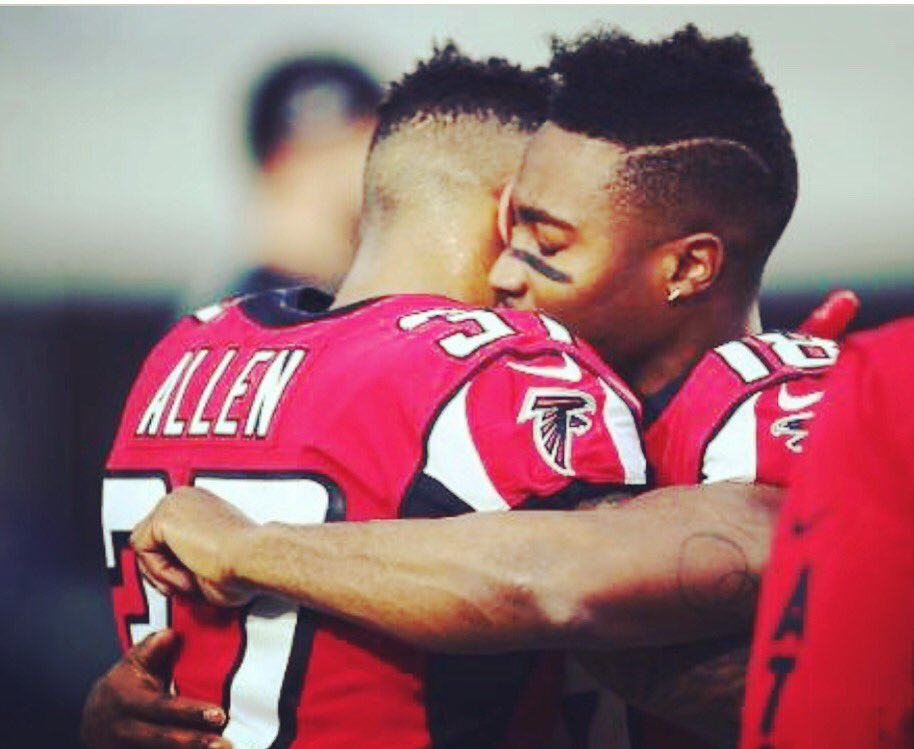 Michael Morgan @mikensaid
🔁
Thanking the fans for riding with us all year #Riseup #Turbo
---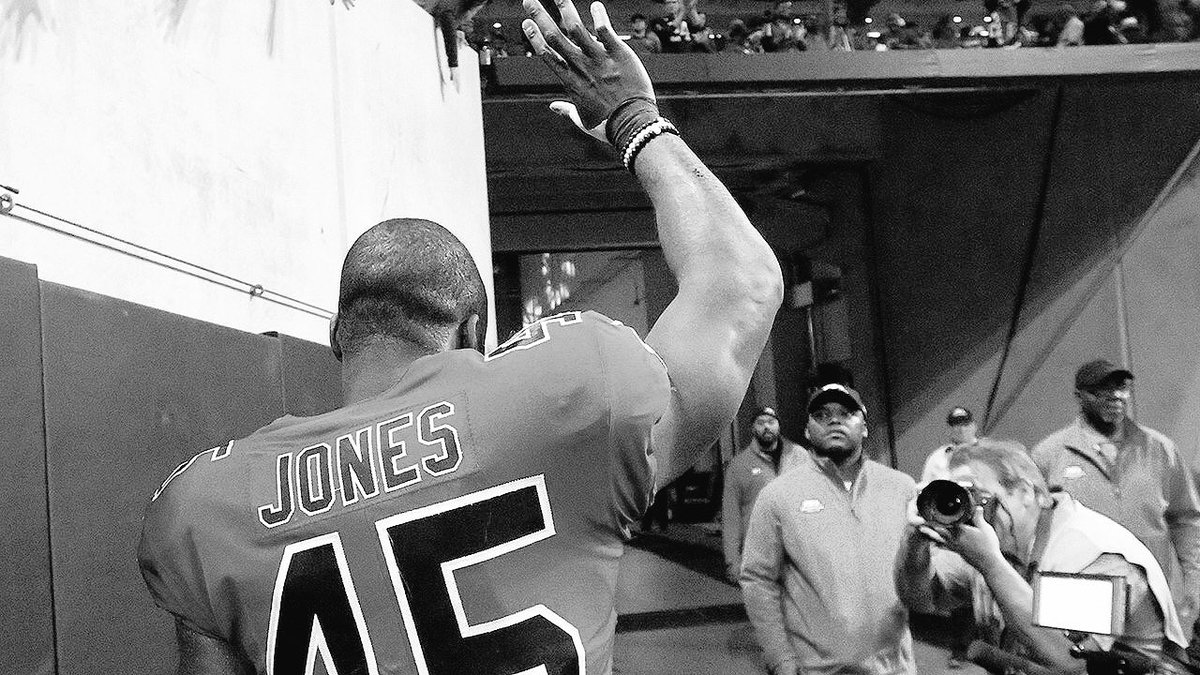 Deion Jones @debo
🔁
This Year Was Blast With My Brothers! Love Y'all & Thanks Atl For The Love! Until Next Time... #BrotherHood #RiseUp
---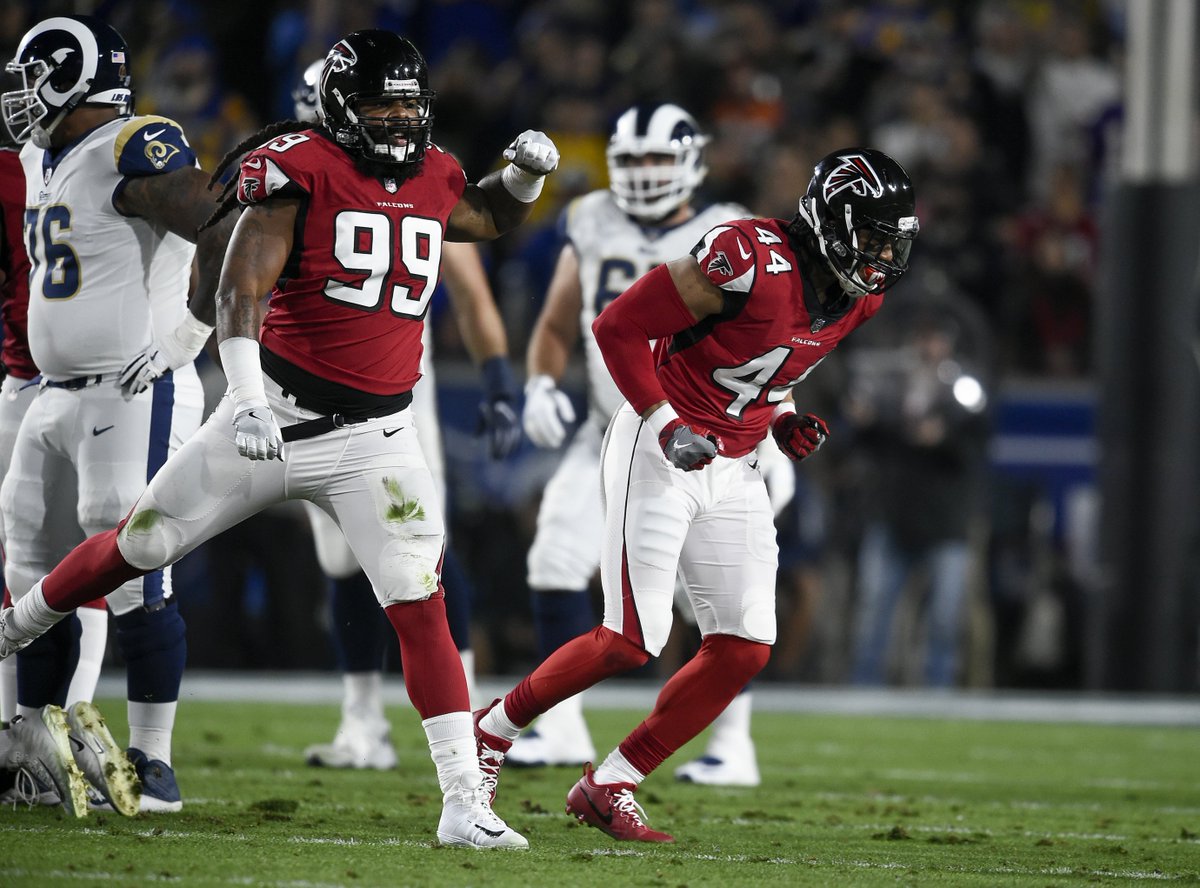 Vic Beasley @VicBeasley3
🔁
GAME DAY! #RISEUP
---
Takkarist McKinley @Takk
🔁
First off I want to say thank you to the for giving me the opportunity to play this game I love. Also would like to
twitter.com
thank our fans for the support you guys have shown since I got here! And finally my teammates Love yahh ✌🏿
---
P. ROB @P_ROB9
🔁
Fire Sark! #riseup
---
Clay Poulnott @Claypoulnott
🔁
This Year Was Blast With My Brothers! Love Y'all & Thanks Atl For The Love! Until Next Time...
---
Professor Resistance @ResistProfessor
🔁
New campaign video! It's time to with in 2018.
RT, RT, RT. We can do this together!
---
$uper $uave ⚡️ @T_Rainess
🔁
@AtlantaFalcons make sure y'all looking at corners in the draft, cause we need em. Also, we could use a free safety. #RiseUp
---
Hannah Biss @ioanaheart
🔁
Yesssss! Futures in our hands now 90's and millennial kids, it's time to step up and make the world a better place.
twitter.com
---
Pretty.Odd @ThisIsMaash
🔁
The Eagles beat the Falcons 15-10
15+10=25
The Atlanta Falcons blew a 25 point lead in Super Bowl 51
#RiseUp
---
Scott E. Moran @scottemoran
🔁
You deserve the break. C u soon... #UniteAndConquer #RiseUp
twitter.com
---
L. Lee @MissingNOLA
🔁
Absolutely! This was supposed 2 B a year of . Sean drafted the best 2 enhance our & . Little did we know these w
twitter.com
ud 😉 & bring us 2 a & the . Today we are all Proud to be
---
Corine Donard @CorineDonard
🔁
for making mother and a laughingstock! !  
---
Nacho F. @Nacho_ATL
🔁
@MelissaGBryant @TheFalcoholic Great to hear ! We need the best Kicker in the NFL back #RiseUp
---
Atlanta Falcons Fans @FalconsViews
🔁
Atlanta Falcons Matt Ryan autographed Duke Football - $199.99 End Date: Tuesday Feb-13-2018 6:43:39 PST Buy It No
twitter.com
w for only: $199.99 Buy It Now | Add to watch list
---
Stefanie Monge @stefaniemonge
🔁
The Betrayal of Expectations: Coping When Life Doesn't Go to Plan
twitter.com
---
MockingJayMom @MockingJayMom
🔁
Not me, this is not my new normal. He can drag down the moral fiber of the Republican party and leave them morally
twitter.com
bankrupt, lying in a heap on the floor, but he is not taking me or my family down in the process. We and in the face of this divisiveness
---
Nick R. Brown @hownowbrowncow
🔁
I'd like to nominate S for the offensive coordinator position. &Stuff
twitter.com
---
Nicole Petty @JOELY15
🔁
Congrats to @jcityriot for making finals at Rock Bridge choir festival!!! #Riseup #hardworkpaysoff #frenchrevolution
---
Josh®® 🐶 @JoshRollack
🔁
The @AtlantaFalcons hurt a lot of feelings. #Riseup next year please.
---
Kelsey Condon @kelseyestout
🔁
REMINDER that Gladys Knight's chicken and waffles are full price this morning. Happy Sunday #RiseUp
twitter.com
---
Richard A. Marsh @RichardAMarsh
🔁
Well the bad news is the @AtlantaFalcons did not #RISEUP. The good news is #Jesus did! #Alliswell.
---
Kris Brown @fitnesstwist
🔁
Not finished by a long shot. Was a great season watching y'all come together through strength & perseverance. Enjoy t
twitter.com
he journey ... you WILL get to the finish line.
---
jerrell @OhNaps_
🔁
@OhNaps_ @jmally23 w about to bust y'all ass today. #RiseUp
---
Joe Sabina @Sabs_SportsTalk
🔁
That is weird! And the whole Hawaii fiasco 🤣😂 wake up people, take a stand, band together
twitter.com
---
🗣Queen Lina B. @imjustlinab
🔁
Still a Falcons fan! Ride for my team when they're up, ride for my team when they're down! And that's 💯 #InBrotherhood #falcons #riseup
---
Aisha Anne @AmbaPikin
🔁
for making mother and a laughingstock! !  
twitter.com
---
GifQueen- GET FKN SET @LethalSaint_
🔁
Lmao now y'all see why I only follow logical falcons fans?? I will mute & block illogical falcons fans, that's why n
twitter.com
one are on my tl with the bs. Cleanse your tl too
---
Amy @AbleN15
🔁
You are by far my favorite player‼️ Tell the store to sell #22 in the throwback black jersey for females. Wanted it f
twitter.com
or my birthday (12/29) but not available. ☹️☹️
Y'all got this next year! Falcons ‼️‼️
---
Allyson Byrd @allysonbyrd
🔁
There's a one letter difference between bitter and better...
It's your attitude toward it that determines its outcome.
#clarity #riseup
---
juan kincaid @juangkincaid
🔁
Let's go Falcons! #RiseUp - Add that to the list of things I don't recall ever saying.
-SG
---
Caesar Ilolu @CaesarIiolu
🔁
Philadelphia Eagles' bark has bite after NFC playoff victory
---
loading...
Woulfmann @woulfmann
🔁
In order to , we need to unite.
We are wrapping up the second week of 2018.
We need to elect candidates who will fix our broken political system.
We need to remove Trump from office and have him, as well as his criminal aides, held accountable in the justice system.
---
La1met3l @salaihute
🔁
This is exactly what I had in mind. didn't throw in overtime and we wish they had throw nit. Now that the didn't th
twitter.com
row it and we wish they ran. We can never satisfy the fans. Thanks for wonderful flight.
---
Shaneka @shaneka450
🔁
Locked on Falcons Podcast: Rapid Reaction to Playoff Loss to Ea..
---
Patrick MacCoon @PMacCoon
🔁
Tough way to go down, but #InBrotherhood we shall #RiseUp again. Bright future still for the Falcons. I'll side with those guys any day.
---
bPositive @bPositive_
🔁
It is impossible to " above" the nature of things.
twitter.com
---
Christopher Hardy @LifestyleHardy
🔁
#RiseUp #Brotherhood #FalconsNation #DirtyBirdNation #TheFightIsntOver!!! We got to work on some things guys!!!
---
bee jay Dawgs4life @schighwilliams
🔁
Been a tough week to be a and a fan. I do not hang my head though. I rise up and bark at the first person that doe
twitter.com
s not understand. I stand tall as a fan and I'm proud of the red and black. Don't worry we shall be back.
---
Kely Maloney @k_mal0ney_02
🔁
I'm not even from Atlanta... just fell in love with the game at a young age watching Mike Vick been a diehard fan eve
twitter.com
r since. Hope the Saints lose in the worst way today😂 I know the pain very well and i hope you feel it😂
---
GifQueen- GET FKN SET @LethalSaint_
🔁
Morning nation is in shambles. Shoutout to for the cover art. dropped a logical & funny episode last night so chec
twitter.com
k us out it'll help the process 👇
---
Spencer Cornelius @cornelius766
🔁
@TheFalcoholic but our Line still is nowhere near what we need it to be. No the less #RiseUp
---
A N G G E 👑 @prettynberry10
🔁
#riseup
titans
"chris hogan"
"corey davis"
Let the game begin 🏈🏈🏈
---
Jason Bowman @bowmanspeaks
🔁
Projector lights up Trump's D.C. hotel with "shithole" and poop emojis. #Riseup
huffingtonpost.com
via @HuffPostPol
---
glo @lindsey_6157
🔁
One unfortunate stat that sums up the Falcons red zone ineptitude in 2017
---
A. F. Waddell @afwaddeildotcom
🔁
Falcons stand by offensive coordinator Steve Sarkisian
---
Wilson Athletics @Ignite_the_Fire
🔁
GAMEDAY! hosts in 🏀action
⏰2pm
🎥
💻
portal.stretchinternet.com
om/i/web/status/952551416995905536" target="_blank">twitter.com
---
---