Republican: 254.053k tweets talking about this in the last 24 hours

People talking about Republican: - MichaelRWarren - peterdaou - KenDilanianNBC - ddkath - DavidLance3 - JuanFK_USA - sdesserman - smartlaw17 - oreilly_jg - timmogle[...]

- Comedicnathan - TerrellDLewis - OlafWipper - apearson15 - rvanfl - Elidac - GraceBitchinson - HarryBurleson - Disqeet - RichardJGoode - meggalynx - oldconn42 - SaltyMofoBeach - rmadriz - francesme - Grizmom_ - id4socialmedia - OldFatBat50 - courtofsatyrs - Damusrex - NancySa45944060 - r3alspiffy - erin_hinson42 - SAS_MBD - psu4joe - automatics1im - NickyLacrosse - Awood732 - jimbealjr - ShoutingStreet - sandykaye38 - CatrionaMCox - stowns1981 - Leonard4Liberty - RichardJahns - LaureReminick - DrHettie2017 - cecekat60 - StatinDaObvious - kraw - samjbci - vmvicki59 - minnnyme - fauxpinky - RMFreedom - JohnnyMagners01 - PastorRGaines - don_smithd - davealvord164 - AlVATAR9 - stevedave00013 - mau_lv - JoanCLittle - libbytaylorHOU - suejiron - KatyKat530 - SusanPryor2013 - cityjane - goldentextin - radioactve - Fe_FightsBack - tillinghastpat1 - bbradsby - HNIJohnMiller - NosaraNumberOne - trusttoverify - Jackshat2 - pmpplumb - mpoage - IResistAsWell - Liverpotlian - AltDfat - JennHaQuinn - NancySa45944060 - RennerTerry13 - RVazie - jahoushour - ryannusbickel - Boys_BAC - NGingrinch - ejruiz - JustinR16525444 - darren04 - Seekjoy67 - RabbiShaina - 20Ou - CuriousCook1923 - mghagler - TantrumThrower1 - susan_vinci


This Tag appearing in: United States: ( Phoenix - ).
Popular tweets tagged with Republican:

rvan @rvanfl
🔁
So the Republican position is you can't trust a man who has had an affair?
---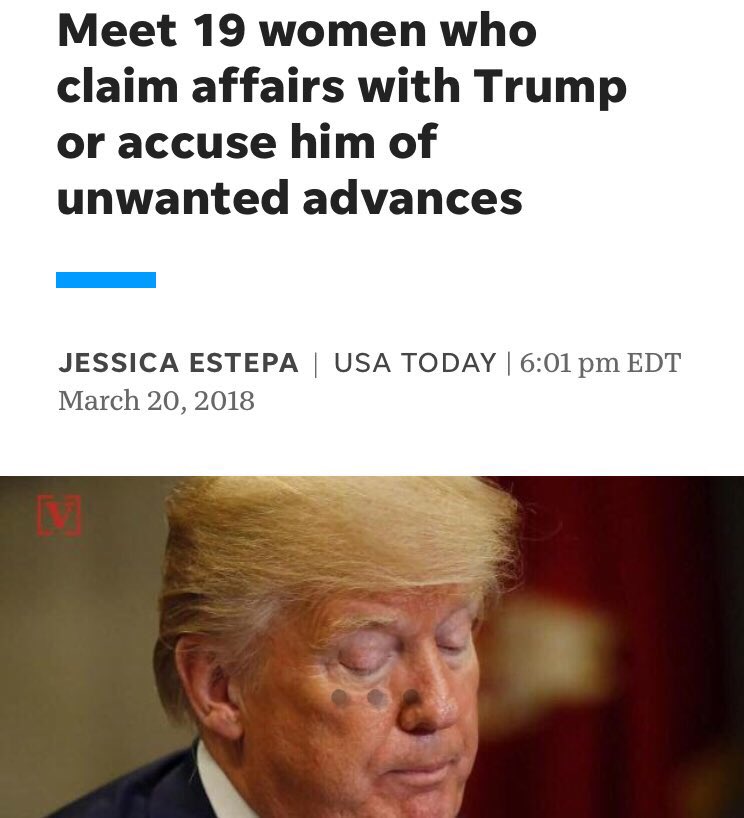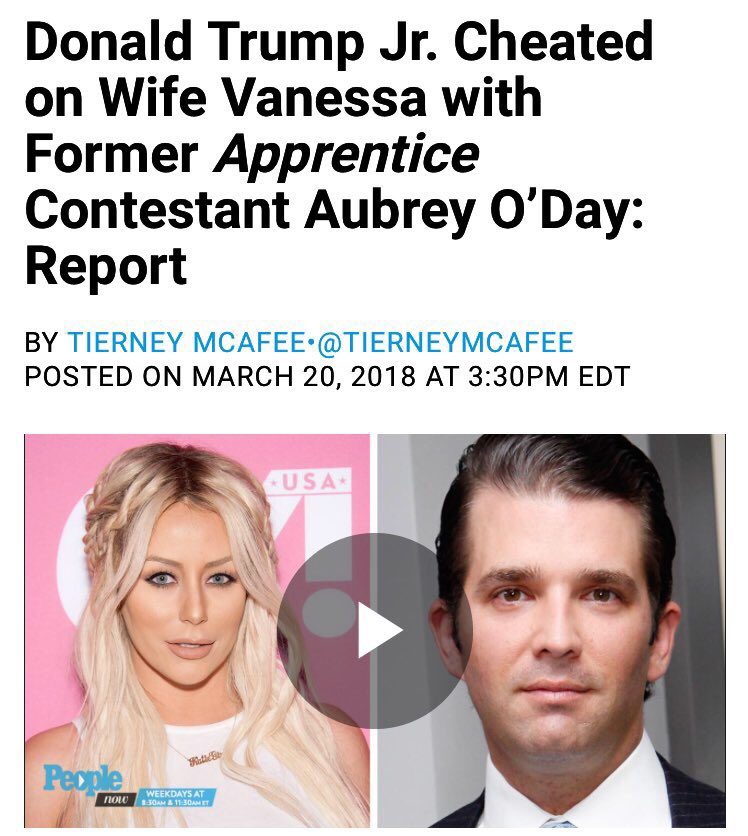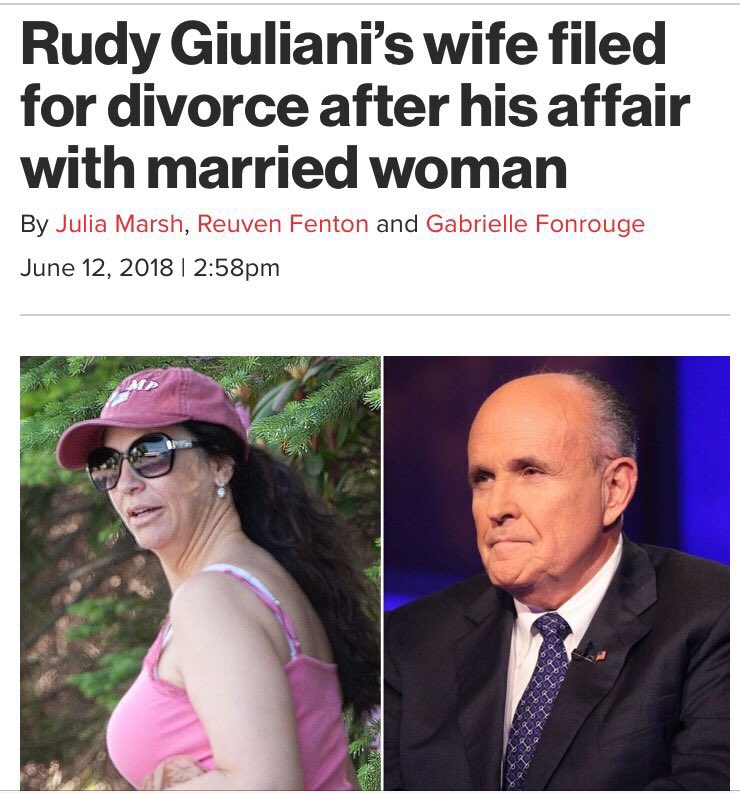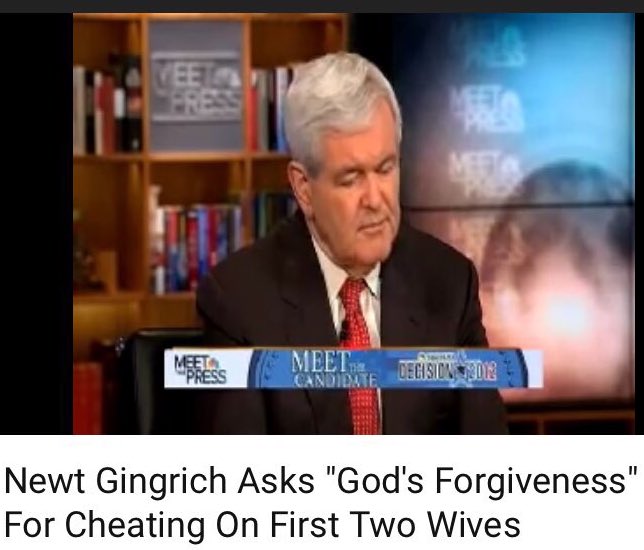 kabsann @SaltyMofoBeach
🔁
So the new Republican position is that you can't trust a man who's had an affair?
---
Peter Daou @peterdaou
🔁
A message to the Republican Party from the majority of Americans:
YOU CANNOT GASLIGHT US.
YOU CANNOT SILENCE US.
WE twitter.com SEE YOUR HYPOCRISY.
WE SEE YOUR COWARDICE.
WE SEE YOUR LACK OF PATRIOTISM.
WE SEE YOUR SELF-RIGHTEOUSNESS.
WE SEE YOUR MORAL BANKRUPTCY.
---
Ken Dilanian @KenDilanianNBC
🔁
We are now treated to the spectacle of Republican members of Congress threatening an FBI agent unless he answers ques
twitter.com
tions about a pending, secret criminal and counterintelligence investigation. America, 2018.
---
Dawn Driscoll @ddkath
🔁
WATCH Raskin remind everyone that insults toward Donald Trump do not mean deep state conspiracy as he points out overwhelming Republican hypocrisy. These greatest hits insults are delicious.
---
Scott Esserman @sdesserman
🔁
Thanks for the shout-out,
The have been the last line of defense against illegal overreaches by the Trump admin. In CO, the Repub AG Assn put $2.6M in ads to win the AG seat in 2014 and already have bought AG ads running now.
---
Sparky @smartlaw17
🔁
Republican Logic: Peter Strzok said some mean things about candidate Trump in some text messages.
OMG! DEEP STATE!
..yet it neglected to disclose an active investigation into Trump's conspiracy with Russia. 🤔
You're not fooling us, .
THE REAL CONSPIRATORS
---
Jan O'Reilly @oreilly_jg
🔁
The Republican Party is nothing but a belligerently drunk Fox News pundit on steroids that talks only in catchphrases, accomplishes absolutely nothing, pathologically lies, steals our tax dollars, tortures refugees, endorses pedophiles and backs the Russian Gov't over Americans.
---
Tim Ogle @timmogle
🔁
@RMConservative @dcexaminer He almost single-handedly ruined the Republican Party .
---
Nathan Reynolds🎷 @Comedicnathan
🔁
according to twitter analytics most my followers are women, democrats, & use verizon so i will be curating content to fit that demographic.
ladies, don't you hate it when your man is a republican with sprint? lmao like cmon dude vote dem & get on the country's fastest 4G network
---
Terrell D. Lewis @TerrellDLewis
🔁
Stzrok hearing blew up in Republican's faces
rawstory.com
#p2 #tcot
---
Arn Pearson @apearson15
🔁
I'm sorry, but my former Republican House colleagues are way, way off base here. All they continue to do is throw up distraction after distraction to keep the country from getting at the truth of exactly what Russia did and if any American conspired with Russia.
That's a shame.
---
Nev Nuclear down winder 1956 @HarryBurleson
🔁
Blue wave? 🤣🤣🤣 I don't think so. Just wait until all the REALLY bad stuff comes out shortly.
👉 The Dems are going to get destroyed in Nov.
---
Americana @Disqeet
🔁
Ryan said all he has to say on tape has.
Ryan is on tape discussing millions and keeping secrets in the Republican
twitter.com
family .
---
Megga @meggalynx
🔁
Peter Strzok was supposed to be a sacrificial lamb — instead he fought back and won says ex-republican columnist 👏👏👏
---
Frances Estes Patti @francesme
🔁
Hey Democrats,
Look! A narcissistic psychopath! See how he's enjoying himself?
This is the left's new hero. Does he even have a conscience? If my representatives were defending him, I'd simply !
End this craziness! Vote Republican 2018.
---
Jo-Ann Rodriguez @Grizmom_
🔁
One thing the Peter Strzok hearing has exposed — is that it's not just Trump anymore, but the entire Republican party is now a wholly owned subsidiary of Putin and his ever expanding portfolio of conservative assets, traitors and quislings, including Trey Gowdy and Bob Goodlatte.
---
OldFatBat59 @OldFatBat50
🔁
Republican hypocrisy is ridiculous today. GOP has until 5pm to tell me why I can't release Peter Strzok's closed-door transcript. If they don't, and I are going to send to DOJ to scrub for sensitive info and then release it when it's ready.
---
Nancy Sanders @NancySa45944060
🔁
To be honest, I'm glad every Republican in Congress is now openly flaunting their contempt for democracy, their defense of immorality, their corruption, their ugly hate, their intolerance.
It makes it that much easier to replace every single one of them.
---
Dr. Erin Hinson @erin_hinson42
🔁
Rees Mogg allowed to declare unchallenged on that a hard border in Ireland is 'a red herring' and will be no change to border. Ffs. No mention that it was day 6 of dissident republican rioting in Derry last night
---
Sylvia Henry @psu4joe
🔁
Thank you for standing up today in the circus put on by the Gowdy and Goodlatte.
btw, I'm not a constituent but I donated to your campaign.
Every time a Republican opens its mouth, a Democrat gets a contribution!
---
Kaye Porter @sandykaye38
🔁
The G-Man Fights Back: Peter Strzok Zaps His Republican Inquisitors
newyorker.com
---
Jake Leonard @Leonard4Liberty
🔁
Most of the people I've worked with in nearly 16 years are 50/50 Republican/Libertarian, but since the GOP has degra
twitter.com
ded itself to a new level of FULL RETARD, 5% of those Republicans still vote Republican. The rest told the GOP to piss off and are voting Libertarian.
---
Richard Jahns @RichardJahns
🔁
Great article on the four candidates vying for the GOP nomination to be governor of Tennessee, all of whom appear to be racist trolls:
---
cecekat6517 @cecekat60
🔁
I would love to see Gowdy's text during the Benghazi investigation, actually I would love to see all Republican texts from when Obama won the Presidency..
---
K Frawley @kraw
🔁
@angry_gram @RudyGiuliani @GOP It is the "Party of Trump", the Republican Party is finished
---
Sam Jacobs @samjbci
🔁
Democratic Senator Claire McCaskill is now trailing in the polls behind Republican candidate Josh Harley in Missouri.
The 'Blue Wave' isn't happening. We are going to flip this seat!
---
VickiM @vmvicki59
🔁
Sally Yates. Andy McCabe. Peter Strzok. 70 years combined in national security, counterterrorism, counterintelligence.
America's security is collateral damage to the Republican's shameful protection of their Traitor-in-Chief.
---
Kate @minnnyme
🔁
Meet the Democrat trying to unseat scandal-plagued Rep. Jim Jordan in his heavily Republican district
Janet Garrett, Jordan's third-time challenger, has already raised well into six-figures in Ohio.
---
Blue Dream Wave @fauxpinky
🔁
Peter Strzok was supposed to be a sacrificial lamb — instead he fought back and won says ex-republican columnist
---
RM @RMFreedom
🔁
We need more investigative journalism like Carl Bernstein's during Watergate.
Journalists are too concerned with access to the White House or appearing partisan.
The truth is not Republican or Democrat.
The TRUTH is the TRUTH.
---
Johnny @JohnnyMagners01
🔁
'It is quite deliberate and it is straight out of the republican terror manual, where grown men coerce children to do their vile dirty work for them' -
---
Richard Gaines @PastorRGaines
🔁
"Tennessee's estimated 332,000 immigrants (5 percent of the population) are mostly here legally and are more likely to have a bachelor's degree or a graduate degree than the state's native-born population"
---
Don Smith @don_smithd
🔁
In terms of Republican Healthcare, where is the evidence that Republicans care about the child before birth. In terms
twitter.com
of quality of life, where is the evidence that Republicans care about the child EVER. Abortion is about controlling the woman, it's never been about the child.
---
davealvord164 @davealvord164
🔁
3/
"Republican candidate Josh Hawley said it should be an "urgent priority" to keep all types of guns away from the
twitter.com
mentally ill "while protecting citizens' constitutional right to keep and bear arms."
---
Alvar @AlVATAR9
🔁
Amazing to watch GOP Rep. Gohmert lecture Peter Strzok about infidelity the same week he defends Jim Jordan — who allowed thousands of students to be molested.
Spare us the morality lecture.
And, FYI Rep. Gohmert — your Republican President Trump cheated on all 3 of his wives.
---
Stevedave @stevedave00013
🔁
A message to the Republican Party from the majority of Americans:
YOU CANNOT GASLIGHT US.
YOU CANNOT SILENCE US.
WE SEE YOUR HYPOCRISY.
WE SEE YOUR COWARDICE.
WE SEE YOUR LACK OF PATRIOTISM.
WE SEE YOUR SELF-RIGHTEOUSNESS.
WE SEE YOUR MORAL BANKRUPTCY.
---
Sue Jiron @suejiron
🔁
Would love to hear Republican congressmen read aloud their texts about Trump from 2016.
twitter.com
---
loading...
Susan Pryor @SusanPryor2013
🔁
Imagine if Strzok identified as a Republican and used the term hillbillies. Every reporter would be asking every member of GOP if they disavow his comments.
---
Felicity M. Maxwell @cityjane
🔁
Today, I introduced an amendment to ensure that those with pre-existing conditions can purchase affordable healthcare. Troublingly, this amendment drew fierce opposition from my GOP colleagues. Every single Republican on Ways & Means Committee voted against my amendment.
---
None @goldentextin
🔁
Opinion: Republicans' defense of Jim Jordan shows the party is willing to excuse almost any misconduct. via
---
Anne Longworth @radioactve
🔁
Strzok finally had enough of being cut off by Goodlatte
rawstory.com
---
Patricia Tillinghast @tillinghastpat1
🔁
Jim Jordan indicates the Strzok's testimony helps validate Republican belief that Robert Mueller's investigation into Russian interference & collusion with Trump campaign was "flawed from the beginning and politically motivated".
---
Kyle @HNIJohnMiller
🔁
Scalise is my goddamn hero. "Multiple GOP sources said House Majority Whip Steve Scalise (R-La.) pushed for the "Abol
twitter.com
ish ICE" bill to get a vote during a Republican Study Committee meeting Thursday, then again in a whip team huddle."
---
. @trusttoverify
🔁
Let it ring from sea to shining sea that the once formidable and powerfully patriotic American Republican Party has surrendered like a moth to the sun to , , , , , and .
has betrayed and all Americans. whores.
---
Jackshat @Jackshat2
🔁
@joke2power @TomFitton By your logic Trump is a republican so he can't be corrupt either.
---
impeach the clown @pmpplumb
🔁
In one of the all-time great troll jobs in U.S. political history, American patriot Congressman Elijah Cummings ignored Republican objections and asked his staffers hold up large photos showing Trump aides who pleaded guilty in the Mueller probe.
---
Michelle Poage @mpoage
🔁
This is the 77th week of my presidency and the 63rd time I've tweeted about "obstructionist" Democrats.
Which means that almost once a week I've incorrectly blamed the minority party for any unpopular policies that were implemented by a government under full Republican control!
---
Peter Wu @Liverpotlian
🔁
"They are shows intended to help Donald Trump as the walls seem to be closing in on him."
— Rep. Jerry Nadler says Peter Strozk and Rod Rosenstein congressional hearings are intended to help President Trump undermine the Mueller investigation.
---
ALT Australian Department of Foreign Affairs @AltDfat
🔁
@honoraryamerica @BrianSaetre @FoxNews Doesn't make sense. Must be a Republican.
---
🃏Harleen Quinzel🃏 @JennHaQuinn
🔁
Peter Strzok's testimony today solidified that the enemy of the American people is not the Free Press or the "Deep State" FBI. The enemy of the American people is the Russian asset in the White House and the complicit Republican party enabling him.
---
Nancy Sanders @NancySa45944060
🔁
As an American, I want to apologize to Peter Strzok for being subjected to the treasonous . This shitshow will go down in History as one of the events that lead to the end of the Republican party.
---
Terry Renner @RennerTerry13
🔁
And the sound bites from that hearing should be used by every Republican running for election from now until 2020! Es
twitter.com
pecially the one where the Dem Rep suggested that Strzok should get a purple heart?!?! How insulting to those that actually received one!! Unbelievable!!
---
Ryan Nusbickel @ryannusbickel
🔁
Most people don't know this, but you can quietly be a Republican or a Democrat.
---
Darren @darren04
🔁
Clown #3: Gross hypocrite fumbles thru an attack on Strzok, seemingly unaware of the legendary philandering by his m
twitter.com
any Republican colleagues, including the very President for whom he's obstructing justice:
via
---
Terry @20Ou
🔁
If you hang in til the end of interview with , you arrive here:
"You know, a poll just came out that I am the most popular person in the history of the Republican Party — 92 per cent. Beating Lincoln. I beat our Honest Abe."
---
Mary Gordon-Hagler @mghagler
🔁
North Carolina Republicans invented a diabolical new ploy to suppress black voter turnout:
slate.trib.al
---
---