Ray Lewis: 28.542k tweets talking about this in the last 24 hours

People talking about Ray Lewis: - BleacherReport - ParkerMolloy - nick_parco - duhfraytuhs - _kayejaee_ - _Hoodiemelo - ProbablyRyanFoy - cblockd - Michael_Rosa_ - realsportsporn[...]

- KidBold - Pinkebelly - SorryIrizarry - Wolf_ReallyDoe - ThatKidsGood_ - vicwillslapyou - iFightGiants - pevans3908 - 2forme2foryou - Tey_Sweatshirt - _QueenDeej - 1marcelochi - action_jacks0n - FoSJones - _MXXVIII - leo_calhoun - MayweatherSZN - Stfu_Skeet - D_TwoSeven - the_MUT_MAN_U - James5Buck - _stefthechef_ - Tea4maryland - aliciousness007 - DregoDaGreat - MallonSZN - begreatbando2 - KINGBAM_BAM7 - JICHOdaDOG - so_rudez - A_panop - ThatPanthersGuy - mcnultybynature - pintola789 - chris_mancino2 - yeezy2times - lawrencebagwell - drakesprincess - 5Shones - HeavenlyWillow - _JUICE05 - jayy_wonders - qream_chees - NathalyDaniela_ - kjlafaso - jasmine_orta - thedefninja - Knee_Ayy_Sia - SHOWTIMEnjb - Tea4maryland - Rome23J - francescababe_ - BeJEllis_ - BizzleSOTE - theWhat2016 - PipeDownYo - MoreLouLessRico - wbmatt_ - queenbeee032 - iLLyTree - MoreLouLessRico - askme734 - CJ_getsBusy - KonnorGrimek - 808__Heartbreak - danny_boyy150 - 1114cole - teddy_montoya - Bowersauce - BennyMacBlog - CFrigginFrost - RLJ1738 - ShashuzaJr - ___LadyDean - boulderlord - ManOfAuthencity - KiaSpeaks - dan_jablonski - kaylee_wilsonn - Brima95 - iLLyTree - Bens_head_space - jo3llle - Ghetto_Rapunzel - AmourrDaijha - dcarey_314 - WeakInTheNeeds - jsmith_55 - FitzGSN_ - Non_Viction


This Tag appearing in: United States: ( Albuquerque - Atlanta - Austin - Baltimore - Baton Rouge - Birmingham - Boston - Charlotte - Chicago - Cincinnati - Cleveland - Colorado Springs - Columbus - Dallas-Ft. Worth - Denver - Detroit - El Paso - Fresno - Greensboro - Harrisburg - Honolulu - Houston - Indianapolis - Jackson - Jacksonville - Kansas City - Las Vegas - Long Beach - Los Angeles - Louisville - Memphis - Mesa - Miami - Milwaukee - Minneapolis - Nashville - New Haven - New Orleans - New York - Norfolk - Oklahoma City - Omaha - Orlando - Philadelphia - Phoenix - Pittsburgh - Portland - Providence - Raleigh - Richmond - Sacramento - St. Louis - Salt Lake City - San Antonio - San Diego - San Francisco - San Jose - Seattle - Tallahassee - Tampa - Tucson - Virginia Beach - Washington - United States - ).
Popular tweets tagged with Ray Lewis:

10 de fevereiro de 2017
#ListenToJungle @CFrigginFrost
🔁
Ray Lewis: he removed god from his life
Me: but you killed a guy.
Ray Lewis:
---
loading...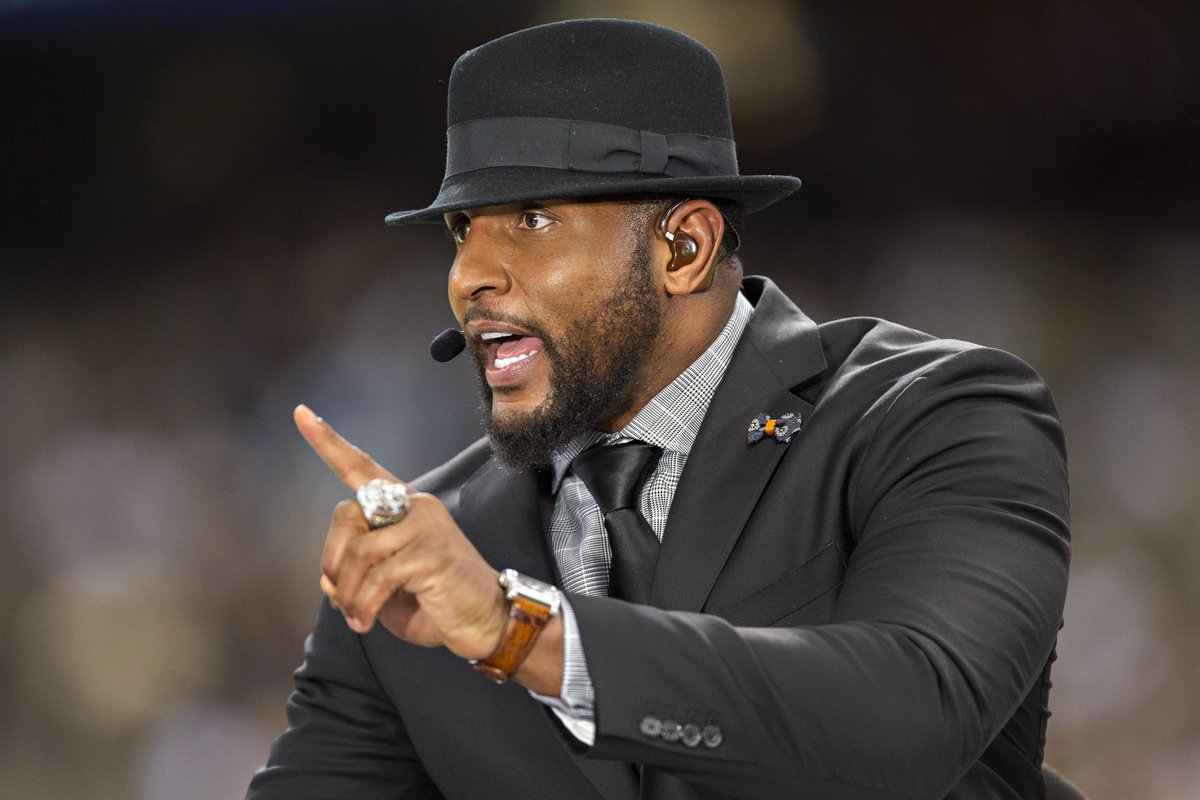 Marcellus @1marcelochi
🔁
Ray Lewis says Odell Beckham Jr. has removed God from his life
ble.ac
---
AyeAyeRon @KINGBAM_BAM7
🔁
Every time Ray Lewis has something to say
---
10 de fevereiro de 2017
S.O.T.E @BizzleSOTE
🔁
Ray Lewis has lost his damnnn mind
---
Ti @SorryIrizarry
🔁
Me when Ray Lewis opens his mouth to speak.
---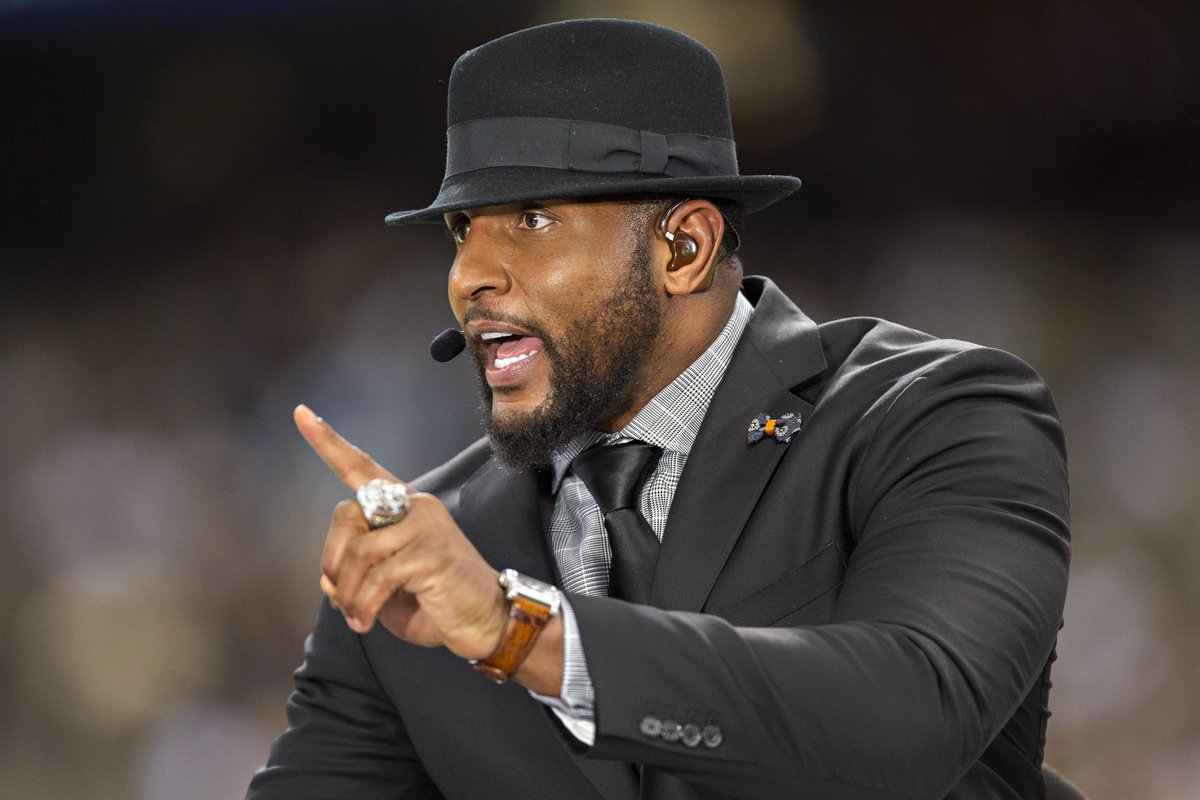 Bleacher Report @BleacherReport
🔁
Ray Lewis says Odell Beckham Jr. has removed God from his life
ble.ac
---
Parker Molloy @ParkerMolloy
🔁
Ray Lewis was charged with killing 2 men, so maybe he should chill
twitter.com
---
Nick Parco @nick_parco
🔁
Well, Ray Lewis would know what it's like to remove a man from life
twitter.com
---
earl @duhfraytuhs
🔁
Ray Lewis introduced a man to God. First hand.
twitter.com
---
Kaye Jae @_kayejaee_
🔁
This guy Ray Lewis 🤦🏾‍♂️🤦🏾‍♂️
---
Ryan Foy @ProbablyRyanFoy
🔁
@nypostsports @nypostsports check your sources smh. Headline should read "Ray Lewis has now been driven fully insane due to murder guilt"
---
Corey ™ @cblockd
🔁
@Lastrellpoet @raylewis @MichaelVick They are on an Uncle Tom level and we can't go for this... Ray Lewis needs to look in the mirror
---
Reuben Stanford @realsportsporn
🔁
Why does ray Lewis have a platform? He's a radical that has worked overtime to assimilate after his arrest. More dang
twitter.com
erous now than ever.
---
Paul. 🇳🇬🇬🇭 @KidBold
🔁
Hot 100, this week 10 years ago:
1. Mariah "Touch My Body"
2. Usher "Love In This Club"
3. Madonna "4 Minutes"
4. Leona Lewis "Bleeding Love"
5. Jordin Sparks "No Air"
6. Ray J "Sexy Can I"
7. Weezy "Lollipop"
8. Breezy "With You"
9. S. Bareilles "Love Song"
10. Flo Rida "Low"
---
CNJ™ @Pinkebelly
🔁
I don't know what OBJ's relationship with God is, but I know for damn sure that Ray Lewis doesn't know, and that it's not his place to say on television.
---
Bill Bixby @Wolf_ReallyDoe
🔁
And they acting like Ray Lewis is some honest, sincere individual. The same Ray Lewis who got in the middle of the pr
twitter.com
otest and took 2 knees because he didn't give a fuck about what the players was actually doing smh...
---
Paul Evans @pevans3908
🔁
You are wrong again about Chris Carter... He is saying exactly what Ray Lewis is saying he's just saying it differen
twitter.com
tly... Stop defending the actions of another immature professional athlete who got caught doing or being surrounded by others performing illegal acts....
---
Season 21 Cartman @2forme2foryou
🔁
Ray Lewis mad cuz OBJ won't let him be a father figure to him?
---
FullOfShitstaJones™ @FoSJones
🔁
Ray Lewis need to get the fuck outta here with that heavy-handed Jesus talk.
We know what you did in Atlanta
---
Leo L. Calhoun Jr. @leo_calhoun
🔁
U dont know if roseanne change her ways no more thn u know if ray lewis changed his ways. Why does kapernik need to d
twitter.com
onate All his money. You make NO SENSE
---
Mayweather @MayweatherSZN
🔁
If Odell really lost god than ray Lewis is the best person to put god back in his life. I heard ray is the best at s
twitter.com
ending people back to god
---
StepDaddy Skeet 👨‍👦‍👦 @Stfu_Skeet
🔁
Ray Lewis keep making it hard for black people to keep him lol
---
D. @D_TwoSeven
🔁
Ray Lewis was outta pocket, but OBJ handled it with class.
---
Ravens :( @Tea4maryland
🔁
Ray Lewis is that OG who found Jesus in prison and is annoying as fuck when he gets out.
---
Dre Fredrico @DregoDaGreat
🔁
Ray Lewis to himself after killing 2 black men in Atlanta:
twitter.com
---
Ëvån @ThatPanthersGuy
🔁
Ray Lewis said Odell don't don't have no God or foundation and Odell went posted a Men and Womens day devotion prayer they had Saturday LMAOOOOOOOO
---
#BonelessPizza @lawrencebagwell
🔁
When has Ray Lewis not been sanctimonious? Everything the guy says somehow comes back to how great he is. When he claimed 'God would not make me successful if I were guilty', that was the last straw for me. He shouldn't have a statue nor a gold jacket.
---
Franny Gal @HeavenlyWillow
🔁
Ray Lewis was charged with killing 2 men, so maybe he should chill
twitter.com
---
Kevin LaFaso @kjlafaso
🔁
@CarlBanksGIII Do guys like Ray Lewis actually listen to how stupid they sound
---
The People's Champ™ @SHOWTIMEnjb
🔁
Ray Lewis removed life from someone's life when he killed that dude.
twitter.com
---
Ravens :( @Tea4maryland
🔁
Ray Lewis was a phenomenal football player and obviously a Baltimore staple, but man I wish he would stop saying such dumb shit
---
Rome™ @Rome23J
🔁
Ray Lewis at the very least is guilty of obstruction of justice in a double homicide. Odell payed for the band to play Neck. Advantage Beckham.
---
EE @theWhat2016
🔁
Ray Lewis funny.
---
Uncle DARRIUS Piper @PipeDownYo
🔁
I really can not stand Ray Lewis.
---
TreeBodi @iLLyTree
🔁
and I see Ray Lewis is still not doing well.. if I was a praying man I'd say a prayer, but I'm not.. so it's still fuck that dude
---
DropTopWop 🏎💨#E4N @MoreLouLessRico
🔁
Ray Lewis is exactly why people are afraid to come to Jesus....Church folk always judging someone....HOW DOES RAY LEWIS know OBJ's relationship with the Lord? Instead of commenting on something he's not aware of...How about talking to him first??!?!!!! 😒
---
ask @askme734
🔁
Man ray Lewis be trying Lmaoo
---
Konnor Grimek @KonnorGrimek
🔁
Sometimes, rarely, I'm left speechless.
Ray Lewis lecturing Beckham is one of those times.
twitter.com
---
. @808__Heartbreak
🔁
@MySportsUpdate @TheHerd Ray Lewis removed a human from this world
---
Mac @BennyMacBlog
🔁
Ray Lewis Thinks Stabbing Someone Is Better Than Boating With Your Boys… My Words, Not His. (Our lawyers made me add that last part)
---
loading...
T'Chitlins @RLJ1738
🔁
Ray Lewis said Odell has removed God from his life and Odell literally just had prayer meeting in Big Mama's living r
twitter.com
oom beefier repeorting to off-season workouts....Ray Lewis just gotta shut up Man...
---
"he do got an alligator." @KiaSpeaks
🔁
Good morning everyone except Ray Lewis!
---
Spider-Ben @Bens_head_space
🔁
I'm so tired of Ray Lewis. Not everyone needs religion to be a good person. There are plenty of folks that are relig
twitter.com
ious who are doing bad things too🤷🏻‍♂️
---
Hug My Nuts @WeakInTheNeeds
🔁
Whereas Ray Lewis helped remove Jacinth Baker and Richard Lollar from this life.
---
Fitz @FitzGSN_
🔁
NEW: Gotham Front Page
Panel -
Headlines:
- ArbysSZN
- Playoff Hawkey
- Stanton Stinks
- Holy Shi*t, Ray Lewis
- Happy Birthday Hopper!

---
---