puerto rico: 82.750k tweets talking about this in the last 24 hours

People talking about puerto rico: - AP - StefanMolyneux - thehill - lindanye6615 - Make_the_furfly - Wford623Ford - kbass0007 - AnthonyEinzig - manudelano - Bryan_Alcantar[...]

- volvoks99 - aguacontuna - escorpnegro - TheCannafiles - JenniKarine - FDain2 - TheEvolver99 - soyajeisi - IsolLennon - Marbahr16 - michellebvd - Langdon__Tate - piazoe001 - PunditMonitor - Moondragon_1 - MetrocrestCofC - DORELYROMAN - JMartinsFilho2 - JuanGRiosRivera - waltermaes - JasonWelle - gabymariediaz1 - kybassmaster123 - 12345and6 - rovendetti - kelvinj21n - thinkpuertorico - shane_bix04 - muttslikeme - vinniekniffen - drLisaM - jodws_ann - ap421 - QuinnBx - EusebiaAq - OriolGutierrezC - cuchy68 - StocktonDS2 - jesuschuchodiaz - msmaryclinton - gutokr - wildavil7 - adam_starkey6 - JamesWHicks - keithtyras - ljblack6 - carpediem1013 - Eli_DEVITTone - PPDinforma - msmaryclinton - Lucianowrites - AllrightWing - bretnelson28 - Jayd360 - PeterVDubs - thinkpuertorico - Y3W38 - juanrive - ConservAgent1 - AinyKazmi - LynMarrero2 - ComiteOlimpico - LillyMaxParker - wildflower1961 - FrankBoutit - yayayarndiva - syazwinasaw - thauglyprincess - Sylvister_13 - carlycoccaro - jalevogt - MrPresident910 - Morena_Bella29 - arealgentleman6 - estadocida - El_Taitus - Franquillo - _Rakyat_News - kholmesKSHB - WCMUNews - cuchy68 - GatzTdaMax - magpiedaytona - newlocalmedia - Info24US - TheTruth24US - Lucianowrites - ml8_ml8 - MostDopeMorena - Eliseo951


This Tag appearing in: United States: ( Boston - ).
Popular tweets tagged with puerto rico:

10 de fevereiro de 2017
Walter Maes @waltermaes
🔁
Puerto Rico could become the 51st state
ti.me
---

Mrs. Lennon @IsolLennon
🔁
The people of Puerto Rico voted in favor of statehood today. Here is my statement:
---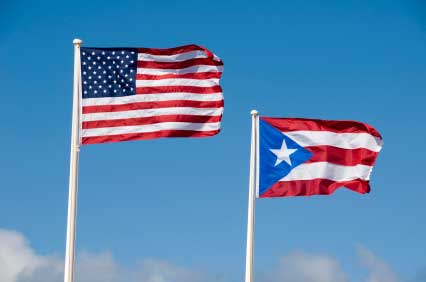 Metrocrest Chamber @MetrocrestCofC
🔁
Would you favor #PuertoRico becoming the 51st state? Article courtesy of @TIME #USA
time.com
---
10 de fevereiro de 2017
João Martins Filho @JMartinsFilho2
🔁
Puerto Rico could become the 51st state
ti.me
---
10 de fevereiro de 2017
haysee. @soyajeisi
🔁
Puerto Rico voted to become the 51st state but here's why it probably won't happen.
---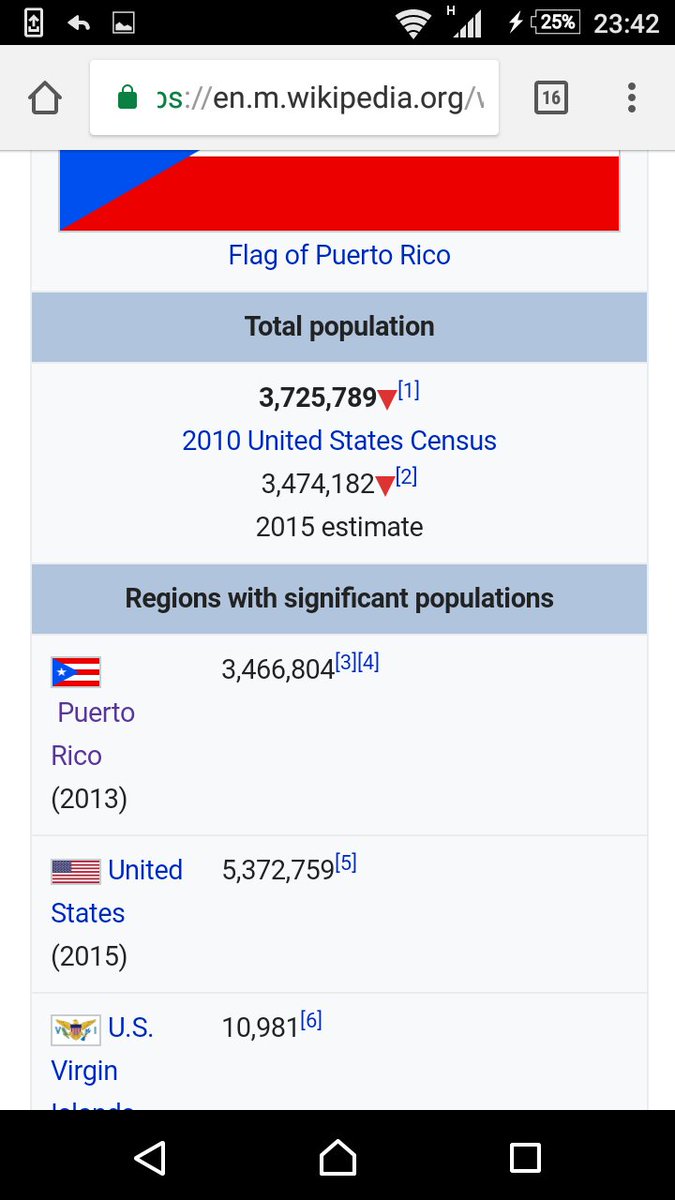 volvoks🇸🇾 @volvoks99
🔁
@suvyboy @OrwellNGoode Puerto rico is losing population really fast, it seems economy is not doing well
---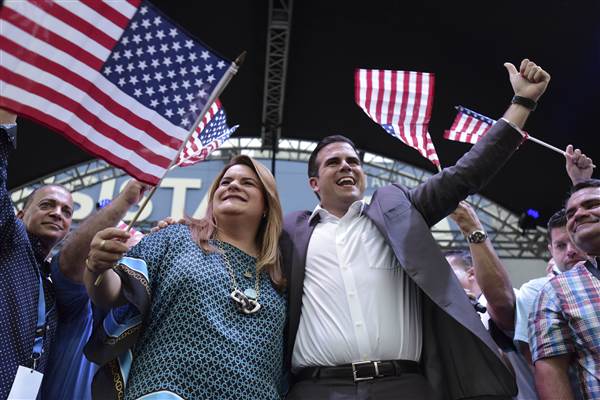 Bryan Alcantar @Bryan_Alcantar
🔁
What's Next in the Fight for Puerto Rico Statehood?
nbcnews.to
---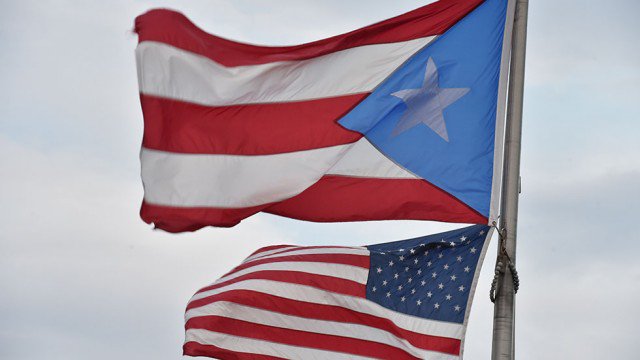 The Hill @thehill
🔁
Puerto Rico votes in favor of US statehood
hill.cm
---
The Associated Press @AP
🔁
BREAKING: Puerto Rico's governor says U.S. territory has overwhelmingly chosen statehood in nonbinding referendum.
---
Stefan Molyneux @StefanMolyneux
🔁
I'm confused. Why would Puerto Rico want statehood if the United States is evil, racist, bigoted and run exclusively on white privilege?
---
Linda @lindanye6615
🔁
DO WE HAVE TO LET THEM IN??? OH WAIT, I'LL TAKE PUERTO RICO IF CALIFORNIA LEAVES!!!!!
twitter.com
---
M @Make_the_furfly
🔁
Do you want Puerto Rico to become the 51st state of the United States of America?
---
loading...
Bill Ford @Wford623Ford
🔁
Puerto Rico voted to join US as 51st state! Of course they did! Bankrupt and want American taxpayers to bail them out! 23% voter turnout.
---
Styx Einzig @AnthonyEinzig
🔁
Trump's Wall = 5 billion dollars.
Bailing out Puerto Rico = 135 billion dollars.
Guess which one Progressives say poor people can't afford?
---
manu @manudelano
🔁
Puerto Rico... I'm baaaaack! #HomeSweetHome 🇵🇷💙
---
Ramon Luis Morales @escorpnegro
🔁
97% vote in favor of Puerto Rico's statehood today. Congress listen to the people. Respect to the people standing up for their beliefs.
---
The Cannafiles @TheCannafiles
🔁
kushtourism.com
In light of the recent Puerto Rican vote... #PuertoRico #cannabis #MMJ
---
Karine Jennifer @JenniKarine
🔁
Puerto Rico: We want to become a state so that we are taken seriously, and treated with dignity by Americans.
Florida: I have some bad news
---
F Dain @FDain2
🔁
The voters of Puerto Rico have spoken, Congress must pave the way for statehood
newsnow.co.uk
via @NewsNowUK
---
Bari @TheEvolver99
🔁
Could Puerto Rico become the 51st state in the US? Here's what to know about this weekend's nonbinding vote in favor
---
loading...
Michelle B. Van Dyke @michellebvd
🔁
Here's everything you need to know about Puerto Rico's statehood vote
buzzfeed.com
---
Eliana. @Langdon__Tate
🔁
Ryan Tedder (One Republic) sang Happier (which he co-wrote) during their concert in Puerto Rico (via )
---
Christina Perez @piazoe001
🔁
Interesting
fb.me
---
Political Junkie @PunditMonitor
🔁
@ericbolling @FoxNews Can we possibly trade California for Puerto Rico? I'd be in favor of that.
---
Moon Dragon @Moondragon_1
🔁
They still want to join this circus.
Puerto Rico votes to ask Congress to become US state
---
DoRRely RRoman @DORELYROMAN
🔁
Thank you for giving us the opportunity to certify voting process for people of Puerto Rico. Our team came away impressed.
---
Juan G Rios @JuanGRiosRivera
🔁
Poll: Do you think Puerto Rico should become the 51st State?:
via.fox43.com
---
Jason Welle @JasonWelle
🔁
After pro-statehood vote, Puerto Rico's now running for the United States' hottest governor.
---
✈Gabriela Marie✈ @gabymariediaz1
🔁
VIDEO: Sean Spicer sobre el plebiscito: "Now that the people have spoken in Puerto Rico this is something that Congress has to address."
---
MikeNapierDeplorable @kybassmaster123
🔁
The U.S. Welfare Territory of Puerto Rico votes in favor of statehood.
Oh..... HELL NO!
Source: abcnews.go.com
---
look2theskyz🌹 @rovendetti
🔁
Floridians do not want Puerto Rico as the next state Americans should not want it as the next state they want us to pay their bill
---
Kelvin J Medina @kelvinj21n
🔁
1958 Alaska turnout 21%=90% statehood
2017 Puerto Rico 23%=97% statehood
1959 Hawaii turnout 34%=98% sratehood
Its the voters who count.
---
Think Puerto Rico @thinkpuertorico
🔁
There is no way we should grant statehood to Puerto Rico; Illinois would lose its title as the most corrupt and mismanaged state.
---
potato @shane_bix04
🔁
Puerto Rico may finally become the 51st state
---
muttslikeme @muttslikeme
🔁
Puerto Rican voters back statehood in questioned referendum
wapo.st
---
Lisa Masterson @drLisaM
🔁
Puerto Rico orders students to get vaccinated against HPV (from @AP)
apnews.com
---
Michael @QuinnBx
🔁
Today, Bankrupt Puerto Rico voted overwhelmingly for statehood. Should Congress consider their request?
---
---