#prolife: Become Trend on twitter at (2018-01-28 03:25)

People talking about #prolife: - SBAList - cnalive - EWTN - az_smith - S_Cooper0404 - BrandonTheMOG - ErnestPrayers - pushrodv8 - ROCKONOHIO - The_Virg_[...]

- MitziDonnelly - jamiemi38522677 - wendyyrocha - tarafdavis - pushrodv8 - butera_emily - JGalt09 - rayyykayyye - No_Liberal_Tex - hale4jesus - mamaw22 - DatOtherMichael - sntrivino - spucscotland - TheImmortal400 - vmetu - judysix6 - royalbluesmiles - cwalker0506 - RobertMRice - jmturner_author - thelastbrunnang - covfefeartist - dmb1031 - schmitty8250 - patriot_mom6 - KgdlBrown97 - CaCindy3 - TheImmortal400 - MarjWorld - MiltonWolfMD - DavidQuickBooks - Trew1Trew - djaznh - KJVPrewrather - BobbyDuley53 - Luke4Tech - sflofMass - enigmanpm - tohellwithlibs - johnnycy89 - nanita7m - HardlyApathetic - CJWarner1 - momkmd - vannsmole - OpalGlow - SThwaites25 - TXLS10 - Jacinallhonesty - Wrangler2224 - 2CynicAl65 - chepkorirmm - CapitaLiszt - EWTN - sistervpaul_ - karriewolf4 - caitieeebug - Chelygirl77 - gusmac2 - Kimbermac2 - chepkorirmm - BillVrbin - LaOkieKat - vasanna11 - deadstroke55 - ACatholicPrayer - sandrashaheen - CWWyche - LNEnriquez - CarleyAlex26 - RuthieRedSox - msannierose - MaryIsRight - BPFM531 - NYACC1978 - Crews13Cheryl - i77uMyNation - ErnestPrayers - ThomasMoreSoc - Beverly99139999 - surfermom77 - royalbluesmiles - KatGonzales5 - JohnTDolan - spucscotland - Karee_news - MaryIsRight - mikes_steven - pms221969


This Tag appearing in: United States: ( Austin - ).
Popular tweets tagged with #prolife:

spucscotland @spucscotland
🔁
An ugly little truth - Ivan Padovani
#Abortion #Prolife
---
loading...
spucscotland @spucscotland
🔁
Abortion and Women's Health
#Abortion #Prolife
---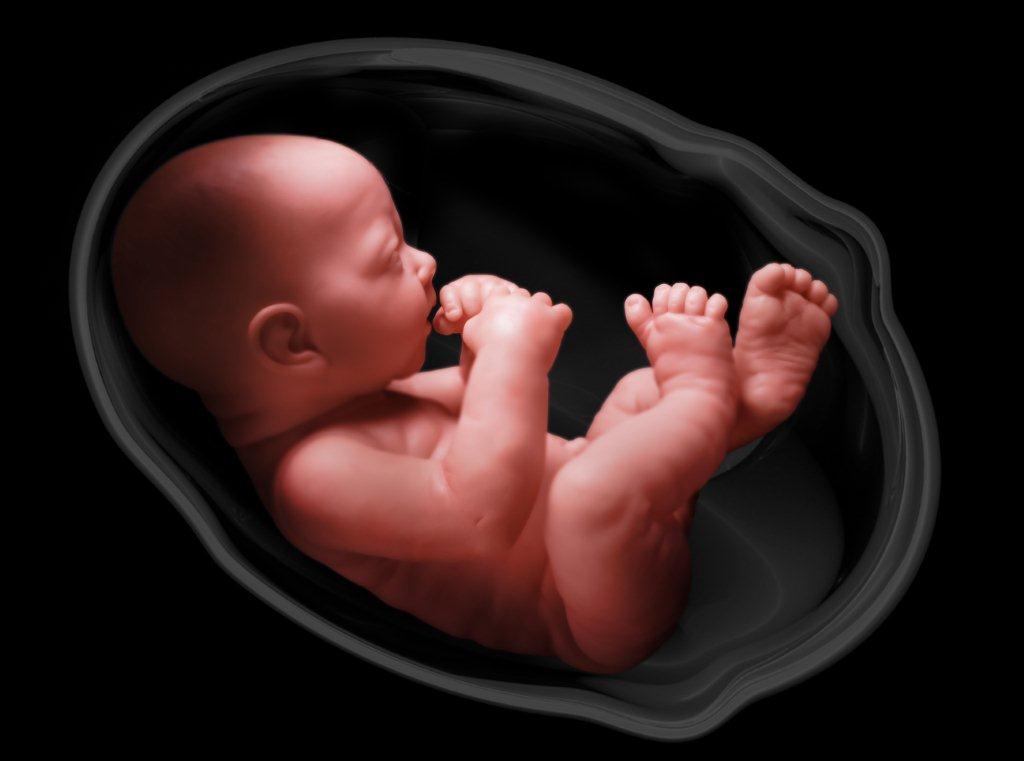 larry norman @deadstroke55
🔁
#59millionlives #ProLife
"..do not shed innocent blood..." --Jeremiah 7:6
---
Sandy Shaheen💍🌹 @sandrashaheen
🔁
#ProLife all around 💯
---
TOM CAPLIS @pushrodv8
🔁
"Life is the gift of
GOD
and this only to be taken
by God."
St Thomas Aquinas
#ProLife
#DefundPP
---
10 de fevereiro de 2017
Susan B Anthony List @SBAList
🔁
First Study to Reveal Power of Baby Kicks in Utero 😮
breitbart.com
#ProLife
---
EWTN @EWTN
🔁
EWTN's coverage of the is starting in 15 minutes! Be sure to catch it on , , , or on the free
twitter.com
EWTN mobile app!
---
🌹COOPER ❤'s THE MEMO🌹 @S_Cooper0404
🔁
#prolife . #HumanBabiesMatter Abortion is murder.
louderwithcrowder.com
---
Brandon Hannon @BrandonTheMOG
🔁
I'm #prolife. That's why I #DefendDACA and #DefendDreamers. All humans matter. ❤
---
The Virg Podcast Stable Constitutionalist @The_Virg_
🔁
"Dangerous 20-week abortion ban" I want you to marvel at the complete lack of critical thought that went into making
twitter.com
that statement. I say marvel because Abortion by definition is dangerous to both mother and unborn human being. But then again, you are a liberal so....
---
Mitzi Donnelly @MitziDonnelly
🔁
THINK PEOPLE....THINK!!!! What if you're wrong.... 👇🏻👇🏻👇🏻👇🏻👇🏻👇🏻?
twitter.com
?🏻#PROLIFE!!
---
wendy ✨ @wendyyrocha
🔁
Abortion is not about choice.
It is about escaping the consequence of your choice.
#RiseUp4Roe #Prolife
---
tfdavis @tarafdavis
🔁
Are African Americans aware of this evil towards them by Planned Parenthood? (Video)
facebook.com
twitter.com
---
Emily J Butera @butera_emily
🔁
People rallied at the Missouri State Capitol on Saturday to support Right to Life, a pro-life organization. #prolife
---
Bossy Brat @JGalt09
🔁
"Abortion & racism are both symptoms of a fundamental human error. The error is thinking that when someone stands in
twitter.com
the way of our wants, we can justify getting that person out of our lives. Abortion & racism stem from the same poisonous root: selfishness." -Alveda King
---
raykaye @rayyykayyye
🔁
Today I'm 17 choosing to support life all because when my mom was 17 she chose to let me live mine.
---
Release the Memos🇺🇸 @No_Liberal_Tex
🔁
Do you think that all women are pro-choice? Because we aren't.
#ProLife #DefundPP
twitter.com
---
Dr.#NoDacaAmnesty👪Campaign Promises👉BuildKatesWa @hale4jesus
🔁
townhall.com
Congrats @realDonaldTrump #ProLife Award
---
Norma Trivino @sntrivino
🔁
Each one of us can be the voice for pre-born babies.
twitter.com
---
Royal Blue Smiles @royalbluesmiles
🔁
@peta2 If you're not against abortion you're not allowed to be outraged by this.
#ProLife
---
C. Walker @cwalker0506
🔁
The only thing dangerous in this picture, other than the slaughter of millions of babies, is you.
twitter.com
---
Robert Rice @RobertMRice
🔁
Fr. Mark & Br. John took the message to the streets. Here they pause for a photo.
---
J.M. Turner @jmturner_author
🔁
🎚Take a good look at the "father of lies" who lures women into believing that murdering their unborn children will
twitter.com
give them the freedom to live as they desire. There's no freedom in mortal sin that destroys sacred human life.
---
WashingtonsImmortals @TheImmortal400
🔁
No they will not. The movement will end abortion forever in this country. Your days of being able to kill babies is
twitter.com
coming to an end. Tick tock.
---
Marjorie 🍞🍷 @MarjWorld
🔁
This summer, citizens of will be voting on whether or not women should be able to murder their unborn children. What
twitter.com
a repulsive thought. What gives us the right?!
---
David Roberts @DavidQuickBooks
🔁
Our Country is at a fork in the road and we have chosen the wrong path. #ProLife #Christian
brev.is
---
ProlifeProgressive @KJVPrewrather
🔁
I hope you had a lovely Sabbath. Please discuss neuropychiatry with me. I really want to fund neupsychiatric reasear
twitter.com
ch, education, and healthcare provision with my tax and what little other dollars I have, because I'm a mentally ill human.
---
SFL Of Massachusetts @sflofMass
🔁
show that will . calls on the people of not to but .
twitter.com
---
🇺🇸 To Hell With Liberals 🇺🇸 @tohellwithlibs
🔁
@SenGillibrand They would want the #abortion option! #Prolife wouldnt stand a chance!
---
johnny cy @johnnycy89
🔁
More inconvenient truth. Will @espn cover this? #CondemnHate #CelebrateLove #ProLife
liveaction.org
---
THE BOSS @momkmd
🔁
@walkforlife @StPatricksSem #ProLife Thank you all walking and all praying for our babies to have the right to Life!
---
Opal 🍸 @OpalGlow
🔁
@SenGillibrand Sorry, I don't live there on the #DNC plantation. #ProLife
---
Caitie Polivka @caitieeebug
🔁
Asking a person "why don't you care about born people?" is like asking a breast cancer awareness activist "why don't you care about victims of domestic abuse?"
Sounds dumb, doesn't it?
Stop it.
---
Bill Vrbin @BillVrbin
🔁
Why I'm
I was a would be abortion myself. My mom changed her mind. I overcame poverty & a difficult upbringing. I'm now an officer in the military and I have my own beautiful family. I want to give other children the chance to make it. Abortion robs life of that chance.
---
Savanna @vasanna11
🔁
Do you think that all women are pro-choice? Because we aren't.
#ProLife #DefundPP
twitter.com
---
CatholicPrayer @ACatholicPrayer
🔁
"Jesus, manifesting His Incarnation to His Holy Mother, in the womb of Mary, have #mercy on us. #ProLife"
---
Lauren Enriquez @LNEnriquez
🔁
I was honored to join Chuck and Annie in their studio last night for the podcast. We talked , , , , and al
twitter.com
l things .
---
Carley Alexander @CarleyAlex26
🔁
. Please allow HB1505 to be heard in the House. Parents should be able to make medical decisions for their children b
twitter.com
ased on religious conviction without government interference.
---
MaryJaneWright @MaryIsRight
🔁
@KamalaHarris Abortion is immoral, but at or after 20 weeks it is unconscionable. #infanticide #ProLife
---
American Patriot @NYACC1978
🔁
and are Pro-Abortion Senators from the state of New York. I have been a New York resident since I was born. Every
twitter.com
New Yorker needs to vote these two Senators out of office when they run for re-election.
---
loading...
Cheryl Crews @Crews13Cheryl
🔁
The movement is not going away because the truth is on our side: Life begins at conception. Honored to join thousands of people from all over the country at the 45th annual .
---
i77uMyNation @i77uMyNation
🔁
VOL. 1 ISSUE 4
NO
twitter.com
---
Thomas More Society @ThomasMoreSoc
🔁
Cecile Richard officially resigns. What is ahead for the outgoing CEO of Planned Parenthood?
nationalrighttolifenews.org
#Prolife
---
Royal Blue Smiles @royalbluesmiles
🔁
We would still be fighting because plenty of us women believe abortion is WRONG! Abortions after 20 weeks are absolu
twitter.com
tely barbaric and should be banned! As a woman, you and your pro-choice baby killers do not speak for me!!
---
MaryJaneWright @MaryIsRight
🔁
Hey, Kirsten, women naturally love & want to protect their children, even those still in the womb. Not all women a
twitter.com
re not killers like you. It may take a majority of women in gov't for life to be seen as sacred, not something to flush away.
---
---