President: 1174.353k tweets talking about this in the last 24 hours

People talking about President: - christinawilkie - SenSchumer - RepAdamSchiff - ThatsJustBogus - tracymntr9 - chelate164 - Mwr17Mary - newmexicofran - ashu_sri07 - dennyds24[...]

- mabhishek16 - lazapir - CounterMil - Seahippy29 - Shambhvi_ - FOX17 - EggRetweet - MonieMakeup - bigbangrc - LeeAnn_Writes - Watchman33Eze - sheatsley_reid - SRUSSO0204 - GlenzitoZN - garbagehuman80 - EPuffany - ivanabreu12i - cathykaku1 - MelitaBommarito - AnotherExpert - leah_bh - bigsanturi - somto_mufc - ScienceisFact1 - bizunwrapped - naynayfig - candi_candid - deotero - _rowieeee - HeatherRez - CallingU0UT - USARocks1971 - CherylP07127196 - OxFarmFarm - hdm925 - prashantanimje - caharshpareek - hey_Al_Pal - duck_fan68 - Leah64299466 - Jenni11593457 - Lolovivi_ - woahohkatie - saratogainjuly - Hknbrn9 - burghline - timproul - SEBASTIANCAT75 - sullysmith1141 - hollymain10 - RANESWA424 - andrewalbury - GeneKeller19 - RDTBook - ArgoJournal - krhomolka - ndb4ever - GrammaYayam164 - Adriana_hailey6 - Dotwittling2 - I_am_back_NJ - qwertyLGBT - mrsksomeday - PAULDROGERZ - Kpetersen123 - Lv2Spin - Dianne658 - CrayfishCrawdad - SurajSDubeyINC - qyeqpcaeqirjtt1 - jjstageface - EllenMorris1222 - TatishApat - wendellshaw5 - greginthemiddle - lovebarbie1928 - domengow - PeterDubroff - MaggioMichelle - Marvinparks13 - adarpe - politicalHEDGE - Jenlskelly - duli3131 - CarlMatsx2 - JudyMoo64479187 - SueLeugers - dmanolli - chgrignon - cjack12


This Tag appearing in: United States: ( New York - ).
Popular tweets tagged with President: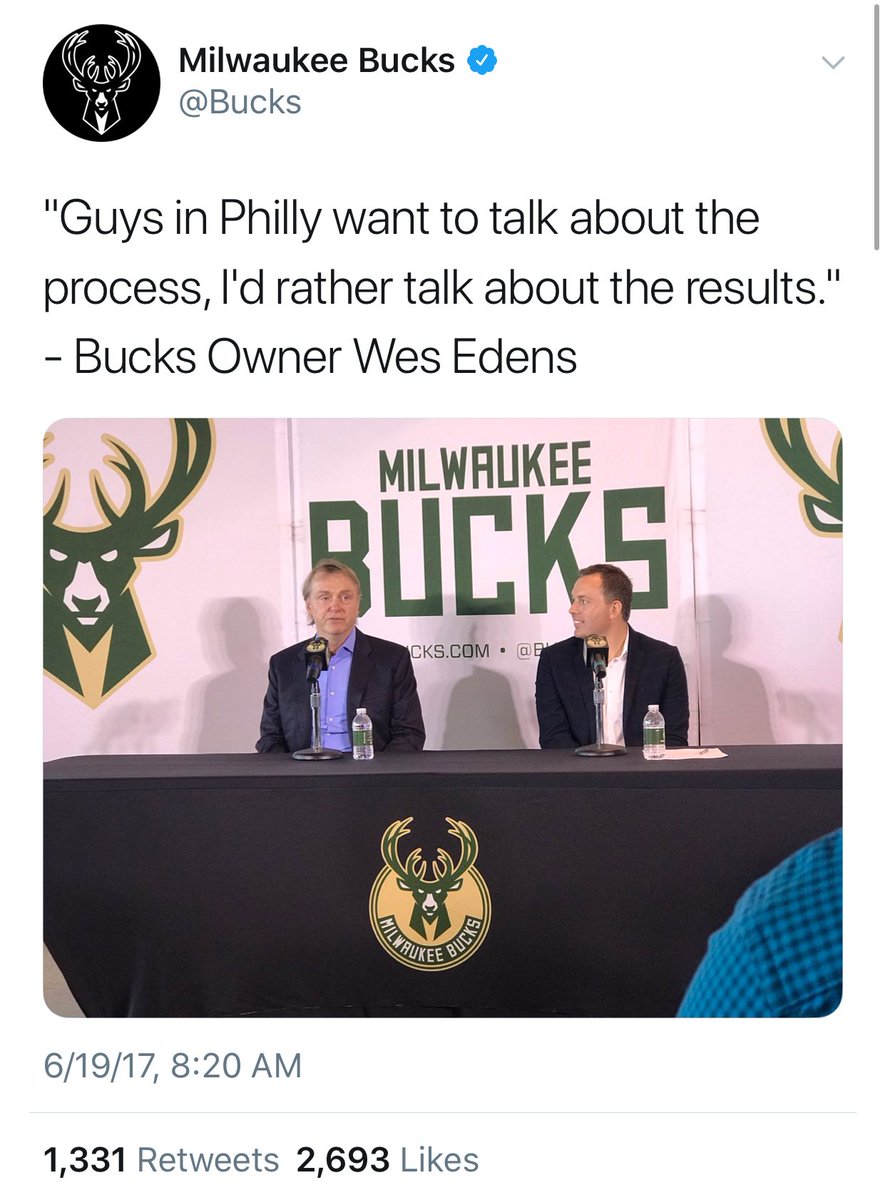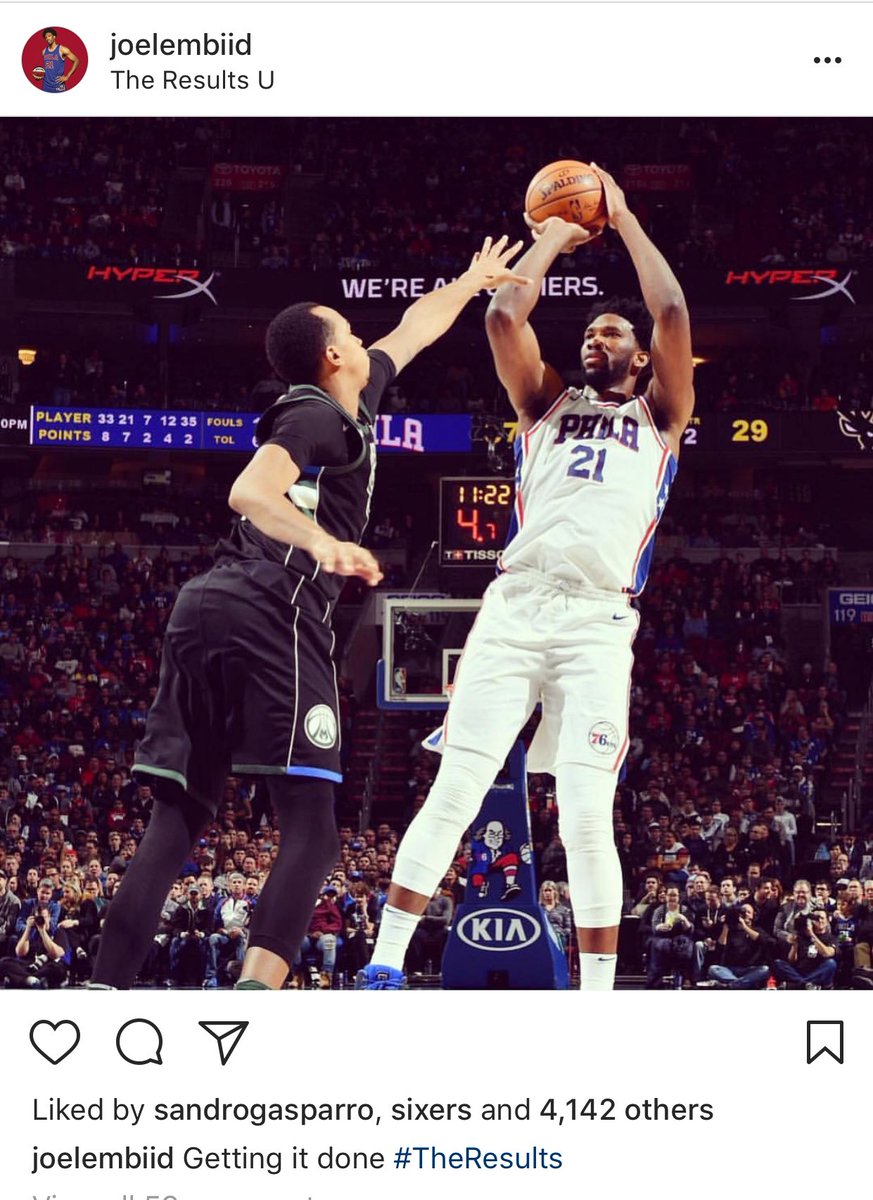 Chris Jackson @cjack12
🔁
MY PRESIDENT
---
loading...
Roman @saratogainjuly
🔁
Not 👎😰💯
JUSTICE FOR THE AMERICAN PEOPLE AND
PRESIDENT TRUMP LAW
ENFORCEMENT AND ORDER
🙏🇺🇸💯
---
BURGHline.com @burghline
🔁
Trustee: MSU president should quit over sex assault scandal
tinyurl.com
---
10 de fevereiro de 2017
michelle maggio @MaggioMichelle
🔁
.@Franklin_Graham: "I'm just grateful to the president."
---
Leah @leah_bh
🔁
Brilliant piece at @mcsweeneys:
mcsweeneys.net
---
Christina Wilkie @christinawilkie
🔁
Trump just made history, many ways. First president to preside over a govt shutdown while his party controls the Hous
twitter.com
e, Senate and White House AND first president to preside over a shutdown on the first anniversary of his inauguration AND earliest shutdown ever in a presidency.
---
Chuck Schumer @SenSchumer
🔁
This will be called the . There is no one who deserves the blame for the position we find ourselves in more than Pres
twitter.com
ident Trump.
---
Adam Schiff @RepAdamSchiff
🔁
When you're the President and your party controls both Houses, only the most minimal level of competence is needed t
twitter.com
o keep the government open.
---
Sulie @ThatsJustBogus
🔁
A republican president with a republican controlled congress and we have a government shutdown? Trump is without ques
twitter.com
tion the biggest screw up to ever live in the White House.
---
traci @tracymntr9
🔁
@Yubbie007 Obama,, you should know, you are the most divisive former President
---
Patti K @chelate164
🔁
We have a president who makes his own decisions and his agenda is for the American people
His actions speak louder than any of hateful words
They hate him because they ain't him
It's time to STAND UP and support our .
.
---
Mary Richardson @Mwr17Mary
🔁
Yikes. Sen. Tammy Duckworth (D-IL): "I will not be lectured about what our military needs by a five-deferment draft dodger." She labels the president "Cadet Bone Spurs."
---
Fran Gelfand @newmexicofran
🔁
"A shutdown falls on the President's lack of leadership. He can't even control his party and get people together in a
twitter.com
room. A shutdown means the President is weak."
-Donald Trump, 2013
---
ASHISH SRIVASTAVA @ashu_sri07
🔁
President's order disqualifying the 20 AAP MLAs is complete miscarriage of natural justice. No hearing, no waiting for High Court's order. It is Tughluqshahi of the worst order.
---
DEPORABLE WINNERS @dennyds24
🔁
Here's some sincere advice to my friends across the aisle: get the government turned back on ASAP. You're dealing with a President who came to town on a promise to shut off the lights, and you just helped him by refusing to pay the electric bill.
---
Abhishek Mathur @mabhishek16
🔁
Why don't we do this ..
make Arvind Kejriwal - President of India
Ashutosh - VP
Manish Sisodia - PM
Raghav Chadha - CJI
Somnath Bharti - HC
Saurabh Bhardwaj - ECI
Sanjay Singh - CBI
and rest AAP can take care of state CMs, etc
We all leave for Antarctica, bcoz Desh Bik Gaya !!
---
Laz Apir @lazapir
🔁
We are politicians and those of us here want the President to contest the 2019 election. We have no apologies for tha
twitter.com
t ~ Nasir 2018.
For Benue State, he pissed on the graves of those butchered by the Marauding Herdsmen who were being buried same day he made the statement
---
Counter Millennial @CounterMil
🔁
Guess which President has named more WOMEN to senior positions and Cabinet posts than any other in history?
---
Seahippy29 @Seahippy29
🔁
On , responded to news that former President was planning to campaign for Democrats in the midterms.
---
शाम्भवी 🇮🇳🇮🇱 @Shambhvi_
🔁
Where are those Dalit sympathisers who cry out every time.
Aaptards abusing President
Deal with it.
---
EggRetweet @EggRetweet
🔁
One year ago, Our Amazing was inaugurated into Office as 45th President of the United States of America.
No President in History has ever accomplished as much as Donald J. Trump has in the First Year!
---
Monie @MonieMakeup
🔁
Before he took office, was happy to say the president owns the blame for a government shutdown. As President, he blames Democrats. That tells you all you need to know.
---
Ron Cavegn @bigbangrc
🔁
The President is right, and there is no rational argument that supports Majority Leader's insistence that he preserve the 60-vote rule in the senate, which effectively neutralizes the Republican majority.
---
Lee Ann Kostempski @LeeAnn_Writes
🔁
The Public White House Phone Line spews partisan venom.
The Vice-President just told troops in the field that Democrats are playing games with their pay.
The Trump campaign is calling Democrats murderers.
I think these people are trying to start an actual civil-war.
---
OnTheWall @Watchman33Eze
🔁
President Trump has been in office for one year as of today. Retweet if your proud of him!
---
Reid Sheatsley @sheatsley_reid
🔁
This horrific ad had to be produced 2 weeks ago to be ready to air today. and the , always intended to push for a shutdown. That's why they keep moving the goal posts.
---
Russo @SRUSSO0204
🔁
Trump just made history, many ways. First president to preside over a govt shutdown while his party controls the House, Senate and White House AND first president to preside over a shutdown on the first anniversary of his inauguration AND earliest shutdown ever in a presidency.
---
Samson @GlenzitoZN
🔁
Where have you seen a president goes on national TV saying; "they say I'm stealing while they are the worst thieves, I know they are stealing. I'm just watching them. I know them", can you see the stupidity levels here? A custodian of the country?! What a shocker!
---
DrainTheSwamp @garbagehuman80
🔁
The so-called does not represent me or the millions of other women who voted for President Trump.
This march has nothing to do with "women's rights." Its just a bunch of brainwashed idiots wearing pussy hats and crying about Trump again.
---
Edward Puffany @EPuffany
🔁
President Donald J. Trump is not a racist but is a disgusting and classless bore. needs to vet it's guests better.
twitter.com
---
Iván Abreu @ivanabreu12i
🔁
🇻🇪🛢Minister of Petroleum and President of PDVSA met with members of the Joint Monitoring Committee to review the 2018 outlook for oil prices.
---
Cathy Kaku 🍓 @cathykaku1
🔁
Like my mom always said...the key to being a good president isn't negotiating and compromising to win battles but to fabricate stories, make up lies, and come up with little insulting names for those you work with.
---
AnotherExpert @AnotherExpert
🔁
We ask president to intervene into Turkey's invasion of Rojava. We call on the US to open a base in Afrin to enable the protection of civilians & refugees, and also the provision of food & medical relief aid ☞
---
Arun @bigsanturi
🔁
Apart from the events for the , I look forward to my separate bilateral meetings with the President of the Swiss Confederation H. E. Mr. and Prime Minister of Sweden H. E. Mr. Stefan Lofven.
---
Brother Somto.🇳🇬 @somto_mufc
🔁
Retweet if you know President Muhammadu Buhari has done directly opposite of what he promised in this tweet.
---
Science is Fact @ScienceisFact1
🔁
Seriously, the above is the ACTUAL WHITE HOUSE VOICE MAILBOX RECORDING.
Check for yourself:
White House Comment Lin twitter.com e:
202-465-1111
Until someone makes the WH remove this disgusting, divisive message, please leave a comment for the President at:
www.whitehouse,gov/contact
---
Candi..d @candi_candid
🔁
For all the most wonderful, beautiful, and lovely conservative ladies out there! Close your eye's. Listen to this song. Was this song not written for our President??? ! :-)
---
rowan a boat 😸 @_rowieeee
🔁
the president deadass 71 years old and has no idea where the clit is
---
H. Rez @HeatherRez
🔁
In 2017 President Trump has spent $91,655,424 of taxpayer money on golf trips.
Thats enough money to feed 50,222 homeless veterans for an entire year!
'The United State of America' has become 'The Fragmented States of Trump
---
USARocks1971 @USARocks1971
🔁
Join me on tonight as we take up the explosive FISA abuse memo, corruption at the DOJ and President 's border wall.
---
loading...
KM Muvattupuzha @OxFarmFarm
🔁
@YashwantSinha Sadly I am living in a country where I am unsure whether my President is neutral😔
---
Hdm @hdm925
🔁
Congratulations, . You've just solidified your place in history as our nation's WORST and MOST INCOMPETENT president since the founding of the Republic.
---
PRASHANT NIMJE @prashantanimje
🔁
Parliamentary secys strewn across BJP/Cong ruled states thriving; In AAP led Delhi disqualified; president gives assent in 48 hours, CEC judgment on second last day in office. Demo-crazy Indian style !
---
CA Harsh Pareek @caharshpareek
🔁
20 #AAP MLAs disqualified by the President in #OfficeOfProfit case. Whom will you vote in these seats in case of bypolls?
---
Alli Moran @hey_Al_Pal
🔁
Really Jess? As a woman, I am pretty freakin' ecstatic about economic and job growth, a booming stock market, and a president who puts the safety of AMERICANS over illegal immigrants.
---
DuckFan-Sect3 @duck_fan68
🔁
@Oregonian Obama shut the government down too during his presidency. It's more than just the president at fault.
---
Leah @Leah64299466
🔁
Your daily reminder that Trump is the first president elected since Nixon to refuse to release his tax returns, and any payments from Russia remain secret.
---
Jenni @Jenni11593457
🔁
OK
Produce this Democrat. The one who wants "illegal immigrants to pour into our nation unchecked."
Let's see this guy. Who is he? What's his name? Come now, , you're the president, let's see the proof. Produce this Democrat or GTFO
---
❤ @Lolovivi_
🔁
Not since President Fakhruddin Ali Ahmed's signing of the declaration of , have we seen a President intervening with such alacrity in a Constitutional situation.
---
kt @woahohkatie
🔁
"First of all, the president is a racist and that is very sad" -@JordanPeele on #SundayMorning right now
---
Hkn brn @Hknbrn9
🔁
Our President and Our Dean of Graduate Scholol of the Humanities and Social Sciences held a panel with TURKEN Foundation USA under the topic "Intellectual Independence: New Horizons in Education" in New York, USA.
---
tim & barb poem man @timproul
🔁
As we all thought, the FBI is full of biased individuals. Dems tried their hardest to discredit our president, but as always the truth comes to light, and Democrats and comey dug their own grave. But this also hurt the confidence America had in the FBI!
---
CARISSA @SEBASTIANCAT75
🔁
It says something about the Age of Trump that foreign leaders feel free to publicly lecture the Vice President and it barely rates a shrug among the commentariat.
---
cnesmith @sullysmith1141
🔁
Maybe by President Trump's second term, all the corrupt people in our government will either be locked up or unemployed.
---
Holly Main @hollymain10
🔁
No, , with just 51 seats, republicans don't "control" the senate. Control requires a 60 vote supermajority as President Obama had when Obamacare got rammed down our throats--without ONE republican vote. THAT'S control.
---
Douglas Andrew Albur @andrewalbury
🔁
Formidable interview by French President with in perfectEnglish. I have always thought how shaming it is that none of our Leaders could do the same in French
---
Gene Keller @GeneKeller19
🔁
Keep up the fight Mr President don't back down o DACA that is just more votes for the Democrats that we don't the wa
twitter.com
ll.
---
Republican dreamteam @RDTBook
🔁
President Trump has released a new ad, stating that Democrats are complicit in every murder committed by illegal immigrants.
---
Aron Goldman @ArgoJournal
🔁
On , calls on President Trump to "be the leader that millions of Americans hoped he would be, a real deal maker. Hear yes, pull together a bipartisan group today and negotiate to a conclusion."
---
Kristin Homolka @krhomolka
🔁
JUSTICE FOR
gaetz.house.gov
THE AMERICAN PEOPLE AND PRESIDENT TRUMP🙏🇺🇸💯
---
Len Taylor @ndb4ever
🔁
Update for the uninformed President Trump doesn't receive his check...he donates his money...try and keep up if you can.
---
louise smith @GrammaYayam164
🔁
@realDonaldTrump Mr. President, it's time. I pray @SenateMajLdr will agree with you and just make it happen.
---
Adriana Hailey @Adriana_hailey6
🔁
NEW SERIES: Fox News launches "Scandalous." The first seven-episode installment chronicles the events that ultimately led to the impeachment of President Bill Clinton during the 1990s.
Don't miss the premiere TOMORROW, January 21st at 8p ET on Fox News!
---
Dorothy Da Cruz#FBPE @Dotwittling2
🔁
@IanMurrayMP @dhothersall Maybe it would be better to let President Macron explain in plain English
twitter.com
---
Nidhi Jha @I_am_back_NJ
🔁
I hear @ArvindKejriwal is at this moment checking the Mahamahim President's degrees!
twitter.com
---
La La @qwertyLGBT
🔁
And yet, she can't be President because she was born in Thailand. US Democracy - you can fight and lose your legs for
twitter.com
our country but you can't lead it because of where you were born.
---
Tracy @mrsksomeday
🔁
I'm tired of a President who is above the law.
I'm sick of a man representing us whom I am embarrassed of.
I'm tired of worrying about what our President may do next.
I am an America, not a Russian. I want president to lead us who has OUR interests at heart
That's Why I VOTE
---
Karen Petersen @Kpetersen123
🔁
President Trump hard at work today to end the Democrat shutdown, reopen our government, and fund our great military
---
CrayfishCrawdad @CrayfishCrawdad
🔁
President Trump claimed he would have a firewall between him and his business. Instead, last night he issued an official statement instructing people to watch an interview the head of his business was doing representing the administration.
---
سالم عسيري، @qyeqpcaeqirjtt1
🔁
Latest: 2018 Sundance Film Festival Day 1 brings 'Private Life' and 'Our New President'
movietvtechgeeks.com
---
Julie Jeffries @jjstageface
🔁
"Lindsey Graham and I accepted the president's challenge, produced the bill he asked for, gave it to him 48 hours later," says on his bipartisan immigration plan he introduced with Senator Graham.
---
Tatish @TatishApat
🔁
Honoured to receive Ideal Chief Minister award from former President Smt Pratibha Patil in front of students from across the country at Indian Student Parliament, Pune. This honour is for 4.5 crore people of my state who have worked hand in hand to shape a resurgent
---
wendell @wendellshaw5
🔁
President Donald J. Trump: Year One
The forgotten man THANKS YOU, Mr. President!
Your is behind you 1000%
Looking forward to the next 7 years to for all citizens
via
---
Greg @greginthemiddle
🔁
A year ago, Trump said: "January 20th 2017, will be remembered as the day the people became the rulers of this nation again"
He was right
First—millions of women (& men in solidarity) marched
Then—they resisted
Now—they run for office
---
Barbie @lovebarbie1928
🔁
Chuck Schumer had an outline of a deal with the president after lunch on Friday. It included all the money the president asked for for the wall, around $20 billion
---
john lloyd🍑 @domengow
🔁
President Duterte and daughter Sara omitted to fully disclose their joint deposits and investments at the Bank of Philippine Islands, which conservatively exceeded P100 million in some years, when they were mayor and vice mayor of Davao City.
---
Peter Dubroff @PeterDubroff
🔁
The so called president didn't negotiate. He merely lied as usual. He has no positions but making money for his fami
twitter.com
ly. He is too stupid to lead.
---
Marvin parks @Marvinparks13
🔁
@FoxNews @SebGorka Bullshit the President broke his word or we wouldn't be here in the first place, besides 87% are in favor of DACA
---
Alfred D'Arpe @adarpe
🔁
Breaking News:
Oprah already backing out of her Presidential run when she found out the President gets weighed and the results announced to the country.
---
Political HEDGE 🇺🇸 @politicalHEDGE
🔁
Refresh Your Memory:
Previously Posted on January 15, 2018 5:33 am║President Donald Trump: 'I'm not a racist' ║ twitter.com ║
---
Jen Skelly @Jenlskelly
🔁
So hands up anyone who invites people they only met once, at a nothing burger meeting, to their party's. Here is Rinat Akhmetshin and Natalia Veselnitskaya at a party celebrating the inauguration of their President.
---
mccain is worthless @duli3131
🔁
A Harvard lib professor still thinks Hillary could be president by way of Paul Ryan, after pence and Trump removed, who in good grace just hands Hillary kingdom keys 😂
Liberals really do write fan fiction but worse, believe it 🙈🙈🙈😂
---
carl @CarlMatsx2
🔁
Hot-ish take.
trib.al
---
Judy Moore @JudyMoo64479187
🔁
The shutdown is hurting the Military. My son is an Officer in the Navy. Station in Tokyo, who is now suffering because of the Democrats. President Trump, you are still and will always be our Number One President Of The United States of America.
---
Sue Leugers @SueLeugers
🔁
CREW spent a year tracking every known interaction between the Trump admin and the Trump Organization.
In his first year in office, Trump racked up more than 500 potential conflicts of interest, according to their findings.

---
Donna Manolli @dmanolli
🔁
The highlighted excerpt of 's fact check is false. NBC did not quickly correct CNN's false WikiLeaks story. They did the opposite: claimed he had independently confirmed the false story (MSNBC video is now removed):
---
Christophe Grignon @chgrignon
🔁
French President Emmanuel Macron will be hosting over 100 CEOs of major multinationals at the Chateau of Versailles Business France (Invest in France)
---
---