#PennsylvaniaSpecialElection: Become Trend on twitter at (2018-03-14 13:28)

People talking about #PennsylvaniaSpecialElection: - johnpavlovitz - DFeinsteinWTOP - WatermelonBloke - slogoodson - RussHolmes3 - KarlKParker - WillsWaffleHut - MaryL1964 - jocelynpopilus - JonathonJFelix[...]

- lola_verita - trimpa48 - brad_cortright - hinterlandg - twilson39786853 - CamBradleyFLA - RealRonaldRegin - Dragonstar028 - WallDesu - cynsinaspen - Felika50 - Legal_Ink_USA - TheatrixUSA - BanGunFreeZones - TorchmarkMedia - Down_in_Denver - Mindpollution3 - m10cervantes - Bookie2015 - MBroemmel - BanGunFreeZones - gizmos2017 - PassarelliAllan - mfrancesbarrett - datblaxican - augustine11535 - trusokoff - ArmyMongoose - edover10 - Hot_Desert_Sky - dadropovahat - RaulAndresAC - lbridges1212 - cat_pants - OwemmJee - snow405 - CandyceByrne - BeemMarge - RMB_LittleLady - OccamRazorsEdge - QueenMary2970 - MyRkl2849 - eileenvn - Taco_LV - Bohunter21 - kkarop - BiglyPrez - haendelm - Buddydog411 - pizdec - iwillhavemyday - Babyrocko1908 - alemurgia61 - SilverAdie - RAJRAI18809112 - Slenderloin - rnhifive - AnnaEileen5 - Ga42Boy - onetruthagenda - amory_miller - TerrenceMcNulty - Darth_Ra_Sok - aligiarc - tiniskwerl - StephenVanHove - derekchichi - herbertholler - WhiteHatGuy - sofuckingaware - Hippichcforlife - Infamousjohn - ndylan1 - Caslau02 - bassbar - zero583 - AthenaSidiropo2 - dom_detwiler - DaveSchreiber3 - DEW_Resistance - GirlFreedom - 1776_fighter - bnme13isaac - CatZenSpace - jeaninehull - johnpmcneil02 - kbrzj - LisaFitzzzzz - WhizChem - horsleytweets


This Tag appearing in: United States: ( Miami - Milwaukee - Minneapolis - Providence - Richmond - Sacramento - Washington - ).
Popular tweets tagged with #PennsylvaniaSpecialElection: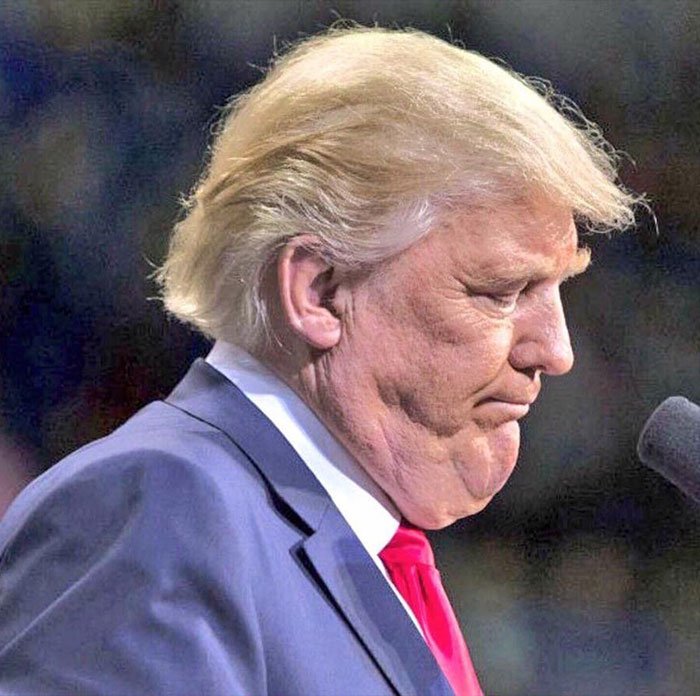 jocelyn popilus @jocelynpopilus
🔁
TIRED OF ALL THIS CHINNING YET?
#MAGA #PA18 #PennsylvaniaSpecialElection #ConorLamb #BlueWave #KAG
---
loading...
Watermelon Bloke @WatermelonBloke
🔁
Trump was so unpopular he couldnt even get more votes than Clinton. They want The Molester In Chief even less now. D
twitter.com
itching him will
---
Debra Feinstein @DFeinsteinWTOP
🔁
Breaking down the w/ 10:10 on WTOP 103.5 FM and listen live:
twitter.com
---
John Pavlovitz @johnpavlovitz
🔁
To all the good people of ,
Get out and vote as if your life depended on it.
Russia cannot run this country.
---
SCHOL GREBE @slogoodson
🔁
Positive signs in the . provides hope for the . Can you help the momentum continue in Ohio?
---
Russ Holmes @RussHolmes3
🔁
What's the Dems new formula for winning?
Become Republican on key issues.
Lamb:
Pro Life
Supports Trump's Tarrifs
Pro 2A (campaigned at a gun show, opposes gun control legislation)
Broke away from Nancy, Chuck & Hollywood
---
Karl Parker @KarlKParker
🔁
it's time to start worrying! After Trump's 2016 double-digit victory in voters have spoken in the - -more hea
twitter.com
dlines like this to come!
---
Billy C. @WillsWaffleHut
🔁
shouldn't be using an song for his rally; I don't think he fucking likes you
---
JJF729 @JonathonJFelix
🔁
I can't figure out how Rick Saccone lost the . called a Son of a Bitch and called Low IQ. How could Conor Lamb wi
twitter.com
n after that?
---
Cristina Piazzani @trimpa48
🔁
"We should be able to elect a box of hammers in this district. If we're losing here, you can bet there is a Democratic wave coming," said veteran Republican consultant Mike Murphy
---
Bradley M. Cortright @brad_cortright
🔁
With more than 1,000 absentee ballots left to be counted the is still close to call. . Read More ->
twitter.com
---
Janet Shan @hinterlandg
🔁
Conor Lamb Terrifies Republicans with Win in Pennsylvania District Trump Carried by 20 Points via The Hinterland Gaze
twitter.com
tte
---
twilson @twilson39786853
🔁
, the sounds you hear are the Mad Dogs howling...
FISTBUMPS to Team !
State by State, District by District, Neighborhood by Neighborhood, Block by Block...
---
The Gipper @RealRonaldRegin
🔁
Disagree: GOP need not be scared. We just gotta dig in and do what GOP does best: lie a lot. Start a war--N. Korea wo
twitter.com
uld be nice. Keep the darkies away from the polls. Lean on the major corporations to earn those tax cuts.
---
Cynthia Singer @cynsinaspen
🔁
Wow, Saccone telling his supporters Dems hate God wasn't enough to get him elected! Shocking! #PennsylvaniaSpecialElection
---
F. Lapread @Felika50
🔁
If Lamb gets just 47% the missing 13 per cent, h will win by a hair. But coming this close alone is a repudiation of the crooks.
---
Legal Ink @Legal_Ink_USA
🔁
Trump: Yet again, you're a big (fat & nasty) LOSER! Congrats to for winning in .
Your support of a candidate for office is the ultimate kiss of death.
---
Tench Coxe @BanGunFreeZones
🔁
#Recount #pa18results #PennsylvaniaSpecialElection Election workers charged with fraud, voter intimidation
6abc.com
---
Mike Broemmel @MBroemmel
🔁
Trump: Yet again, you're a big (fat & nasty) LOSER! Congrats to for winning in .
Your support of a candidate for twitter.com office is the ultimate kiss of death.
---
Tench Coxe @BanGunFreeZones
🔁
Still has not called the yet as of this post 6:28AM PST Wednesday March 14, 2018. I suspect regardless of the outc
twitter.com
ome there will be a recount, since the race is so close.
---
Frances Barrett @mfrancesbarrett
🔁
Democrats win special election. Trump claims victory anyway. This is how he's always acted. ANYTHING happens, he claims victory. He's almost a big a fool as the fools that continue to support him.
---
Edward Overton @edover10
🔁
The voters have improved as well. Having seen you at work and the ppl have decided NO trumpary!! BIG Win. Can't wai
twitter.com
t to see DT's excuse machine tweet the b.s
---
Raúl Arias @RaulAndresAC
🔁
😱 | #PennsylvaniaSpecialElection Results: 18th Congressional District | NYT
nytimes.com
---
cat_pants @cat_pants
🔁
yes the election in is good news, but the margin was razor thin. That means s , you HAVE to vote no matter wha
twitter.com
t!! Do NOT stay home!
---
Robert Anderson @snow405
🔁
To all the good people of ,
Get out and vote as if your life depended on it.
Russia cannot run this country.
---
Candyce Byrne @CandyceByrne
🔁
National news seems to keep bringing up how our district went 20 points in the orange direction in the 2016 election, but nobody seems to be bringing up we're red because of massive gerrymandering. Statewide: 4.1 mil D; 3.2 mil R.
---
Occam @OccamRazorsEdge
🔁
The takeaway for Republicans: Not even your gerrymandered districts are safe anymore. The is coming.
Conor twitter.com Lamb
---
Queen Mary @QueenMary2970
🔁
I don't believe in participation trophies but if I did Steve Kornacki would get the mother of all participation trophies for his pen spitting, calculator & paper handling, khaki chic, wall to wall coverage while injured.
---
Haendel Martinez @haendelm
🔁
@deniseparashac @DeanObeidallah Did He Win? What's left to count? #Pennsylvaniaspecialelection
---
A.Silver-MeMEs & GIFs @SilverAdie
🔁
"Pennsylvania House" Washington County
---
Anna Eileen @AnnaEileen5
🔁
america needs to stop voting for idiots who make idiotic statements. vote this moron out.
---
Terrence McNulty @TerrenceMcNulty
🔁
Remember when used a Republican court to block 's recount?


Pennsylvania House
Ranked Choice twitter.com Voting
---
C.C. Derek @derekchichi
🔁
Connor Lamb wins; well he ran against a weak, uninspiring candidate. Saccone wins; see, the effect is still highly
twitter.com
potent. There's bound to be spinning one way or another; the question is how much English does that cue stick have to generate?
---
HERBERT HOLLER @herbertholler
🔁
Come on, #Pennsylvania . You're doing great. Just a little bit more. #PennsylvaniaSpecialElection
---
Mike Houston @WhiteHatGuy
🔁
If has taught us anything, it is that all have to get and ! is REAL. play in the .
---
Johnny Soldier Sticks @Infamousjohn
🔁
My favorite GOP take this morning is that their voter base is so dumb they didn't vote for a candidate because of his
twitter.com
mustache.
---
bassbar @bassbar
🔁
Really? She got this Dem voter fired up! Oh, did you hear about ? Looks like is right!
twitter.com
---
Mike Bradley @zero583
🔁
Congrats to @ConorLambPA! The first of many! #goDems #PennsylvaniaSpecialElection
twitter.com
---
Athena Sidiropoulou @AthenaSidiropo2
🔁
Let's get it going this morning, Team Resist!
---
Dom Detwiler @dom_detwiler
🔁
2) Campaign organizers and volunteers are changing the way people see elections. With so many elections too close to
twitter.com
call, organizing and grassroots movement building continues to change the political makeup of this country.
---
loading...
Let Freedom Ring‼️ @GirlFreedom
🔁
It's always about those #absenteeBallots isn't it??
#PennsylvaniaSpecialElection breitbart.com
---
Anna @horsleytweets
🔁
So has Lamb won? #PennsylvaniaSpecialElection
---
---