Pats: 64.890k tweets talking about this in the last 24 hours

People talking about Pats: - spidadmitchell - ShannonSharpe - ProFootballTalk - ultranoblr - __TCE__ - TAGlobe - GOTO_Foto - TurbanedPatriot - DonnadlgDl - lexj35[...]

- DJGoyette - Manny709 - Hello_Davey - ChefPaul18 - jsemedo5 - lbrat97 - Therula99 - Antmarinucci42 - Skippy8709 - barlow_sims - Issa66392582 - JohnnyMahe - Tfelds - killabeavaTCBC - jr_cvasquezjr90 - NIMUFCsupporter - AnthonyDekker12 - MakaylaJade06 - CleFanForLife - _r0n_Sn0w_ - BeeVang80s - daveyd09133095 - derekcarr_goat - Mcl708 - darrenpriley - JaredEvanow_19 - wells1552 - axthagod - NYRoidzy - spreadinvestor - SirJacobDale - samhays12 - GatorsDominate - RealFoxD - monad1010 - SourDieselSean - shizz12345 - KingRicoFM - ActuallyBarkley - __RealJohnnB - lcmirabito - yawmula - CarlosDenWA - Nuclear_pats - Joe_Rossi777 - TerryFinley11 - westpointtbred - CanisDakota - Krislynn2_ - vincesaiz1 - terry_mcgovern - SeeBeeHoon1 - ImReallyRobe - bdurlak - SMSteveMartini - The7thLevel - Nuclear_pats - OMG_thatsJCole - gosawx69 - CoreyJohns_ - home876153 - shadowclone1000 - Nuclear_pats - novchrly - LeetLeet - TavioDThrower - grey_ghostie - xionmaomei - sasksmith82 - Jkells677 - LelVoom - lukefys - dank5129 - SpectreRage - Daaaammmnngina - MicrobrewGeek - thatboyhardeep - kangyuuchan - Mauro_larios73 - Lord_niles - BucksnbanksGEE - dreamknite - JohnnyMahe - Abbyliitttaa - Zarnad - PatriotsViews - BurtTalksSports - gracieblwn - DEEnodouble - Harlem19therare


This Tag appearing in: Mexico: ( Acapulco - Aguascalientes - Chihuahua - Ciudad Juarez - Nezahualcóyotl - Culiacán - Ecatepec de Morelos - Guadalajara - Hermosillo - León - Mérida - Mexicali - Monterrey - Morelia - Naucalpan de Juárez - Querétaro - Saltillo - San Luis Potosí - Tijuana - Toluca - Zapopan - Mexico - ).
United States: ( Boston - San Diego - ).
Panama: ( Panama - ).
Popular tweets tagged with Pats:

𝖑𝖚𝖐𝖆𝖘 @lukefys
🔁
I just sent my Pats friend this and then blocked him
---
loading...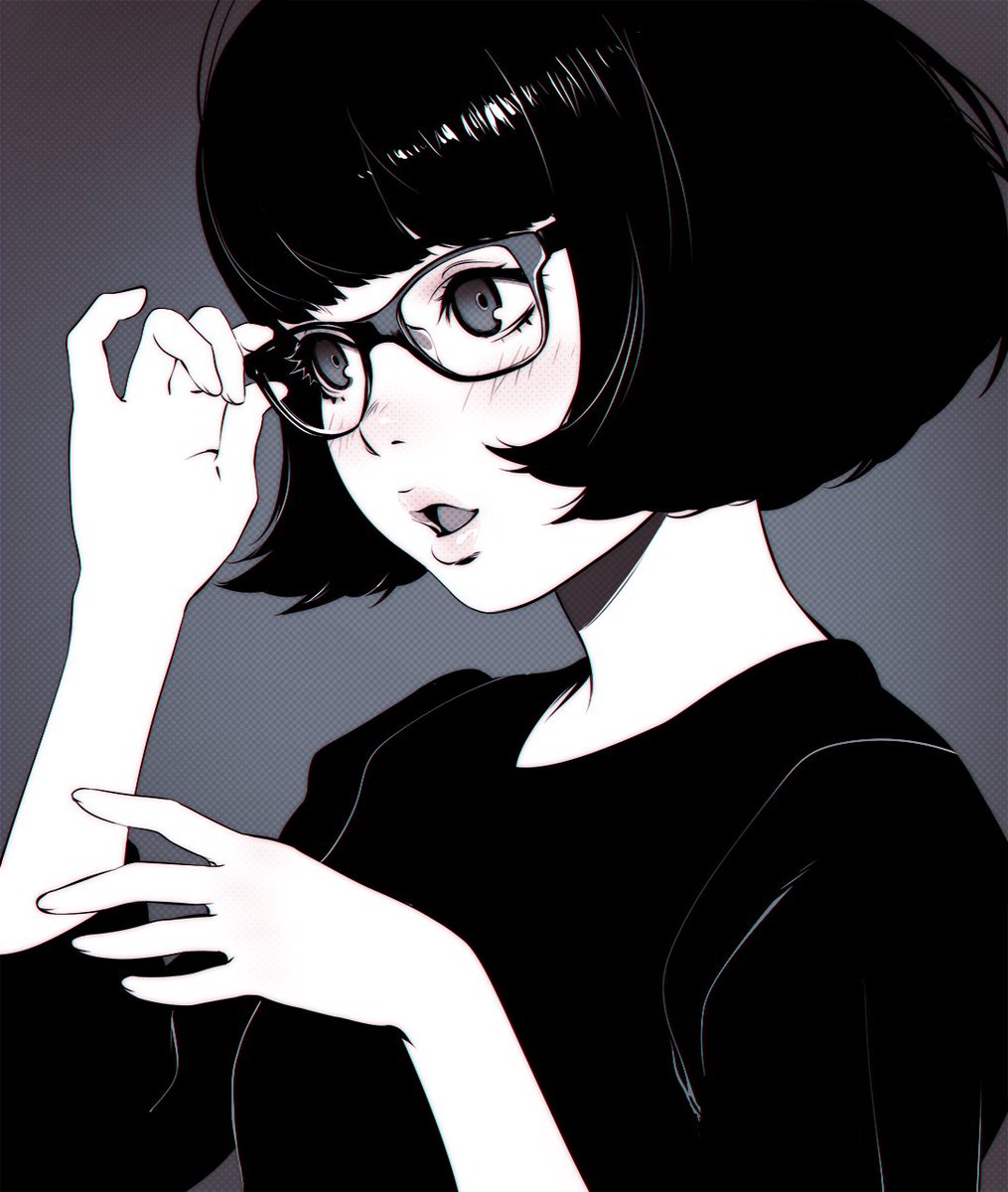 Nuclear @Nuclear_pats
🔁
Glasses [2016]
patreon.com
---
10 de fevereiro de 2017
Vince Saiz @vincesaiz1
🔁
Anyone care to bet the Pats won't be right back here? #didntThinkSo
---
10 de fevereiro de 2017
lilfre$no @LelVoom
🔁
Tom Brady and his son if the Pats win tonight
---
Donovan Mitchell @spidadmitchell
🔁
The eagles are like that AAU team full of dudes wit dreads who press full court with a loud head coach and they just
twitter.com
try to thug you the whole game... the pats are like that team that wins every year that nobody likes... basketball players know what I mean
---
shannon sharpe @ShannonSharpe
🔁
Am I the only one noticing when Pats win , Brady is the gr8est? Pats lose Coach Belichick/defense overrated and special tms weren't special.
---
ProFootballTalk @ProFootballTalk
🔁
Regardless of what Belichick does, there is increasing chatter that Josh McDaniels will be staying with the Pats. Stay tuned.
---
nasi lemak sans kacang @ultranoblr
🔁
Sweet elderly female pt pats doctor's hand.
"Young man, you are so good! Have you thought about going on to become a nurse?"
---
trent @__TCE__
🔁
The eagles are like that AAU team full of dudes wit dreads who press full court with a loud head coach and they just try to thug you the whole game... the pats are like that team that wins every year that nobody likes... basketball players know what I mean
---
Travis Andersen @TAGlobe
🔁
LeGarrette Blount says he's getting grief from Pats fans on Twitter
bos.gl
---
GOTO Foto @GOTO_Foto
🔁
You are invited to join me at the Eagles parade on Thursday, to lift your spirits back up on Eagles' wings. The Pats
twitter.com
played great, tho, and only an amazing performance was going to beat them.
---
Turbaned Patriot @TurbanedPatriot
🔁
Agreed. I haven't read the whole story yet. Was at work. Only house on his block that got hit. Wow! I guess the
twitter.com
y knew beforehand
---
Donna ⚾️🦋🐶🐾🎀 @DonnadlgDl
🔁
@pats_junkie @sidzig5 Good morning!! Have a wonderful day 🏈🐐💞
---
DJ Goyette @DJGoyette
🔁
I'm just gonna let all these pats fans in my DMs and commenting on my pics know that my block button is getting used heavily! Especially when they are calling me a B**** and more. Shit not gonna fly with me! We don't need fans like that and neither do they! No room for it! ✌🏿
---
Manuel Hernández @Manny709
🔁
@1067theFan @RoobNBCS @JunksRadio You lost your mind. Anyone would perform stellar against my Pats defense during the Super Bowl.
---
David R. @Hello_Davey
🔁
People already doing the RIP on the Pats.
I ain't doing that until both Darth Bill AND Brady are gone.
---
Paul @ChefPaul18
🔁
It was 2 small market teams with a very concentrated fan base. Plus Pats were in it again. Kneeling has nothing to do
twitter.com
with the low turn out. Dont believe the trump hype
---
Jerry S. @jsemedo5
🔁
@RFur_ don't worry you'll be 50 something before you see Pats ever win again.
---
denise epps-gorton @lbrat97
🔁
Congrats on you making history becoming SB champ back to back on 2 different teams!!! You're an excellent player and
twitter.com
I as a Pats fan am grateful for what you did for us in our games! Enjoy you deserve it also Chris Long!!!!!!
---
tony @Antmarinucci42
🔁
@CollinsworthPFF You seemed confident enough to put your money on the pats
---
Barlow sims @barlow_sims
🔁
Don't forget that play basically changed the entire playoffs too, Steelers get home field throughout it they didn't g
twitter.com
ive that to the pats
---
Issa @Issa66392582
🔁
@Patriots We support the patriots and the crowd love the Brady and the teams go pats for 2 more rings
---
Johnny Mahe @JohnnyMahe
🔁
That was the only time I cheered for the Eagles! But dang Pats cheated that super bowl so for reals that should have
twitter.com
been 2 for Philly Still bitter....lol
---
Captain Too Far @Tfelds
🔁
This is why everyone hates Pats fans... our defense got torched by a backup QB and we squandered 500 yards from Brad
twitter.com
y. Not the refs fault. Take the L like a man. Cmon now
---
Beav @killabeavaTCBC
🔁
Pats fan: Good luck tomorrow
Eagles fan: Same to you *walks away*
Pats fan mumbles: Cause you'll need it
Eagles fan:
---
Carlos Vasquez Jr @jr_cvasquezjr90
🔁
🚨Pats Militia Super Bowl Prize Pack Giveaway🚨
Enter to win our huge prize pack below free!! Rules:
1. RT this tweet
2. Follow us
Winner will be chosen 2/5, Good luck 👍🏻
---
Derek @NIMUFCsupporter
🔁
@moi_cheree My wee girl is turning full milly lately calling socks sacks and pots pats etc
---
AnthonyDekker @AnthonyDekker12
🔁
If the Pats lose today I'll give someone who RTs this $100
---
Justin 🌕🌖🌗🌘🌑 @CleFanForLife
🔁
Eagles really had the best entrance in the Super Bowl and ended the Pats dynasty. #Legends
twitter.com
---
Ronnel Lezama @_r0n_Sn0w_
🔁
Watching the Eagles play the pats... god I need the pats to lose... I'll even settle for the eagles to get a ring and I hate them almost as much as I hate the pats
---
Bee Vang @BeeVang80s
🔁
Skip u r wrong n sore! Shannon is right. It's a new era of football, Pats lost cuz Foles is that clutch n so is Peter
twitter.com
son's playcall ability
---
davey d @daveyd09133095
🔁
@ChrisVillani44 i almost cant wait for brady to retire so these other so called pats fans can see what it was like before 2001.
---
A$ap Manny @derekcarr_goat
🔁
@TBizzle81 @ZackCoxNESN @patscap @NFL The pats had 1 penalty quit whining about calls. They also missed that PI on Jeffery in the end zone
---
vermillion lover @Mcl708
🔁
Patriots' Super Bowl hero Malcolm Butler benched due to weed and women, former teammate says
twitter.com
Pats could have won
---
Roll20sForThePeople @darrenpriley
🔁
This what I mean when I say establishment types use identity politics as a diversion to get cheap pats on the back while they keep outsourcing your jobs and shipping more weapons to Saudi Arabia.
---
Paulie Walnuts @wells1552
🔁
Know how in Remember the Titans, Alan tells Yoast he can't keep up and Petey should play over him, and then gives him his spot? Rowe should have gone up to Belichick and asked if he could give Malcolm his job back. Then Pats run a fake 23 blast with a back side George reverse ftw
---
NASDAGOAT🐐 @axthagod
🔁
OK same as when the Pats lost to the Bronchoes in the AFC Championship 2015 season...
i SWEAR to the Football Gods that if the get back to and win the Superbowl next year i PROMISE i will totally shave off my beard... clean shave.
---
.. @NYRoidzy
🔁
Gronk's house was broken into during the Super Bowl and multiple safes and potentially guns were stolen.
Yeesh... talk about a bad weekend for the Pats tight end.
---
Spread Investor @spreadinvestor
🔁
Vegas books overall profited $1.2 mil on the Super Bowl after a record $158.6 million was bet (up 14.5% from last yea
twitter.com
r).
Books profited $11 million for Pats/Falcons and $19.7 million for Seahawks/Broncos.
---
Itachi Prower @SirJacobDale
🔁
@Volt_dah_Pika happy Tuesday *hugs and pats you*
---
loading...
Sam Hays @samhays12
🔁
@CaptStaySea @MichaelWBratton Either of the ones the pats won
---
Fox Doucette🏀🍳🥓🥞 @RealFoxD
🔁
Foles: 28/43, 373 yd, 3 TD, 1 INT
Brady: 28/48, 505 yd, 3 TD, 0 INT
Pats 2017 offense: 458 pts (2nd), 6307 yds (1st) twitter.com
Eagles: 457 pts (3rd), 5852 yds (7th)
Pats defense: 296 pts (5th), 5856 yds (29th)
Eagles defense: 295 pts (4th), 4904 yds (4th)
Pats D the difference.
---
Sean Michael @SourDieselSean
🔁
OK so enough Brady blaming n bashing...yeah the Pats lost but only one other time in history has a team scored more t
twitter.com
han 30 points and lost a superbowl...it was the defense that blew it not TB12
---
Eddie @shizz12345
🔁
Youndid your thing. Bill should've played butler. They're childish. I'm the biggest pats fan and enjoy the win. If an
twitter.com
ything we should be PISSED AND Belichick and Butler whatever butler did and for Bill not seeing the big picture
---
KingRico 🤴🏾 @KingRicoFM
🔁
important remix of pat earrings. couldn't play this one on the radio because of pats language (cc. )
---
IllegalFormationTDSZN @ActuallyBarkley
🔁
To be fair, I'm a Pats fan and the Ertz one wasn't really the one I had/have a problem with... For the Montgomery one
twitter.com
, he hadn't established fully as a runner so it kinda gets the same treatment as Jesse James. McCourty contacted Ertz which essentially made him a runner too
---
Arizona Ron @__RealJohnnB
🔁
The Eagles made a great play but that play will haunt the Pats for a long time.
---
Lacey Mirabito @lcmirabito
🔁
Feels weird to wake up after a Pats Super Bowl loss in which they were just straight-up outplayed. No fluky miracles, no inexplicable sequences. Just questionable coaching & were outgunned in a shootout…by a backup. I'm more confused than hurt
---
Rothstein @yawmula
🔁
😂😂😂 I thought Nana is a eagles fan ..Turk loves his pats . that's y I didn't even bother .. this whole playoffs I
twitter.com
ain't even talk anybody
---
Terry Finley @TerryFinley11
🔁
A sweet donation to from a downtrodden Pats Fan / partner after a huge win in Minnesooota on Sunday.
twitter.com
---
West Point Tbred @westpointtbred
🔁
A sweet donation to from a downtrodden Pats Fan / partner after a huge win in Minnesooota on Sunday.
twitter.com
---
Dakota @CanisDakota
🔁
@Kitty__Alisa Pats pats the kitty.
"Good girl~"
---
Krista Lynn King @Krislynn2_
🔁
Opening day for the baseball Pats. 1:00 at @TwuBaseball
---
Terry McGovern @terry_mcgovern
🔁
You should block those morons. I am a Pats fan that wanted one more but congrats to you and all of Eagles nation on
twitter.com
the win. Well deserved and long overdue for a great franchise and a grossly misrepresented fan base!
---
See Bee Hoon @SeeBeeHoon1
🔁
@omarsuleiman504 @salaams_from_68 @HAbdullah39 You still got the jersey, Sheikh! #Pats pride!!!
---
Brian Durlak #flyeaglesfly @bdurlak
🔁
A Pats fan in my office changing up my wallpaper on my computer. Well guess who got the last laugh Sunday? Go Birds!
twitter.com
!!!!
---
Steve Martini @SMSteveMartini
🔁
So, there were more arrests/injuries in the Boston area after the Pats' loss than in Philly after the Eagles' win? Well, I'm sure that will be forgotten quickly 🙃
---
They Call Me 7th @The7thLevel
🔁
See, likes to think of himself as a Ric Flair class heel, but in reality, he's the Barry Horowitz of Youtube console
twitter.com
wars: enhancement talent that pats himself on the back for making others look good. XD
---
Nuclear @Nuclear_pats
🔁
@scummykitten yus yus! I love it
---
Bill Rosenblum @gosawx69
🔁
Refs are Pats fans. SMH
twitter.com
---
© Note 🎈 @CoreyJohns_
🔁
@Mikeyy_P Except losing 50 bills but fuck the pats
---
Daddy's Princess @home876153
🔁
We tend to remember the knives in our back easier than the pats on our back.
---
Shadowo @shadowclone1000
🔁
@6nuih *Gives head pats*
---
Nuclear @Nuclear_pats
🔁
@Taideism More fun than fortnite so far... although yeah, it's pretty shit with the bugs and lags
---
Stephen Adamski @novchrly
🔁
@LG_Blount You guys did a good job .. as a pats fan I always like you! And your compadre mr long is a great person. Good show
---
Aleeta🐢💜 @LeetLeet
🔁
*pats my own shoulder* it's gonna be okay dumb bitch
---
Megan @grey_ghostie
🔁
You make it sound like it's the END of the world!! -it came down to brute strength on that LAST play or the Pats wou
twitter.com
ld have tied the game up - the world move on day by day & the Pats will survive to play another DAY
---
panda☆ @xionmaomei
🔁
@godvocalshowons YSAAAA PATS YOU, ITS OKAY. HOPEFULLY YOU'LL CATCH THEM NEXT TIME THEY ALL GO LIVE??? 🙏
---
#PhillyFromTheTop🦅 @sasksmith82
🔁
just said that the Pats threw the game. You can't make this shit up. Fuck you Skip they lost, the Eagles were bette
twitter.com
r. You sound like a bitter ex girlfriend. Super Bowl champs! That can never be taken away from us you piece of shit!
---
Jason Kelley @Jkells677
🔁
@undisputed if the Pats take Butler off the roster in the middle of the week they create a distraction and a media circus!
---
Daniel Kochinsky @dank5129
🔁
It's 2am on the night after the super bowl and I see online up 28-0 against the Pats in the 2nd qtr
---
✨SpectreFrost✨ @SpectreRage
🔁
@Cupkacenom -pats face- you got dis
---
Gina schwab @Daaaammmnngina
🔁
Screw them! I'm a huge fan loved you on the team and was sad to see you leave. You killed it for the pats, but I res
twitter.com
pect your decision to leave and I continued to support your success on your new team thru social media. Congrats on another Super bowl win.
---
Sean MacDonald @MicrobrewGeek
🔁
@LG_Blount This Pats fan has nothing but love and respect for the beastly effort you put forth on the field. Congrats on your new ring.
---
chan. @kangyuuchan
🔁
@gfrd_eunha97 Poor u pats ur head
---
Mauro @Mauro_larios73
🔁
@TohruAccount *He sits her down and he sits beside her giving her head pats*
---
AFC CHAMPS @Lord_niles
🔁
Pats coming hard next year😬😬we get Derek rivers, Dont'a Hightower, Julian Edelman, Cyrus Jones, Marcus cannon and Malcolm Mitchel back ☺️☺️
---
G-moni @BucksnbanksGEE
🔁
niggaz talkin all that shit about philly but pats fans breaking into gronk house tho smfh
---
Jason #LOVEMASQUERADE @dreamknite
🔁
"Test..Test.. a-a.." Tara pats the mic with his index finger. And once the mic already better, she starts to speech again.
"Okay ladies and gentlemen! How was your food? Is that good? I love to see you guys "grow well" tomorrow. AHAHAHAHAHAHAHAHHAHAHAHAHAHAHAHA" 😈😈😈😈😈
---
Johnny Mahe @JohnnyMahe
🔁
You played in the Super Bowl. Many criticize but they cant even relate to the expectations and pressure. You did grea
twitter.com
t bro!!! Next season you will definitely have another opportunity to make it 2/3! Go Pats
---
Abigael Guevarra @Abbyliitttaa
🔁
We did great today self. Pats my own back. I am proud of you. Let's show them tomorrow who you are and what you are made of 😊
---
Patriots Fans @PatriotsViews
🔁
#GoPats #Pats #Patriots #PatsNation Antonio Brown shades Tom Brady in funny Instagram post #NewEnglandPatriots
dld.bz
---
Bill Burt @BurtTalksSports
🔁
My opinion: Houston and Jacksonville might be better than Pats in 2018. And in NFC, might be three or four more teams
twitter.com
that can say that. Point is, great league next year.
---
[babygirl] @DEEnodouble
🔁
glad as fuck the pats didn't win now.
---
---