Olympics: 557.467k tweets talking about this in the last 24 hours

People talking about Olympics: - Olympics - soompi - realDonaldTrump - zero_raz - Misty_Myrick - Kimshaae - titisoha10 - parisalexis62 - bidrek - ExoFan0405[...]

- WelshinDevon - starbucksapron - varinbx_ - elisaforu - Jarmadillos - EXO_xiumin0_326 - hotmochimchim - Ngocthuydd - AeriDuyen - ohshkai - beibei3636 - Yulikim999 - ciaodios - PABCY92_ - Huesof_Taehyung - rikyre - IAmTomFan - Azhysah3 - nuyasno - hmmmerrol - CamRson - aeri_yaah - sehuniee094 - nagoyo07 - Xvlyren - TattoH4 - najwa_sama - lorsonb - b_errie - LOVETAETAE95 - xoxoloveexo9 - mochiomo_ - carters360 - vera__0516 - vouszvoyez - LaPiripiti - chimshmallow_95 - AshNaaz2 - lizgil14 - toniearlybird - xangoya - eng_lak - JanNova45183367 - xingminyeo - diannoisy - LakeEffectXJ - ultchrystal - FenteroonHols - toonboy92484 - fmmercogliano - adamfwalsh - KOOKIFAH - forexonly1 - myvhopeu812 - remixchild - HayrunnisaMene2 - pparky123 - hopieology - MrFigureSkating - ksooismysun - nabella0492 - kuman776 - minwin_twt - Chimmie11J - HRikkaleone - minbitchyoongi - Kim128888 - SportsHubOz - byundeniz - congdenincenesi - hoseokbbyx - samanthaNbrown - crajishie - jenglass10 - AshNaaz2 - ExoFan0405 - NoodleOnDuty - universe_ex0 - LEWIS_C - erick_perez46 - ongnieIx - booboopengu - HommedePaix1 - merian9092 - BERRY_0307 - here2takeudown - exol_maro - hsernovi - Flwr_crown


This Tag appearing in: United States: ( Tucson - ).
Popular tweets tagged with Olympics:

Merian9092 @merian9092
🔁
So are we the taxpayers paying for @IvankaTrump & @PressSec trip to the Olympics?
---
loading...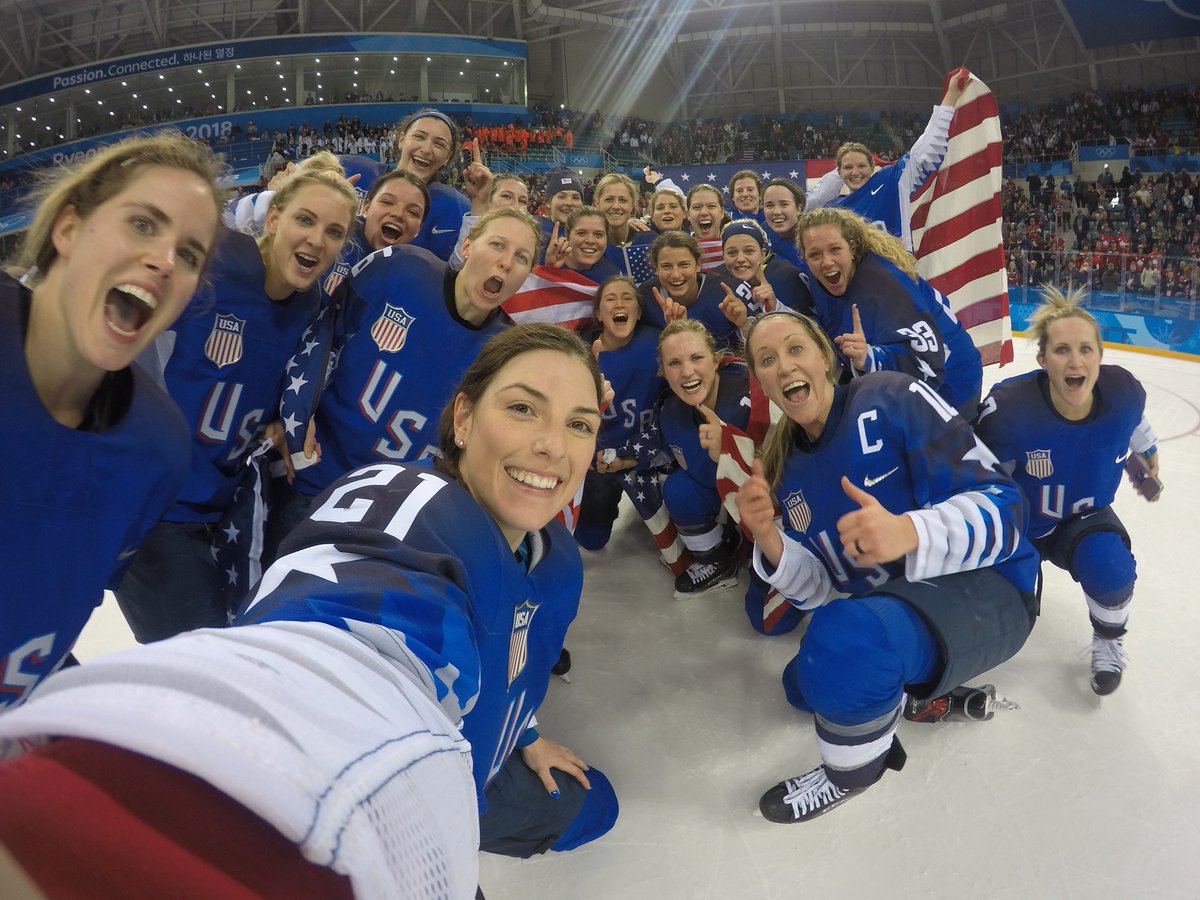 Liz @lizgil14
🔁
Just won a #Gold medal, but first lemme take an #Olympics #TeamUSA #Selfie
---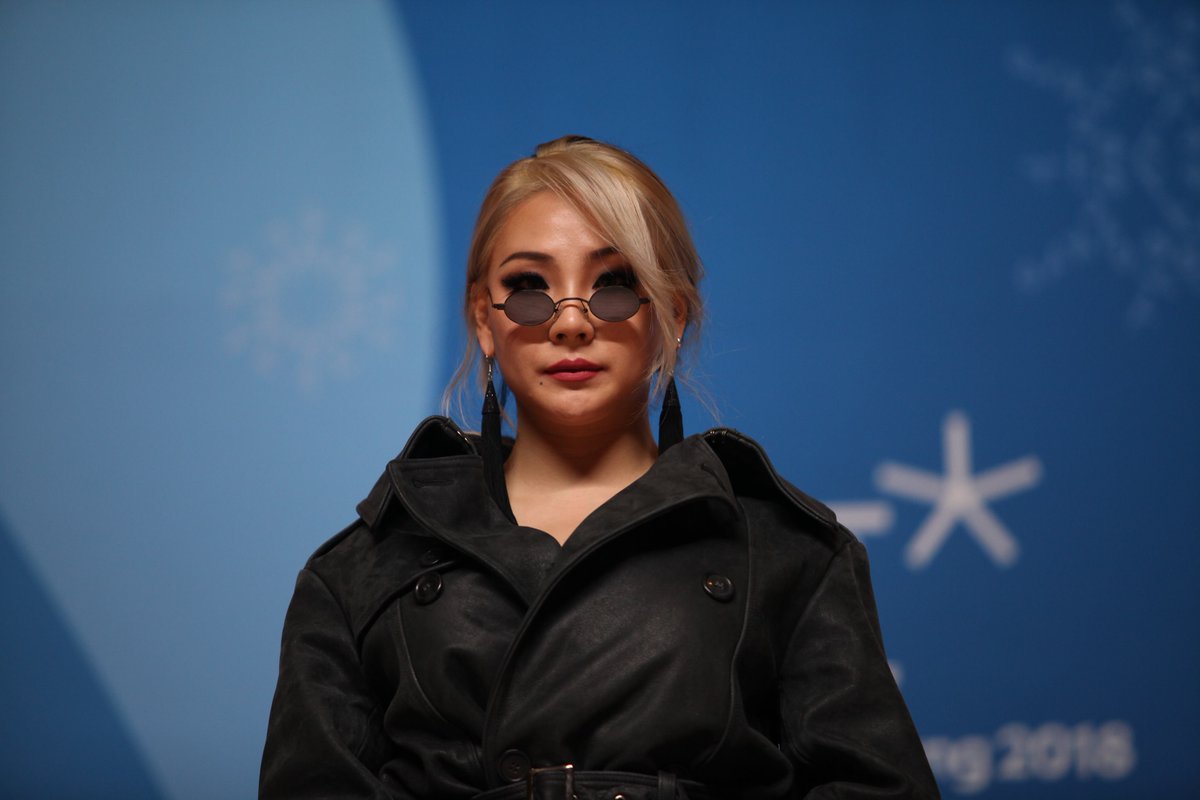 CHANYEOL GOT GOLD @ExoFan0405
🔁
#CL will also be performing at the #ClosingCeremony! 😍😍 #PyeongChang2018 #Kpop
---
10 de fevereiro de 2017
ishi 🐱 엠씨옹고고🎤 @ongnieIx
🔁
Wendy was part of a golf team with Pyeongchang Olympics US gold medalist!
goo.gl
---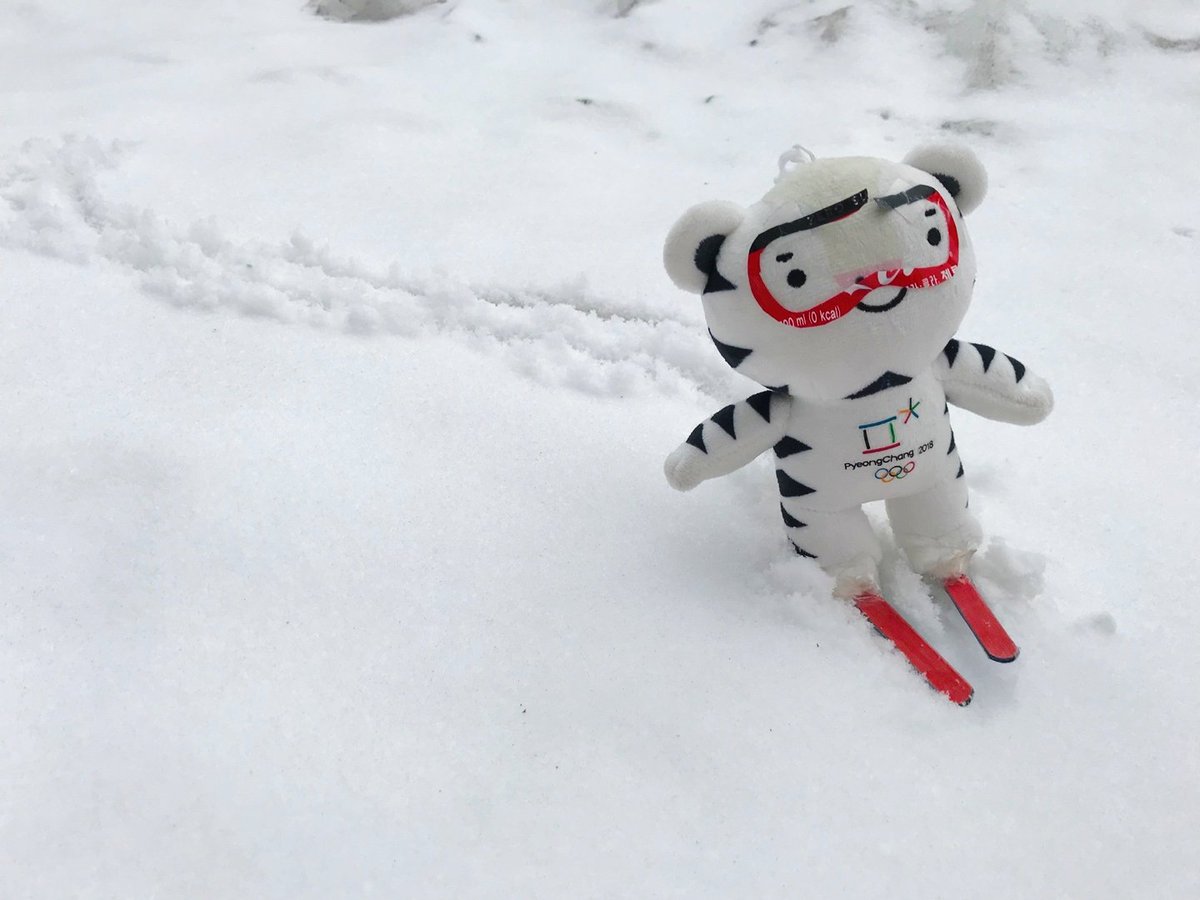 Daniela Noriega @LaPiripiti
🔁
#Soohorang is everywhere ❤ #AlpineSkiing #pyeongchang2018 #Olympics
---
10 de fevereiro de 2017
zzu♡ @mochiomo_
🔁
"I LOVE the Olympics"- #Suho @weareoneEXO
#EXO
#엑소
#ClosingCeremony
---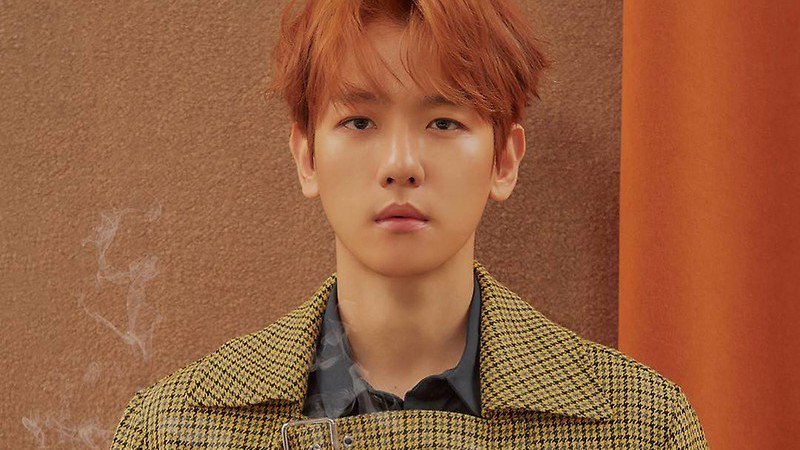 Soompi @soompi
🔁
Baekhyun Discusses #EXO's "Nation's Pick" Nickname, Upcoming Olympics Performance, And More
soompi.com
---
Olympics @Olympics
🔁
IOC President Bach responds to
---
RAZ @zero_raz
🔁
Baekhyun said they prepared more for this Olympics performance than in any other awards show performance
---
Fairy Gothmother @Misty_Myrick
🔁
Olympic freestyle skier Gus Kenworthy helped shut down a South Korean dog meat farm and will bring 90 of the pups to the US and Canada — including this one he's adopting for himself 🐶
---
shae▪ @Kimshaae
🔁
in case you haven't seen it yet, here's little k-tigers covering mic drop at the winter olympics
---
#EXOlympics @titisoha10
🔁
Everything to know about EXO () the boygroup selected for the of the —A THREAD
---
alexis paris @parisalexis62
🔁
The winter Olympics are ending tomorrow. However, the stadium that cost $109 million to build will be demolished soon
twitter.com
. Why? What a waste of money and resources. It's been brilliant and all that, but how can this be justified to the nation?
---
biedrowski @bidrek
🔁
Hero for today and also hero of 2018 Olympics - ! Gold medal in Skiing Super-G and gold medal in Snowboard Slalom. T
twitter.com
his is huge! Impressive legacy. Congratulations
---
CHANYEOL GOT GOLD @ExoFan0405
🔁
The surprise guest is said to be a world renowned DJ (Alan Walker is a DJ) and a star performer (Zhang Yixing)
👀👀👀
---
Rich King @WelshinDevon
🔁
Newswatch's interesting article on 's biased coverage of the Winter Olympics. We all have a national interest, so
twitter.com
it is to be expected. I do, however, take exception to the Anglo-centric coverage of the
---
Angela DeFinaLiburdi @starbucksapron
🔁
The 2018 Olympics should have been called 14 Days of Curling 2018!
---
วริน. @varinbx_
🔁
IOC President Bach responds to
---
EXO-L @elisaforu
🔁
Tomorrow, EXO will perform in   in front of 5 billion potential viewers all around the world. Are you ready Eris!
---
Jared Montana @Jarmadillos
🔁
Anyone else disgusted that Ivanka is at this curling match?
Now I really want Sweden to win. Kom igen! Heja Sverige twitter.com !
---
しうあず🐹 @EXO_xiumin0_326
🔁
Tomorrow EXO is going to perform on Olympics!! Im so excited ❤ The day we have been waiting for is finally coming, EXO must been preparing alot and im sure they will slay! Im ready to watch Nations Boygroup ❤
---
HAPPY BIRTHDAY JUNG HOSEOK @hotmochimchim
🔁
"DISAPPOINTMENT FROM PYEONG-CHANG" Yup, I hear big Sighs from Korea. I will NEVER understand why the world phenomenon and cultural ambassador of Korea won't be performing at the Olympics. It's a shame really.
---
Ngọc Thúy @Ngocthuydd
🔁
EXO stylists we believe in you for tomorrow ✊🏽
@weareoneEXO #ClosingCeremony #Olympics #PyeongChang2018
#EXOlympicsD1
---
Duyên Aeri @AeriDuyen
🔁
D-17:
Iheart Status for last 2 hr
5pm kst

1st Grp: 695k
EXO: 591k
Overall: 95.5m
Less than 48hrs till Olympics Closing day!
Are you excited?
---
💸a @ohshkai
🔁
Prayer circle for Sehun's comma hair to make a comeback in Olympics. Perm is nice but it covers most beautiful features of his face aka eyebrows.
---
EXO_ExoL forever... @beibei3636
🔁
EXO-Ls please start making drafts of EXOs achievements and their performances. We need to take this opportunity during Olympics to promote EXO to the fullest. Dont forget to tag so people can follow them!!
---
Yuli is waiting for HIXTAPE @Yulikim999
🔁
Tomorrow is the closing ceremony of the Winter Olympics, millions will watch, and WE MIGHT LOSE OUR TOP SPOT in the BILLBOARD SOCIAL 50, WE ARE IN NUMERO UNO FOR 62 STRAIGHT WEEKS.
Tag as much as you can including the hashtags
---
𝓬 @ciaodios
🔁
Listen up here , EXO is going to perform in the Olympics in 2days. A lot of people will search exo's name on social media and of course , twitter. Please send Mails to About this issue. Mention and explain the whole problem. This need to be fixed.
---
Kim Chi @Huesof_Taehyung
🔁
What kind of group do you want to continue to be?
: I don't want them to worry about records. Music is not an Olympics. We should focus on what music we do, and what kind of message we wish to give
[ CHIM CHIM ]
---
Rick Regamble @rikyre
🔁
Weird Olympics. Canada doesn't win gold in Men's/Women's Hockey or Men's/Women's Curling...
and has its best Games ever medal-wise.
(Good time to celebrate all the athletes who often get overshadowed by those two sports.)
---
Tom Fan, Fan Club. @IAmTomFan
🔁
Skiing? Completed it ⛷✅
Snowboarding? Completed it 🏂✅
Ester Ledecka is the first woman to win two golds in two different sports at the same Winter Olympics 🙌
---
lz @nuyasno
🔁
it took me 10 years to search for this video but we bringing this shit back to wish exo luck for elyxion in osaka and for their olympics performance
---
Cam Rson @CamRson
🔁
Congrats to @billymorgan89 !!! #Olympics 🏂❄️😀🇰🇷🇬🇧🥉
---
Eri-yaah! @aeri_yaah
🔁
Baekhyun said they will perform two songs on the Olympics Closing Ceremony. So, which song do you think they will perform other than Growl? 🤔
---
Exo ℓove @sehuniee094
🔁
There will be antis trying to defame EXO and get some attention. Do not quote or mention them. Just report and block. We can't let them ruin EXO and EXO-L's this special moment in Olympics and use it to promote their faves!
---
paco @nagoyo07
🔁
Gus Kenworthy adopted a puppy from a Korean dog meat farm and wants to raise awareness for the inhumane conditions of dogs.
📷:
---
TattoH @TattoH4
🔁
That fandom is ranting about EXO's popularity, the unfairness of Olympics, the big 3 privilege, and begging everyone.
Meanwhile, EXOLs are all confused on what hashtag to use for tomorrow's event. 😂
---
Ben Lorson @lorsonb
🔁
OK, now Shuster with an easy draw for 2.
I have said this too many times the last 3 Olympics.
Let's do it.
#curling
---
ʟᴏᴠᴇ ᴛᴀᴇᴛᴀᴇ 🐰 @LOVETAETAE95
🔁
The fact tht we cant see BTS who r receiving the best fame from overseas rn in PC Olympics will remain disappointment to the participating athletes and global fans who were looking forward to kpop and came." -end-
---
mukEXOderka @xoxoloveexo9
🔁
BIG ACCOUNTS AND OUR FANBASES SHOULD TELL EXO-L TO STOP USING IHEART HASHTAGS IN OLYMPICS POSTS. I HOPE A LOT OF PEOPLE SEE THIS SO WE CAN ACTUALLY STOP. IT'S REALLY DISRESPECTFUL TO SUCH BIG EVENT. IHEART IS LITERALLY IRRELEVANT
---
loading...
Carters @carters360
🔁
⚡️ "Billy Morgan makes Winter Olympics history for GB 🇬🇧🙌
twitter.com
"
#Pyeongchang2018 #bbcolympics
---
Nini 🐻 @vouszvoyez
🔁
There's so many jealous antis but let me tell you something. EXO will be the one who will perform at the Closing Ceremony of Olympics and not your faves. Deal with it.
---
『ℳᴏɴɴɪᴇ』 ☁︎ @chimshmallow_95
🔁
I love this article, the reporter listed the Olympics athletes who love , he wrote well how Kpop get the attention worldwidely through the Olympics celemony. He added that's why it's so shame we can't see in there.
---
exo_exol @AshNaaz2
🔁
Tomorrow EXO will be performing at the Closing Ceremony of Olympics, Eris we will not be using the iHeartAward hashtags but tag EXO on your tweets, we will be focusing on Olympics we have to trend it WW.
---
Toni McDonald @toniearlybird
🔁
There was very nearly a collision with a squirrel on the slopes at 🙈
Watch: bbc.in
---
tori; ℓ-ie #EXOLYMPICS @xangoya
🔁
Martin Garrix at Korea❤️ notice the 2nd guy's ID? same as Junmyeon's Olympics ID hehe
---
Jan Novák @JanNova45183367
🔁
Ester Ledecka planned to make history as the first person to compete at the Olympics in both skiing and snowboarding. She won gold in both.
---
EXO-L @xingminyeo
🔁
Are they think that US is the center of the world or something? Whole world is watching olympics not only Koreans ba
twitter.com
be.. 😂😂
---
dian @diannoisy
🔁
The world's eyes will be on this weekend for the closing ceremonies of ! And fandoms are busy as bees creating buzz 🤩💖😊
---
𝒽𝒶𝓃𝒾 @ultchrystal
🔁
This is how they live?? Suho is humble & shares EXO's achievements with KPOP bc unlike your faves he doesn't think EXO is better than KPOP. Closing the Olympics is a one lifetime achievement & the whole world will be watching including the US
---
Fenteroon Holidays @FenteroonHols
🔁
Squirrel!!!!!!!!!!!!!!!! Alive!!!!!!!!!
---
Frank Mercogliano @fmmercogliano
🔁
A draw for two... needs to let hisnsweepers hand this. This is on and
twitter.com
---
Adam Walsh @adamfwalsh
🔁
UPDATE: Local police confirm to that ski cross athlete Dave Duncan and two others were arrested in the incident with a stolen vehicle. MORE:
---
forexonly @forexonly1
🔁
IOC President Bach responds to
---
remixchild @remixchild
🔁
roll a slow one #usa #Olympics
---
ARMY @HayrunnisaMene2
🔁
Q. what kind of group do you want bts to be now?
bang pd: to not focus on results and records. music is not the olympics. i want us to focus on what music we make and what kind of message we put out there
---
paul @pparky123
🔁
@Loopy2004 Haha. I actually quite like it. Prefer the boarding and skiing. It's the darts of the olympics. 🙈
---
Arseny Istlentyev @MrFigureSkating
🔁
They showed the skating world how you compete at an Olympic Games. They both gave me chills. Two of the best performances I've ever seen in a ladies event at an Olympics.
---
chey ❂ EXOlympicsD3 @ksooismysun
🔁
The Skate of Her Life.
You were flawless and amazing, ❤️ You made us so proud! Congratulations for winning Silver in the 2018 Pyeongchang Winter Olympics 🎊
---
Nabeℓℓa @nabella0492
🔁
For those Malaysian EXO-L who wanna watch closing ceremony tomorrow, you guys can watch it on RTM TV2 at 6:10PM & astro channel sport 822 & 823(HD) at 6:15PM.
---
くま @kuman776
🔁
I am SO thrilled to share this: I was really impressed by the different sides iKON showed on their 'Return' album that I thought they deserved an interview that shows even more of themselves. I hope you enjoy this exclusive, :
---
Evelyn Russel @HRikkaleone
🔁
sebastian stan was in a movie abt the summer olympics aNd a movie abt the winter olympics wE loVe oNe vErsatile mAn
---
CJ Henderson @SportsHubOz
🔁
Kyle Mack lands a frontside 1440 bloody Dracula and he 'did it for snowboarding': Five of…
goo.gl
---
Küçük Prens Baek 🌟 @byundeniz
🔁
talks about their upcoming performance and there's a link to their rehearsal stage at the end of the post! Who's going to tune in to the closing ceremonies? 🙌 --->
---
JongdaeninÇenesi @congdenincenesi
🔁
@mustafataha @OverlordEXO #ACTION_EXOlympic #EXOlympics @weareoneEXO #ClosingCeremony #Olympics Arigoo.. can't wait!!!
---
Samantha Brown, M.S. @samanthaNbrown
🔁
Olympic athletes superior skills linked to well-trained bodies and minds
baltimoresun.com
---
shitidoinmylife @crajishie
🔁
EXOs official accounts~
Twitter:
Instagram: baekhyunee_exo, real__pcy, oohsehun, zyxzjs, weareone.exo
Facebook: EXO
Anticipate EXOs performance in and always make sure you are checking out EXOs official accounts!
---
Jen G @jenglass10
🔁
Americans watching the gold medal curling match pretending we know what's going on.
---
exo_exol @AshNaaz2
🔁
Good morning 😇
Tons of articles are now being released about EXO performing in Pyeongchang Olympics.
You know what to do Eris. Hype it up and spread it 😉
---
I'mtoosoftforthisman @universe_ex0
🔁
someone: nobody heard to growl nowadays. its an old song from 2013.
olympics:bitch u thought
---
Lewis Coombes @LEWIS_C
🔁
BRONZE BILLY: The news overnight from Pyeongchang is that Southampton snowboarder won BRONZE 🥉in the Big Air at the Winter Olympics! Congrats, Billy!
---
Erick Perez @erick_perez46
🔁
Staying up till 3 AM to watch curling is when you know you're addicted to the Olympics #curling
---
i 💓 bald potato⌒♡⌒ @booboopengu
🔁
"Everyone was happy to hear that EXO members were chosen to sing for the closing stage. I think its a great honor. Like I said earlier, the closing ceremony of the Winter Olympics is something that everybody in the world can view, so its an honor"
---
Biz #FireBergevin @HommedePaix1
🔁
Wasn't it second??? 🥈🥈🥈...from my own perspective...that's what I saw anyway!!! 👏👏👏
---
마랄 | ℳaℛaℓ (EℓyXiOn) @exol_maro
🔁
will be the hashtag for EXO's performance tomorrow in the Olympics 💫
• Always tag EXO
• Do not combine with iHeart hashtags
• This will be only used starting at 12 AM KST tonight
• Mass tweet will start at 7 PM KST tomorrow
---
Harvey Sernovitz @hsernovi
🔁
Born in Wisconsin, living in Beijing. Inspired by , Gabe has started training for the 2030 Go USA!
twitter.com
---
Flowercrown @Flwr_crown
🔁
[notice!]
"i wanted to see no matter what...disappointed in pyeongchang winter olympics"
→ bts; one of the most popular kpop groups globally, even complimented by the notorious bbc
→ charted billboard
{ }
---
---