'Obamacare': 211.768k tweets talking about this in the last 24 hours

People talking about 'Obamacare': - realDonaldTrump - charliekirk11 - charliekirk11 - _ztuls - pragovnj - BabcockAlan - DrStager - JMS253 - dfal182 - bulldoghill[...]

- PiwaMike - ObamaInTheNews - Mjhall412 - tfbill3 - SanaasRoyalTees - ms_knowital - gcamp4 - stocks33SK - iwiedlin - investigator50 - MLAlexion - moms4trump2017 - Jiordany - kcolaizzo - MaryKayMarrell1 - motowalkers - Chris_A_Turner - AngRuffolo - GaenellG - hinkle_michael - ramonma1707 - bshallenberger - terrysviews - haleighmurphyyy - American_Bridge - RickBaker17 - GaetaSusan - vansfp - JumanjiToo - TheeAndroidRulz - judyofblaze - Rose52413 - txcbth - akemor - skribe00 - chrisjacobsHC - LisaMKing1221 - missythefae - bhwpts66 - nola24073693 - WatchCenter - metalfd - maryjames_13 - bkflana1972 - 6549lmartin - stpepina - Johnsawyer1013 - MadameIntern - AllenDyer6 - Nuni103 - TrendingTh - Bearnmind - Rooz739 - IIG_Scott - blackmount34 - piggylou73 - angiekay500 - DeAnnSmithkc - Singapore95 - cdyqq - kenruss67 - TheAtlantic - elmerjfudd2012 - _EPluribusUnum - Leakers17 - SoTrophyHntrs - edmecka - LorettaSteddum - achaps60 - Teresa_minus_h - JeanneFWebster - reder01 - patti_rouleau - iamanavigator - LisaKayEvans1 - JUSTSAY221 - jamie_krista1 - tadrow - RuntotheRight - clara4306 - SafetyPinDaily - TrendingTh - AmericaDagnabit - nys_health - Cookie9868 - mrshl - JusTrynaKeepUp - WeAreResisTENSE - CouldBeDelusion - ConcluNoEvidenc


This Tag appearing in: United States: ( Albuquerque - Atlanta - Austin - Baltimore - Birmingham - Charlotte - Chicago - Cincinnati - Cleveland - Columbus - Dallas-Ft. Worth - Denver - Detroit - El Paso - Fresno - Greensboro - Harrisburg - Honolulu - Houston - Indianapolis - Jacksonville - Kansas City - Las Vegas - Long Beach - Los Angeles - Louisville - Memphis - Miami - Milwaukee - Minneapolis - Nashville - New Haven - New Orleans - Norfolk - Oklahoma City - Omaha - Orlando - Philadelphia - Phoenix - Pittsburgh - Portland - Providence - Raleigh - Sacramento - St. Louis - Salt Lake City - San Antonio - San Diego - San Francisco - Seattle - Tallahassee - Tampa - Tucson - Virginia Beach - Washington - United States - ).
Popular tweets tagged with 'Obamacare':

10 de fevereiro de 2017
Mary King @Singapore95
🔁
Traitor Bernie wants Liberals to protect the Iran Deal, just as they did with Obamacare.
---
loading...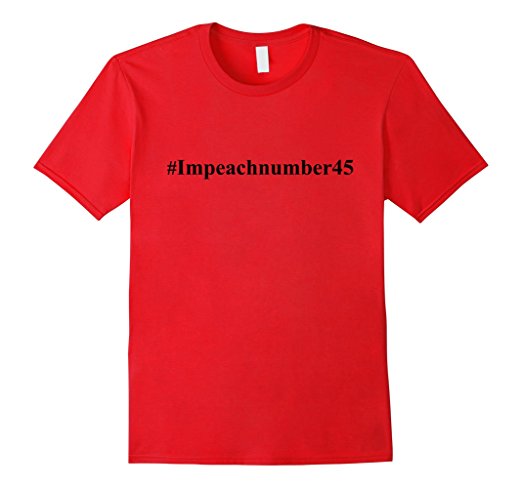 RoyalTees 👑 @SanaasRoyalTees
🔁
Losing Obamacare means we all lose! #Obamacare #DumpTrump #Impeach45
---
10 de fevereiro de 2017
AJ Guerra @Jiordany
🔁
Watch John McCain going off on 'sleazy' Obamacare. It's as if he was serious about it...
---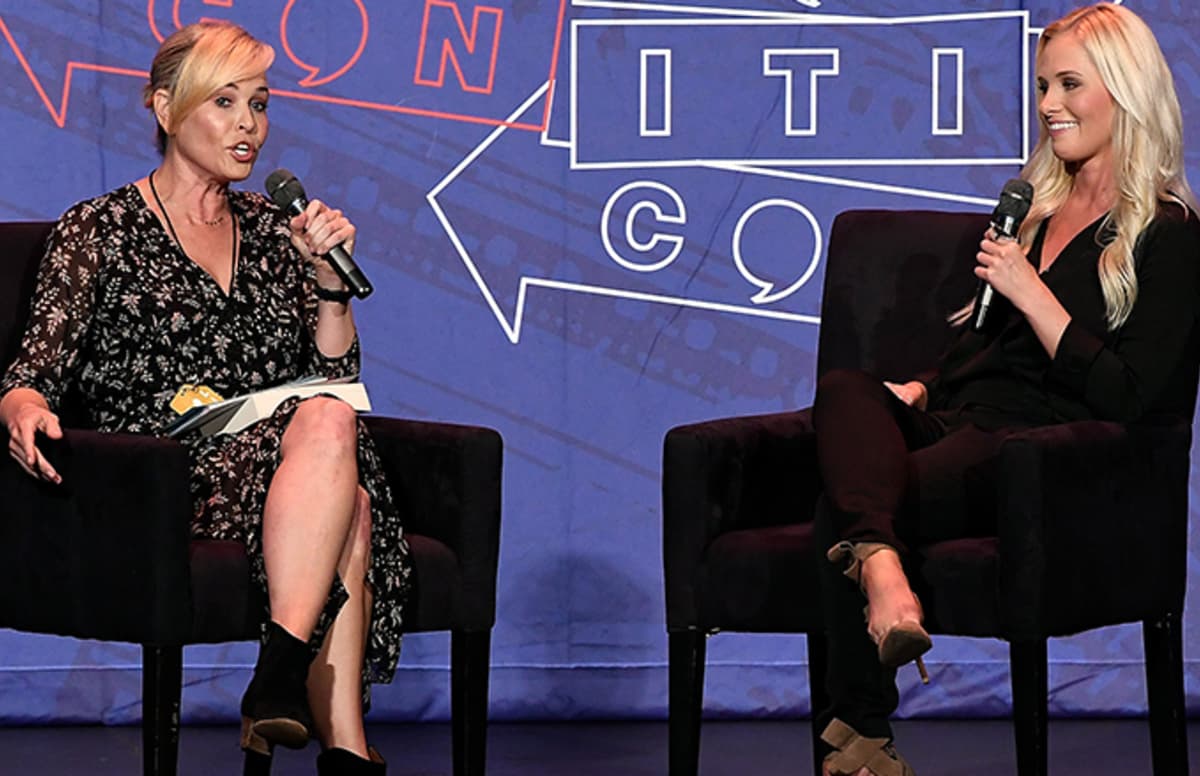 Haleigh @haleighmurphyyy
🔁
Noted Obamacare hater Tomi Lahren admits to being on Obamacare.
trib.al
---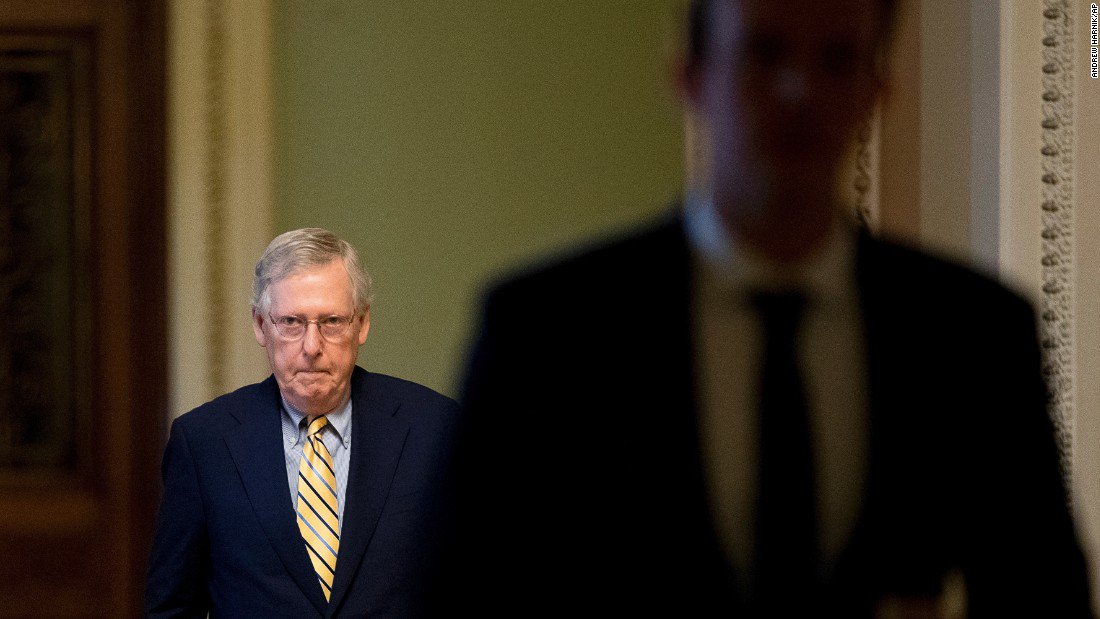 Linda Hill @bulldoghill
🔁
Dejected Republicans on Obamacare repeal: Barring a miracle, "it's over"
cnn.it
---
Donald J. Trump @realDonaldTrump
🔁
If ObamaCare is hurting people, & it is, why shouldn't it hurt the insurance companies & why should Congress not be paying what public pays?
---
Charlie Kirk @charliekirk11
🔁
If ALL of congress was forced to live under Obamacare they would immediately vote for a full repeal
Make them live under the laws they pass
---
Charlie Kirk @charliekirk11
🔁
Did you know Obamacare hires 9,000 new IRS agents, has 28 NEW taxes, costs $800 billion, & disproportionately harms young people? #Repeal
---
TJ🤳🏾 @_ztuls
🔁
Tomi Lahren: OBAMACARE IS A DISASTER
Chelsea Handler: do u have healthcare?
Tomi: No. Lucky for me, Im 24 so Im still under my parents.
---
pragov @pragovnj
🔁
These vengeful idiots would go all the way to kill Obamacare rather than spend resources on fixing the broken pieces.
twitter.com
Egoistic bastards
---
@Babcockalan @BabcockAlan
🔁
"Until somebody shows us a way to get that elusive 50th vote, I think it's over" - member of Senate leadership
---
Margaret Stager, MD @DrStager
🔁
United we stand. Kudos to #tweetiatricians for their imp role in #SaveACA #keepkidscovered #DoctorsSpeakOut
mobile.nytimes.com
---
Joni james @JMS253
🔁
BOOOOM !! Price could circumvent Congress by pulling the teeth out of Obamacare by stripping the requirement to pay a fine if No Insurance!😘
---
Denise Falicki @dfal182
🔁
Everyone should sign this! It removes Obamacare exemption from Congress. Make them live under their own crappy laws!
---
Mikey @PiwaMike
🔁
@steph93065 How about just get rid of Obamacare so that insurance companies don't have to be bailed out? Oh wait...
---
1stHeadlines @ObamaInTheNews
🔁
Savannah (GA) News: Trump on tricky legal ground with Obamacare' threat . More #Obama #news -
tinyurl.com
---
OHIO4TRUMP @Mjhall412
🔁
Please sign an EO rescinding the Obamacare exemption of Congress immediately. Make them live under the laws they pass.
---
Tom Bill @tfbill3
🔁
Congress claims to b on Obamacare but around 70% of their cost is subsidized.
they wonder why we don't trust them
Transparent as a stove lid
---
ms_knowital @ms_knowital
🔁
TRANSLATION: Jeff Flake really doesn't want to repeal Obamacare. No matter what he says.
twitter.com
---
Trump Landslide 2020 @gcamp4
🔁
Every member of Congress should be on Obamacare. They should not exempt themselves from laws they pass.
---
Ieshia Wiedlin @iwiedlin
🔁
That viral Reddit post about how McCain's vote killed the healthcare reconciliation process? It's wrong:
---
Mary Lynne Alexion @MLAlexion
🔁
Is NOT Dying —
Trump Is Deliberately Trying To Kill It!
---
Moms👠Love💞Trump @moms4trump2017
🔁
Matt Drudge Just NUKED Traitor McCain
Matt Drudge truthfeed.com Calls McCain The Face Of Corruption, Two Faced On Obamacare..
---
katy colaizzo @kcolaizzo
🔁
50 yrs before Obamacare, JFK's plan to provide health care for the aged–later called Medicare–was assailed as a threat to individual liberty
---
Mary Kay Marrello @MaryKayMarrell1
🔁
John McCain's Illness is a Tragedy—and That's Why The Healthcare Deb...
---
Sanders Walker @motowalkers
🔁
Obamacare is like socialism. If it's so good why are people forced into it. #TuesdayThoughts
twitter.com
---
Chris A Turner @Chris_A_Turner
🔁
@POTUS @realDonaldTrump end today by #executiveorder all unconstitutional #Obamacare substantives #GOP Senate #FullRepeal no more excuses
---
GaeNell @GaenellG
🔁
Please RT if you want to sign an Executive Order, which makes the primary insurance coverage for every member of Congress!
---
Bob Shallenberger™ @bshallenberger
🔁
@BluthX @DunawayTeri @AnnCoulter Or the #fakenews estimate of 11.4 million which was about 6.8 recently
money.cnn.com
#letitfail
---
Terry Blackwood @terrysviews
🔁
THIS is the Dem's WATERGATE! Was Chief Justice Roberts threatened to vote YES on Obamacare? I hope we find out.
twitter.com
---
American Bridge @American_Bridge
🔁
If you were one of the people who helped save health insurance for your fellow citizens... thank you.
---
Rick Baker @RickBaker17
🔁
Congress loves Obamacare SO MUCH they think being forced to use it is a threat.
That tells us everything we need to know.
---
Susan❤ Covfefe @GaetaSusan
🔁
Biden & Liberman urged McCain 2 vote against Repeal. Want Gov't run HC. Don't care about Millions who cant afford it
100percentfedup.com
---
Kevin Van Otterloo @vansfp
🔁
I won't stop until we repeal ObamaCare and find affordable, patient-centered healthcare solutions for all Americans. You have my word.
---
Darren von Greenback @JumanjiToo
🔁
Trump wants to 'let Obamacare implode.' Congressional Republicans don't, reports:
theatln.tc
---
ᎪᏁᎠᏒᎾᎥᎠ RULZ💫 @TheeAndroidRulz
🔁
@patsyseverson @DougSides PETITION: 100,000 Signatures to Force Congress to Use Obamacare!
conservativefighters.com
---
judy wright @judyofblaze
🔁
Loosening up the regulatory structure of would help stop the ongoing increase in health care costs.
---
Rosemarie Villarreal @Rose52413
🔁
What were talking about when we talk about Trump sabotaging Obamacare
dailykos.com
---
Tom H @txcbth
🔁
@ScotsFyre The only way to "fix" Obamacare is never to have passed it in the first place...and that train left the station long ago
---
LiberalFish @akemor
🔁
Trump decision looms on crucial Obamacare payments
politi.co
via @politico
---
loading...
Shane Kite @skribe00
🔁
#JohnKelly says he's imposing #military #discipline on #WestWing & who's most averse to discipline? #Trump #GoodLuck
nytimes.com
---
Chris Jacobs @chrisjacobsHC
🔁
Don't disagree with some of this. The "market" IS a mess. But at least should have put income cap on under-26 mandat
twitter.com
e. It didn't.
---
Missy @missythefae
🔁
If Trump makes good on his threat to stop paying the subsidies, he would likely precipitate Obamacare's implosion.
---
Bennie Webb @bhwpts66
🔁
@realDonaldTrump End Insurance Subsidies for Obamacare and Congress.
Then maybe congress will do something !!!!! A loyal supporter !!!!!
---
m.diggs @metalfd
🔁
President Trump targets Congress members' own health plans after ObamaCare repeal falls flat
fxn.ws
---
Mary James @maryjames_13
🔁
Collins urges Congress to end Obamacare payment uncertainty
politi.co
---
Brian Flanary @bkflana1972
🔁
After seven years of "talking" Repeal & Replace, the people of our great country are still being forced to live with imploding ObamaCare!
---
Cher Brosi @stpepina
🔁
@Humana Advocate for the repeal of Obamacare please.
---
Madame Intern @MadameIntern
🔁
Like ., I'm also on my parent's insurance because Obamacare rates are too high. Obamacare needs to be fixed or replaced entirely!
---
bigleague 6 @AllenDyer6
🔁
Obama sold America a healthcare lie. ObamaCare was designed as a subsidy to the poor paid for by the working class.
---
Nuni103 @Nuni103
🔁
A debacle 40 years in the making
nyti.ms
---
Roozbeh Ashtyani @Rooz739
🔁
What we're talking about when we talk about Trump sabotaging Obamacare
dailykos.com
---
Scott Blackford @IIG_Scott
🔁
With Repeal Off The Table, Media Suddenly 'Discover' That ObamaCare Is In Deep Trouble
investors.com
via @IBDeditorials
---
Markus W. @blackmount34
🔁
Apparently, conservative darling Tomi Lahren is a vocal opponent of ObamaCare, but at age 24 is still on her parents' insurance under it.
---
Deplorable Scientist @piggylou73
🔁
. Please direct OPM to rescind Congressional Obamacare exemption so they'll be motivated to finally
---
Trump's Week 28 🇺🇸 @angiekay500
🔁
McConnell halts recess in face of Trump Twitter storm on Obamacare
washingtontimes.com
via @washtimes
---
DeAnn Smith @DeAnnSmithkc
🔁
@LampersMichael That was re Obamacare repeal
---
cdyqq @cdyqq
🔁
The logical conclusion of this boast is that Obamacare, which is still law of the land, is not a job-killer.
twitter.com
---
Ken Russ @kenruss67
🔁
Why elect Republicans who vote with Dems to keep failed Obamacare? U don't have to love but why punish American people?
---
The Atlantic @TheAtlantic
🔁
Trump wants to 'let Obamacare implode.' Congressional Republicans don't, reports:
twitter.com
---
Marcus Woodward @_EPluribusUnum
🔁
The Republicans' Uncertainty Strategy
nyti.ms
GOP anti-ACA talking points in 2009 were ACA causes uncertainty. Now THEY DO
---
Huckleberry1776 @SoTrophyHntrs
🔁
@peddoc63 Sorta like Obamacare
---
Loretta Steddum @LorettaSteddum
🔁
They should NOT be EXEMPT!
No wonder they're not trying harder to
Cut off their healthcare and replace with POS Obamacare!
---
ProudMommy @JeanneFWebster
🔁
and set up so the damage would be done after he was gone. Don't do anything. Let it rot on the vine.
---
BILL STORM @JUSTSAY221
🔁
Trump gave Kelly full control over his WH, including Javanka. Aides doubt it will last. and me
---
Tad @tadrow
🔁
"[H]ospitals could see uncompensated care costs begin to rise for the first time in more than a decade.
---
💕Proud Deplorable💕 @RuntotheRight
🔁
Should take away the 72% Obamacare subsidy that taxpayers have been giving Congress?
Please RT this poll.
---
Clara Mccall @clara4306
🔁
@realDonaldTrump If Congress loves ObamaCare so much, they should ALL be covered only under that plan!!
---
SafetyPin-Daily @SafetyPinDaily
🔁
Trump's latest attempt to gut Obamacare could backfire spectacularly | by @imillhiser
thinkprogress.org
---
America Dagnabit @AmericaDagnabit
🔁
Hatch Going To WH To Give Trump The Bad News--Obamacare Repeal Is Really, Truly, Really Dead.
dailykos.com
---
Cookie @Cookie9868
🔁
Tomi Lahren Trashes Obamacare, Then Admits She Actually Benefits From It
yahoo.com
---
custom drinker @mrshl
🔁
Trump: "3 Republicans and 48 Democrats let the American people down."
The American people: Huh?
---
---