Norway: 227.990k tweets talking about this in the last 24 hours

People talking about Norway: - StephenKing - ianbremmer - davidfrum - chloe4cbed - 101piper - SpookyRaider - emunoz8_munoz - VoltaireAlive - cheezwitham - 217Savage[...]

- TheWeeklyWiner - SimbaDaRealest - uxoman1 - BeatleChub - DannyOpico - katieee_REDD - mrskislovingit - TrampDavisAlive - inkandtreble - OhSheri1 - goose31313131 - TangoRedDevil - DeeEmmEss - cyferPtVila - jjojolion - FreakyAvatar - cavendishbill - hokie6 - Lilith_Bitch777 - mrdraneb - mgcktri - ChansonetteBuck - vee817 - thequeerlyhour - udub86 - bennerlowdown - kim - JacePro - AudKielland - Johnnybot74 - africa_report - youcallmeash - LAWRENC40264013 - PlainJane461 - Cmhogan473 - MCgodard22 - Mr_Kompromiss - kileypreusch - sassafras4ucom - Swamp_Sparky - BrendaPerrott - IshyMaria - giobedolla - Nymmoh - requinto_m - EileenTownsend4 - masato_jones - mustangIey - MyhrePetter - kity_katz - starrjacksonnn - notjayfivekille - mattacoffin - alixabeth - PartiesUnited - vdlc_music - IssyMateaMercer - Luxitonic - DavidOlivepubs - imanitbslg - Stephencheatley - cafewithlait - vivalawillis - livia_grs - ambrowoll - sdmarcyg - ehonoret - sassypac - RickDoubleR - BeecheyPat - myuyoke - MetalBlonde - elise_gilliam - modestholdings - bmgrn - trondbertil - glynis_fisher - CpmGray - peoplearecraz - JanelleBRogers - mrcak40 - MitchSlagowski - familyroach215 - paulxharris - amandajanestep2 - GilJRodriguez - cjkeller - an_eddy - Jack_the_celtic - gleneyo2


This Tag appearing in: Canada: ( Winnipeg - Quebec - Montreal - Toronto - Edmonton - Calgary - Vancouver - Canada - ).
Norway: ( Bergen - Oslo - Norway - ).
United States: ( Baltimore - ).
Popular tweets tagged with Norway: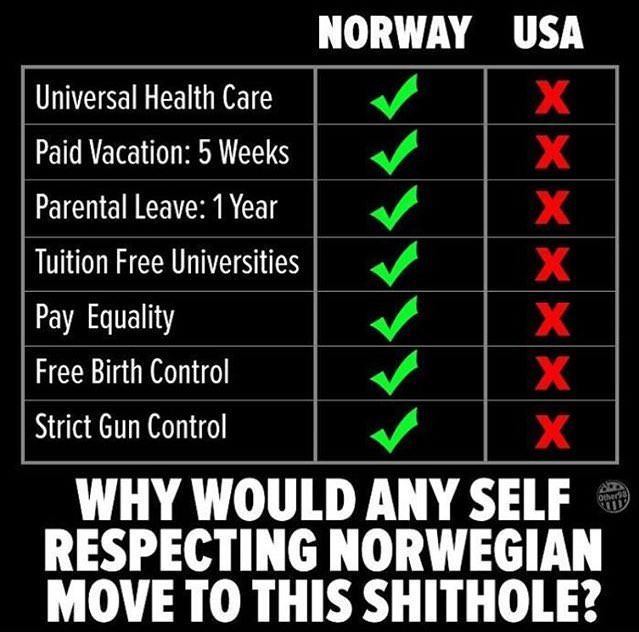 Vince Delacruz @vdlc_music
🔁
Norway versus the USA
---
loading...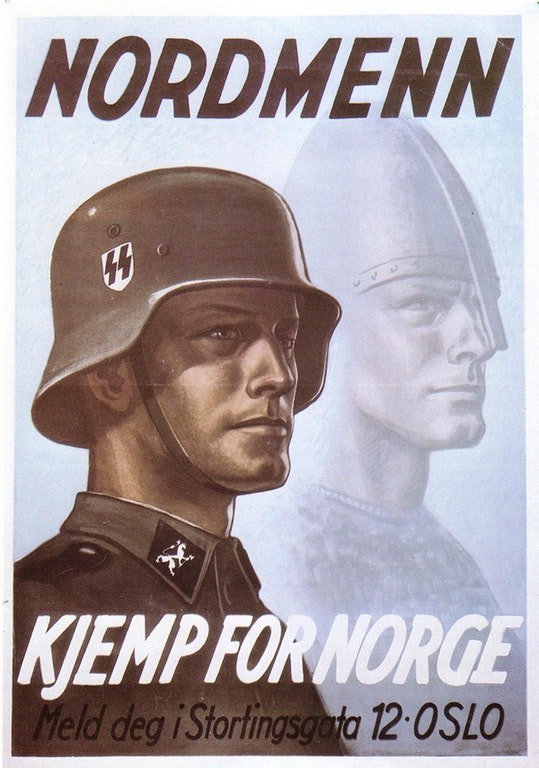 Spooky @SpookyRaider
🔁
An SS recruiting poster used in German-occupied Norway, 1940s.
"Fight for Norway"
---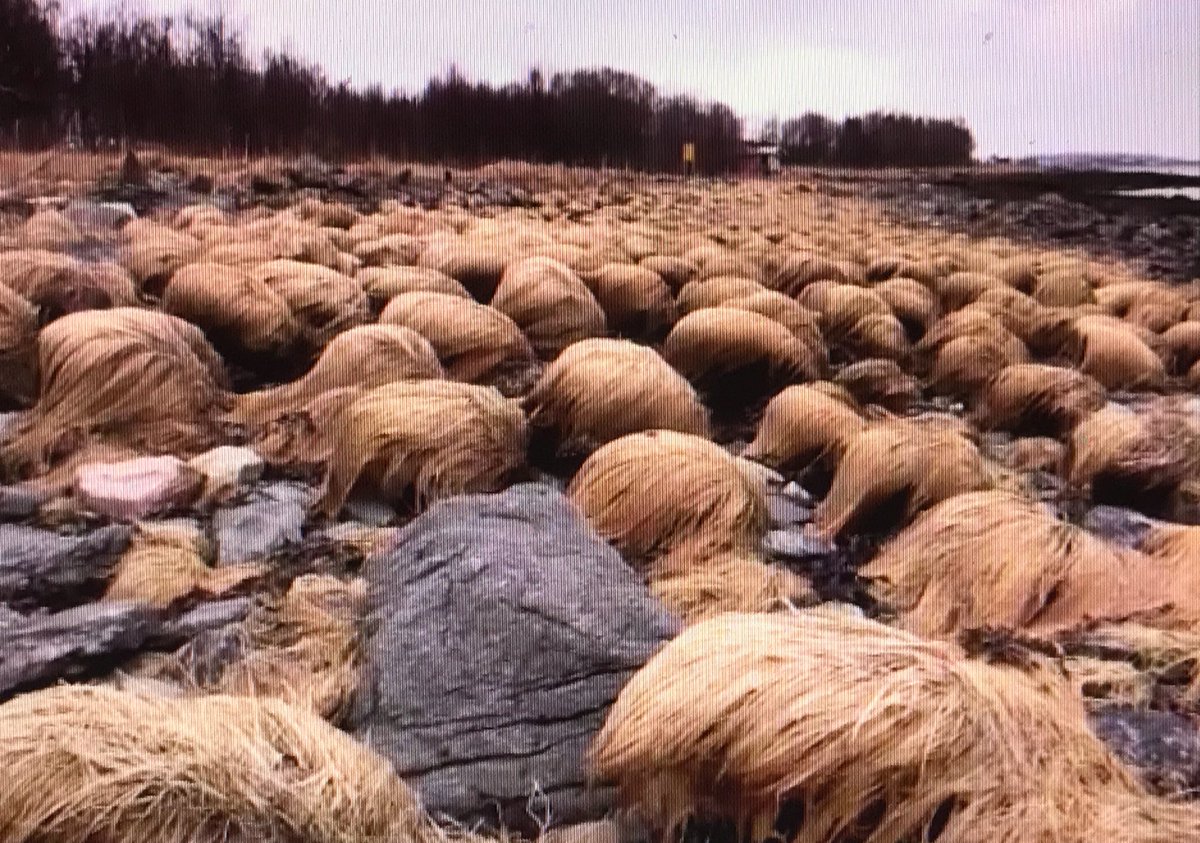 veroni¢a pe¢k//#blm @BeatleChub
🔁
Trump loves Norway because we grow his hair.
---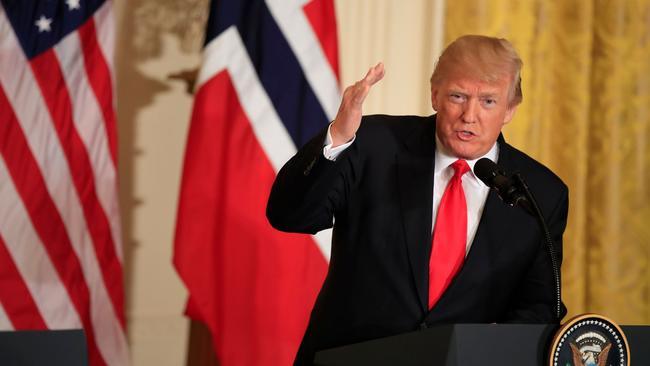 Africa Report @africa_report
🔁
Trump loves Norway. Haiti, Latin America and Africa? Not so much
africareportonbusiness.com
---
Stephen King @StephenKing
🔁
Why would people from Norway want to immigrate here? They have actual health care, and longer life expectancy.
---
ian bremmer @ianbremmer
🔁
NORWAY
Happiest country #1 (US #14)
Most gender equality #2 (US #49) damn you, Iceland
Most political freedom #1 (
twitter.com
US #45)
Most press freedom #1 (US #43)
Most prosperous #1 (US #18)
People there must be clamoring to come to America.
---
David Frum @davidfrum
🔁
An interesting fact about Norway is that they post every Norwegian's income tax return on the Internet
theguardian.com
---
Chloe LaSalle @chloe4cbed
🔁
Should study Norway. That is how a true democratic country should be run. Take notes put in place everything that has
twitter.com
made Norway the happiest country in the world. Trump has put us back in time in under 1yr to 1950.
---
Piper @101piper
🔁
@DearAuntCrabby Who from USA wants to move to Norway?
---
Julio Munoz @emunoz8_munoz
🔁
Norwegians to Trump: We don't want to move to the U.S.
on.msnbc.com
---
Voltaire @VoltaireAlive
🔁
NORWAY
Happiest country #1 (US #14)
Most gender equality #2 (US #49) damn you, Iceland
Most political freedom #1 (US #45)
Most press freedom #1 (US #43)
Most prosperous #1 (US #18)
People there must be clamoring to come to America.
---
lisa witham @cheezwitham
🔁
More Americans immigrated to Norway than the other way around in 2016
chicagotribune.com
---
Colin @217Savage
🔁
I did say that people from the country of Africa and Haiti are from "Shithole countries," and that I want more immigrants from Norway instead. BUT is WRONG! THAT'S NOT BEING RACIST!! I only said it because of the color of their skin, & NOT BECAUSE OF THEIR RACE!
---
Mark Bolden @SimbaDaRealest
🔁
Donald Trump referred to African countries and Haiti as "shithole" countries and suggested that we only take people from countries like Norway, and other European countries. This is racism. If you still support this man you are a fucking white supremacist. Simple as that.
---
uxoman @uxoman1
🔁
When your own bigotries conflict: There are 121,000 muslims in Norway. It's Norway's second most popular religion. In Haiti, there are only 3000. Who wants to tell him??
---
Danny Opico @DannyOpico
🔁
President Trump stated in a news conference that the US had delivered F-52 jets to Norway in 2017. The problem? F-52 jets aren't real. They only exist in Call of Duty: Advanced Warfare.
---
Kim Crawford @mrskislovingit
🔁
Dear God: Help me see this rightly. If this is not about race as they are saying, help ME see it rightly. - Trump said, "Why do we want all these people from Africa here? They're shithole countries ... We should have more people from Norway." And tell me why I am not surprised.
---
TrampDavis @TrampDavisAlive
🔁
By that logic... why do you continue to live in this awful land?
I hear Norway's great.
twitter.com
---
Mrs Shaw @DeeEmmEss
🔁
@NorwayMFA Apologies Norway. We have a crap government but it's only temporary. Normal operation will resume shortly.
---
CFR Andre @cyferPtVila
🔁
The significance is bigger than "shithole." The president's supporters are pushing hard for a "merit-based" immigration model, but Trump today didn't say he wants more doctors, engineers or scientists. He said he wants "Norway." And Norway is not a skill.
---
Bill Murtagh @cavendishbill
🔁
@DearAuntCrabby New acronym: MANA. "Make America Norway Again.'
---
Greg @hokie6
🔁
Perhaps there's reasons Muslims are migrating to Norway, as opposed to say, Haiti. Government-aid? Infiltration of an
twitter.com
other western country? Probably not a lot of that in Haiti. What was that Muslim number in Norway 3-4 years ago?
---
😈🥀Lilith🥀No1Bitch🥀777🥀😈 @Lilith_Bitch777
🔁
@nadya_kasyanova He called Norway a shithole country???
---
ChaBella ☃️🌨 @vee817
🔁
Former Grand Wizard of the KKK says Trump's remarks on Norway, Haiti and African countries "restores a lot of love in us"
---
Kim Sherrell @kim
🔁
If you can't even spell Norway, you damn sure can't program a missile alert.
#25thAmendment #Unfit
---
Aud Kielland @AudKielland
🔁
Just told the Prime Minister of wanted her citizens to move to a country without healthcare or gun control.😂
---
LAWRENCE THOMAS @LAWRENC40264013
🔁
@DearAuntCrabby i need to go to norway
---
WINNING💪Carol🗽 @Cmhogan473
🔁
I still support POTUS Trump after his comments about Haiti, Africa and Norway. I guess that makes me a black white supremacist Grand Wizard Klansman right?😄 You Dumbocrat idiots live and breathe only to lie and cry about racism and hate POTUS Trump. Libnut Losers!😄
---
kiley @kileypreusch
🔁
Bye bitches I'm moving to Norway
twitter.com
---
Sassafras4ucom @sassafras4ucom
🔁
91 (1-13): Norway #lobsters' appetite for #jellyfish caught on camera
---
Brenda P. Williamson @BrendaPerrott
🔁
Why do Norwegians stay home?Norway has single payer healthcare, paid sick leave, strong unions & world class infrastructure. .
---
Dorkahontas @Nymmoh
🔁
Why Norwegians aren't moving to the U.S.
theatlantic.com
---
Eileen Townsend @EileenTownsend4
🔁
FEDS RAID 'MATERNITY HOTELS' WHERE TOURISTS PAID UP TO $80K TO GIVE BIRTH IN U.S.
Guess where? CALIFORNIA!!!!
20 in Los Angeles, Orange County and San Bernardino.
ANY COMMENT?
Didnt think so!
---
Masato Jones🇯🇵🇬🇧 @masato_jones
🔁
First wolf sighted in Belgium
In Wolves ar
deredactie.be
e more than welcome!
kills wolves until they are extinct!
---
Petter Myhre @MyhrePetter
🔁
Most likely and you probably get a scholarship as well. Good luck and welcome to Norway
twitter.com
---
Kity Katz @kity_katz
🔁
Thank you for your concern. We can assure you that in mainland Norway all polar bears are stuffed and poses only limited risk.
---
On The Right Side of History @notjayfivekille
🔁
The average Norwegian is 42 times more likely to move to the USA than the average American is to move to Norway (base
twitter.com
d on data from today's Chicago Tribune)
So, why are Norwegians so eager to get out of Norway?
---
Matt Coffin @mattacoffin
🔁
Civilian deaths at record high in 16 yrs
9M people have little or no healthcare
1.6M people go hungry every day
must stop forcing teenagers back to .
---
John Alexander @PartiesUnited
🔁
Leaving this here for all those Trump is a racist racists ....
just signed Proclamation with a room full of Mr King's dear family.
Martin Luther King Jr. family LOOOOVES TRUMP !! 🇺🇸

---
Lux🇿🇦™ @Luxitonic
🔁
The northern lights or aurora boreal is swirls over a fjord in the Norwegian sea near tromso, Northern Norway
---
loading...
david @DavidOlivepubs
🔁
norwich norway into negotiating greece unlucky hacker cuff him
---
Stephen Cheatley BFC @Stephencheatley
🔁
Anyone that has clear skies right now in Iceland Norway Finland Sweden areas we have a good aurora display right now
---
Livia @livia_grs
🔁
Don't you just love it when the same Centrists who spent the past two years attacking Bernie and insulting progressives for wanting "unicorns and ponies" are now praising Norway as a model for America because Trump said something racist and stupid?
---
edwin a honoret @ehonoret
🔁
@radiobeanz Norway 🇳🇴❤️💯 #PRETTYMUCH #bestboyband #iHeartRadio #iheartawards
---
Richard @RickDoubleR
🔁
Norwegians to Trump, we don't want to move to the U.S.
nbcnews.com
via @nbcnews #Trump
---
Elise Gilliam @elise_gilliam
🔁
Listen to me.
Don't call this controversial or crass.
Call it racist. It's racist.
He then said he preferred immigrants from Norway.
---
Jonathan Green @modestholdings
🔁
The issue isn't Trump's language; as many Presidents as not have used such language. It's the context: "why can't have have more from Norway" frames it in clear racist terms. The obsession with the vulgarity is distracting.
---
Trond Bertil Barstad @trondbertil
🔁
But there are people in Norway that earn less than 10 dollars an hour(there has been examples of 2 dollars an hour in
twitter.com
the media here). So most of us has a very comfortable life. But there are issues here, and for those who struggles-they regard Norway as a Shithole
---
Kathy Priel @peoplearecraz
🔁
I've been to Norway. It's the most beautiful place I've ever seen. Great people, great wealth, great peace. It's hard for me to imagine many Norwegians wanting to come here.
America is wonderful, but Norway just isn't a place people are looking to leave.
---
Janelle Rogers @JanelleBRogers
🔁
Multiple choice: Where would you rather live, Norway or Haiti?
A. Racist
B. Lying
C. I can't say, stop interrupting me
---
charles king @mrcak40
🔁
I liked a @YouTube video
youtu.be
Trump Screws Up Big Time, Says He Sold Fighter Jets To Norway That Only Exist In
---
Mitch Slagowski @MitchSlagowski
🔁
It's not just that racist piece of trash called predominantly black countries "shitholes," it's also that he picked Norway as his example of a good country. Norway is massively liberal - so it definitely isn't about politics. What else is Norway- massively white.
---
---