#NUFC: 10.918k tweets talking about this in the last 24 hours

People talking about #NUFC: - NUFC - NUFC - NUFC - stevewraith - CMoulding5555 - stevewraith - FrankReidJP - mikebro30816865 - VieAnpan - haightravis[...]

- buzza9676 - oliverhowardoh1 - CMoulding5555 - GrahamSpeight - tfMichael1892 - armstrongj73 - CMoulding5555 - PaulJones07 - nchiz7 - ssm007 - CMoulding5555 - willknight11 - benafflaco - JamesBrodie04 - JakeShaw00 - t0werCS - Pauloxley3 - cfc_19512 - Sasha_Carole - carljenn77 - TrulyRoo - rjh14rjh - Joetprosser - EzekielToh - RedSox_Fan4Life - SVINTVITUS - Ali_Perros - Craignufc1987 - kwaku_maestro - SVINTVITUS - Seanio88 - Bradnufc8 - callummurray21 - jamesdenwood_ - neeta65 - xjaeee - Geordie2302 - RobertoPenaJr - PhilCrowell - SRMears99 - AndrewElliott_ - robertmarshall5 - MrJamesPSmith - DavidHeron17 - carlcoxy - Janeytoon - TondaSPA - BillWal66497733 - SteveMcKenna_ - HwitDraca449 - rtguk - Travis120402 - paulfraserecho - AntFrom7 - LkWtsn - JoeCheetham5 - SBachrynowski - NewcastleStevo - freesexybetting - thenok1 - JoeGreswell - samread7 - PhilAdamson1 - DarrenPassman - ChrisPage_Boz - AngryAnderson51 - houses_2010 - Ellw00d_ - AbhishekMadahar - Paul_Usher1 - Ben_willow_ - shelv8y - dodds_andrew - Davymills - RichJC1001 - acetoonarmy - ebdale4 - NUFCTheMag - cfgsam - danwright1999 - craigyb333 - NathanSherratt_ - MartinOrmiston - Flatty731 - Scottwilsonecho - 7Mertcanince - phatdadslim - AndyDFurness - 69Hankster - Kaoskev1


This Tag appearing in: United Kingdom: ( Leeds - ).
Norway: ( Bergen - Oslo - Norway - ).
United States: ( Albuquerque - Atlanta - Austin - Baltimore - Baton Rouge - Birmingham - Boston - Charlotte - Chicago - Cincinnati - Cleveland - Colorado Springs - Dallas-Ft. Worth - Detroit - El Paso - Fresno - Greensboro - Harrisburg - Indianapolis - Jackson - Jacksonville - Kansas City - Las Vegas - Long Beach - Los Angeles - Louisville - Memphis - Mesa - Miami - Minneapolis - New Haven - New Orleans - New York - Norfolk - Oklahoma City - Omaha - Orlando - Philadelphia - Phoenix - Pittsburgh - Portland - Raleigh - Richmond - Sacramento - St. Louis - Salt Lake City - San Antonio - San Diego - San Francisco - San Jose - Seattle - Tucson - Virginia Beach - Washington - United States - ).
Popular tweets tagged with #NUFC: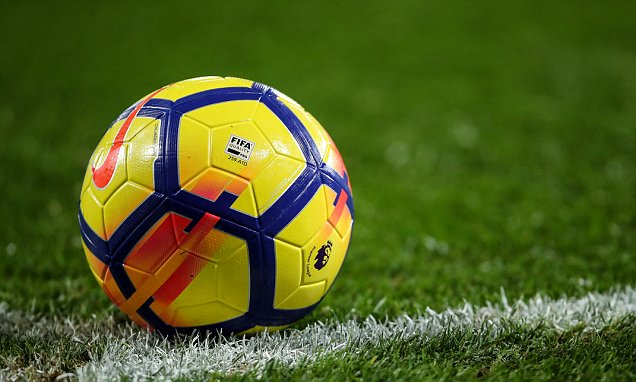 Æðelstan Draca @HwitDraca449
🔁
Premier League team news from every match February 10-12
dailymail.co.uk
#NUFC
---
loading...
10 de fevereiro de 2017
robert marshall @robertmarshall5
🔁
Here's a different angle of that Chris Smalling dive. #nufc #mufc
---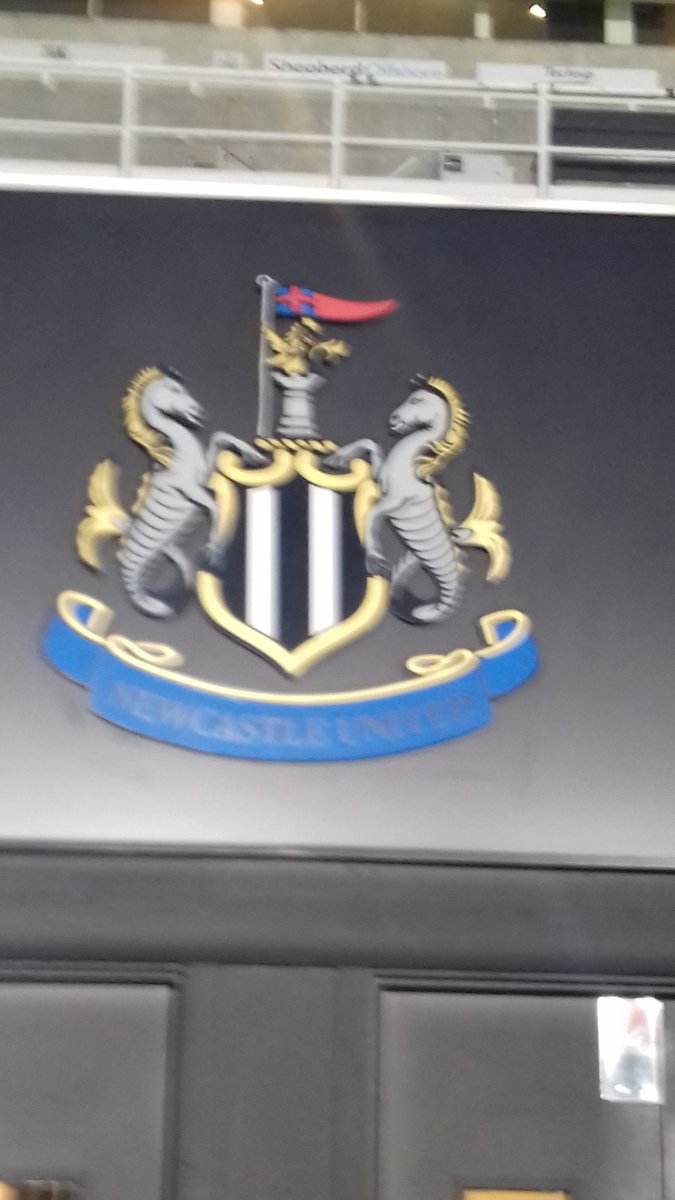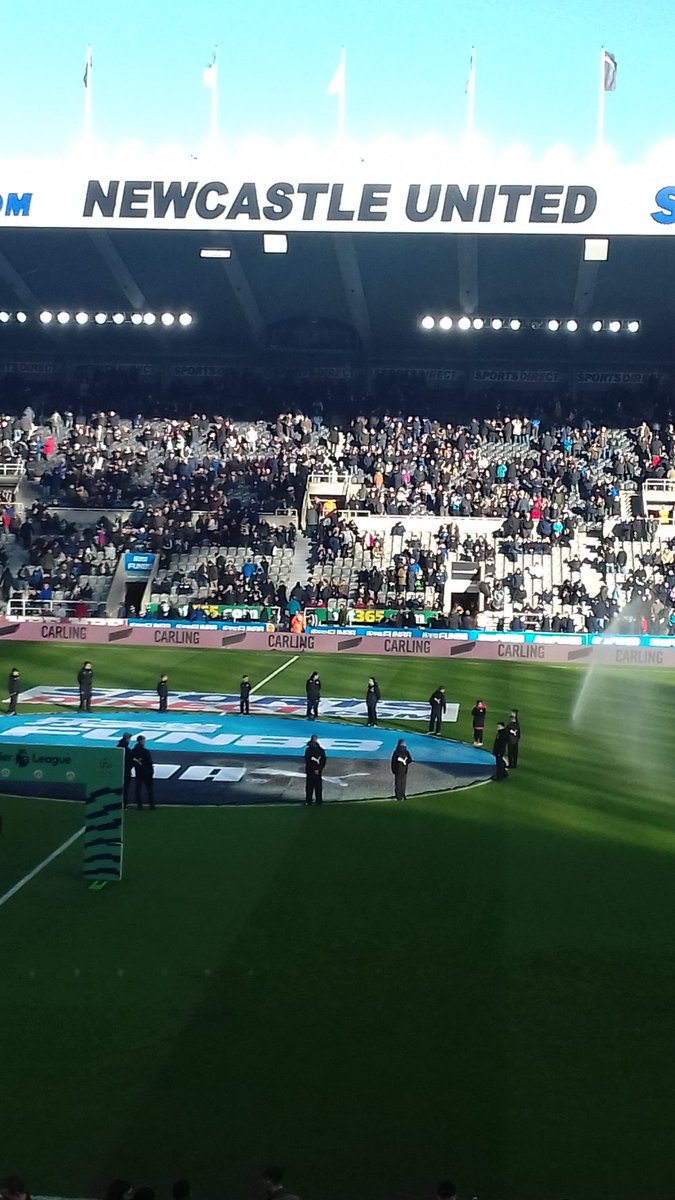 Janey @Janeytoon
🔁
Been a good Sunday #nufc
---
Rafas Beard @BillWal66497733
🔁
And I'll tell you, honesty, I will love it if we beat them. Love it! #NUFC
---
Toh Ezekiel Lorenzo @EzekielToh
🔁
What a win! ⚫️⚪️
Here's how it all unfolded at St. James' Park: nufc.co.uk #NUFC
---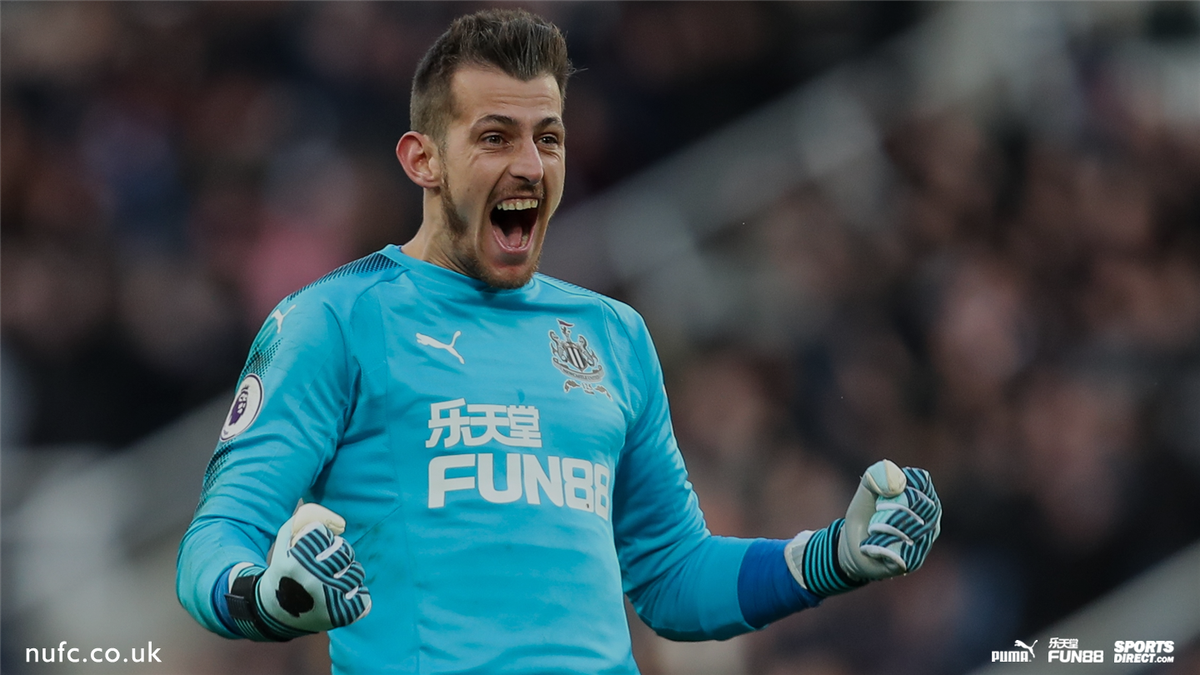 Graham Speight @GrahamSpeight
🔁
None shall pass 💪🏽
#NUFC
---
Oliver Howard @oliverhowardoh1
🔁
Who is the best keeper on planet earth?
RT for Dubravka
Like for de Gea
#nufc #newmun
---
Buzza @buzza9676
🔁
@yedlinny
"Nice jeans lad "
#NUFC
---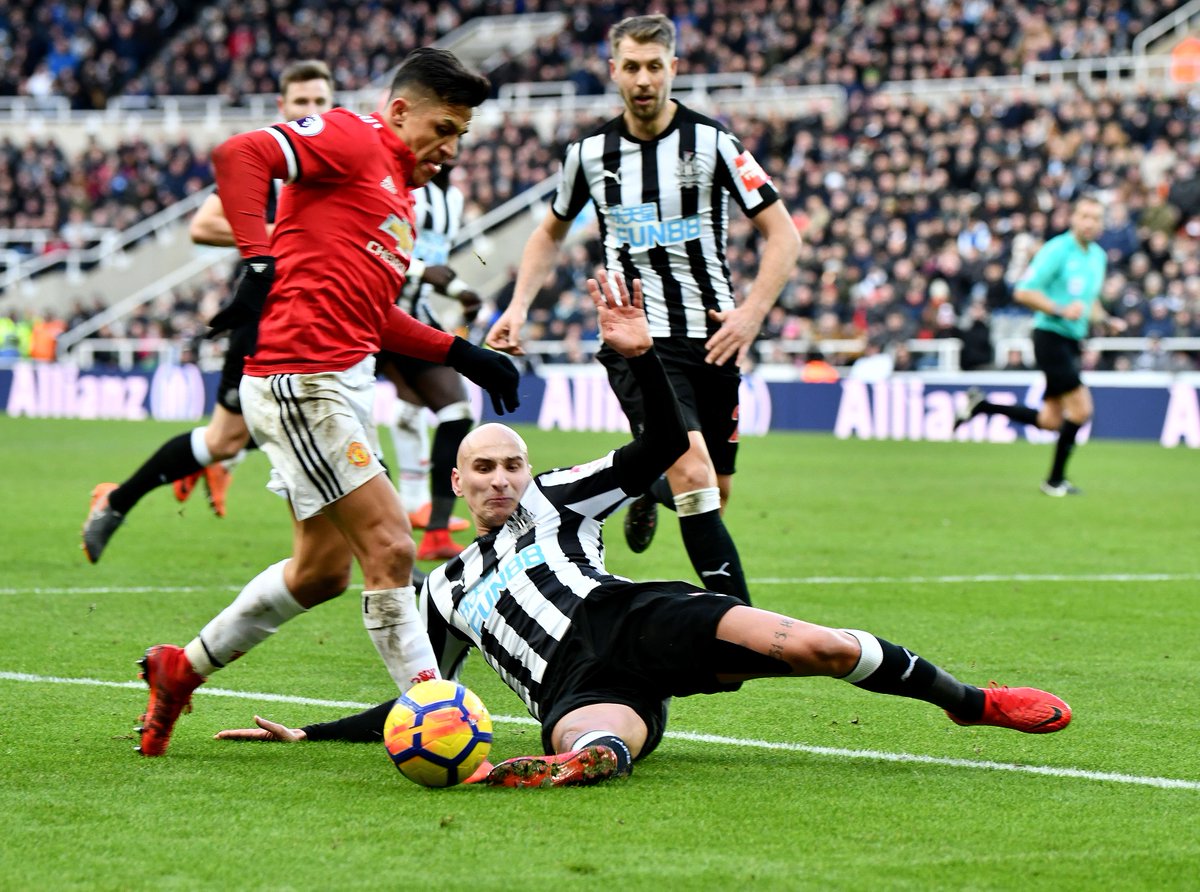 Frank Reid @FrankReidJP
🔁
What a tackle from Jonjo Shelvey. Great photo from @FrankReidJP. #nufc #mufc
---
10 de fevereiro de 2017
Newcastle United FC @NUFC
🔁
65' - GOOOAAAAAAALLLLLLLL!!!!!!!! #NUFC
---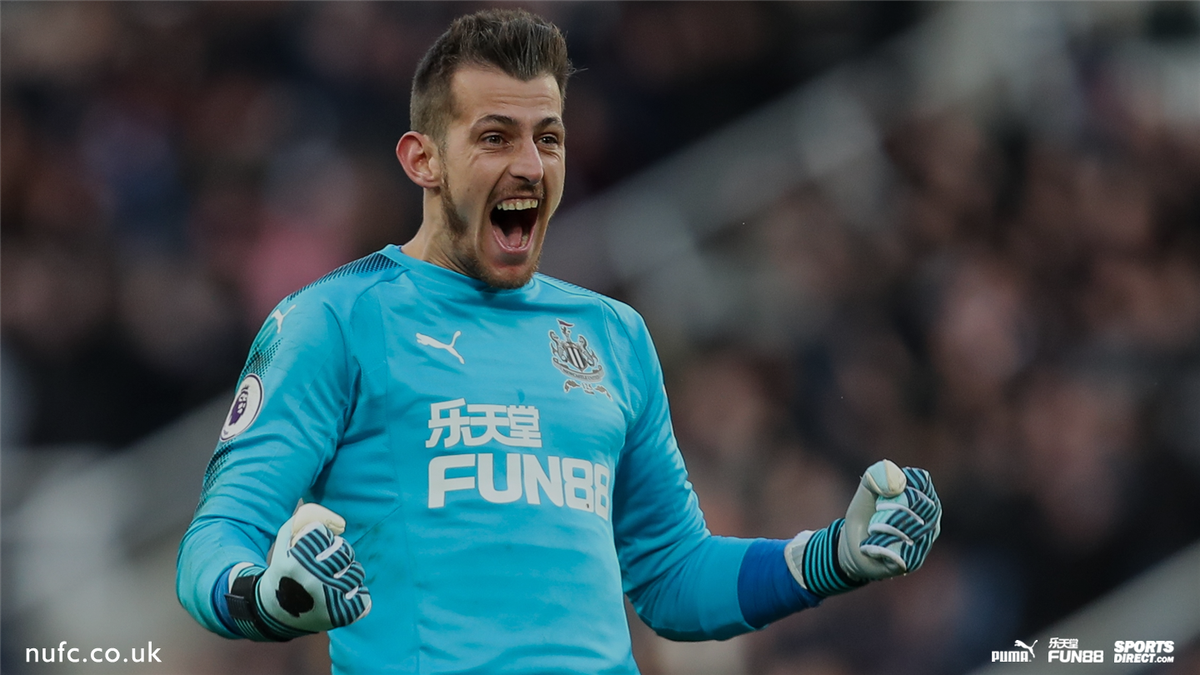 Newcastle United FC @NUFC
🔁
None shall pass 💪🏽
#NUFC
---
Newcastle United FC @NUFC
🔁
FULL TIME Newcastle United 1-0 Manchester United
Matt Ritchie's first goal of the season gives Rafa Benítez's side a twitter.com deserved victory and a precious three points at St. James' Park!!!
Reaction to come at .
---
steve wraith @stevewraith
🔁
Love this from Rafa #NUFC
chroniclelive.co.uk
---
Chloe Moulding @CMoulding5555
🔁
Huge applause for every member of the side as they walk off at the end. Thoroughly deserved too. Huge performance. Rafa walks on to the pitch to applaud the fans, fist pumping too. He knows this is the biggest win of his reign so far
---
しゅんぼー(音楽・サッカー) @VieAnpan
🔁
What a great 1-0 win for against
---
travis @haightravis
🔁
Martin Dubravka only discovered he was playing just two hours before kick off today. What a debut. #nufc
---
Chloe Moulding @CMoulding5555
🔁
Rafa asked if this was his biggest win as #nufc boss: "Hopefully not - because there will better ones in the future." #nufc
---
Michael Martin @tfMichael1892
🔁
Great performance from every player on the park. Heart and Soul. Front to back abs magnificent. Thoroughly enjoyable
twitter.com
and a reminder what following can be about.
---
Chloe Moulding @CMoulding5555
🔁
🎙 POST-MATCH AUDIO: Well worth a listen!
It's the manager's post-match thoughts with and ...
---
Will Knight @willknight11
🔁
Dab on that you shithouse! #nufc
---
Billy Eager @benafflaco
🔁
DeAndre Yedlin putting Alexis Sánchez on the ground with a great piece of skill. 🔥🔥
---
James Brodie @JamesBrodie04
🔁
And that's it #nufc earn a vital win over #mufc - hope the tactics were OK @GNev2 !!!!
---
Jake @JakeShaw00
🔁
Always nice to see Man Utd lose! 😜 #Mcfc #Nufc
---
Oxley @Pauloxley3
🔁
@ChronicleNUFC Makes a change from him blaming the ball boys 😂 #nufc
---
Carl Jenner @carljenn77
🔁
What a tonic to a rough couple of weeks that was thank you Toon!!!! #nufc
---
Liz @TrulyRoo
🔁
Way overpriced players losing against our wee club...priceless. FUCK YOU manure United. 👍😂😂😂😂😂😂😂😂😂😂😂✌ #nufc
---
Joe T. Prosser @Joetprosser
🔁
GIRLS DON'T LIKE BOYS, GIRLS LIKE MO DIAME........! #nufc
---
Ali Perros @Ali_Perros
🔁
Exclusive access to Jose playlist every time he drives away from SJP after a league match there...
twitter.com
---
™ @Seanio88
🔁
I reckon Jose Mourinho is a secret Newcastle fan #nufc #NEWMUN
---
Neeta Robson @neeta65
🔁
Froze me tits off but oh it was worth it. #nufc #Geordies
---
Jackie @xjaeee
🔁
Ladies and gentlemen... this is the look of a man who has been bullied and defeated by Mo Diame
---
George Churcher @Geordie2302
🔁
I can't say I know you personally mate but don't worry about flooding timelines. That's what Twitter is for. Better v
twitter.com
ent here and connect than suffer in silence as many do. I hope you're ok (and I hope the win helped!)
---
Phil Crowell @PhilCrowell
🔁
I'm not sure that you were watching the same game as people in the real world. Get your red glasses off and give cr
twitter.com
edit where it is deserved.
---
Carl cox @carlcoxy
🔁
Well #NUFC it's about time👏
---
Steve McKenna @SteveMcKenna_
🔁
Textbook Man U 'fan'. Probably never been in Manchester in his life #NUFC
twitter.com
---
Rich G @rtguk
🔁
@LeeMarshall9 This picture epitomises all at #nufc with these group of players.100% every game. Along time since we been able to say that
---
Paul Fraser @paulfraserecho
🔁
REPORT: Dubravka's dream debut could be the point at which the pendulum swung in 's favour in their survival fight...
---
Luke Watson @LkWtsn
🔁
Hi mate, remember today when you did that horrible dive then scored after it? That was really good. Keep up the go
twitter.com
od work.
---
Szymon Bachrynowski @SBachrynowski
🔁
My best friend from Warsaw is a big Man U fan. I can't wait until I see him 😉 I remember back in the 90s, when I was
twitter.com
a kid in school, this match - 5:0 for against ManU That was something!
---
Stevo @NewcastleStevo
🔁
Shelvey - immense
Diame - immense
New goalkeeper who I can't spell his name after 8 pints - Immense #nufc
---
loading...
nok @thenok1
🔁
Great result for The Toon @NUFC now for a 🍛 curry and a bottle of the red stuff 🍷 @NUFCgallowgate @nufcusa9 #NUFC united @alanshearer
---
Joseph Greswell @JoeGreswell
🔁
Obviously shelvey was brilliant today but Diame is turning into a big player for us at the minute. So much better wit
twitter.com
h the ball and full of confidence. Can't believe I'm actually saying this
---
Phil Adamson @PhilAdamson1
🔁
Unexpected and fantastic result from #nufc .
How anyone places betd on what this mental club will do from game to game is beyond me 🤣
---
Chris Page @ChrisPage_Boz
🔁
Absolutely love the fact our goal came from Chris Smalling diving! Should be utterly ashamed! An English centre half
twitter.com
diving man! Just shows how the game has gone! Lesson for the kids! Cheating gets u no where! Get fucked Smalling!
---
Angry @AngryAnderson51
🔁
Great win today liked the new keeper #nufc
---
Steven @Ellw00d_
🔁
When you're a fan but you picked in your Acca...
Look how miserable he is... can't even crack a smile! 🙈😕
---
Paul Usher @Paul_Usher1
🔁
Way overpriced players losing against our wee club...priceless. FUCK YOU manure United. 👍😂😂😂😂😂😂😂😂😂😂😂✌ #nufc
---
Ben Wilsön @Ben_willow_
🔁
as a Man Utd fan I cannot take anything away from Newcastle's performance today, well organised and very tough to br
twitter.com
eak down. They stuck with the game plan that Rafa set. Gutted Martial missed his one on one 😔
---
Andrew Dodds @dodds_andrew
🔁
There's only one United and they play in Black and White #nufc
---
David Mills @Davymills
🔁
We're coming for you, we're coming for youuu.West Ham & Watford we're coming for you 😆 #nufc
---
Richard Callaghan @RichJC1001
🔁
My 2 favourite strikers Big Al & Sir Les. Just wish we hadn't sold Les to spurs. Best striker partnership we ever had
twitter.com
.
---
anthony roche @acetoonarmy
🔁
Remember that time Mo Diame made £90m Paul Pogba look like a bitch. #NUFC
---
Andy Ebdale @ebdale4
🔁
@ZarahConnolly how you feeling this evening? Can't believe we won 7-0 again @JonnyBurnsInit #nufc
---
The Mag @NUFCTheMag
🔁
Newcastle United 1 Manchester United 0 - Instant United fan/writer reaction to Sunday's win
twitter.com
---
Nathan Sherratt @NathanSherratt_
🔁
What a result 👏🏻👏🏻 @NUFC #nufc ⚫️⚪️
---
Martin @MartinOrmiston
🔁
5 - 0 Man Utd
Peacock (12')✔️
(30')🚀
Ferdinand (63')💥
(74')🙋🏼‍♂️
Albert (83')🎯
🗓20th October 1996
🏆Premier League
🏟St. James' Park

---
Flatty73 @Flatty731
🔁
Martin Dúbravka is officially a member of the special debut club,has the makings of a cult hero already just like the others👏👏👏
---
Scott Wilson @Scottwilsonecho
🔁
REPORT: Dubravka's dream debut could be the point at which the pendulum swung in 's favour in their survival fight...
twitter.com
---
Kaoskev @Kaoskev1
🔁
Dubravka looked miles ahead of darlow / elliot today. Great save with the 1 on 1 and great to see his confidence in p
twitter.com
unching / catching crosses
---
---