#NASCAR: 30.848k tweets talking about this in the last 24 hours

People talking about #NASCAR: - DonaldJTrumpJr - JeffGordonWeb - DeptofDefense - BLITZMagPrez - EarthWaterHQ - jim_utter - KJEROMESPORTS - adamniemeyer - ToddAitchison - harbourcolectiv[...]

- ndegroot89 - Motorsport - KKinnett - racefansdotnet - J__Bondurant - S1lverArrow - BrandonKPruitt - Pat_DeCola - VIPSEATS - chevychevelle48 - NateMurillo - FOXSportsPR - BigBadBen2fan - SYCORACING1 - FOXSportsPR - AgansM78 - allenmadding - gian_138 - davezun - ejkaboom - illinisjc - M_McCombs - FalkShirley - Tsand88 - NASCARonReddit - MatraxRacing - rostrander88 - DirtLifeApparel - AGRA_Industries - NicIncRetail - LiLWag314 - SteelBulldog - ACSupdates - ClaytonATC - CorvetteCheryl - tomflinnyebay - EDITORatWORK - ernie282849 - danielmcfadin - CandiceSpencer - postspeaker - mccoym03 - seahawker8 - BertyGonzalez4 - Thomas71096 - BDarkrider - tomflinnyebay - EuroNASCAR - ImagineThis704 - DouglasPuett - TigerFanClint - FanSided_ENT - Helio_Lima42 - PISimsport - j_jzap - fredmartinford - Crupe29 - Sponsor_Drivers - ScoresNStatsCom - j_jzap - Otto74268407 - msenicaracing - Motorsport_Ed - AlexMalycke357 - 4Trippy2Hippie0 - Kenny_Wallace - zZach_L - jim_utter - Motorsport_Jobs - theKentWhitaker - JackmanZack - melwhite169 - fredmartinford - asmidt2 - VHRofficial - onthetrackF1 - onthetrackF1 - PhilHudson101 - PhilWHudson - DickT_Racing - PamelaH88486603 - ucf17rj - orphe666 - The_SuperSquad_ - TugandPhil - TuckSargent - JRNationFan388 - NASCARonReddit - hailey__brooks - JohnHaverlin


This Tag appearing in: Thailand: ( Bangkok - Thailand - ).
United States: ( Kansas City - ).
Popular tweets tagged with #NASCAR:

10 de fevereiro de 2017
Douglas Puett @DouglasPuett
🔁
On #victorylane with @austindillon3. #Daytona500  #NASCAR #TroopstotheTrack #KnowYourMil
---
loading...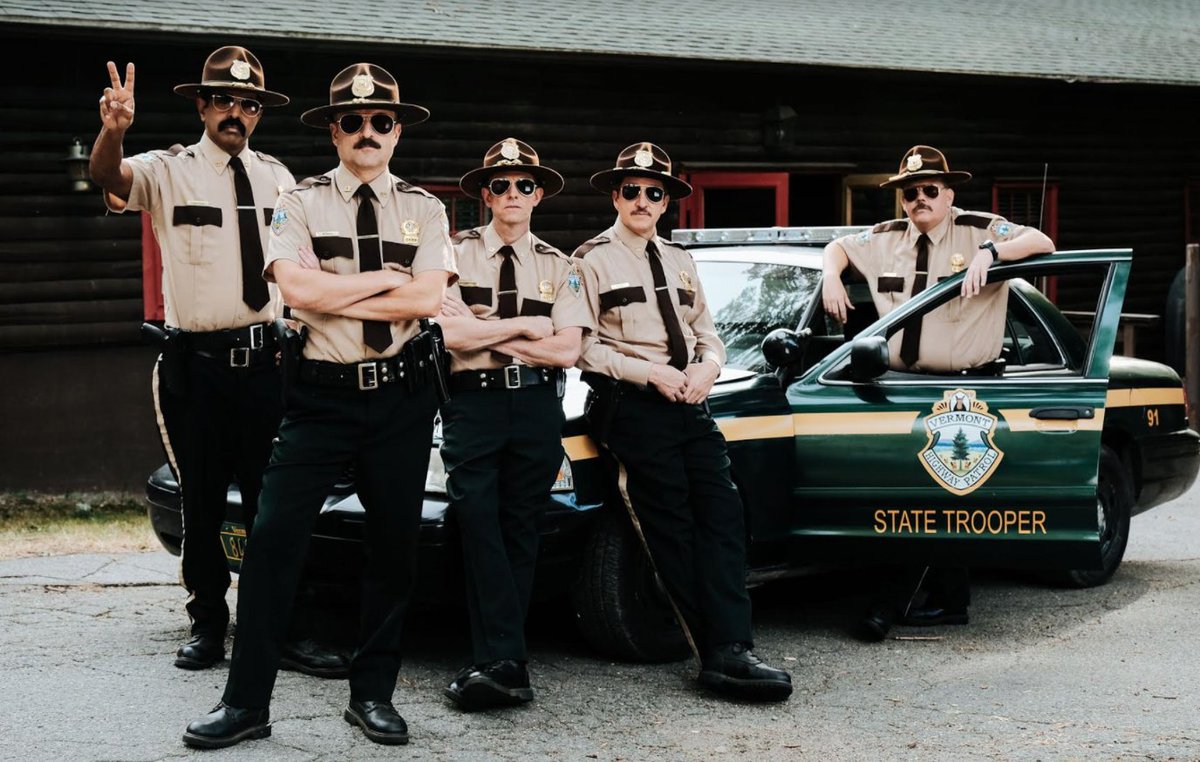 Daniel McFadin @danielmcfadin
🔁
The cast of @SuperTroopers 2 will serve as grand marshals for the the March 18 Cup race at @ACSupdates.
#NASCAR
---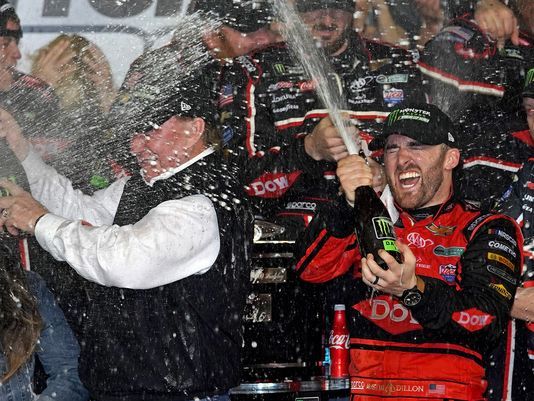 Richard Moyer Jr. @seahawker8
🔁
COMMENTARY: Time For Dillon Bashers To Call It A Day
motorsports-soapbox.blogspot.com
#NASCAR
---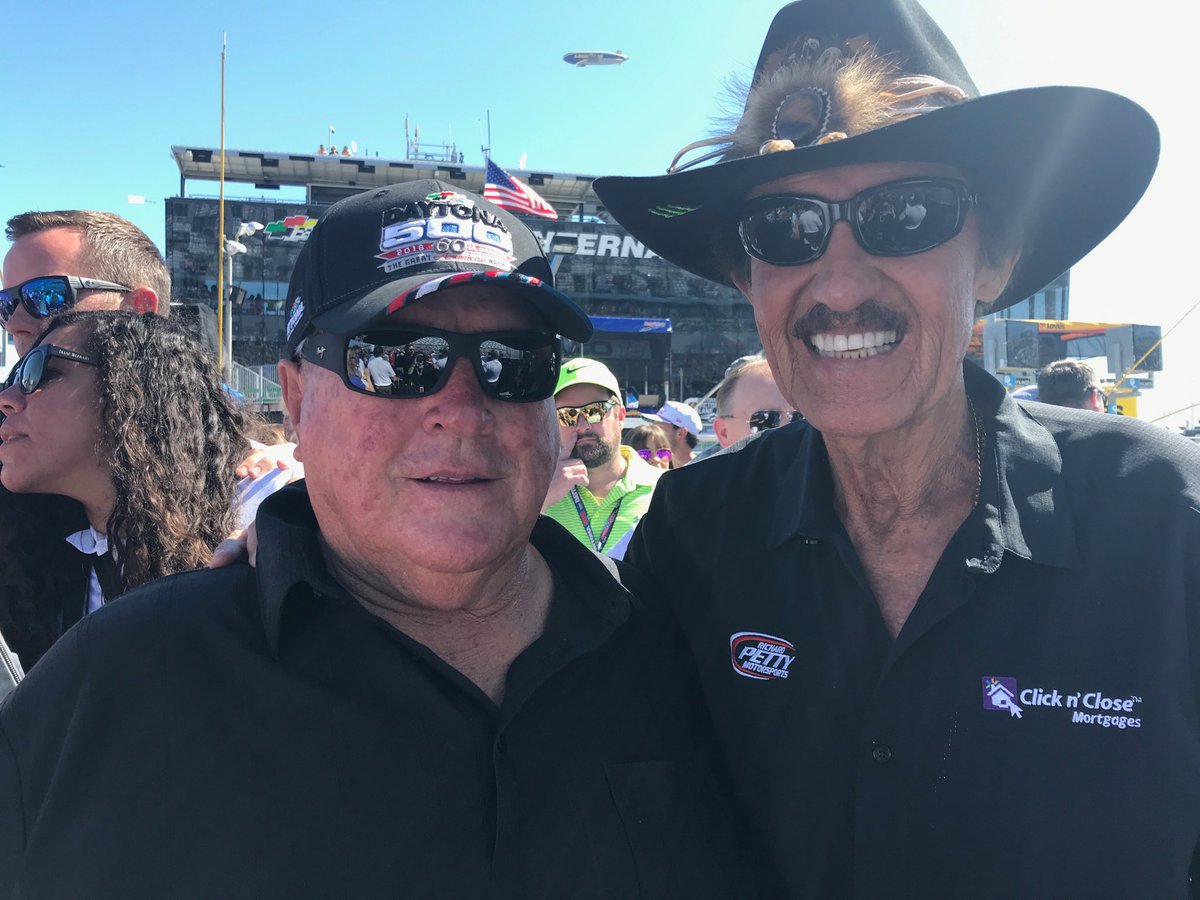 sven @BDarkrider
🔁
TRUE LEGENDS! Enough said. @nascar @indycar @Daytona500 #NASCAR @RPMotorsports
---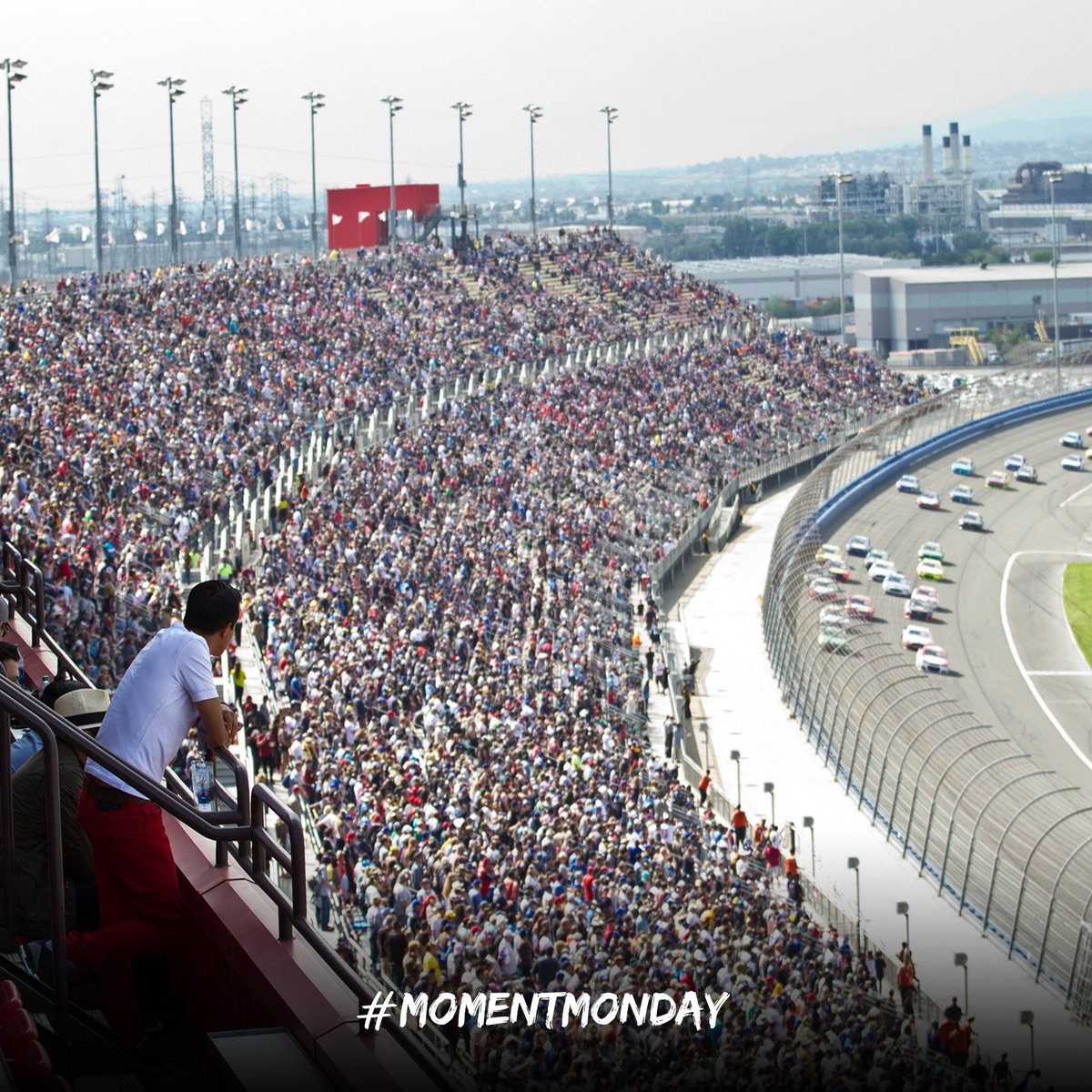 Ryan Ostrander 88 🏁 @rostrander88
🔁
That moment you knew you would be be back every year. #NASCAR #FastestSunday
---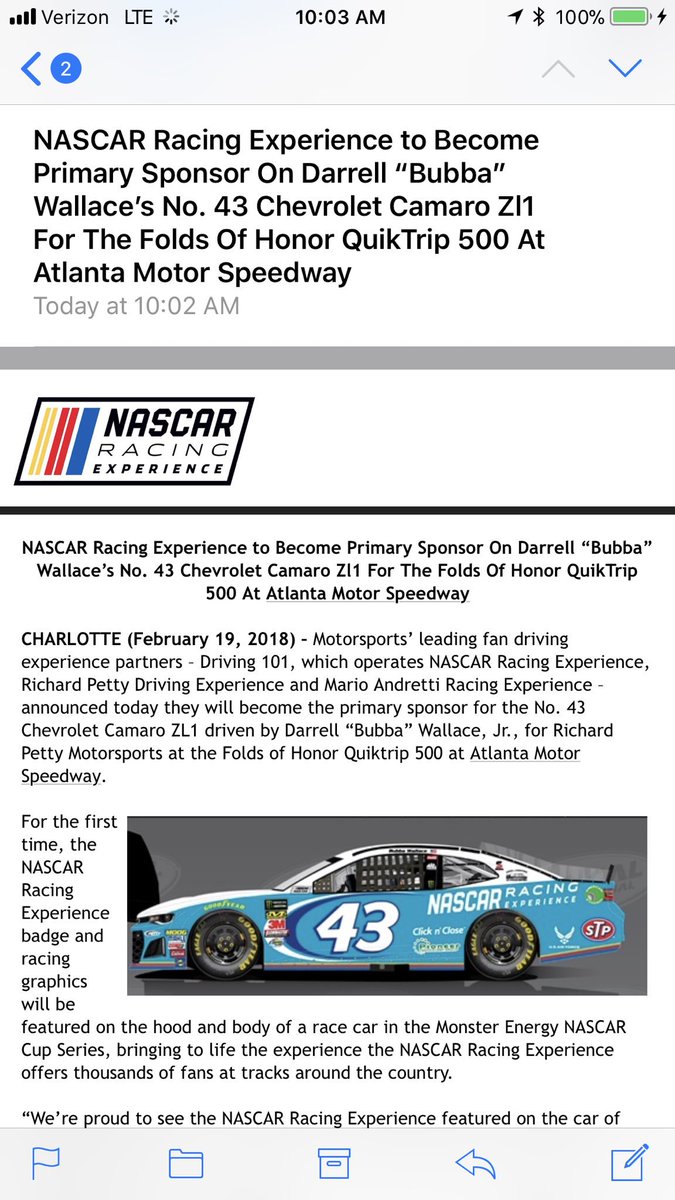 Ben Davis @BigBadBen2fan
🔁
The good news keeps coming for @BubbaWallace
#NASCAR
---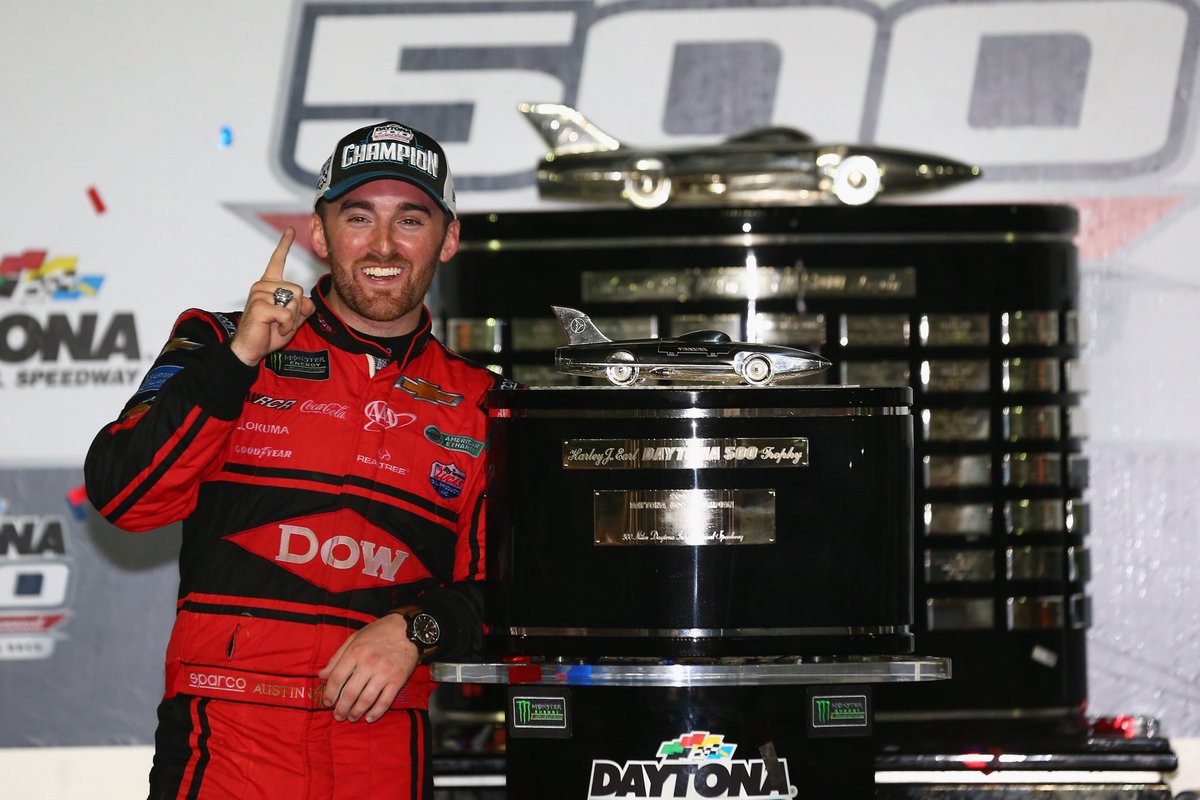 Chevy48 @chevychevelle48
🔁
I love Austin Dillon firesuit...don't know what it is. That's a nice trophy too. #NASCAR
---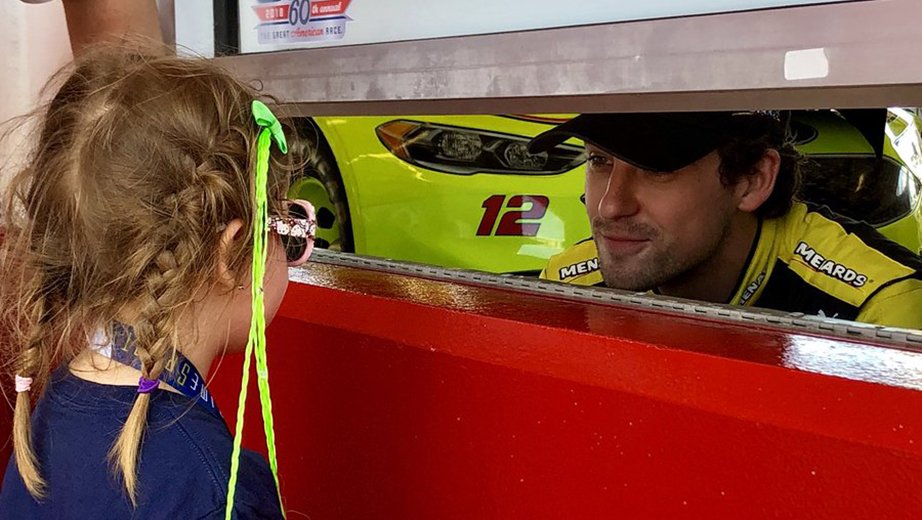 Pat DeCola @Pat_DeCola
🔁
Remarkable photo from @kstirrat_ shows @Blaney's love for #NASCAR fans. #Daytona500
---
10 de fevereiro de 2017
Harbour Colectiv @harbourcolectiv
🔁
Speed and precision!#DAYTONA500 #Daytona #Racing #cars #NASCAR #speed
---
Donald Trump Jr. @DonaldJTrumpJr
🔁
Congratulations to my friends Austin Dillon and Richard Childress on their incredible win today at the Daytona 500
twitter.com
. Great work guys, I'm really happy for you. 🇺🇸🇺🇸🇺🇸
---
Jeff Gordon @JeffGordonWeb
🔁
It's almost . Like or retweet if you'll be watching the on . 📷: .
twitter.com
---
U.S. Dept of Defense @DeptofDefense
🔁
Racing into their careers, these future service members swear in on the track.  
twitter.com
---
Malik Spann @BLITZMagPrez
🔁
We only hear about #NFL ratings dipping but when it comes to 45 #NASCAR supporters
twitter.com
---
EarthWater @EarthWaterHQ
🔁
Happy Presidents' Day! 🇺🇸
....................................................................
NASCAR Daytona 500 R
twitter.com
ace on 2.18.18 EarthWater Sponsors Car 23 driven by American Sensation Gray Gaulding aged 20  finished 20 out of 40 Top Drivers in the County. 🇺🇸🏆🏁
---
Adam Niemeyer @adamniemeyer
🔁
When Austin Dillon won yesterday's the only thing I could think about was how many times I've talked to him about ra
twitter.com
cing the #3 in . Here's my blog on his win -->
---
Katelyn Kinnett @KKinnett
🔁
Lmao, you do realize that athletes in basketball and football have a hundred times more tattoos than drivers? Assu
twitter.com
ming you're trying to Stereotype the fans
---
RaceFans @racefansdotnet
🔁
Watch last weekend's racing highlights:
• wins

• beats in closest-ever race
• wins for
---
Brandon Pruitt @BrandonKPruitt
🔁
You just won the Daytona 500 what are you going to do now?!? Get a tattoo on my ass.. #NASCAR #Champ
---
VIPSEATS @VIPSEATS
🔁
Bubba Wallace celebrates 2nd-place Daytona 500 finish with tears and hug from his mom #NASCAR #Daytona500
a.msn.com
---
Nate Murillo @NateMurillo
🔁
Don't know why but I'm a little more excited about NASCAR and Baseball season this year! #MLB #NASCAR
---
FOX Sports PR @FOXSportsPR
🔁
DAYTONA WRAP-UP: The team worked hard to bring race fans stories from -- on to
twitter.com
---
db @SYCORACING1
🔁
Darrell, be honest with yourself and us...if someone would have dumped you on the final lap of the Daytona500, would
twitter.com
n't you be just the least bit upset? Anyone can race like that, a true deserving champion would have passed him clean.
---
FOX Sports PR @FOXSportsPR
🔁
DAYTONA WRAP-UP: The team worked hard to bring race fans stories from -- on to
twitter.com
---
Michael Agans @AgansM78
🔁
I know I'm late on this but congrats to @austindillon3 on his Daytona 500 win! #austindillon #Daytona #nascar #rcr #earnhardt
---
Allen Madding @allenmadding
🔁
Darrell Wallace Jr. picks up new sponsor for #NASCAR Cup race at Atlanta
motorsport.com
via @motorsport
---
Gian Luca Guiglia @gian_138
🔁
5️⃣4️⃣ days to the NASCAR Whelen Euro Series season opener ! 📆
was waiting for this one 😁
---
David Zúñiga @davezun
🔁
The cast of 2 will serve as grand marshals for the the March 18 Cup race at .
---
Steve Ciszewski @illinisjc
🔁
Not good. #NASCAR #Daytona500
twitter.com
---
Marcel McCombs  🇳🇱🇺🇸 @M_McCombs
🔁
17 people died during another shooting and you are tweeting about NASCAR? 🙈🙈Have you been hacked?
twitter.com
---
Shirley Falk @FalkShirley
🔁
Always great to see our Service members being honored at events. 🇺🇸 Also caught a glimpse of #32 👍🏼
twitter.com
---
Tommy Lee @Tsand88
🔁
Remember this: The controversy at the end of this race is what made so famous and as big as it is today. It was a race FOR THE WIN.
---
r/NASCAR on Reddit @NASCARonReddit
🔁
Mark Thompson is ahead of William Byron in points after week 1 (by u/ChattyMattyYoutube)
redd.it
twitter.com
---
MatraX Lubricants @MatraxRacing
🔁
| A reflexion about and her Nascar career: "Brand intact, Danica leaves NASCAR with promises unfulfilled", by ⬇️
---
AGRA Industries @AGRA_Industries
🔁
🚨🚨🚨 Ladies and gentlemen, we TOLD you and were ready to start this season with a BANG and we were right! Austin Dillon has WON the 🏁🏁🏁
---
Robert Wagner @LiLWag314
🔁
Shout out to Wallace, the first full-time African-American driver since Wendell Scott's last complete season in 1971
twitter.com
. First race at Daytona 500 and came in 2nd WOW!🤙🏿✊🏿 Amazing bro!
---
Clayton Malinich @ClaytonATC
🔁
I haven't followed for a few years now admittedly. But, after this week I am excited about the direction the sport i
twitter.com
s going and believe it is on the up again.
---
Cheryl Powell @CorvetteCheryl
🔁
I saw an elderly gentleman yesterday at the wearing a T-shirt saying this was his 54th Daytona 500! That is a ded
twitter.com
icated fan!
---
tomflinny_autographs @tomflinnyebay
🔁
nascar driver Geoff bodine signed index…
instagram.com
---
Tom Gillispie @EDITORatWORK
🔁
#NASCAR A handshake with Earnhardt #Dale #Earnhardt #Sr
the-auto-racing-journal.blogspot.com
---
Mike McCoy @mccoym03
🔁
@thecomeback "I'll have a Adderall too that." 💙DW #NASCAR Up and comer. 👊
---
loading...
Berty Gonzalez @BertyGonzalez4
🔁
kicks off season at drivers thank God before a race, proudly support the and thank God when they win.
Class, patriotism, real American men! No neutered male bullshit there.
Congrats 🎉 4 winning today!
---
tomflinny_autographs @tomflinnyebay
🔁
nascar legend ned Jarrett signed promo…
instagram.com
---
Imagine This! @ImagineThis704
🔁
Came in 2nd too! Real proud of this young man & . Always sending ++ vibes for progress & . ☮️
twitter.com
---
TigerFanClint @TigerFanClint
🔁
So I didn't watch yesterday, but out of curiosity I checked the standings... the driver who won the is 3rd in the s
twitter.com
tandings, after ONE race, -11 points behind the driver who finished 7th. Yep is still broken.
---
Perfectly Imperfect Simsport @PISimsport
🔁
The Fusion competed in 5 NiS Daytona 500's this week. 20 laps were led, best start of 2nd and worst of 15th, best
twitter.com
finish of 4th and worst of 19th. Dallas did a great job, huge thanks to for sponsoring him for Daytona.
---
JJzap @j_jzap
🔁
Dale Earnhardt Jr Budweiser Racing Jacket Chase Authentics Drivers Line Mens XL
#DaleJr #NASCAR #Budweiser #jacket
ebay.com
---
Fred Martin Ford @fredmartinford
🔁
Do you have what it takes to be the greatest fan? Tell us why, and you could be inducted into the .
---
Chris Rupe @Crupe29
🔁
He's picture perfect for Dominos & . Hopefully something can be worked out. Properly funded and with this team, he's
twitter.com
going to be the next big superstar.
---
Sponsor Drivers MM @Sponsor_Drivers
🔁
Makes me happy that is a new sponsor for our segments on TV. Welcome to and THANK YOU!
---
ScoresAndStats Com @ScoresNStatsCom
🔁
Can we expect drivers like or winning the Daytona 500 in the upcoming years? More about it here...
twitter.com
---
JJzap @j_jzap
🔁
Rare Dale Earnhardt JR NASCAR Winners Circle Tailgater Chefs Set Factory Sealed
#DaleJr #NASCAR
ebay.com
---
---