#MemorialDay: 438.795k tweets talking about this in the last 24 hours

People talking about #MemorialDay: - SenJohnMcCain - votevets - FLOTUS - morble - 40pod - niapieraccini9 - Tlozano13 - critriderbos - SNnanyelug - LadySif2017[...]

- FergOSU - Rod3rickH - geo_hazel - RDiceglie - Id0bb3wbjIwlbcx - since_ninteen85 - TheRoboCartMan - Rich705 - enkiv2 - SultanMarc1 - Solutioneer72 - janealter22 - DenyJean1 - BurtonMeta1 - KysMomom - FJMC_HQ - hairgirl516 - mitzysmom819 - Wilsonv48673240 - Interested7777 - MarkManasse - Eugenezbikowsk1 - Real_TyreeRange - sherrynola - RichardKrause92 - Camilian1Sabel - cityofsparks - catzmusic - npinmyhead - MikeFPatino - dbest38420 - Onthebeach205 - NYreadingfiend - Elviraafterthot - steve37341 - p_phoenix76 - beardrivecar - original_lexi - catzmusic - Cher_Wolf - s_mah - AZHomebuilder - MedPierre - Lovefunmagictru - InterNette4 - chas_youngs - WisconsinMommy - lita_meza13 - Archaeologist03 - eMazingWinnetka - DerenicByrd - admiralcag - Clear_Purpose - Federico10WWE - sparkobuzzer - emartmax - marygnip - betsyamc - MayaFrench5 - PinoyDances - politico_z - goldigold72 - EllenNeill2 - ChisomIbe4 - weismonger_judy - Mehreen41817461 - charlieowen77 - GiHispanic - Stinger_ZZ - vmarshallb - DeborahHedger - charmedone3100 - LittleLucitor - ruth6625 - Katelynemorton_ - _IamAnita_D - BrennanHeating - NancyWilson - RylandSpencer - meganranney - _IamAnita_D - Sam_DeadorAlive - BobPace1 - joshyto - tristos98 - BucksRnuts87 - Raging_Robin - mrsjac - caritacifelli3 - AshrafGirgis4


This Tag appearing in: Canada: ( Winnipeg - Ottawa - Quebec - Montreal - Toronto - Edmonton - Calgary - Vancouver - Canada - ).
Germany: ( Munich - ).
Netherlands: ( Den Haag - Amsterdam - Rotterdam - Utrecht - Netherlands - ).
United States: ( Atlanta - Austin - Boston - Charlotte - Chicago - Denver - Honolulu - Long Beach - Nashville - New York - Philadelphia - San Antonio - San Diego - San Francisco - Seattle - Tucson - Virginia Beach - ).
Popular tweets tagged with #MemorialDay:

10 de fevereiro de 2017
DeborahHH @DeborahHedger
🔁
Please NEVER FORGET the ones that fought and died for our freedoms! #MemorialDay
---
loading...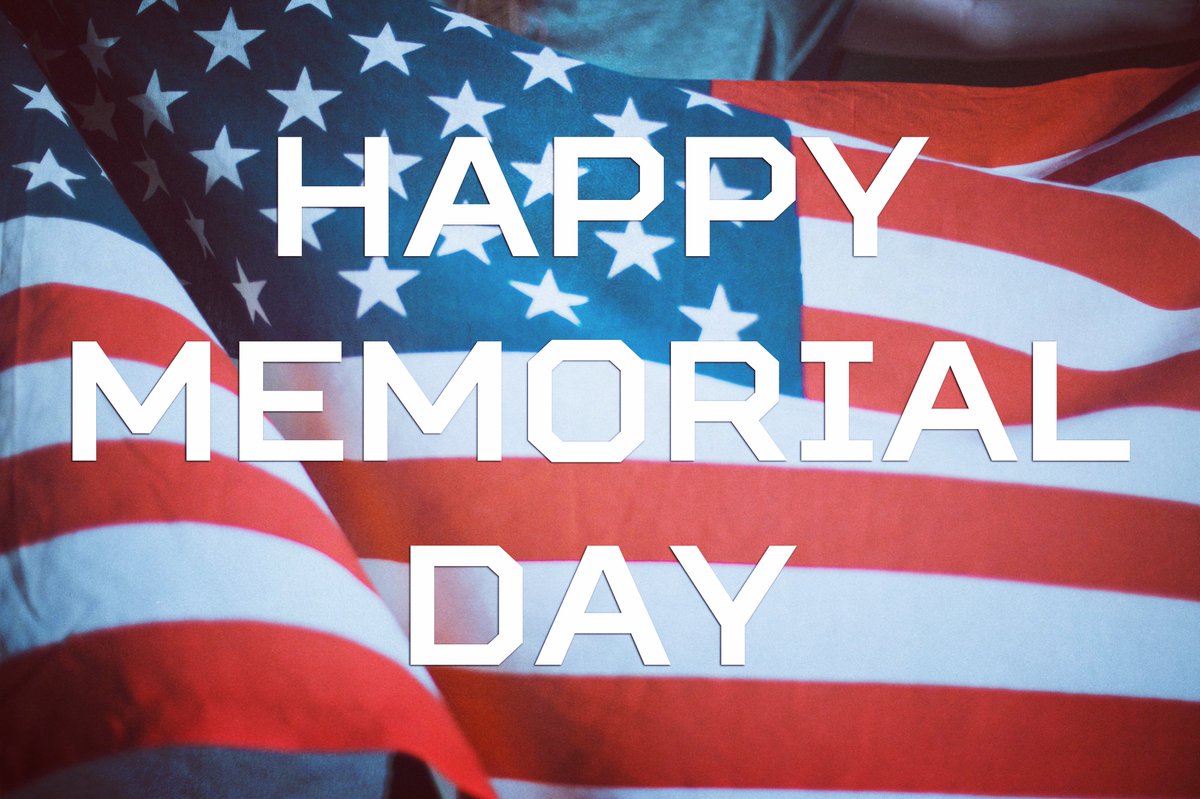 emazeMe Winnetka @eMazingWinnetka
🔁
Home of the free because of the brave… !
---
Constellation @Clear_Purpose
🔁
Never forget those who have fallen for our country! #MemorialDay
---
10 de fevereiro de 2017
Chisom Ibe @ChisomIbe4
🔁
In honor of our fallen heroes. #MemorialDay
---
Political Sausage @chas_youngs
🔁
🚨PATRIOTS WE MUST WORK
FOR ALL REPUBLICANS ON
JUNE 5TH ELECTIONS SEVERAL RUNNING THAT HAVE A STRONG CHANCE
OF UNSEATING CORRUPT DEMOCRATS IT'S OUR TIME TO STAND UP & HELP PRESIDENT TRUMP💯
💯🙏🇺🇸
---
Pierre LaFontaine @MedPierre
🔁
America's two political parties on #MemorialDay. I know which one speaks for me.
---
10 de fevereiro de 2017
Richard Krause @RichardKrause92
🔁
"We don't know them all, but we owe them all." - Unknown #MemorialDay
---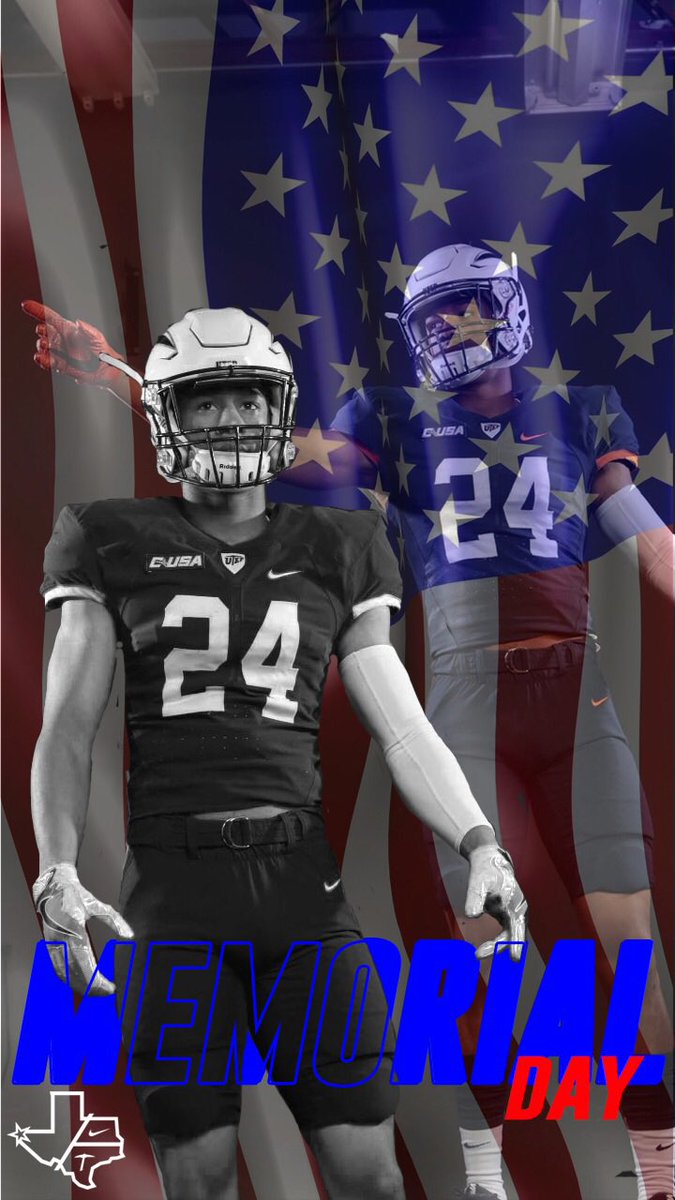 Tyree Range @Real_TyreeRange
🔁
HONOR - CELEBRATE - REMEMBER 🇺🇸 Have a Safe and Happy #MemorialDay
---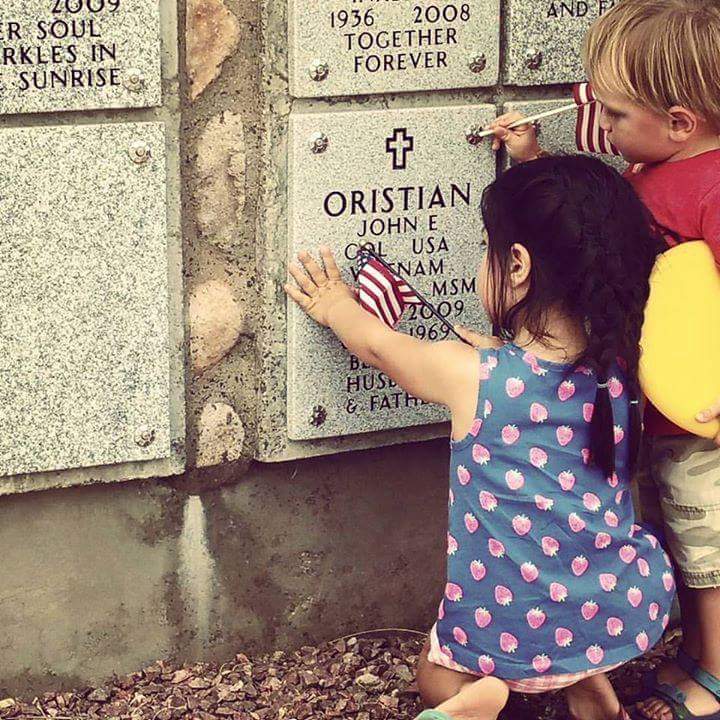 Mark Manasse @MarkManasse
🔁
Remembering my dad #MemorialDay and everyday.
Miss you, Daddy O.
---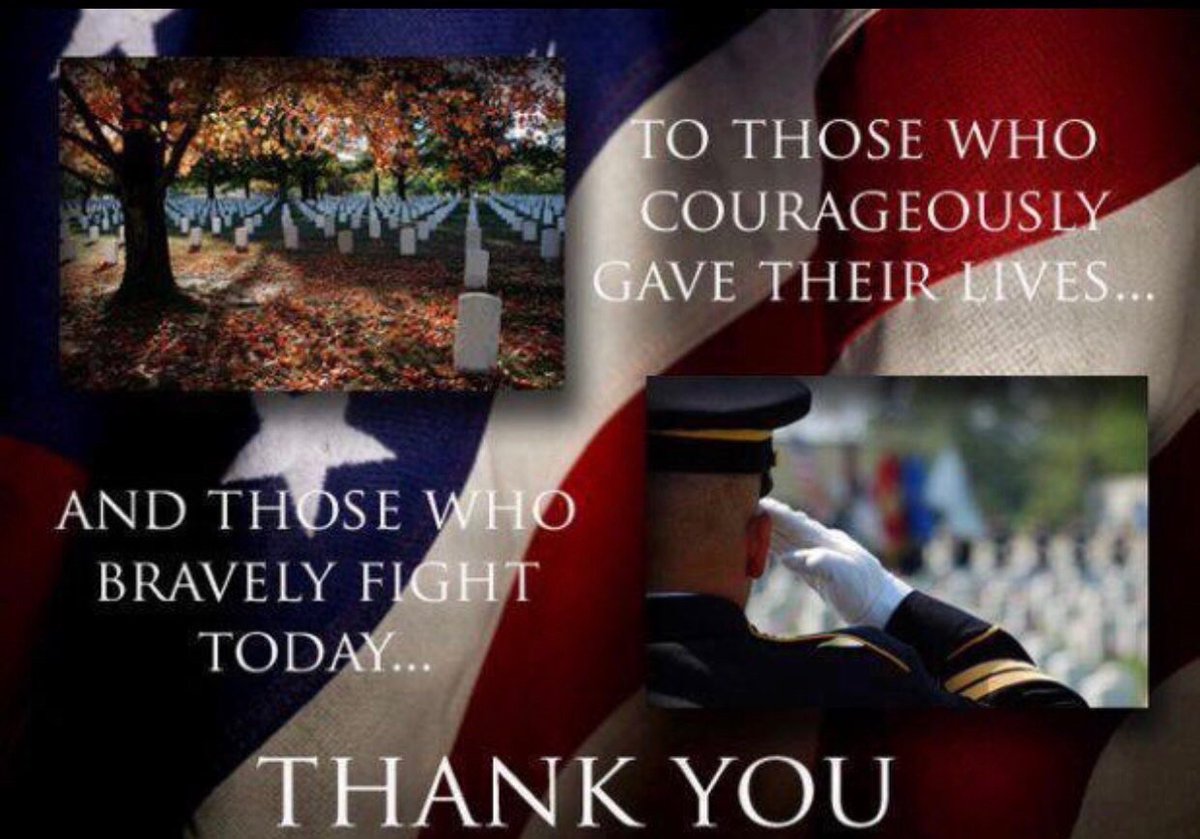 Meta Burton @BurtonMeta1
🔁
Thank You 💚 #MemorialDay
---
John McCain @SenJohnMcCain
🔁
Today we honor the Americans who sacrificed everything to secure the blessings of liberty. Family and friends to some
twitter.com
, heroes to all - who lived, fought and died for the safety and future of a great and good nation. God bless them and grant them perpetual peace.
---
VoteVets @votevets
🔁
This is the most inappropriate comment that a has ever made. Self-promotion on a day to remember the fallen, and wi
twitter.com
shing those remembering their deceased loved ones a "happy" holiday is appalling.
---
Melania Trump @FLOTUS
🔁
On we honor the many Americans who laid down their lives for our great country. As one nation under God, we come to
twitter.com
gether to remember that freedom isn't free. Thank you to all the service members & their families who sacrifice so much to keep us safe. 🇺🇸
---
morble @morble
🔁
"Donald Trump is a damn traitor. Heroes didn't die for this country so Trump could make money off his presidency. Heroes didn't die for this country so he could abuse his powers. Heroes died for our country to protect us... from people like Trump." Scott Dworkin 🇺🇸
---
40 Something Podcast @40pod
🔁
Watch old footage of being the only politician trying to help these dying veterans—heartlessly blocked by the very same politicians who today lament the NFL kneeling protests "disrespect" of vets.
---
nia pieraccini @niapieraccini9
🔁
It may be a holiday, but I'm out doing pre-production stuff and taking meetings!!
---
Tlozano @Tlozano13
🔁
It is Memorial Day in America..the day when we remember those who served and did not come home. Their duty was to serve. Our duty is to remember. God bless our fallen heroes and their families. 🇺🇸
---
Patrick Bos @critriderbos
🔁
Some heavy competition over the weekend, but HitSquad secured a few top spots.
---
Sochukwuka Nnanyelug @SNnanyelug
🔁
Who are they, the thought police? Will they use hypnosis to draw away from hearth per the stay at home edict, ordered by High Command of ?
---
T Fergie @FergOSU
🔁
i'd like to thank those who fought and died so that old loudmouthed ladies like me could express themselves freely in America. Love to all of your families!
---
Rod 🙅🏾‍♂️ @Rod3rickH
🔁
FACT: 91 years ago on Memorial Day, The President's father, Fred Trump, was arrested in New York at a Ku Klux Klan riot.
---
Geo Hazel @geo_hazel
🔁
Please remember the 22 Veterans who die everyday
Veterans please reach out to 1-800-273-8255 Press 1 or text 838255 to for confidential support 24/7/365. You are precious and loved❤️
---
Rick Diceglie @RDiceglie
🔁
Many people who live in USA don't appreciate the value of
I do. I left my home country Iran, in search of FREEDOM.
I am an American Citizen,
I thank all men & women who fought, & made the for my
PRECIOUS FREEDOM 🇺🇸
---
Марина @Id0bb3wbjIwlbcx
🔁
Hi friends♡
I hope everyone has a wonderful .
Thank you to the brave men & women serving to protect us all around the world & to those who gave life and limb for our freedoms. Thank you Uncle Scotty♡
---
Percival Cornelius @since_ninteen85
🔁
Peter Wang, a true hero who sacrificed his life protecting is fellow classmates.
nbcnews.com #MemorialDay
---
Richard Partridge @Rich705
🔁
WATCH! 🔥🔥🔥Donnie : "I had a medical deferment because of my feet...I had a bone spur."
Also Donnie: "He's not a war hero...he was a war hero because he was captured. I like people who weren't captured."
---
Excellent A-Grade Premium-Hard Mediocrity @enkiv2
🔁
honoring the troops this #MemorialDay by getting real sick and dying in a shitty hostpital
---
Sultan Marc 1 @SultanMarc1
🔁
🇺🇸 Strongly Agree
Are Indeed:
'S
Them From
For Our:
---
Raj🗽Balasubramanian @Solutioneer72
🔁
Number of presidential visits to U.S. troops in Iraq and Afghanistan.
Bush: 6
Obama: 9
Trump: 0
---
Rosered @KysMomom
🔁
Just wanted to remind everyone to continue boycotting NFL, until they go bankrupt & fire Goodell.
NFL made their bed & have to sleep in it. Siding with wife beaters, drug dealers & cop killers, over respecting our military, was never a good idea.
❌
🇺🇸
---
Fed.JewishMen'sClubs @FJMC_HQ
🔁
#FJMC_hq member Shaarey Tikvah Men's Club in Cleveland held a #MemorialDay service
clevelandjewishnews.com
via @CleveJN
---
Nasty Beth J @mitzysmom819
🔁
Dear ,
Is it true that your father, Fred Trump, was arrested on Memorial Day 91 years ago in New York while participating in a KKK rally?
Asking for America.
---
Wilson velez @Wilsonv48673240
🔁
There are Americans who stand for the national anthem and those who don't. On Memorial Day, honor those Americans who sacrificed their lives for our nation so that the freedom to make such choices is never lost.
---
Observer @Interested7777
🔁
WATCH — President Obama met the sister of a fallen soldier unexpectedly.
This is how a President should honor the fallen; not with self-congratulatory tweets.
---
Eugenezbikowski @Eugenezbikowsk1
🔁
In honor of we wanted to do a this week!
🎁 🐕
Please follow👉 , like & retweet this post to be eligible! ✅
We will pick a winner Sunday Night! 🐶
---
Sabel @Camilian1Sabel
🔁
Join me in Honoring all those who gave the Ultimate Sacrifice to
defend our great nation & freedom. Happy
---
City of Sparks, NV @cityofsparks
🔁
Mayor Geno Martini & Councilman Ron Smith attended a Nevada Veterans Coalition event and Mayor Geno also attended th
twitter.com
e Daughter's of the American Revolution historical plaque placement at Hillside Cemetery. credit:
---
gina dadomo @catzmusic
🔁
All 3 of my brothers served & came home safe. But many do not. I had the chance to honor a special group of veterans by dedicating a new POW/MIA Chair of Honor in the Capitol. It reminds us of those who haven't returned. On , we remember & honor their sacrifice.
---
Now Playing @npinmyhead
🔁
It's been a long day without you, my friend
And I'll tell you all about it when I see you again 🎶❤️🇺🇸
---
Mike Patino @MikeFPatino
🔁
The six million members of the NRA remember all the brave men and women who died fighting for our country and gave us our freedom. We stand with the families and loved ones of these heroes today and every day. They will never be forgotten. 🇺🇸
---
loading...
SharonD @Onthebeach205
🔁
In honor of my father & all who've fought to defend our democracy, I will use my voice & my vote to do the same.
---
K -The Nazis Will Not Replace Us!- Stewie 🇵🇷📚 @NYreadingfiend
🔁
This is the most inappropriate comment that a has ever made. Self-promotion on a day to remember the fallen, and wishing those remembering their deceased loved ones a "happy" holiday is appalling.
---
gina dadomo @catzmusic
🔁
Patriotism is a qualified love that loves the country enough to literally tell the truth to that country & to constantly want it to be better than it has been.
---
まー。 @s_mah
🔁
Today we honor those who gave their lives for our country. Forever the true American heroes! ❤️🙌🇺🇸
---
Homes By Dwight @AZHomebuilder
🔁
The latest Homes by Dwight Daily!
paper.li
#manliestmoment #memorialday
---
Lucinda Randolph 💗 #Trump 🇺🇸 🌪 #MAGAForAll 👽 @Lovefunmagictru
🔁
"We are forever indebted to those who have given their lives that we might be free."
-Ronald Reagan
🇺🇸🇺🇸🇺🇸🇺🇸
---
Maureen Fitzgerald @WisconsinMommy
🔁
The universe has a new entry with . Catch the review here as well as my thoughts about the character:
.
.
.
.

---
Lita Meza @lita_meza13
🔁
Really ? You think this is what's is all about. Maybe you can and remember the fallen.
---
Warrior Grandma @Archaeologist03
🔁
CSM James W. Hubbard, Jr. died 21 May 2009. He served over 36yrs at time of death, initially being drafted into the military in Sept of 1972. He died while in treatment for leukemia caused by the burn pits in Iraq.
---
Vernon Clark @admiralcag
🔁
Today on , we honor the brave men and women who made the ultimate sacrifice in service to our country.
---
Federico Jofré @Federico10WWE
🔁
UP NEXT: is hosting a BBQ to try and convince 's tag team division that THEY deserve an opportunity at the !
Oh yes, there will be meats. 🥩🍗🍖🌭🍔
---
sparkobuzzer @sparkobuzzer
🔁
My son had the honor of meeting a few real superheroes today and now knows what he wants to be when he grows up. Thank you to and all the brave men & women of our great military on this
---
eGlobe Deals @emartmax
🔁
Luxury Divas
Rhinestone Studded Thong Strap Sandals
$12.49
Shop Now!
---
Mary Ping @marygnip
🔁
As we remember our fallen servicemen and women, our hearts are filled with gratitude for their sacrifice and awe of their courage.
---
BetsyAnn @betsyamc
🔁
Today we honor those who gave the ultimate sacrifice for our country. We salute the brave Coast Guardsmen, Marines, Soldiers, Sailors, Airmen and Guardsmen who have paid the ultimate price for our freedom. Rest easy, we have the watch.
---
MayaFrench @MayaFrench5
🔁
Happy to all U.S. military personnel and their families!
Language skills not only help the military build international relationships, they keep our soldiers safe. Learn more about why world languages matter to the military here:
---
Aku Shika @goldigold72
🔁
On this , I'm remembering & honoring those who died in service of this country by making sure we all remember what truly makes America great:
Whether you're a citizen or an immigrant, whether documented or undocumented .
---
EllenNeill @EllenNeill2
🔁
Thank you for joining us on this solemn day of remembrance. We are gathered here on the sacred soil of Cemetery to honor the lives and deeds of America's greatest heroes, the men and women who laid down their lives for our freedom.
---
IN GOD WE RUST & PRAISE THE LARD💥🥊 @weismonger_judy
🔁
Enough said...
---
Mehreen Khan @Mehreen41817461
🔁
15 year old beautiful Insha is a permanent reminder of India's state brutality & terrorism.
Why does the World TURN a BLIND EYE to the in ? Y? We MUST tell Kashmir's story...v must SHOUT it until the World RECOGNIZES Kashmir deserves emancipation.
---
Vicki Marshall @vmarshallb
🔁
God bless everyone who has risked life to protect America and our way of life. Thank you. #MemorialDay
---
c @charmedone3100
🔁
I was once part of a show that honored our veterans with a beautiful episode. I honor them again today & always. To my father & all vets:Thank you for sacrifice, your courage your service. …
---
Emma Lucitor @LittleLucitor
🔁
Whether you spend it in a backyard, a park, a beach, or in the Mewni Underworld, we hope you have a nice !
---
---