#MLKDay2018: 25.299k tweets talking about this in the last 24 hours

People talking about #MLKDay2018: - SymoneDSanders - kharyp - USNavy - terri_georgia - SolelyForGod - Perkins_35 - StoweDena - Drenda44 - FricktalerPirat - GSNorCal[...]

- BQattheView - kyledmassey - doccathunter98 - kawabezmleka - PHSchools - 55InTheHive - neel_sea - joyinthehouse7 - kalumjohnson - Photoham - realT_RumpT_Rex - 6999Kit - amadoyan94 - EdMethods - kennedyjordannn - FallingRunTrail - santo_aol - BonnerEarlette - SelimKurtoglu1 - NorCalGrant - Glebe2nd - realCmartMK - smrbrooksie4 - HELIXHigherEd - estrella905047 - illiannamendez - randomblackman - DUnderwood5 - JustinCaouette - MaureenOakes2 - lonestartxMary - javajulia - PascoNOW - pettybishliz - snarkyRedhd - YozellAssoc - randomblackman - YozellAssoc - Ireland0828 - kelebz26 - MellissaRay - FashionKnitYarn - Queenbathsheba7 - HandsOnRVA - Stephyg124 - sportsanalyst13 - kmwllshr - StellasKid - saeeddaniel - BeuBrookline - TomaszCiarkowsk - moorbey - abigailshair - lolly2nd - WorcesterAcdmy - dvrk0 - KumaNerd - coachkwil15 - BailiwickCrewDC - lilblackgirl_ - kacrary2 - SarahShinAuthor - mixteco1949 - judithlong30 - pigmeocosmico - KimberdD - KadyLanier - PastorAbbsy - Safayeah - CarlingtonSmall - kyleagregory - deschamps_s - mariadixon - jedliemagic - Y_byakuya - PhillyDefenders - mrokise - jordan4_j - JeffersonBolin - ActionAwesome - AfroAmerican_1 - willslivermoney - CurlyJournalist - graphicoapp - saeeddaniel - nmbc_youth - SaidDivine - ohwintercap - SheehanWrites - kittywaymo


This Tag appearing in: United States: ( San Jose - ).
Popular tweets tagged with #MLKDay2018: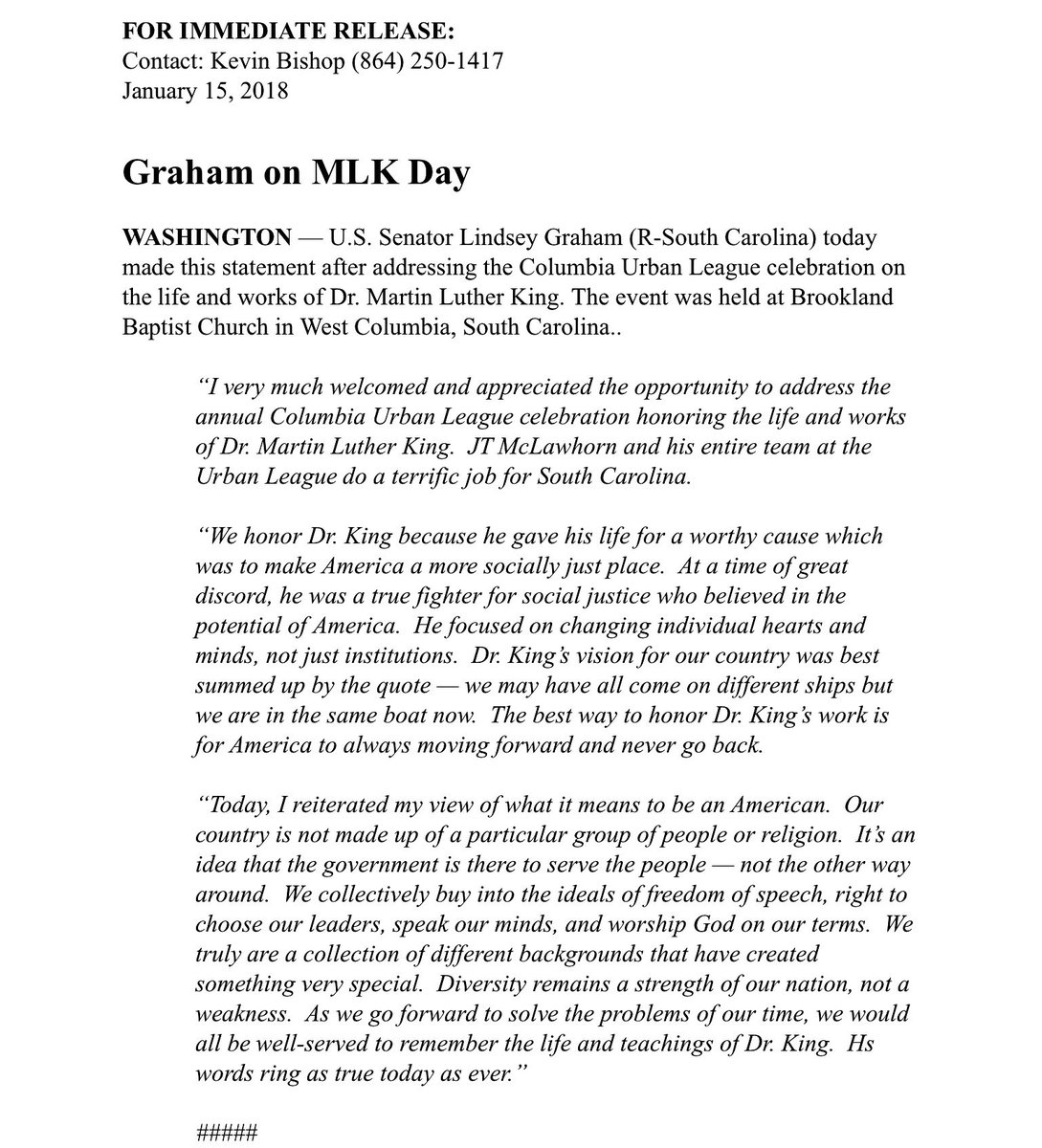 black democrat voter @AfroAmerican_1
🔁
My statement on the life and works of Dr. Martin Luther King.
#MLKDay2018
---
loading...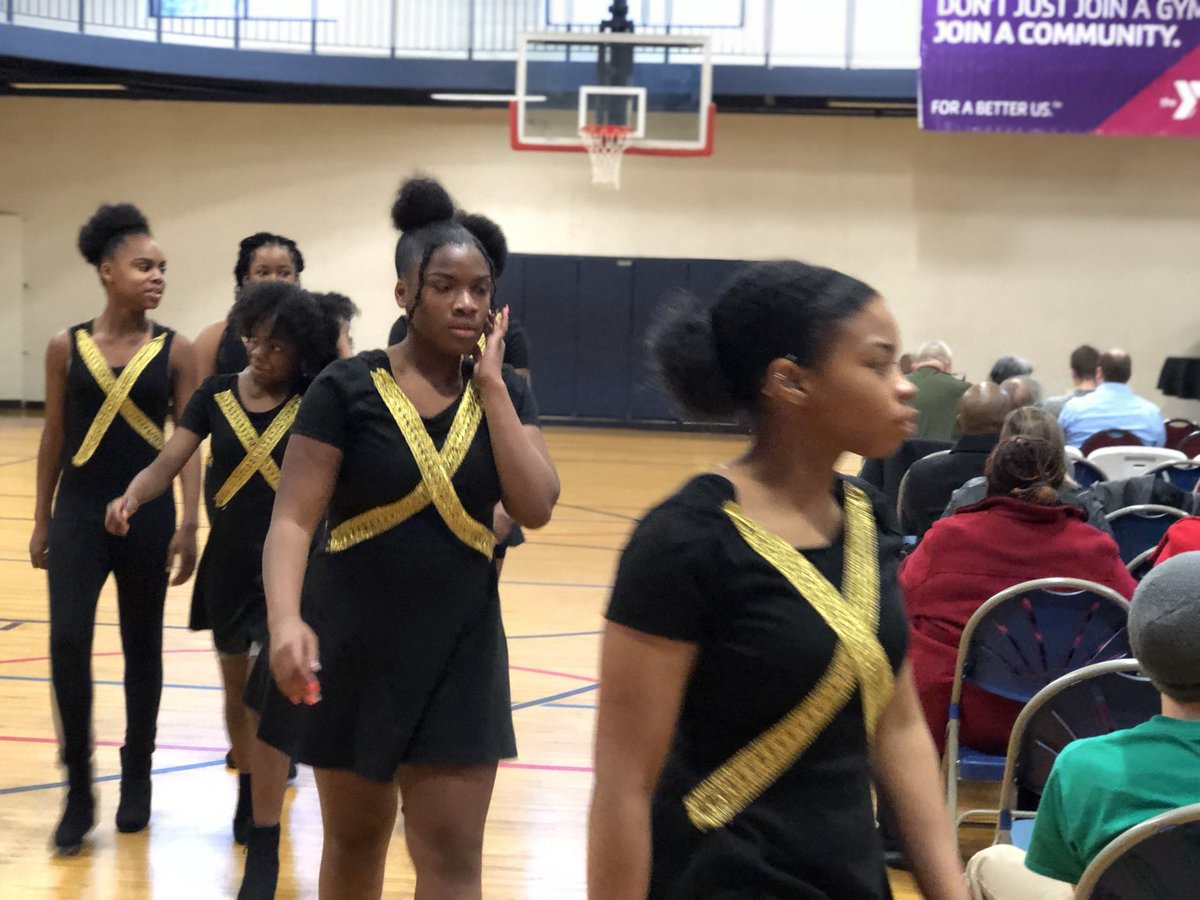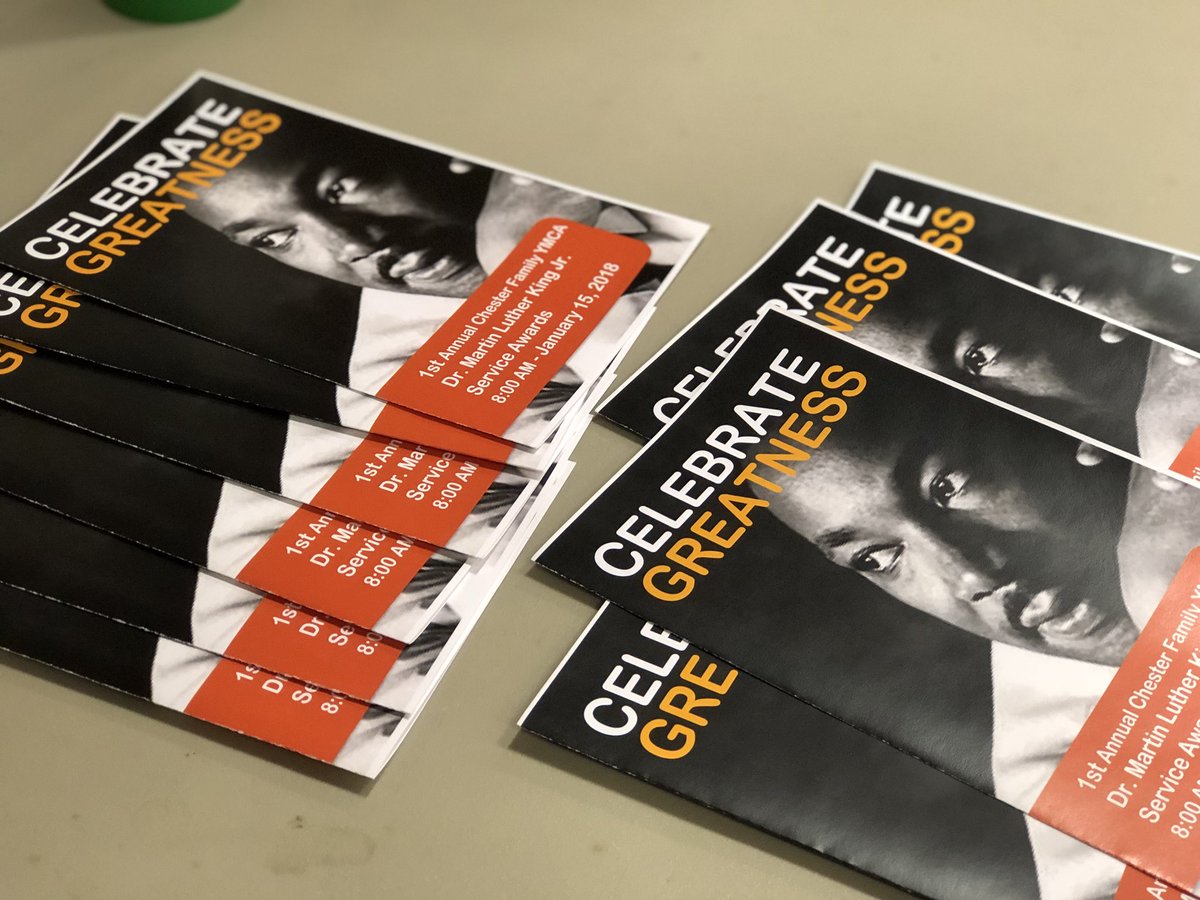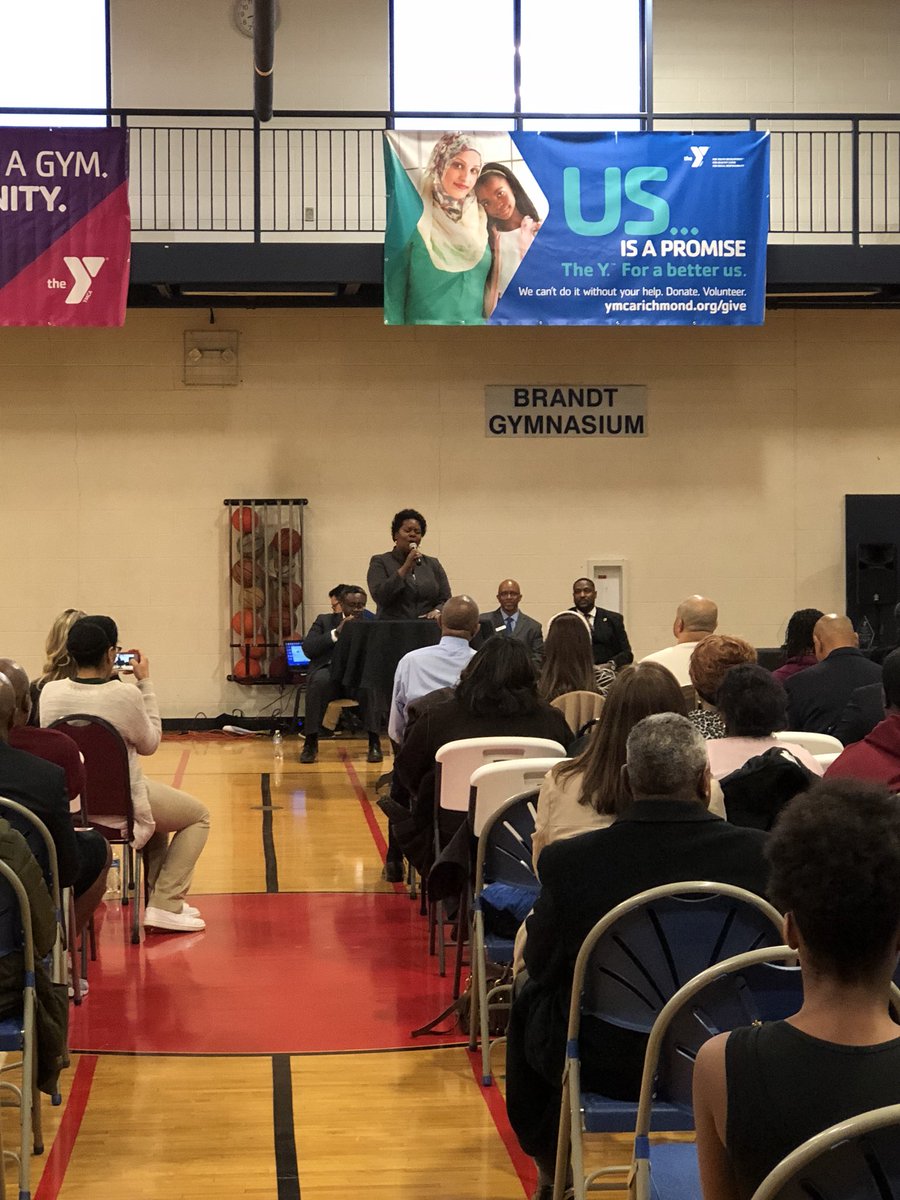 Safaya @Safayeah
🔁
Awesome #MLKDay2018 event from the @ChesterYMCA this morning! @YMCARichmond
---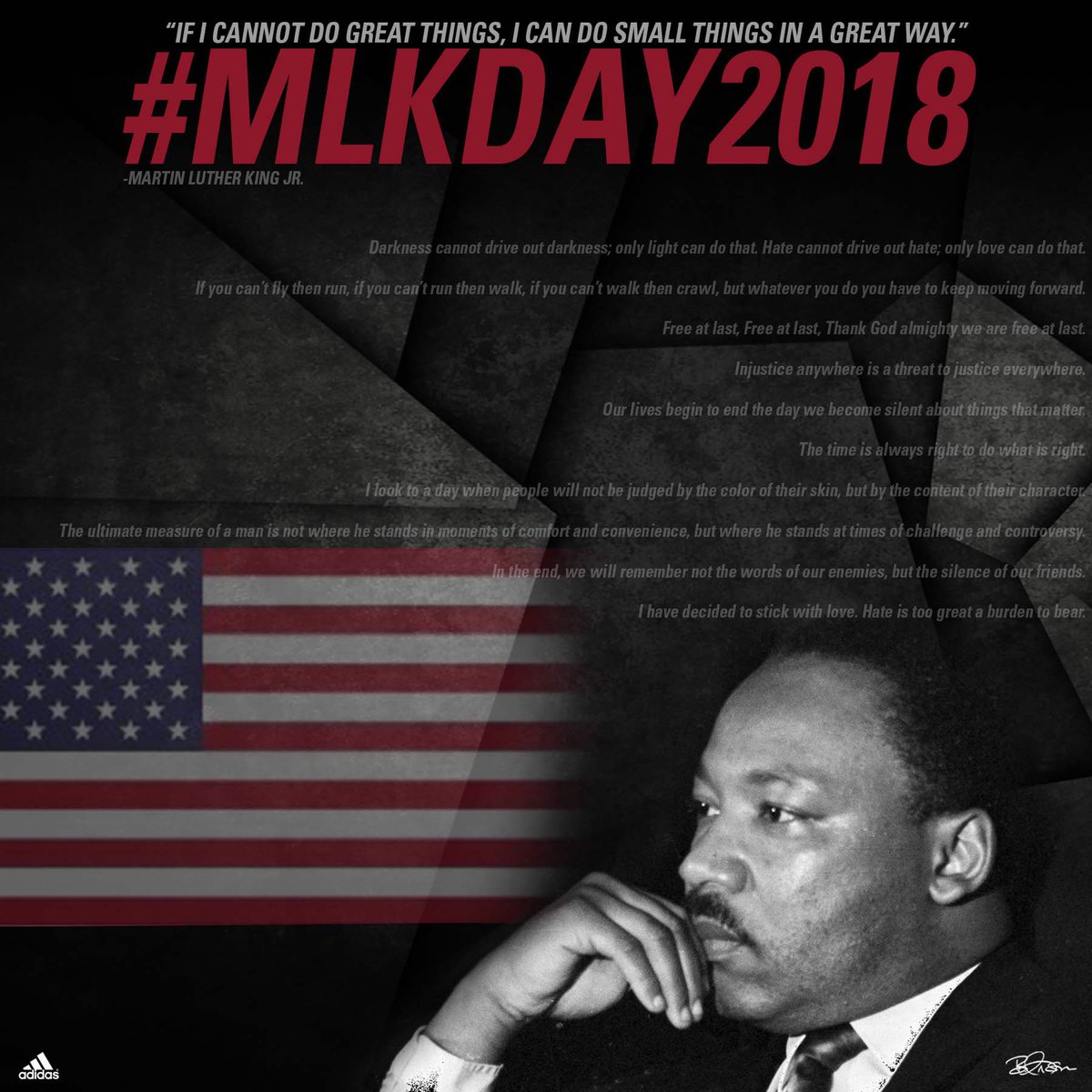 Rocky Morgan @mrokise
🔁
"If I cannot do great things, I can do small things in a great way." #MLKDay2018
---
susan j jordan @jordan4_j
🔁
We are the ones for whom the bell tolls. #MLKDay2018
---
morlaco quiteño @pigmeocosmico
🔁
"The time is always right to do what is right." #MLKDay2018
---
Bloop @lilblackgirl_
🔁
2nd MLK Parade w/ the bros. •❄️🤙🏿
#MLKDay2018
---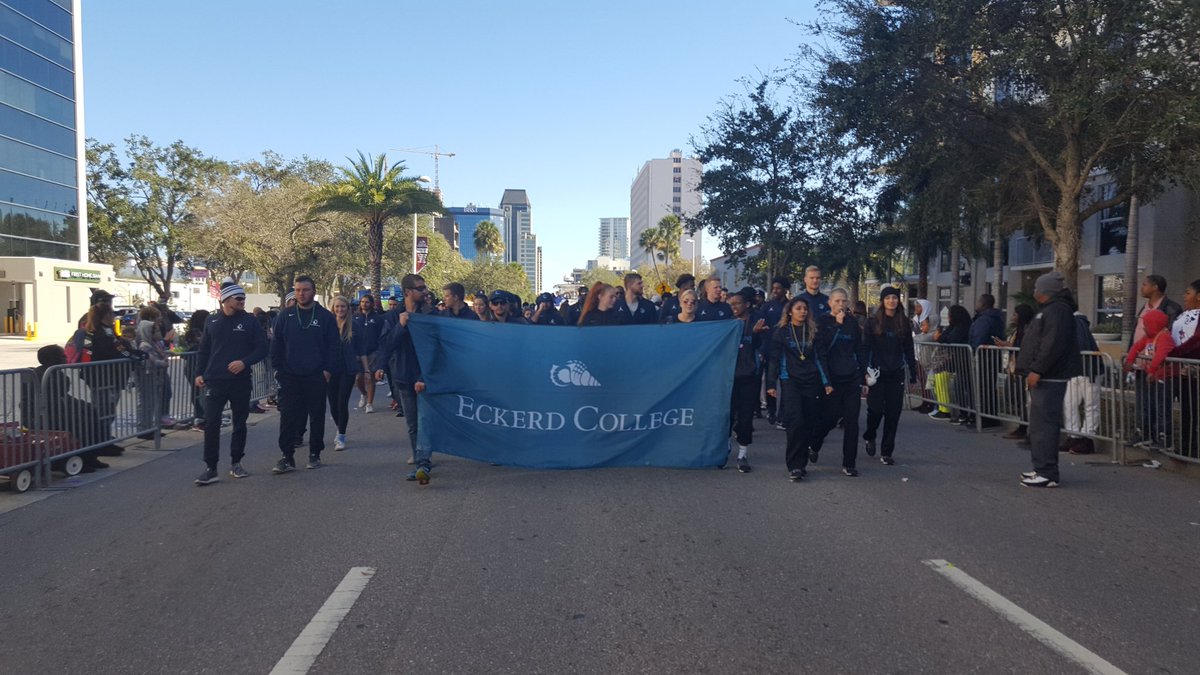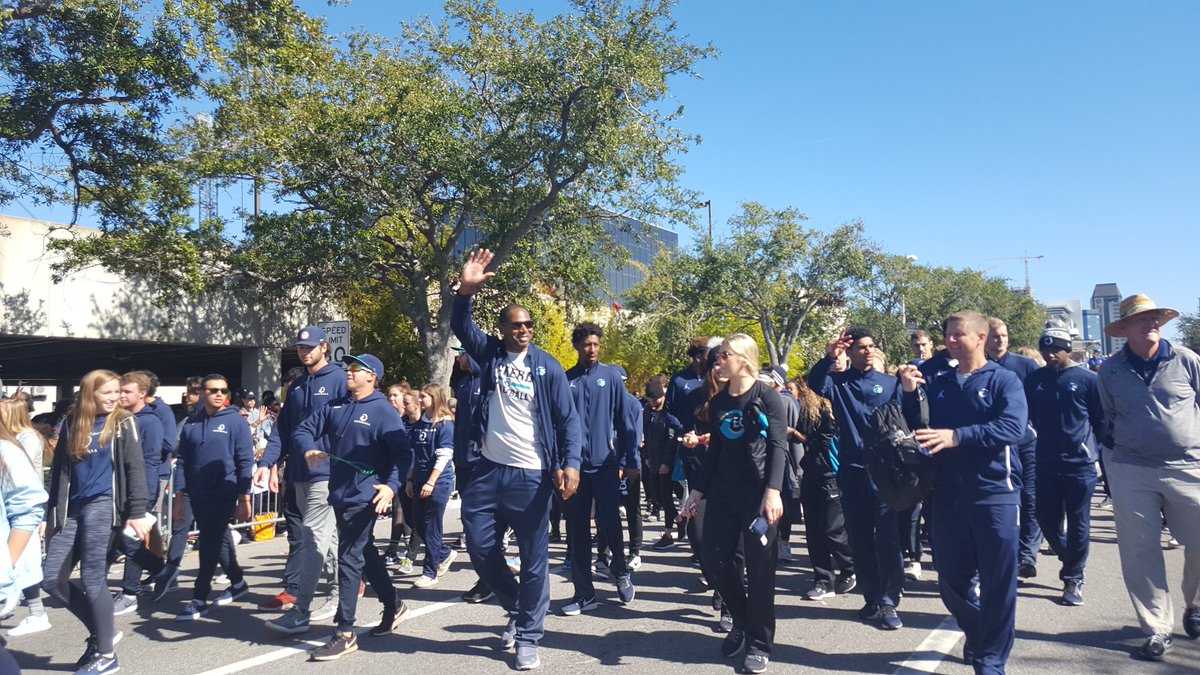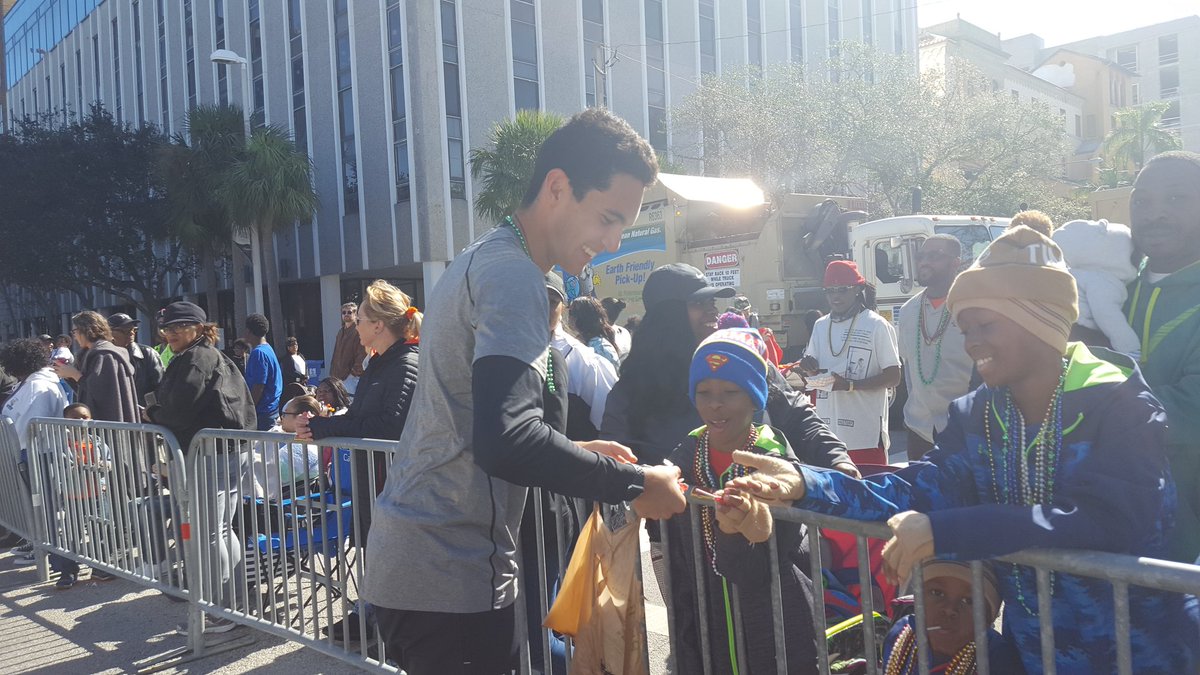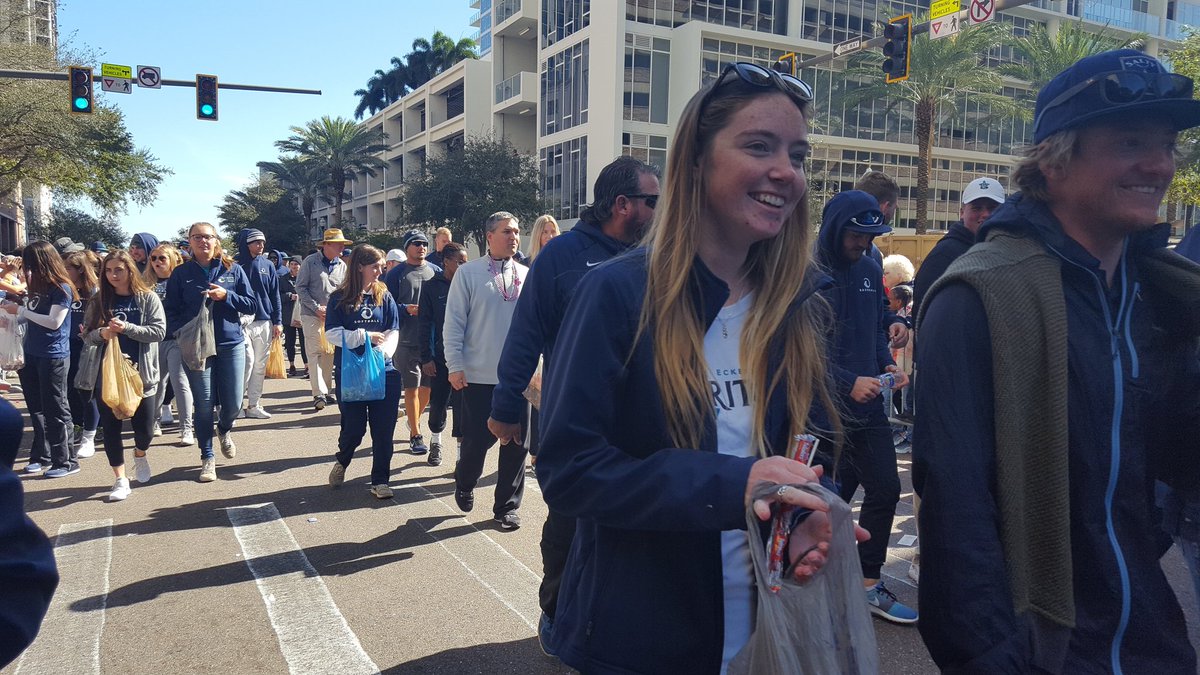 Kendrick Wilson @coachkwil15
🔁
It's a beautiful day to promote education in the St. Petersburg #MLKDay2018 parade.
---
Abigail @abigailshair
🔁
Honoring the life and the legacy of Dr. Martin Luther King Jr. #MLKDay #MLKDay2018
---
Black - unity @moorbey
🔁
We can't celebrate MLK without our Queen Coretta Scott 🙏👑 #MLK #MLKDay #MLKDay2018
---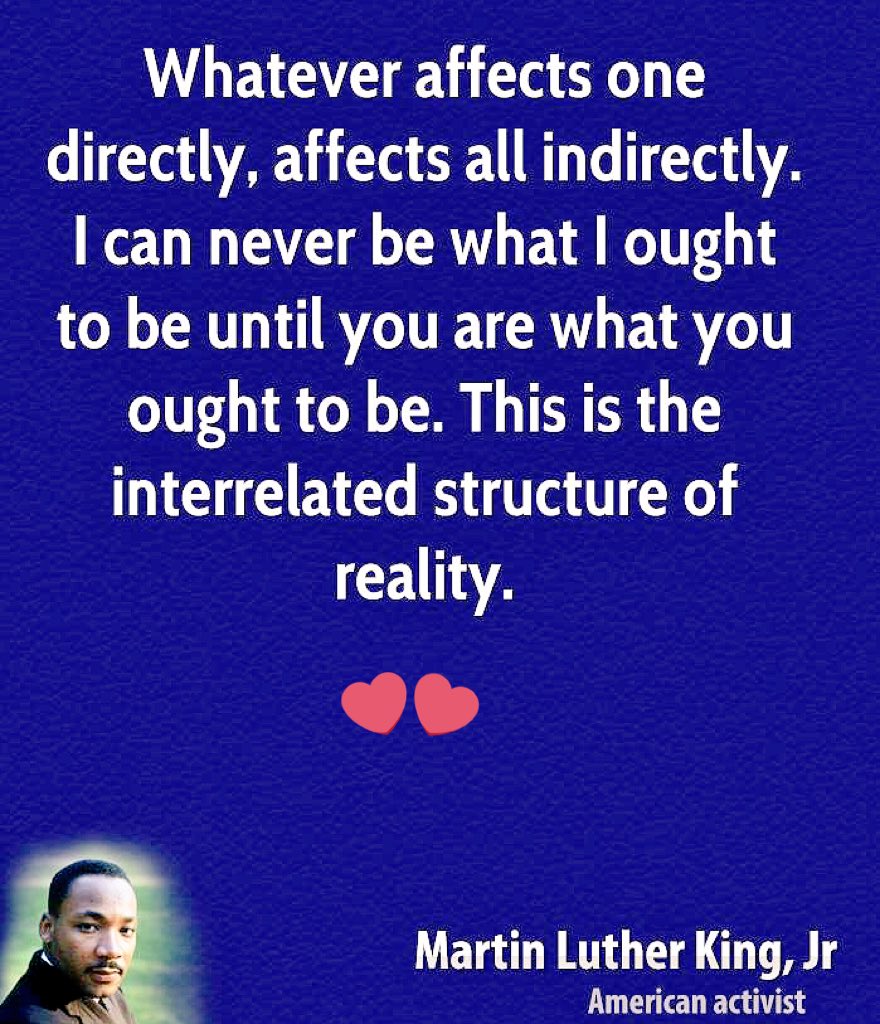 Gladys Lewin @TomaszCiarkowsk
🔁
Good Morning from St Louis, USA 🇺🇸! Well Said, Dr King !❤️❤️ @RespectYourself #MLKDay2018
---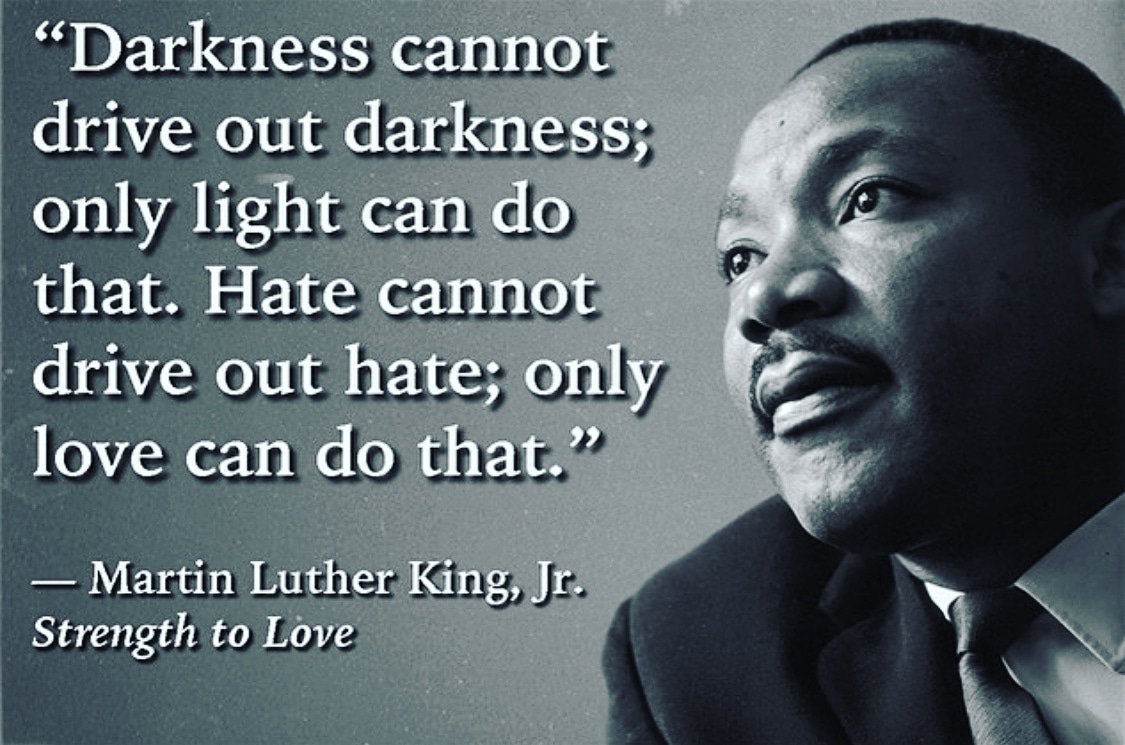 Kim Willsher @kmwllshr
🔁
Love and light always ❤
#FightHateWithLove #MLKday2018 #oaklandcoffee
---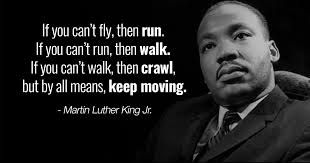 Elle Jolie @Queenbathsheba7
🔁
"By all means, keep moving." #MLKDay2018 #motivation
---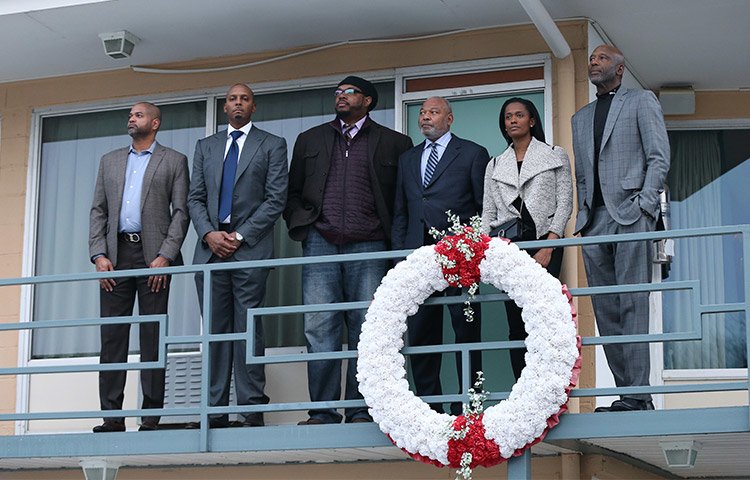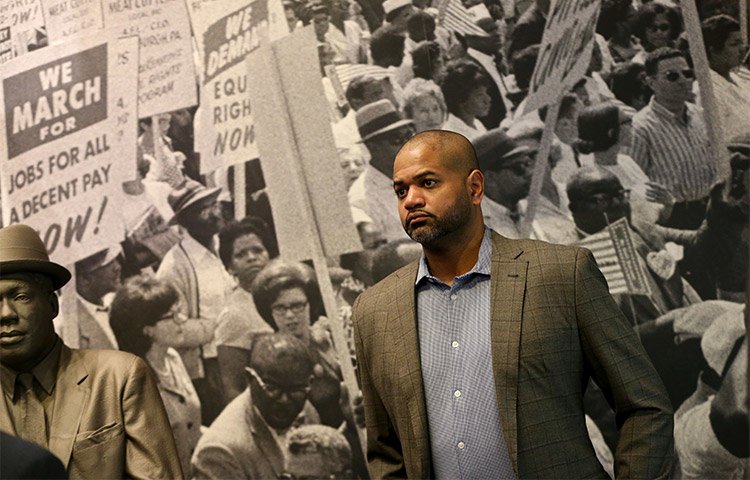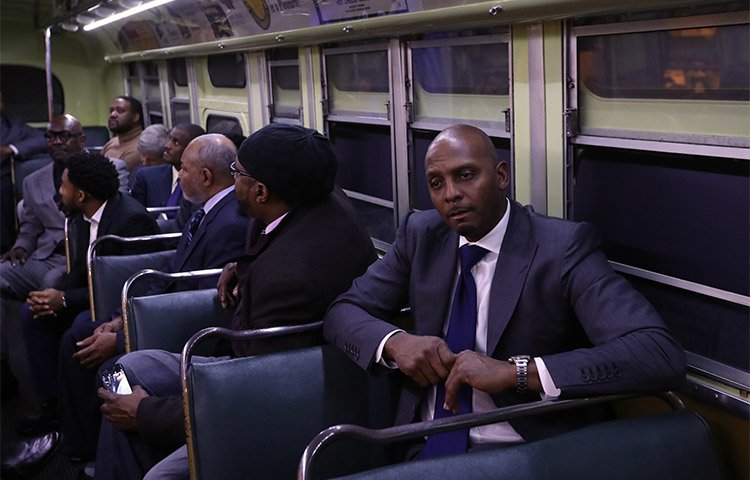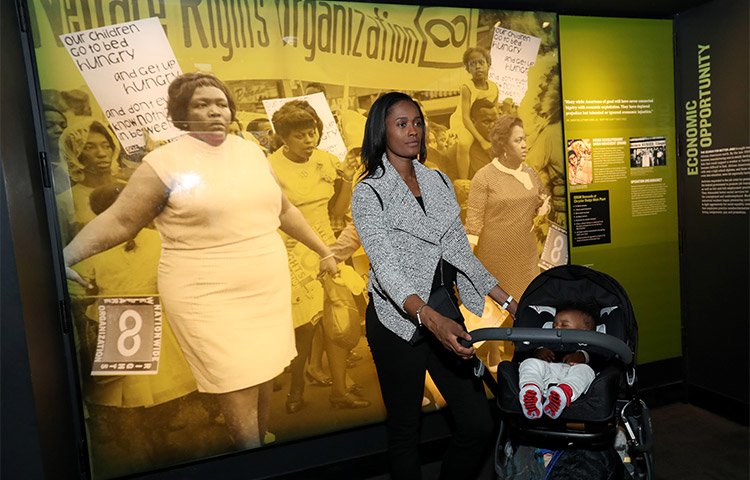 W.H. Jordan @randomblackman
🔁
View photos from yesterday's tour of the @NCRMuseum. #MLK50 #MLKDay2018
📸: on.nba.com
---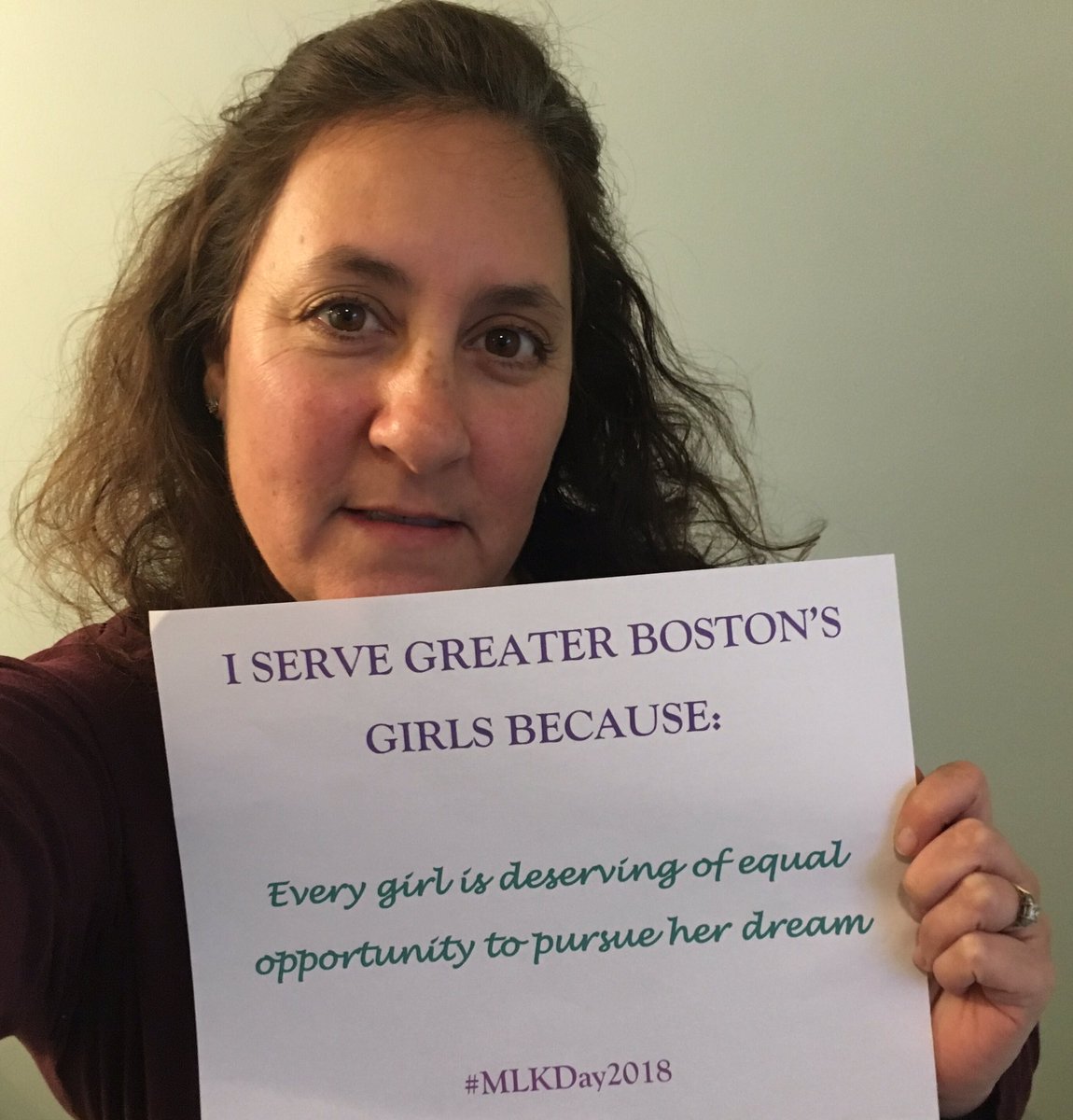 Yozell Associates @YozellAssoc
🔁
Proud to be serving Greater Boston's Girls @BigSisterBoston #MLKDay2018
---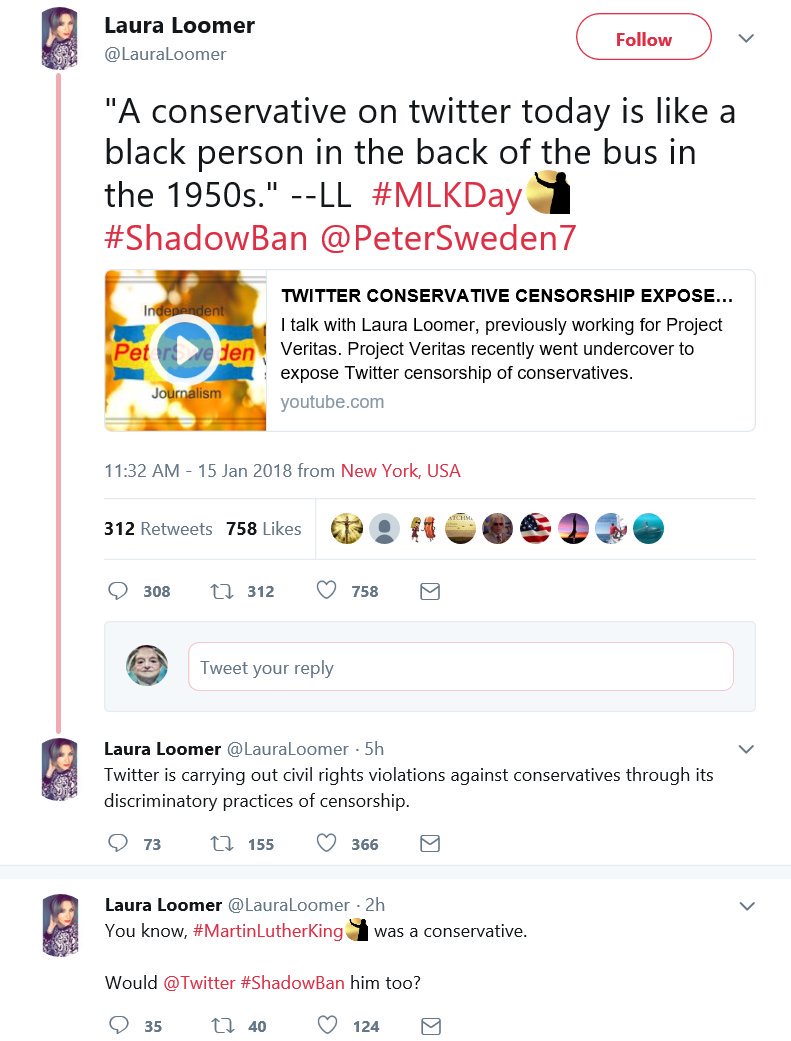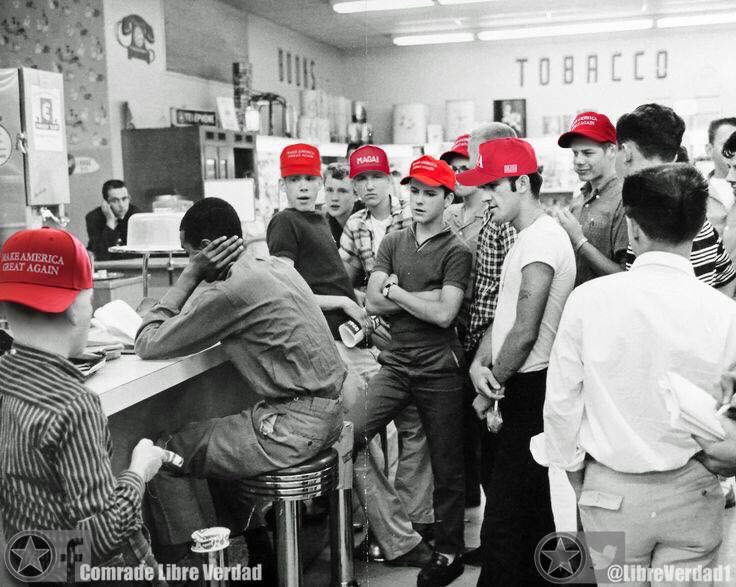 Liz @pettybishliz
🔁
1. The worst take of #MLKDay2018
2. What MAGA fans would actually look like back then.
---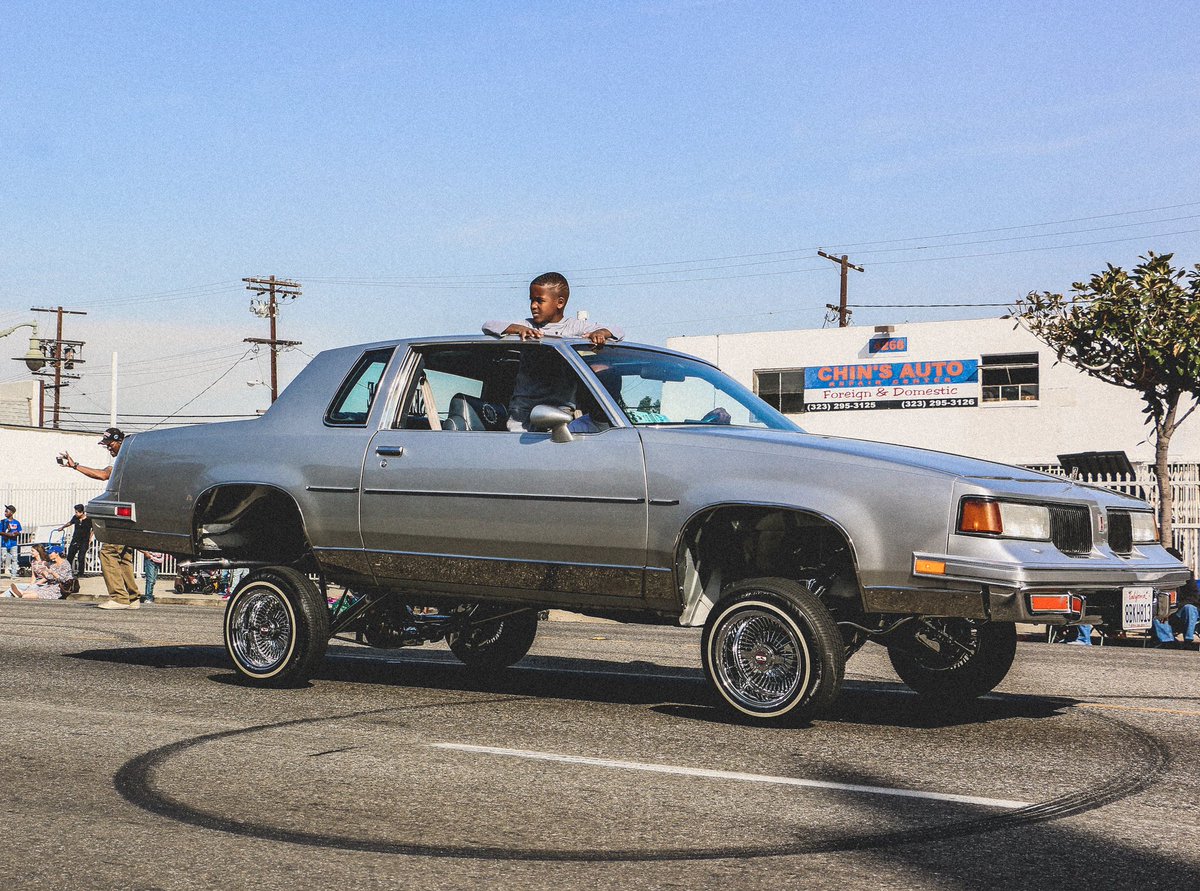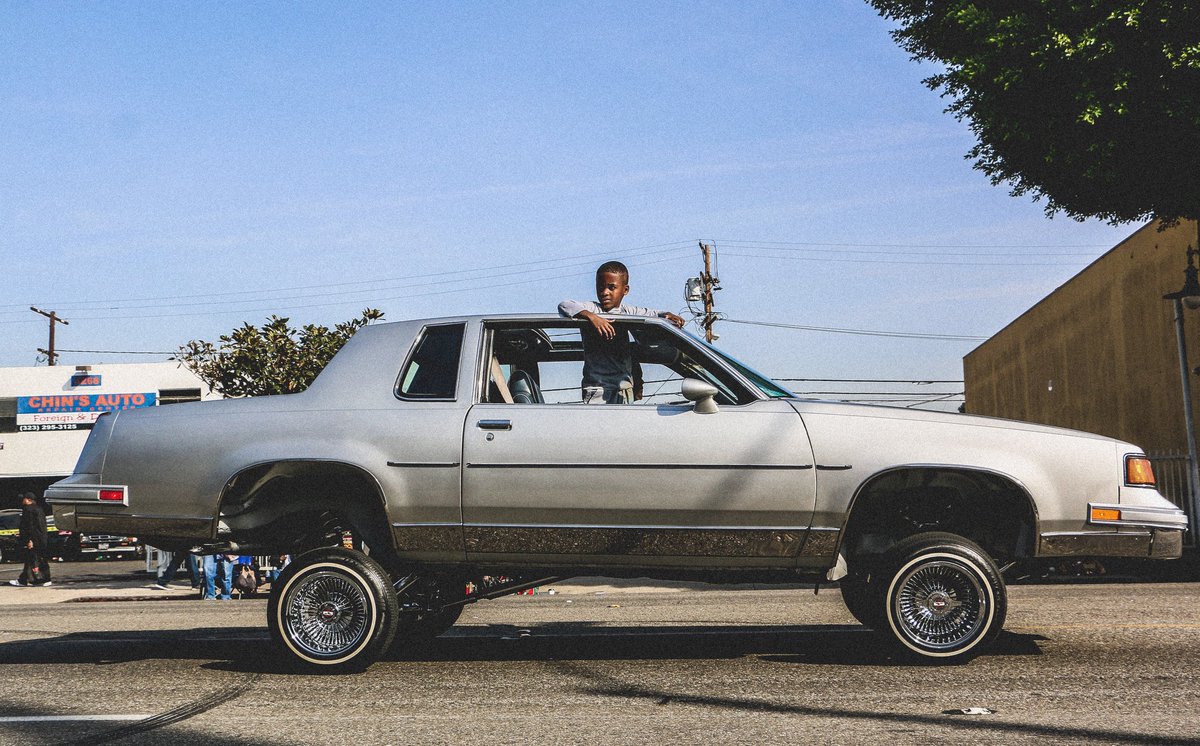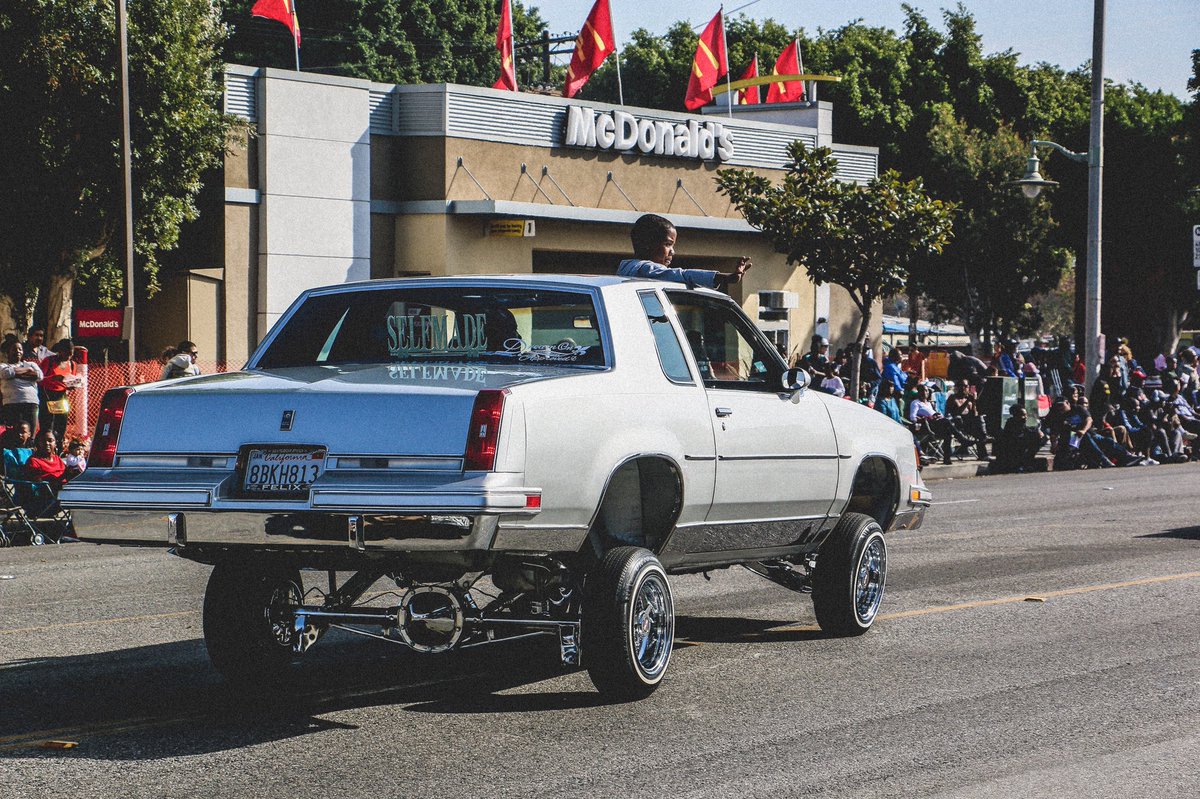 Alo 💁🏻‍♀️ @estrella905047
🔁
carefree black boy #KingdomDayParade #MLKDay2018
---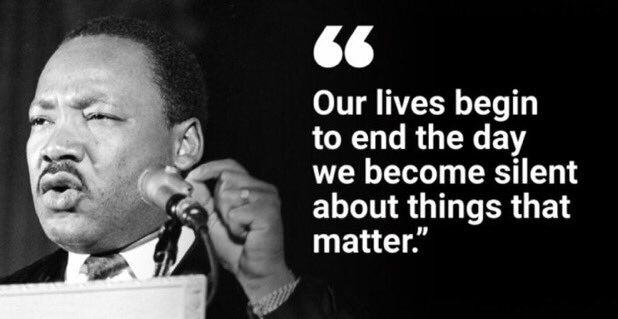 Glebe2nd @Glebe2nd
🔁
Joint Tribute to MLK @APSVirginia @ArlingtonVA #MLKDay2018
---
Earlette Bonner @BonnerEarlette
🔁
"Our lives begin to end the day we become silent about things that matter" #MLKDay2018
---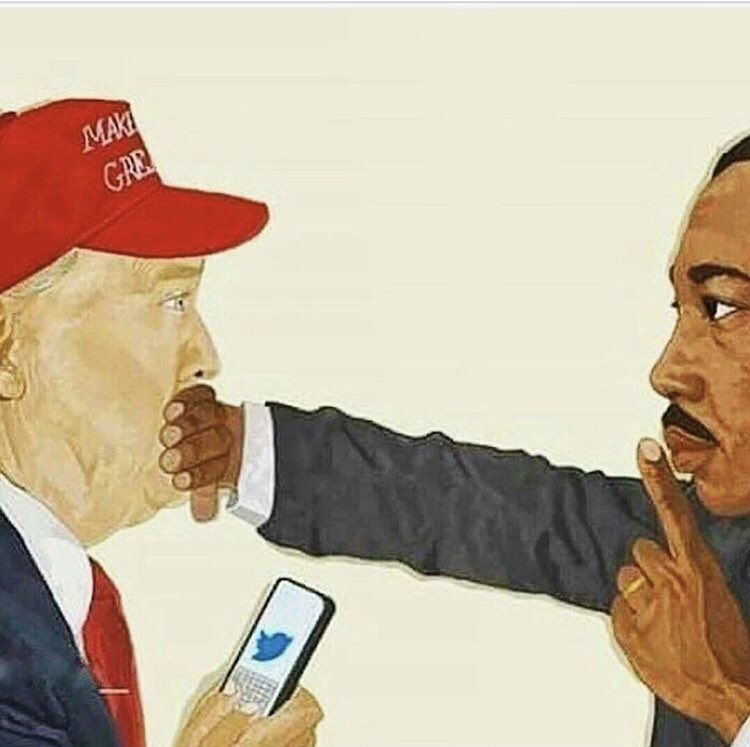 drenda lawton @Drenda44
🔁
Artwork by Haitian / American artist Watson Mere #mlkday2018 #MLKDay
---
Dena Stowe @StoweDena
🔁
A picture says more than a thousand words...especially this one!
#MLKDay2018 #MLKJrDay
---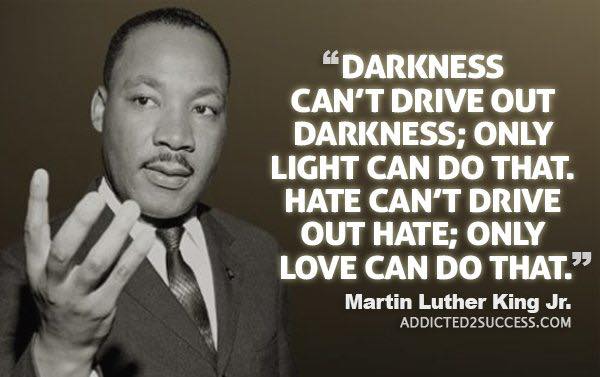 Stephanie Brofford @SolelyForGod
🔁
Darkness can't drive out darkness, only LIGHT can do that.
#MLKDay2018
---
Terri Harvey @terri_georgia
🔁
Today, I honor Dr. Martin Luther King on this #MLKDay2018
#utpol
---
Symone D. Sanders @SymoneDSanders
🔁
REMEMBER: Dr. King was a radical revolutionary that was killed once the Poor People's campaign gained traction. The F
twitter.com
BI terrorized him. Folks called him a terrorist. He was a disrupter. Today, he'd be one of those "millennials" folks love to hate on. Honor the legacy
---
Khary Penebaker @kharyp
🔁
Rosa parks sat so Martin Luther could walk
Martin Luther walked so Barack Obama could run
Barack Obama ran so all the
twitter.com
children could fly
So I'ma spread my wings, you can meet me in the sky
---
U.S. Navy @USNavy
🔁
As we remember Dr. today, let's recommit ourselves to his legacy of service. It's a day on, not a day off. How are y
twitter.com
ou honoring ?
---
Richard Perkins @Perkins_35
🔁
"The time is always right to do what is right." Dr. Martin Luther King Jr.
#MLKDay2018
---
⚓Diagonal&Querdenker @FricktalerPirat
🔁
"Our lives begin to end the day we become silent about things that matter."
Martin Luther King Jr.
---
Asst. Principal CRMS @BQattheView
🔁
had a dream. Here are some student/faculty dreams 🧞‍♂️ (I see quite a few Super Bowl dreams) 💚💛
twitter.com
---
Kyle D Massey (he/him/his) @kyledmassey
🔁
One of my friends pointed out today that most White Americans would HATE MLK if he was alive today and calling them o
twitter.com
n their racism. I agree. Let's be real and not romanticize his legacy.
---
Love Comes First @doccathunter98
🔁
Nothing in this world is more dangerous than sincere ignorance and conscientious stupidity #MLKDay2018
---
Port Huron Schools @PHSchools
🔁
#1PHASD proud of the impact yesterday's #MLKDay2018 presentations made on our students throughout the district....
fb.me
---
Brett John Remington @55InTheHive
Great team win !
🔁
"We're playing hard and we're playing together."
talks to after the win over the Lakers and the importance of his first MLK Game.
---
Neenee @neel_sea
🔁
thank you for feeding the homeless in our hometown. I'm disgusted you and your fellow patrons were punished on wken
twitter.com
d for kindness, compassion, and empathy. You are all heroes in my book.
---
keiko yanaka @joyinthehouse7
🔁
How Martin Luther King Went Off Script in 'I Have a Dream'
wsj.com
---
Str8 Money Kdog @kalumjohnson
🔁
With this amazing guy fullability at the
****
***
Shoutout to…
instagram.com
---
Real T-Rump the T-Rex @realT_RumpT_Rex
🔁
On MLK day, I paid homage to ME,
The least racist person in all history!
I'm a thousand percent colorblind, to be s twitter.com ure!
To ME, everything that's not white is a blur!

---
Anahit Madoyan @amadoyan94
🔁
Today is Day, learn how he fit into 1960s civil rights movement:
mlkday.gov
---
EdMethods @EdMethods
🔁
We saw neo-Nazis marching in America, so we created an online Holocaust Memorial
peterpappas.com
twitter.com
---
Ken Dawg 🌸 @kennedyjordannn
🔁
VLOG: MLK DAY IN IDAHO??? How it is really celebrated. MILAUNCATRIN via
---
FallingRunGreenspace @FallingRunTrail
🔁
Volunteering at the Falling Run Greenspace with and to celebrate and everything that Dr. King stood for!
---
loading...
Selim Kurtoglu @SelimKurtoglu1
🔁
Happy . Today we honor Martin Luther King Jr's fearless fight for equality, and remember how important it is to dream!! Remember that your voice is powerful. Remember that you can make a difference. Spread love today, and every day. ❤️
---
NorCal Grantmakers @NorCalGrant
🔁
On of gives powerful address during 40th anniversary celebration
---
Chris Martin @realCmartMK
🔁
While there was no questioning the importance of honoring and remembering Dr. King's achievements on , I suspect he w
twitter.com
ould have told us it is more important that his Dream be remembered and pursued by all of us, EVERY DAY we live.
---
susan @smrbrooksie4
🔁
Congratulations to our Indians recipient, Blair Brooks of Marion High.
---
HELIX Higher Ed @HELIXHigherEd
🔁
The latest Higher Ed Policy Innovations Daily!
paper.li
Thanks to @Cryn_Johannsen #mlkday #mlkday2018
---
W.H. Jordan @randomblackman
🔁
"We have a great dream.It started way back in 1776, and God grant that America will be true to her dream." #MLKDay2018
---
Mr. David Underwood @DUnderwood5
🔁
🎥 Arrives in Tucson!
---
MaureenOakes2 @MaureenOakes2
🔁
With all due respect @repjohnlewis, he was MURDERED. HIS LIFE WAS TAKEN!!
#MLKDay #MLKDay2018 twitter.com
---
Mary Schnaubelt @lonestartxMary
🔁
. on Trump's 2020 Advisory Board says to WATCH the President on
---
PascoNOW @PascoNOW
🔁
"Remember the theme for today is a day on, nota day off." Dr. H. Roy Kaplan #MLKDay2018
---
Yozell Associates @YozellAssoc
🔁
Anybody can serve.
In honor of , thank you for the opportunity to support Greater Boston's girls!
---
HandsOnRVA @HandsOnRVA
🔁
Celebrate the completion of another MLK Day of Service over a pint with us on 1/18, 5-8pm
twitter.com
---
Ian @StellasKid
🔁
ICYMI for yesterday…
---
Brookline BEU @BeuBrookline
🔁
. 48th "Our lives begin 2 end the day we become silent about things that matter"
---
Lolly2nd @lolly2nd
🔁
. on : The content of your character
---
Worcester Academy @WorcesterAcdmy
🔁
#MLKDay2018 video produced by @WorcesterAcdmy Students
youtube.com
#edchat #MLKDay
---
BailiwickClothingCo. @BailiwickCrewDC
🔁
Big shout out to and the for another successful MLK Teen Takeover weekend! We're proud to support them in their eff
twitter.com
orts! 💪🏾💯👑
---
Kay @kacrary2
🔁
.@RogueRepub1981 on #Periscope: The content of your character #MLKDay2018 #MAGA #RogueRepublican #Periscope
pscp.tv
---
Sarah Shin @SarahShinAuthor
🔁
Celebrate with this special edition of Fuel for Justice, which highlights Dr. King's legacy and offers racial justice-oriented ebooks for up to 75% off. Tag us to join the conversation.
---
Kim Underwood @KimberdD
🔁
It's sort of like the feud between Washington and Lincoln over who was to get top billing for President 's Day...LOL
twitter.com
---
Kady Lanier @KadyLanier
🔁
3/ Coretta Scott King considered LGBT rights crucial to an equal nation and "fought tirelessly for gay rights."
---
Abby Anderson @PastorAbbsy
🔁
Let's pray against mass incarceration.
#MLKDay2018 #MLK
---
Carlington Small @CarlingtonSmall
🔁
I've always wondered how much better the word would be today had MLK's life not been taken early. #MLKDay2018
---
kyle paul @kyleagregory
🔁
This , let's talk about the facts about MLK's life: He was fighting for a radical vision of economic freedom and justice. Nothing less, and by using tactics far beyond just the voting booth
---
Sébastien Deschamps @deschamps_s
🔁
The latest Private Security International!
paper.li
#mlkday #mlkday2018
---
Maria Dixon Hall @mariadixon
🔁
Was your University's Prez out celebrating ? Mine was! Why? Because real leaders walk the talk!
twitter.com
---
jed doherty @jedliemagic
🔁
traffic.libsyn.com
To celebrate we welcome debut author of the powerful, challenging & though provoking YA novel "Dear Martin" to
twitter.com
the . The main character of this book asks if Dr King's lessons can work today
---
Philly Defenders @PhillyDefenders
🔁
"Life's most persistent and urgent question is 'What are you doing for others?'" - Proud to partner w/ for Let's ke
twitter.com
ep lifting each other up,
---
BoneBlack @willslivermoney
🔁
In honor of & , I draw upon an inspirational quote. The sacrifice has been great and the journey long. Thank You Dr. King Jr. and all those continuing to make that sacrifice!
---
Amelia R. @CurlyJournalist
🔁
⛪️ Sheetrocking, sanding and painting the Fellowship hall at Mt. Lebanon Baptist Church for
twitter.com
---
Graphico @graphicoapp
🔁
#Breastfeeding matters! #MLKDay2018
twitter.com
---
Daniel @saeeddaniel
🔁
Peaceful Martin Luther King day. 🕊️💕🕊️💕🕊️💕
---
NMBC Youth @nmbc_youth
🔁
"Dreams happen only while we are sleep. If you want to make change, wake up"
-Lonnie C. King, Jr.
#MLKProgram #MLKDay2018
---
Nancy Sheehan @SheehanWrites
🔁
At 's youth event this morning were children from & private schools, demonstrating why we need to hear MLK's message today & always
---
sheila hunter @kittywaymo
🔁
Martin Luther King, Jr., "What Is Your Life's Blueprint?"
youtu.be
via @YouTube
#MartinLutherKing #love #MLKDay2018
---
---