#MLKDay: 15.644k tweets talking about this in the last 24 hours

People talking about #MLKDay: - BerniceKing - DineshDSouza - peterdaou - ShebantiDas - dducknbelle - norhino777 - _yeahjason - stopthatjunk - henrismom1 - BeverlyMarrero[...]

- CourtofLawbleed - jckthesword - judehaste_write - dianeferr - ironman9695 - sleepyrammie - Finnegan1Katie - USAndIndia - kataisa - Nate_Da_Grrreat - jess_saldana17 - TrumpAnagrammer - alyissaletters - ironman9695 - rachelcastoldi2 - salinaduncans57 - MichaelHogan60 - JacquiTreetop - elbow_shelbo - ducktap54400020 - MahlochRyan - CarterPerryCPA - RillyKewl - MyInfo67562620 - ShelleyJEvans - idottin - joimonki - smhs_principal - SheniceSays - Forkliftseller - barbs73 - swdetkaveman - Patrici80630484 - judithann34 - oyatsudzuchidai - oyatsudzuchidai - oyatsudzuchidai - guillermoesnal - btheboss - AliciaApv2458 - Crackenthorpe15 - patriot3pct - ThisIsFery - judehaste_write - gidsncompany - SuaveRico_ - kjvonbonn - I_am_Indeed - skitzMcgurk - mahimjamal360 - TioSantiagog - nsanyue1 - EuphoricMinder - SCorenchuk - EminentLghtwrks - PeterEzennadoz1 - made_in_tn - paul_boo6880 - techie_denise - Aloe9678 - MelinaCenaFans - _marktaskerjr - vivilock - 2valid8 - b1e56df9ce6549f - usanohate - 1BethanyDLRF1 - JaldeepRedhu1 - papachango99 - evapaterson - pittman_nairobi - gjwilson531 - Pebblecool - JuneSmith888 - yoli97951058 - StacyCJones - ParkerVillage - LT38 - snarky_op - Otispfudpucker - dawn19821623 - a_rehal98 - timbermarsh1 - KYtheflyguy - MovingIntoFocus - GoldenX40 - mpendulo_mzobe - susanleslie120 - AYINET - pierremwest


This Tag appearing in: United States: ( Birmingham - ).
Popular tweets tagged with #MLKDay: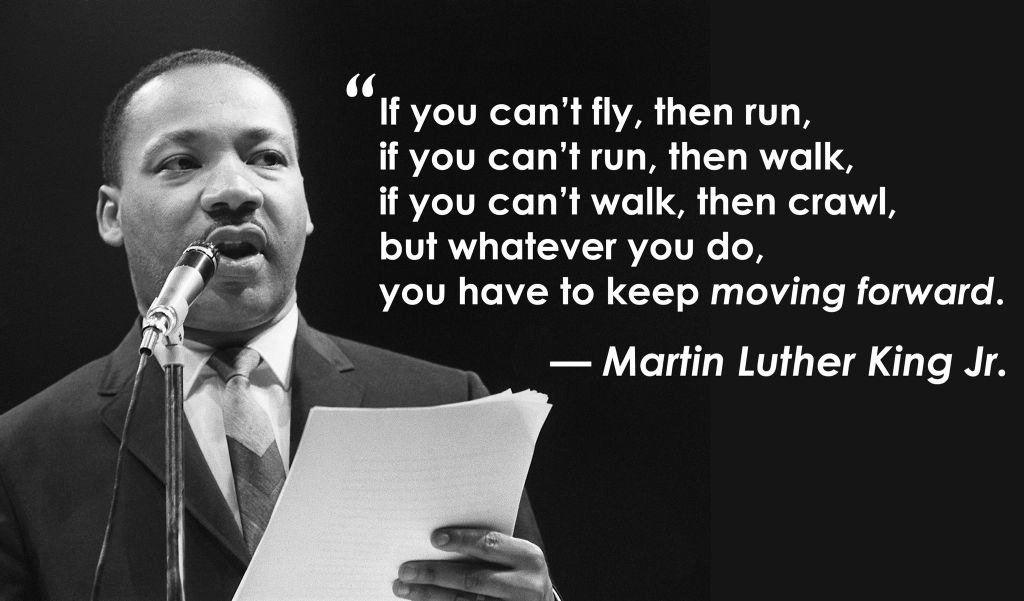 Gregory @gjwilson531
🔁
Never give up. #MLKDay
---
loading...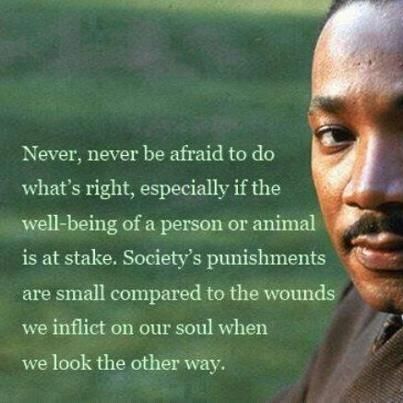 Jude Haste - Writer @judehaste_write
🔁
Amen. ❤️#MLKDay
---
nsanyue @nsanyue1
🔁
Willie in the @Nike KDX BHM tonight in Oklahoma City #MLKDay
---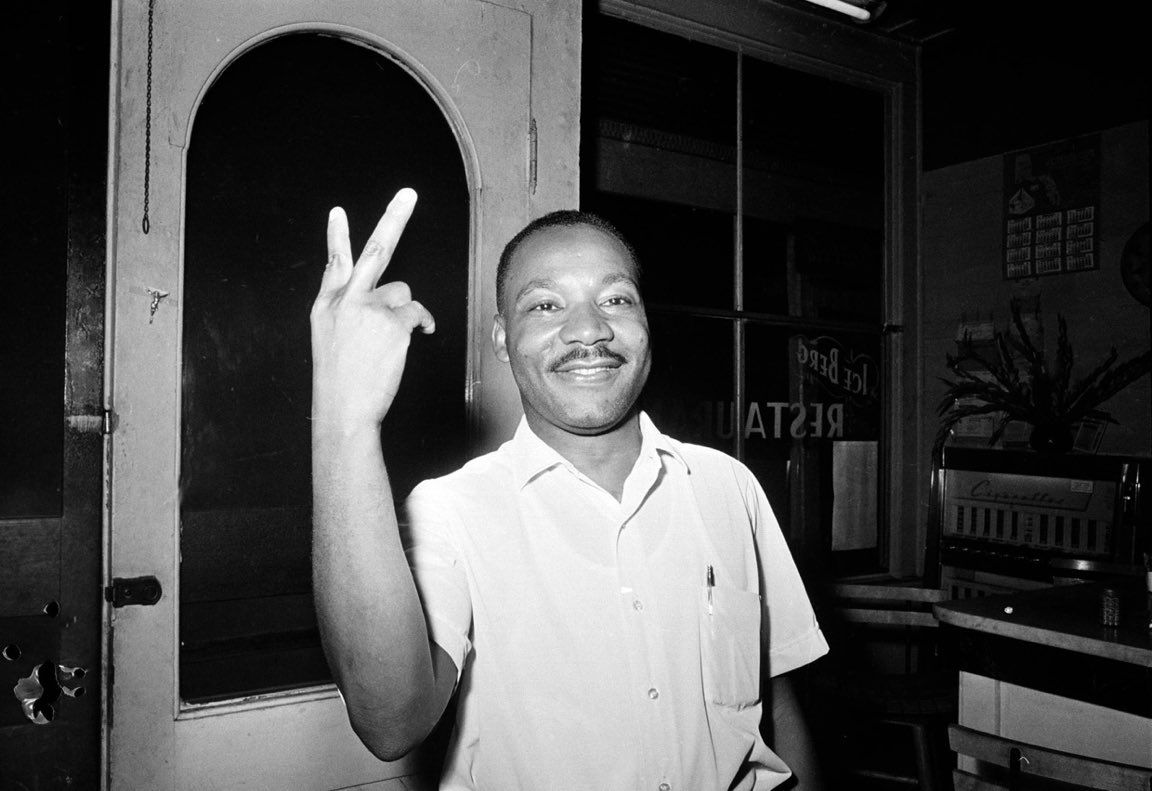 Euphoric Bobby ✨ @EuphoricMinder
🔁
Remembering this great man of peace today. #MLK #MLKday #ChooseLove
---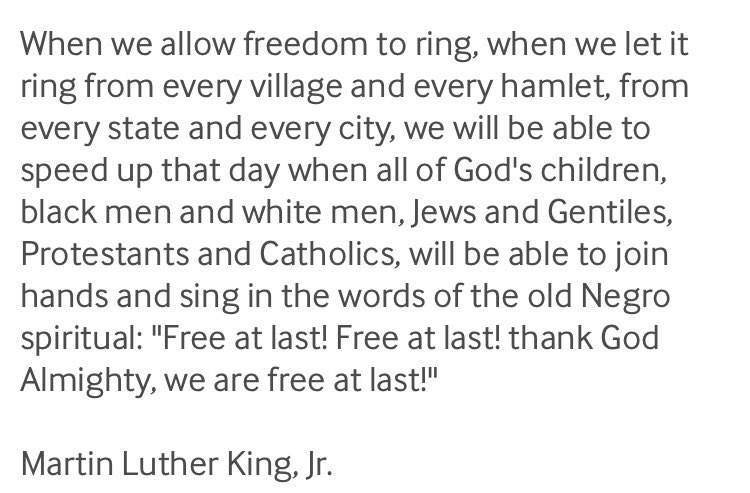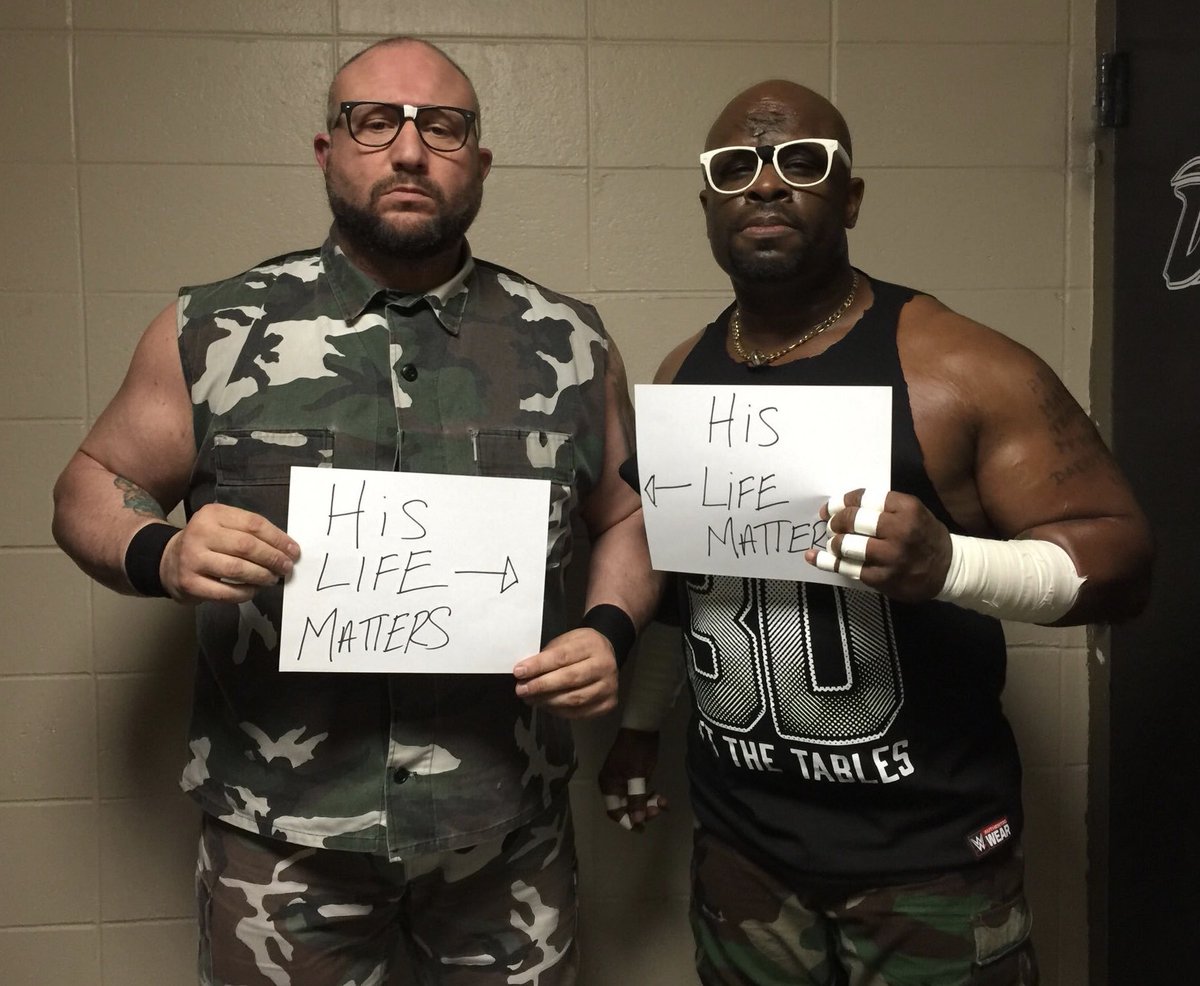 Fernando @ThisIsFery
🔁
"When all of Gods children, black men and white men, will be able to join hands..."
#MLKDay
---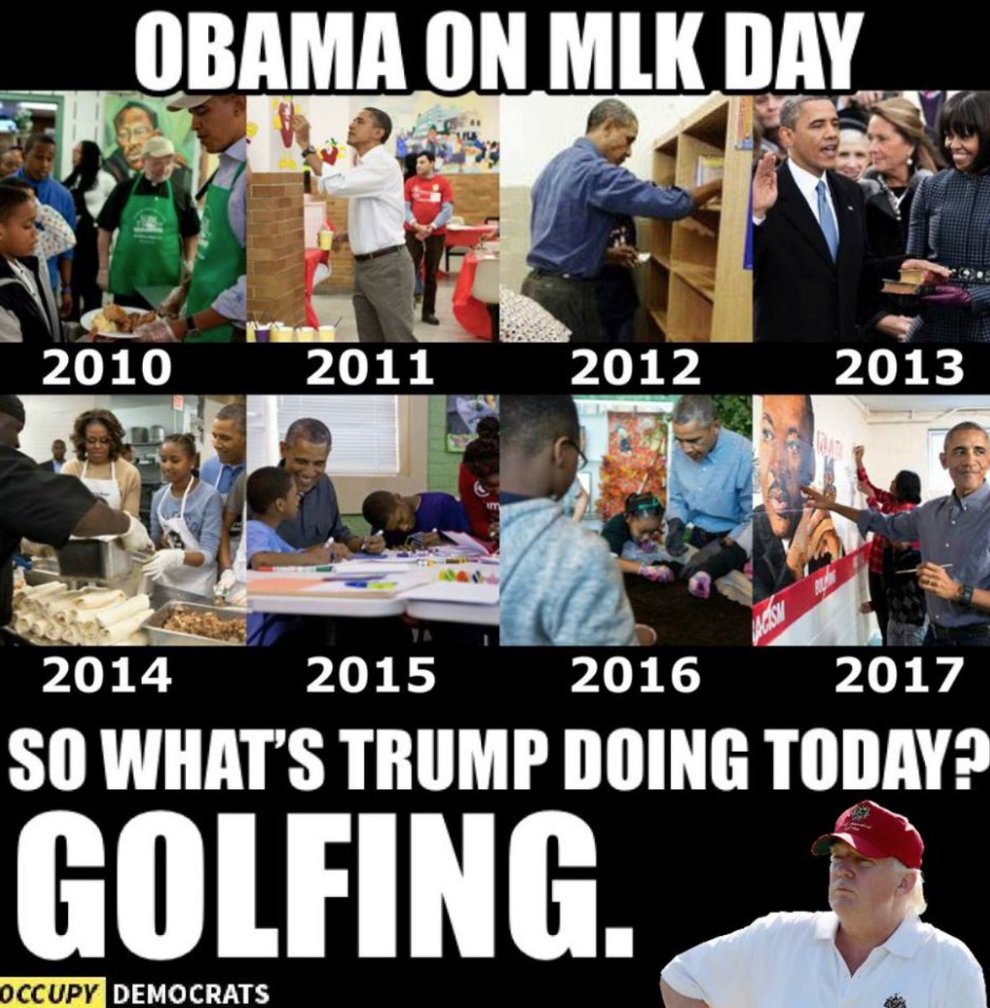 Nicole Worthey @oyatsudzuchidai
🔁
What a great graphic to end #MLKDay with:
---
10 de fevereiro de 2017
Nicole Worthey @oyatsudzuchidai
🔁
Thank you, @CP3. 🙌
#MLKDay
---
Judith Anderson @judithann34
🔁
Martin Luther King was a dreamer.
He's not the only one.
#MLKDay #MartinLutherKingJr
---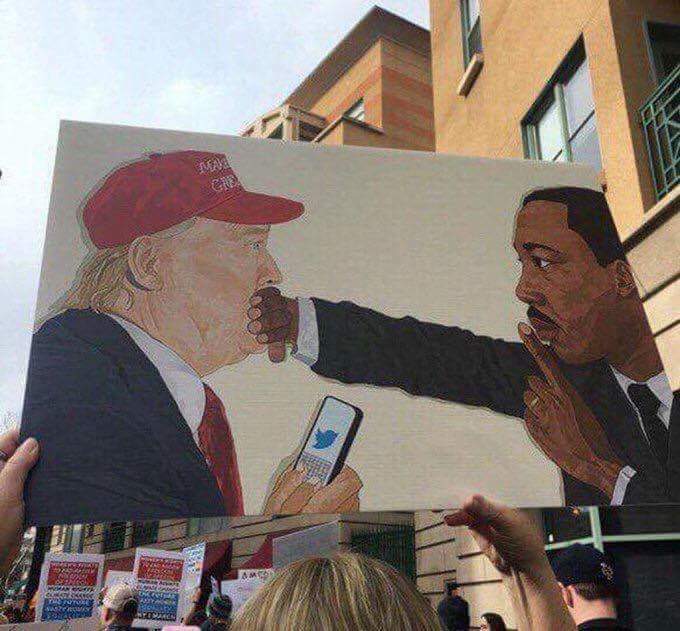 Shelley Evans @ShelleyJEvans
🔁
A painting by Haitian artist Walter Mere
#MLKDay #Haiti
---
R.Mahloch @MahlochRyan
🔁
Happy #MLKDay!
---
10 de fevereiro de 2017
HimynameisEminemyagirlwanam&msoIgaveheram&mm&m&M&m @Nate_Da_Grrreat
🔁
Never forget the time Martin Luther King kidnapped 21 Savage #MLKDay
---
nope! @sleepyrammie
🔁
The difference between Dr. Martin Luther King, Jr. and Antifa.
#MLKDay #MotivationMonday
---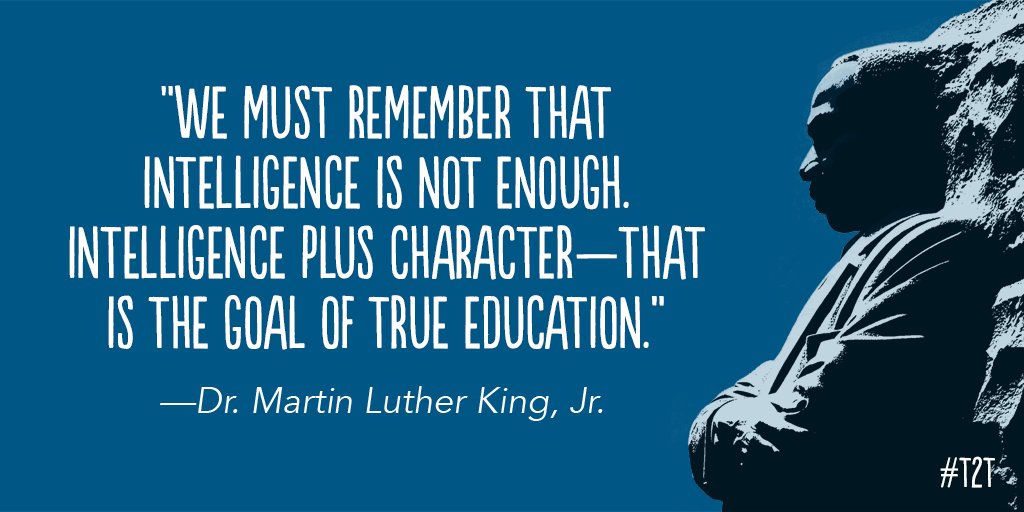 diane ferrucci @dianeferr
🔁
This #MLKDay, here's to all you do to pursue the true goal of education.
---
Dr. cherie safapou @CourtofLawbleed
🔁
#TakeAKnee #MLKDay was just two days ago. Racism remains. We resist. #WednesdayWisdom
---
10 de fevereiro de 2017
6'4 & Wholesome @_yeahjason
🔁
Sacrifice for it! 💪 #MLKDay
Retweet 🔁 to Vote | Wesley Johnson #NBAVote
? clp.rs ?:
---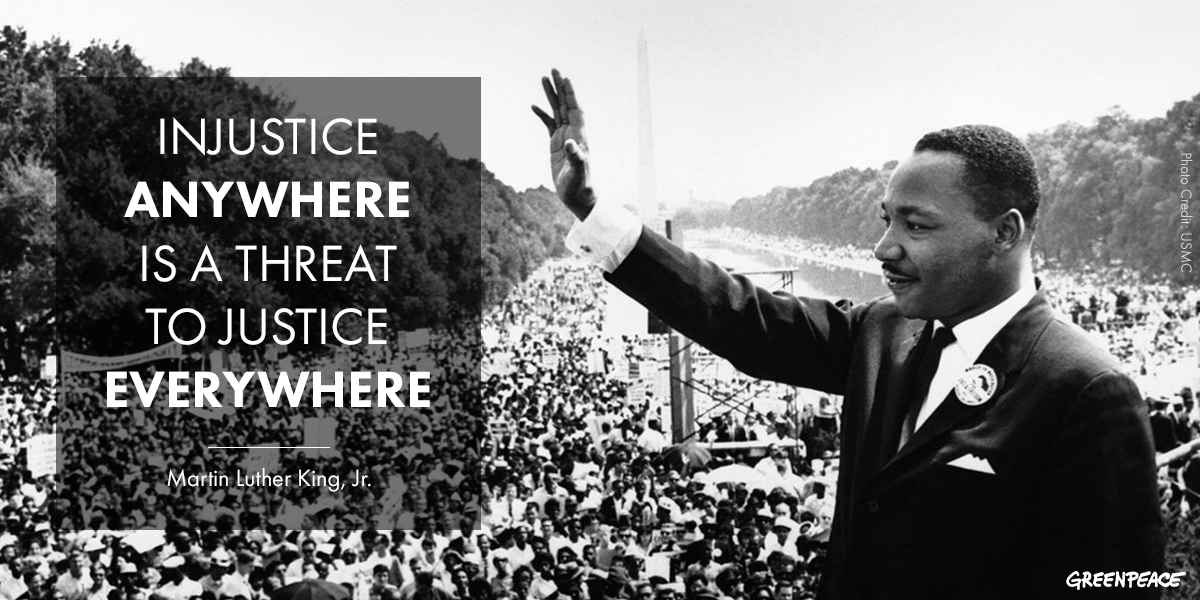 Shebanti Das @ShebantiDas
🔁
Words we must not forget, especially in times like these. RT if you agree. #MLKDay
---
Be A King @BerniceKing
🔁
It's the day after . Injustice and inhumanity weren't defeated because we honored my father. Love on. Change on. Teac
twitter.com
h on. Learn on. March on. Work on.
---
Dinesh D'Souza @DineshDSouza
🔁
It's worth remembering that all the thugs who attacked Civil Rights protesters—including Sheriff Bull Connor—were Democrats #MLKDay
---
Peter Daou @peterdaou
🔁
Really something to see the number of people, particularly GOP politicians, who praised Dr. King on but who oppose n
twitter.com
early everything he stood for.
---
John Doe @norhino777
🔁
💥 BOOM : The Niece Of Dr. Martin Luther King Claims Is NOT A Racist - Dr. Alveda King Counters 'Racism' Claims, Slams Facebook for Blocking Pro-Life Message - Breitbart
---
Patty Rains @stopthatjunk
🔁
This is the DNC in 1924. Don't believe me? Google Klanbake. It took place in New York.
---
Hollibarry @henrismom1
🔁
Just two days after , will bring to a vote , which makes it easier for banks to get away with discriminatory mortgage-lending practices like redlining. I'll vote NO.
---
Sen. Beverly Marrero @BeverlyMarrero
🔁
.-So you're not only spending golfing—you also made sure to deport someone who's lived here since he was 9. A 39-year-old father with a wife & two kids now heading to Mexico & you're to blame. You're a disgrace. An international disgrace.
---
jckthesword @jckthesword
🔁
Today, on , I marched with my fellow Texans to honor MLK & his fight to achieve equality and justice for all. It was a reminder that WE still have more work to do. WE must continue the fight against inequality & injustice so that one day, we may get to the "Promised Land"
---
Jude Haste - Writer @judehaste_write
🔁
Help others. Be of service. Give of your time. Give of your heart. Today and every day. 🙏🏼❤️
---
Cathy C Boyle @Finnegan1Katie
🔁
Pretty much the greatest news EVER!
Thank you President
.
KEEP IT GOING
---
U.S. Embassy India @USAndIndia
🔁
. Public Affairs Officer Jeff Sexton addressed the Birthday Commemoration of Dr Martin Luther King, Jr. at Gandhi-Ki
twitter.com
ng Memorial Plaza yesterday. The special Commemoration was followed by an interactive session on MLK's life and struggle.
---
kataisa @kataisa
🔁
@JimCarrey Sigh. There is no "state-sanctioned" racism, Jim. It's been Federally outlawed since the 1960s. #FactsMatter #MLKDay
---
Saint Bee Slug @TrumpAnagrammer
🔁
4. President Trump saved Martin Luther King Jr. from death by the Office of Time Travel: Loop Formula Tester.
twitter.com
---
Alyissa Letters @alyissaletters
🔁
Two quotes for . One a representation of what people want us to remember about King. The other, a reminder that he wa
twitter.com
s a radical. Oh, I watched "Whose Streets" this week so... yeah.
---
Rachel Castoldi @rachelcastoldi2
🔁
Dr. King believed America was 'sick' in his day. That being the case, today's led America is gravely ill.
---
Salina Duncans @salinaduncans57
🔁
"Our lives begin to end the day we become silent about things that matter." - Dr. Martin Luther King, Jr.
---
Idlewild1914 @MichaelHogan60
🔁
Your annual reminder that some senators who voted AGAINST making a national holiday are still in the Senate:
John McCain (R-AZ), Chuck Grassley (R-IA), Orrin Hatch (R-UT) and Richard Shelby (R-AL).
Only McCain has apologized for his vote.
---
Jacqui Treetop @JacquiTreetop
🔁
Let be a warning to the many fighting systemic oppression...
They'll hate you, have the feds watching, call you a terrorist, and a threat to national security, only to later pseudo celebrate you, co-opt your message, affixing it to a "Dream," while ignoring your reality
---
lil oops @elbow_shelbo
🔁
"The arc of the moral universe is long, but it bends toward justice." #MLKDay
---
Carter & Company CPA @CarterPerryCPA
🔁
On , this young, beautiful and bold Chicago girl brought us THIS.
"Glory" by and .
---
RillyKewl @RillyKewl
🔁
Because I'll be damned if I let Martin Luther King Jr. get whitewashed this year.
---
Randy Dottin @idottin
🔁
Sen. Cory Booker's new podcast on racial injustices, 'Lift Every Voice', makes a timely release on !
---
Adam Dawson @smhs_principal
🔁
Today we honor Dr. Martin Luther King Jr. A man who dedicated his life for social justice.
---
Brad Swanson @Forkliftseller
🔁
gave his life so that men & women would be judged by their character, NOT by their color.
Democrats ONLY see color when looking at Americans. MLK would be just as SICKENED by that as I am!
Thanks for seeing people as Red White & Blue! 🙏🇺🇸
---
loading...
Jayre Kayre @swdetkaveman
🔁
No matter how hard it gets or how long it takes, never stop fighting for what you believe in.
---
Nicole Worthey @oyatsudzuchidai
🔁
Martin Luther King's last speech before he was assassinated on the next day.
Happy Martin Luther King Day!
---
Guillermo Esnal @guillermoesnal
🔁
Popovich interview on : "If someone says that they're not a racist, you know that they are."
Pop's gonna ruffle some feathers with this one. You know the one thing racist people HATE is being called racist

---
Malcolm Scoon @btheboss
🔁
This I'm excited to share with you my new podcast: Lift Every Voice.
My 1st guest is a civil rights icon who always gets into & has a treasure trove of stories:
Listen : & :
---
Crackenthrope @Crackenthorpe15
🔁
. has done more for black folks in one year than Obama did in eight. would be proud.
---
John Adams @patriot3pct
🔁
Dr.King New California
Hawaii Deep State plot exposed already, NBC News caught in Bunker when alert sent out
---
Gids & Company @gidsncompany
🔁
"I have decided to stick with love. Hate is too great a burden to bear." - Martin Luther King Jr. ❤️
---
Don Corleone @SuaveRico_
🔁
"Our lives begin to end the day we become silent about things that matter." - Martin Luther King, Jr.
---
karla vonbonn @kjvonbonn
🔁
". has done more for black folks in one year than Obama did in eight.
would be proud.
"
-CJ Pearson, 15 year old black conservative .
Liberals call him "Uncle Tom" for supporting Trump. Let's show him support!
---
New Year, Same Me 🎉 @skitzMcgurk
🔁
Late #MLKDay but I have a Dream...
twitter.com
---
Jamal Tarik @mahimjamal360
🔁
Retweet to honor Martin Luther King Jr.'s legacy and struggle for freedom, equality and justice.
---
Peter Ezennadozie @PeterEzennadoz1
🔁
Biafra women is demanding from to on this
---
Denise W. @techie_denise
🔁
16 years ago on , I got the call saying A SINGLE SHARD had won the Newbery Medal. 1st Korean-Am & only 2d Asian-Am ever to win. 1/3
---
Melina Cena @MelinaCenaFans
🔁
#LoveHasNoLabels Happy #MLKDay
---
Mark T 🎤 @_marktaskerjr
🔁
New song "500 Dollar Bill" ☄️💵
Thank you in advance for the love and support, I hope you like it 🙏🏾
✊🏾
🔑
❤️🙏🏾
2️⃣👼🏿
👇🏾🔥🔥
---
Vivian Lockary @vivilock
🔁
On remember that the ONLY trial ever held concerning his death found that he was NOT killed by James Earl Ray but instead by government agencies. Many people don't know this. ...Listen to the King family lawyer talk about it -
---
MommaMarDee @b1e56df9ce6549f
🔁
On , members marched in Bay Ridge, Brooklyn to honor King's legacy, take a stand for immigrants' rights and fight back against poverty, racism and militarism.
---
1984 @usanohate
🔁
President Obama's last in office. Lord knows I miss this man! ✊🏽
---
Bethany DLRF @1BethanyDLRF1
🔁
Tuesday's Test: just b/c was on the calendar yesterday, doesn't mean that we stop standing up for what's right the other 364 days of the year. Now that it's the day after, what do YOU stand for?
---
Jaldeep Redhu @JaldeepRedhu1
🔁
we respect constitution but judges are not constitution. this difference should b maintain for unity
---
Roberto Torres-Davis @papachango99
🔁
. members & serving together in !? It doesn't get much better than this!
---
Eva Paterson @evapaterson
🔁
On at Alliance San Diego's 30th All Peoples Celebration, EJS President shared her thoughts on what Dr. King stood for and how it relates to us in 2018.
---
Nairobi Pittman @pittman_nairobi
🔁
You don't have to see the whole staircase, just take the first step. - Dr. Martin Luther King Jr. ♥♥✌🏽
---
Geary Searcy @Pebblecool
🔁
Widespread outrage over purported "shithole" comments over weekend. members planning to boycott over remarks. But no outrage from same members over #343 killings in 2017 Highest murder rate in USA Words Vs Lives
---
Fiym_lover18 @yoli97951058
🔁
Love & Appreciation for all races, religions, and everyone with a positive heart. #MLKDay
---
Stacy Jones @StacyCJones
"Our lives begin to end the day we become silent about things that matter." - Add your voice to as we gear up to launch the social media campaign.
🔁
---
Parker Village @ParkerVillage
🔁
Honored to have had the chance to talk about how we can come together to build up together on thanks
---
TRAMP @LT38
🔁
The most recent issue of reflects on Martin Luther King, Jr's visits to in 1960 and 1961.
---
TheresaI @Otispfudpucker
🔁
I wonder why she feels so comfortable about her expressing her racism publicly? THANK DOTARD TRUMP
---
---