#MLK50: 30.154k tweets talking about this in the last 24 hours

People talking about #MLK50: - jemelehill - NBCNews - Bakari_Sellers - Oscarchm90003 - MSpan10 - suadwkkphwb1061 - DeArVall - Charne_4 - ae4ca - MavrekNY[...]

- AdmiralKirk13 - jeannin25434832 - philaufan6 - rosamar02853110 - gbrads_rants - SteveVassor - NDETitleIPartD - loris89788245 - davidcondos - russglewis - CwritesRachelle - roof_jacquelyn - MaverickMike35 - HarvLatinoAlum - babushka_tasi - tax_religions - mikeokolo419 - GerardoLeccese - veritas_24 - jaykay93 - Maryc1850Sadler - rbzink - WorkingAmerica - mcoxcm - ameripundit - moments_mar - Blackpapaya1 - NCStateAFLCIO - moments_mar - MktgMavn - GraceMosaic - yourcallradio - YvonneMor1 - dorothyknable - LindaBeladuka - charles_serrano - BarbaraLNewsome - dorothyknable - jayoung1892 - simulator8 - antoine14893911 - SoSATN - aldo_ferretis - Lapidostrous - demoerke - MariaGo74986288 - AmayaAmyd - bandmanakers - nnc313 - akaJimmyBoy - OurRevolutionNE - MichaelYungBull - CollinSchulze - stbarnabasUK - corilozanski2 - PeterKaufmanSOC - Cfannywin - jwheels74 - frank_hodgkins - saysana_alba - Cfannywin - kealoha0320 - PeterMcC66 - jake_da_uce - paulhowarth14 - Jeddakgmb1 - BryanKhadeem - gallimaufrey777 - TheJollyMage - frioDora - MimiOtter - green4679zl - CariBrothers - mridleythomas - dawain21 - ruth_lampard - Idiochromatic - VicHAZEfreeman - TThompson_DC - TroelsAdrian - ChgoCivilRights - TreiBae - popcornreel - magapanthus - WiseYoungDude - cyberprints - avildsen - InSpiteOfTrump - COYAQUINN - bluffcitytaxi


This Tag appearing in: United States: ( Memphis - San Diego - ).
Popular tweets tagged with #MLK50: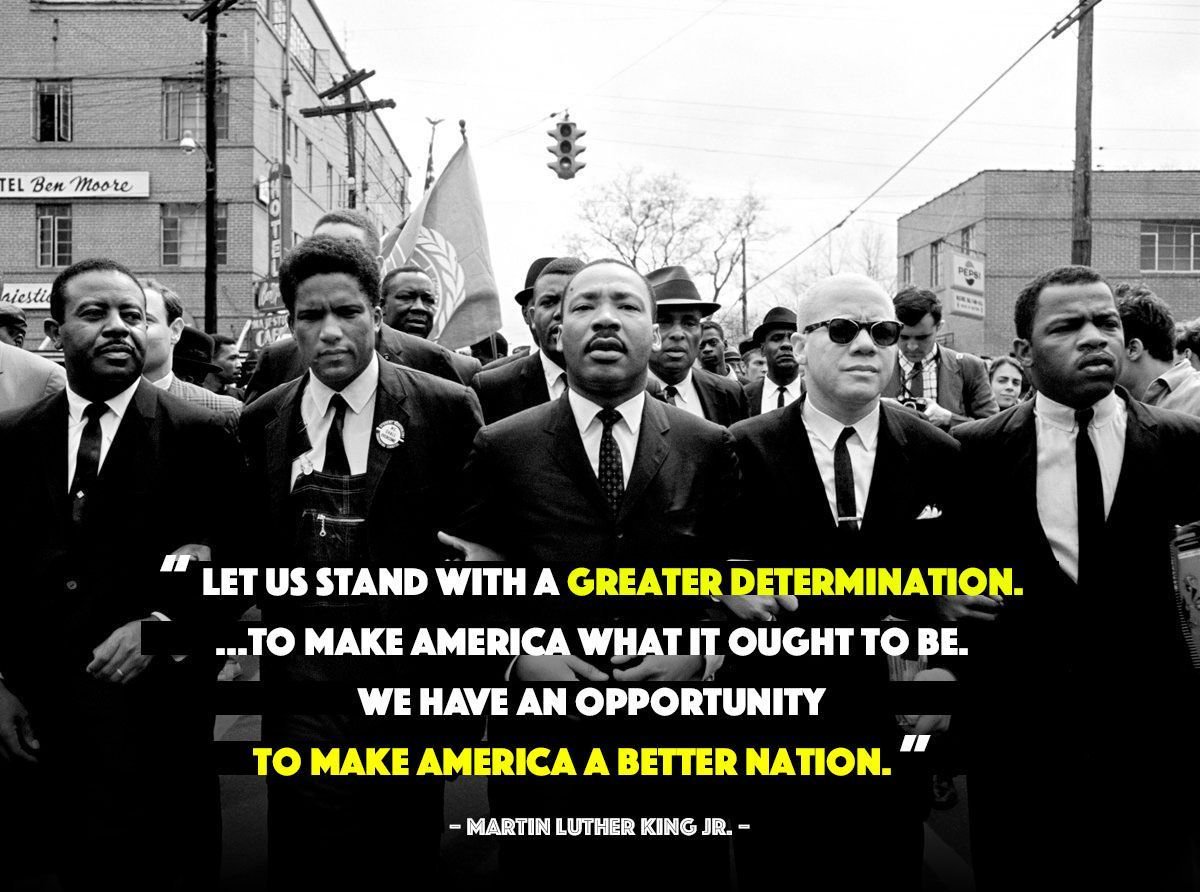 In Spite of Trump 🌊 @InSpiteOfTrump
🔁
January 15, 1929 – April 4, 1968
Rest in Power.
#MLK50
---
loading...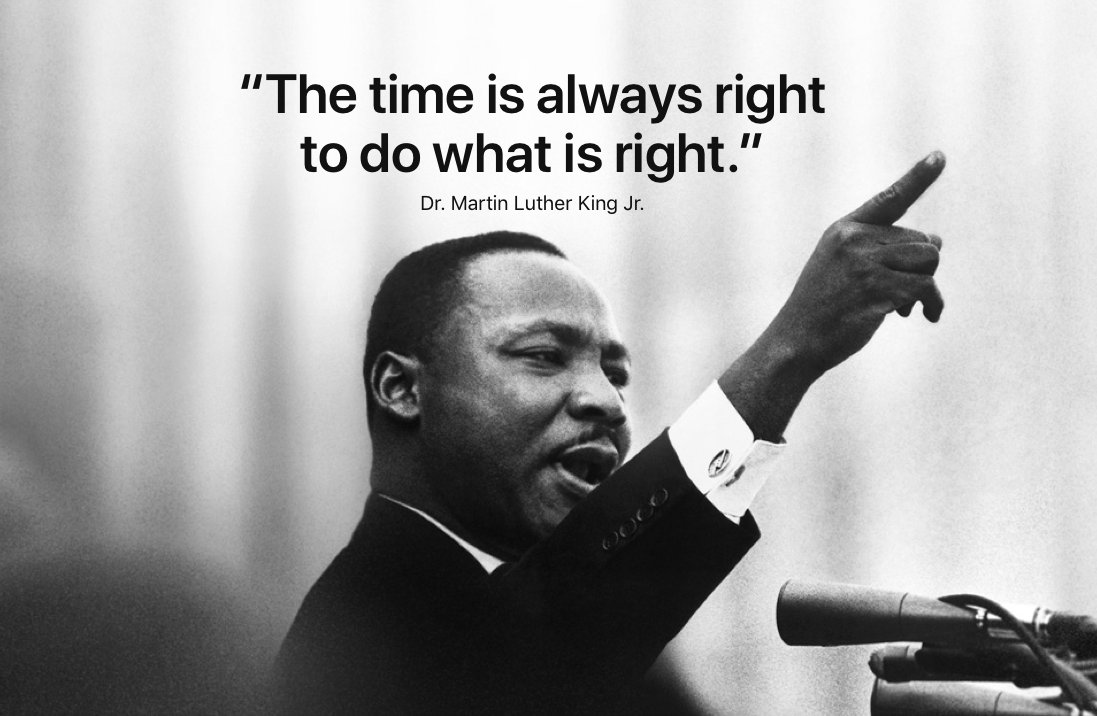 Paul Howarth @paulhowarth14
🔁
Wu Wenesday #MLK50
---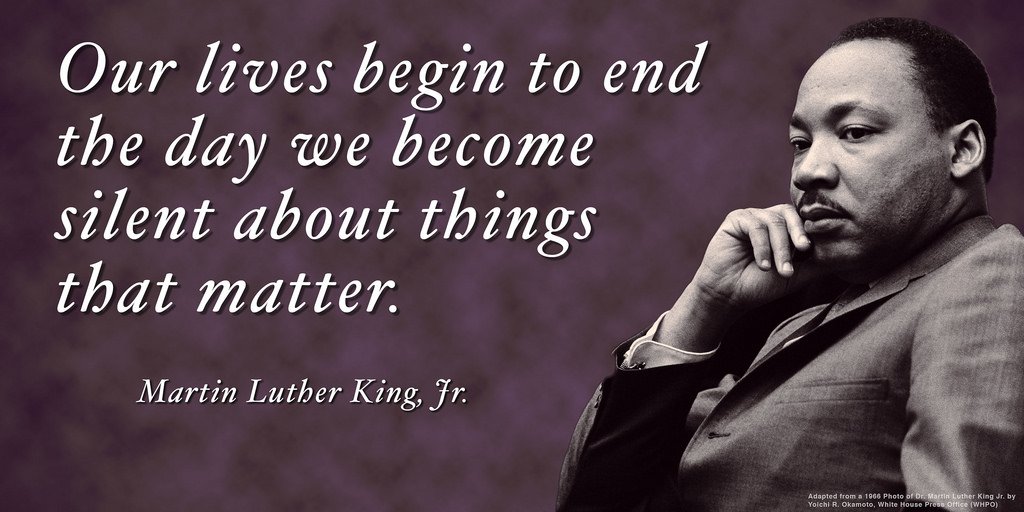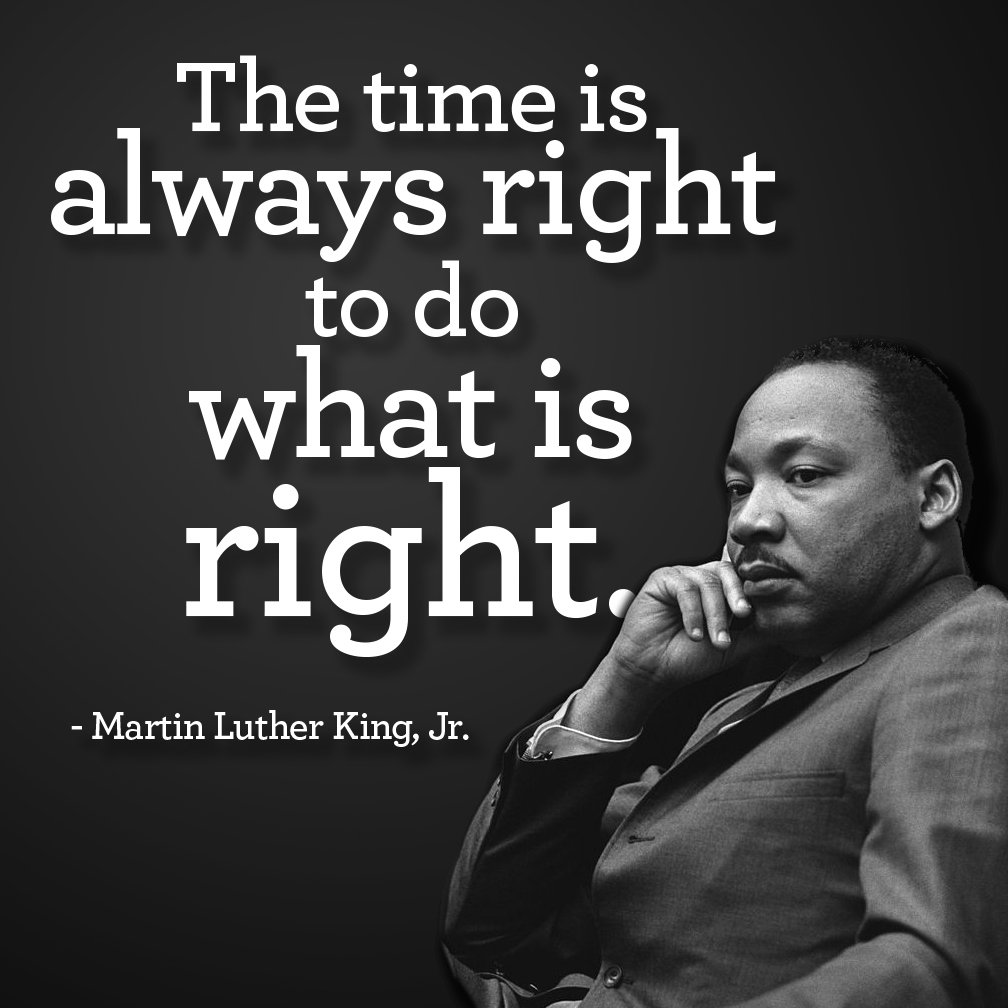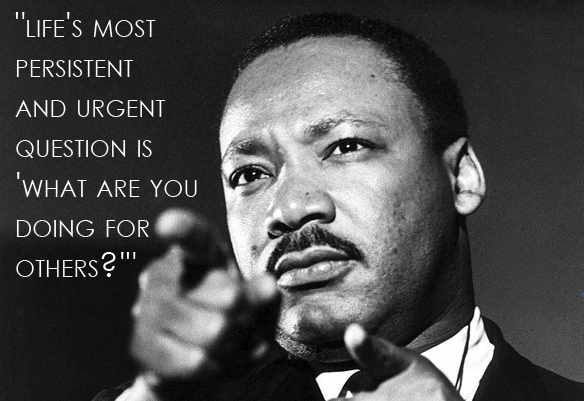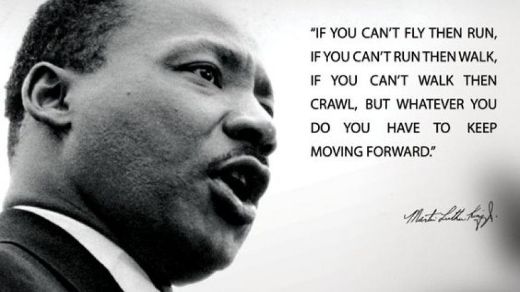 JollyDangerous @TheJollyMage
🔁
Every day should be Martin Luther King, Jr. day.
#MLK50 #QuotesToLiveBy
---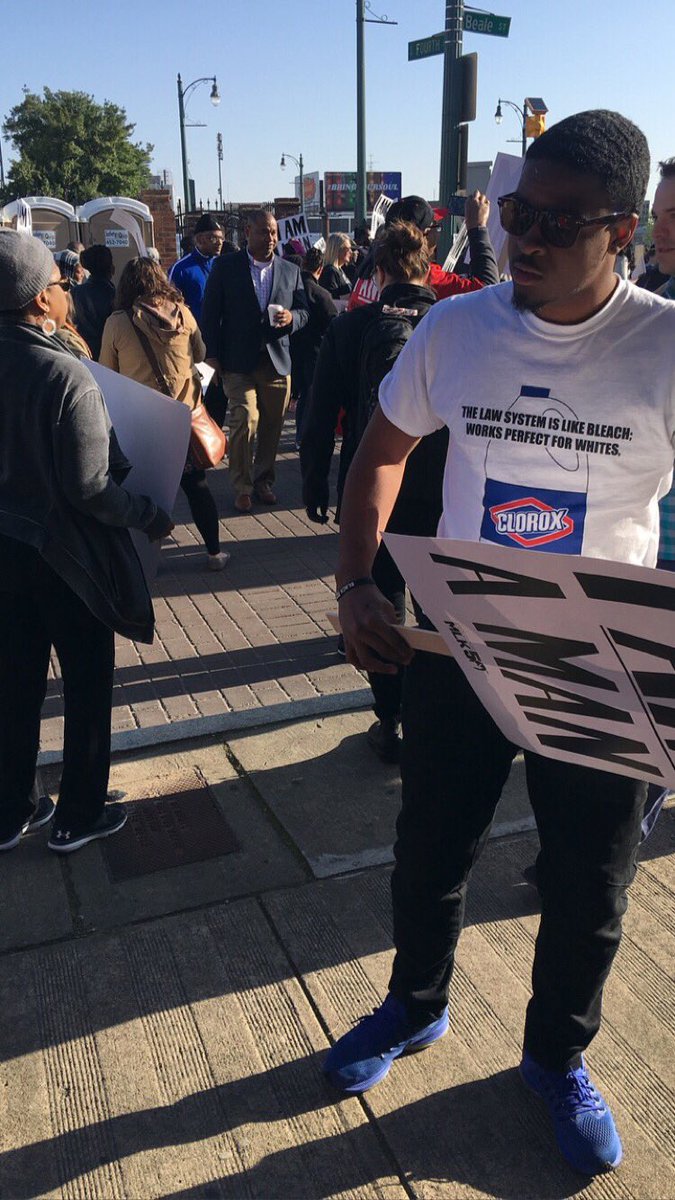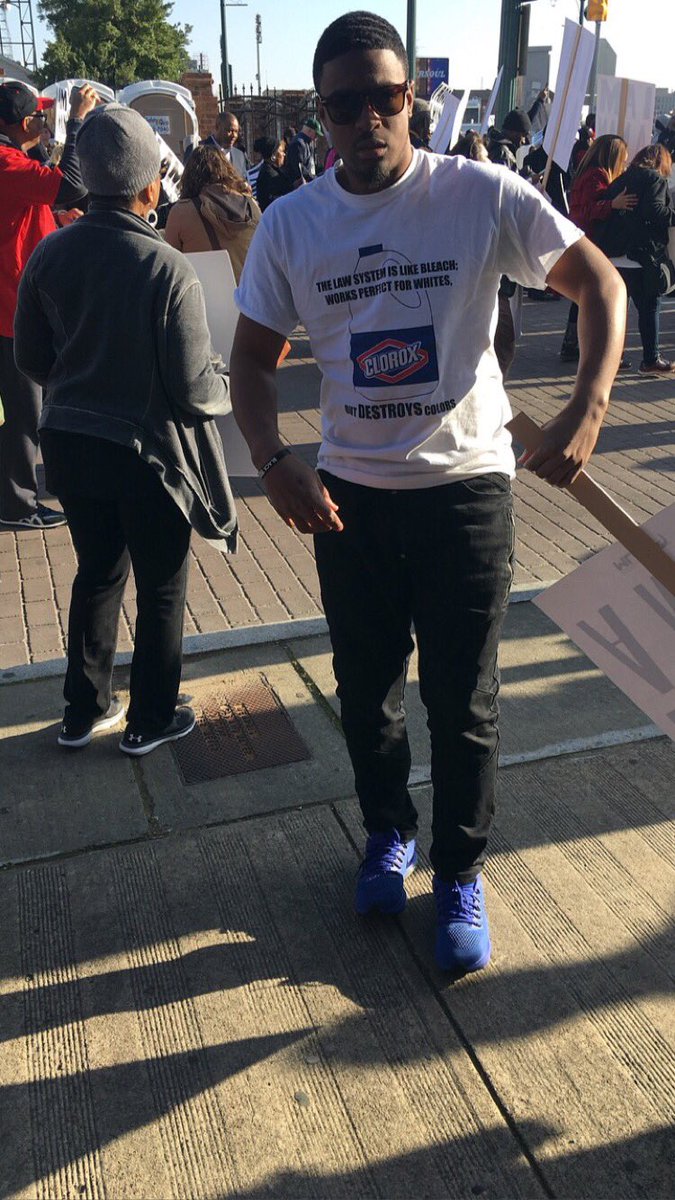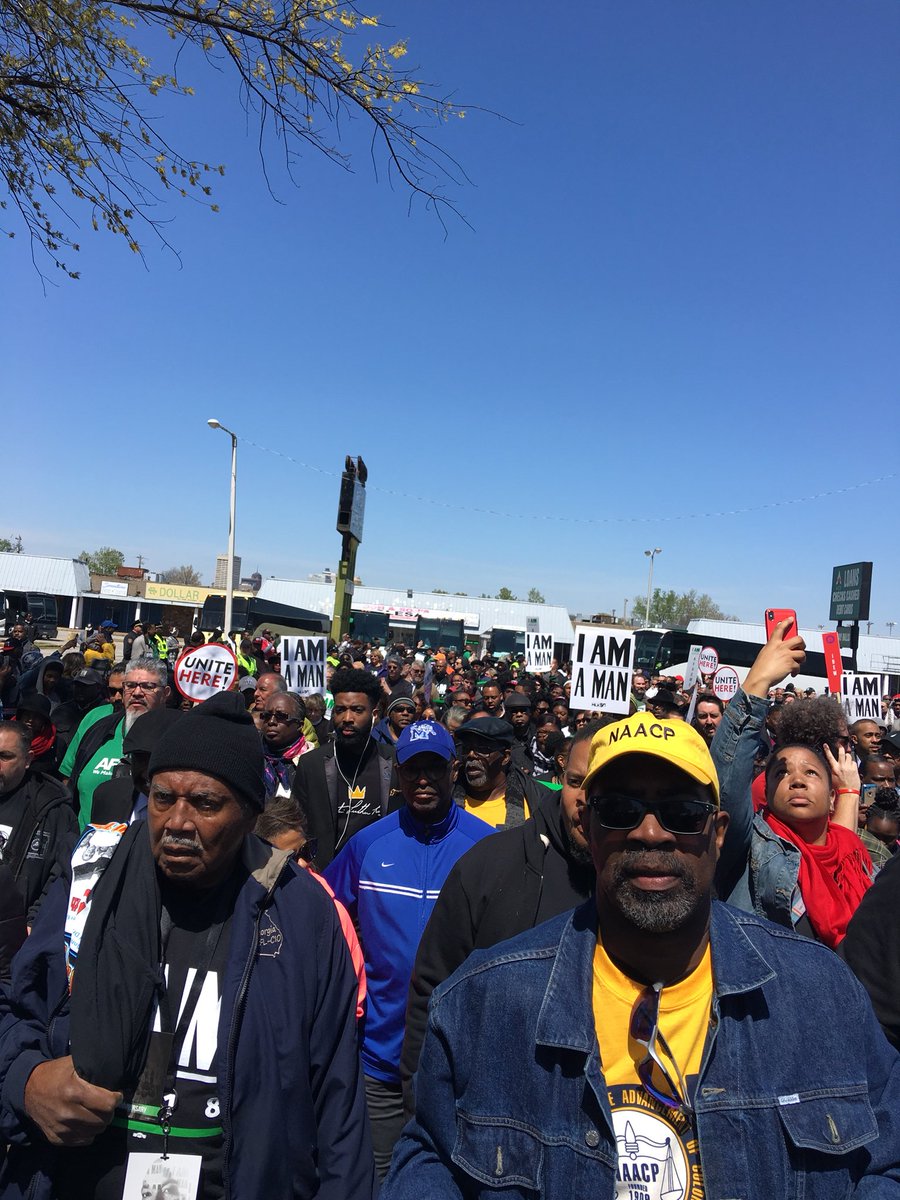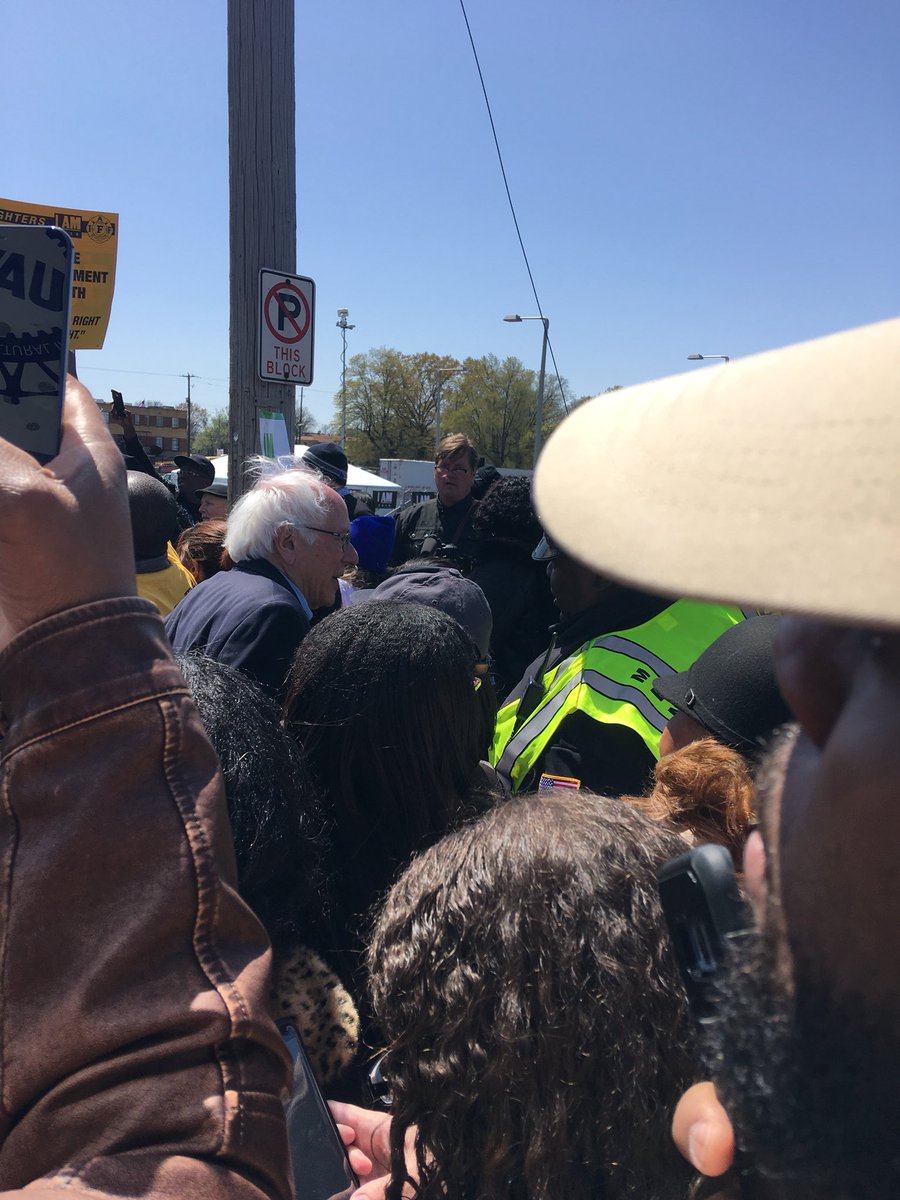 Cari Brothers @CariBrothers
🔁
MLK 50 in Memphis, Tennessee📍✊🏾 #mlk50
---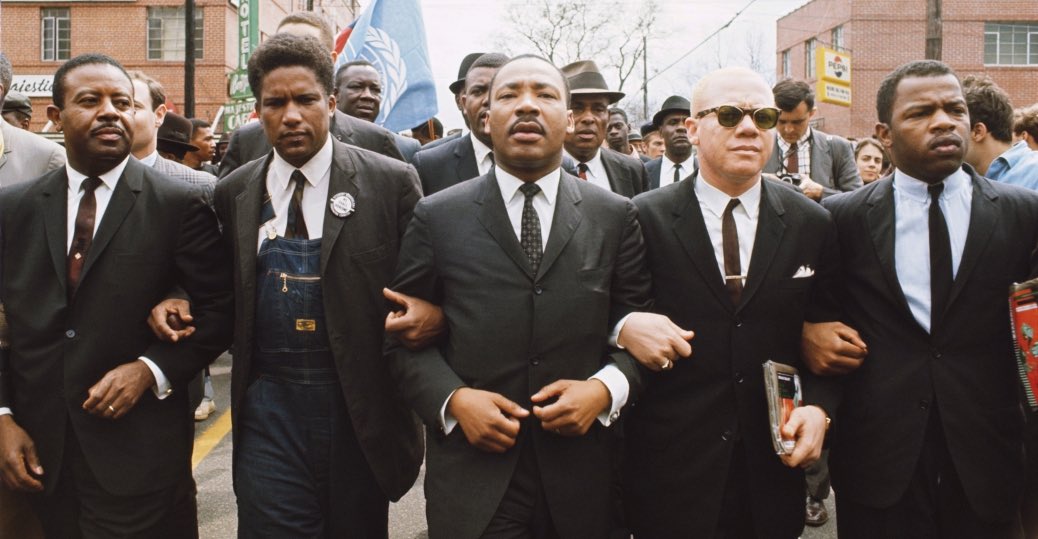 Michael Woghiren🔋 @MichaelYungBull
🔁
"The time is always right to do what is right" #MLK50
---
Rocky @jaykay93
🔁
Portrait of Martin Luther King Jr. drawn by Michael Jackson. #MLK50
---
Gerardo Leccese @GerardoLeccese
🔁
Spent money on peace not war #lovealwayswins #onefaceonerace #alwaysdream #MLK50
---
Jemele Hill @jemelehill
🔁
Meant to post this yesterday amid the many remembrances of . Gonna guess these words by MLK won't be committed to mem
twitter.com
ory the same way others have
---
NBC News @NBCNews
🔁
"It's a cruel jest to say to a bootless man that he ought to lift himself by his bootstraps.
And many Negroes, by t twitter.com he thousands and millions, have been left bootless … as the result of a society that deliberately made his color a stigma..."
---
Bakari Sellers @Bakari_Sellers
🔁
Y'all can defend Bernie all you want. On his lack of self awareness and arrogance in dismissing #44, is wild.
Bern twitter.com ie 2020 died 4/4/18.
---
Oscar @Oscarchm90003
🔁
Meant to post this yesterday amid the many remembrances of . Gonna guess these words by MLK won't be committed to memory the same way others have
---
M. Span @MSpan10
🔁
At the end of 1961, and other civil rights leaders wrote to JFK, urging him to issue a second Emancipation Proclamation, "to free all negroes from second class citizenship."
---
marvel @suadwkkphwb1061
🔁
Continuing to honor with perspective & hope on Future with on =>
Includes the inspiring tribute song from "Rattle and Hum" film. 🙌🎶💌
---
Cimarron @DeArVall
🔁
: From the Mountaintop to the Lorraine Motel: Martin Luther King Jr.'s prophetic and nonviolent message   Lorraine Motel on 4/3/68:  Hosea Williams, Jesse Jackson, MLK Jr.,  Ralph Abernathy 50 years ago on the evening of April 3, 1968 Reverend…
---
Charne Conway @Charne_4
🔁
💬"There Can Be No Deep Where There Is Not Deep ."
- Martin Luther King, Jr.
---
Alicia @ae4ca
🔁
Thank you for capturing what happened in Memphis yesterday. On the eve of , MPD violently arrested activists engaged in a non violent theatrical action to resist our city's participation in ICE raids and detainment of immigrant families and other issues.
---
Srecko Mavrek @MavrekNY
🔁
Despite the rain, New Yorkers gathered in Washington Square Park to hear moving and prophetic words.
---
Philip Craven @philaufan6
🔁
@gideonemery #MLK50 MLK would be proud...
---
Steve Vassor @SteveVassor
🔁
"There comes a time when one must take a position that is neither safe nor politic nor popular, but he must take it because his conscience tells him it is right." We're celebrating MLK all week & reliving our favorite moments from
---
Pat Frost @NDETitleIPartD
🔁
Today on , we reflect on the life of Dr. Martin Luther King Jr. Dr. King's work for a better future for our students of color & students from low-income families drives us in our work as we continue to fight for our students' to a high-quality education.
---
David Condos @davidcondos
🔁
Oh & Wow, I've seen/heard a lot of MLK footage but this is the first time I've seen this interview. How profound this is.
---
Russ G Lewis @russglewis
🔁
To be clear, you think voters will care more about Sanders complimenting Obama on while diagnosing the failings of the Democrats, than they will about the fact that he's really the only one addressing the very real--and very ignored--problems this country faces?
---
Rachel Young @CwritesRachelle
🔁
From Montgomery to Memphis he marches
He stands on the threshold of tomorrow
—Margaret Walker


---
Harvard Latino Alum @HarvLatinoAlum
🔁
A group of Harvard scholars reflect on the life, death, and legacy of Martin Luther King, Jr.
hrvd.me
#MLK50
---
Tax Religions @tax_religions
🔁
King's radical democratic socialism has been downplayed in order to manipulate black people into wanting to be black capitalists. During the Nixon admin they pushed blk capitalism heavy to distance the community from King's socialist message
---
Martini- I DON'T BLINK! @veritas_24
🔁
If someone you know is struggling emotionally or having a hard time, you can be the difference in getting them the help they need. Learn how to help someone else at
---
Mary Sadler @Maryc1850Sadler
🔁
Sophia spits out a bunch of excess verbal garbage on this one. One can cite the constitution & other documents all you want However one nation under god is NOT what we all enjoy in "reality." We both know this is TRUE..
---
Working America @WorkingAmerica
🔁
ICYMI: Rally held in Winston-Salem calling for higher minimum wage for city workers via
wxii12.com
---
Michael @mcoxcm
🔁
📻 This week on :
on the rise of Sinclair
marks by fighting for justice through journalism
on Trump's push to privatize vets' healthcare
---
Thomas Pine @ameripundit
🔁
Facebook CEO Mark Zuckerberg is in trouble for exploiting user's personal data. When will Twitter CEO be exposed for doing the same and also for partisan censorship and banning of Conservatives | Nationalists | Christians? *Will anyone even see this post?
---
Mar T @moments_mar
🔁
Nothing in all the world is more dangerous than sincere ignorance and conscientious stupidity.
-Martin Luther King Jr.
---
TEMITOPE OBINNA @Blackpapaya1
🔁
"It wasn't about that damn flag - don't be confused. It's about the killing of Black and Brown people by the police"
— LaToya Howell on Colin Kaepernick.
3 yrs ago today, her son was shot in the back by police in Zion, IL.
---
NC State AFL-CIO @NCStateAFLCIO
🔁
Calls for Winston-Salem to Adopt $15 Family Wage for @CityofWS Workers
aflcionc.org
#1u #15forNC #wsnc #MLK50 @workingamerica
---
Mar T @moments_mar
🔁
I have decided to stick with love. Hate is too great a burden to bear.
-Martin Luther King Jr.
#MLK50
#LoveThyNeighbor
---
Sheryl Victor Levy @MktgMavn
🔁
This week's episode of was inspired by the fantastic exhibition that's currently on at the about Martin Luther King Jr's ties to NYC
---
Grace Mosaic @GraceMosaic
🔁
Which is why, even to this day, when you walk the streets of Columbia Heights, as I do daily, you walk in the shadow of the murder of Dr. King.
---
Your Call Radio @yourcallradio
🔁
. Candice Harrison on : "By 1968, he had taken a very radical turn. He had come out very strongly against the Vietnam
twitter.com
war and war in general. He was coming out strong, frankly, with criticisms of capitalism without necessarily articulating those problems..
---
Yvonne Mor @YvonneMor1
🔁
"He who passively accepts evil is as much involved in it as he who helps to perpetrate it. He who accepts evil without protesting against it is really cooperating with it." —Martin Luther King Jr.
---
Dorothy Knable @dorothyknable
🔁
"While he dreamed, Dr. King also took action. He wasn't passively hoping for progress, he was working to make his dream of racial and economic justice a reality."-
---
Linda Zehnbauer @LindaBeladuka
🔁
People I am sure MLK would have been proud to support:
•Colin Kaepernick
•Stoneman Douglas students
•Families of Stephon Clark & Alton Sterling
People I am sure MLK would have condemned & called to change in love:
•Donald Trump
•Roseanne Barr
•Laura Ingraham
---
loading...
Charles Serrano @charles_serrano
🔁
I saw the divide coming in the black reformed world... this week the line got wider and deeper! I got brothers and sisters on both sides
*deep sigh*
---
Dorothy Knable @dorothyknable
🔁
As we've reflected on Dr. King this week, read more about his vision for a beloved community in "Where Do We Go from Here: Chaos or Community.
---
Joseph Young @jayoung1892
🔁
Fifty years after his death Dr. King's work lives on—reminding us all that on this hallowed day we should celebrate his legacy not as a wistful memory, but as an enduring call to action.
---
Friedrich List @simulator8
🔁
"What will make this successful is what is already making this successful, and that's amazing grassroots leaders coming together and staying together."
---
Society of St Andrew @SoSATN
🔁
's MLK Day of Service got snowed out in January. We'll be there tomorrow instead, with a sweet potato drop!
Thanks twitter.com to McAlister & Rogers for the taters, and for including us!
---
Aldo Ferretis @aldo_ferretis
🔁
Today we honor Dr. Martin Luther King, Jr. on the 50th anniversary of his assassination. Earlier this year I spoke about Dr. King's legacy of justice and peace, and his impact on uniting Americans. Proclamation:
---
ena louis @Lapidostrous
🔁
Dropping this meme on every prominent and/or political figure's feed that I see tweet about
---
Dale Moerke @demoerke
🔁
This week, UFCW joined our brothers and sisters across the labor movement to honor . Pictured, are our own Esther Lopez and Robin Williams.
---
Maria Gonzalez @MariaGo74986288
🔁
Martin Luther King Jr.: The Crisis in America's Cities - The Atlantic
#MLK50
theatlantic.com
---
akaJimmyBoy @akaJimmyBoy
🔁
Many ask whether it's worth debating the 2016 primary. Frankly, I think it's time for Sanders supporters to let go of the past and look forward. But he continues to undermine Democrats, most recently taking a swipe at Barack Obama on , so I will keep restating the FACTS.
---
Our Revolution NE @OurRevolutionNE
🔁
"[I]t's what Barber is planning for next month that most definitively represents King's legacy: a relaunching of the Poor People's Campaign that King was planning when he died"
---
Collin Schulze 🌹 @CollinSchulze
🔁
"Call it democracy, or call it democratic socialism, but there must be a better distribution of wealth in this country for all of God's children." -MLK
We need more truth tellers, 50 yrs later & there is still so much progress to be had!
---
St Barnabas @stbarnabasUK
🔁
"It's a cruel jest to say to a bootless man that he ought to lift himself by his own bootstraps" - Martin Luther King Jr.
So powerful and poignant.
---
Peter Kaufman @PeterKaufmanSOC
🔁
Women of color activists who influenced MLK. How many are in your curriculum?
---
Jimmy, B.O.A. ✊🏾 @jwheels74
🔁
Dr. Martin Luther King, Jr. was an impassioned freedom fighter, drum major for justice & real-life hero. May the world continue to honor his legacy and struggle to make our democracy one that is more equal and just for all.
---
Carole Fann @Cfannywin
🔁
"As long as a man
Has the strength to dream
He can redeem his soul and fly..."
Learn more about "If I Can Dream" on the Graceland Blog:
---
amy @kealoha0320
🔁
The hate be so real.😒 Look at those two handsome kings 👑👑, smooth under pressure, still standing tall. 😏✊️🏾✊️🏾✊️🏾
---
P McCabe @PeterMcC66
🔁
You've got to admire the nerve of our pundit class saluting Martin Luther-King Jr.
If he were alive today they'd be burning up column inches denouncing him as a militant socialist, and his supporters as "cultists".
---
Manumalo Jake Muasau @jake_da_uce
🔁
Former Packer on attending Martin Luther King's funeral procession: 'We weren't nothing except two sick, sad white folks.'
---
(((Lesley Roberts))) @gallimaufrey777
🔁
"Like anybody, I would like to live a long life. Longevity has its place. But I'm not concerned about that now. I just want to do God's will."
---
Mark Ridley-Thomas @mridleythomas
🔁
. commemorates Dr. King with glorious music. Honored to have joined these young musicians via video from .
---
Dawain21 @dawain21
🔁
I saw the divide coming in the black reformed world... this week the line got wider and deeper! I got brothers and s
twitter.com
isters on both sides
*deep sigh*
---
HerOtherSelf❤️ @Idiochromatic
🔁
Today on the 50th anniversary of killing of #MLK #MLK50
nydailynews.com
---
Terri Thompson @TThompson_DC
🔁
50 years after Martin Luther King's death, structural racism still drives the racial wealth gap:
---
CLC for Civil Rights @ChgoCivilRights
🔁
After the lunch counter sit-ins in Birmingham, Alabama, after the voting rights marches farther south in Selma, King
twitter.com
brought his campaign for civil rights to the North — and he picked .
---
Peter Avildsen @avildsen
🔁
. recounted sit-ins for divestment from South Africa. The heat would be turned off in those buildings, so they'd huddle under newspapers & a person who worked with MLK would recount King's favorite jokes, "some of which are too risque to tell you."
---
Bluff City Taxi @bluffcitytaxi
🔁
Standing by at MLK Reflection Park dedication, starts at 1p - moved inside because of weather
---
---