#MAGA: 117.789k tweets talking about this in the last 24 hours

People talking about #MAGA: - LouDobbs - Harlan - LouDobbs - PencesAngryEyes - J45553957J - kim_crays - AD_WHITMAN - RufusFlinchum - LoriLFitzgerald - piercedart[...]

- sammi_hammers - ErskineLevi - CharliesTapRoom - DuvalCarn - GaryAnthonyWag2 - gbroh10 - RobertR21354571 - lewisbama - Trumpamania45 - Llamamama85 - azrider0 - jasonmerle - NinaMorton - patmcljr - breislovinlife - JeradS1htmi - AvJoePolitics - robertjackma - ZuzzBuzzman - KosarAndrea - TXhistorylover - starlowell - summedic - IsraelUSAforevr - zeus4ever - neil_born - weblollipop1 - MarielleLilou - AD_WHITMAN - letmebePaco - Rgrm002000 - trumpemall - 972_834 - JohnCaveAusten - RodSilliphant - 4katzBeth - AquilineMagda - goobergoober - snakeV555B - ConservativKen - nadimeyer - woodenNY15 - titusvorenus13 - KaraDemocrat - greysanatomy112 - TRUTHnoBSplease - HuffVhuff57 - therealpatquan - SheriffClarke - realpaulgavin - libertyraven - RetiredPitBoss - rosangacosta - pinnie99 - AkaThisSob - CoosaBassMan295 - piercedart - ajbrzski - PeggyRuppe - holcombhetricl - dfwcitizen - rhglazer - Rhondeezie - danecloud1 - eissolomon11 - KimberleGufoyle - KMcMays - 4everageekgirl - AD_WHITMAN - James89729979 - LambergherJack - TrlratnaNYC - grandmapurse - PauWitkowski - zardozrocks - USARebelSway - ClaudaTclauda - conservpv - LstPtriotStndng - Iccross64ina - TrainmanDave - JoanneSLopezC - LinWeeks - mybiscuitbooty - busylizzie48 - Cappleget - purplephun - LilAnn81 - tea0704 - rubylu18


This Tag appearing in: United States: ( Las Vegas - ).
Popular tweets tagged with #MAGA:

I love America @purplephun
🔁
🚧We are only the Watchers 👉 #UNGA
Stop The Invasion #TravelBan 🇺🇸
#MAGA #BuildTheWall #RAISEAct
---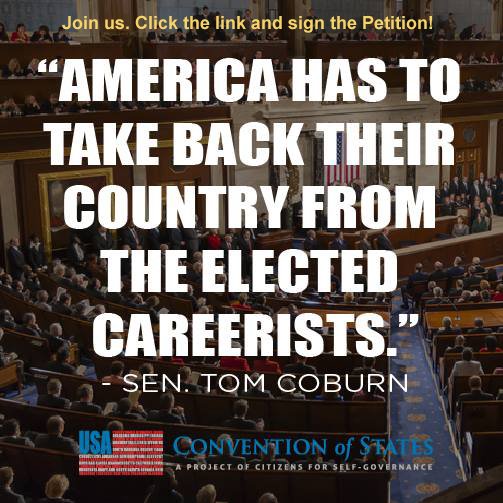 diane holzapfel @woodenNY15
🔁
MT @COSIsKey: Help us take back America! Join us!
cosiskey.com
#PJNET #COSProject #TCOT #WeDecide #MAGA
---
10 de fevereiro de 2017
Vickie Huff @HuffVhuff57
🔁
@POTUS speech to the UN. I liked it. #MAGA #Rocketman #UNsucks
---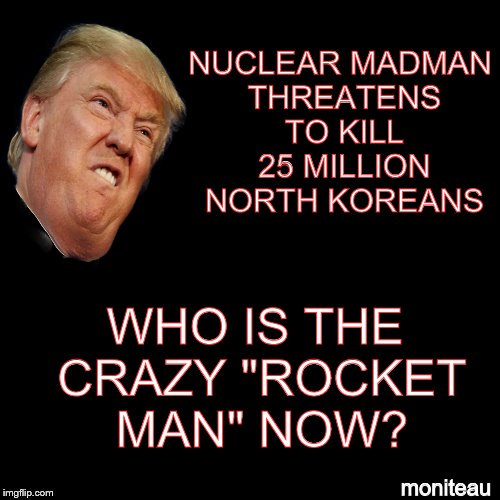 racosta @rosangacosta
🔁
"Kim Jong-un" #RocketMan #UNGA #TheResistance #UniteBlue #MAGA #Trump #FoxNews #ImpeachTrump
---
Nadine Meyer @nadimeyer
🔁
THIS CAN'T BE REAL... CAN IT?
#CNN #FakeNews #JimAcosta
#MAGA #TuesdayThoughts
---
Lou Dobbs @LouDobbs
🔁
U.N. Finished? - : We move to voluntary contributions, and if the UN doesn't accept that, then we withdraw.
twitter.com
---
Casper Dean @PencesAngryEyes
🔁
Let's do it their way.
When they all fall sick, can't cover their own 172K in payments for cancer treatments, just w twitter.com alk away.
my ass
---
j @J45553957J
🔁
@RealJamesWoods #DeportThemAll #tcot #ccot #maga #1A #2A #nodreamers #nodaca #BuildTheWall #bansharia #noislam NO MORE FREE RIDE 4 criminals
---
🇺🇸🎙A.D. WHITMAN @AD_WHITMAN
🔁
The greatest in the United States Constitution is its first three beautiful words. They are: "We the people."
---
Rufus Flinchum @RufusFlinchum
🔁
Great UN Speech by On North Korea: 'Rocket Man Is On A Suicide Mission'
cbsloc.al
---
Lori Fitzgerald🇺🇸 @LoriLFitzgerald
🔁
*Our President is the most awesome man. Nothing boring or criminal about D J Trump! All American MAN for We the People of All Races!😇#MAGA
---
pierce d'art @piercedart
🔁
The best speech any has delivered & I am so proud of Full Speech🇺🇸
---
loading...
Sammi @sammi_hammers
🔁
MT :
We need to be #1. Please sign the Petition!
cosiskey.com
---
Duval Carn @DuvalCarn
🔁
It was an amazing speech. Go crawl back to whence forth you came and take your American apologist attitude with you.
twitter.com
America First.
---
David Lewis @lewisbama
🔁
Absolutely thrilled to have Dr. , & the Coalition in Montgomery on Thursday!
---
justplainangry @Llamamama85
🔁
If you have worked more than 25 years, you have paid into Medicaid. wants to take it away from you. Call your Senator, NOW!
---
AZ-NO-Amnesty-Don @azrider0
🔁
Dear thank you for getting through to for us. We thought we lost him to please say HI
twitter.com
---
jason merle williams @jasonmerle
🔁
Hey keep up those donations for trump's re-election!!
Billionaire trump REALLY needs your help paying his legal fees for
---
Jerad @JeradS1htmi
🔁
Thank you our for your support and love. We appreciate you and 🇺🇸💋👏🏻
---
Average Joe Politics @AvJoePolitics
🔁
The apology tour is over! #MAGA
faithwire.com
---
loading...
Robert @robertjackma
🔁
Caption----Just trying to learn from the white boy is all
twitter.com
---
Zuzz The Deplorable @ZuzzBuzzman
🔁
Was just being nice... Should have said it as it is... Was an embarrassment to the USA 🇺🇸We WILL
twitter.com
---
Thomas McGee @summedic
🔁
Seems Pelosi Dreamers more like nightmare. Given an inch now demanding a mile. Time 4 illegal parents to take home.
---
Israel & USA forever @IsraelUSAforevr
🔁
opens its first joint military base with the on its territory.
Smart move.
---
Barbara Langan @zeus4ever
🔁
Yawn.....and the beat goers on. ...We will NEVER get tired of winning!!! #MAGA
twitter.com
---
Dani Pereira @weblollipop1
🔁
We are getting rid of RINO's not adding to the heard...Go hug your garbage man Mitt...
---
Marielle Lilou @MarielleLilou
🔁
THE LAST 24 HOURS "WINNING" LIST
👌
---
🇺🇸🎙A.D. WHITMAN @AD_WHITMAN
🔁
🔽They don't want Trump's nationalist, populous agenda to be implemented.
It's obvious as night follows day.
---
Jose Enriquez @972_834
🔁
Completely unfit ..
teenager language, more than a Clown than
twitter.com
---
Rod Silliphant @RodSilliphant
🔁
drops '' again in 😂🤣 cracks me up every time I hear it. 🇺🇸
---
Beth Carson @4katzBeth
🔁
Trump's UN speech
NoKo is on a suicide mission for himself & for his regime.- 
---
Magda Aguila @AquilineMagda
🔁
Let us measure success by how many get off government benefits, not enroll for them
#MAGA
---
ユウS@TRANS-AM! @snakeV555B
🔁
Wherever socialism or communism is adopted, it delivers anguish, devastation & failure!
-
🇺🇸

---
KrissyWilson #SSDir @greysanatomy112
🔁
Their leader is FAILURE Hillary. Obama and Hillary INCITING a war and making U.S. a 3rdWorld by bringing in THEIR ?
twitter.com
?🇸💯
---
BIG JOHNSON @TRUTHnoBSplease
You are suffering from some serious BUTTHU
🔁
Accept the fact that TRUMP is "your" President and he will
twitter.com
be until 2024!
---
David A. Clarke, Jr. @SheriffClarke
🔁
Our President brought his A-Game to the UN today. The world saw today what we get to see EVERYDAY. REAL LEADERSHIP.
twitter.com
---
Paul Gavin @realpaulgavin
🔁
@Amy_Siskind @sarajeanparker You've been saying this & most of us are listening. Too bad #MAGA refuse to acknowledge what is happening.
---
Danny for Trump @libertyraven
🔁
🔥BREAKING: SHE'S READY
NANCY PELOSI SPEAKS w/BRICK IN HAND
---
lschalk @RetiredPitBoss
🔁
So, you missed part where NK threatened to destroy the USA? No, I think you're just a complete fool and a traitor to
twitter.com
your country.
---
linda=Deplorable @pinnie99
🔁
President tells countries to put their people 1st, just like he's putting Americans 1st!
🇺🇸
---
Karl @AkaThisSob
🔁
The right will soon implode if we do not find a way to deal with all the personality issues within the party.
twitter.com
---
Ski74 @ajbrzski
🔁
😂 Dem Reps. Luis Gutierrez, Raul Grijalva & Adriano Espaillat were arrested protesting outside Trump Tower.
---
Concerned Citizen @dfwcitizen
🔁
.@Acosta Your bias should disqualify you from being a reporter. You're an embarrassment to your profession. SMH. @CNN #maga @realDonaldTrump
---
real Savage🇺🇸 @Rhondeezie
🔁
🎥"ROGUE regimes represented in this [] body not only support TERRORISTS but also THREATEN other Nations."
---
Dano @danecloud1
🔁
"Begin with the wisdom...
Our SUCCESS depends on a coalition of STRONG & INDEPENDENT Nations." -
---
Kimberly Guilfoyle @KimberleGufoyle
🔁
Build the wall! #maga
twitter.com
---
Kathleen M. Mays @KMcMays
🔁
I ❤ THIS SPEECH!
I'VE NO CRITICISMS.
IT WAS VERY "REPUBLICAN."
. MADE CLEAR HE'LL
PROTECT U.S. CITIZENS FIRST!
twitter.com
---
Triratna NYC @TrlratnaNYC
🔁
At UN, Trump threatens to 'totally destroy' of North Korea #TCOT #MAGA
zpr.io
---
Paul Witkowski @PauWitkowski
🔁
@realDonaldTrump President Trump is the most RESPECTED US President of the 21st Century on the World Stage! #MAGA
---
Zed the Scourge @zardozrocks
🔁
Did you make that yourself? It's not very good. I didn't make -- DON CHUMP DID.
twitter.com
---
Article V @USARebelSway
🔁
Trump is VINDICATED! Obama Feds Wiretapped Campaign! #RT #Trump45 #ObamaLegacy #tcot #P2 #MAGA
vivaliberty.com
---
Ina Carol Cross @Iccross64ina
🔁
@cvpayne It will go down as an instant classic! #MAGA
---
Jaded Ind Voter 🐸 @JoanneSLopezC
🔁
I wear a T-Shirt with this on it...what do you think of this? Because what you think matter to this American.
twitter.com
---
Liz 🦋🌸🦋 @busylizzie48
🔁
Security can never be to strong protecting the American people! #maga🇺?
twitter.com
?
---
DeplorablePoppinator @tea0704
🔁
Are you ready for Senator Roy Moore?
Alabama, America is counting on you!
---
---