Justice League: 118.223k tweets talking about this in the last 24 hours

People talking about Justice League: - netw3rk - BlackNerd - arcticninjapaul - splashofpop - Chrish_Renee - EJtheG - cgartenberg - rowenaestrada24 - Adam_Carver360 - hjnztrkdmjrff21[...]

- tyrantleon - ToyGalaxyDan - gothamthebat - marshall_law13 - Missy_dee811 - OreskyTheHusky - SamThoNov - BrentCulture - _Ashleeyy3728 - USAGoalie29UM - VigneshOneNOnly - JDRcane - chaya_butcher - IanLysaght - yUlurkinMyMFtL - itsnaimah_ - sleepyhead414 - MarcDavidGaudry - sleepysugaa - KE23MVP - oietai - cathalloran - KOLKO905 - JaileneTheQueen - 1RoomWithAView - michalburnette1 - rainshadowgames - PatrickWayne_bb - CynicalSultan - Ramsfan1982 - cine_monde - awkwardpyro - pugster20 - AmbeHeard - berserkerx23 - marathe_parth - A_hungry_Fool - gitsost - VERTGodMarley - Arkham_Knight94 - Somedude012 - thesupersya - AkanDreamkani - Pets_Newz - catheycruz628 - lakedesnake - oshawott2307 - mattthemascot - WH_boki - pris_stark - Morcego881 - THailstorm - Bojangl08763044 - kaaayy121 - Cfd_Reviews - ambarvar_ - smukkeMarilyn - KateElizabethB_ - KittykatPercy - e5hengheng - HenryCavillTH - Riannon_Shanley - A_B_Allen - dondraqer - celebspkrs4u - SheikhMende - SagatFrancois - AppleTechTalk - XxxSensual - HenryCavillTH - exocultz - electrotech11 - xDylanPerez - Soundtrepreneur - LizbethCassie - MellyLie - Ahmed00205293 - LoadedKlip - ODDDITI - lateshagorski21 - Crypto5555 - HenryCavillTH - AlexLaing8 - Jason1Kent - cal_prior - eugenegamit - MarvelCmcs_Newz - PikaSquish - KyleMedeiros8 - mandabala


This Tag appearing in: Mexico: ( Culiacán - Querétaro - Toluca - ).
New Zealand: ( Auckland - New Zealand - ).
United States: ( San Antonio - ).
Popular tweets tagged with Justice League:

Powerpuff Pony @AlexLaing8
🔁
Nothing but respect for MY Justice League.
---
loading...
nr @thesupersya
🔁
Nothing but respect for MY justice league
---
trans babe @lakedesnake
🔁
Nothing but respect for MY Justice League
---
ria @Riannon_Shanley
🔁
Nothing but respect for MY justice league
---
Jailene Falcon @JaileneTheQueen
🔁
Nothing but respect for MY justice league
---

Tai 19. @oietai
🔁
the justice league facebook page changed their banner to this wow
---
ॐ VigneshOneNOnly ॐ @VigneshOneNOnly
🔁
Justice League's new banner!
---
BraDrive @OreskyTheHusky
🔁
Nothing but respect for MY Justice League
---
CHRISTIAN QUIROZ @Chrish_Renee
🔁
Nothing but respect for MY justice league
---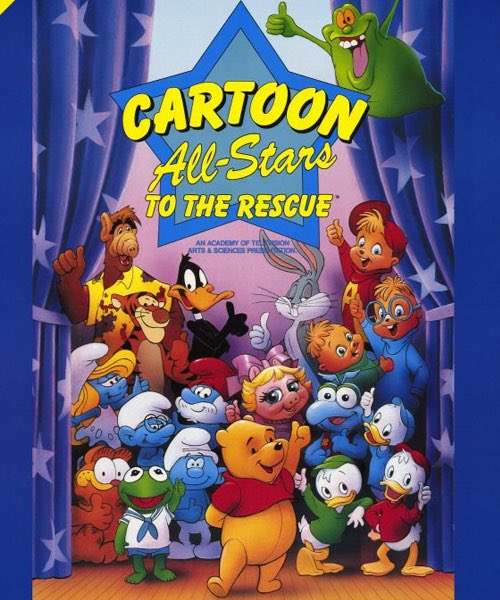 Andre Black Nerd @BlackNerd
🔁
Nothing but respect for MY Justice League
---
☕netw3rk @netw3rk
🔁
paramount not letting henry cavill shave his mustache for justice league because of mission impossible six, thus cost
twitter.com
ing WB millions, is a legendary flex and i respect it so much
---
Paul Shirey @arcticninjapaul
🔁
Although I had a good time with Justice League, having rewatched BVS afterwards I can honestly say I would've liked t
twitter.com
o have seen Snyder's consistent vision from MOS to BVS to JL, regardless of whether it catered to audiences or not.
---
J-Ro @splashofpop
🔁
Justice League was yet another Snyder clunker…hopefully someone else can build on that cast.
---
Hank McCoy @EJtheG
🔁
Did they.... is this the Justice League logo & poster style? Lordy
twitter.com
---
Chaim Gartenberg @cgartenberg
🔁
Yup I am DEFINITELY getting trolled about Superman in Justice League now
theverge.com
twitter.com
---
Man of Nicknames @Adam_Carver360
🔁
My review of the turd that is Justice League:
observetheweird.com
---
Jacob Duffell @tyrantleon
🔁
Here's my current ranking of the DC cinematic universe movies:
1) Batman v Superman
2) Man of Steel
3) Justice Leagu twitter.com e
4) Wonder Woman
99) Suicide Squad
---
Dan Larson @ToyGalaxyDan
🔁
The new DC movies have no idea what to do with Batman:
vox.com
---
Bat of Gotham @gothamthebat
🔁
Justice League Trailer Edit w/ Hans Zimmer re-score. are you writing your resignation letter?
twitter.com
---
loot skywalker @marshall_law13
🔁
They really stole the tag line from the justice league poster, incredible
twitter.com
---
viudanegraaa @Missy_dee811
🔁
It shatters me that Justice League flopped at the box office. I don't care what nobody says, it was an amazing movie to me and I've waited for it since I was a child.
---
Brent Culture @BrentCulture
🔁
Prepare for the new Justice League Movie by exploring our updated comic collection online
twitter.com
---
Ashleeyy @_Ashleeyy3728
🔁
JUSTICE LEAGUE EXEC: We can just CGI Henry Cavill's mustache out it will be fine and not look weird at all
HENRY CAVILL:
---
Doug Stanley @USAGoalie29UM
🔁
Henry Cavill's mustache was digitally removed in "Justice League" and...it shows
---
John @JDRcane
🔁
I think you might actually be Ben Afleck. I'm just not a fan. I like the Nolan movies because of the casting, and t
twitter.com
he absolute beauty of the direction and cinematography. I like Christian Bale a lot, so I liked his Bruce Wayne. Just opinion. I'll still see Justice League.
---
Ian Strouse Lysaght @IanLysaght
🔁
Superman finally gets included in #JusticeLeague promotional image!
batman-news.com
---
"The Recognized Thresholds Of Negative STRESS!" @yUlurkinMyMFtL
🔁
Why did DC reimage The Flash as a queer autistic nigga in the Justice League movie, tho??? 😭😭😭
---
Naimah @itsnaimah_
🔁
So I did not like justice league at all like the only thing I was thinking through this film was how much funding they must've gotten
---
Arty Mum @sleepyhead414
🔁
TIME! a Costume! TO WIN JUST FOLLOW, RT & TELL US WHO YOUR FAVOURITE JUSTICE LEAGUE CHARACTER IS AND WHY! 💫 ends 30th November! 💫
---
m @sleepysugaa
🔁
i need to see justice league this weekend
---
One Room With A View @1RoomWithAView
🔁
I haven't yet seen Justice League, but sets out some compelling arguments on the pervading issues with the superhero genre
---
Patrick @PatrickWayne_bb
🔁
DO NOT SEE JUSTICE LEAGUE!!!!
---
Anticipatory Bhel @CynicalSultan
🔁
Hey sorry about Justice League not having a great box office weekend. Let me pitch you a movie idea:
"Skeletor"
The hero, me, beats up He-Man for two hours and calls him names like fannyfeatures, billy-no-mates, shitbiscuit, etc = BOX OFFICE GOLD. Call me.
---
Monde du ciné @cine_monde
🔁
Fake Movie Poster of the Justice League Murdering Marvel Characters Was Used for Real in #China
goo.gl
---
Novella 🌺 @pugster20
🔁
Don't forget to check out the article on Justice League: A Gay XXX Parody on JRL CHARTS
---
Mama Mera. @AmbeHeard
/ I just want to warn everyone again that I might
🔁
//twitter.com/i/web/status/933030925767671809" target="_blank">twitter.com anyone. So if you need to mute me, or unfollow, I understand. ❤
---
Five x Five @berserkerx23
🔁
I have spoken with and She told me, if we want a Justice League animated movie with the original cast, we need to let WB know. Tweet with the hashtag
Also, Andrea Romano will even come out of retirement to direct it!
---
Parth Marathe @marathe_parth
🔁
Articles were released all the way back in April 2016 where Snyder admitted they were now making Justice League lighthearted in response to BvS reviews. Justice League was bending over backwards to be witty and fun LONG before Whedon hopped on board.
---
the foolish gay @A_hungry_Fool
🔁
What JUSTICE LEAGUE gets right on the way to getting most things wrong.
birthmoviesdeath.com
---
Ghost in the Shell fans @gitsost
🔁
Haha, it would be hypocritical of me to not support other movie and OST petitions. Also if has any completed tracks
twitter.com
for Justice League he may be able to do a promo Youtube release like we got for Ghost in the Shell…
---
loading...
Vertex Marley👽 @VERTGodMarley
🔁
The Green Lantern I the Justice League movie that got beat up was Abin Sur before the Corp gave him his dental coverage
---
Roy​ @Somedude012
🔁
I wonder if the reason Justice League isn't doing so well has anything to do with the allegations against Ben Affleck
---
🎃 @AkanDreamkani
🔁
@nabz103 @ZackSnyder Now a third Thor movie is making more money than Justice League. Jesus
---
master trex @oshawott2307
🔁
react new movies justice league:
youtu.be
via @YouTube
---
Matt Man @mattthemascot
🔁
Justice league was both good and bad.
Visually awesome.
Story makes sense if you read dc…
instagram.com
---
Pris Stark⚡ @pris_stark
🔁
Cavill Henry Cavill is so nice and so gentle!At the premiere of the Justice League, he signed me two names!I like him
---
Hail @THailstorm
🔁
Petition For The Release Of ZACK SNYDER's Cut Of 'JUSTICE LEAGUE' Now Has Over 70,000 Signatures
comicbook.com
---
yewbow @Bojangl08763044
🔁
Sigrid - Everybody Knows (Justice League Soundtrack)
youtube.com
---
kate @KateElizabethB_
🔁
my girl Gal Gadot is on the big screen again so someone's gotta go suffer through justice league with me!!!
---
5SoS❤️Alus❤️ @KittykatPercy
🔁
Justice League was so badass 👊🏼
---
HenryCavillTH @HenryCavillTH
🔁
Just saw Justice League. That movie is definitely worth your money.
---
Andrew Boyd Allen @A_B_Allen
🔁
You spent actual money to say you think Avengers is better than Justice League and put it on peoples timelines just go outside
---
sae @dondraqer
🔁
I'm probably going to watch justice league tonightt
---
Bruce Merrin @celebspkrs4u
🔁
Box Office: 'Coco' Battling 'Justice League' for Top Thanksgiving Spot
variety.com
via @variety
---
HenryCavillTH @HenryCavillTH
🔁
I challenge you: if you love JUSTICE LEAGUE, spend the next 48 hours simply enjoying that and talking about positive things and don't send a single shitty angry reply to anyone who felt different. Try it.
---
electrotech11 @electrotech11
🔁
BREAKING: Read our full statement condemning the Justice Dept's probe into Harvard University's use of race in admission practices to determine whether the Ivy League school is discriminating against Asian-American students.
---
Dylan @xDylanPerez
🔁
It's a little mind-blowing that fans are unwilling to place any blame on Snyder. The abysmal reaction to 'Batman v. S
twitter.com
uperman' was definitely a factor in the poor box office performance of 'Justice League.'
---
FA @Soundtrepreneur
🔁
@FakeSufianAbas Esok Justice League?
---
Melly Lee @MellyLie
🔁
Damn it seriously.... Like really......... Man of steel fighting scene is more lit than dawn of justice or justice l
twitter.com
eague. Is it becos so much impact to the building around them while fighting? Its cool.
---
Ahmed @Ahmed00205293
🔁
I Watched the Justice League on Friday and It was fantastic. Funny, lots of action. I'd say the Flash was my fav of all the characters, Wonder Woman as always though 👌😍 Thought it was great!
---
E @LoadedKlip
🔁
Love DC but DC would love to be Transformers as Transformers has more than one billion seller. DCEU has none and the
twitter.com
future doesn't look bright with Justice League tanking.
---
¥ @ODDDITI
🔁
Justice League was trash 🙅🏽‍♂️
---
HenryCavillTH @HenryCavillTH
🔁
I didn't work on Justice League but I know people who were involved. And I draw Superman, Batman, & Wonder Woman.
It's kind of a drag to have people who I follow, & vice versa, being jerks.
The movies are judged too harshly. I had fun.
They're superhero movies. Entertainment.
---
Callum Priør @cal_prior
🔁
Man, Justice League was really really really bad
---
eugene gamit @eugenegamit
🔁
JUSTICE LEAGUE was...fine. There were pockets of the film I really enjoyed (i.e. Themyscira), but as a whole it felt
twitter.com
like a montage of underdeveloped scenes. The tone was everywhere; it's a Frankenstein of a film. In the end I wouldn't care if I never saw it again.
---
Spooked Boi @PikaSquish
🔁
My partner is in a student production for Spamalot.
"How much are tickets?"
"30 dollars."
"...you're not worth that."
"WHAT?"
"Justice League is out. I'd rather watch that for less. Probably equally as terrible."
"I hate you."
"Obviously. Otherwise you'd let me skip your play."
---
Kyle Medeiros @KyleMedeiros8
🔁
., , and are talking on this week's The Collider Podcast.
---
Mandabala @mandabala
🔁
Zack Snyder hasn't seen 'Justice League' yet, wishes he could've finished it for fans
batman-news.com
via @BatmanNewsCom
---
---