Ireland: 118.505k tweets talking about this in the last 24 hours

People talking about Ireland: - NicolaSturgeon - NicolaSturgeon - hugorifkind - Declan774 - SamJermy - rickytwalsh - DaveDixon4 - MikeMol1982 - ramonmorell - lekispekis[...]

- Amieecoco - boiraintensa - almasaldivar2 - DonalOKellyInfo - HeatDCinNC - Harry_Collins54 - IKimirei - darrenoleary825 - TrendsIreland - Serah_Decay - MikeMol1982 - Wiseyone81 - soldier_777 - AnimalsBelize - finthebiscuit - CRRosenstiel - Bryan527Bryan - itshealth4u - aileen_dillane - Aditiagl - LisaJewelldub - BluePaeony75 - _RealBG_ - DDLabour - Harry_pitt - mlzondpgwd1959 - ffsdcu - gaskellpuppy - hughcampbellucd - tortugadiaz - festivedingle - carol3947 - Maisondeau - MirelaXhota - MaxMacleanGB - 53babies - NikkiJoyce_ - lopcute - Michex69 - SvenClogs - grainnehx - solange_lebourg - HiFranc - Lahiox - koshurkot - Getrealirishexp - spin_cycle1 - seantkeenan - ChloeDuffin1 - SethandAlisMom - IrelandTopSong - lhgut - MyCompHub - jfwduffield - LittleGravitas - alancant_even - InfoEire - lidlpretzels - InfoEire - InfoEire - RoanyLarkin - KevinKautzman - InfoEire - InfoEire - SolidarityDW - InfoEire - Makerel_Sky - InfoEire - InfoEire - InfoEire - InfoEire - InfoEire - InfoEire - martyOS_V1 - InfoEire - cheekylatte - InfoEire - InfoEire - InfoEire - InfoEire - InfoEire - InfoEire - InfoEire - InfoEire - InfoEire - InfoEire - InfoEire - GreyhoundGalgo1 - camnnine - Alan_Greene_


This Tag appearing in: United States: ( Chicago - ).
Popular tweets tagged with Ireland:

Ronan Larkin @RoanyLarkin
🔁
1979/80
Republic of Ireland manager Johnny Giles with Chris Hughton and Liam Brady
---
loading...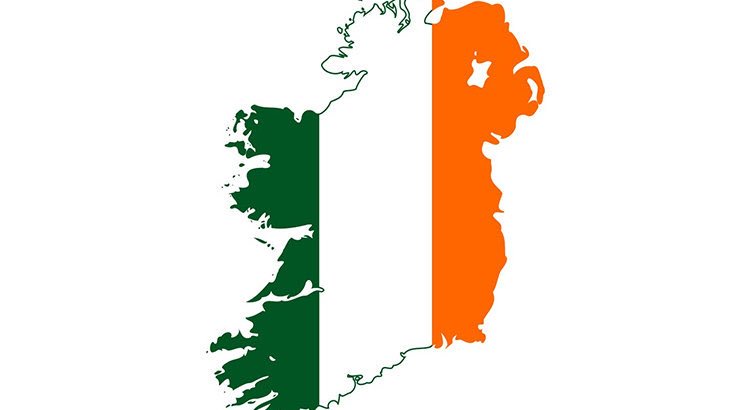 Darren o Leary @darrenoleary825
🔁
Everyone's all like, "special designated status for the north" and I'm like, "United Ireland."
---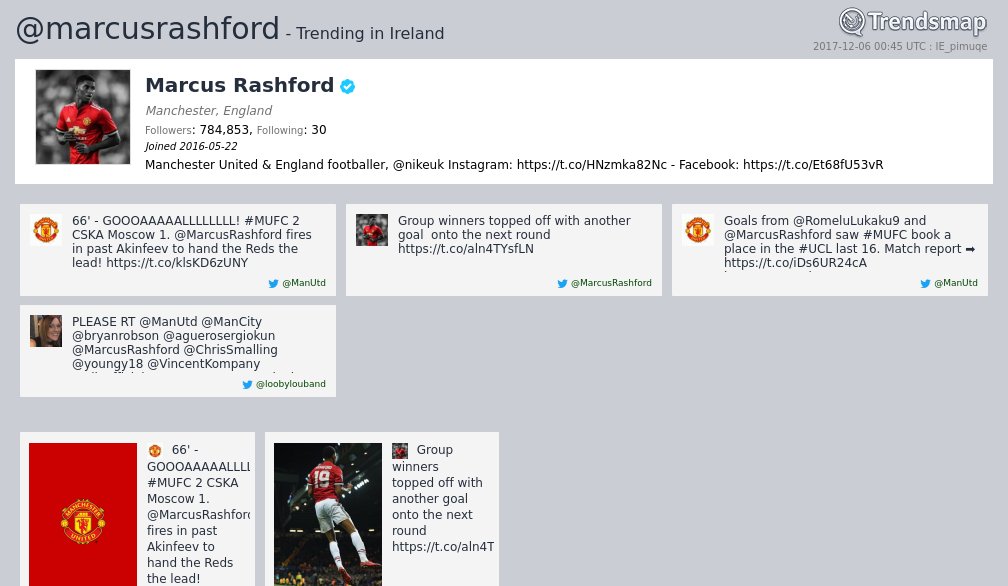 Trendsmap Ireland @TrendsIreland
🔁
Marcus Rashford, @marcusrashford is now trending in Ireland
---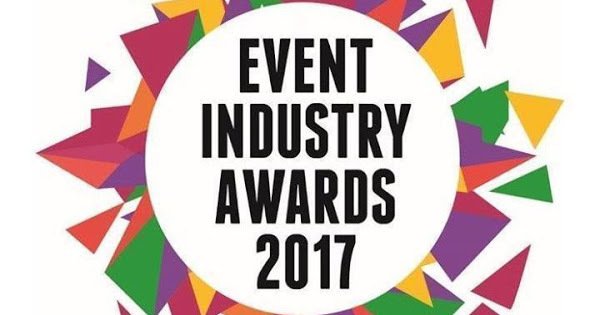 יוסף @soldier_777
🔁
Event Industry Awards Ireland: Cruel greyhound industry not worthy of awards!
change.org
---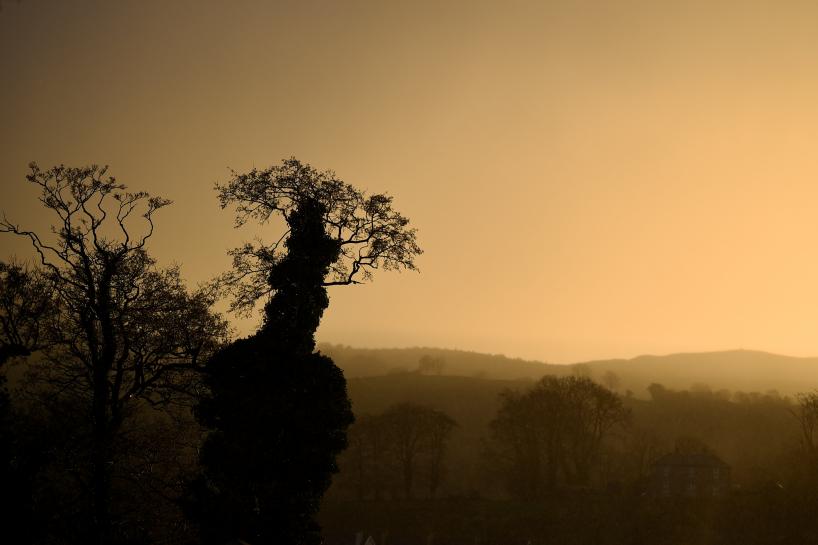 Ramon Morell @ramonmorell
🔁
Ireland might consider adding to Brexit border text - Irish Times
reut.rs
---
Nicola Sturgeon @NicolaSturgeon
🔁
If one part of UK can retain regulatory alignment with EU and effectively stay in the single market (which is the rig
twitter.com
ht solution for Northern Ireland) there is surely no good practical reason why others can't.
---
Nicola Sturgeon @NicolaSturgeon
🔁
Right now, Ireland is powerfully demonstrating the importance of being independent when it comes to defending your vital national interests
---
Hugo Rifkind @hugorifkind
🔁
Hope somebody is keeping a list of all the bits of the UK that want. "regulatory alignment" with the EU. So far I've
twitter.com
got Northern Ireland, Scotland, London, farms, banks, universities, healthcare, Grimsby and Cornwall.
---
Decky Lynott @Declan774
🔁
If your boyfriend is on the train from Donegal to Dublin then I hate to break it to u but JK we don't even have fucking trains cos the northwest of Ireland is forgotten about
---
Sam Victor Jermy @SamJermy
🔁
Now, Jeremy, remember when you voted with the Tories for hard Brexit with no conditions over Ireland, workers protections, single market or anything? Yep, that's why we're in this mess.
---
Dave Dixon @DaveDixon4
🔁
Westminster MPs have repeatedly in the past week demonstrated time and again their complete misunderstanding of Ireland, its people and history.
---
Mike Molloy @MikeMol1982
🔁
During the referendum campaign was the minister, Theresa Villiers, merely ignorant, negligent, cavalier, or did she lie about the effect of brexit on the NI border?
---
Alexis Easton @lekispekis
🔁
From the referendum. the EU have kept impeccable unity - 27 very different member states, as well as European Parliament.
UK cannot keep unity with own 22 cabinet ministers, let alone with backbenchers, and still less with Scotland, Northern Ireland and Wales.
Hence implosion.
---
🍭Amy🍭 @Amieecoco
🔁
Lovely in needing urgent home/rescue. Please call at the pound or if you can help rehome or (059) 9726785
twitter.com
---
Boira @boiraintensa
🔁
@BBCWorld LOL....that's like England banning "The wearing of the green" in olde Ireland.
---
almasaldivar @almasaldivar2
🔁
"I don't think anyone really inspired me to take up golf, in Ireland golf is a very accessible sport and I grew up next to a golf course, so in the summer when I was meant to be doing training for other sports I just spent my time golfing" 🏌️
---
Donal O'Kelly @DonalOKellyInfo
🔁
Full support to him, the DoJ must ensure that Ireland lives up to its international UNHCR obligations. Also DoJ needs
twitter.com
to think about this case, having lost the Supreme Court case spectacularly, incurring costs to the state.
---
DoubleMiddleFingers @HeatDCinNC
🔁
Ireland is one of the most pro-life countries in world, and it is an example of a nation that loves both mother and child. Retweet this video to encourage Ireland to stand strong and continue protecting human life!
Video by . To learn more, visit: youthdefence.ie
---
Harry Collins @Harry_Collins54
🔁
People think this NI deal is a hassle forget that Ireland is the miniboss of border disagreements. Spain in the big b
twitter.com
oy in the room. Probably lose Gibraltar in the name of "sovereignty"
---
Ismael Kimirei @IKimirei
🔁
Good science needs good data: Rob Thomas of the Marine Science Institute, Ireland talks on best practices in data management workshop
---
Serah Decay @Serah_Decay
🔁
I made these. Hand stitched Christmas tree decorations.
…
twitter.com
---
Mike Molloy @MikeMol1982
🔁
From 17 April 2016, when Leavers called it "Project Fear"
news.sky.com
---
Kris Wiese @Wiseyone81
🔁
Well done Jolene!
belfasttelegraph.co.uk
---
Animals Belize @AnimalsBelize
🔁
Ireland's Agriculture Minister: Please Ban Extremely cruel practices under Animal Welfare Law!
twitter.com
---
Finbarr Faughnan @finthebiscuit
🔁
Thank you RC. My cousin Gerardine flew in from Ireland and gave me an intravenous shot of positive life. My mate Tom
twitter.com
arranged a song I wrote ages ago which he sent me tonight which was absolutely rocking. I am seeing my oncologist in Oxford tomorrow. Shenandoah is a favourite.
---
Colin Rosenstiel @CRRosenstiel
🔁
@georgeeaton @MikeGapes IDS shows typical British attitude to Ireland over the centuries - haughty imperialism
---
Thomas Bryan @Bryan527Bryan
🔁
'It's desperation!' Wetherspoons boss says Brexit deal at ANY cost is NOT worth it
shr.gs
---
Aileen M Dillane @aileen_dillane
🔁
Irish folklore archive inscribed into @UNESCO's 'memory of the world' register.
rte.ie
---
Sandy Little @Aditiagl
🔁
Who knows what batshit crazy Ireland-related statements we will see from Brexit MPs tomorrow? Tune in to Twitter to find out. 🍿
---
Lisa Jewell @LisaJewelldub
🔁
Video: How dangerous is Luas Cross City for cyclists? @dublincycling
irishtimes.com
---
Sandra Dixon @BluePaeony75
🔁
All Brexit scenarios lead to a zero sum game for Northern Ireland.
Because of this, there's only one solution - stay in the EU.
---
Barbara @_RealBG_
🔁
More Dodgy Stats 😏
DUBLIN (Reuters) - Ireland's unemployment rate has been higher in recent years than previously thought.
"Recent commentary suggesting that the Irish economy is now close to full employment is, in our view, wide of the mark."
---
Derbyshire Dales CLP @DDLabour
🔁
'Britain has always had the upper hand in its relations with Ireland. It was completely unprepared for the reality that Brexit is creating: a rapid waning of British diplomatic power'
---
Harrison Pitt @Harry_pitt
🔁
Work colleagues: Crikey, what's going on in Northern Ireland?
Me: Well, in 1609...
---
الغني هلال، @mlzondpgwd1959
🔁
NEW CLASSESon Saturdays :) 10am - Zumba Sentao™ - Artane Rec with DanceFit Ireland 11am - Zumba Fitness® -...
---
Jacky Gaskell @gaskellpuppy
🔁
Has any UK Prime Minister ever been so humiliated in international negotiations as May was this afternoon? A complex done deal between EU and UK scuppered by a phone call to the leader of a tiny party in Northern Ireland.
---
Hugh Campbell @hughcampbellucd
🔁
Routledge have just published our book in paperback edition - more affordable than the hardback Ashgate version
---
PAZ @tortugadiaz
🔁
Olympic Council of Ireland (OCI) hold EGM to allow members to vote on new term limits for Directors and other good governance measures (ATR)
---
gráinne ☃️ @festivedingle
🔁
If your boyfriends name is Pól and he's on a train in Ireland then I hate to break it to you but he's choking to death and can't reach his inhaler
---
Mirela Xhota @MirelaXhota
🔁
Hard Brexiters have just discovered Britain is weaker than Ireland | Fintan O'Toole
trib.al
---
loading...
Max @MaxMacleanGB
🔁
If one part of UK can retain regulatory alignment with EU and effectively stay in the single market (which is the right solution for Northern Ireland) there is surely no good practical reason why others can't.
---
anna-rose phipps @lopcute
🔁
Brexit implications for Northern Ireland not being heard about nearly enough. But, sadly, in time they probably will
---
Shell @Michex69
🔁
You may find this interesting
---
Sven Clogs @SvenClogs
🔁
Stone Suede ireland_and_colton …
instagram.com
---
Solange; Article 50 is revocable @solange_lebourg
🔁
During the referendum campaign was the minister, Theresa Villiers, merely ignorant, negligent, cavalier, or did she l
twitter.com
ie about the effect of brexit on the NI border?
---
Francisco @HiFranc
🔁
If I had facepalmed every time a UK government minister misunderstands something about the EU or Brexit or The Republic of Ireland I'd have a face like this cat
---
Siddharth Kaul @koshurkot
🔁
Born on March 28, 2001 Mujeeb Zadran has become the first international male cricketer born in the 21st century. He took 4-24 as Afghanistan beat Ireland by 138 runs in the first ODI in Sharjah
---
Getrealirishexp @Getrealirishexp
🔁
//twitter.com/i/web/status/938207406894583809" target="_blank">twitter.com aroline ""
---
spin_cycle @spin_cycle1
🔁
They don't have a clue what they're doing. They've had 18 months and they don't know what they are even aiming for
---
Sean Keenan @seantkeenan
🔁
'Respect the Remain Vote! No Border in Ireland' Join us on Saturday in Roslea where and meet to protest at 12pm. One of our neighbours is trying to tell world that the north is happy with . Let's let the world hear the truth. Bígí Linn!
---
Danielle O'Neal @SethandAlisMom
🔁
Trying to talk Nathan into moving to Ireland. Anyone know about dual citizenship?
---
IrelandTopSong @IrelandTopSong
🔁
An lae inniu hit YouTube Video in Éirinn.(Today's hit YouTube Video in Ireland.)「Mariah Carey」's 『All I Want for Chri
twitter.com
stmas Is You』
---
mycomphub.com @MyCompHub
🔁
✨😁WIN😁✨Day Five! Today you have a second chance to win €300 worth of products from our Avoca Mill range designed by Newbridge Silverware and produced in the garden of Ireland by Avoca Mill! See the range here: and head over to our FB page to enter!
---
John Duffield @jfwduffield
🔁
United Ireland of course poses lots of problems for the Republic. Unionists would likely insist on a new constitution
twitter.com
, state identity, flag etc. One reason I don't think it will ever happen.
---
LittleGravitas 🇪🇺 - #FBPE @LittleGravitas
🔁
This is absurd. The PM has Full Powers to make agreements on behalf of the UK. Go to Brussels. Sign the agreement.
If she can't exercise the powers of her office, she must resign or call an election.
---
ciaran @lidlpretzels
🔁
To my English friends who are extremely confused tonight. Yes. The DUP from Northrrn Ireland have blocked a deal that was better for Northern Ireland. To make themsleves feel more British. Even though everyone in Britain knows they are Irish.
---
Kevin Kautzman @KevinKautzman
🔁
My ancestors came from a town in Ireland where the most popular pastime was bitterly resenting anyone who succeeded & moved away.
---
Solidarity Dub West @SolidarityDW
🔁
"However, the Taoiseach says the rent pressure zones are working." Beyond satire. Its clear he's never felt the precarity of living in a rental market that is increasingly predatory.
---
Makerel_Sky 🇬🇧 @Makerel_Sky
🔁
Solution re Ireland, offer tariff-free trade deal to EU. If refused, offer unilateral dea to Ireland. If refused, they choose hard-border.
---
Marty O' Sullivan @martyOS_V1
🔁
So it's been nearly two weeks now and despite filling out your pointless complaint form, I've not heard a word from y
twitter.com
e since regarding a refund. Just sort this out quickly and save me the hassle of going further with it (small claims court etc.). Worst customer service in Ireland
---
🇬🇧CheekyLatte ☕️ @cheekylatte
🔁
Of course Gibraltar is different from Northern Ireland but we are both British and have border problems with our adjoining foreign countries.
---
GGPA @GreyhoundGalgo1
🔁
And yet sees fit to allow planning permission for a new stadium in Scotland - will be run by someone who has failing track in Ireland and who couldn't raise enough money to finish what he started - now nearly 20 years on and the aren't questioning it - disgrace
---
Alan Greene @Alan_Greene_
🔁
Dail in uproar about pushing through Ireland's involvement in PESCO (aka, European Defence force) with just 2 hrs of debate on Thurs.
It will treble defence spending & undermine our neutrality.
"Was this a quid pro quo for EU supporting Ireland Brexit stance"? asks
---
---