immigration: 50.130k tweets talking about this in the last 24 hours

People talking about immigration: - StigAbell - kylegriffin1 - AnnCoulter - Ed1DayWithoutUs - xuorac - emarvelous - GiuffridaA - GraemeCrews - rafaberriel - loonyfruitcake[...]

- iainjevons - 111publishing - Parksplace2 - sfpathe - seniorveteran - leemitchellr - matthewkaemingk - mi5uk - terencehooson - IvanMathena - AJdearing - OliviaPrestwich - Likuids - RachelMaston - prettygossipn - inxu - joel_coad97 - iam_immigration - TheLofR - RJFirth - ShiHarlan - roblord61 - npr_once - RealProudUSA - joshdrake777 - annebryning - form_pressure - charliejmeyers - _Jonni__ - nxtfazemjr - _dpaj - Taylod61 - AltRightEurope - YoungHouseSalad - KerryPicket - varmenthunter1 - jim_beau_mtb - Anish_Patel3107 - purpledalmation - conejopepito7 - goosebumps_fan - TigerSphinx - pbarnett711 - Spindletopper - americamag - lisareiss - ImmigrationCBoC - Crunk_Pony - PhilDurling100 - EnglishPatriot8 - SikhProf - KB4America - JuanSaaa - stenogossard - CommunityArchae - TheTruthArtists - martaforesti - millie_ellis_w - stylecounsel_30 - RuthSorbello - santinot1998 - RoySandberg - TheEndOfPC - JaboursTx - AgendaOfEvil - PhilDurling100 - EgyptianHeru - wdct8110 - dkbib - spartasteve - jrivasnoriega - PhilDurling100 - BrockBittner - chris_r_lindley - wrcommission - CAPimmigration - ChrisBaxi - sidwoodward - PhilDurling100 - justsherry123 - hubertbh92 - NickKehoe01 - laina_collier - PhilDurling100 - spartasteve - USCIS - georgexfenton - jsl262 - CutTheTreacle - AndrewPGeddes


This Tag appearing in: United States: ( Las Vegas - ).
Popular tweets tagged with immigration: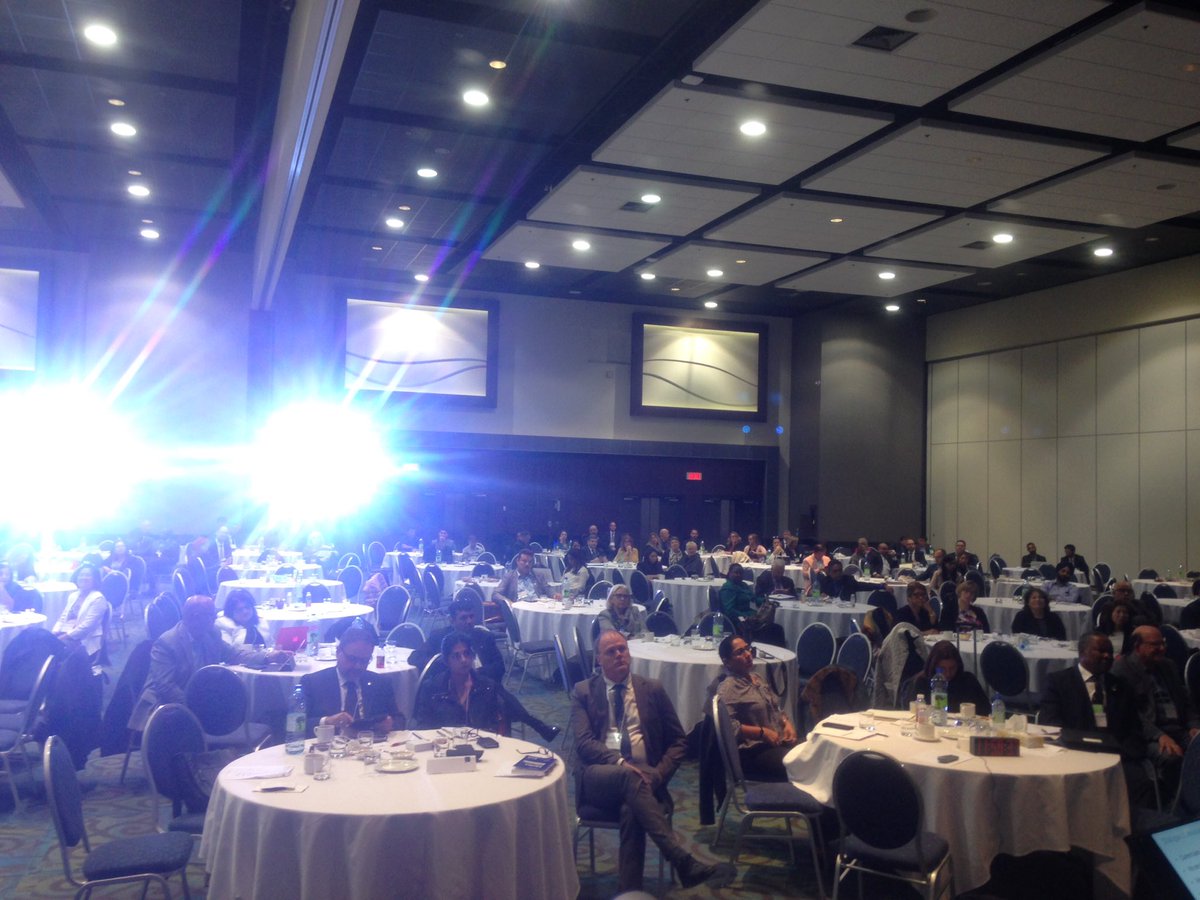 Immigration CBoC @ImmigrationCBoC
🔁
Speaking at @capicaccpi on Canada's business immigration landscape #gatineau #cdnimm #Immigration
---
loading...
Stig Abell @StigAbell
🔁
Liam Gallagher: the voice of reason on immigration.
---
Dearing @AJdearing
🔁
Liam Gallagher: the voice of reason on immigration.
---
Real PROUD American @RealProudUSA
🔁
Do The Math
Trump's Wall Costs $21.6B
Illegal Immigration Costs $148.3B Per Yr
---
Kyle Griffin @kylegriffin1
🔁
Kelly backed Trump's deal w/ Dems on DACA. Then Hannity called and told Trump to draw a harder line on immigration.
latimes.com
---
Ann Coulter @AnnCoulter
🔁
According to Democrats, that is a POISON PILL in 's immigration proposal. There's a reason they don't want to vote o
twitter.com
n it.
---
Edin1DayWithoutUs @Ed1DayWithoutUs
🔁
1000s of UK families & children are divided by laws. Join us 2.12 in London to raise awareness & campaign for change!
---
David Miller @xuorac
🔁
Brexiteer tells he'd now vote Remain after a trip to A&E completely changed his view on immigration
---
Frank Lloyd Write 🗽 @emarvelous
🔁
AG Sessions calling on Congress to tighten rules for asylum seekers, saying the "system is being gamed" by false claims and "dirty immigration lawyers" who encourage abuse.
---
Angela Giuffrida @GiuffridaA
🔁
How Europe's far right fell in love with Australia's immigration policy
theguardian.com
---
Graeme Crews @GraemeCrews
🔁
Today, @attorneygeneral Sessions said "Denying an asylum application...seldom happens."
57% were denied in 2016: trac.syr.edu
---
rafalajirafa @rafaberriel
🔁
Losing DACAmented teachers would hit bilingual education in states like Texas, where there's a need, especially hard
---
Stephen Layton @loonyfruitcake
🔁
With back tracking on immigration policy there will be only 1 party fighting against mass immigration
---
Iain Jevons @iainjevons
🔁
It's been a good day - retained our tier 1 immigration ranking at and nominated for legal personality
---
Doris-Maria Heilmann @111publishing
🔁
The little-noticed bombshell in Trump's immigration order... "It's already reducing airline flights to the USA"
politi.co
---
Deacon Wm Parkinson @Parksplace2
🔁
Bishop says President Trump's immigration proposals fail to recognize and protect the family.
---
Simone Pathe @sfpathe
🔁
33 Rs represent districts at least 25% Latino. Good @bridgetbhc dive into political implications of policy debate
rollcall.com
---
Greg Urata @seniorveteran
🔁
"For decades the American people rightly have pleaded with their government for a lawful system of immigration."
---
Sharon @leemitchellr
🔁
New York "ready to fight" Justice Department over sanctuary cities "last chance" warning, City Hall says:
---
Mi5 Trump ton @mi5uk
🔁
Tommy Robinson, bigoted EDL goon barred from US, had his big televised mouth shut down by protesters at university
---
terence hooson @terencehooson
🔁
High immigration adds to NHS pressure. There were nearly 250k new migrant GP registrations in Capital in 2015/16 - highest for over a decade
---
Ivan Mathena @IvanMathena
🔁
1/Mitch2/Has he redone NAFTA3/TPP/Paris/Immigration are debatable4/Agreed. His ability to govern is the issue, or, ra
twitter.com
ther, his inability.
---
gossipn and more @prettygossipn
🔁
Roc Nation's Belly Trapped Between Poverty And Immigration In New Video
npr.org
---
Brian @TheLofR
🔁
Ppl protesting US immigration policy are treated like terrorists. This is the direction of travel for our massively u
twitter.com
nequal economies
---
Richard @RJFirth
🔁
On tomorrow's programme, we'll be looking back at the , the in Harrogate, & Trump's u-turn on immigration assurances.
---
Shirley Harlan @ShiHarlan
🔁
The room he was speaking to about immigration/asylum.... was very diverse from blonde all the way to blonde
---
Robert G Lord @roblord61
🔁
CNN's NIGHTMARE! Poll: 70-80% Agree w Trump on Immigration
THE WALL & EXTREME VETTING
NO DACA or CHAIN IMMIGRATION
---
NPR Once @npr_once
🔁
Known for protesting the president and writing parts of 'Lemonade,' Palestinian-born Belly is much more than that.
---
Anne Bryning @annebryning
🔁
@BlauesStrange @CylonOne @tara_mulholland Which is prob why they are pro immigration .
---
Form & Pressure @form_pressure
🔁
Stood up today to say NO to the Trump Admin's hateful principles, and YES to passing a clean right away! Let's , and show Trump it's wrong to hold the futures of these young Americans hostage to his extremist set of immigration proposals.
---
Charlie J Meyers @charliejmeyers
🔁
Facing deportation, he took refuge in a Philadelphia church. After nearly 11 months, he finally walked free.
---
Jonni @_Jonni__
🔁
A thread about immigration protests in Oakland:
twitter.com
---
Michael Reynolds @nxtfazemjr
🔁
Bernie sanders spouting lies. Retweet to him to stop. We want tax cuts, wall, immigration and no more obomacare
---
...david jones @_dpaj
🔁
#New Justice Department Gives "Sanctuary Cities" Final Warning on Immigrants
newsweek.com
---
David Taylor @Taylod61
🔁
London's population already projected to grow to over 10 million by 2030. This growth would be entirely down to immigration
---
Michael Murphy @varmenthunter1
🔁
.@realDonaldTrump Kristjen Nielsen may know security, but does she know #immigration? #DHS Sec. must have strong immigration expertise.
---
conejito armonia @conejopepito7
🔁
Because US has been good to Jews, "US Jews have communal obligation to support liberal immigration" Thanks!
---
Kuku @goosebumps_fan
🔁
FRIDAY! Andrea Mastrovito screening "NYsferatu" & talking w/ & about & more -
---
Ravenstar @TigerSphinx
🔁
Not happy with mass immigration from Muslim countries? Let your congressman/congresswoman know.
---
Pamela @pbarnett711
🔁
. Trump's Immigration Doing what good parents do;protect kids they already have while keeping bad guys out
---
loading...
America Magazine @americamag
🔁
Bishop says President Trump's immigration proposals fail to recognize and protect the family.
twitter.com
---
Lisa #MAGA @lisareiss
🔁
During Years, Disney Hired Child Molester to Direct Film … Please RT!!
infowars.com
---
KB-4-USA 💞 @KB4America
🔁
Attorney General Jeff Sessions Delivers Remarks to the Executive Office for Immigration Review
justice.gov
---
JCAH @CommunityArchae
🔁
New online!: Immigration heritage in the anthracite coal region of Northeastern Pennsylvania
tandfonline.com
#archaeology #heritage
---
Truth Artists News @TheTruthArtists
🔁
U.S. Justice Dept says sanctuary cities are violating the law
fb.me
---
Marta Foresti @martaforesti
🔁
All that is wrong with offshore solutions: people suffer, xenofobia fuelled,far right gains, no change to #migration
theguardian.com
---
RuthSorbello 11/2018 @RuthSorbello
🔁
Corporations and 1% don't need tax cuts. Nuclear war with North Korea is "M.A.D". Walls won't solve illegal immigration
---
Santino Tollardo @santinot1998
🔁
Liberals: The wall will destroy immigration and our diverse culture
Also liberals: LMAO THE WALL WON'T WORK. EVER H twitter.com EARD OF LADDERS?
---
#IncomeTax @JaboursTx
🔁
We can help you handle various special immigration situations resulting from wildfires.
uscis.gov
---
Agenda Of Evil @AgendaOfEvil
🔁
#Refugee Resettlement: The Agenda to Erase America
agendaofevil.com
---
Philip Durling @PhilDurling100
🔁
High levels of immigration are also a significant factor in adding to the demand for homes, which is exacerbating the housing crisis.
---
Ramy @EgyptianHeru
🔁
@jzohny really? im gonna get it tonight. i heard Immigration to the Trap and Lullaby!
---
Deplorable C Lewis @wdct8110
🔁
"Poll: 70% support Trump's immigration policies, want Americans hired first"
washingtonexaminer.com
---
Daniel M. Kowalski @dkbib
🔁
Passengers sue government over immigration authorities' demand they produce ID before leaving flight - The Washingto…
lnkd.in
---
steve brown @spartasteve
🔁
Proposals by to loosen immigration rules would be unpopular with London residents - 61% told they want tighter rules
---
Juan Augusto Rivas N @jrivasnoriega
🔁
They have #RobertELee. We have #Aiweiwei.
theguardian.com
---
Brock Bittner @BrockBittner
🔁
Yeah pretty basic stuff they were trying to getting away with. They pushed for the huge increase in immigrat
twitter.com
ion with a horrible job market. Was very confusing to hear them argue against
---
Chris Lindley @chris_r_lindley
🔁
When people are forced to live in fear b/c of their status, their health suffers:
rwjf.ws
---
Christine Baxendale @ChrisBaxi
🔁
MUSLIM DEFENCE LEAGUE BBC pro-immigration lobby: Report accuses 'left-wing Corporation of ... via
dailym.ai
---
HBH HBH @hubertbh92
🔁
Czech presidents urges West to reject illegal immigration or consign migrant countries to "permanent backwardness".
---
Philip Durling @PhilDurling100
🔁
Our full response: Mayor 's proposals for increased immigration are misguided & out-of-touch
---
USCIS @USCIS
🔁
We can help you handle various special immigration situations resulting from wildfires.
uscis.gov
---
Andrew Geddes @AndrewPGeddes
🔁
From the OPAm website in the @migrpolcentre shows salience of immigration has dipped in Austria but still high #OPAM
twitter.com
---
---