GDPR: 59.668k tweets talking about this in the last 24 hours

People talking about GDPR: - 9GAG - Europarl_EN - wef - johnhhaskell - schmittlauch - DigestWordpress - Isaca_kenya - c__miller - RealCurtJohnson - BEFERDEZ[...]

- LasPent - rowlandshaw - rachitst - antgrasso - RiBZe - AgileFi - Serhiy29645955 - danieltilles1 - SolihullSBM - chrisorchrys - blkandgud - Sanchos3 - nicky_whiting - alamajesse - EUGDPRToday - Vanedaprincess - P_e_z_i - BlackTopMediaUK - StonedCrows - M4rl4_durd4n - precisement - AL_J1996 - Man_Da_Con - connolly_s - CP_Transform - superglaze - emilianoucl - TodoenpcVE - rosetotheanne - shinyemptyhead - wxbaum - rosaliebenswer - Badazzery - tipheret - M4rl4_durd4n - nickjmorgan90 - LousewiesvdLaan - LankeyJev - KrisKreidler - jeroen - gsbnd - krishaamer - DezerayCherel - Cecile_Talend - pwallachi2 - RoderickBeck - dolinska_olga - Ramanan_V - i2daygb - ehashdn - TexanMilalover - rajsinghper - faisaly - SmarterMSP - aracelyisenber3 - Hazel_ok - mcclurelmc1 - casperhughes2 - c3nC3 - liltove - CatContiguglia - psautjeau - joejerome - sp80live - _slytherphan_ - jenshp - multiservicio86 - andrew2106 - Zorrobazz - mrosenberg789 - _nikkilyons - kevsheldrake - revwhyte - hannahslater87 - DaneburyARSES - Barrie_Sander - tanishasanger3 - Shenans1930 - dietrich_heim - torehill - hjsiii - gdpr - FuyoBC - FDeitelhoff - ANewman_forward - Pelleliu - engin_eer - Maria_SolanasC - RichieCounihan - GarryConnolly


This Tag appearing in: Canada: ( Vancouver - ).
United Kingdom: ( Leicester - ).
Switzerland: ( Geneva - ).
Sweden: ( Gothenburg - Stockholm - Sweden - ).
Israel: ( Haifa - Tel Aviv - Jerusalem - Israel - ).
New Zealand: ( Auckland - New Zealand - ).
United States: ( San Jose - ).
Popular tweets tagged with GDPR:

Richie Counihan @RichieCounihan
🔁
This wins the GDPR email notification contest!
---
loading...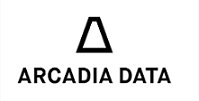 AgileFi Solutions @AgileFi
🔁
Arcadia Data Drives GDPR Compliance With Modern Data Lake BI Architecture
agilefi.us
#bigdata
---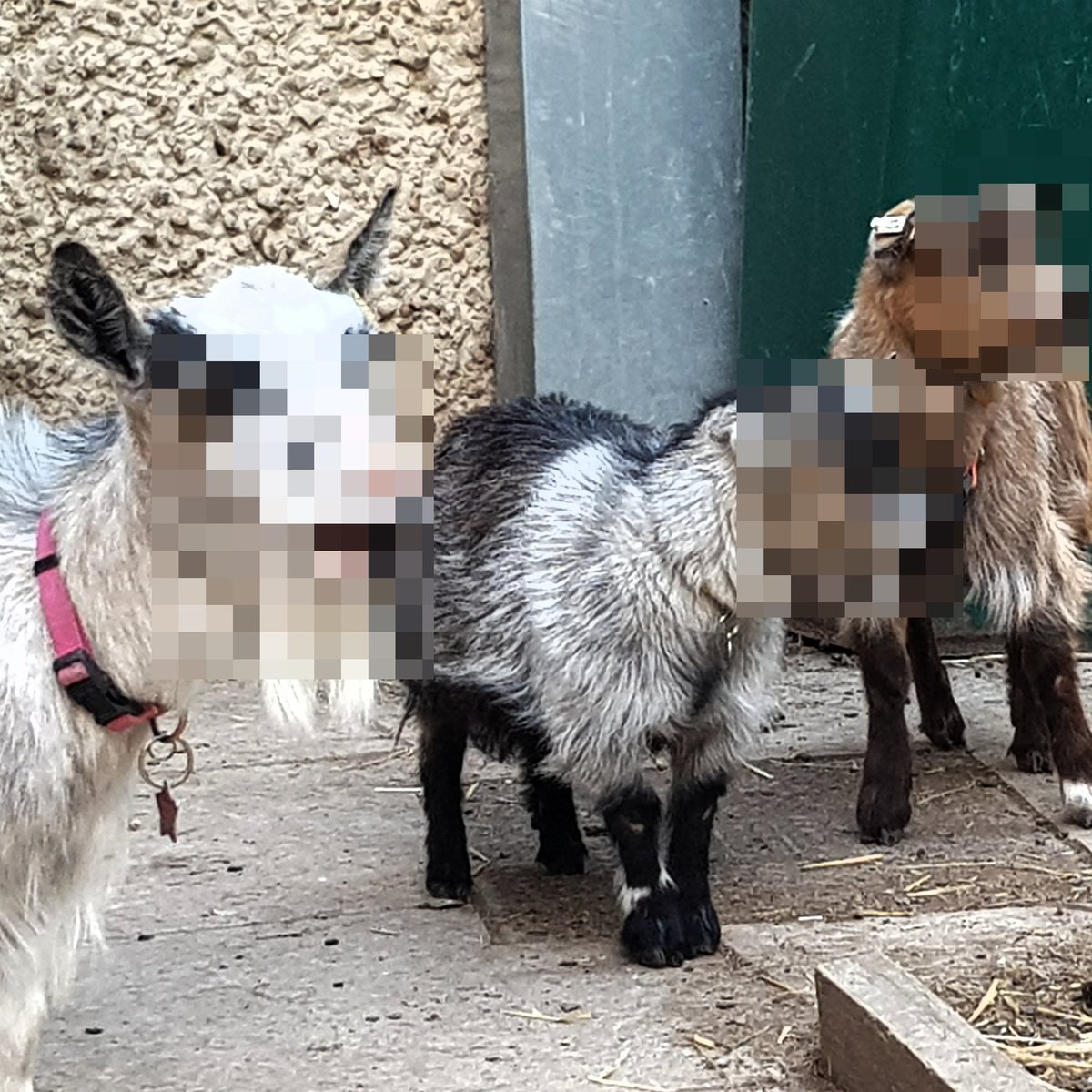 Rosemary Cotton @SolihullSBM
🔁
Oh for goodness sake, who let them read the Privacy Notice? #GDPR
---
10 de fevereiro de 2017
⚓️ Roseanne Watt 🌙 @rosetotheanne
🔁
Have ignored all GDPR emails right up until the Chop Chop one.
---
Ribze @RiBZe
🔁
So,
You've received a load of #GDPR emails but have not re-subscribed.
---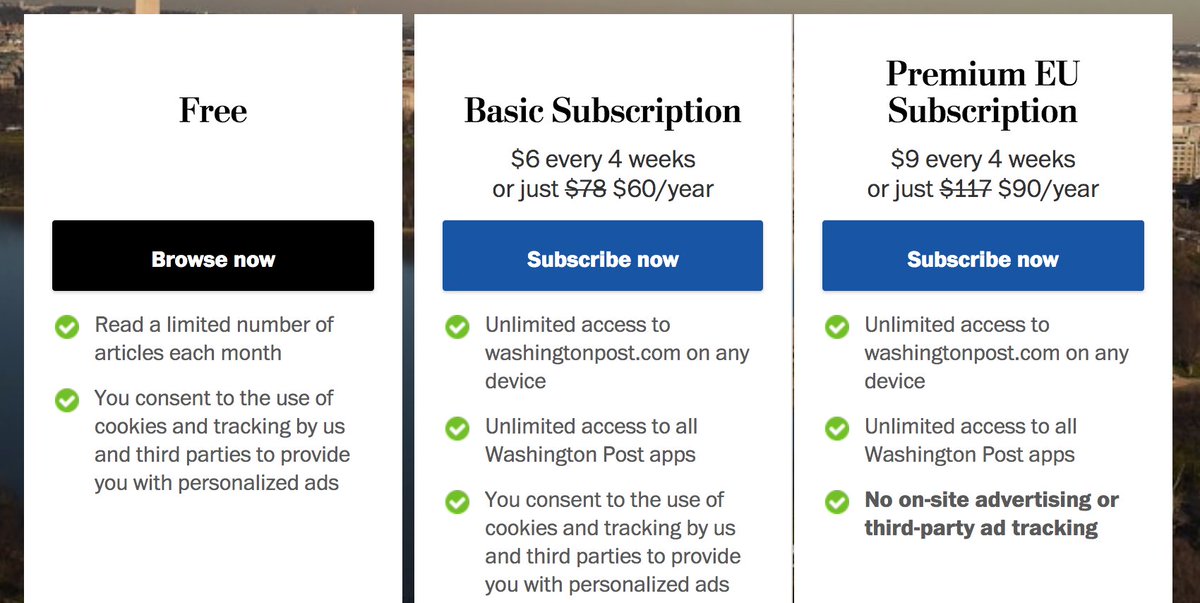 Singapore Summit @johnhhaskell
🔁
WTF @washingtonpost? Compliance with GDPR is now called "Premium EU Subscription?"
---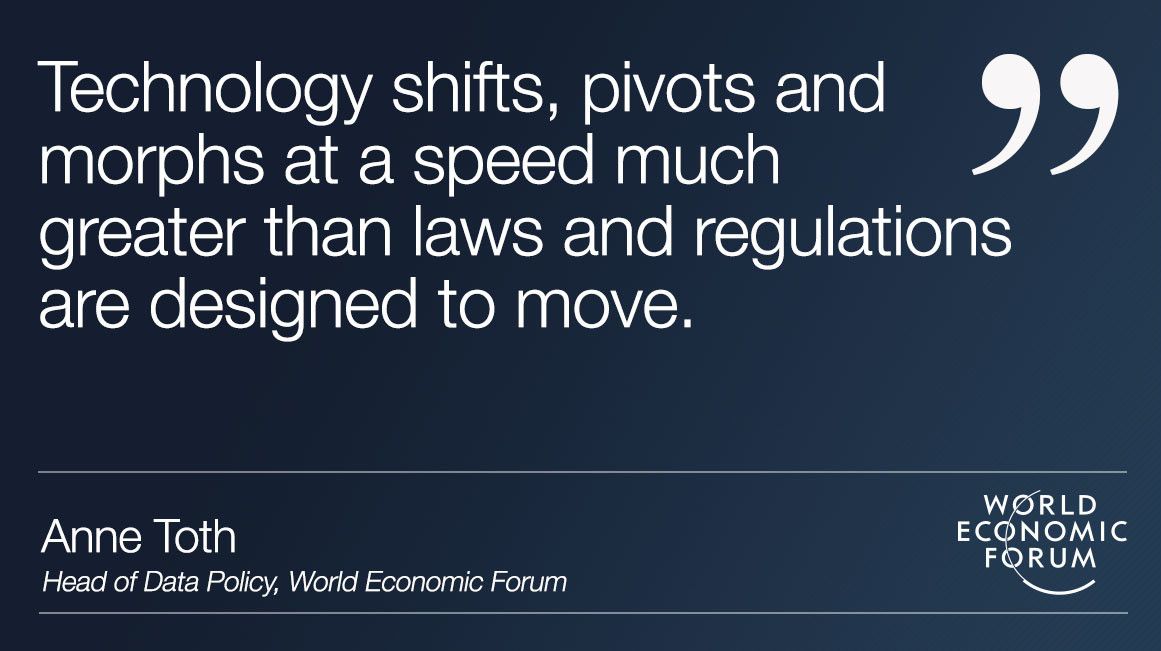 World Economic Forum @wef
🔁
Will GDPR block #Blockchain?
wef.ch
---
10 de fevereiro de 2017
9GAG @9GAG
🔁
My fingers hurt from deleting all these #GDPR emails
9gag.com
---
European Parliament @Europarl_EN
🔁
The EU's new data protection rules guarantee your right to be forgotten and privacy is now the default option.
twitter.com
More information →
---
Trolli Schmittlauch @schmittlauch
🔁
"[…] and will not use your information to influence elections on behalf of foreign governments."
---
ISACA KENYA CHAPTER @Isaca_kenya
🔁
"Within , there is a natural space for audit. If GDPR is successful, internal functions will be strengthened." -Tara Wisniewski
---
McDangles @BEFERDEZ
🔁
The secret behind the 2016 EU regulation known as General Data Protection Regulation, specifically, how it exploits the United States while giving China exemptions -
---
Lasse Penttinen ℹ️ @LasPent
🔁
I don't know what data is collecting and what does it do with it, but apparently it generates serious value. For the
twitter.com
m, that is.
---
Rowland Shaw @rowlandshaw
🔁
Little surprised to have not had a email from yet, especially as I can't see how to change the visibility on past G
twitter.com
PX traces (as sensitive PII)
---
रचित तिवारी @rachitst
🔁
Because of , USA Today decided to run a separate version of their website for EU users, which has all the tracking scripts and ads removed. The site seemed very fast, so I did a performance audit. How fast the internet could be without all the junk! 🙄
5.2MB → 500KB
---
Serhiy @Serhiy29645955
🔁
We're making some updates to our website to comply with the GDPR requirements so we'll be offline for the next two hours. See you soon!
---
Daniel Tilles @danieltilles1
🔁
Where do you see that implicit premise? I just see a company complying with the new rules and making clear to readers
twitter.com
that the reason prices are raised is because personal data has subsidised cheap/free access to media until now. (Btw don't get me wrong, I've got no prob w/GDPR)
---
medium sized guy @chrisorchrys
🔁
Every time I see GDPR I instinctively think "going down for real" lol
---
Joshy @blkandgud
🔁
Is there something scary about that I should be aware of in plain English? Every site I've visited recently is like
twitter.com
"you must agree to the updates terms..."
---
Jesse Alama @alamajesse
🔁
Blogger: "GDPR sucks. It's so hard to comply."
Me: "You publish content. Why do you even need to store data?"
B: "Advertising"
Congratulations, you're part of the problem.
---
Vane @Vanedaprincess
🔁
Happy #GDPR Day, everyone! New Regulation will be enough to keep us busy for next 20 to 25 years.
---
Peter Haas @P_e_z_i
🔁
What amazes me since Friday is (let alone the general hyped drama aground ), the group of people that feel like consumer have to shut up when they get f*cked online and the "big guys" should rule the internet by writing their own laws (aka terms)... 🤔
---
BlackTopMedia @BlackTopMediaUK
🔁
I treat GDPR emails like I treat your prayers
By simply ignoring them
---
Dan Stone @StonedCrows
🔁
Shoutout to the CRM Executive at a pretty fucking big company who sent their obligatory GDPR email today - sending it to the Mailchimp mailing list titled "Fucking GDPR Wankers List" and eitherdid not know or DGAF that you see the list name when unsubscribing.
You the real MVP.
---
Marla Singer @M4rl4_durd4n
🔁
Austrian date activist says take-it-or-leave-it approach violates people's right under GDPR to choose freely whether to allow companies to use their data.
---
precisement.org @precisement
🔁
@wbm312 @manhack Esasy joke. But what's your take on the other changes the GDPR could bring ? I mean -- seriously ?
---
Amy LJ @AL_J1996
🔁
Just so you know, I am SO GDPR compliant that I will absolutely forget your name as soon as you've told me.
---
Conor Geraghty @Man_Da_Con
🔁
there is only one way to be GDPR compliant and that is to reunite ireland
---
Stephen Connolly 🚳 @connolly_s
🔁
This is my GDPR refrain. I said this before GDPR and I will keep saying it after GDPR.
If you claim that protecting privacy impairs your ability to innovate and weakens your business model, you fail to understand innovation, and your business might be predicated on exploitation.
---
Thrive Digital Transformation @CP_Transform
🔁
In a post GDPR world we need a Strategy to be Connecting with Customers (via Passle)
---
David "Action Required" Meyer @superglaze
🔁
European Data Protection Board & Article 29 WP appear to give some breathing space to align with
---
Emiliano DC @emilianoucl
🔁
@josephjaramillo The problem is that GDPR has nothing to do with real privacy
---
Todo En PC 2.0 @TodoenpcVE
🔁
#Cloud Aligning Your Data Protection Strategy with GDPR. [
rubrik.com
] #Cloud
---
Cia͘r̡a̡n͞ ̛C̶ǫn͝l̡i̧ff͘e̕ @shinyemptyhead
🔁
This might be a better link, but I can't look at it because NY Daily News are geoblocking Europeans over GDPR.
twitter.com
---
Piotr Gnyp @tipheret
🔁
Ad platforms are seeing 25%-40% volume drop in Europe due to GDPR.
Tech press has been misguided in thinking impact of GDPR will be on Facebook & Google when real privacy quagmire was ecosystem of ad networks & trackers on news sites and other publishers
---
Lousewies v d Laan @LousewiesvdLaan
🔁
European Data Protection Board & Article 29 WP appear to give some breathing space to align with
twitter.com
---
Jev @LankeyJev
🔁
I'm:
⚪️ Gay
⚪️ Straight
⚪️ Bisexual
🔘 letting you know that we're updating our privacy policy in preparation for the EU's General Data Protection Regulations ("GDPR") which will go into effect on May 25th, 2018.
---
Kristine Kreidler @KrisKreidler
🔁
Because libraries are hyperlocal and don't share or sell your data, we don't have to update our privacy policies. They're already pretty good.
You're welcome.
The (US) librarians who did not send you a GDPR email this month
Relevant state laws:

---
Jeroen de Lange @jeroen
🔁
How big is the actual GDPR police force? They must work in shifts to keep up with those violations... 🙄👮🏻
---
Gus Macias @gsbnd
🔁
Apple Promotes Powerful Privacy Tools For iPhone, iPad, Mac Users In GDPR Response
---
loading...
Kris Haamer @krishaamer
🔁
"3 things to keep in mind before you design for GDPR" by @dandyamandy
uxdesign.cc
---
Dezeray @DezerayCherel
🔁
Google "EU GDPR"! The Wikipedia page is actually not terrible in terms of general info. It's a new data privacy law that went into effect May 25th and if companies aren't in compliance with it and hold data of EU citizens, they could face fines. So lots of people updating now.
---
Cécile Maindron @Cecile_Talend
🔁
is everywhere, even in your playlists! I recommend Call Me by Blondie. Now if you want to manage your data privacy,
twitter.com
may be a better option!
---
Yo y Yo Mismo #NHSLove @pwallachi2
🔁
@jamtart18 Just a week. But not had a day off since January and feel exhausted. GDPR has taken its toll
---
Roderick Beck @RoderickBeck
🔁
It is more red tape, not less. Europe is much better at finding new rights than it is promoting economic growth. GDPR
twitter.com
is a distraction.
---
Olga Dolinska @dolinska_olga
🔁
The new European General Data Protection Regulation (GDPR) offers an increased level of privacy protection and becomes effective 25 May 2018.
---
e. hashman 🔥 @ehashdn
🔁
What GDPR shows us is what women have been saying all along: you don't understand how consent works.
---
Smarter MSP @SmarterMSP
🔁
22% said that their organization's security and privacy budget increased "significantly" to meet the needs of #GDPR
tek.io
---
aracely isenberg @aracelyisenber3
🔁
Dear everyone who is sending privacy notice updates,
GDPR introduces the right for individuals to have personal data erased.
I should be able to reply to your email and ask for my account to be deleted.
Love,
A gal who didn't realize she had so many accounts
---
Hazel. VOTE YES! @Hazel_ok
🔁
Hiya Mick, I'd love to but I believe there are potential issues now with GDPR? I'd actually probo need to talk to an
twitter.com
expert once the GDPR dust has settled.
---
Lee McClure @mcclurelmc1
🔁
@RealBobMortimer I wonder if Florence and her machine are GDPR compliant, just can't tell from their noises
---
C.H @casperhughes2
🔁
Ad platforms are seeing 25%-40% volume drop in Europe due to GDPR.
---
Dr. Kate Ringland @liltove
🔁
It might be too late for this to work, but I'd like to create a dataset of emails that were sent about GDPR-related privacy/TOS updates. This is FOR SCIENCE! If successful, I'll also release the dataset publicly. Please consider participating and sharing!
---
Philippe Sautjeau @psautjeau
🔁
Microsoft extends new GDPR rules to all customers, not just those in EU
bleepingcomputer.com
---
Sérgio Pinto @sp80live
🔁
Thanks to , with an excellent organization and top conferences! We are super proud of participation!
---
saga ♡ @_slytherphan_
🔁
my main account (@sagasjogren) has been locked because of the new EU law (GDPR) :/
thank you for all your help <3
---
Pedro Diaz @multiservicio86
🔁
You won't be seeing an app update from us due to GDPR compliance, as we don't collect any of your information to begin with. Remember to stay vigilant with the huge influx of mail regarding scams of course..
---
Andrew Holding @andrew2106
🔁
@GamerGeekNews More than likely GDPR compliance.
---
Abbas Hassan @Zorrobazz
🔁
Op-ed | Blockchain and GDPR: Europe's Moral Torc
ccn.com
---
Mark Rosenberg @mrosenberg789
🔁
@gdpr is a BIG CON ! Still getting RUBBISH emails.
---
Nikki Lyons @_nikkilyons
🔁
Every summer, I retweet this superb article on how to spot drowning.
@Slate
---
kevsheldrake @kevsheldrake
🔁
@matthew_d_green Is that a #GDPR win?
---
Hannah Slater @hannahslater87
🔁
This is hilarious! has a I <3 GDPR playlist!
The track names are amazing!
---
Danebury ARS&ES @DaneburyARSES
🔁
Everyone is going on about GDPR. I've tried calling him but no reply.
---
Barrie Sander @Barrie_Sander
🔁
(7) If it is concluded that Facebook does fall foul of GDPR, what options does it have for making its business model compatible? Would providing a paid subscription option be sufficient e.g. "either consent to your data being used for ads or pay small subscription fee"? End.
---
Dietrich Heim @dietrich_heim
🔁
"Data protection hasn't been sexy in the past. That's changing. Now, there's the big bang of fines & data protection is now at the CEO level." Andrea Jelinek, Chair
Meet Europe's new chief regulator of :

---
GDPR Revolution99 @gdpr
🔁
It doesn't have to be assault to be bad, #MorganFreeman - Mashable
mashable.com
---
Fabian Deitelhoff @FDeitelhoff
🔁
Meanwhile in China (while Europe is busy tinkering with GDPR-compliance)….
twitter.com
---
Abraham Newman @ANewman_forward
🔁
Newman writes may force Facebook to "radically change their business model".
MyPOV: So be it. Every industrial revolution sees pioneering businesses unfairly exploit the new technology, making obscene profits, until society reins them in with legal reforms.
---
Matt Moore @engin_eer
🔁
I wouldn't force a robot arm on anyone. People think they're cool but you are out of action for hours per day what wi
twitter.com
th all the updates and reboots and GDPR notices.
---
Garry Connolly @GarryConnolly
🔁
Circular Data Solutions, a manufacturer of destruction equipment for 'end-of-life' storage devices, joins as a strategic partner:
---
---