#FlagDay: 11.621k tweets talking about this in the last 24 hours

People talking about #FlagDay: - realDonaldTrump - VP - NASA - 1776_donttread - SPerezBlundi - EugeneZborovsky - JanetteValenti9 - JoseSan55118629 - johncosta1980 - realjasonbaker2[...]

- lindanye6615 - LaurelCatherine - blindambition - __NickSharp__ - fred_frugal - stephbjack - stephbjack - dshocka79 - jay_longcor2021 - Derekle30414249 - pflv4angels - slainte39 - jeremiahdmartin - geauxforex - EPIK_one - ginamarie54 - TheChrisSuprun - _ThatVoice - midniteriter62 - March4MAGA - gsinders - Clark33Clark - StephenReid1874 - nepafortrump - Muyiscky09 - Dennis85932507 - mcshanehedges - SassySouthern10 - _JacobFlores - BeckyShaddix - Joanie74109979 - ClermontSmitty - 4AllSoulKind - 9fjake - FlagWorks - FlagWorks - SOcean5 - EdwardCalame - amteve - HaHaNoNWO - za53051202 - so_dang_big - Jensentdj77 - carlosaponte_95 - bobbywilson1954 - BoriquaGoddess - LShmalucky - nadadixon1 - IrishPride42 - paulbeatty653 - CIndyStarbuck - JMStrainwreck - taxidriversam - LindaAConnell - Kristin1683 - kimthecrow - BSCSD - fakestreamlies - rlyor - TXKenJSmith - RMCarangelo - jbafaith - Patate_froide - jmeclk - janiek13 - 4VETS4LIFE - nikobel98813882 - Big24hr - ImForYOUAmerica - vaslin81 - Cfd14200 - lopezgovlaw - 2lovies - ghostrider050 - AdedapoLinda - WvTrump - suby7765 - 800guldager - Wutevuh - aquart - simonsez49 - foxybubba18 - Matome_Tommy - danamdc333 - pendozer - R98250729 - RachelTBue - NewtTheBrutt - Naughtington - NickSilvestro2


This Tag appearing in: United States: ( Albuquerque - Atlanta - Austin - Baton Rouge - Birmingham - Boston - Charlotte - Chicago - Cincinnati - Cleveland - Colorado Springs - Columbus - Dallas-Ft. Worth - Denver - Detroit - El Paso - Fresno - Greensboro - Harrisburg - Honolulu - Houston - Jackson - Jacksonville - Kansas City - Long Beach - Los Angeles - Louisville - Memphis - Mesa - Miami - Milwaukee - Minneapolis - Nashville - New Haven - New Orleans - New York - Norfolk - Oklahoma City - Orlando - Philadelphia - Pittsburgh - Portland - Providence - Raleigh - Richmond - Sacramento - St. Louis - Salt Lake City - San Antonio - San Diego - San Francisco - San Jose - Seattle - Tallahassee - Tampa - Tucson - Virginia Beach - Washington - United States - ).
Popular tweets tagged with #FlagDay: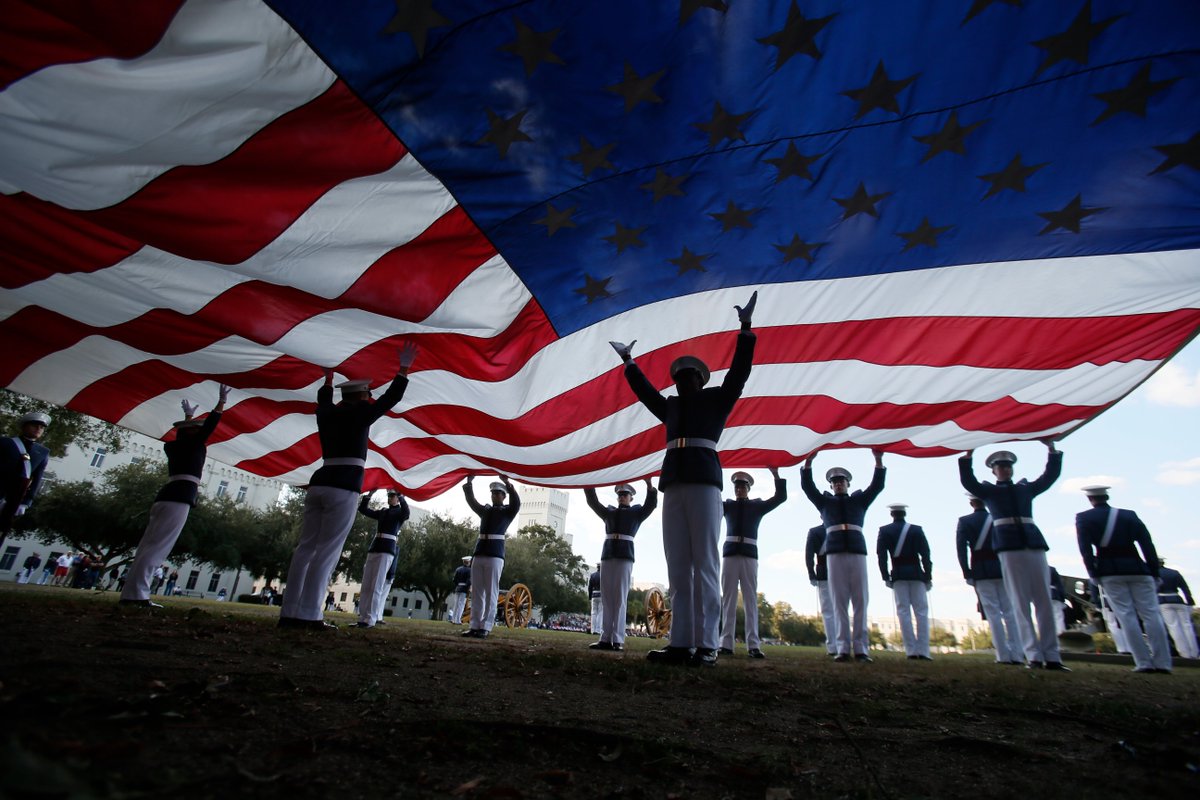 Jay Newton @NewtTheBrutt
🔁
Forever in peace may she wave #FlagDay
---
loading...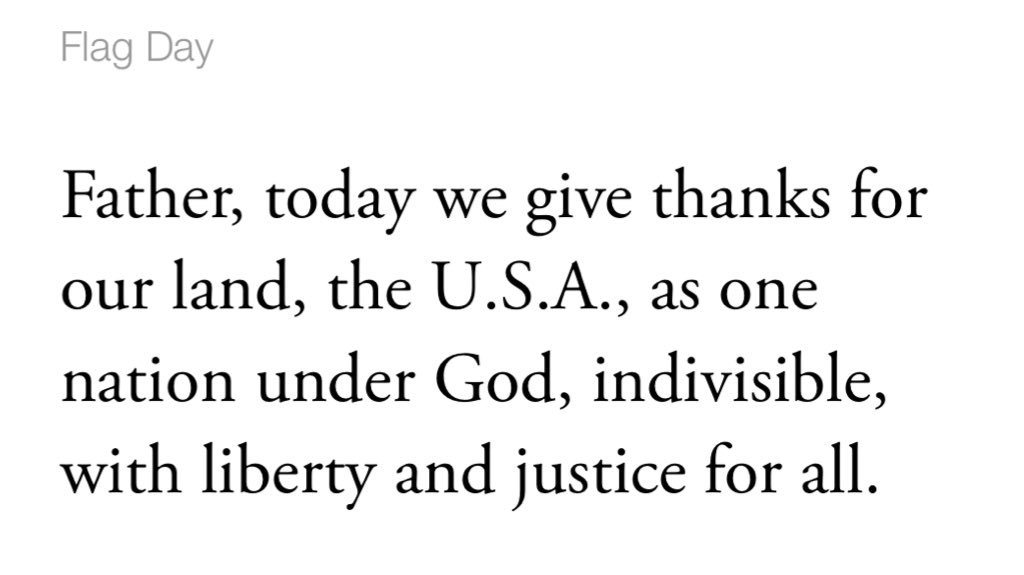 Jeremiah D. Martin @jeremiahdmartin
🔁
Today's prayer via @if714. #FlagDay
---
Jake @_JacobFlores
🔁
Old Glory, long may she wave!
Happy #FlagDay
---
💞Cindy Kennedy⭐🇺🇸 @CIndyStarbuck
🔁
RETWEET if you think James Comey should be LOCKED UP!
#IGReport #FlagDay #LockHimUp
---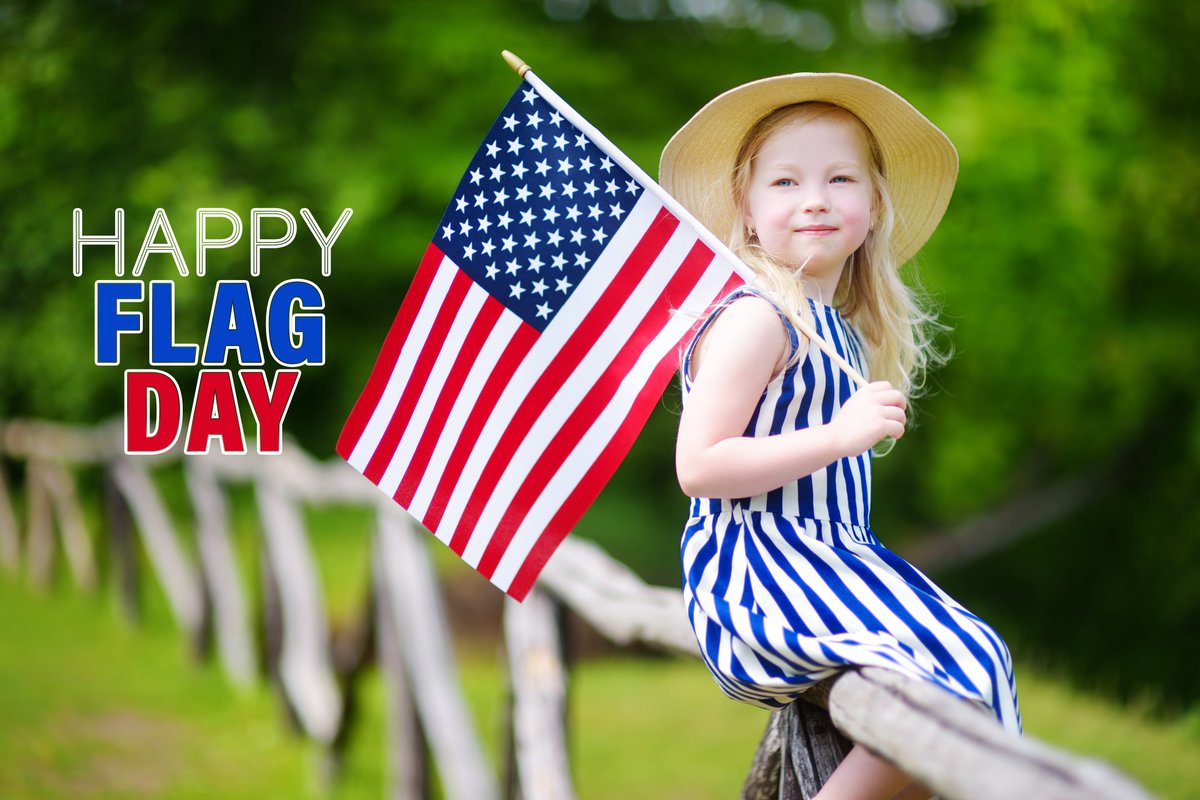 DShocka79 @dshocka79
🔁
Get out and show your red, white, and blue pride! #flagday #flag #america #holiday
---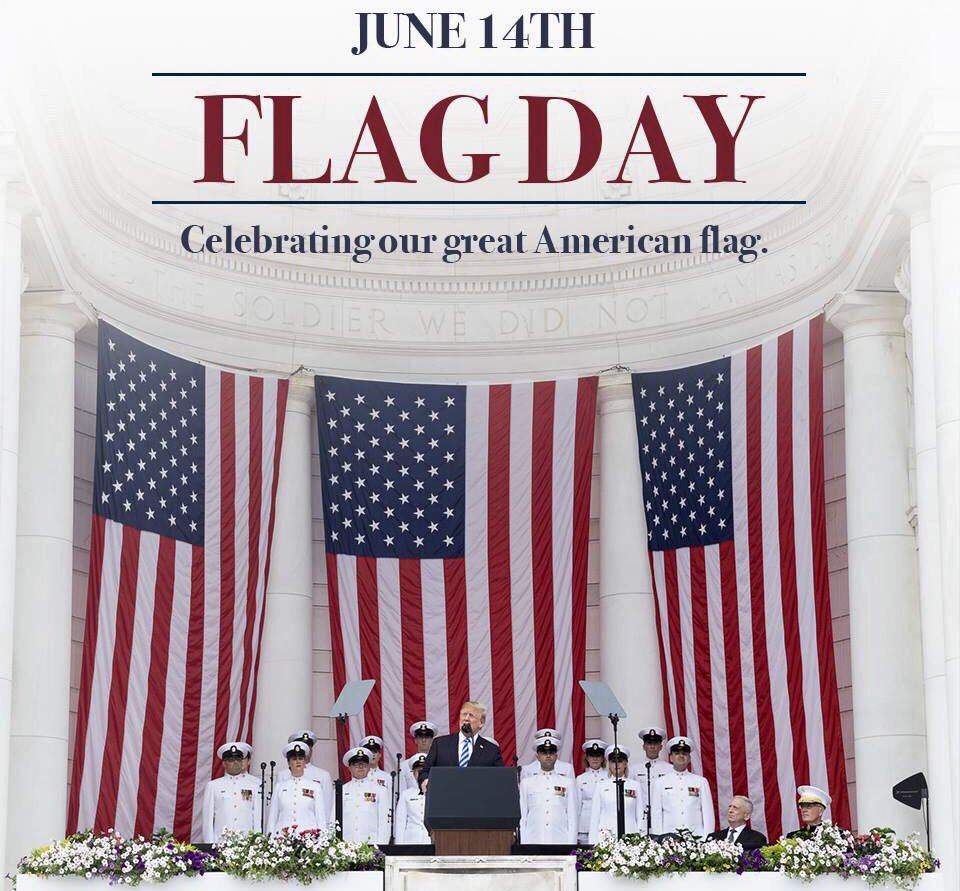 Linda @lindanye6615
🔁
Happy #FlagDay🇺🇸
---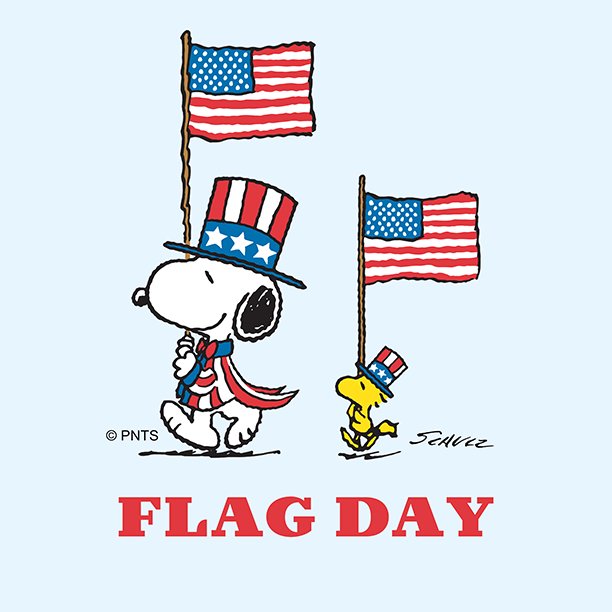 Stéphane PérezBlundi @SPerezBlundi
🔁
Happy #FlagDay!
---
Vice President Mike Pence @VP
🔁
"I pledge allegiance to the Flag of the United States of America, and to the Republic for which it stands, one Nation
twitter.com
under God, indivisible, with liberty and justice for all." 🇺🇸
---
NASA @NASA
🔁
Happy ! Here, an American flag points home to Earth from the lunar surface. We're currently planning a new -focused
twitter.com
journey that starts with increasing science activities near/on the Moon, ultimately returning humans to the surface.
---
pessimistic optimist @EugeneZborovsky
🔁
Interesting NY files a law suit against Trump Foundation on his birthday but for years they have ignored the Clinton Foundation's theft of $6 Billion in donations meant to rebuild Haiti. To date the media refuses to cover Haitian protests against this heinous crimes
---
JanetteValenti @JanetteValenti9
🔁
So on flag day, our almost-leader wants to remind everyone that she also committed the same crime as James Comey, who investigated her for the same crime. They both find each other innocent.
---
jason baker @realjasonbaker2
🔁
Hi Earth 🌏.
Wanted to let you know that the American flag 🇺🇸 still stands for our imperfect union's centuries-long drive for greater truth, justice, liberty & equality.
It DOESN'T stand for those TEMPORARILY in power. Hang in there. We're working on it.
Happy 🇺🇸
---
Laurel Catherine @LaurelCatherine
🔁
241 years ago, the Stars and Stripes design for the national flag was approved by Congress! We are proud to display this symbol of freedom, equality, sacrifice, justice, and hope, each and every day 🇺🇸
---
Sharlyn Ayotte @blindambition
🔁
The things that the flag stands for were created by the experiences of a great people. Everything that it stands for was written by their lives. The flag is the embodiment, not of sentiment, but of history. - Woodrow Wilson
---
fred frugal @fred_frugal
🔁
241 years ago, the American flag was adopted by the Second Continental Congress. On we celebrate this great symbol of freedom and liberty.
---
Steph @stephbjack
🔁
On this , I thank God for the freedoms He has blessed this country with, for the foundation of faith our nation was built on, and for the brave men and women of our military who defend it.
---
Steph @stephbjack
🔁
241 years ago the United States of America adopted today's current flag! On HPU's campus there are more than 50 American flags.
---
patsy fernandez @pflv4angels
🔁
Thursday, 14 June 2018
Today we honor the Stars and Stripes that fly over our country and we remember the brave men and women who paid the ultimate sacrifice protecting our great American flag and our freedom.
---
Knock Knock @geauxforex
Happy ! We're giving away a flag to some lucky fans.
🔁
---
Eric Kunath @EPIK_one
🔁
Happy , Marines.
"When we honor our flag we honor what we stand for as a Nation — freedom, equality, justice, and hope."
— Ronald Reagan
---
Gina Marie @ginamarie54
🔁
Hopefully With The IG Report We'll Stop The Phony Witch Hunt Into The Trump Campaign & Finally See HER 33,000 Emails Involving The Clinton Foundation Which Comey Failed To Investigate According To Protocol
---
Angela F @midniteriter62
🔁
Proudly served under our flag in the U.S. Navy. It is a symbol of our enduring freedoms and a reminder of the democratic ideals that make this country a beacon of hope for so many around the world. Happy .
---
#March4MAGA @March4MAGA
🔁
🚨 LIVE NOW! 🚨 The Fall Of The Deep State is among us as Infowars launches a 34 hr LIVE broadcast to analyze the highly anticipated .
👉 TUNE IN NOW: 👈
---
Gregg Sinders @gsinders
🔁
What a great flag ceremony yesterday. Thank you Travis L. Horrell for the donation of the flag pole and flag. What a special Flag day we had.
🇺🇸🐊
---
Derek Clark @Clark33Clark
🔁
Was able to honor the U.S. flag and of all the freedoms, ideals and sacrifice it represents at the annual Celebration at the Purple Heart Memorial Veterans Park in Utica along with the CNY Chapter #409 Military Order of the Purple Heart & the Utica Elks Lodge #33.
---
Muyiwa @Muyiscky09
🔁
#FlagDay James Joyce Ronaldo #FilmsThatDGAF Kawhi
tinyurl.com
---
Shane McDonald @mcshanehedges
🔁
DECORATING TIPS:
1/ What concentration camp can't be made even more cheerful with Old Glory? 2/ Give your All-American facility a cute name, like "Koncentration Kamp 4 Kidz"! 3/ Glowering old men and inscrutably ominous quotations about war only add to the festive feel!
---
💜Sass💜 @SassySouthern10
🔁
Our flag those who have fought to protect it, & is a reminder of the of our nation's founders &
As the ultimate icon of America's storied history, the represents the very best of this
---
Becky Shaddix @BeckyShaddix
🔁
"Flags of this size have a very hard life." At 33 feet by 30 feet, our Star-Spangled Banner flag is BIG. It survived the War of 1812. Now it's our job to make sure it survives for millions of visitors to see:
---
9, 9fj, Jake @9fjake
🔁
When you talk about the flag like you own it, try to demand patriotism, prevent peaceful protests, throw immigrants in camps, attack your own people, commit treason, obstruct justice, tweet nonsense and abuse your powers...
You're not a patriot. You're a dictator. 🇺🇸
---
Flag-Works.com @FlagWorks
🔁
13 Rules for Displaying the American Flag
mentalfloss.com
#flagday
---
Flag-Works.com @FlagWorks
🔁
The latest
Flag-Works.com
! Thanks to @samstravblo
flagnews.flag-works.com
g @AllegraTucson @EEII_UMA #flagday #history
---
SOcean @SOcean5
🔁
Happy Birthday, President Trump!
Thank you for giving us a booming economy & the lowest black unemployment in history.
---
Edward Calame @EdwardCalame
🔁
Thank you . for serving our country for over 3 decades🙏 Justice MUST be served. He fought for us, now we MUST continue to fight for him!! Thank you for your continued support!!
---
So Dang Big @so_dang_big
🔁
19 people become U.S. citizens during naturalization ceremony at Smithsonian on 🇺🇸
"It's my new birthday!" said Saida Elkiram, excitedly.
Welcome!👏 You came here legally


---
Tim Jensen @Jensentdj77
🔁
"I pledge allegiance to the Flag of the United States of America, and to the Republic for which it stands, one Nation under God, indivisible, with liberty and justice for all." 🇺🇸
---
cuchi @carlosaponte_95
🔁
Hi friends❤️❤️❤️HAPPY 🇺🇸I hope everyone celebrates & honors their countries today😊
Global Good Announcement tomorrow❤️🌎
---
Lucky Maya Shmalucky @LShmalucky
🔁
do you understand
Ft Tory_lanez_Gunna
---
paul vincent beatty @paulbeatty653
🔁
Today, we celebrate Old Glory and the 243rd birthday of our U.S. Army. Let us never forget the freedom our flag represents and the sacrifices made to defend our nation.
---
JMS Pundit @JMStrainwreck
🔁
Our Buffalo Bulls flag is raised on and every day! Looking forward to more fans waving their flags in support the Bulls!
---
loading...
Kristin NKOTB 4EVER @Kristin1683
🔁
The blue behind the Stars and Stripes represents vigilance, perseverance, and justice... just like the Reagans! 👮🏻💙 Happy ! 🇺🇸
---
Ballston Spa CSD @BSCSD
🔁
Happy from Mrs. Rabideau's class! What an awesome morning ! Thank you to Ms. Brunson, Mr. Hemans, our school chorus members, and Student Council members! 🇺🇸❤️💚
---
Ken Smith @TXKenJSmith
🔁
#FlagDay , one of the few symbols that should unite all Americans. God Bless the USA.
nationalreview.com
---
RM Carangelo @RMCarangelo
🔁
@AmyMek's account has been withheld in Germany, France based on local law(s).
support.twitter.com
Learn more.
---
A familiar force @Patate_froide
🔁
Probably, one of my most complex artworks so far.
---
judy k @jmeclk
🔁
Our flag has survived attacks both domestically and abroad, yet she still stands strong. It is the beacon of freedom for this world.
---
4Vets4Life @4VETS4LIFE
🔁
"There is not a thread in it but scorns self-indulgence, weakness and rapacity." ~Charles Evans Hughes
twitter.com
---
Damir SD @nikobel98813882
🔁
Noon at the George Washington Bridge, where the world's largest free-flying U.S. flag was on display today. Happy , NYC!
---
Dav.V @vaslin81
🔁
The has defended this nation's flag since 1775. As we mark the 's birthday and , let us remember those who answered the call to service. 🇺🇸
---
Linda Adedapo @AdedapoLinda
🔁
It was 75 years ago today, on , June 14, 1943, that the US Supreme Court held that no government official — from the president of the United States to a lowly school teacher — could force anyone to stand up for the flag or pledge allegiance to it.
---
subySTR @suby7765
🔁
*TEAMWORK*
Perfection at its best..
Nobody from the opposite team could even touch the ball...
8 passes, 18 seconds and a Goal
Perfect example of team work.
watch..18 seconds video only
---
aquart @aquart
🔁
I honor by remembering all those who have sacrificed for our country, including those who lost their careers speaking out against white supremacy, police brutality, and gross injustice against those too weak and vulnerable to speak out for themselves.
---
Rachel Buechner @RachelTBue
🔁
Happy ! Did you know that the American flag painted on the VAB is 209 feet tall? Each star is six feet across and the stripes are nine feet wide — that's as big as our tour buses!
📍Vehicle Assembly Building
---
---