Festival: 132.904k tweets talking about this in the last 24 hours

People talking about Festival: - marshmellomusic - L0oiic - iHeartRadio - jessbrammar - SrinivasR2013 - Control_Records - LitCors - MPTourism - fxxckitt - _nadia_kelly[...]

- LemuelRisaac - WBCricketClub - memphisnews - AlgoaFMNews - AmericNews - StrucciMovies - CllrJohnLegrys - Rush_tweeps - NoMoreJazzz - m_ainihi - TasteDVibez1 - wsjtk - DrSurgeonGuy - PRWeekUS - ktondera - Yacakins - DruidTheatre - ahoysailor_v - 1450whtc - AyyyyeSl33PE - CraftsCouncilUK - CriterionDaily - espsail - TicketArena - viniciussallesD - clements - VTATA6 - plentyofalcoves - shonfaye - The_music_gala - peacelove5207 - RahilaHussain1 - sahvedge - StCeciliasHall - DeanKavanagh89 - MyDoncaster - nhoa_97 - MariemontThtr - nell_lufc - ananth_sub - GregAtkinson_jp - StephenTipping - DianaMSharpton - myleshennessey - TactixSA - QRoonjha - o_ee5y - WZXSAI0M26scMGv - Vogue2Vintage - LAGFF - Manc_Labour - AngelikiStg - NickVagus - Mighty_Dub_LA - rudyglove27 - AllWalesSport - periodicnerdy - MechaDizTweets - Berna_Patri - ImJeffStyles - rgX4jIAzoHVF860 - KBRILondon - hareandhounds - BrewskiandHops - lunamonelle - Hevcicle - CButler_Cambs - lafta2000 - tabby_mofmof - MitchyC17 - Ale_Ocampos - tokimekifa_fa - laureenphil - manakamanashop - JandeGoei - CBVRSB - slousmith - tush_andre - saltyanjun - joe_macphail - jazzyjollyjaunt - revolutia - HoveGirlsrugby - leo_gustaman - manakamanashop - GossipBucket - gist_organizer - maryelizanne - Michael18619377 - tzDiscovery


This Tag appearing in: United States: ( Nashville - ).
Popular tweets tagged with Festival:

Gist Organizer @gist_organizer
🔁
Cate Blanchett Looks Chic Arriving in France for Cannes Film Festival 2018!
gistorganizer.com.ng
---
loading...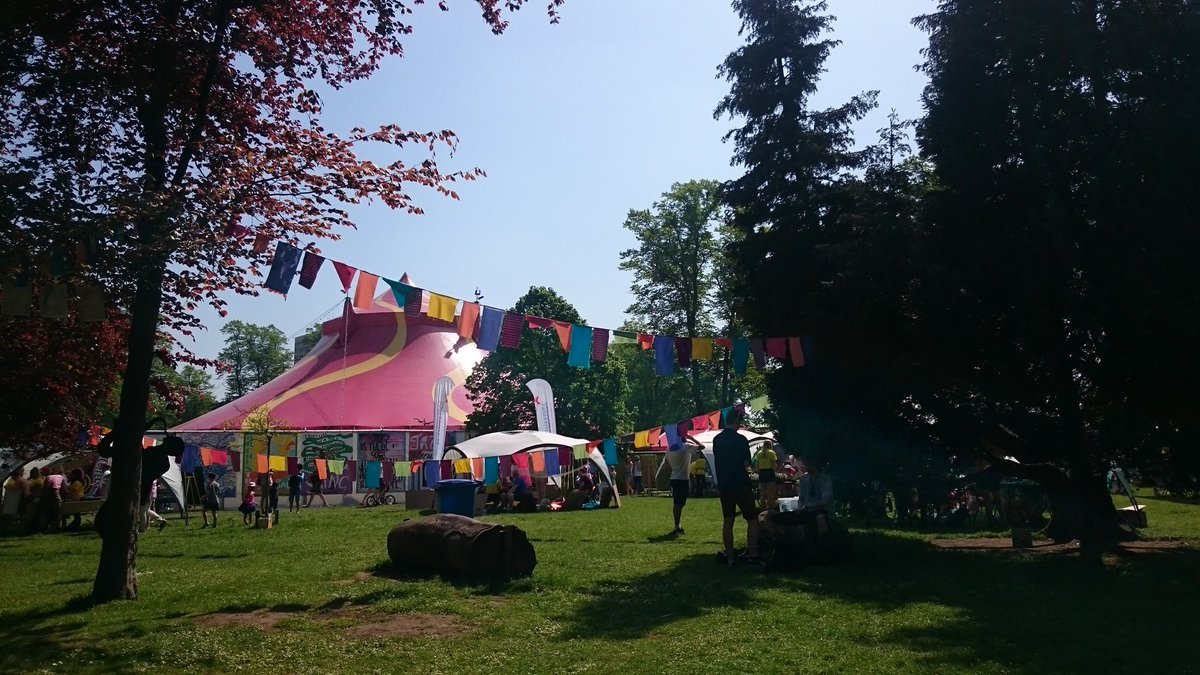 DrifterNick @NickVagus
🔁
Another glorious day at the Cheltenham Jazz Festival @CheltJazzFest
---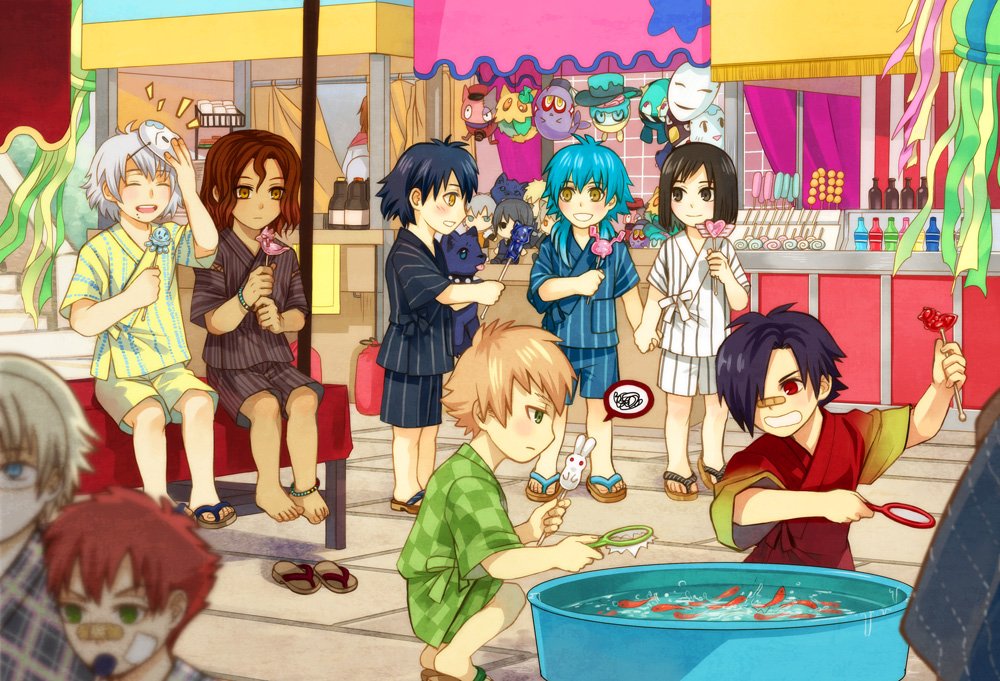 お餅川ファーファ @tokimekifa_fa
🔁
DMMd kids at the festival.
ヾ(。・ω・)シ
---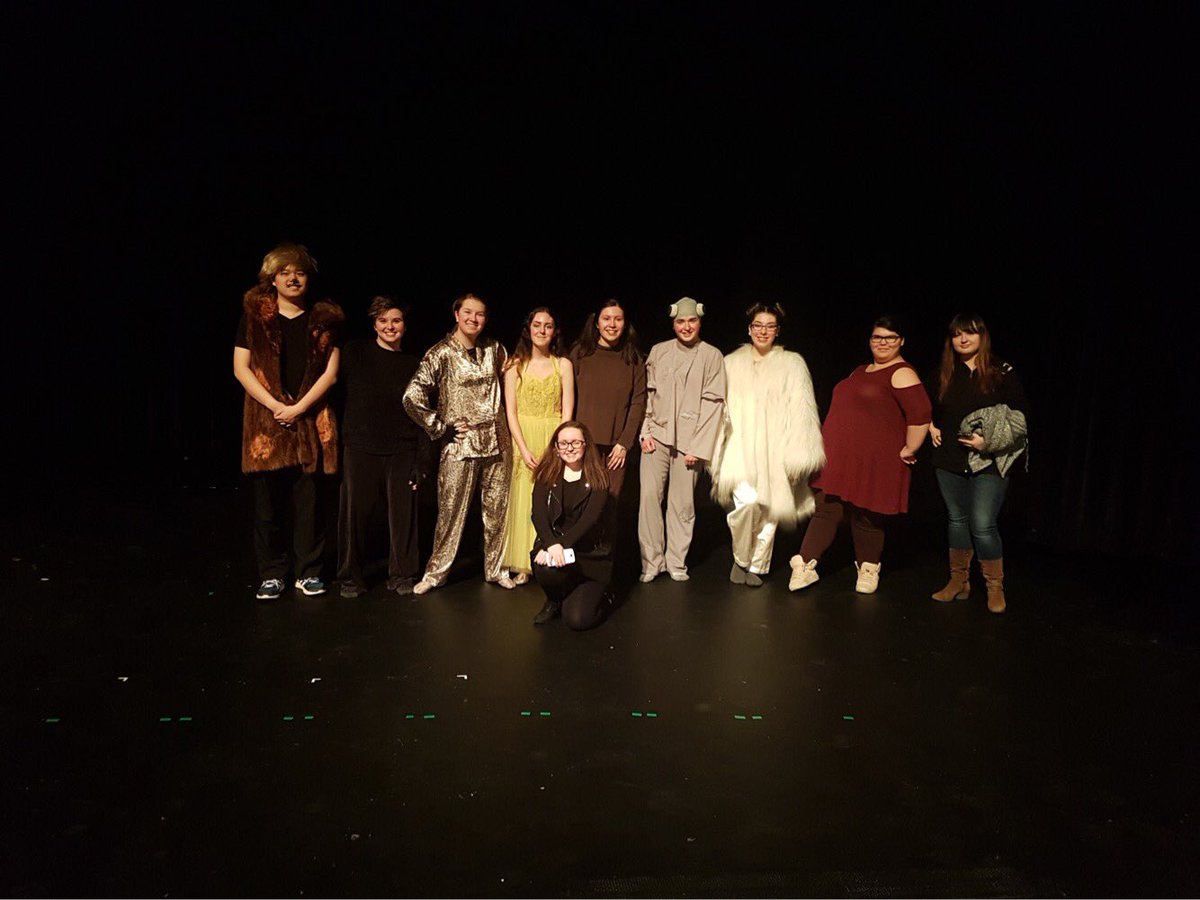 CB-VRCE @CBVRSB
🔁
Shout out to the SA Drama Group for performing wonderfully at the CBU Boardmore Youth Festival
---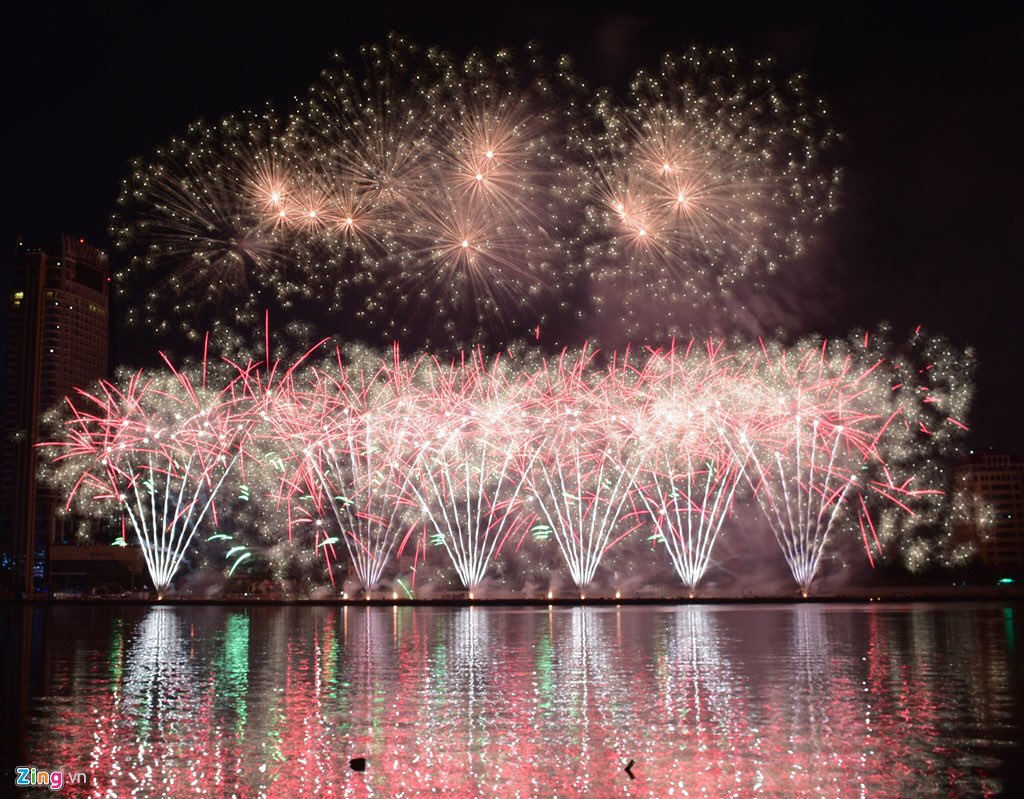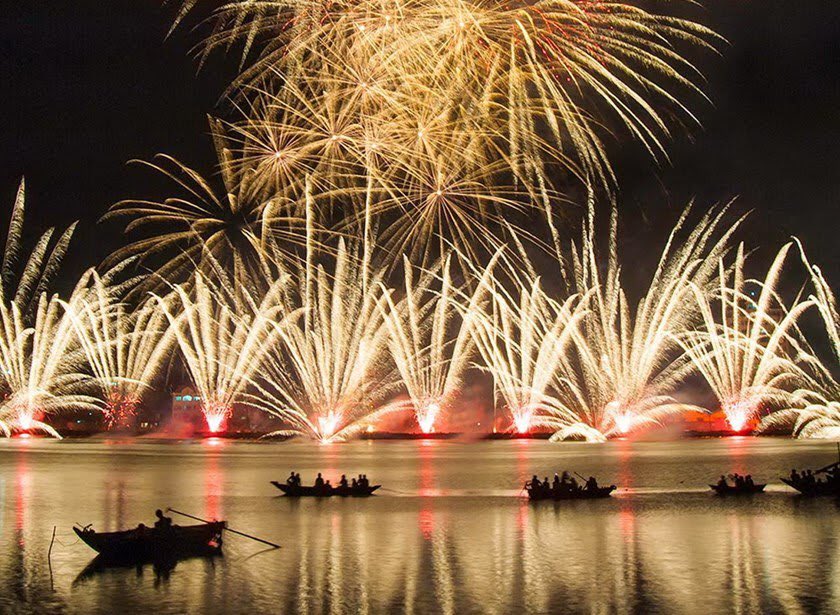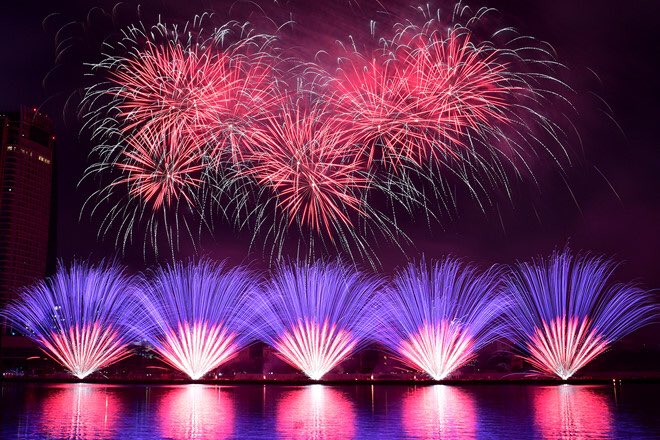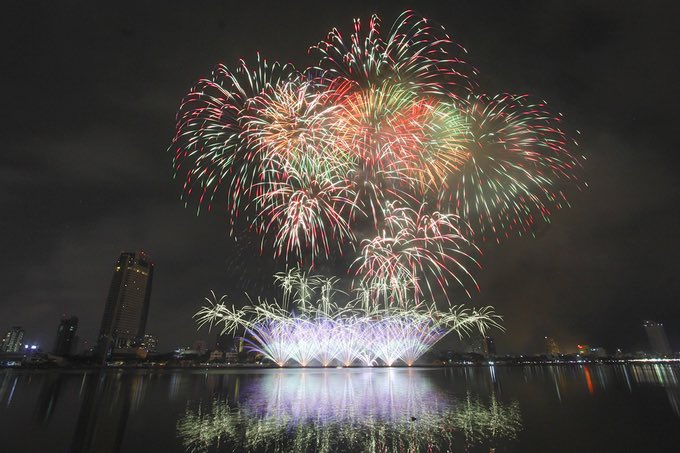 ゆうき【休日はお休みします🙇】 @WZXSAI0M26scMGv
🔁
Brilliant international fireworks festival in Da Nang .
---
10 de fevereiro de 2017
V TATA fan account @VTATA6
🔁
All of the best looks from the 2018 #iHeartCountry Festival red carpet 💫
---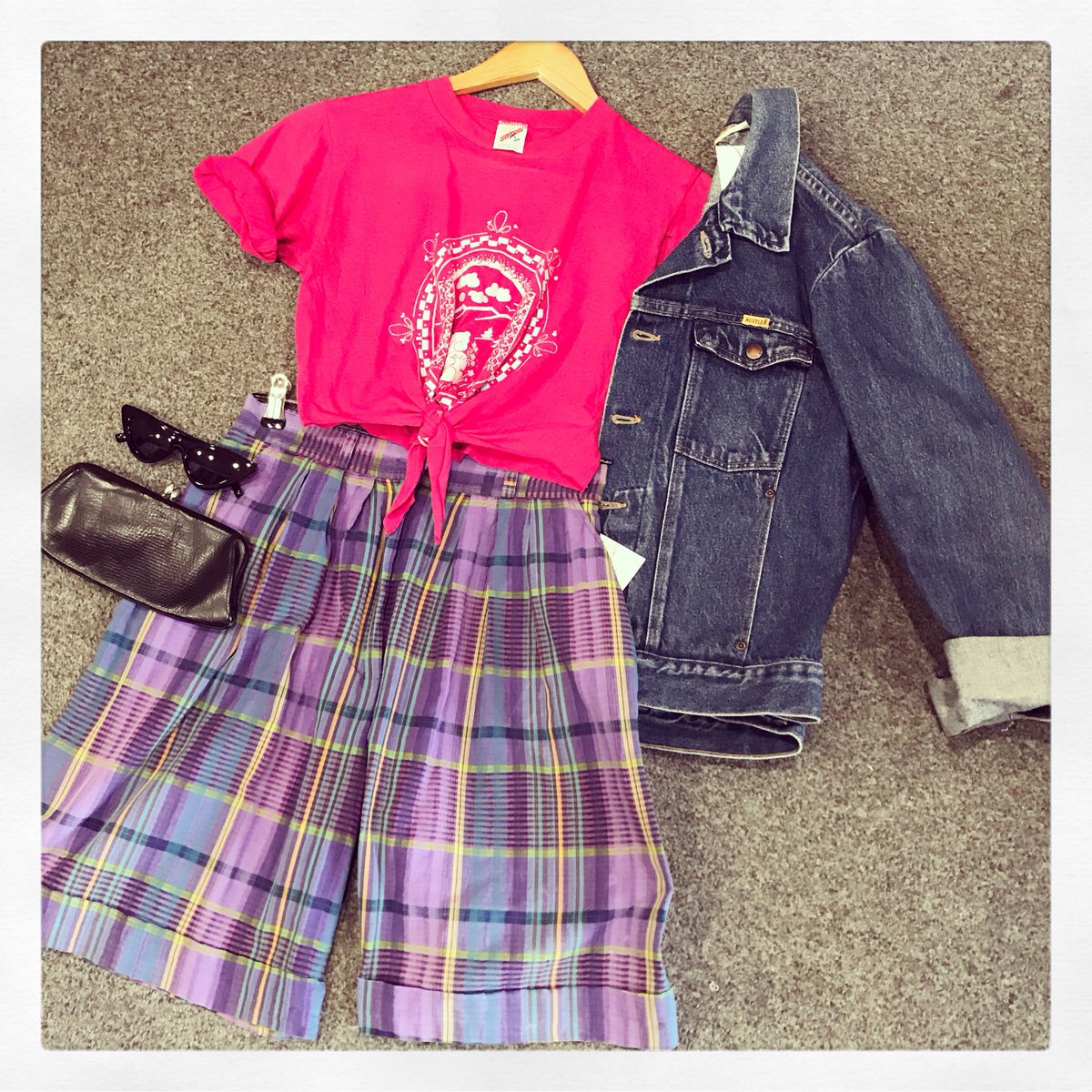 Ahoy Sailor Vintage @ahoysailor_v
🔁
Vintage shorts 💕 reworked cropped top 💕 denim jacket 💕 perfect festival fashion 👌
---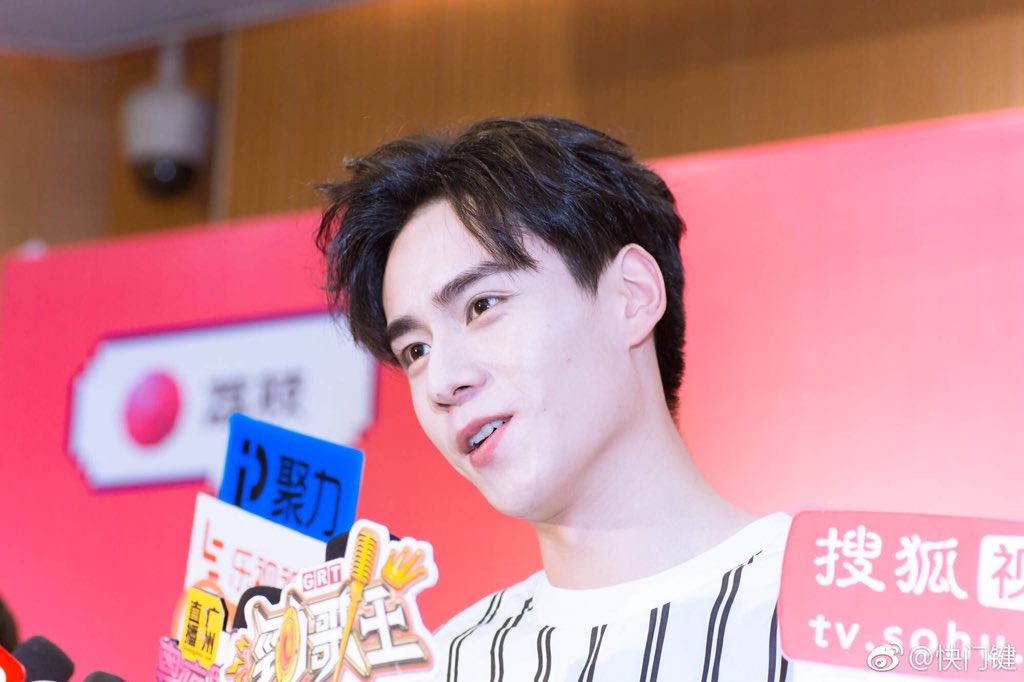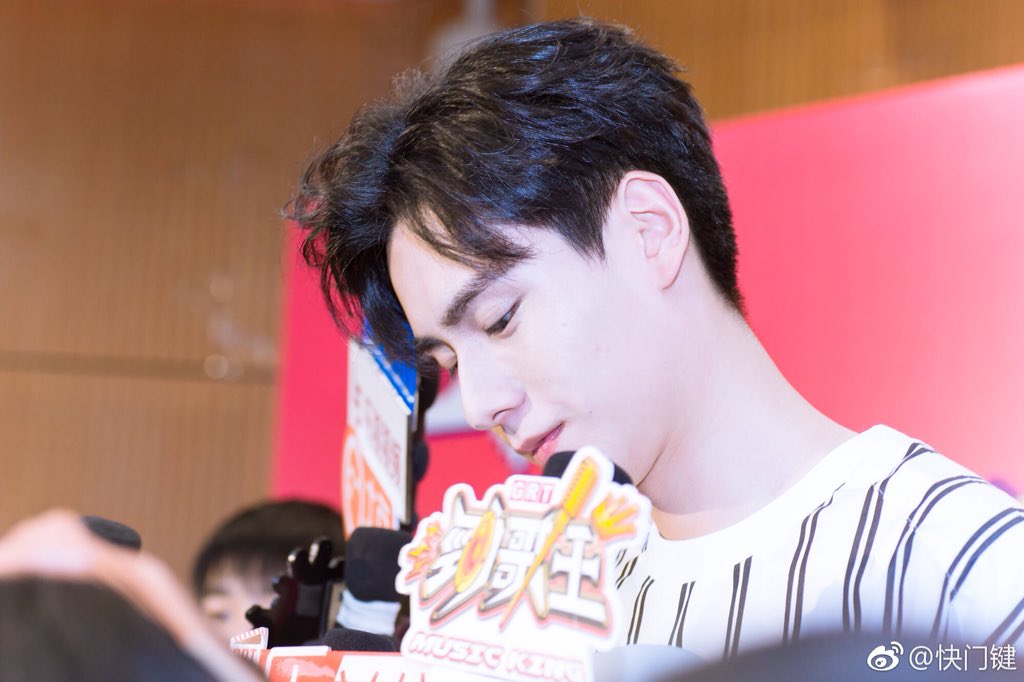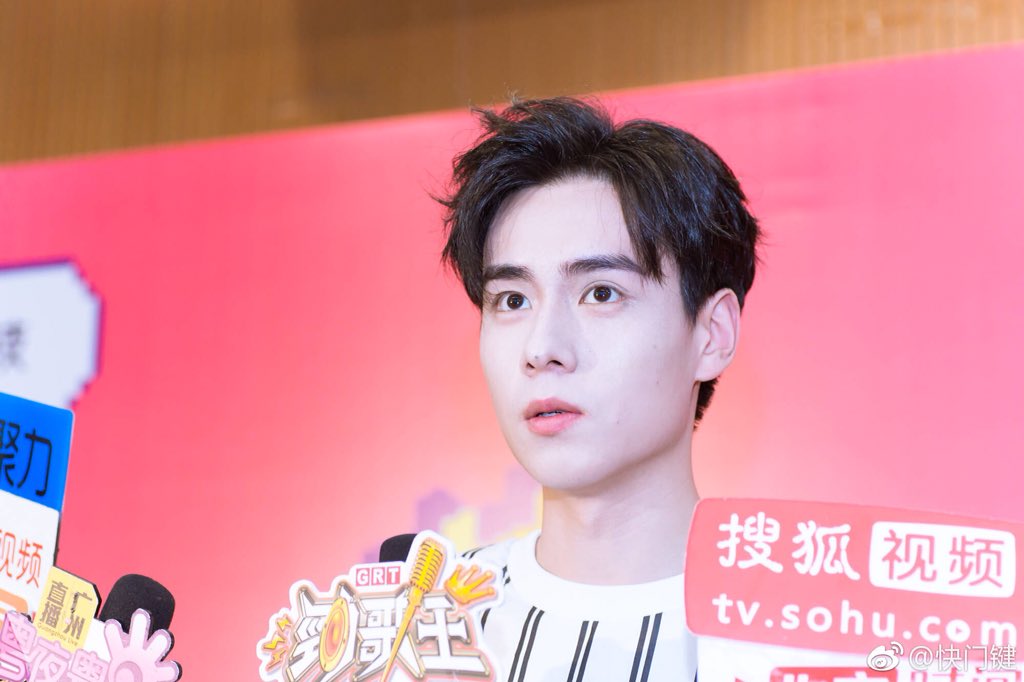 Angel @wsjtk
🔁
[Weibo] 180505 Lizhi Festival
©️ 快门键
Epitome of true perfection 🔥
#HuYiTian
---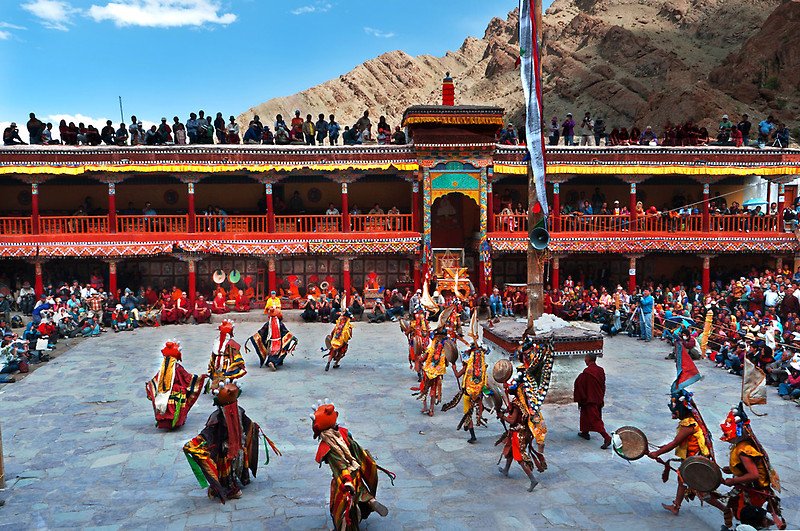 M. Ainihi @m_ainihi
🔁
Hemis Festival in Ladakh scheduled on 23rd June 2018
#travel #travelblogger #festival
---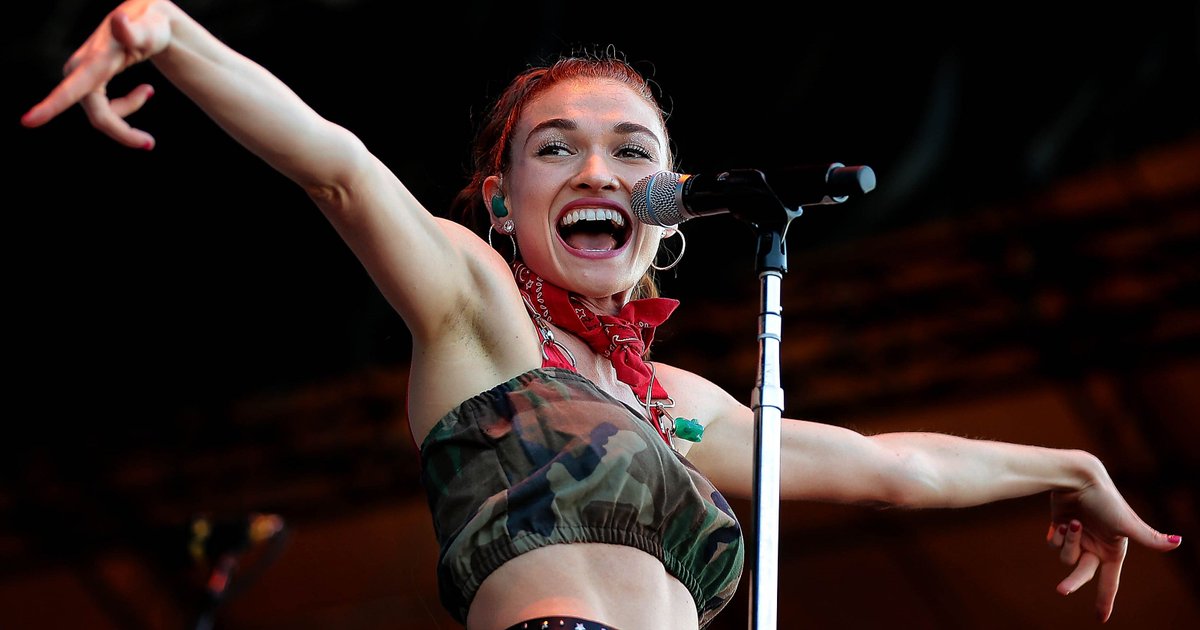 Commercial Appeal @memphisnews
🔁
Great performances close out Beale Street Music Festival
memne.ws
---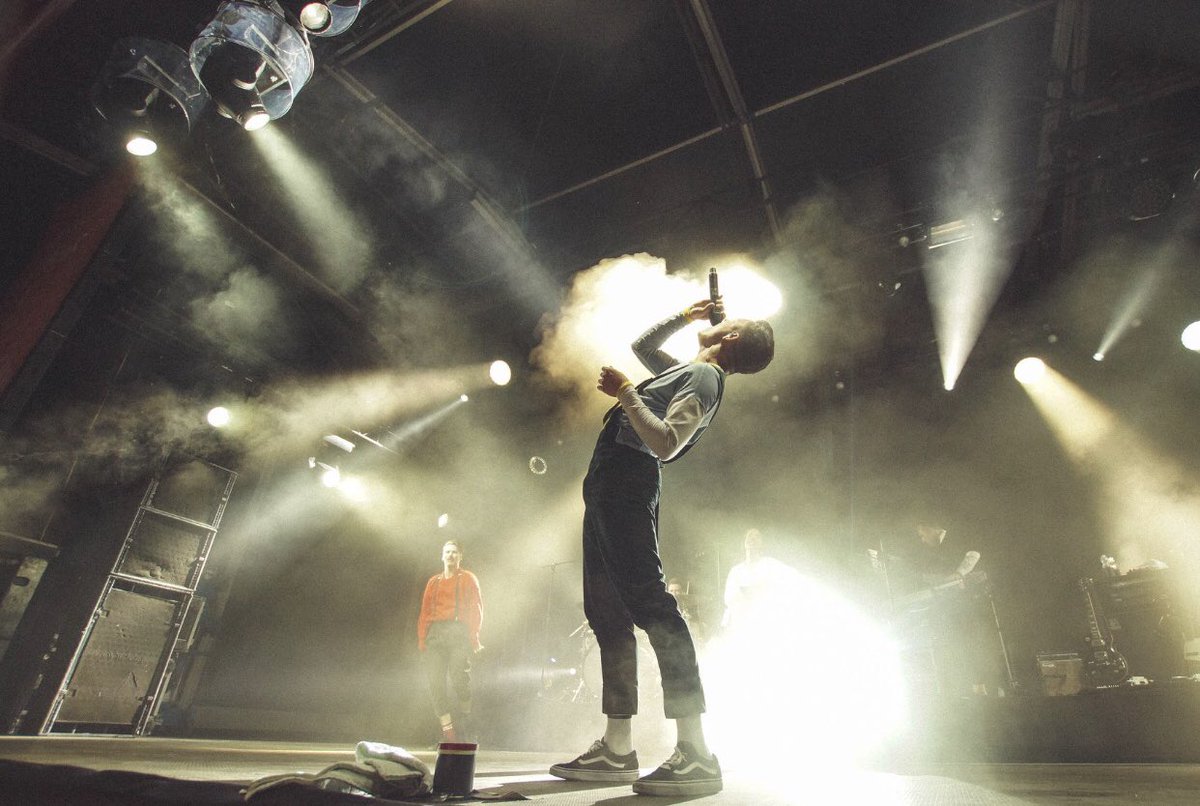 Loic Nottet @L0oiic
🔁
1st Festival ✌🏻! Thank You!!!
---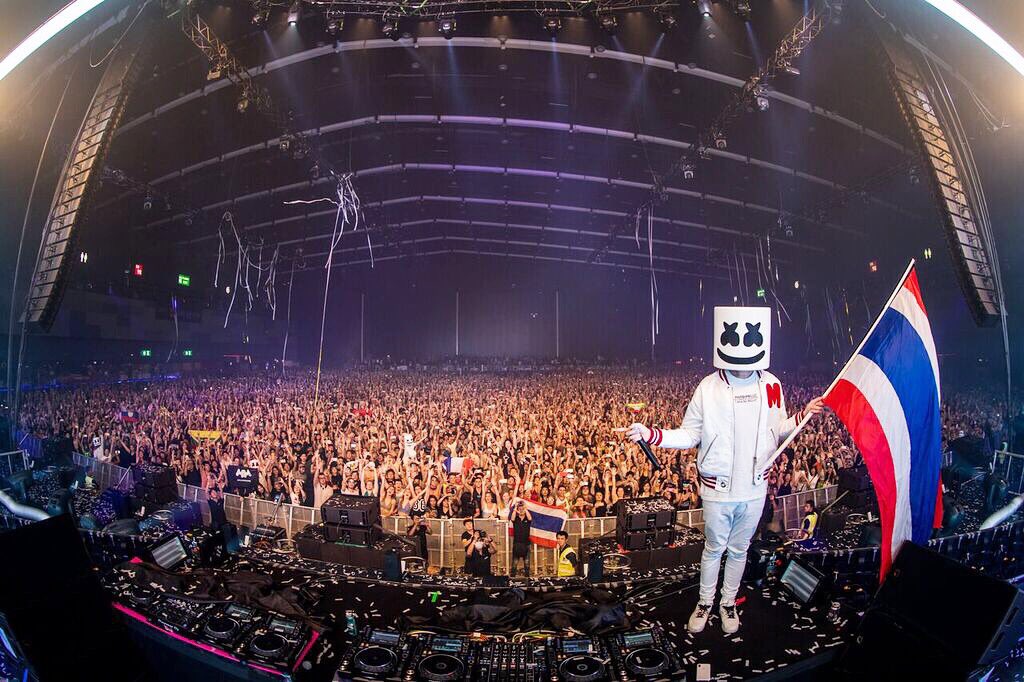 marshmello @marshmellomusic
🔁
Together festival ❤️ Bangkok
---
iHeartRadio @iHeartRadio
🔁
TONIGHT! , and more take the stage in Austin for the party of the year. Watch Festival by now!
twitter.com
---
Jess Brammar @jessbrammar
🔁
Just remembering the time, as a student in St Petersburg,I tried to explain the notion of a "bank holiday" in Russian
twitter.com
to a class of international students. "It's a day when the banks are closed! Erm, the festival of the closing of the banks? I don't know why it's about banks, no"
---
Srinivas Rajaraman @SrinivasR2013
🔁
Tech experts talk about what makes virtual reality so promising for making movies and TV
lnkd.in
---
Control Records @Control_Records
🔁
We had a great time in Liverpool and now we are leaving to to play our second gig with at sooooo excited to see you guys again in a beautiful city! Good bye Liverpool see you again! Thanks festival it was amazing!
---
LiteraryCorstorphine @LitCors
🔁
An opportunity to hear 's work at Festival via
annestenhousenovelist.wordpress.com
---
MadhyaPradeshTourism @MPTourism
🔁
Drop in at Malwa Utsav where you will have an opportunity to witness cultural performances in spectacular awe. The Festival going on at Lal Bagh Palace, Indore is sure to enthrall you with some mesmerizing performances.
---
Dommm @fxxckitt
🔁
COMPETITION TIME! Want to WIN TWO FREE tickets to this year's festival? Then LISTEN UP!
All you need to do is RETWEET THIS POST
FOLLOW
TAG the mate you want to bring with
Have the MATE do the same!
COMPETITION CLOSES NEXT FRIDAY! GOOD LUCK.
---
nadiakelly @_nadia_kelly
🔁
Theirs honestly not a better feelin than dancing like a prick in a tent at a festival w ur bestmate
---
Lemuel Isaac @LemuelRisaac
🔁
OFFICIAL RELEASE: 3 women and 2 men compose the Un Certain Regard jury of the 71st Festival de Cannes. Chaired by Benicio Del Toro, this jury will reveal the prizewinners on Friday, May 18, during the Closing Ceremony. 🎬
More info:
---
Royal Wootton Bassett CC @WBCricketClub
🔁
district U13 festival under way at WB. What a day for cricket. Bars open. Alcohol from 12. Enjoy the day.
---
Breaking News Americ @AmericNews
🔁
Cannes film festival in court over Terry Gilliam dispute
washingtontimes.com
---
Strucci @StrucciMovies
🔁
Hey if you're in the southeast I'm gonna be at in about a month! We have a film in the festival and I'm gonna be paneling! I have a bio and everything!
---
Cllr John Legrys @CllrJohnLegrys
🔁
checked your for
Still not too to get for around with us 😂😂
---
Rushdi Cruizer @Rush_tweeps
🔁
is Pride of South Indian cinema😎
• 2 national Awards😍

• Anna won filmfare best actor😍

•2 Prestigious Vikatan Awards
•Screened in China international film festival
---
No More Jazzz @NoMoreJazzz
🔁
Tom Harrell "I Remember You" - Jazz nad Odra festival, Wroclaw 2018 04 29:
youtu.be
via @YouTube
---
Taste D Vibez @TasteDVibez1
🔁
Upcoming Events:
Solihull and Rover 22nd-24th June
Sharrow Festival Sheffield Sat 7th July
St Georges School Peace Festival Fri 13th July
---
Patrick Day @DrSurgeonGuy
🔁
hey, now i'm allowed to talk about them, "let's talk about sex" and "believer" are awesome films that are both on at the film festival in Wellington and Auckland in a couple of weeks. check them out!
(and my review in here)

---
PRWeek US @PRWeekUS
🔁
The PR Week 5.4.2018: On location at Brand Film Festival New York
prweek.com
---
ktondera @ktondera
🔁
will be featuring some well-known speakers from the industry!
Find out they are right now on this Blockchain Festival website walk-through video:
---
Yacakins ➡️ EDC LV 🌈🦄💖💕 @Yacakins
🔁
🚨🚨🚨🚨
RETWEET this NOW to one of two $100 gift cards for our new Festival Season Part 3 release! 😍
*MUST be following to win! (Winner DM'd 5/8)
View full release here: 💥
---
Druid Theatre @DruidTheatre
🔁
WAITING FOR GODOT currently on its USA tour and will play for the Edinburgh International Festival
---
Crafts Council UK @CraftsCouncilUK
🔁
Get your tickets now for Real to Reel: The Craft Film Festival in partnership with which starts tomorrow!! An ecle
twitter.com
ctic programme of shorts exploring our relationship with materials and making.
---
Rise @espsail
🔁
Had such an amazing day at the march and festival in Brisbane today. Shot this 90 second video en route.
♥️✊🏻
---
Ticket Arena @TicketArena
🔁
ICYMI: Stormzy's massive @ibizarocks takeover announce full lineup and day tickets 🔥?
ticketarena.co.uk
?
---
Vinicius Salles @viniciussallesD
🔁
Croydonites festival of new theatre, tickets still available so don't miss out and checkout my interview with -
---
Clem @clements
🔁
Rock!
redbull.com
---
shon faye. @shonfaye
🔁
Amnesty International has organised a one day festival "Women Making History" dedicated to celebrating and supporting
twitter.com
true work of Women Human Rights Defenders on 20 May. I'm excited and honoured to announce that I will be the host for the entire day! Book now:
---
The Music Gala @The_music_gala
🔁
Next, New & Recent Releases 4-to-6 AM PDT Los Angeles Music Festival® Network👂🏼 info:
player.live365.com
---
loading...
Rahila Hussain @RahilaHussain1
🔁
Are you familiar with our Lunch Bite series? Over the festival we will be holding a number of 40 minute events on a range of topics from feminism to how to be a hermit. So if you're tired of eating lunch at your desk, take a break and get inspired with us!
---
St Cecilia's Hall @StCeciliasHall
🔁
Happy Birthday Brahms! We're enjoying practicing the Academic Festival overture for our concert this coming Sunday.
---
Dean Kavanagh @DeanKavanagh89
🔁
Animal Kingdom will receive its South American at Festival ECRÃ, screening at , July 17th - 22nd. More info:
twitter.com
---
Doncaster Council @MyDoncaster
🔁
@twistedninja Sorry about that Kirsty. It's fixed now:
doncaster.gov.uk
---
Ananth @ananth_sub
🔁
Please take such steps for Ganesh festivals, Ambedkar Jayanti, Shiv Jayanti. Every festival now is a means for politi
twitter.com
cal propaganda. Stop it please
---
Greg Atkinson @GregAtkinson_jp
🔁
@JoScoMac Actually we have an annual festival here where we burn all despised shoes after calling them nasty names :)
---
Stephen Tipping @StephenTipping
🔁
Just to echo what the Beer Festival says...
Thanks to everyone who came down to the club this weekend. There was some great Cricket, Music, Beer, Food and fun had by everyone.
Hope to see you all soon.

---
myles @myleshennessey
🔁
I'm selling a ticket for Hideout festival 2018, if anyone's interested it's on Eventbrite. will take PayPal so just m
twitter.com
essage ✅ Link below:
---
#OriginalTactix® @TactixSA
🔁
We got nothing to lose. It's our Land. It's Our Festival.
#QwaQwaMeetsBethlehem Music Festival
😉😃
---
Qaisar Roonjha @QRoonjha
🔁
The promising session of Quetta Literary Festival just kicked off on "Balochistan as Imagined by the World and Lessons for Pakistan" and amazing speakers the like of Mr. Ashraf Jahangir Qazi and Mr. Rafiullah Kakar
---
VintageVogueTreasure @Vogue2Vintage
🔁
Statement Bib Necklace. Drippy Chains Beads, 1980s , Boho Festival
twitter.com
---
LAGFF @LAGFF
🔁
📣LOS ANGELES GREEK FILM FESTIVAL
WEDNESDAY, JUNE 6th ​2018 7:00 PM​​ at…
instagram.com
---
Labour Manchester @Manc_Labour
🔁
Here at Celebrate Festival in Manley Park to promote the events taking place in the park and to sell our merchandise. Come on down and say hello and don't forget your money!
---
Mighty Dub Fest LA @Mighty_Dub_LA
🔁
Here's an idea for weekend camping...Alnwick Castle & the VW Weekend festival for the whole family, packed with enter
twitter.com
tainment. Music, camping, workshops, dog show, kids party tent, dance zone + more
---
Rodolfo @rudyglove27
🔁
Moon River Festival
---
All Wales Sport @AllWalesSport
🔁
Thanks for a fantastic festival yesterday. A great set up and fab day was had by all.
---
Jennifer Parker @periodicnerdy
🔁
Congrats to Barwise One Act Play on their Superior rating at today's festival! It was terrific!
---
DizTweets™ @MechaDizTweets
🔁
Mickey's Halloween Party, featured at Epcot's international Festival of the Carousel of Progress City.
---
Berna Perez @Berna_Patri
🔁
"Dublin Dance Festival: there's a movement going on. Highlights include 'Giselle', Robyn Orlin, 'Ion' and, of course, dancing AI" - Great overview by in - have a read here
---
JEFF @ImJeffStyles
🔁
Pulp Summer Slam Festival - Philippines. More photos soon
---
Tosh @rgX4jIAzoHVF860
🔁
the Boy's Festival---
I listen to a tune played on the flute, looking up a word in a dictionary
#haiku #poem #micropoetry
---
Indonesian Embassy-London @KBRILondon
🔁
., which means Fiction. in , gingerly explores & blurs the borders between reality & fiction. Watch this thriller fil
twitter.com
m on 12 May - 4 PM at UCL. Register for FREE:
---
Hare & Hounds Kings Heath @hareandhounds
🔁
GIGS OF THE WEEK ft. both B-SIDE Festival
---
BrewskiandHops @BrewskiandHops
🔁
September events: Hyde Park Street Fair, Baldapalooza, Celtic Festival and Highland Games ...
rviv.ly
---
Luna Miguel @lunamonelle
🔁
#MeToo revelations and loud, angry men: the feminism flashpoint of Sydney writers' festival
theguardian.com
---
Heather Parker @Hevcicle
🔁
Today is the day! We are heading to the . See you all soon.
If you can't make it to the festival today but still want to find out more about our community then you can always book an to come and chat to us about our courses.
---
Clare Butler @CButler_Cambs
🔁
Glorious weather and huge crowds for day one of the Ely Food and Drink festival on Palace Green and St Mary's Green. Well done to Ely's tourist team for all their work in organising the event which seems to be better each year.
---
Rock Me Gently @tabby_mofmof
🔁
Today marks 35 years since the unveiling of The Style Council at 'Festival For Peace', Brockwell Park, London.
---
Ale ⚜ @Ale_Ocampos
🔁
Tune in to watch The Sun Festival Cup today starting at 9:45am with ChukkerTV vs Grand Champions vs Sebucan. The Sun Cup Finals will be played at 11:30am with Dutta Corp taking on Newport. Watch on
---
manakamanashop @manakamanashop
🔁
Men's Tee Shirt - T Shirt - Cut out -
etsy.me
om/i/web/status/993446252162486274" target="_blank">twitter.com
---
Jan de Goei 🐰 @JandeGoei
🔁
And it is official! Our iconic light installation DUNE is now open to all in Genk Belgium . All welcome!
---
sophs @slousmith
🔁
Don't care but the best feeling in the world is a day festival with the bestest weirdest people in world, no feeling like it 😛🤪
---
Andre @tush_andre
🔁
happening this Sunday 13.5.2018 at .
Fall in for the biggest kids Festival of the year in Mbarara & win .
Kids:10,000/= n Parents FREE
Cc:
---
𝔢𝔩𝔩𝔞 ღ'𝔰 𝔷𝔢𝔯𝔢𝔫˘͈ᵕ˘͈ @saltyanjun
🔁
! congratulates future brother-in-law on winning "Most Popular Director" at the 25th Beijing College Student Film Festival! Fan Chengcheng wrote, "Sis [Fan Bingbing], are you still filming? My brother-in-law won a big award!"
---
Joe MacPhail @joe_macphail
🔁
Thank you to everyone who came along and partied with us at Stones Corner Festival yesterday 💋✨✨
📸: Shot by Hannan
---
Jazzyjollyjaunt @jazzyjollyjaunt
🔁
Just thought we'd remind you of the full Peakender line up... this beautiful weather is getting us in the mood for festival vibes. 17-19 August, Bakewell Showground. Come for the whole weekend and camp for £70 for two or join us for the day for just £7.50.
---
Om Jed Revolutia @revolutia
🔁
.: "I've always been really inspired by my family and they really instilled so much work ethic in me and have everything to do with my desire to be a businesswoman and a brand"
---
Hove Girls Rugby @HoveGirlsrugby
🔁
Another girls 10s festival is complete An estimated 700 girls took part from ages 12 to 18. What a great celebration of girls rugby. Thanks to all the touring sides that joined on such a beautiful weekend
---
Leo Gustaman @leo_gustaman
🔁
The music lifts you together, and you feel connected to them all. That's the power of music. And that's the singular experience of a music festival. - See more at:
---
manakamanashop @manakamanashop
🔁
Baggy Patchwork Pants - Wide pants - hippie
etsy.me
om/i/web/status/993446162895077379" target="_blank">twitter.com
---
Gossip Bucket @GossipBucket
🔁
19 Cannes Movies We're Dying to See, From 'BlacKkKlansman' to 'Solo': The 2018 Cannes Film Festival will showcase 21
twitter.com
films in competition, another 16 out of competition, 18 in Un Certain Regard, more than two dozen in Cannes Classics and others in the…
---
Mari @maryelizanne
🔁
It's Rogationtide, a season of prayer and processions to ask for blessings on the land and the fruits of the earth. It was once a popular summer festival, and a time to remember our deep connection to the natural world.
An Anglo-Saxon Rogationtide sermon:
---
Tanzania Connect @tzDiscovery
🔁
Giselle Portenier's documentary about Rhobi's work to fight FGM premiered at the CPH:DOX film festival in Copenhagen in March. Here is a clip from that Q&A where Rhobi discusses the importance of hospital-based circumcision for boys.
---
---