Earth Day: 54.591k tweets talking about this in the last 24 hours

People talking about Earth Day: - KimKardashian - nytimes - nowthisnews - BentleyShelb - oz_roz - MustangsMartin - Flylikedaddy - Arizonacatlady - 504bayou - classeroberts[...]

- legros0639ue - CleanMemphis - FernandoGuida - davemfct - anarchayy_lmao - FrenchEmbassyPH - ksvrfm - SNEWSteam - go1der - TeresaT02726811 - STrofin - flatEarthTrump - khalsa1651 - rdizy - yueilo - BrendaPerrott - HumbleDevin - kimbery8868jr - la_zona_n - la_zona_n - R_Safeda - d_a_keldsen - Edi_alien - AutismSocietyNL - kittycatmami - DvuslyMarvelous - DvuslyMarvelous - IrenaStarlight - jappleseed13 - delfos2558 - SuperSweet07 - JimW_in_NM - ObxPearson - MicroPinoy - clifford0214wr - Spanishcountry - TexanaCenter - ProtectWinters - MissPipedreamy - JenIrishu - sigslc - sandyaltavilla5 - audrey_2020 - SamJKNeal - SymondsHSES - Massaitruluv - robertsetiadi - alyssa11xo - dewinner - _brennawells - KarieAngellLuc - bellasavignano - Patricialm_18 - DoublePeak_K8 - groovylilthang - christinekdixon - luprecia75 - drumcreations - iiswhooiis - daddyJohnson85 - DGNewYork13 - FromMyShelf - FinesserChrisss - whiteatticllc - whmbsh2 - cammobeatz - DoublePeak_K8 - grandeloyalty - Midori_Alvarez - DreamrLipe - whizzie30 - CESMustangs1 - mikefey420 - brigh042 - UniworldJokedeB - ccsaucedo1 - velvet61 - Miaspic - AndreaCBarrett - sweeneyxc78 - ell_sue - karenaboutgary - wilkie9994qw - mskemmet - TysonChandra - yvuolohh - infinityandari - yarkad1 - jdenwitty - billybadbird


This Tag appearing in: United States: ( Milwaukee - ).
Popular tweets tagged with Earth Day: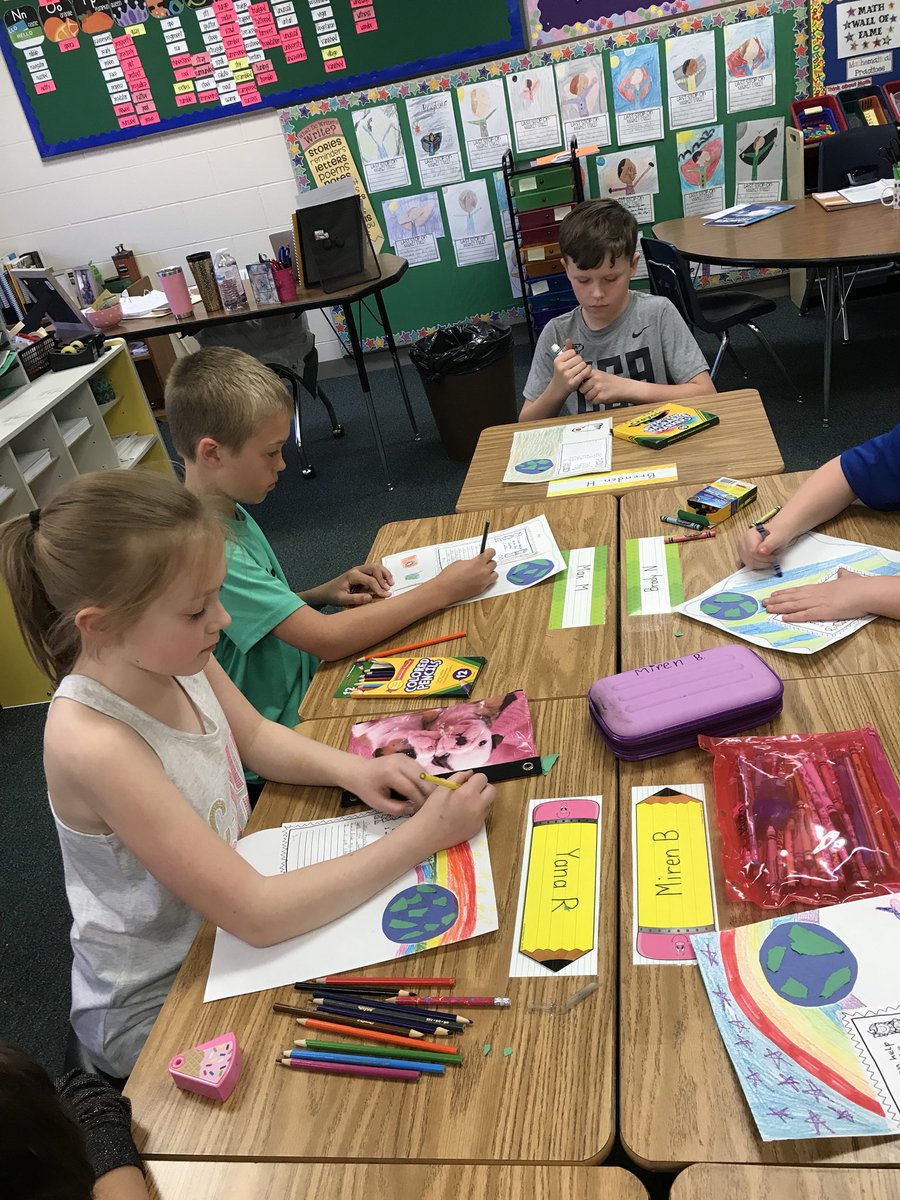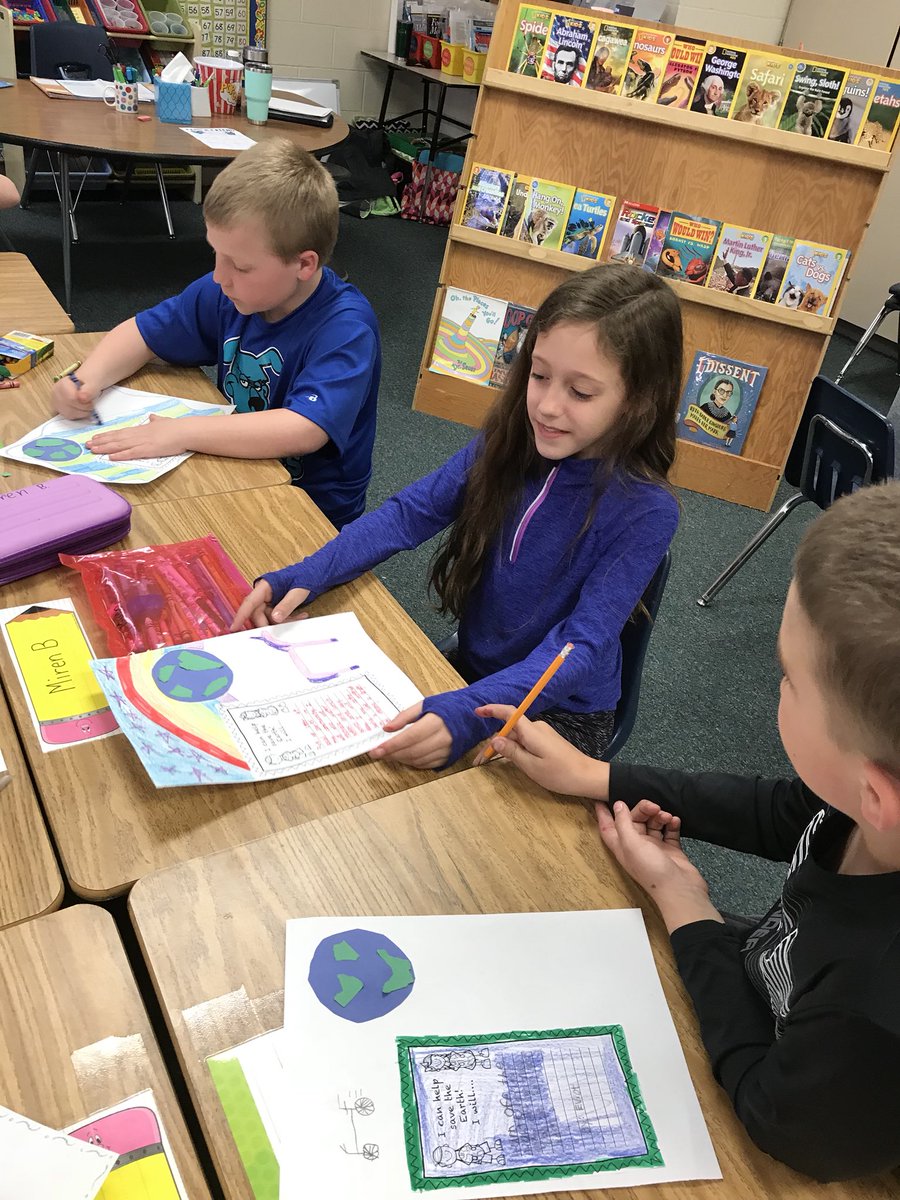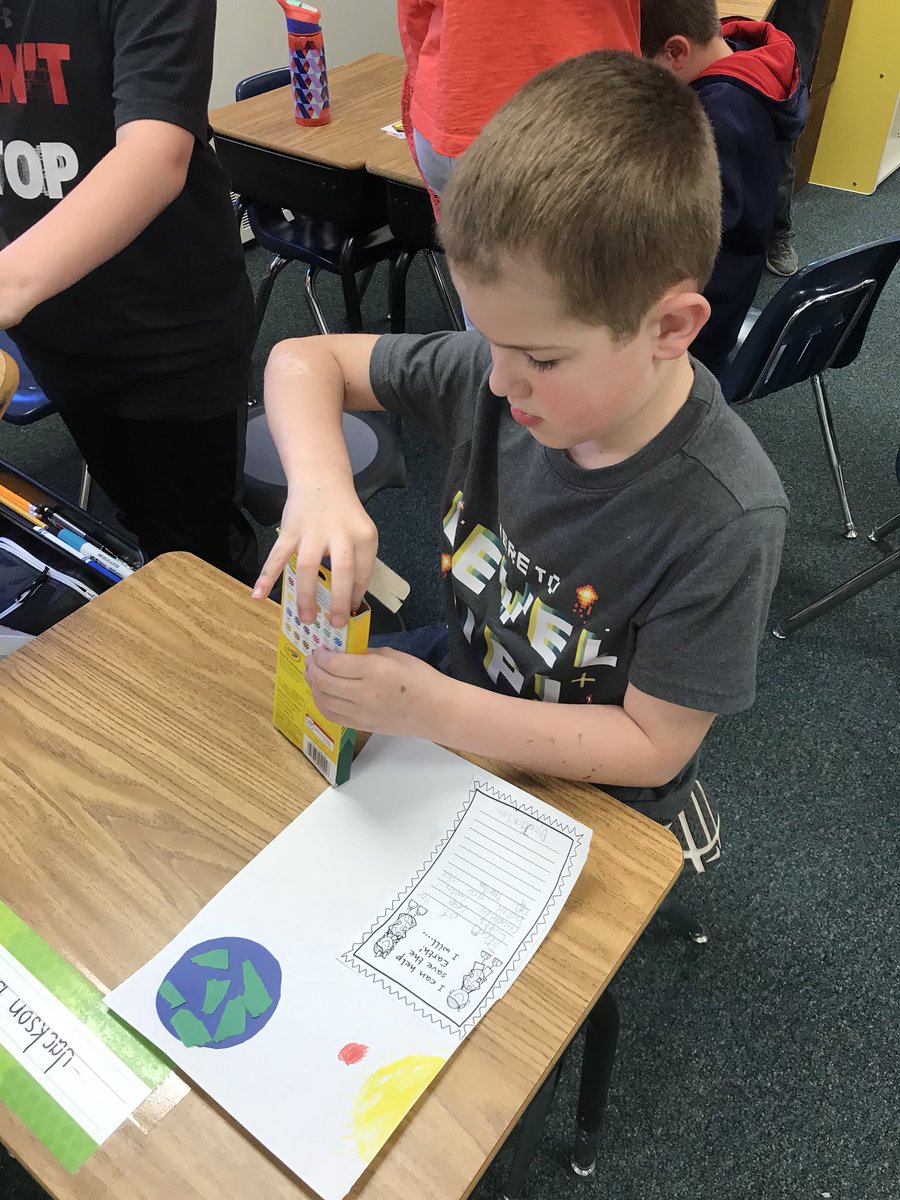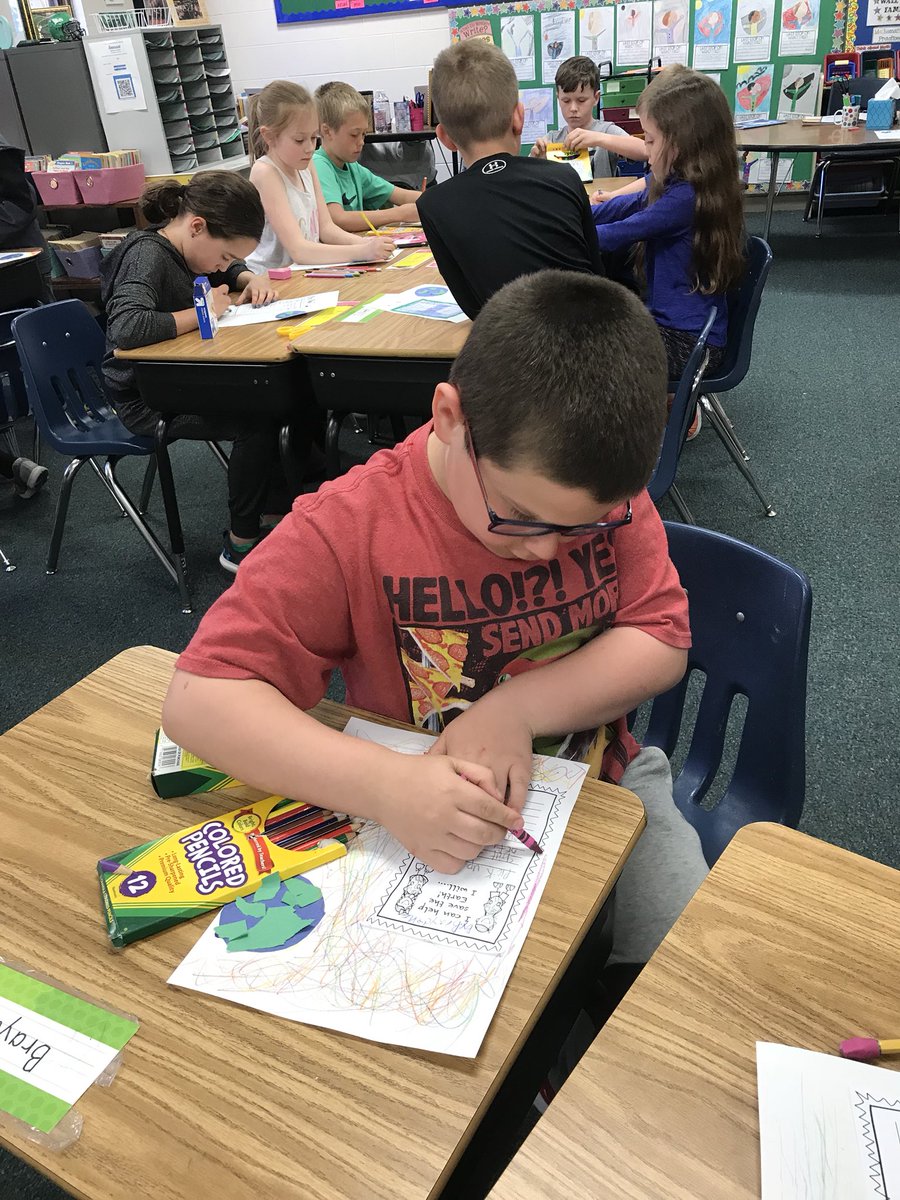 Courtney Kemmet @mskemmet
🔁
Our Earth Day projects were super fun! #EarthWeek #learningatkelly #gfschools
---
loading...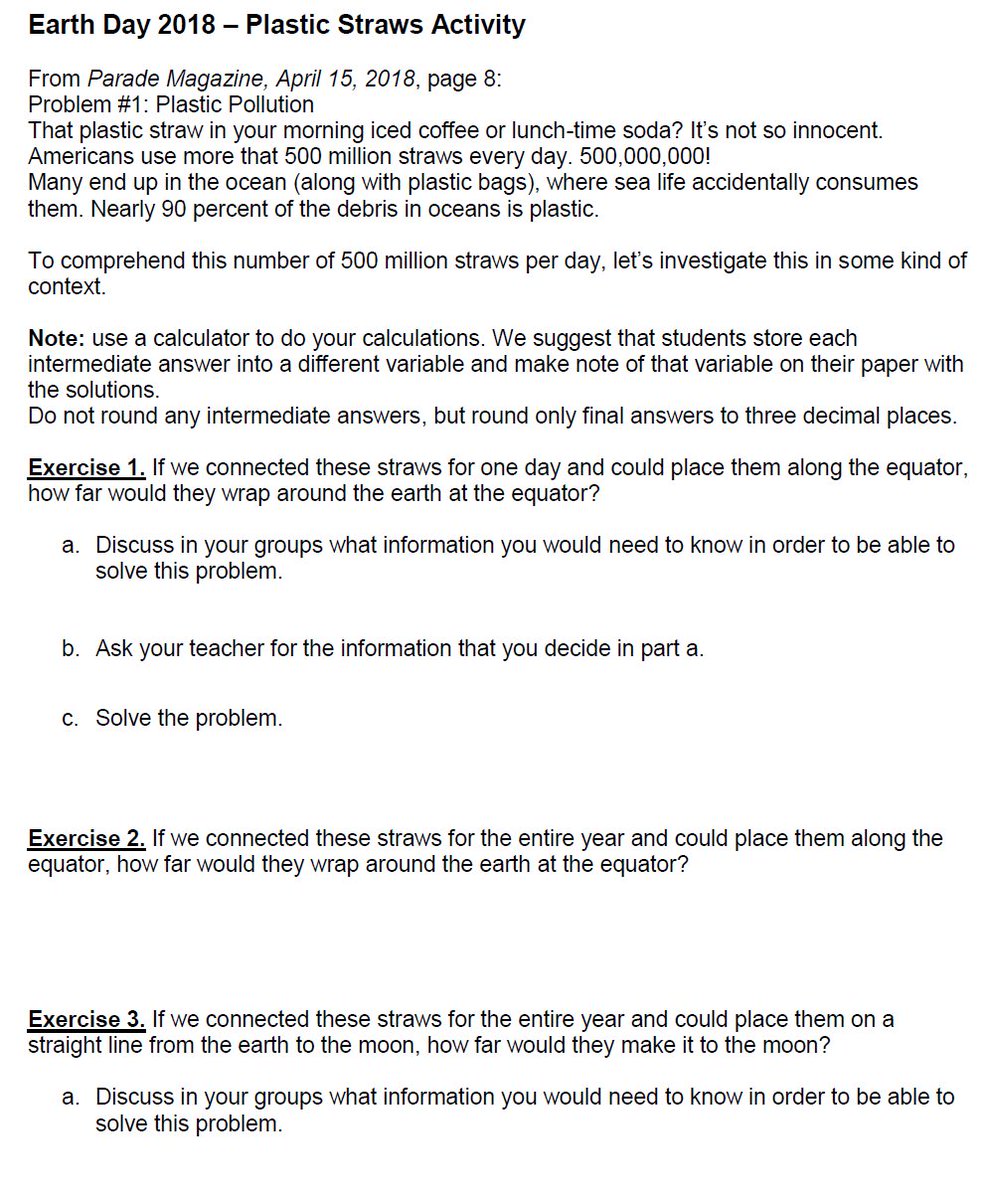 Jered @brigh042
🔁
Earth Day – Plastic Straws Math Activity
tomreardon3.wordpress.com
---
10 de fevereiro de 2017
C @ccsaucedo1
🔁
Happy Earth Day!
---
M@lú @Miaspic
🔁
#NYC skyline on Earth Day.
---
mark fey @mikefey420
🔁
happy earth day!
---
liz sharpe @whizzie30
🔁
What does Earth Day Mean for Your Mental Health, Wellbeing?
upflow.co
---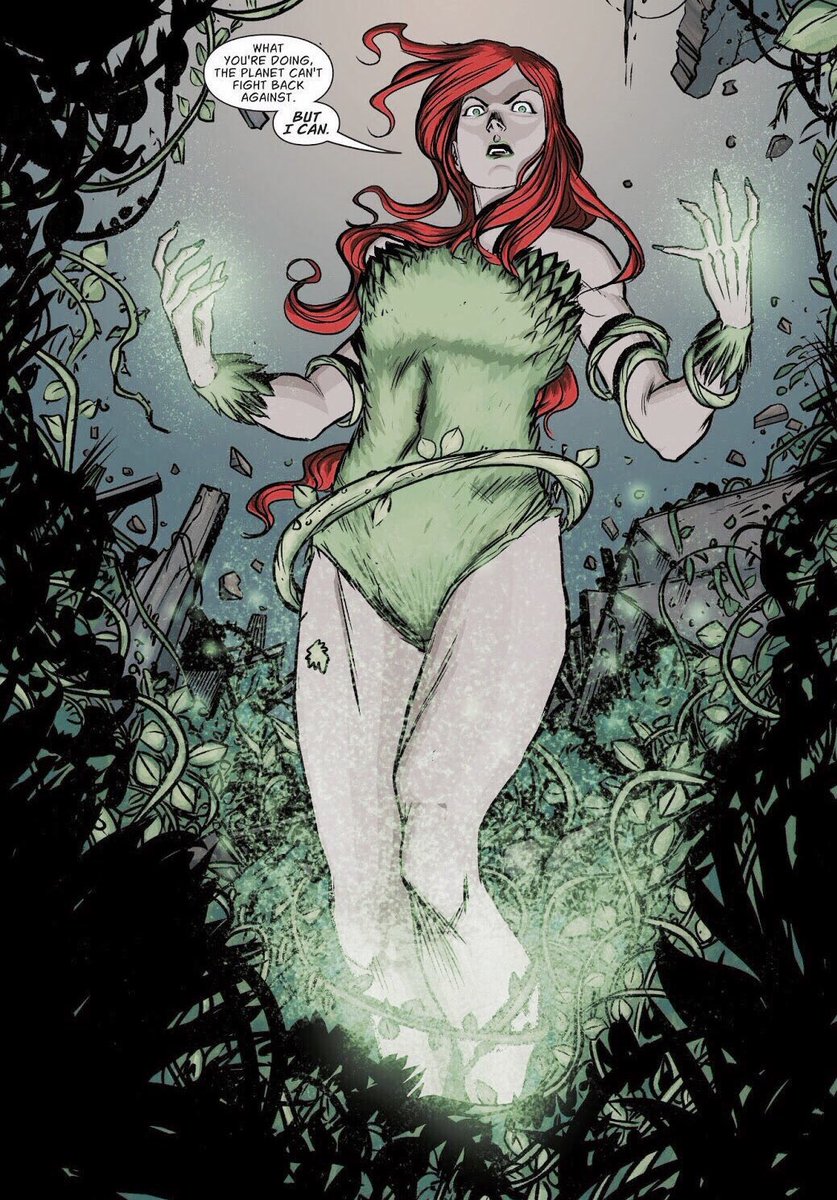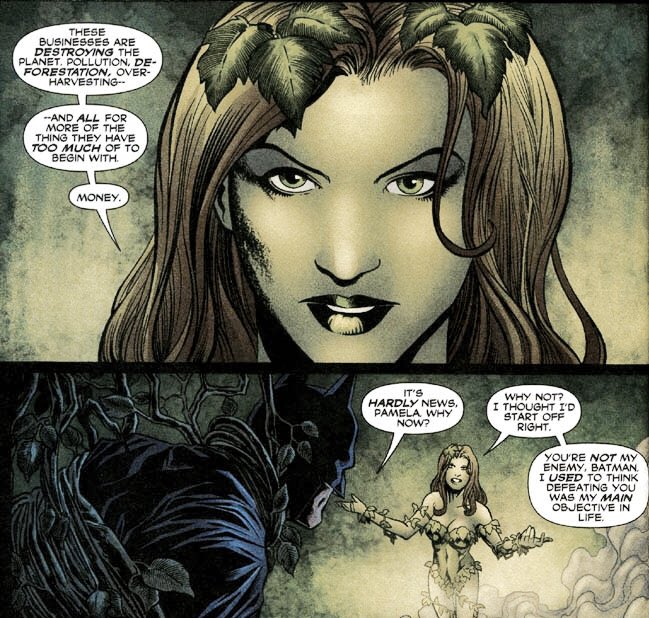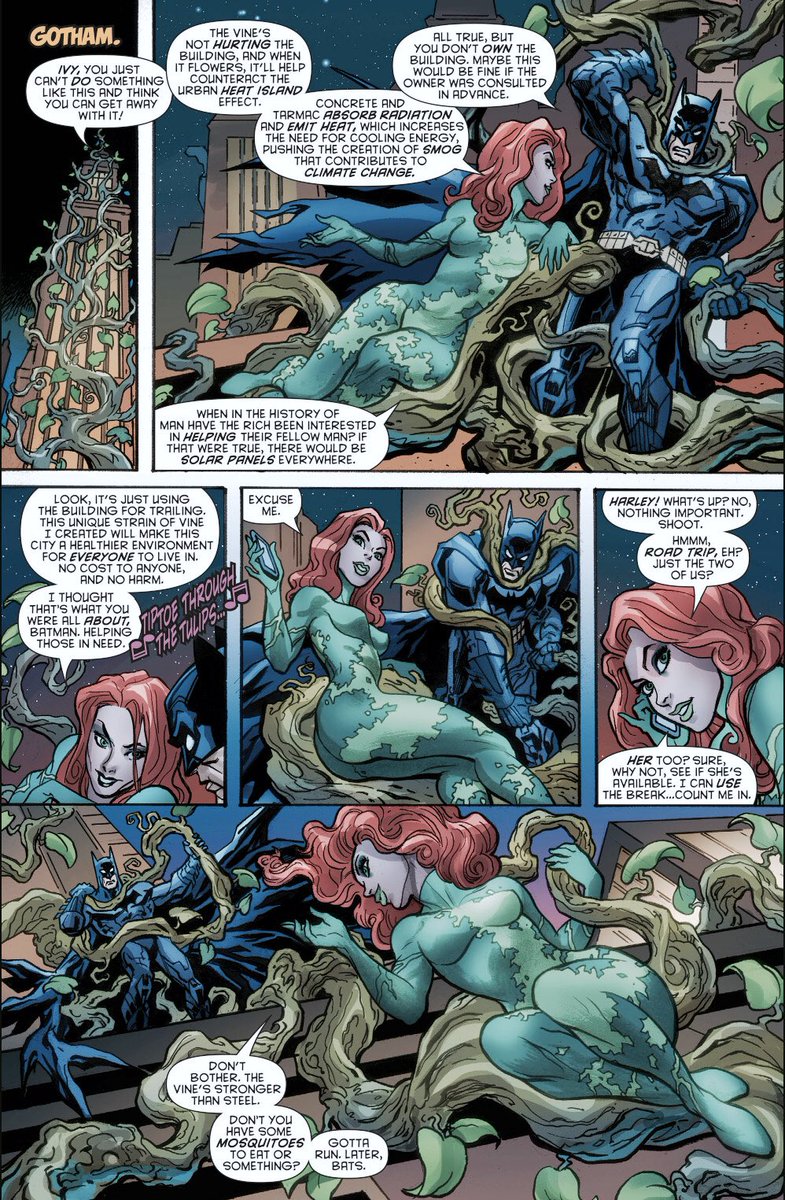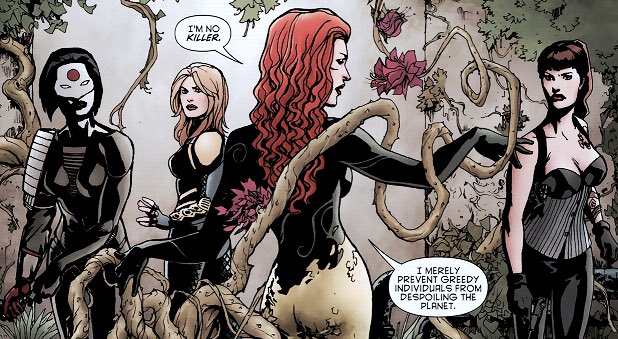 felipe @DreamrLipe
🔁
let's make every day earth day! happy #earthday everyone!
---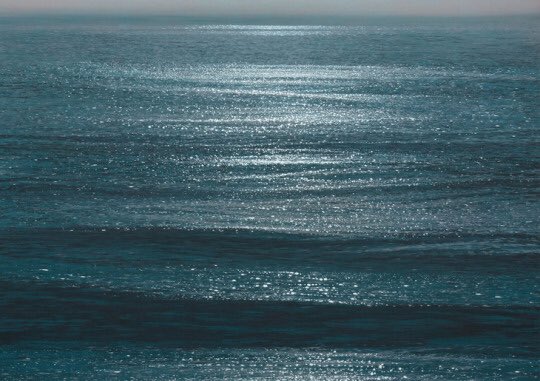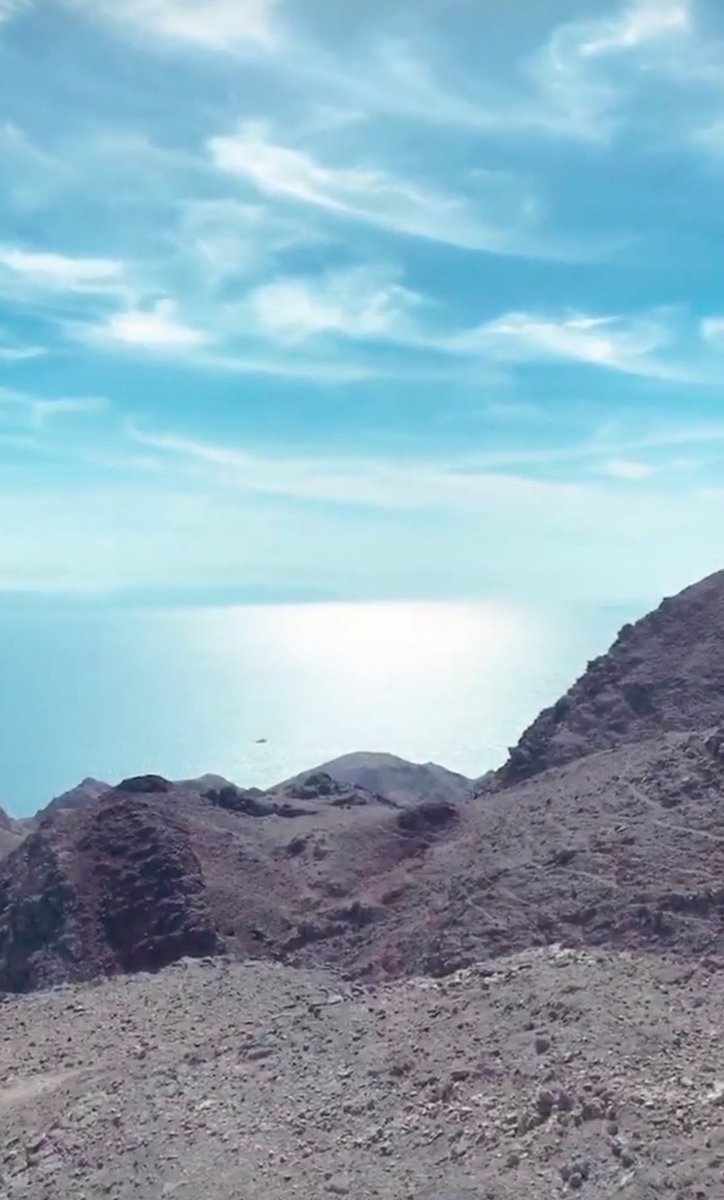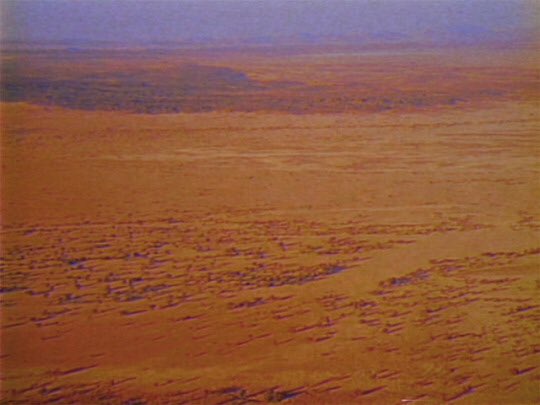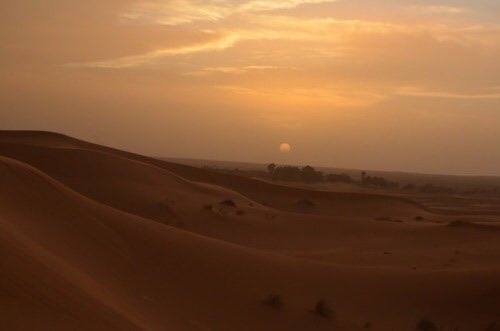 Midori @Midori_Alvarez
🔁
Let's make Earth Day every day 🌎
---
Close your heart to it @cammobeatz
🔁
NASA chose an interesting design for an Earth Day poster. Looks familiar.
---
10 de fevereiro de 2017
42GoLive🏀 @FinesserChrisss
🔁
On Earth Day, here are some of the best crossovers that made players #TouchEarth 😂🌎
---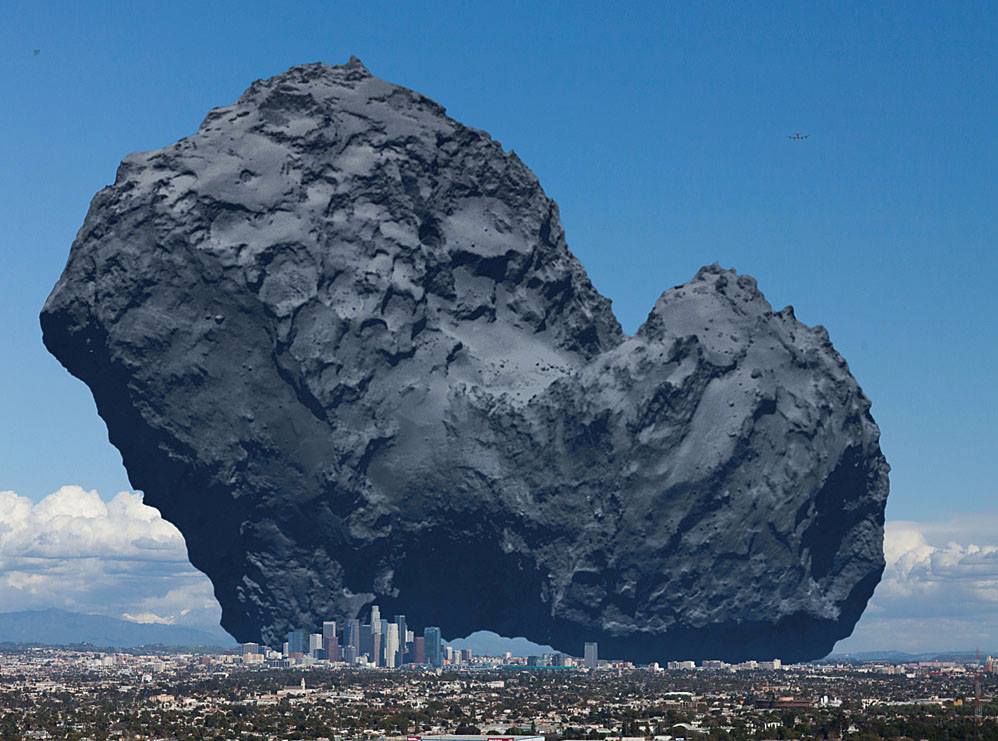 daddyjohnson @daddyJohnson85
🔁
Comet 67P compared to a modern city. It would be a bad day if this comet hit Earth.
---
Patrícia @Patricialm_18
🔁
happy earth day 🦋🌎🌞
---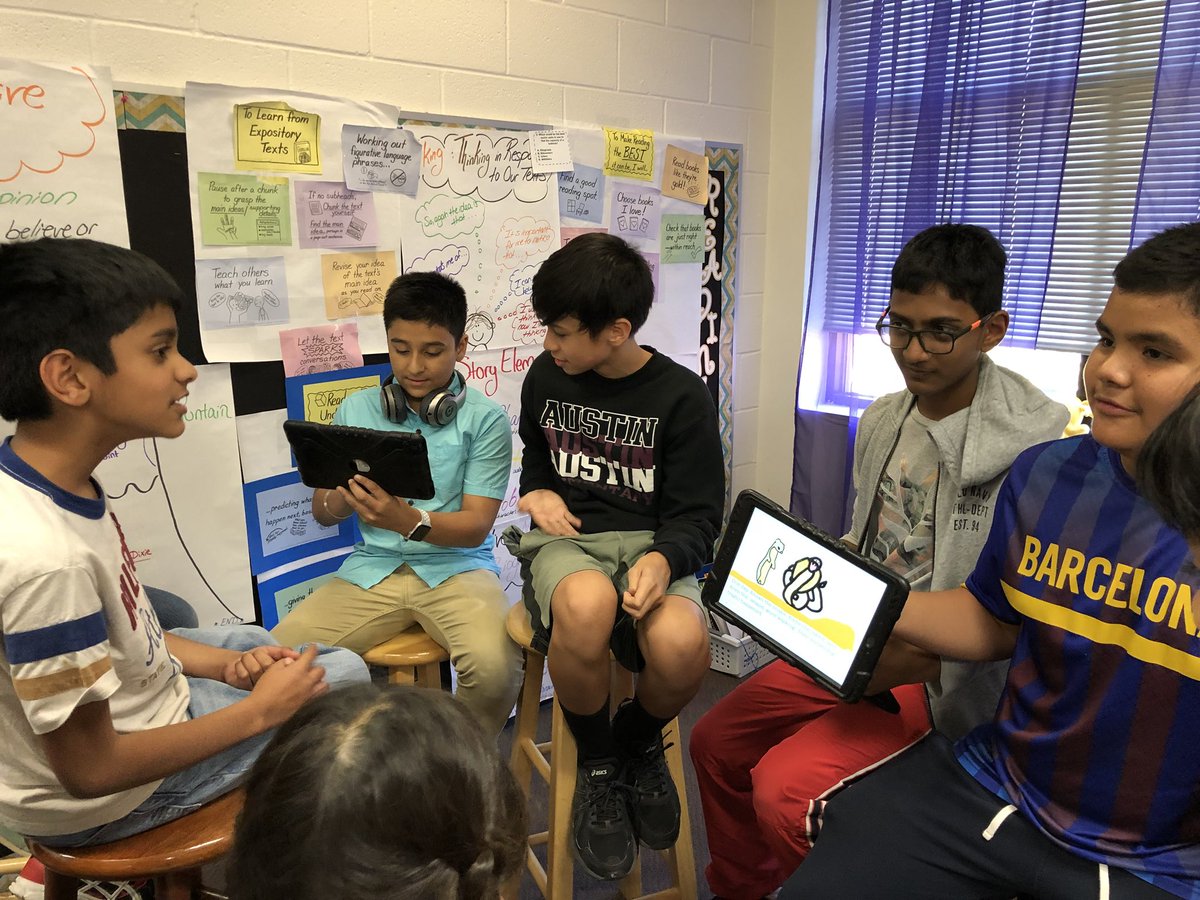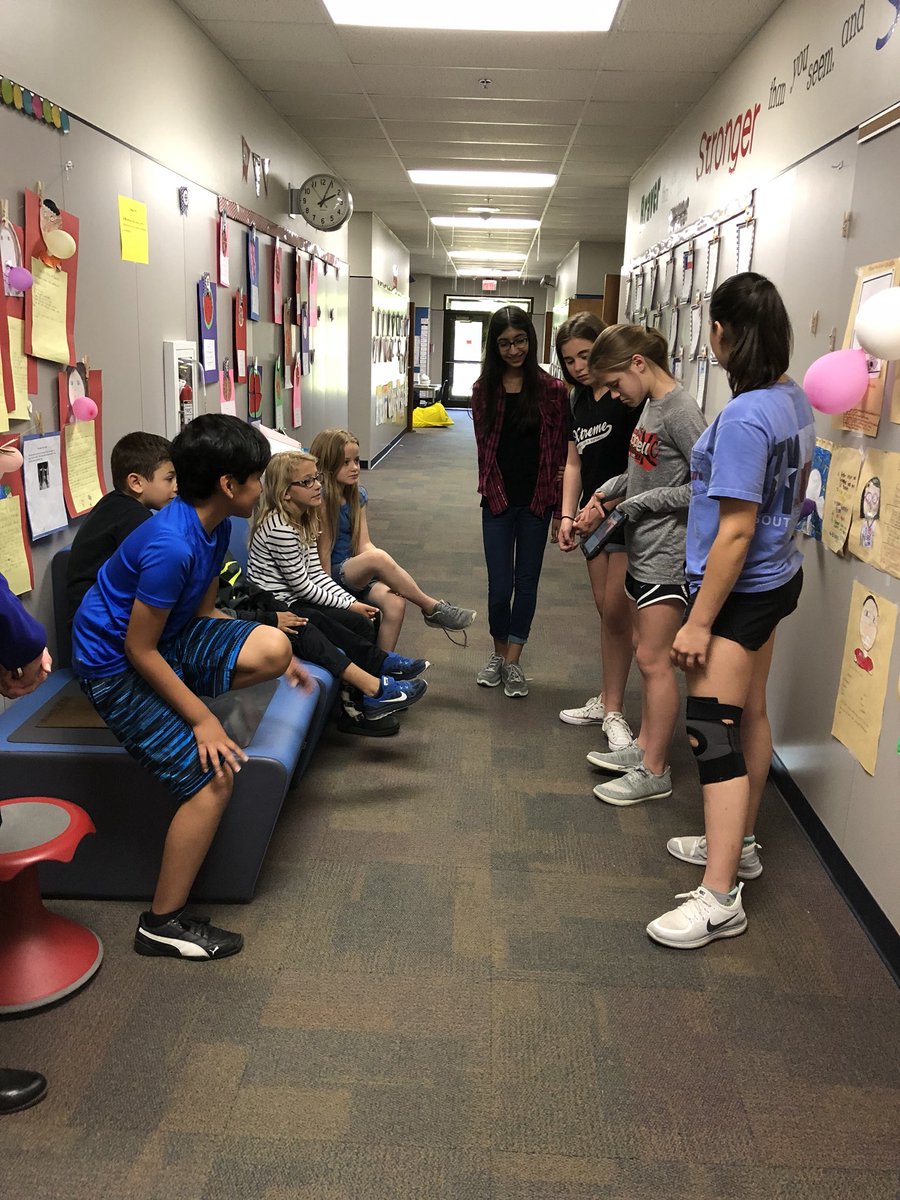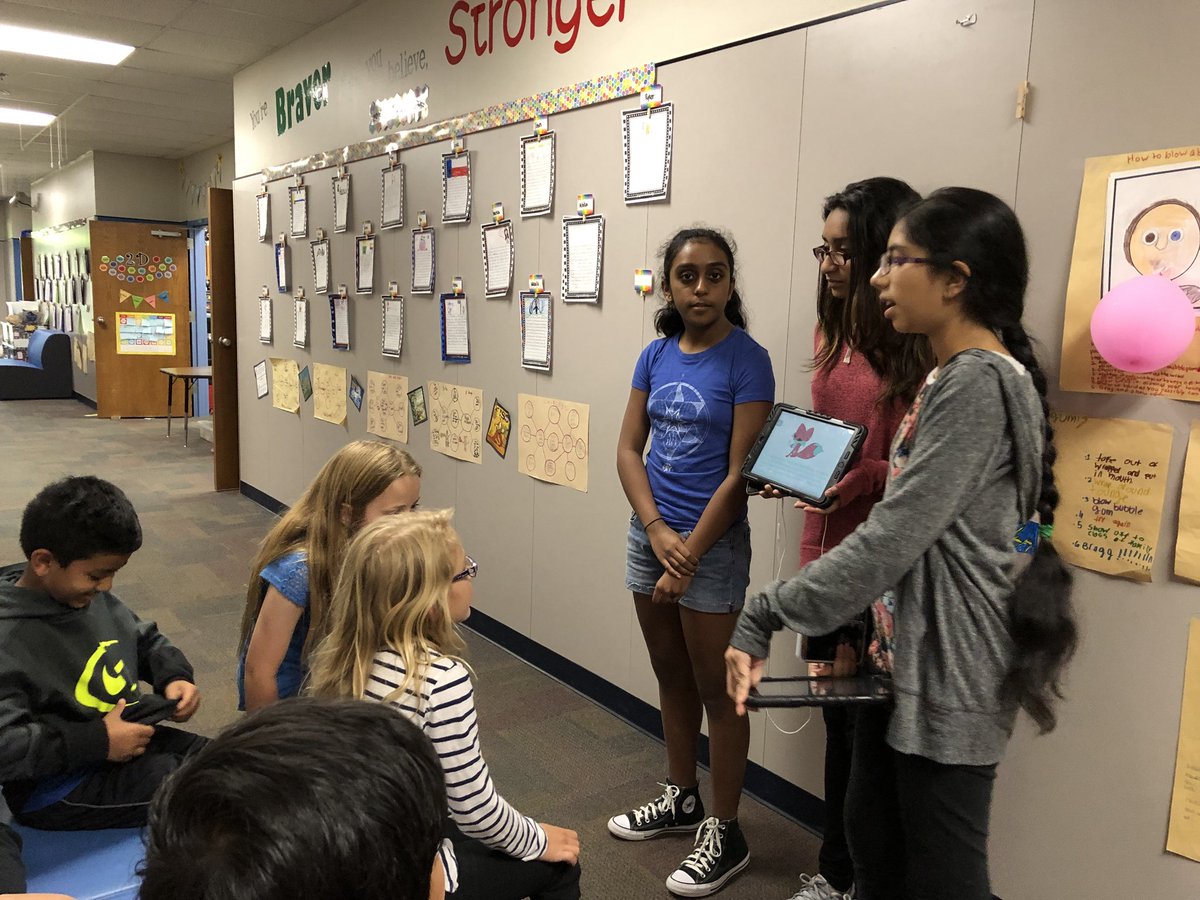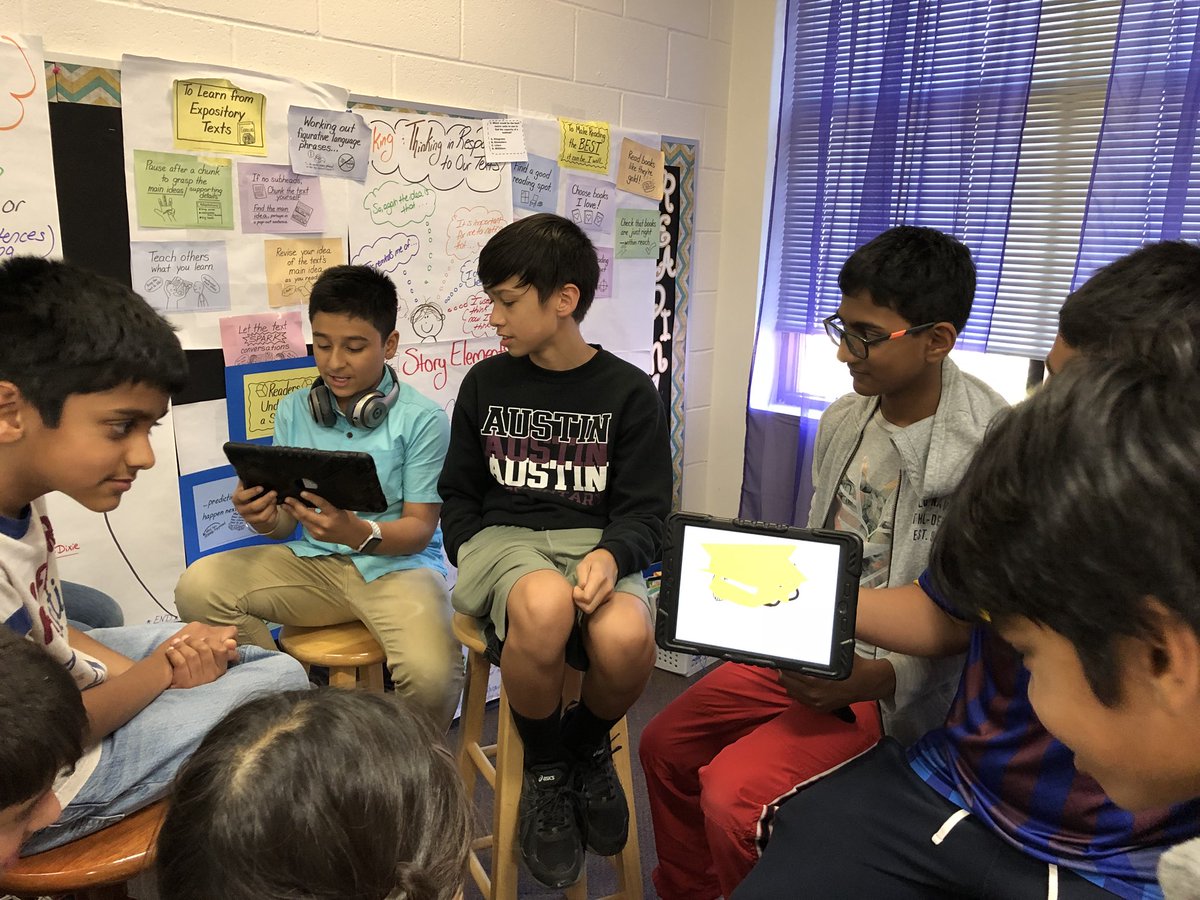 Sam JK Neal @SamJKNeal
🔁
Thanks for sharing your Earth day books! @MKBMavs @jdeinhammer @SamJKNeal
---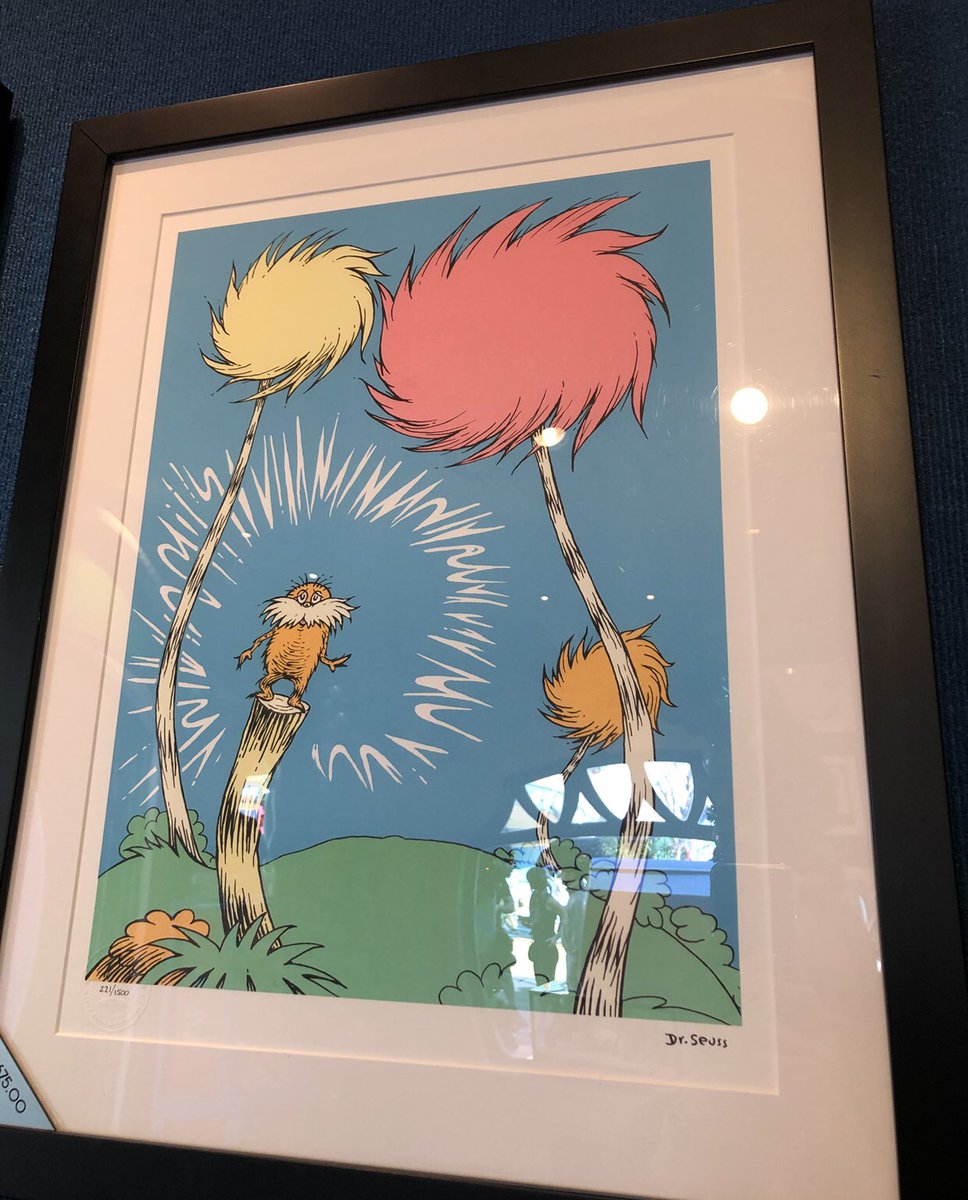 Audrey @audrey_2020
🔁
happy earth day everyone!! make sure to speak for the trees, for they have no tongues🍃
---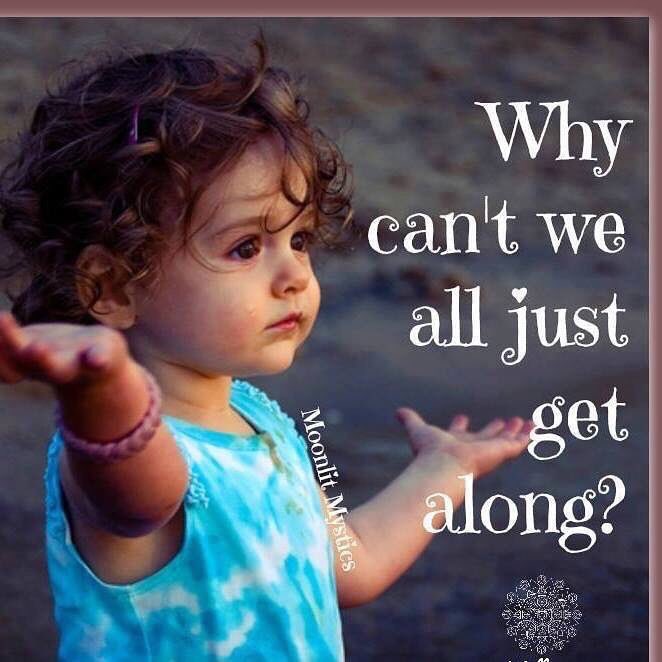 Jen-Irishu 🦋💞✨🌈 @JenIrishu
🔁
On ANZAC day may there be peace on earth. 🌹with much 💞✨🦋🌈xxx
---

JimW_in_NM @JimW_in_NM
🔁
Earth Day has always been a celebration of recycling
---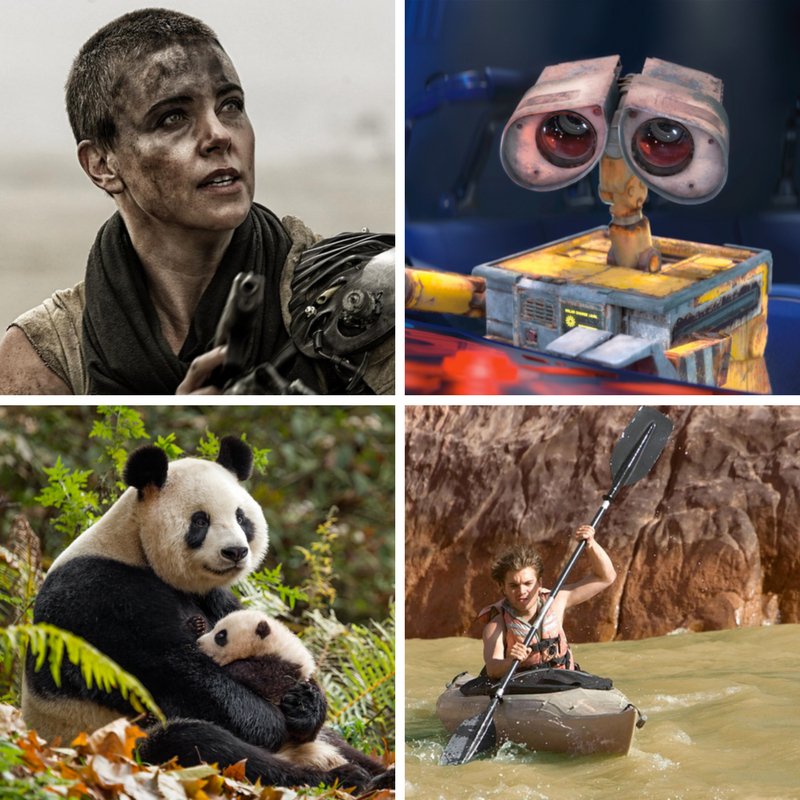 Jenny Masdit @SuperSweet07
🔁
Here are 22 movies to watch in honor of #EarthDay! 🌎?
imdb.to
?
---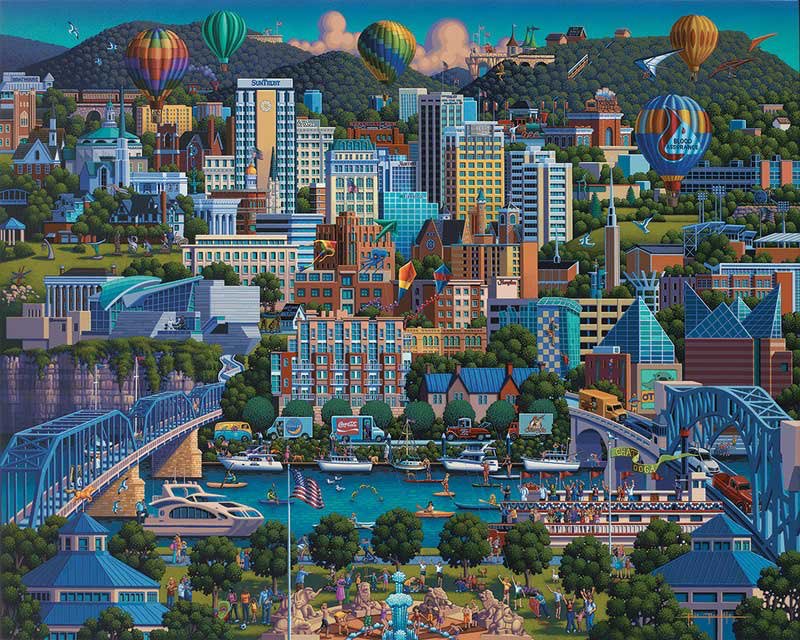 Devin Humble @HumbleDevin
🔁
Happy 423 day to the greatest city on earth
---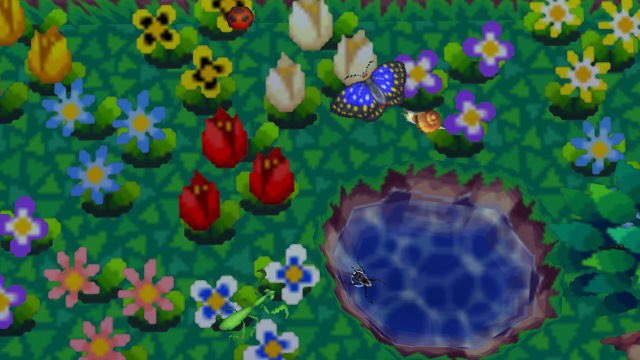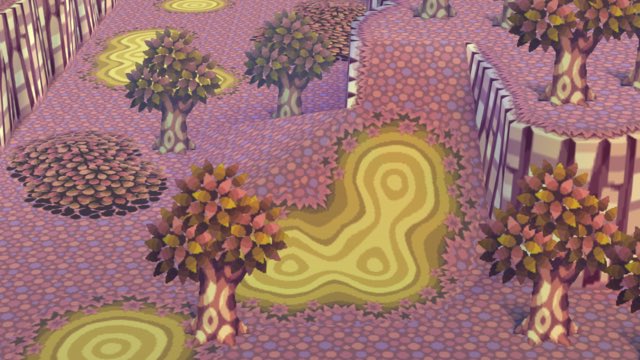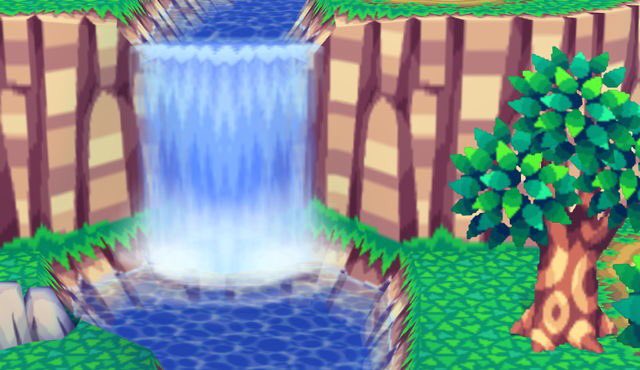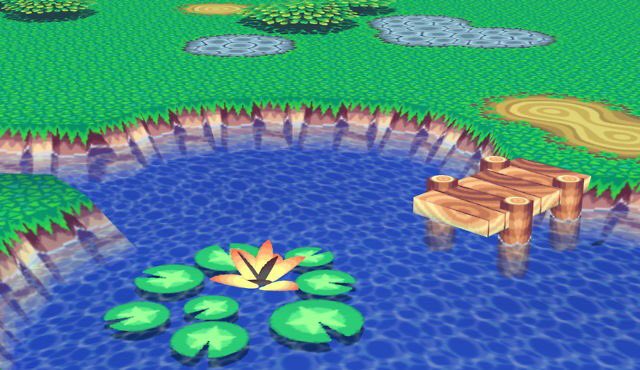 s @yueilo
🔁
Happy earth day 🌱
---
Shelby🔆 @BentleyShelb
🔁
Did you really think I wasn't going to post pictures with flowers on EARTH DAY🌈🌎🌟🌺
---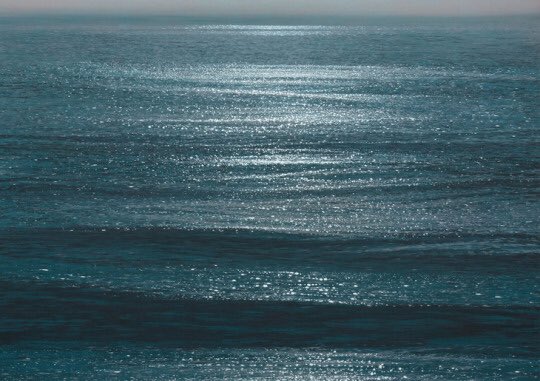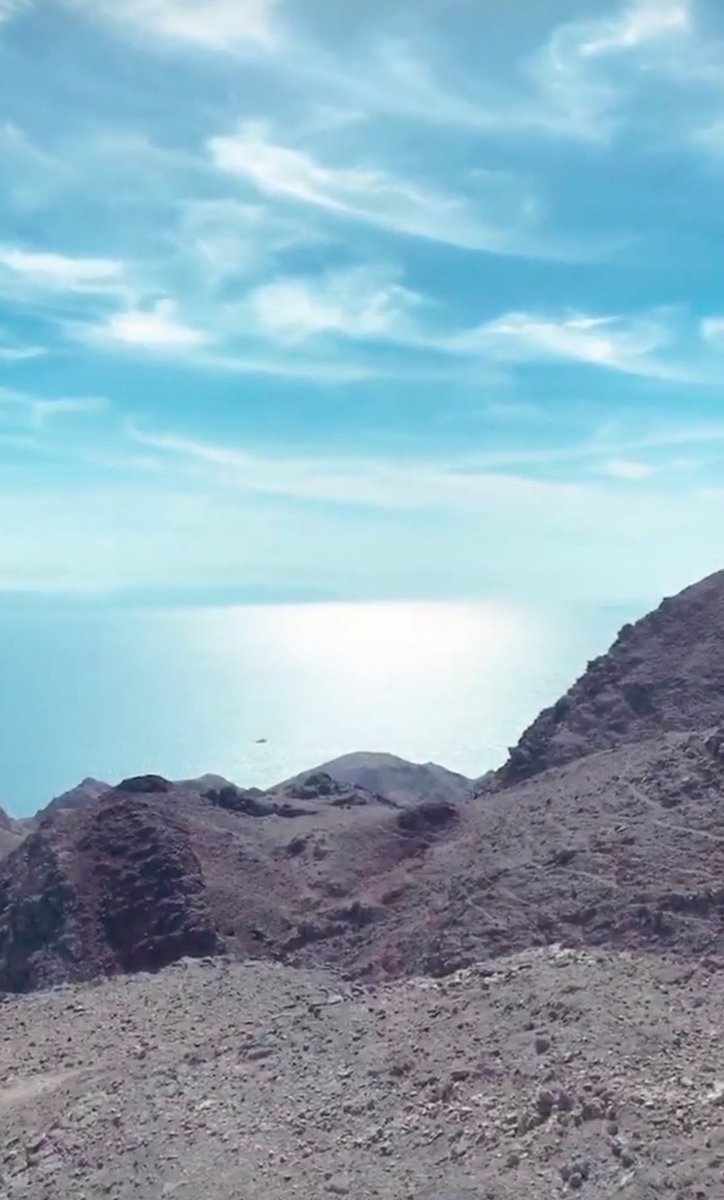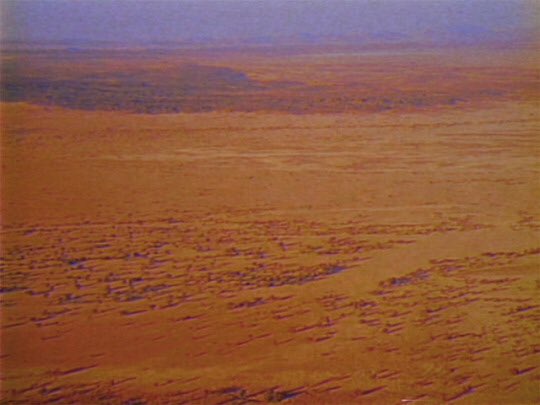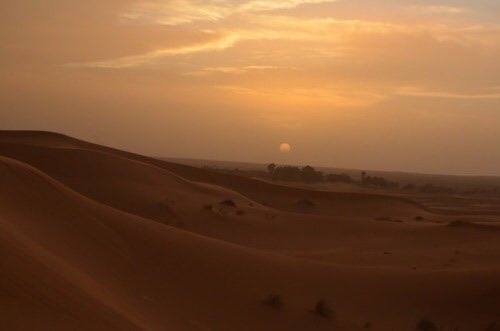 Kim Kardashian West @KimKardashian
🔁
Let's make Earth Day every day 🌎
---
The New York Times @nytimes
🔁
Nearly 50 years ago, environmental disasters spurred a popular movement that culminated in new protections and helped
twitter.com
to inspire the first Earth Day. Now, many of those protections are under threat.
---
NowThis @nowthisnews
🔁
'We will not stop fighting until we have clean, safe water.' — Little Miss Flint delivered clean water to her neighbo
twitter.com
rs on Earth Day as the fight continues
---
rosalind bush @oz_roz
🔁
Factory farming causes the most suffering to the largest number of animals in Australia – almost 700 million sentient beings every year. This Earth Day, and every day, make kind and compassionate choices for the animals that call this planet home.
---
St. Martin Mustangs @MustangsMartin
🔁
Earth Day is everyday! Our students enjoyed their healthy snacks of fresh oranges, then used the rinds as pots for p
twitter.com
lanting seeds. These orange peel pots can be directly planted in your garden once they grow! Thanks St. Martin Eco Team!!
---
A Play Called Italy🇺🇸🍀🇩🇪 @Flylikedaddy
🔁
Happy belated Earth Day from Identity Evropa!
Yesterday, our activists cleaned up trash and hypodermic needles in Duluth, MN.
---
Carla @Arizonacatlady
🔁
Earth Day may be over, but we're still giving away a bundle including and more! Just subscribe and share to enter
---
Roslyn @504bayou
🔁
Multiage 3/4 Earth 🌏 Day activities /rock Necklace, rock paper weights & newspaper art. Make sure u reuse/reduce/ren
twitter.com
ew the R's
---
ClasseDeMmeRoberts @classeroberts
🔁
We have been busy learning about Earth care in honor of Earth Day! We have great ideas on what we can Reduce, Reuse, and Recycle!
---
melda legros @legros0639ue
🔁
Happy Earth day, although it should be an everyday thing. Take care of Earth like it's your own…
instagram.com
---
Clean Memphis @CleanMemphis
🔁
Join us Saturday for the Huntington Place Neighborhood Watch cleanup, part of our Earth Day 30 Days Straight celebrat
twitter.com
ion! 💚 We will meet at 3009 Huntington Trail Dr at 8:00 AM.
Visit...
---
Fernando Guida @FernandoGuida
🔁
Earth Day 2018 calls for end of all single-use plastics
greennews.ie
---
Uncle Ron's Band @davemfct
🔁
Happy ! 🌎 has teamed up with legendary poster artist Mike DuBois for a limited edition Earth Day poster! Get yours today-->>
---
France in the PH @FrenchEmbassyPH
🔁
The NM and Vallombreuse's Tao't Bato continues until May 27.
Earth Day seems to be celebrated everyday by the Tao't Bato as captured by French photographer Pierre de Vallombreuse. The exhibition is ongoing until May 27, 2018.
---
KSVR FM @ksvrfm
🔁
It doesn't get much better than this view! Happy Earth Day from the Skagit Tours Team! PC:
---
SNEWS @SNEWSteam
🔁
When Earth Day rolls around, everyone's social media feeds are flooded with tips on how to be greener and celebrate Earth— rounded up a list of brands and organizations who stand out in loving our planet. Big thanks to !!
---
Gary Stubbs @go1der
🔁
Only one species on Earth is so arrogantly alienated from its ecosystem it has to set aside a day just to reluctantly acknowledge it lives on a planet.
---
Teresa Tucker @TeresaT02726811
🔁
Be encouraged that every day Christ gives you here on earth is an opportunity for Him to reveal His burden-removing, yoke-destroying, and life-transforming resurrection power in every facet of your life.
---
Sean Trofin @STrofin
🔁
Hey, Pacers! Don't forget that tomorrow is GREEN DAY to acknowledge the land we live on. It's also WASTELESS WEDNESDAY - good way to and you might win a prize too. REUSABLE BOTTLES on sale again ($3 + a free candy for Earth Week).
---
Flat Earth Trump @flatEarthTrump
🔁
@Regis Well, some really getting large of a great day to the Republican State was working. She is the earth is flat.
---
loading...
Ron Dizy @rdizy
🔁
Congrats to ... what a great idea for Earth Day! No cars in the city, except taxis and ones with at least three o
twitter.com
ccupants! No smog, much less crowded streets ... shows what is possible!
---
Brenda P. Williamson @BrendaPerrott
🔁
Looking for a that melts your heart & your car? Prehistoric meets modern day as magic wielding battle to save the Earth
---
barcelona Vzla. @la_zona_n
🔁
Happy Earth Day 2018! Stop Plastic Pollution - Reduce, Refuse, Reuse, Recycle, Remove! Join our weekend clean up event:
---
barcelona Vzla. @la_zona_n
🔁
Reduce, Refuse, Reuse, Recycle, Remove! Join our Earth Day 2018 weekend clean up event:
facebook.com
---
Ra'eesah Safeda @R_Safeda
🔁
Happy birthday to the best guy on earth! 💖💖💖💖 @Hal_dayM have a great day! 💞💞💞 lots of love
---
David A. Keldsen @d_a_keldsen
🔁
Happy Earth Day everyone! Latest Sakura Watch is now posted and with spring finally here, we're stepping up visits this week to see how quickly the next stages will develop. Watch and read the full report -
---
Edison @Edi_alien
🔁
Every day is for 's Global Precipitation Measurement Mission! Check out this animation of the past 7 days of Earth's rain and snowfall. Learn more:
---
Autism Society NL @AutismSocietyNL
🔁
One day left to express your interest in working with & on their greenhouse project! Support a fantastic social enterprise.
---
devoted cat mother @kittycatmami
🔁
Happy Earth Day to everyone except the kid who burned down the Gorge
---
ⓜⓡ. ⓑⓞⓦ ⓣⓘⓔ @DvuslyMarvelous
🔁
"So what's your good side?" I say to the planet as I extend my arm way out for an Earth Day selfie.
---
ⓜⓡ. ⓑⓞⓦ ⓣⓘⓔ @DvuslyMarvelous
🔁
What I wanted to do was look cute making dirt angels for Earth Day. What I did was ruin an entire outfit.
---
Irena @IrenaStarlight
🔁
My new song 'Our Time' is out today! It's also my birthday and all I ask for this year's gift is that you take a listen and retweet :) This is my song for our generation & it's my hope that we can treat this earth and each other better each day. Enjoy xx
---
jappleseed @jappleseed13
🔁
Make every day Earth Day with sustainable products from @iKottonOrganic, @WellyBottle, @everbamboo & Floworks Design
ikotton.com
---
RaeRae @ObxPearson
🔁
Just because you posted your 7 best sunsets pics in honor of earth day doesn't mean you are forgiven for throwing that Starbucks cup in the trash not recycling, Becky
---
Bong @MicroPinoy
🔁
It was really hard to decipher the scientist's message, but you've made it by common efforts. The scientist hinted that the pathogen and mutations can reveal new skills in the survivors.
Tell us about your ideas. How do you imagine the skill system in Last Day on Earth?
---
Teresa MASIA PERALES @Spanishcountry
🔁
Trump Touts Deregulation in Earth Day Remarks
ecowatch.com
---
Texana Center @TexanaCenter
🔁
Texana's Bridge Class learns all about Earth Day with Texana volunteer, Sue Lockwood! If you have a preschooler and l
twitter.com
ive in the Rosenberg or Sugar Land area, we currently have openings for our Bridge Classes. This...
---
Protect Our Winters @ProtectWinters
🔁
When Earth Day rolls around, everyone's social media feeds are flooded with tips on how to be greener and celebrate E
twitter.com
arth— rounded up a list of brands and organizations who stand out in loving our planet. Big thanks to !!
---
Sigslc @sigslc
🔁
is an amazing time to freshen up on the rules of ! Check out this great blog entry from 's blog:
---
sandy altavilla @sandyaltavilla5
🔁
Thanks luv Tuesdays are my favorite its my earth day.... Make sure your day is grand #GodSpeed
twitter.com
---
Michelle Symonds @SymondsHSES
🔁
Second Grade covers re-purposed water bottles with spray paint in the creation of a school-wide, collaborative art s
twitter.com
culpture in honor of Earth Day. Looking forward to seeing the finished piece!
---
Massai @Massaitruluv
🔁
You corrupt bastard. You're wasting our money on $43,000 soundproof booths while you try to destroy both the EPA and environmental protections. How dare you hypocritically say Happy Earth Day. I hope you're forced out of office over your plethora of scandals.
---
Robert Setiadi @robertsetiadi
🔁
Neil DeGrasse Tyson Thinks It's 'Odd' to Say We Need to Save Earth
sciencealert.com
---
al @alyssa11xo
🔁
This is truly horrifying and very real. This cannot be ignored any longer. Enough is enough. Stop being naive. Save the planet. Every little bit helps.
Every day is earth day.
---
Doris @dewinner
🔁
Genuine Thermos® Brand - April Earth Day Promotion -
wyng.io
---
Wrenna Bells @_brennawells
🔁
Ur wcw posted pics of herself in nature for earth day and captioned it "💙🌎" but throws her trash out her car window
---
Karie Angell Luc @KarieAngellLuc
🔁
In Northbrook. Our flags.
chicagotribune.com
---
bella savignano @bellasavignano
🔁
seeing all those earth day posts from people who literally do NOTHING to help the environment made me mad.
writing a
twitter.com
bout how we should "love mother nature! 🦋💫🌈🌿" doesn't mean anything if you have absolutely zero regard for it on a regular basis :/
---
Double Peak School @DoublePeak_K8
🔁
2nd graders celebrating Earth Day while learning tips & tricks with Google Docs #dpsk8 #smusd
instagram.com
---
torivia laris cruz @luprecia75
🔁
Just one day huh? We can't contain our love for Earth to 24 hours! is every day around here and we have some pretty exciting things coming up for all our fellow Earth-watchers out there, check it out here:
---
R. Gloria Sarah Titch @drumcreations
🔁
My emotions™️
7am: Today I'll be more positive
10am: I hate my job, the sun and myself
Lunch: ok I think I overreacted
5pm: another stupid day is over
8pm: if I get enough sleep I'll be fine
12am: [crying] I hope aliens destroy earth
---
ks @iiswhooiis
🔁
@chartdata a sad day for earth
---
Douglas Greitz @DGNewYork13
🔁
was yesterday, but if it's only important once a year, there won't be many habitable years left. We should turn Earth Day into an everyday thing, here's how going vegan can help with that:
---
From My Shelf @FromMyShelf
🔁
Earth Day Every Day Books for Families
goo.gl
Still hoping for more books in this series!!
---
White Attic @whiteatticllc
🔁
Something to brighten your day! Check out our latest product.
Malloom Earth Pattern Women Watches Mens/Womens Retro
twitter.com
Analog Quartz Clock Wr
---
Double Peak School @DoublePeak_K8
🔁
2nd graders celebrating Earth Day while learning tips & tricks with Google Docs
twitter.com
---
dwtparis💧 Saw the TMR cast | D -4 D -57 @grandeloyalty
🔁
Happy Earth Day!Apple has a strong commitment to the environment.This Earth Day, the tech company is taking it one step further:For every Apple branded device that consumers bring in to be recycled, will make a donation to through the end of April. 🌏
---
Cliftondale Elementary School @CESMustangs1
🔁
Way to go Josiah! Earth Day action at Cliftondale Elementary School
---
Joke De Bruyn @UniworldJokedeB
🔁
The Travel Corporation and The TreadRight Foundation Celebrate Wildlife Initiative for Earth Day 2018
---
Patty Taylor @velvet61
🔁
Every day is #EarthDay. We can't blow it on the other 364 days.
amp.cnn.com
---
Andrea Barrett @AndreaCBarrett
🔁
Earth Day reminds us that it's up to each and every one of us to do our part to leave a cleaner, healthier planet for our kids, and their kids.
---
ell-sue @ell_sue
🔁
Earth is special. It's the only place in the universe that we know contains life. Celebrate its beauty with these amazing images of our home planet from our photo gallery! Take a look, download and maybe even use one as your device's wallpaper:
---
Karen Freeman Wilson @karenaboutgary
🔁
@Coll__me_maybe @the_sca Thanks for the correction. The planting was done in recognition of Earth Day. Forgive the short cut.
---
marina wilkie @wilkie9994qw
🔁
💚HAPPY Earth Day🌎♻️
GLOBAL GOOD GVWY
Elegant minimalist designed storm glass-fun for entire family
Drawing 4-22 Random Time
Eligibilty: Must Follow-Must RT messages/make sure to include & for each entry chance
---
Chandra Tyson @TysonChandra
🔁
Rosenwald Childcare Center's toddlers participate in Earth Day festivities as part of a Agric. Grant awarded to them.
twitter.com
The tots were so precious trying to name the veggies they grew! We were so blessed!
---
mak @infinityandari
🔁
why did gal repost that earth day pic i-
---
yarkad 🇺🇸❤️⛳️ @yarkad1
🔁
He makes me laugh once a day for years now. OMG I would be so much like that. Stupid question. Next. I love how these folks in the media act all offended. Some of the WORST PEOPLE on the face of the earth. Dishonest total jackasses...trying to make a name for themselves.
---
wilford raney @billybadbird
🔁
We know that even the smallest critters play a big role on our farms so we practice integrated pest management, just one of many ways we aim to protect and conserve the environment. 🌍 Learn more about how Del Monte Fresh celebrates Earth Day every day:
---
---