'Dreamers': 78.808k tweets talking about this in the last 24 hours

People talking about 'Dreamers': - RepAdamSchiff - ScottPresler - DineshDSouza - wiggums_ - luvsthesun22 - Kingsman_Resist - Myhiddenmadness - chasegolf2069 - jules8645 - MarkGraben[...]

- PaulConservativ - goodyflora - NVRayT - JulioLazo13juli - pamdmiddaugh - Mtweetie4848gm2 - BeauregardR - WendyHolland2 - YesWeCan4Us - TeresaPezzino - DeadofKnight68 - ES6960 - Elsagm1 - deenie7940 - JackLamb1957 - jackieaz0306 - KingBiscuit2112 - MAGA_Trump1 - DallasIrey - kittweets - FlanaganSiobhan - RISK_ERM - morseherrick - paulacoltrane_c - cassady_nancy - HelenAnn_Texas - modi_glian - BarbaraJSmith18 - YaquiAmerican - Ultraday - dnsara2 - Ashley_Sharpton - joseph_mikrut - TMQuirk - organicvittles - KingGadeiros - junktion3 - gm_oden - joannarn4kids - TheOrigFRODO - trinitychooster - klsmith68 - nubiansis8 - Tambam0329 - keeblerkween - rpeter99 - grannyE17 - djcalgal - curiouswoman3 - NOXecho - CourtneyJ8730 - sandybeach0724 - gkruege - harmony_king57 - Donald_from_HI - Papa01bear - TedCornwell - acabanas628 - O__Canada - AllWolvesMatter - mobunny - kevbostic - esf1956 - nopolian2 - healthyheartfit - cnnsbroken - DocOStevie - semperfipr - boottmills228 - GodsChild0218 - garcialawfirm - LeftHandChief - ratloff_ - rreactor - KrisSil23 - OakTree1980 - findley_vickie - sambell111 - Truthaccordng2b - DEndea - YaquiAmerican - tcudaman - JBarcott - Aladerri - RahnerTosanna - LincolnWeeps - jennarahm - Tom_NotMeMan - Emerald_Alison - tripspackler


This Tag appearing in: United States: ( Mesa - Omaha - Tucson - ).
Popular tweets tagged with 'Dreamers':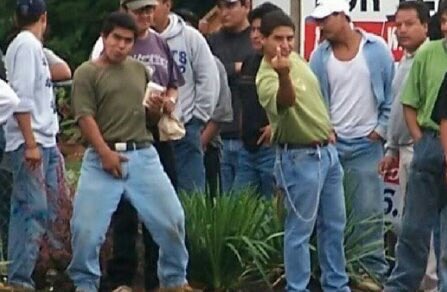 tim walls @tcudaman
🔁
@realDonaldTrump Your dreamers
---
loading...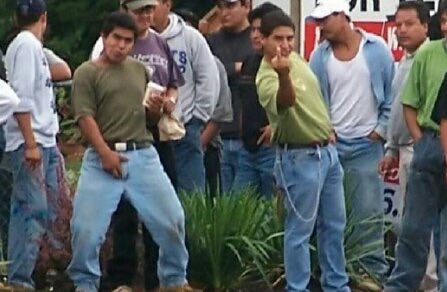 Dinesh D'Souza @DineshDSouza
🔁
These are the "dreamers" who are supposed to be such a wonderful addition to this country
---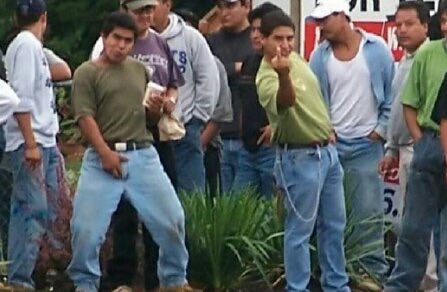 Wendy Insistance @WendyHolland2
🔁
These are the "dreamers" who are supposed to be such a wonderful addition to this country
---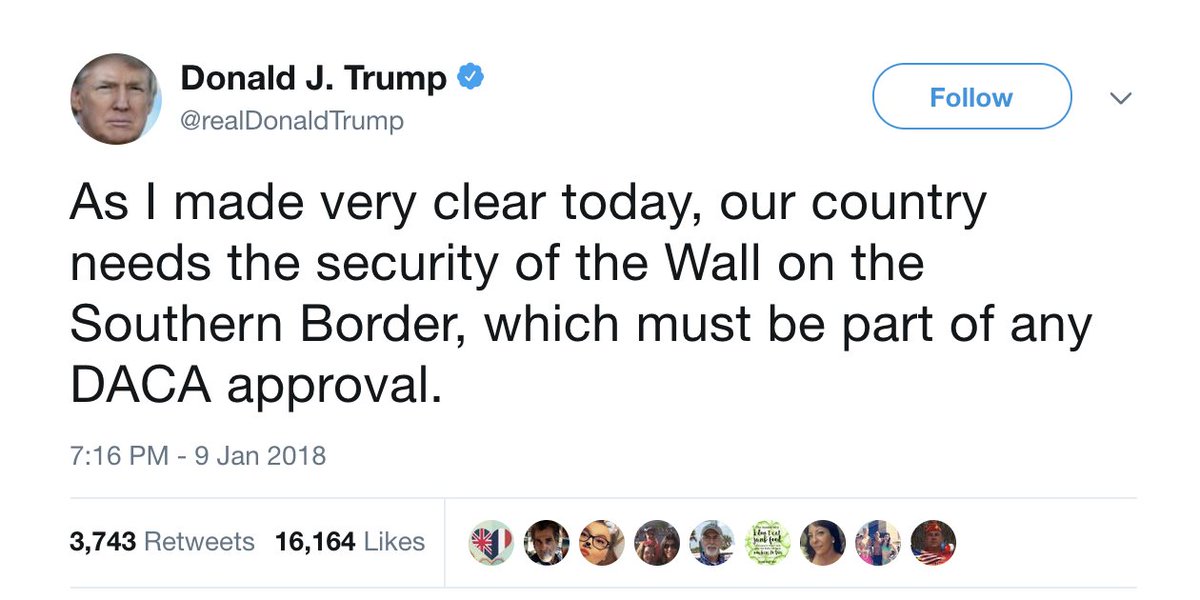 Barbara J. Smith @BarbaraJSmith18
🔁
JUST IN: Trump: Border wall "must" be part of deal to protect Dreamers
hill.cm
---
Adam Schiff @RepAdamSchiff
🔁
. is threatening to deport the Dreamers if he doesn't get $18 billion in taxpayer money for his wall. I'm no genius,
twitter.com
but wasn't Mexico paying for that?
---
#ThePersistence @ScottPresler
🔁
LEAKED MEMO: The Center For American Progress says that Dreamers are a "critical component of the Democratic Party's
twitter.com
future electoral success."
It's true: Democrats want illegal immigration for votes.
---
John Wiggums @wiggums_
🔁
. is threatening to deport the Dreamers if he doesn't get $18 billion in taxpayer money for his wall. I'm no genius, but wasn't Mexico paying for that?
---
stacy @luvsthesun22
🔁
@realDonaldTrump My American born kids and grandkids are dreamers.
---
Tested Limits @Myhiddenmadness
🔁
You saw the recently leaked memo, where Dem leadership openly admitted their love for "dreamers" is purely electoral,
twitter.com
right?
---
Chase Wilson @chasegolf2069
🔁
These are your "DREAMers" today! Begging to stay in the country they love and appreciate
---
Mark Graben @MarkGraben
🔁
How about we start thinking about our and put before we think about
✅
✅
✅
Why? Because of THIS:
---
Paul theConservative @PaulConservativ
🔁
@izzie_adams2 We all have Dreamers. We need to take care of our own first and that's not been done.
---
FloraG @goodyflora
🔁
. gave massive tax cuts to while 122 face potential deportation per day. & pass a clean .
---
Ray T @NVRayT
🔁
Needs it as a negotiating piece for border security/wall. I think Dreamers are a result of past mistakes, border negl
twitter.com
ect, and outright terrible policy (Obama). At the least we must FINALLY stop the bleeding with real border security. Priority #1.
---
@juliolazo132 @JulioLazo13juli
🔁
As of TODAY, 11,912 recipients have lost their status after Trump ended the program on Sept 5th. can't wait any longer & every day of inaction leads to 122 more Dreamers losing status. Congress must & pass the !
---
Mstweetie For Trump @Mtweetie4848gm2
🔁
That is an entitlement mentality so typical of the left. So called dreamers do not deserve anything. The Constitution is the only thing that is deserving here. It deserves to be obeyed because we are a nation of laws.
---
Beauregard Ryker @BeauregardR
🔁
💥 BOOM CHAKALAKA! 😂
A leaked memo from former communications director , speaking for the Center for American Progress, called the
"A CRITICAL COMPONENT of the Democratic Party's future electoral success."
---
Teresa Pezzino @TeresaPezzino
🔁
Call them . Call them Americans. Call them human beings who deserve to live in the only place they call home. Whose lives shouldn't be horse-traded for campaign promises & walls. Our government's word should mean something.
---
The Deplorable Truth @DeadofKnight68
🔁
There are 72,000 DACA 'dreamers" in Florida which is a swing state all + relatives will vote Dem even if illegal because that is what Dems do
---
Elsa G @Elsagm1
🔁
If my memory is correct, the President promised that Mexico would pay for his wall. Not the taxpayers, and not at the expense of thousands of facing deportation because of his political games.
---
Deenie @deenie7940
🔁
We'll see. He acts like he loves these illegal dreamers.
twitter.com
---
Jack Lamb @JackLamb1957
🔁
My grandchildren r dreamers too❗️We have to foot the bill, why don't we have a say in NoDaca...
---
Jackie Thorpe @jackieaz0306
🔁
The longer Congress waits to act on , the more lose protection and are at risk of deportation. These are young people who have the potential of making big contributions to their communities and the U.S. economy. We must act NOW.
---
👀 @KingBiscuit2112
🔁
It's unbelievable that people like
& can even sleep at night when their DREAMers have killed, raped & beaten over 2,000 Americans. Most of have no moral conscience & are as evil as a Dems. All should be charged with accessory to murder.
---
Siobhan Flanagan @FlanaganSiobhan
🔁
Are you thinking?There are MILLIONS more Dreamers than reveals.They will ALL vote Democrat- 1986 amnesty turned CA a
twitter.com
nd other states blue for good- u won't be reelected in 2020 if u sign !
---
Modiglian @modi_glian
🔁
LEAKED MEMO: The Center For American Progress says that Dreamers are a "critical component of the Democratic Party's future electoral success."
It's true: Democrats want illegal immigration for votes.
---
YaquiEagle🇺🇸🇺🇸🕆🎗 @YaquiAmerican
🔁
My grandchildren are also pursuing their dreams Richard, and they are citizens! The 25-35 year old dreamers can go to their home country, with the parents who brought them here! They can come back if the really want to be a legal citizen! Build The Wall.
---
Ashley Sharpton @Ashley_Sharpton
🔁
DACA Recipients Are 'Critical' to Democrats' 'Future Electoral Success'
It is imperative for . to say NO to DACA! NEED Dreamers for 2018/2020 win.
Let us remember, do NOT RESPECT America or Her Citizens👇

---
Joseph Mikrut @joseph_mikrut
🔁
Difference between dreamers and . The Dreamers actually contribute to corporate development and the economy. Ann just uses her rage and trolling to bleed cash from the suckers who don't see what she's up to. But SHE says THEY should leave.
---
glenda oden @gm_oden
🔁
122 Dreamers are losing their protection from deportation every day. We need to act now! That's why I pushed the president to support a clean bill.
---
➰👩‍⚕️Deplorable Nurse For Kids🌟 @joannarn4kids
🔁
Wrong. The DACA Dreamers have overwhelmingly turned out to be America's nightmear
twitter.com
---
Gram Nator @trinitychooster
🔁
Dear .
These are Dreamers.
The newborn's families have been in America for centuries, they have dreams.
One dreams to be an astronaut.
One dreams to be a doctor.
One dreams to be a police officer .
One dreams to be a president.
What about their dreams?
---
Kim @klsmith68
🔁
You cant fall for same bs-'wall gets done later' after DACA is done. Extend stay for daca til after border wall, cha
twitter.com
in migration and visa lottery deal has been inked, and NOT until then. Why do dreamers get free tuition and we pay 40k for college for our kids?
---
blahhhh @keeblerkween
🔁
Well leaky leaky! Leaked Dem email saying Daca Dreamers are needed for Democrat future. (Votes). Listening dreamers. You're being told in this leaked email by Dems, you're being used. You're all pawns. How does that feel? We knew, why didn't u? 😏😏😌
---
Veronica Evans @curiouswoman3
🔁
We can't keep going through this amnesty thing. We need a secure border.
If you really want to protect dreamers vote for the wall. No wall? No dreamers.
---
Lieutenant McBunns @NOXecho
🔁
In 2013, told mothers of DREAMers: "I'm with you guys…I am the author of this bill, this proposal. I don't understand why you keep asking me to commit myself. What more can I commit?"
In 2018, he's saying "no wall, no Dream."
Biggest weasel in politics, this guy
---
Donald Koelper @Donald_from_HI
🔁
Deporting the Dreamers wouldn't be enforcing the law. It would be breaking America's word, and telling the world that
twitter.com
America's promises are no good. Xenophobia is NOT patriotic.
---
Michael Nagin @Papa01bear
🔁
This Administration should stop treating Dreamers like a bargaining chip. They are human beings and what's at stake for them is life as they know it. Everyone should feel the gravity of this.
---
De Plorable Unum @TedCornwell
🔁
How about this?
We give 800k dreamers "permanent residency" here.
Status:
non U.S. citizen
no voting rights
no public office
no welfare
in exchange for a wall from east to west coast.
---
November 6, 2018 @O__Canada
🔁
Once America gets rid of djt EVERYTHING will finally come together...djt is encouraging racial discrimination, kicking out the "Dreamers", and funnelling wealth to himself, his family and the 1%...
---
loading...
Marie Chestnut @mobunny
🔁
After not being invited the Chair decided to crash a meeting focused on the future of . Read why here:
---
MemphisMimi @healthyheartfit
🔁
To me it looks like Democrats have a choice to make: American dreamers or Illegal dreamers. What say you, Democrats?
---
semperfi @semperfipr
🔁
Illegals including ILLEGAL DREAMERS deserve NOTHING
---
K Byrnes🇬🇧🇺🇸 👠 @boottmills228
🔁
WOW: Leaked memo from Democrat group shows they conspired to fight for DACA and dreamers because it will help their future election endeavors!
Just goes to show you, we care about the PEOPLE, Democrats only care about the VOTES.
---
Israel B. Garcia, Jr @garcialawfirm
🔁
Trump calls for 'bill of love' on Dreamers and border wall
trib.al
---
Chief left hand @LeftHandChief
🔁
Hey Chris let's do this afk Scaramucci. What's the deal on the dreamers in the Native American community when they co
twitter.com
uld use us in a very large corporation?
---
Ron Pyle @rreactor
🔁
Remarkable to see Dems and RINOs scrambling to pander to Dreamers while veterans sleep in the streets and the opioid
twitter.com
crisis is killing thousands.
---
Deena Price @OakTree1980
🔁
This episode is a game of chicken. The executive order will expire, the first Dreamers will be filmed and broadcast
twitter.com
being arrested by ICE before (and if) Congress decides to strike a deal. Today was cover for Trump so he could say, "see, its not my fault Congress did nada."
---
Truthaccording2B @Truthaccordng2b
🔁
For those so-called supporters of Trump who are now giving him do or die ultimatums over DACA I say back off with the threats & let him work. There is zero political will to send all the dreamers back & if he bucks that tide he will lose big time and so will we. So little faith!
---
Alejandro Gonzalez @Aladerri
🔁
Behind the scenes our actors Bob Kostopoulos & Nicholas Rosales on set "Dreamer" 🎬
---
Alison Adam @Emerald_Alison
🔁
Dreamers shouldn't be used as political pawns to pay for an absurd border wall. We shouldn't put hundreds of thousands of lives on the line just so that the president can fulfill a hateful campaign promise. It's nonsense. We need to pass a clean .
---
Trip Spackler @tripspackler
🔁
Deporting the Dreamers wouldn't be enforcing the law.
It would be breaking America's word.
And it would tell the world that America's word is garbage.
---
---