Dems: 110.251k tweets talking about this in the last 24 hours

People talking about Dems: - NateSilver538 - IngrahamAngle - kylegriffin1 - Julie4Trump - JOEL5H - NewsBry - alexparas830 - WeAreHereHU85 - ttyger - DarkLordPrime[...]

- politicaindonew - lifeofanomad - IndivisibleSC04 - stunburnt - Patreeit - hrbower - rlgardner37 - bathsaltz321 - sweetangelface - MsJayeBee - jody_mazzarese - PlanB1975 - rlockrocks - AmitKishore - Uofm77 - ProObamaAgenda - 901TJH - BourassaKenny - Julie4Trump - klc4trump - master_blizz - QueenbeeAxs - Allnewsnetworks - Danalei99708825 - seymourbutz12 - the_fire_berns - JimW_in_NM - lleoffled - dawnadaire - DonnaGarland17 - _GeorgiaBlue - Notbluebland - EricHamell - skyesidhe - FoxSports1550 - PeteS77252077 - MAGAnerd - MaryKeithBare1 - LAgreatwhitenor - volleymac40 - sc23cc - Schwartz6419 - EileenTownsend4 - TNHORSEFARMS - Rhodie33 - PantsStatusZero - jazzthecat66 - RogerGRyan1 - 87Noctvrne - Lewis217Lewis - Koppany_Jordan - tvThirdEyeM - ChazzBurgundy - SkwirlyQ - HildaWheeler - corepatt - mannyj8 - SoManyIdiots - marthaevapearl - fannypacquioa - sfjw - Timtravels007 - knitmeapony - kimwim - NeverADemAgain - timwe592 - Pammov889 - GodGetslastWord - RunMelaniaRun - RhondaLeeta - Mtriney1 - N79C - Hatemeso12 - moonbaby01 - SFGate - lvbgal - lindathomas102 - MEL2AUSA - MartinWiener - LSeebo - lilshilo - ValJRobichaud - TheWayWithAnoa - WriteEditRepeat - lucyimperial - Global____News - MarketingNetCo - fredy64961119 - SP_Holman - The_Jackal224


This Tag appearing in: United States: ( Boston - ).
Popular tweets tagged with Dems: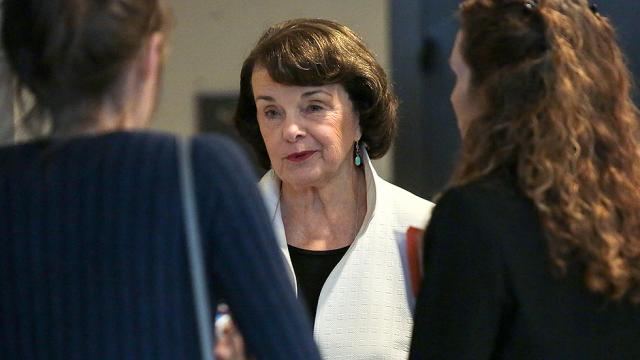 Luz Imperial @lucyimperial
🔁
Dems to Trump: Consult Congress before lowering refugee quota
hill.cm
---
Kyle Griffin @kylegriffin1
🔁
House Dems tell Mueller they have evidence Flynn failed to disclose a MidEast trip to explore a Russian biz deal.
edition.cnn.com
---
Laura Ingraham @IngrahamAngle
🔁
ONLY deal that MIGHT make sense for #DACA is RAISE Act + E-Verify + Wall. Dems' "Border security" pledge is MEANINGLESS. @realDonaldTrump
---
Nate Silver @NateSilver538
🔁
Dems flipped two very pro-Trump districts in special elections last night, There was a 28-point swing to Dems in NH.
twitter.com
A 31-point swing in OK.
---
🌺🍃Julie4Trump🇺🇸 @Julie4Trump
🔁
Camped outside a Senate committee to see why Dems are keeping us in endless wars.
pscp.tv
---
JOEL H @JOEL5H
🔁
Interesting theory: Trump is cooperating w/ Dems to get good press/improve poll no's./dilute Dem opposition b/c he's scared of Russia probe.
---
NewsBry @NewsBry
🔁
Warning for GOP: Trump voters blame Congress for his flirtation with Dems
newsbry.com
---
Mitchell-Foster @WeAreHereHU85
🔁
BOOOOOM!! O what a tangled Web Dems Weave! New Evidence has Hillary's Debbie Wasserman Schultz involved in Russia/Election/Meddling & MORE!!
---
SarChasm @ttyger
🔁
@jmmjrjmmjr @benwikler Dems: blow jobs and strong First Ladies. No comparison.
---
IndivisibleSC-04 @IndivisibleSC04
🔁
Everything w/ Trump comes down to Russia. He's afraid:
- Dems are winning special elections
- GOP keep resigning
1/
---
Robin Mitchell @stunburnt
🔁
The President infuriates his most steadfast supporters over reports he struck a deal with Dems on 'Dreamers':
rss.cnn.com
---
Powdered Wig Society @Patreeit
🔁
President Trump reports the REAL news about his dinner with Schumer and Pelosi. Contrary to MSM reports, he did...
fb.me
---
loading...
Harvey R Bower @hrbower
🔁
@dclark40 Your party has been hijacked by the "Radical Left Conspirators". Check it out. Hope Dems their party back before it's too late.
---
Ron Gardner @rlgardner37
🔁
Dems & Repubs call your representatives & demand term limits
Senate (202) 224-3121 Congress (202)225-3121 Something
twitter.com
we can all agree with!
---
bathsaltz @bathsaltz321
🔁
@mitchellvii If dems don't make the right concessions etc and fail it's going to be a 2018 bloodbath. same if repubs get run over.
---
#TheResistance 2017 @sweetangelface
🔁
What we see on display is a typical Trump real estate ploy playing both ends by creating confusion between repubs & Dems
---
Janice Barker @MsJayeBee
🔁
McConnell: Dems shouldn't be able to block judges using procedure GOP used under Obama
hill.cm
---
TruthGoesALongWay @jody_mazzarese
🔁
I can't believe how truly easy it is to work some people up to such a frenzy...the Dems are playing these people like
twitter.com
a fiddle 😐
---
TheRealQuatermass @PlanB1975
🔁
Even Lib Dems can't stand Juncker! Cable says 'extremist' EU chief is 'wrong man' for job
shr.gs
---
robert locklear @rlockrocks
🔁
Really trying. infuriates me. My kids in debt for next 20 yrs for college & Dems give foreign dreamers free rides.
---
loading...
Donna @Uofm77
🔁
To anyone who thinks Trump's base will abandon him over his flip flops, inconsistencies or caving in to Dems–this was before the election 👇
---
KTLG @ProObamaAgenda
🔁
hey @msnbc ur RW friends have resulted to issuing threats on tv...seems they are out of options..let em know dems DONT GIVE A DAMN ..haha
---
TJ Horne @901TJH
🔁
McConnell: Dems shouldn't be able to block circuit court judges using procedure GOP used under Obama
hill.cm
---
Don't Give Up @BourassaKenny
🔁
@mitchellvii Its an issue but not my #1 issue .. that would be #LockHerUp hasn't happened yet.... Dems above the law
---
🌺🍃Julie4Trump🇺🇸 @Julie4Trump
🔁
. is trying to work with the Dems. Its sad to say but the Dems would rather see Trump fail than the country succeed..
---
klc @klc4trump
🔁
NO DEAL! 2nd Trump Official Refutes Dems" Misleading" Statement On DACA, BorderWall
---
Angela Sheldon @QueenbeeAxs
🔁
Huckabee Sanders absurd claim that somehow Comey violated Trump's privacy is on par with Trump's baseless claim Obama wiretapped him.
---
AllNewsNetworks @Allnewsnetworks
🔁
The President infuriates his most steadfast supporters over reports he struck a deal with Dems on 'Dreamers'
cnnmon.ie
---
Dana leigh pallessen @Danalei99708825
🔁
Schumer is an ass, he rather have our new midieval barbaric days of terrorist.He's out. Dems created this world. END DACA and BUILD THE WALL
---
Deplorable Pepe @seymourbutz12
🔁
This is what they have been wanting!They have been trying to move the districts here in Texas to benefit Dems!This will be the way they win!
---
Feel the Bern! @the_fire_berns
🔁
Agree-so why 2 fundraisers-Is one n Lincoln 4 your Bold Nebraska-feel the Bern or DEMS n general?
---
JimW_in_NM @JimW_in_NM
🔁
ONLY deal that MIGHT make sense for is RAISE Act + E-Verify + Wall. Dems' "Border security" pledge is MEANINGLESS.
---
Daughter of Liberty @lleoffled
🔁
5. The Dems have to play to their base. The media knows what message their base wants to hear. They will deliver that message.
---
Donna feline @DonnaGarland17
🔁
@TalbertSwan Dems have been party of slavery, KKK always. Now their paramilitary wing is ANTIFA. Their plantation is poor inner cities
---
Georgia Blue @_GeorgiaBlue
🔁
If Dems prioritize we have a fair shot at winning back the House&having a real debate on healthcare & other fundamental issues
---
Eric Hamell @EricHamell
🔁
.@DrJillStein: No matter what happens in Congress, Dems could pass single-payer now in CA. Show us you're serious about healthcare as a...
---
Skyesidhe @skyesidhe
🔁
Dems can fail to convince 90% of Trump voters of anything, and win the midterms, if their base is mobilized
---
Fox Sports 1550 @FoxSports1550
🔁
According to Democrats President Trump has agreed to continue the DACA program in exchange for a border wall...
fb.me
---
#CNN = #FAKENEWS👌 @PeteS77252077
🔁
You like the constitution? Well this goes through Dems win all future elections and wipe 1st and 2nd clean. They have
twitter.com
said this!
---
Covfefe Thomas @MAGAnerd
🔁
I think these people are being idiots and believing the same media and Dems that has lied to them for two years.
twitter.com
---
LA @LAgreatwhitenor
🔁
Even if Trump makes a deal with Dems on taxes, how would it get through the House?
nymag.com
---
idalia williford @volleymac40
🔁
Hold the line Mr. President
You already hold the cards
The Dems count on
Republicans caving
That's not you
---
John Redmond @sc23cc
🔁
@RadioFreeTom Is Trump up in Rhody? Or just all the Dems (basically means everyone) just down more ; )
---
Brian Schwartz @Schwartz6419
🔁
@EricBoehlert I think the Dems should try for it. Call it TrumpCare and give him a win on health care.
---
Eileen Townsend @EileenTownsend4
🔁
Trump nominations set up more ....chances for Dems to upset. The Dems can't even upset an apple cart.
---
🇺🇸TNHORSEFARMS🇺🇸 @TNHORSEFARMS
🔁
I ❤ u Mr. President & hav stood by u thru all the dems hav thrown at u...but Im not happy bout the dreamers stayin.
twitter.com
---
Rhodie @Rhodie33
🔁
If Trump thinks MSM/Dems will stop trying to kill him if he caves on key promise...
Well, that's the trick they always use.
Ask GWB.
---
High Voltage Turkey @PantsStatusZero
🔁
"Brocialist" are for free expression. Dems slut shame you.
twitter.com
---
Tracy Wade @jazzthecat66
🔁
(6/) : You're 1 of 3 Dems who hasn't backed the DREAM Act and now this?! 😑 cc/
---
Roger G Ryan @RogerGRyan1
🔁
We dont have the house or Senate.The GOPe & Dems = Uniparty that hate Trump & us. We have to defeat them. It wont be easy but we have Trump!
---
N💭c👇v📣n€87 @87Noctvrne
🔁
the dems bought a thrasher hoodie, doesn't mean they skate
twitter.com
---
Jim Lewis @Lewis217Lewis
🔁
Real purpose of Trump election commission: exclude Dems, "mainstream Republicans." Lie about fraud. Suppress votes
---
Koppany B. Jordan @Koppany_Jordan
🔁
#tbt to when @benshapiro predicted in May 2016 that @realDonaldTrump would negotiate with Dems for amnesty. #Oracle
nationalreview.com
---
The Third Eye @tvThirdEyeM
🔁
MSNBC 12:16pm GOP FUMES AS TRUMP TURNS TO DEMS TO PUSH AGENDA
---
RealChazz @ChazzBurgundy
🔁
Dems obviously only want no borders so in thefuture they can fix vote in their favor by letting illegal👽s vote etc get rights legal🇺🇸s have👎
---
The Real Q @SkwirlyQ
🔁
Here's Brandon Tatum to tell you why he'll NEVER vote Democrat again‼️
🇺🇸 🇺🇸🇺🇸
---
Corey Patterson @corepatt
🔁
His press sec had disputed Dems' version. This is a confirmation of it
twitter.com
---
EmmJ @mannyj8
🔁
Don't let the Dems story tonight get you down. It is nat even close to accurate. As usual they are trying to push an agenda miserably
---
martha mccollough @marthaevapearl
🔁
Agree-so why 2 fundraisers-Is one n Lincoln 4 your Bold Nebraska-feel the Bern or DEMS n general?
twitter.com
---
Deplorable Tim 🇺🇸 @Timtravels007
🔁
This is what scares the Dems & their media the most. Independent thinkers who won't buy into their divide&conquer
---
Laurie/KMAP @knitmeapony
🔁
Just in case you wanted to know, there are many Dems who want to destroy disability rights.
---
❄️KimWim❄️ @kimwim
🔁
He is not a Democrat he's an Autocrat. Don't blame him on Dems.We had a very bright & experienced candidate & never would have voted for him
---
DemExitForever @NeverADemAgain
🔁
Yes. It is. And it is theirs. Why are you pretending to be an independent? This is a one party state, just admit you'
twitter.com
re cool with corp Dems.
---
timwe592 @timwe592
🔁
WATCH LIVE! Trump: No Deal With Dems On "Dreamers" -
M-F 8am-11am C
pscp.tv
T
---
#End DACA 👎😠 @Pammov889
🔁
DACA is the Trojan Horse of Amnesty. The RINOs and Dems will say it is only for the children while they sneak in a bigger amnesty.
---
Lisa B @GodGetslastWord
🔁
I think we should all remain Calm and United until we find out exactly what the plan is. Dems would love nothing more
twitter.com
than to divide us
---
Melania's Mistake @RunMelaniaRun
🔁
SMOKE & MIRRORS. He is pretending to side with the DEMS now so he can get their vote in Congress this Autumn. WON'T
twitter.com
WORK.
---
Rhonda Leeta ♡♡ @RhondaLeeta
🔁
, you cut a deal with dems and sold out the citizenry. Amnesty is permenant, tax cuts/border security are temporary.U LOST MY VOTE
---
So Says Adam @N79C
🔁
REMEMBER OBAMA THE IDEOLOGY EX POTUS DID THIS. YOU DEMS ARE BITCHING ABOUT ARPAIO'S PARDON FU |
fxn.ws
---
Hatemeso @Hatemeso12
🔁
You bought into the Dems game. They tried to get stuff to stick to now they are dividing his support base. Stay stro
twitter.com
ng
---
Lynne Richardson @lvbgal
🔁
Hillary on TV all the time.
Dems in the West Wing making policy.
No wall.
DACA kept.
Obamacare still going.
Did 2016 even happen?
---
Linda Thomas @lindathomas102
🔁
@SteveBannen This is unbelievable. What's he going to say next that he's went over to Dems.
---
Mel @MEL2AUSA
🔁
Martin Shkreli put a bounty on Hillary's hair & now he's in jail, but Dems call on the assassination of Trump daily & get away with it. 🤔
---
Viva Covfefe! @MartinWiener
🔁
@ThinBlueLR RINOs are the worst of the worst. At least with Dems you know where you stand. RINOs are backstabbing snakes in the grass.
---
Duff McRaeRae @lilshilo
🔁
Yes! Because when 45 loses so does the country & Dems put country over party & aren't all ego driven. They r driven b
twitter.com
y a desire to do good
---
Valerie Robichaud @ValJRobichaud
🔁
I'm just waiting for the Democrats to denounce the moral hypocrisy of their latest scandal
allenbwest.com
via @AllenWest
---
Anoa C. ❤ @TheWayWithAnoa
🔁
Curious. Dems had a majority and public option was squashed. They could've had it passed then but didn't put up the
twitter.com
same fight as now.
---
MarketingNetCo @MarketingNetCo
🔁
The President infuriates his most steadfast supporters over reports he struck a deal with Dems on 'Dreamers'
twitter.com
…
---
fred smith @fredy64961119
🔁
How about being a liberal lefty until it's your money involved, Dems?
mercurynews.com
---
Stephen ن 🇺🇸🇮🇱 @SP_Holman
🔁
It's been half an hour and Democrats still haven't condemned Seattle Mayor Ed Murray for sexual abuse
Does this mean all Dems are rapists?🤔
---
The Jackal224🇨🇦 @The_Jackal224
🔁
If you don't, midterms are going to be a bloodbath. You could open the borders and Dems would still impeach. Cucking never pays. Be smart!
---
---