Dems: 75.299k tweets talking about this in the last 24 hours

People talking about Dems: - Redistrict - paulkrugman - Liz_Wheeler - lorac328 - deebelle3 - Brian_TGA - mikepetrosky - LRohrbacker - ScoutMBird - steve4nyyanks[...]

- jam3333333 - Squirrelmaster9 - deebelle3 - Max_VikingAxe - BillRod14623021 - RSK10580 - Trin4Trump - Aldeplumber1 - theSweetMaris - 225youall - LegPate - my2cnz - NJHunterdon - aaronbek - NJConservative_ - DannyStricklan7 - chipps_timothy - purplesofa - msaklein - maryk196051 - angelinthepine - dzarlingo17 - donnadiane1970 - hesitentwaylien - erossin48 - sedonasurf - AntTGale - DeezBeesKneez - simplysmay - plastique_75 - RebeccaDante - WJC_TouchIt - notyrants823 - RedAnneBolynn - cwebbonline - RoyHamme - deebelle3 - Sno_Co_Dems - gayerobin18 - m1chellemor3no - rimarthag - lindasamelson - amx1 - PSuePrather - imrayswife52 - shoremanbrian - ThunderJew1775 - zevasparky - KimHarne - RedAnneBolynn - KevinMounce3 - mosapie - Impeach_DJT_NOW - Letstalkturkey1 - wwwillstand - EybertD - OrchidGirl54 - Ry8Ka8 - Holly_Love2 - Abyssdreamr - twinmcneill - Tsabbat - iluvpoppies - fegubser - bingading - njkujawa - Brick8105 - CanGal_39 - azoutlaw1 - garyblocker12 - PetterDanielson - TammieWorks - 2010harleygirl - EileenCushman - Callum_Mac55 - Janetb172 - onegoodmove - jerrylmassey - gothicdream - Scottski91 - LeighWells15 - corybantic - Horst4Congress - EybertD - rwpollex - linpoint - CinemaAndLife - az_mathe - travel5762 - Doobsac


This Tag appearing in: United States: ( Las Vegas - ).
Popular tweets tagged with Dems: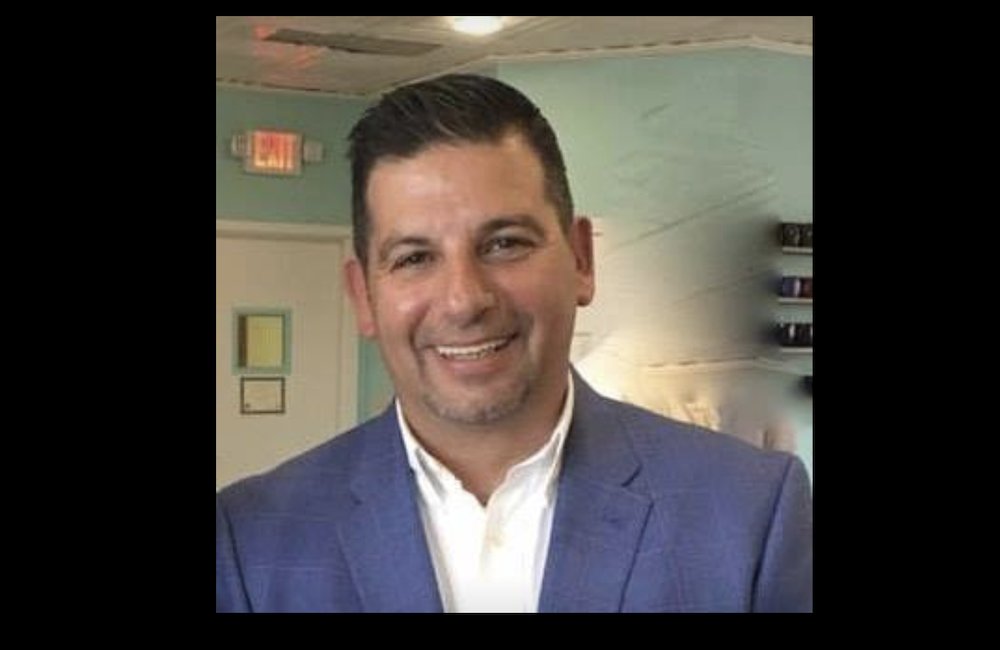 Brian Lee @Brian_TGA
🔁
Dems win New Hampshire state seat in district Trump won by double digits
hill.cm
---
loading...
Liz Wheeler @Liz_Wheeler
🔁
Ads we better see from Republicans in 2018 if they're not stupid:
1) Democrats *literally* want to ban all semi-auto twitter.com matic weapons (i.e. Glock 19)
2) All Democrats voted AGAINST your tax cuts
3) 21 Dems in the CBC refuse to disavow radical hate preacher Louis Farrakhan
---
Paul Krugman @paulkrugman
🔁
Republicans deliberately pushed through a bill with no hearings and no consultation across the aisle -- and it's a m
twitter.com
ess. I don't see why Dems should help with the clean-up
---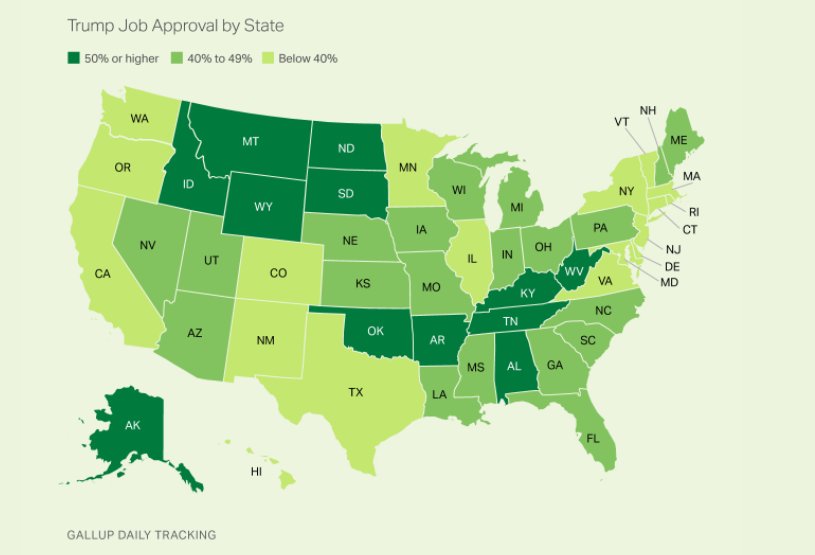 Dave Wasserman @Redistrict
🔁
I've spent my career downplaying Dems' odds in Texas, but there's something different going on there this cycle.
---
Dee @deebelle3
🔁
@realDonaldTrump Dems win New Hampshire state seat in district Trump won by double digits
hill.cm
---
Michael Petrosky @mikepetrosky
🔁
So you're basically saying lets make sure we censor conservatives so we can win the election. You dems can't win fairly at all can you.
---
SouthernGirl22 @ScoutMBird
🔁
My Asian family was encouraged to vote for Democrats b/c they were best choice for minorities. It wasn't until I started paying attention to their platform that I realized there is NOTHING about the Dems that aligns with my values.
---
Stephen J. Plantone @steve4nyyanks
🔁
First of all let's stop with the bash the teenager nonsense. Kids his age have fought in every war this country has e
twitter.com
ver seen. BTW, he is asking for all this attention and is getting it. He is the Dems little fraud pawn pushing the gun agenda.
---
Revj2u K @jam3333333
🔁
.'s decision to repeal was a blow to a free and open internet for all Americans. Now, we just need one more Republican to join 49 Dems + 1 Republican to save the internet. We're so close! RT to spread the word.
---
Marco Vazquez @Squirrelmaster9
🔁
: Dems officially introduce resolution to block FCC net neutrality repeal
hill.cm
---
MAGA🀄️MAX @Max_VikingAxe
🔁
Faster than a Speeding Jeb
Stronger than The all Dems
Able to Leap Comey (and fire his Ass) in a single bound !
twitter.com
Look 👀 it's a Bird 🦅 no it's a plane ✈️ NOPE it's Maganificient Super Trump !! Who has come to rescue this Great Country! 🇺🇸💪🏼🇺🇸
---
Randy Kucsan @RSK10580
🔁
In 3 special elections today involving state legislature seats, Dems flipped GOP seats in NH and CT. GOP held onto other seat in KY but vote swung 28% toward Dems from Nov 2016.
---
Trin4Trump @Trin4Trump
🔁
I want Trump 2020, but I also admit I can't wait to watch the Dems' prez hopefuls trying to out-commie and out-racebait the 20-30 other Dem Prez candidates.
It's gonna be...educational (by negative example).
---
Al-de-plumber @Aldeplumber1
🔁
Show me yours I'll show you mine,you're on a conservative page be for real or shut the Fvck up, as a fellow Patriot a
twitter.com
nd VET, don't pull that ,Visit the Dems. Tell all or nothing That's worse than dock teasing.
---
La Mer @theSweetMaris
🔁
New Hampshire's district has flipped blue!
Final: 53.5% to 46.5% - big swing of 20% toward Dems compared to the 2016 Presidential election.
It's the 38th D pick-up since *45 was elected. The 5th in NH alone.
Congrats, Phil Spagnuolo!
---
tayo oloyede @225youall
🔁
So if the dems are conspiring with Russia
Why wouldn't you implement the sanctions?
😳😳😳😀😣
Cuz
YOU ARE A TRAITOR TO THE UNITED STATES!!!
---
John Peg Leg Pate @LegPate
🔁
Trump announces he will run in 2020 with genius Brad Parscale at the helm!🇺🇸
More bad news for Dems who've had no good news lately... DNC campaign coffers empty and Mueller's Russian collusion probe implicating Dems, not Trump.
---
NJ Hunterdon @NJHunterdon
🔁
Congratulations to Tom , our leading Democratic candidate for . Tom adds Morris County to Hunterdon and Warren. Let's keep the streak going, Union County Dems!
Malinowski, Sherill win Morris County – via
---
Aaron Bekemeyer @aaronbek
🔁
3rd result: Dems *PICK-UP* Connecticut's #120 district. reports the final results as 51%-49% (no swing compared to Clinton's 2% win).
This is Dems' 39th legislative pick-up since 2016, & the 2nd tonight alone (after NH)!
---
Politics4US @NJConservative_
🔁
Did anyone think that a court was going to be able to stop the Trump's wall? I'm more concerned about the Establishme
twitter.com
nt not supporting it, and what happens if the Dems win in November?
---
Danny Strickland @DannyStricklan7
🔁
Rick Saccone PA 18th District Special Election 3/13 Republican nominee for congress. Trump supporter, conservative, pro life. HE fought to have "In God we trust" put in public schools. He sponsored day of prayer resolution. He supported tax cuts and jobs act of 2018
Dems. did NOT
---
Timothy Chipps @chipps_timothy
🔁
Dems liberal agenda is centered around 1 single theme, 2 destabilise America's civility an increase the federal gover
twitter.com
nment's power 2 control We the People.If u believe this claim is outrageous, u r sadly misinformed & mistaken. This is their top priority an ultimate initiative.
---
Leslie @purplesofa
🔁
I have to ask the for some help tonight.
I have a dozen first-time candidate friends in Arkansas who are running as Dems in winnable state ledge districts + struggling to raise the party's staggering $3,000 filing fee (nation's highest).
Threading their info below.
---
Angela Klein @msaklein
🔁
🔥🔥🔥BREAKING!!! Dems just flipped another seat!!! Trump won this district by 13 point
twitter.com
s.
---
❄Liberal Snowflake❄🇺🇸 @maryk196051
🔁
Dems flip 2 out of 3 seats today 🐴 👫 Granite State of Mind: With New Hampshire House win, Dems flip 38th seat of the cycle 👫🐴
---
LiLi 🇺🇸 @angelinthepine
🔁
Trump 2020 has this former democrat's vote! The Dems lost me at Obama 1.0...last democratic vote I cast...maybe forever!
---
D. Zarlingo @dzarlingo17
🔁
You dems had your chance when do nothing obama was president. Too busy covering up bengazi, somalia and russian inter
twitter.com
ference and iran million dollar deal. Gimmie a break. You did nithing on gun control when you had the chance!!
---
Ash 🌈 @hesitentwaylien
🔁
So Twitter deletes Russian Bot accounts trolling as GOP activists and what pops up in their place? "Progressive" Russian Bot accounts to troll Dems to divide our party like they did the Republicans. Look alive, people.
---
Estie Ross @erossin48
🔁
There was one in Kentucky . She didn't win. But the district swing was big, +28 (I think), for Dems.
twitter.com
---
Sedonasurf @sedonasurf
🔁
Dems in 2017: "Trump will definitely be impeached by 2018"
Reality: Trump announces he is running again in 2020.
Winning never gets old.
---
DeezBeesKneez @DeezBeesKneez
🔁
Dems flipped seats tonight in New Hampshire and Connecticut. I hope Republicans keep pretending #BlueWave2018 isn't real.
---
Stephanie M @simplysmay
🔁
Albany Dems push gun-safety laws with renewed vigor after Florida
nydn.us
---
Rebecca Dante @RebeccaDante
🔁
Well I guess my home state gets ignored by the Dems and the Russians! 😂😂😂 #TrumpRuss
twitter.com
ia
---
William Clinton @WJC_TouchIt
🔁
Every day these kids are on TV and Nancy Pelosi is running the Dems in the house, Chuck in the Senate and Perez at the DNC is a good day for Trump and America.
---
Excalibur65 @notyrants823
🔁
What about democrats? Stand up dems!! Be strong !!!
twitter.com
---
Anne Bolynn #BOYCOTTNRA🚫 @RedAnneBolynn
🔁
Can we get some Dems in AR to have guts like this? #arpx
twitter.com
---
Christopher❄️ @cwebbonline
🔁
This shit is fucked up and is NOT acceptable. As Dems we need to call out our side when wrong too. 👇🏾👇🏾👇🏾
---
Roy Hamme @RoyHamme
🔁
I left the GOP well before things declined into Trumpism. I consider myself a slightly right centrist and feel the GO
twitter.com
P has abandoned me. The Dems have moved too far left to be useful. We desperately need centrists!
---
SCDCC @Sno_Co_Dems
🔁
Check out our SnoCo Young Dems as they debate at the EVCC Student Town Hall.
fb.me
---
Gaye Robinson @gayerobin18
🔁
Republicans troll Chuck Schumer, Dems with hilarious t-shirts
go.shr.lc
---
loading...
linda samelson @lindasamelson
🔁
Dems flip GOP-held Connecticut seat
thehill.com
---
(((Barak))) @ThunderJew1775
🔁
The GOP's complaints about George Soros are an anti-Semitic dog whistle when the GOP takes far more money from the Kochs & other billionaires who spend considerably more money on GOP candidates than Soros does for Dems
---
Gaia Bird @zevasparky
🔁
nobody mentions that ALL media was in it for Clinton. Maybe that wont matter any more? Hilary - get over yourself.
twitter.com
Its embarrassing . Dems are in trouble (except now in Chicago they can vote if they are illegals - same in California) - what will we do about it?
---
DeplorableRazorback @KevinMounce3
🔁
OMG😂Dems R Supporting Robert (Beto) O'Rourke To Run Against ?
:
*A Former PunkRocker
*CriminalRecord
*SayNo ProblemsOnBorder?😦
*SaysNoWall
*Wants TX LawsToBeLike CA!
*Supports PlanndParenthood
*Against
---
Cilley Girl @Letstalkturkey1
🔁
🔷 Dems! Let's pull together after today's primary and support the winning *Democratic* candidate! The only way we're going to stop the is to flip as many seats as we can, & we can only do that by working *together!*
---
Wwwillstand @wwwillstand
🔁
👇😡😡😡 support these criminals being here! Despicable! Dems enable them!
---
q @EybertD
🔁
After tonight, Democrats are posting the BIGGEST EVER Dem wave (at least, since 1994). Democratic candidates are beating previous Dem state lege candidate by 15 percentage points on average. If this happens in Nov, Dems could win more than 240 seats.
---
Orchid Girl @OrchidGirl54
🔁
@chuckwoolery The Dems at work...it's the only way they can win!
---
ASF Wilson @Abyssdreamr
🔁
David Hogg:"End the 2nd Amendment"
Hogg:"Screw the NRA"
Hogg:"Screw Trump"
Hogg:"Repubs want us dead"
Hogg:"FedEx is to blame"
Repubs:"Uhm, that's total BS, kid"
Dems:"OMG YOU HEARTLESS PIG! You are attacking a poor, traumatized child! Don't question him! Not allowed!"
---
Wynne Carter @iluvpoppies
🔁
Nice quote tweet.
I'm Jewish, do we count as a minority, or am i just a white guy? When Nazis were marching w/torches, establishment Dems seemed to care. I'm sure my people fit the shareblue agenda back then 🤔
---
Brick @Brick8105
🔁
Honestly with all the foul play the democratic party has been involved in recently, I'd like to see All the obvious
twitter.com
corrupt dems removed from office Pelosi, etc etc. The corruption is so blatantly obvious its disgusting. Don't get me wrong there are a couple Republicans too
---
CanGal @CanGal_39
🔁
Recap of tonight's special elections:
🔴KY : a 28% swing toward Dems
🔵NH : 21% swing + flipped seat
🔵CT : 0% swing + flipped seat
Avg swing in 2018 specials: 27%
39 D flips in state leg seats since 2016
Sure looks like a wave…
---
Gary Blocker @garyblocker12
🔁
Ads we better see from Republicans in 2018 if they're not stupid:
1) Democrats *literally* want to ban all semi-automatic weapons (i.e. Glock 19)
2) All Democrats voted AGAINST your tax cuts
3) 21 Dems in the CBC refuse to disavow radical hate preacher Louis Farrakhan
---
Petter Danielsson @PetterDanielson
🔁
I liked a @YouTube video
youtu.be
Dems introduce bill to preserve net neutrality
---
Brooke Storm @Janetb172
🔁
This is Hillary Clinton's comms director. Again: Dems warned that Trump would usher in xenophobia, homophobia and demagoguery if elected, yet these are all things they themselves use constantly when pushing Russiagate hysteria.
---
Jerry Massey @jerrylmassey
🔁
No kidding, right? The molehill out of the mountain scenario currently being made 2 detract from the memo & the fact Dems don't want to solve reforming immigration w/ ‼️
---
Scottski91 @Scottski91
🔁
@PressSec @washingtonpost Dems are too busy celebrating guilty pleas by FORMER Trump staff.
---
Leigh Wells @LeighWells15
🔁
@lindyrr1985 @KKatMiss @KevinMarriageDr @w_terrence @ChicagoMayor If Dems get a majority, trump is impeached. It's a no brainer! VOTE
---
q @EybertD
🔁
Tonight was a great night for Dems, but sadly there are no more specials this evening.
Special elections next week:
OK : Trump +65% (Romney +56%)
(FWIW, the 3rd largest swing in a special election since 2016 was in OK, a 48% shift toward Dems. Could we see more of that?)
---
Linda LaPoint #Resister @linpoint
🔁
Thanks Donald. I love it when you put your "kiss of death" endorsement on a candidate. You're going to make the job Dems are doing here in Texas so easy. Bye Ted, Greg,Dan,Ken. We won't miss ya but we wish you all a Happy Retirement!!!
---
BetweenTheFramesミ●﹏☉ @CinemaAndLife
🔁
US judge orders FBI, CIA, NSA to disclose spying
Do Dems remember when FBI CIA NSA s
aje.io
pied on citizens for peaceful protest?
was hero Mueller there?
---
Sunshine @az_mathe
🔁
Red Alert: Dems Make Their Move, Intro Ban on 50% of New Gun Sales
conservativetribune.com
~This is one of many reasons to replace as many
twitter.com
Senate Dems as possible in the mid terms~ Get out the vote~
---
Andrew J Key III #VeteransResistSquadron @travel5762
🔁
🌊🌊🌊🌊🌊. 2 more seats flipped to Dems🇺🇸sign of things to come🙏 So many things going on it's hard to keep up but this is for sure💪🏼Great things are happening and we will overcome this madness so fear not
---
Todd Dobbins @Doobsac
🔁
Move to the center. Yes let's meet republicans half way when they are wrong on every issue. Your centrist strategy wi
twitter.com
ll guarantee another Drumpf victory. Dems have been moving right for years, it cost them over 1000 seats and the presidency.
---
---