Democrats: 280.802k tweets talking about this in the last 24 hours

People talking about Democrats: - realDonaldTrump - realDonaldTrump - realDonaldTrump - NutshellsGuy - mskimrose - madremorena - enjanted - revenge_31 - sgcxb - tedboz[...]

- CherylsLabs - MissyTaraschke - AlexRaider4life - debra0827 - GoGreen08 - clariceannn - politicucu - asmelillomd - museisluse - MAGA100Kplus - HHS_Muenz - mysticmoonmaid - HeidiZarecky - pmcall - marcylauren - GardDeborah - MamaCoffiie - qumc - pjoyfarra - ed_grimly - ShakyMcGee - susiemagoo - BriscoeCain - roxannelwright - zsert7 - EHekeler - dalekrebs - Dale88388 - wmathison - marienelson1961 - MiddleClazzMom - MizzieRoberts - WJC_TouchIt - Kendalljazz - MaestraOogway - WalczakLinda9 - sibilaur - mizclaudi - SalaciousSwanky - AmandaS15866691 - TheTurpens - mbvierra - evilgrrl - GrettaMaeBert - Anny_LittleCute - amjustfree - tatekaren4 - Foxkeywest - momochickies - Anna_ohlala - adamctierney - CountryJazz4 - WesternPAJon - rxlady25 - BrentsNikki - kshoffman - carolabuckel - mainstreetmamad - 914mj - mike52006 - H2opolodoc - lightningwincup - Jwhite1208 - SColleen1 - ConservativeGM - mach162 - teemichelle - ButticeMelina - ZoltanZandar - TrumpTrainOnly - royalbluesmiles - Adam_Dream_ - Michelesteigne1 - realnatman - dubrow_wendy - mainstreetmamad - jpfrick83 - tomverv8 - biffhardsteel - SheepdogSmokey - CanadiensFan - itsmesteph11 - MaxfireXSA - don_arete - allinfortruth - Brennan55777 - rjmeads - jbritten74 - ElvaF2009 - aligiarc


This Tag appearing in: United States: ( Phoenix - ).
Popular tweets tagged with Democrats: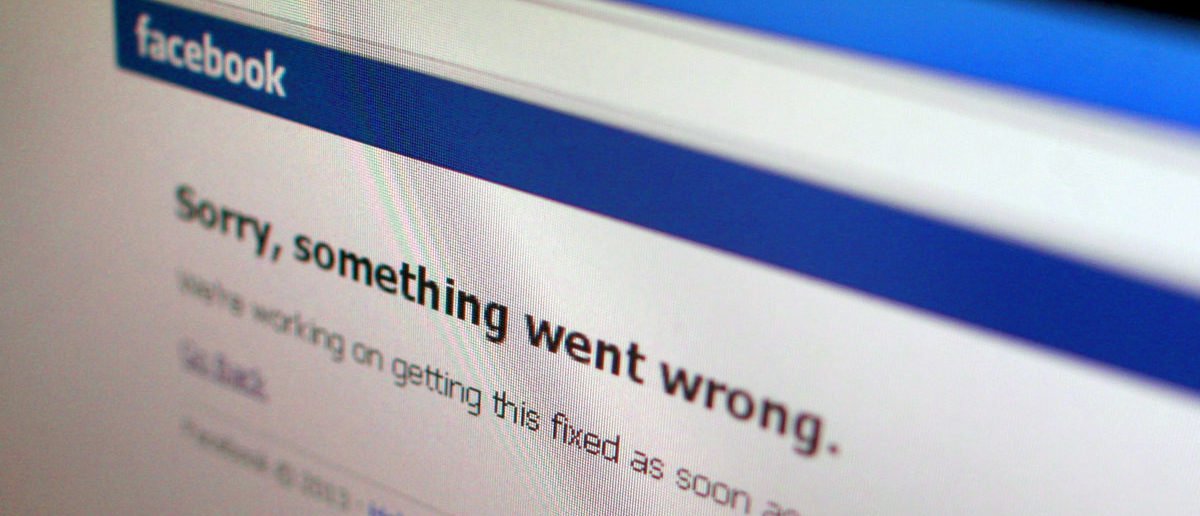 yourenotthebossofme @museisluse
🔁
Are Dems Blowing The Cambridge Analytica Story Way Out Of Proportion?
trib.al
---
loading...
Donald J. Trump @realDonaldTrump
🔁
Democrats refused to take care of DACA. Would have been so easy, but they just didn't care. I had to fight for Military and start of Wall.
---
Donald J. Trump @realDonaldTrump
🔁
DACA was abandoned by the Democrats. Very unfair to them! Would have been tied to desperately needed Wall.
---
Donald J. Trump @realDonaldTrump
🔁
I am considering a VETO of the Omnibus Spending Bill based on the fact that the 800,000 plus DACA recipients have bee
twitter.com
n totally abandoned by the Democrats (not even mentioned in Bill) and the BORDER WALL, which is desperately needed for our National Defense, is not fully funded.
---
John Q. Nutshells @NutshellsGuy
🔁
Reminder: Democrats offered Trump *$25 billion* for wall/border in return for a path to citizenship for the DACA-eligibles. WH rejected.
---
Kimberly Rose @mskimrose
🔁
Bill Clinton raped women and molested a young intern in the White House and he is beloved by Democrats & media.
Donald Trump is accused of consensual sex with a porn star & Playboy model and he is evil, according to Democrats & media.
Let that sink in...
---
Carmen Vela @madremorena
🔁
I'm really not understanding the point of a whole press conference to announce he didn't get what he wanted, that Democrats out maneuvered him, that Republican leadership didn't help him, that Mexico isn't paying for the wall and that he can't read quickly. What is the gain here?
---
Janet Murray @enjanted
🔁
This is why Democrats have gotten away with everything that they've done to destroy us. Republicans don't stick toge
twitter.com
ther in the lows as well as the highs. If everyone doesn't stay on the train we are finished.
---
jason jones @revenge_31
🔁
Aww did you find a 10 year old meme republicans used on democrats! Bitch you know I make more then you! The only six
twitter.com
digits number you see are the one your man plows up your ass!
---
Lauren (🦇) @sgcxb
🔁
Do you think FOSTA/SESTA, or the bizarre blue-state-punishing tax changes, or any of these judicial appointments, are going to get reversed if Democrats take power later? A lot of these Republican horrors are passing with 10-15 Democratic votes in the Senate. SESTA passed 97-2
---
T J Bozanich @tedboz
🔁
I trust our President. He knows what he's doing. Good God Laura, you may fall off the Trump Train but I'm not going anywhere! He's done more good for our country in just a year than the Democrats have done in decades!! We won't stand for impeachment!! He's smarter than YOU!!
---
MissSorryNotSorry @MissyTaraschke
🔁
Should have vetoed this crap!! But since you didn't...you better have an ace up your sleeve before you lose part of y
twitter.com
our base and the advantage over the democrats!! We ARE WATCHING CLOSELY!
---
ALEX Thompson 👌👍👌 @AlexRaider4life
🔁
I am considering a VETO of the Omnibus Spending Bill based on the fact that the 800,000 plus DACA recipients have been totally abandoned by the Democrats (not even mentioned in Bill) and the BORDER WALL, which is desperately needed for our National Defense, is not fully funded.
---
Deplorable Debra @debra0827
🔁
If Democrats can hold our military hostage in order to dictate all other budget priorities, we are all wasting our time voting for a Republican Congress
---
GoGreen2008 @GoGreen08
🔁
Dear American Steel families: Looks like let you down again. The Trump tariffs are basically fake tariffs. Manufacturers will simply buy steel from one of the numerous countries exempted from the tariffs.
Democrats have a better deal. Also, we tell the truth.
---
clarice king @clariceannn
🔁
RETWEET if you are sick and tired of repeatedly lying to the American people about DACA.
TRUMP STOPPED DACA!!
It happened on September 5th, 2017
There is literally a video of Sarah Sanders Saying that Trump is halting DACA
Stop blaming Democrats you idiots!
---
Politicucu 🎗 @politicucu
🔁
The catalans are today for Spain, just as the jews went to Nazi Germany, will the EU allow us to be exterminated?
twitter.com These are the values of the EU?
Where are the ruropean democrats?
How much has Spain paid you to be quiet?
Shame of EU !!!!!!!
---
Anthony S. Melillo @asmelillomd
🔁
I hear people saying they will give up on Trump and vote third party. What does that get you? That puts Democrats in power and we really lose. We need to band together more than ever. I saw his speech. He was visually upset about the bill. Let's not back down.
/6
---
I❤JESUS,HE❤sME2 @MAGA100Kplus
🔁
Any notice, when Democrats are in charge, they don't give Republicans anything. When Republicans are in charge, they give Democrats damn near everything as if they weren't in power.
---
Stacy Muenzenmayer @HHS_Muenz
🔁
Jesus H. Christ of Nazareth on a defective pogo stick. Enough.
You ended DACA.
You did it. You. Not Democrats. Not anyone else. YOU. Y-O-U. You.
What is wrong with you? Why do you keep tweeting this lie over and over again? Who do you think believes it?
---
MysticalMoon @mysticmoonmaid
🔁
IS A HYPOCRITE!! He's trying HARD to blame the Democrats for DACA! TRUMP should have to PAY for the WALL BECAUSE OF
twitter.com
ALL of OUR TAX DOLLARS BEING WASTED to PAY a BILLIONAIRE to MAKE A PROFIT ON HIS BUSINESSES WHILE IN OFFICE INSTEAD OF DIVESTING!
---
pmcall @pmcall
🔁
A key vote on the role of the banking industry divides the two Democrats running for governor in Georgia.
---
Marcy McGowan @marcylauren
🔁
Trump today: "I do want the Hispanic community to know and DACA recipients to know that Republicans are much more on your side than the Democrats, who are using you for their own purposes."
Daily reminder that Trump himself ended DACA.
---
Deborah Gard @GardDeborah
🔁
After rescinding the DACA program in September and opposing every piece of legislation to help the Dreamers, Trump blames Democrats for a problem that he created.
---
Quentin Strausbaugh @qumc
🔁
Nearly three dozen African-American women are running for office as Democrats in deep-red Alabama.
It's an unprecedented number, according to Democratic party officials. And many are running for the first time. (1/7)
---
Pjoyfarrar🌊🌊 @pjoyfarra
🔁
Help us send 10 young democrats from the Permian Basin to the Texas Democratic Convention!
---
Girl_Grimly @ed_grimly
🔁
President Trump:
✔️Historic tax cuts
✔️Keystone Pipeline
✔️Pulled out of Paris Accord
✔️Eradicated ISIS in Iraq/Syria
✔️Pulled out of UN Global Compact
I'm not abandoning Trump because of one bad bill. I'm doubling down my resolve to defeat democrats.

---
ShakyMcGee @ShakyMcGee
🔁
The DACA Facts
- Democrats are the ones who started DACA
- President Trump rescinded DACA in Sept 2017
- Democrats worked with Republicans on 4 bipartisan bills which would extend DACA, Trump said he'd veto all by 1, which only 40 GOp Senators approved
TRUMP ENDED DACA!!
---
Briscoe Cain @BriscoeCain
🔁
Rand Paul - on Omnibus Bill: The Democrats Don't Care About Spending Any Of The Time. Republicans Seem To Care About It When They Criticize Democrats...We Have Border Security In The Middle East, But Not Border Security Money For The U.S.
---
Roxanne Wright @roxannelwright
🔁
"DACA recipients have been treated extremely badly by the Democrats," Trump says. He ended the program!
---
patricia Kirchner @zsert7
🔁
Why does Congress let Democrats run the country? Americans are not being served by their government...except for Pre
twitter.com
sident Trump.
---
Franklin Krebs @dalekrebs
🔁
Very disappointing day! When Democrats are in power, Republicans are the voice of conservatism. When Republicans are
twitter.com
in power... there is no voice of conservatism. Congress & President has again sold us out over the last 2 days.
---
Dale388 @Dale88388
🔁
@realDonaldTrump I though the Democrats wanted to take guns and accessories? Why would Obama have done that?
---
#DemExitDeplorable @MiddleClazzMom
🔁
This run by Loyola-Chicago in the NCAA basketball tourney inspired by a 98 year-old nun has GOT to CHAP THE REAR ENDS of the secular left/liberals/DEMOCRATS who have tried to erase any reference of God from public mention and society. God bless Sister Jean
---
William Clinton @WJC_TouchIt
🔁
"The American people didn't elect Democrats to control the United States Congress. They elected Republicans. This may be the worst bill I've seen in my time in congress." — Jim Jordan (Rep. OH)
---
Don't wash your pits in the river of Sacred Tears @MaestraOogway
🔁
Kind of crazy how Robert Mueller, James Comey, and Andrew McCabe have been Republicans for much longer than Donald Trump, yet they're the "hardened Democrats" he's so incensed about.
---
kathryn worrell @mizclaudi
🔁
I'm a warrior and won't let one set back change my feeling about Trump. He is my President and Commander and Chief! I'm lucky I didn't have some of you fighting beside me. The President is fighting for us against Democrats, Rinos, Deep State and Mueller! I stand by my President!
---
Salacious Swanky Cat @SalaciousSwanky
🔁
It isn't a violation of the constitution to require voter IDs. The government literally pays for people's IDs if they
twitter.com
can't afford it.
Democrats like the ambiguity zero IDs; makes it easier to commit fraud.
---
Mrs. T @TheTurpens
🔁
The first responsibility for the President is to defend the Nation. The Democrats and the Republicans made him pay a steep price to do it. He hates it. I hate it. You hate it. Democrats love it.
---
mbv @mbvierra
🔁
"Orange County, CA is ground zero to Flip the House in 2018! To do this, Democrats must flip 24 Congressional seats from Red to...
---
loading...
Yeah😂Baby😜Yeah @Anny_LittleCute
🔁
@Cernovich Fuck Mike vote for new people who stand against the RINOs and not communist democrats
---
Jim @amjustfree
🔁
Keep blaming Trump for everything, Democrats... America knows who keeps causing the real problems in the world & here at home.
Vote them out, America! 🇺🇸👍🏻

🎯
---
Speak out! @Anna_ohlala
🔁
Democrats offered $25 billion in wall funding for a path to citizenship for DACA eligibles.
WH/GOP said no path to citizenship.
Deal dead.
---
@CountryJazz4 @CountryJazz4
🔁
While establishment Republicans & Democrats are satisfied with FORGETTING what they've promised, MY PRESIDENT never forgets his promises!
Thanks for having our backs & PLEASE !
---
WesternPAJon @WesternPAJon
🔁
We are sick of the Establishment.
We are sick of career politicians.
We are sick of RINOs.
We are sick of democrats.
We, the people, must elect men and women who will help fight for the Trump agenda
Trump has been dealt a bad hand, we must have his back!
🇺🇸
---
-Trump_Army- @BrentsNikki
🔁
Hey!
"THIS" is what happens when u take the nuclear family values & utterly destroy it!! Where's the outrage over
twitter.com
this 5 yr old baby!? This "SHIT" (yea! I said it!) must not be pushed on kids anymore!! Has to stop NOW!!
---
Carol Buckel @carolabuckel
🔁
Let's get one thing straight: Donald Trump rescinded DACA. He doesn't care about Dreamers — he never has. I'm fighting tirelessly to elect more Democrats so that Dreamers will never have to live in fear.
---
Denise Clark @mainstreetmamad
🔁
DACA was abandoned by the Democrats. Very unfair to them! Would have been tied to desperately needed Wall.
---
MJ @914mj
🔁
This is not a win for democrats. This is a win for all voters who should have the right to equal representation regardless of partisan affiliation.
Gerrymandering, whether partisan or racial, should have no place in democracy today.
---
Michael Fitz @mike52006
🔁
Instead of attacking Congress for passing a massive spending bill or Trump for signing it, the cult would rather attack fellow citizens who are calling out the officials who have failed us, stabbed us in the back! Don't be like Democrats! Use your brains! Think!
---
Bolts Rule @lightningwincup
🔁
"Over 2,000 verses of Christian scripture demand that we protect immigrants, strive for economic equality and liberate those oppressed by unjust laws."
---
J @Jwhite1208
🔁
Now he seems to care more about F'ing DACA than the Democrats. WTFF???? Let it DIE. We who elected his ass don't giv
twitter.com
e a shit about DACA. Send them back to Mexico. Good LORD.
---
Susan @SColleen1
🔁
Of the MILLIONS OF LIES trump
Has told..... DEMOCRATS STANDING IN THE WAY OF
DREAMERS IS ONE OF THE MOST BLATANT ‼️trump IS A BIGOT OF BIBLICAL PROPORTIONS,..trump CARES FOR NOTHING EXCEPT MONEY,POWER,IVANKA,& PUTIN‼️.
OH....FORGOT.....
VENGEANCE & CRUELTY👊
---
Kitty D @ConservativeGM
🔁
The faction of blindly loyal Trump supporters don't seem to understand that Trump was elected by a coalition of Republican, Independent, Libertarian and Blue Dog Democrats who handed him a landslide. In 2020, we can't afford even a small schism in the community. Worrying.
---
Melina Buttice @ButticeMelina
🔁
I can't blame Donald Trump since the democrats control the House, Senate and the Courts.
---
ZZ WOKE - CPC 2019 @ZoltanZandar
🔁
On the positive side, Greenpeace is getting Canadian Green Partiers and New Democrats arrested, so it's not all bad ?
twitter.com
?
---
Deplorable Carla @TrumpTrainOnly
🔁
offered DACA if we can also have a wall = reasonable logic
Democrats offered No DACA and a fence = unreasonable
---
Royal Blue Smiles @royalbluesmiles
🔁
Just remember , while deceitful democrats Schumer & Pelosi are celebrating a huge victory via the Omnibus, they left out the DACA fix.
Never forget, they don't give a shit about you. They hate you.
---
SingAdam @Adam_Dream_
🔁
Trump said get rid of the filibuster rule.
Unlike Moron, McConnell can think past next week or next month. He knows scrapping the rule could give absolute power to Democrats for years to come.
That thought does NOT appeal to him.
---
Michele steigner @Michelesteigne1
🔁
Many "pundits" are saying, "Trump just lost us the midterms!"
I am saying THE EXACT OPPOSITE. By preventing a shutdown that would have ended in humiliation on a fight he could not win, Trump has forced the Democrats LEFT and given the right a reason to fight!
---
Nathaniel Wilkerson @realnatman
🔁
I'll still support President Trump, because this is only the second quarter. Even though the Republican party, kicke
twitter.com
d him in the nuts 🥜 and helped the Democrats. I am expecting a Trump card to hit the table.
---
Paul Frick @jpfrick83
🔁
Democrats are scrambling to explain why they just blocked bill to lower premiums up to 40%
alexander.senate.gov
---
Here 2 Support POTUS #45 @biffhardsteel
🔁
Not a single U.S. asset was attempted to move to defend Benghazi.. The attack lasted 12 hours.
Your side (Hillary & t
twitter.com
he idiot Democrats) said it was caused by a YouTube video, but in reality it was an attack to cover up arms smuggling to terrorists by Muslim Obama
---
Sheepdog Smokey @SheepdogSmokey
🔁
We need to get out and vote Democrats out. We can not stay home and opt out. Trump had no choice. Mattis begged. Used military. We Patriots need to stand behind Trump.
---
CanadiensFan @CanadiensFan
🔁
Thanks to the years of tireless effort from Rep. Tana Senn and Washington Democrats, young girls, working women, and families all across our state can now look forward to a brighter economic future.
---
itsmesteph11 @itsmesteph11
🔁
We'll vote for real conservatives not Democrats lol
GOP isn't going anywhere, just changing
twitter.com
---
Robert Broussard @MaxfireXSA
🔁
ICYMI: We're holding an Organizing Academy in Seattle on April 6th with DNC Deputy Chair Keith Ellison! RSVP here:
---
Donovan the American @don_arete
🔁
Don't get me wrong, I am not happy with this spending bill... However, with the Democrats obstructing at every corner it is vital to get military funding needed to protect our country.
---
DeplorableKAT @allinfortruth
🔁
The Democrats used our military as bargaining chips today. They know how much Trump loves our military. They dangled the biggest military funding in history, if he were willing to take the political hit to get it - He took the hit. He's a brave man
---
Brennan Doherty @Brennan55777
🔁
One thing that I have to give Democrats credit for is that they are in it to win it. They don't give up. I understand that they blindly follow, and I'm not suggesting to do that, but you have the power here. Make sure in November that you do your job. Quitting hands them the win
---
RJ MEADS @rjmeads
🔁
You know how Republicans always accuse Democrats of "paying protesters" and using actors? They're projecting, because that's what they do.
---
giarca @aligiarc
🔁
🔥🔥 U.S. LEAD COUP IN UKRAINE
Please take a few minutes to learn how Obama, Hillary, Biden, McCain, Kerry, Nuland joined forces with a Neo Nazi leader in Ukrainian violent coup in 2014...
Oddly Nuland had a connection with Steele
Democrats are experts in chaos and coups ....
---
---