#DACA: Become Trend on twitter at (2018-02-21 13:37)

People talking about #DACA: - Alyssa_Milano - JeffFlake - USCCB - numanzor237 - numanzor237 - KimFoxWOSU - TruthBlooms1 - Adizu - Carl_Dix - xo_elsaa[...]

- 1416rayjo - drdoodlie1994 - Lou13xoxo - sherahViVa - retiredtxteach - MsOCHubbard - DeSchedule420 - javdvd - MichaelWaltrip1 - SMUngeorge - anitamreyes - ImmigrantList - tempestdevyne - SusanLuxemberg - DJShereKhan - mitiofamily - sooze555 - petti_cash - XRAM340 - SRTComp2 - TruthSeeker_85 - TelliTweets - OverUnderClover - mijomojo1 - DonnaCastel - KatherinVII - jayblackburn2nd - johnlundin - Christ0pherWade - cliveboyce77 - LosOsorio - brooklynmarie - laurie_wagner - fashionnana15 - rcnapier12 - SMUdenisegee - r_yarsky - ryedth - siminuteman1776 - LuvPrayWorkSing - MinMtwit - ericsean467 - martha_217 - illa_lan - LoseyLaurice - tonykchoi - leedsgarcia - tripgender - RonHall46 - PharaohSaidThat - aogarza - elizabehsotner - BrennanGT2278 - viridianaah18 - DreamAct_Portal - GallagherWitt - LuvPrayWorkSing - LuvPrayWorkSing - ReneeKrane - maryannathomps3 - KimbyIndy - dreax3b - magicmonty25 - areynarivarola - KarenELotter - tweetingala - mmell00 - aspeed - simps_poole - _mariocarrillo_ - HoweDoesSheDoIt - ImmoralReport - Opportunity1 - KeniaCeron - VAmuscle - redstatetalk - Tonyporras6 - SeanHChin - latinorebels - About_MyBizness - antonio56109 - Discoveringme40 - livinginsombras - Liberalyogi - TabataAlibi - POTUS_45_ - heikegrayvb - KatherinVII - 8t0Ric - Vi44


This Tag appearing in: United States: ( San Francisco - ).
Popular tweets tagged with #DACA: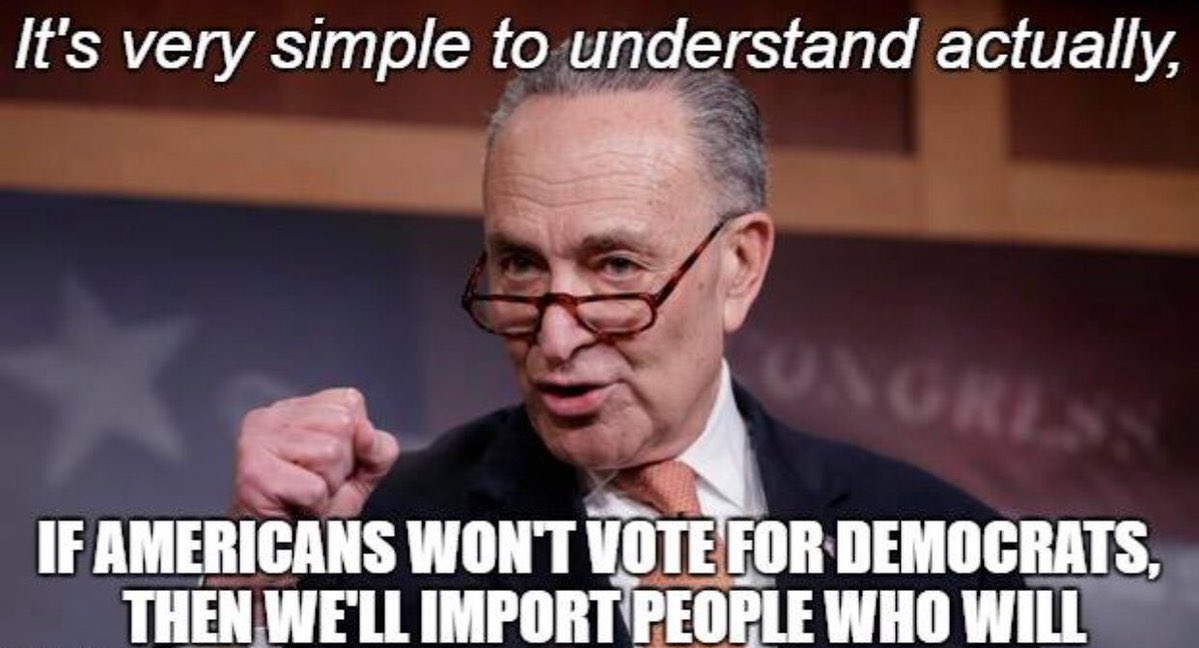 Mark M @MinMtwit
🔁
This is all #DACA is about...
---
loading...
Jeff Flake @JeffFlake
🔁
I can't promise one of my colleagues won't block an up-or-down vote on a extension, but I can promise that I'll be b
twitter.com
ack on the floor, again and again, motioning for a vote until we pass a bill providing relief for those struggling due to our inaction
---
Alyssa Milano @Alyssa_Milano
🔁
You can support and by sending a video message to your representatives. I will also tweet videos on my timeline and
twitter.com
tag your rep turning my platform over to you.
Link:
---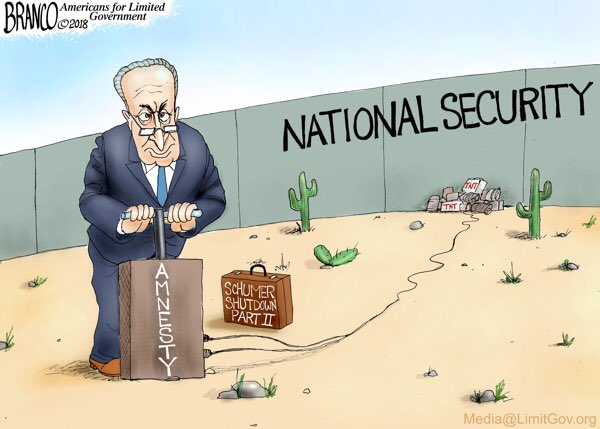 Alan Varner @XRAM340
🔁
Cartoon: Schumer Shutdown Part II
shar.es
via @@LimitGovt #DACA #SchumerShutdown
---
US Catholic Bishops @USCCB
🔁
We will be asking the faithful across the nation to call their Members of Congress next Monday, February 26, to prote
twitter.com
ct Dreamers from deportation, to provide them a path to citizenship, and to avoid any damage to existing protections for families and unaccompanied minors.
---
TruthBlooms @TruthBlooms1
🔁
Last week, we won a preliminary injunction blocking ' discriminatory and illegal rollback of . But Dreamers deserve more than a reprieve from 's attacks. They need a permanent solution.
---
Carl Dix @Carl_Dix
🔁
Deadline Looms: Regime Moves to Embed , Drive Out Immigrants The / Regime Must Go!
twitter.com
---
Elsa @xo_elsaa
🔁
ON : Am I the only one who is acutely aware that a post March 5 world will be WAY DIFFERENT than a pre March 5 world.
Let's stop pretending that ICE/CBP/DHS/Sessions/Miller agents don't have March 5 circled on their calendar like a god damn holiday.
---
Lou @Lou13xoxo
🔁
Good to see mayors stand with immigrant youth staring down Trump's March 5th deadline on .
---
DedeRetiredTeacher @retiredtxteach
🔁
One of the sad legacies of : Those who did not meet the "Dreamer" age cut-off were further marginalized.
---
Michael Waltrip @MichaelWaltrip1
🔁
Ban bump stocks, strong background checks, 21 to buy a gun. I am ok with all that. Bundle this with immigration issue
twitter.com
s. , Fully fund wall, end chain migration and visa lottery. Make Dems vote no to all that.
---
Nancy George @SMUngeorge
🔁
drove significantly better academic outcomes for immigrants who participated in it, says coauthor Elira Kuka.
-High school graduation rates increased by 15%
-Teenage births declined by 45%
-College attendance increased by 25% among women
---
The Immigrant List @ImmigrantList
🔁
Great piece from researchers at @umichsph on impact of ending #DACA on #publichealth. Via @HuffPost
huffingtonpost.com
---
#DREAMActNow @TruthSeeker_85
🔁
This means court decisions from CA & NY are still in place & recipients can renew. Stay informed & see if you can renew your DACA asap
---
Telli Smith @TelliTweets
🔁
Each day, 122 recipients lose the ability to work, study, and contribute to their local communities. After March 5th, nearly a thousand DACA recipients per day will lose their status & be vulnerable to deportation. We need a .
---
Donna Castel @DonnaCastel
🔁
Democrats dont want .
They want to use for political purposes. Not to help anyone.
Once DACA are taken care of, they cant tell sob stories about "dreamers" in hiding, and thats their only use for DACA.
Mark my words.
Democrats will not make any deal to help DACA.
---
Katherin @KatherinVII
🔁
serves the Socialist Agenda of the Social Democrats in America -
- We Say No To DACA -
---
Jay W. Blackburn II @jayblackburn2nd
🔁
2 words --> --> CHAIN DEPORTATION
#DACA is done twitter.com
---
Laurie Wagner @laurie_wagner
🔁
There is no March 5th deadline.
Keep renewing your DACA permits (unless you have new crim. issues, in which case talk to a lawyer or BIA accredited rep).
You can apply even if your work permit isn't expiring in the next 6 months!
---
RC @rcnapier12
🔁
In 2 wks the March 5 deadline hits, thousands will begin losing status (yes even w/ the injunction) & Congress has no plan to fix it. This is a major American failure
You have failed to
---
R. Yarsky @r_yarsky
🔁
Without a fix from Congress, as many as 5,000 teachers in California could face deportation.
dailykos.com
---
✝JESUSHasLIFE4EVER🚩 @LuvPrayWorkSing
🔁
- & Malkin - WE WANT THE SECURITY WALL FIRST. WE DON'T WAN'T ANY PROTECTION! Want Law Abiding & ! Seventy-Five Percent of USA are Committed by Illegal Aliens =>
---
Laurice Losey @LoseyLaurice
🔁
Scott Adams Show LIVE 8:05a ET
---
Ron *Thug* Hall @RonHall46
🔁
Dear Democrats,
Speaking as your present and prospective future employer, and part of "we the people":
I demand that twitter.com U rescue the DREAMERS () & 2 HELL w/ Donald's fucking wall!"
You have blown the last 2 chances and this is your final
opportunity!
---
Amb Antonio Garza @aogarza
🔁
Another showdown over in Congress:
A massive, must-pass spending package is likely to reprise the fight over and
twitter.com
wall.
---
✝JESUSHasLIFE4EVER🚩 @LuvPrayWorkSing
🔁
WATCH: Is A DNC Scam By To Destroy -Supreme Court Ruled Obama's Are Unconstitutional&Illegal Funding,Enforce Immigration Laws,
---
✝JESUSHasLIFE4EVER🚩 @LuvPrayWorkSing
🔁
Exposes & 's TREASONOUS Coup D'Etat, & & Scam To OverthrowUSGov Into A Gov. =>
---
Renee Sandler Krane @ReneeKrane
🔁
Another day to work hard and make money. But still waiting for congress to for tax paying citizens instead of talkin
twitter.com
g and . . Start the conversation!
---
mary anna @maryannathomps3
🔁
March 5th is a false deadline. Thousands of have already lost their protections and congressional Republicans do nothing but push extreme right-wing immigration proposals.
---
Blondell Poole-Simps @simps_poole
🔁
I can't promise one of my colleagues won't block an up-or-down vote on a extension, but I can promise that I'll be back on the floor, again and again, motioning for a vote until we pass a bill providing relief for those struggling due to our inaction
---
VaStandUp @VAmuscle
🔁
is why we need to be ready to vote in the upcoming elections.
Actions need to be justified from now on, from all t
twitter.com
he way to some purge on Twitter. Conservatives stopped bending over once took office.
---
🇺🇸 #RSTR Red State Talk Radio @redstatetalk
🔁
Scott Adams Show LIVE 8:05a ET
twitter.com
---
Tony porras @Tonyporras6
🔁
. keeps saying that Republicans want to fix but we don't see any actual fixing being done.
---
Sean H. Chin @SeanHChin
🔁
First, remove "educated" from your Twitter profile. A Latina that supports CHUMP after what he's done to Mexicans &
twitter.com
is a fool.
Second, you want to attack a teenager who just had their fellow students murdered w/o me defending them, not going to happen. Go fondle CHUMP.
---
#Benghazi Stacy @Discoveringme40
🔁
And yet forgo the recipients bc they want more of the same
Time for 'Dreamers' who want to have a pathway to citize
twitter.com
nship to wake up
Dems don't care about you, they want your votes. Period.
---
LiberalYogi @Liberalyogi
🔁
Don't forget #DACA !!!!!!
#CleanDreamActNow
twitter.com
---
POTUS 45, 10 pledges @POTUS_45_
🔁
"Made progress to build the border wall with Mexico"😂
"declared a Nationwide Public Health Emergency on opioids" th twitter.com en... zero
"Started the end of the " That one correct. Trump rescinded DACA
"Ordered ethical standards": Trump hired Pruitt & DeVos!
---
Katherin @KatherinVII
🔁
NO TO
NO TO
NO coincidence shooting during/b4 DACA talks
---
---