Congress: 235.324k tweets talking about this in the last 24 hours

People talking about Congress: - maddow - JoyAnnReid - ASlavitt - JayFratt - ramchandani2000 - papadave239 - SirGiridhar - jpicon4 - We3forDemocracy - shazwat[...]

- balajiworld - libikavanah - yosemite1982 - SusanCTurlingt1 - Push4Contest - abcunlimited1 - cvarley1734 - olcsa1986 - Ramkumarsarswa3 - KenRoberts112 - holt999 - Philosopha1 - Yadavbajrang - johnpmcneil02 - BobSuydam - Himmelink - dray4255 - bendodge - theliterateape - Graceheathertc - cahoho1 - margaritateresa - johnnyscrapnyc - amarvarma - hjim_ws - gregnortong - AnneRose713 - ChrismPrism - thesteveleslie - bock_tw - Sunriser73 - KathrynCroft - loverset - narendravarma49 - mnnurse10 - ncjain50 - lmcod - skofarrell - IyerSpeaks - WisePuertoRican - AgrimTrust - ronbosjd - out7out - Moore9Moore - hinterlandg - SusanDa08697425 - FedUpXGOPer - jlhakee - Mrclean1982 - AjayAanya - CrazyThakare - Wastoon35 - LemonPolitics - neelu_8 - LauraButler6 - AndersMack - sallyagale - MoreFox4all - WestWingReport - 77Maritimer - DeweyCooper6 - SZilberstein - carriewalker77 - AnneRose713 - SamuelraySam - RobinsonGeorge_ - ashuontwt - Kathlee54882926 - LeviPostlew - AbiDhonifan - Maggieb0214 - darlenewise39 - fluffpuffs - Milan_Parekh347 - RustieMac - indianews101 - SandsLaPointe - JimFT2 - mimi_saulino - rajeshshenoy63 - jeandunn52 - YDS_PSU - DaisyFarmer14 - amit0360 - AnotherRunner1 - mikekelleher111 - chintan20 - ashuontwt - hejibraghavendr - JmeerjrBfloNy


This Tag appearing in: United States: ( Austin - ).
Popular tweets tagged with Congress: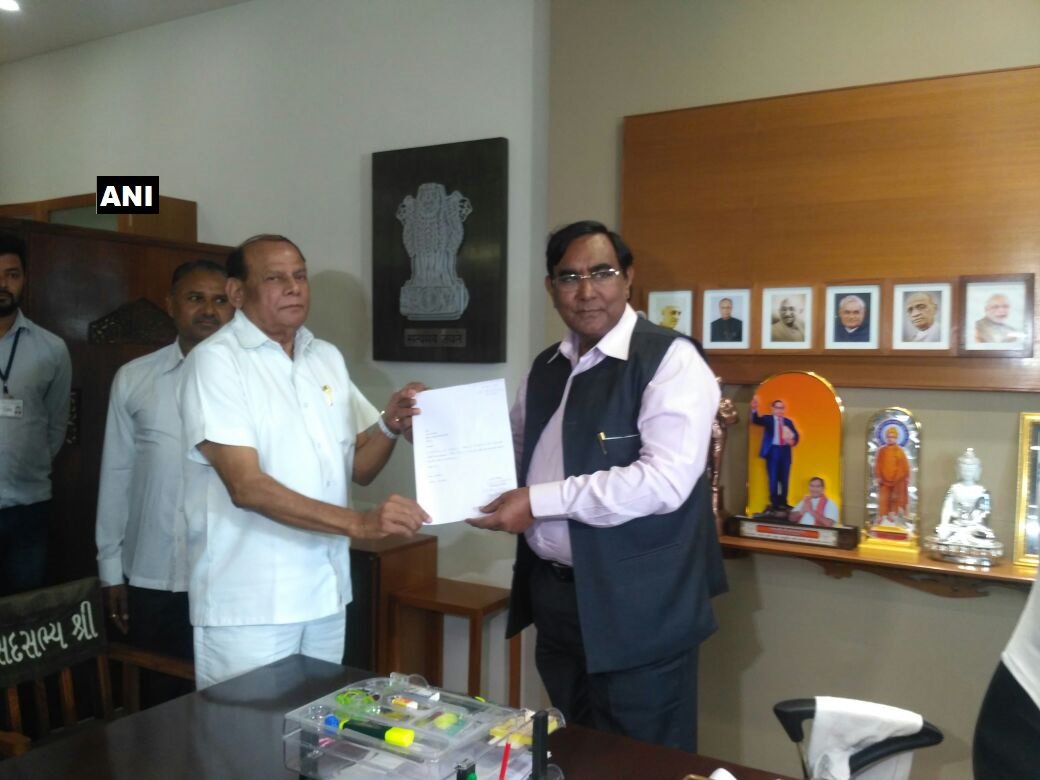 Ashutosh singh @ashuontwt
🔁
#Visual: Gujarat Congress MLA Ramsinh Parmar submitted his resignation to Assembly Speaker.
---
Joy Reid @JoyAnnReid
🔁
The 115th Congress -- hereby known as the Trump Congress -- will live in infamy.
---
Rachel Maddow MSNBC @maddow
🔁
"How Congress Could Overrule Trump's Ban On Transgender Service Members"
---
10 de fevereiro de 2017
Naresh Jain @ncjain50
🔁
#Watch | Congress Vice President, Rahul Gandhi reacts to Nitish Kumar's alliance with BJP.
---
Andy Slavitt @ASlavitt
🔁
BREAKING: CBO Score is out! Premiums will be 20% higher in EVERY year 2018-2026 under Senate Freedom bill.
---
Conservative Hippie @JayFratt
🔁
testifying before Congress this morning
---
mo @ramchandani2000
🔁
Three Congress Lawmakers Quit In Gujarat, Join BJP
satyavijayi.com
via @SatyaVijayi
---
Dave Meyer @papadave239
🔁
Here's something you don't hear every day: I'm proud of Congress for holding Putin accountable and checking Trump's worst instincts. 🇺🇸🇺🇸🇺🇸
---
🕉️ Giri 🇮🇳 @SirGiridhar
🔁
Dear slaves of Congress, never ever include such words like 'United, Serious, good, work' with Congress in one sentence.
---
Jackie Picon @jpicon4
🔁
Why can't Congress make a healthcare bill that will actually help people and affordable to low income and poor not ju
twitter.com
st for the rich.
---
ThreeMonkeys AndMe @We3forDemocracy
🔁
Big Pharma donated almost $16 million to Congress in 2016. Campaign finance reform is essential in the fight for universal healthcare.
---
Shashwat Jha @shazwat
🔁
Strong response by Congress on why Microsoft should not retire MS Paint
twitter.com
---
loading...
Balaji @balajiworld
🔁
@Satvahana Oomen Chandi and Gujarat Congress CMs have imposed Prohibition too.
---
libi kavanah @libikavanah
🔁
Republicans fail to pass a 'skinny' Obamacare repeal bill
fb.me
---
Susan C Turlington @SusanCTurlingt1
🔁
Awesome Solution. Swamp dweller McCain get Obamacare to treat brain cancer only brain cell. for Congress
---
abcul @abcunlimited1
🔁
Declassified: How Nehru betrayed Netaji (according to Bose's nephew)
?
Article dt 29-01-2016

---
Christopher T Varley @cvarley1734
🔁
btw, this is the point in the calendar at which GOP Congress had said both Obamacare repeal/replace and tax reform would be signed into law
---
OOL @olcsa1986
🔁
@SpeakerRyan let's move to tax reform so we can accomplish nothing. More lies but to surrender the Senate, Congress 2018. @RoKeT_gal
---
Ram kumar sarswat @Ramkumarsarswa3
🔁
@JMehta65 @OfficeOfRG is bjp done all those work which was done by congress in past then how bjp is party with diffrence
---
Ken Roberts @KenRoberts112
🔁
This vote is a perfect example of vested interests controlling congress. These interests do not represent the America
twitter.com
n people.
---
loading...
American Patriot @holt999
🔁
Goodbye! Time to vote in a real congress!
twitter.com
---
Phil Osopha @Philosopha1
🔁
The Health Care Freedom Act:
-Was written over lunch
-Will be voted on in the dead of night
-Will be the end of the GOP majority in congress
---
Bajrang Yadav @Yadavbajrang
🔁
Dreaming Big- India is free of Congress over 132 years now hope our child wil never fight 2 free India from Congress JAI HIND @ashokepandit
---
Bob Suydam @BobSuydam
🔁
Now is time to #DoYourJob and work together congress.
twitter.com
---
David Himmel @Himmelink
🔁
Cookie, the Cat who Bit Me & Congress, the Sect that Hates Us
literateape.com
---
bendodge @bendodge
🔁
Remove 's exemption for Congress so they must buy insurance the same way we do. Then they'll be motivated.
twitter.com
---
Grace heather @Graceheathertc
🔁
Congress Reaches Deal to Avert Shutdown of Veterans' Health Choice Program
homerenovation989.wordpress.com
---
John Niland @johnnyscrapnyc
🔁
Putin throws a fit when he discovers the US Congress will hold him accountable for invading sovereign countries.
---
Deplorable Cool @hjim_ws
🔁
NOW is the time to Trump Congress. PLEASE, issue EO to remove the ObamaCare exemption for Congress. Let Them live as
twitter.com
True Americans.
---
Maximus Decimus @gregnortong
🔁
John McCain complained about the GOP Congress getting nothing done; then he proceeded to help get nothing done.
---
Anne Rose @AnneRose713
🔁
We can't impeach. Congress can. This is more ammunition for if/when they get off their asses & do it.
---
Thomas W. Bock @bock_tw
🔁
JW believes that it is time for ALL of Congress's Obamacare exemptions to finally END. Check out JW's report here:
---
Narendra K Varma @narendravarma49
🔁
One more Gujarat Congress MLA Ramsinh Parmar (Thasra) resigns. Total goes to six. @IndianExpress
---
Lisa Cullen O'Donogh @lmcod
🔁
Trump's nominee to lead DOJ criminal division, Benczkowski, has disclosed to Congress he previously rep'ed Alfa Bank
---
Iyer @IyerSpeaks
🔁
Mr Rahul Gandhi- The speed at which MLAs are fleeing from Congress in Gujarat is "greater than escape velocity of Jupiter"
---
Sherman Jackson @WisePuertoRican
🔁
Congress Defies Trump on Russia -
NYTimes.com
mobile.nytimes.com
---
Agrim Trust @AgrimTrust
🔁
Ramsinh Parmar, another Gujarat Congress MLA, resigns, taking the number of legislators who quit to six
---
Ronbos @ronbosjd
🔁
This bill was an abomination & its defeat is a victory for every family that was put in jeopardy by Trump, Pence, & Republicans in Congress.
---
michael calo 🇺🇸 @out7out
🔁
Congress, you better pass a good healthcare bill for the President to sign. Because if not, 2018 will be a slaughter.
---
Michelle Moore @Moore9Moore
🔁
Now signed bill to limit power on lifting sanctions against ! Intent on provoking a war.
---
SD64 @SusanDa08697425
🔁
RETWEET if you think Debbie Wasserman-Schultz should testify before Congress over her IT staffer scandal.
---
NothingBurger @FedUpXGOPer
🔁
Funny how Congress won't be stampeded by a president with approval ratings under 40%. Trump's unpopularity catches up with him.
---
Jennifer Hake🇺🇸 @jlhakee
🔁
Mr Pres you know what 2 do...FIRST THING tomorrow morning sign an Executive Order that Congress has 2 use OCare immediately
---
Dr.Ajay Chaturvedi @AjayAanya
🔁
In Gujarat, Congress MLAs are resigning by the minute. I am sure Rahul Gandhi knew about this too but chose not to do anything, yet again!
---
N @neelu_8
🔁
KNOW THEM BY THEIR ACTIONS: Rand Paul and Bernie Sanders voted against Russia sanctions. ONLY TWO SENATORS TO DO SO.
---
Laura Butler @LauraButler6
🔁
Please sign an EO rescinding the Obamacare exemption of Congress immediately. Make them live under the laws they pass.
---
Mac A. @AndersMack
🔁
Putin vows retaliation re sanctions bill, accuses Congress of insolence.
INSOLENCE? They don't work for you, bitch.
---
Conservative Sam @MoreFox4all
🔁
Let US not forget that the DEMs single handedly forced O-CARE on We the People!
Remove them & RINOs from Congress!
It will #MAGA
---
West Wing Reports @WestWingReport
🔁
Kremlin move comes as Russia sanctions bill (also sanctions Iran-N.Korea) goes to President's desk. It's veto-proof in Congress
---
Edward G Toomey @77Maritimer
🔁
So SAD,...OUR Congress has FAILED US.
They are unable to resolve OUR Healthcare.
Wait for OUR next elections to rid
twitter.com
them..Cheers to US.
---
carrie walker @carriewalker77
🔁
Congress may have a change in the cost of healthcare soon, and it may b more in line with corporate costs emp pay- dems/socialists/RINOS 💰💰
---
Anne Rose @AnneRose713
🔁
Now Buddy Carter and Blake Farenthold - they deserve to be censured (for advocating violence against fellow members of Congress).
---
Ashutosh singh @ashuontwt
🔁
Gujarat Congress MLA Ramsinh Parmar submits his resignation to Assembly Speaker.
---
Kathleen @Kathlee54882926
🔁
should rescind the "friends and cronies" obamacare deal for congress and senate. Let them feel the way "the forgotten" do!
---
AMERICANS FIRST🗽 @darlenewise39
🔁
John McCain is the poster boy of why we need term limits in Congress. #SkinnyRepeal
---
विक्रमादित्य @fluffpuffs
🔁
"Or to fight for my People against the foreign king?"- asked Shivaji
Hindus in Congress must deliberate now and quit the Mlecchas side
---
Mimi @mimi_saulino
🔁
EXEMPT
KILLS The

END The Exemption For Congress
And Watch Them
Repeal It
---
Rajesh Shenoy @rajeshshenoy63
🔁
Ahmed Patel, Sonia Gandhi's political secy & fixer, could himself be in a fix with his RS seat in real danger as Guj Congress MLAs defect
---
Penn State YDS 🌹 @YDS_PSU
🔁
New sanctions from Congress predictably lead to increasing tension with Russia
bbc.com
---
Amit hindu @amit0360
🔁
India is not a secular country. Congress fooled us for last 70 yrs. In case of muslims matters, they use their islami
twitter.com
c sharia rulings.
---
AnotherRunner @AnotherRunner1
🔁
EXEMPT KILLS The Skinny Repeal

END The Exemption For Congress
And Watch Them Repeal It
---
Mike Kelleher @mikekelleher111
🔁
It's been 8 long years since Congress last increased the minimum wage. American workers deserve a pay raise. My latest for ⬇️
---
raghavendra @hejibraghavendr
🔁
Exclusive clip of
Congress MLAs resigning from Gujarat assembly enmass & shocked reaction of
cc
---
John C Meer Jr @JmeerjrBfloNy
🔁
@SenJohnMcCain Thank you for standing tall last night. The American people deserve the best from the representatives in congress.
---
---