Cavs: 20.256k tweets talking about this in the last 24 hours

People talking about Cavs: - cavs - NBA - NBA - _J_Hard13 - C_Barnette32 - C_Justdoit - bpierson8 - Corey_JR410 - dejonefrazier - aryncoman[...]

- Glo_Boi18 - j_walters3 - Amirkhaled_96 - JL_34Celtz - FOXSportsOH - snelldaddy - nbafocuslive - soyouhim - Real_TSwany - SportsNom - Omar_MC24 - Real_TSwany - jake_lacasse - jasonherron23 - SpenceWal - TimmerFredette2 - Mburnham99 - KTnupe3 - Goncalodestreet - jenzymorales031 - Prime_LeBron23 - thejcjt - tammanyb6 - Araissi_38 - Knickfan_4life - 2PacAlyspe_ - C_Justdoit - NBAMVP - phillyfansince8 - 20CadeM - yourpalkj - Steve09BVB - MarcJacobson - femaleivo3 - ABC12WJRT - yourpalkj - PastorArod - KappaSigTierney - Patrick_Fenelon - CrewBoy_17 - PhucKenn - A1_Romeo - buttnakedfilms - JgSour07 - yourpalkj - black_zeus43 - alexvhj - dball3372 - King_JVP - CityTapCLE - DirtyDako - PxliticsAsUsual - aours00 - KnuppelRodney - samesfandiari - akronjournal - LBgotSOLE - TylerLittmann - NorthsideVB - ohiojared_ - sportsbettor123 - andrewsharp - robertsbrendan3 - james27browns - Franchescagen42 - MolersJanine - ImaniMDillard2 - Tech_Jim - Gmmgyoungjay - MikeGoldFool - iamTimmy - CavaliersViews - ThatKidJbm - RemyTraining23 - jlaw15jr - SnottieDrippen - Erikk_the_Dane - SupaDupaaChris - __Colb__ - HannSzu4 - Franchescagen42 - A1_Romeo - Sweetdogggg - Domo_LXXXVI - MarcusPapas - aagamjhaveri_1 - cavs_fanly - D_dub0 - NotoriousD2K - LaurenPerry9


This Tag appearing in: United States: ( Cleveland - ).
Popular tweets tagged with Cavs:

Da Real TeeMoney @2PacAlyspe_
🔁
I'm Kyrie Irving and these are The Cavs 😂! Ain't nobody Coming to see you BronBron
---
loading...
10 de fevereiro de 2017
NBA @NBA
🔁
Interception and SLAM by LeBron James!
@cavs looking to close out on ESPN.
---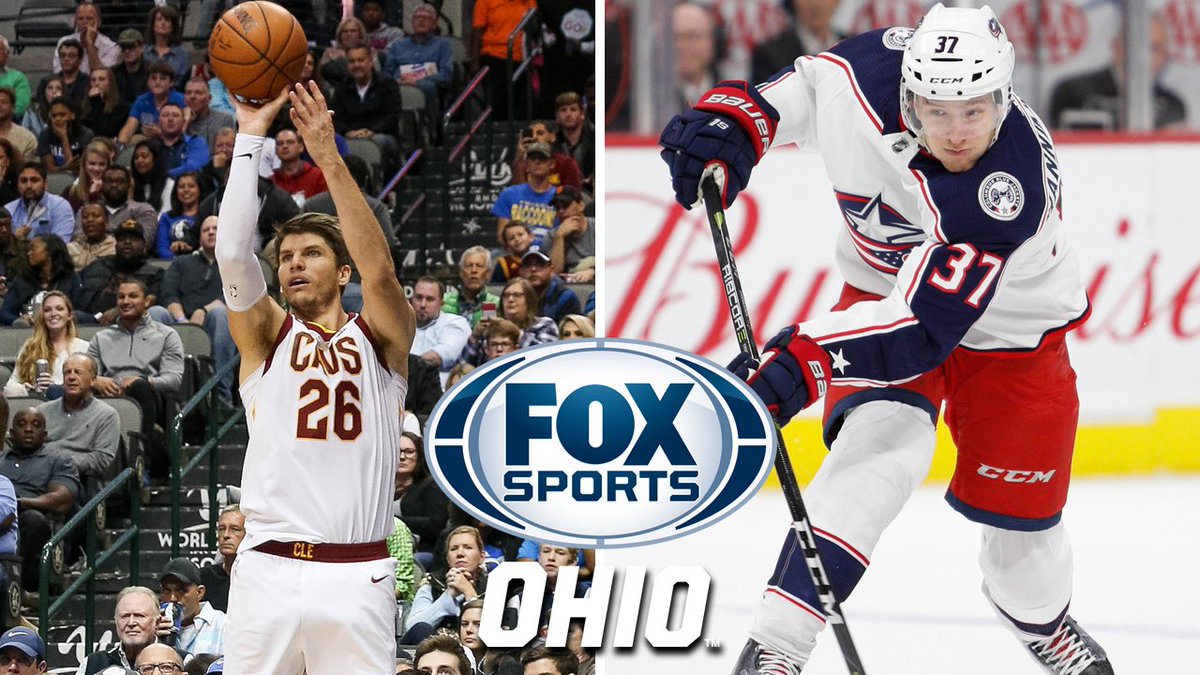 FOX Sports Ohio @FOXSportsOH
🔁
Both the @Cavs & @BlueJackets are on 📺 tonight. Click here for channel information -->
foxsports.com
---
10 de fevereiro de 2017
so, you him? @soyouhim
🔁
Interception and SLAM by LeBron James!
@cavs looking to close out on ESPN.
---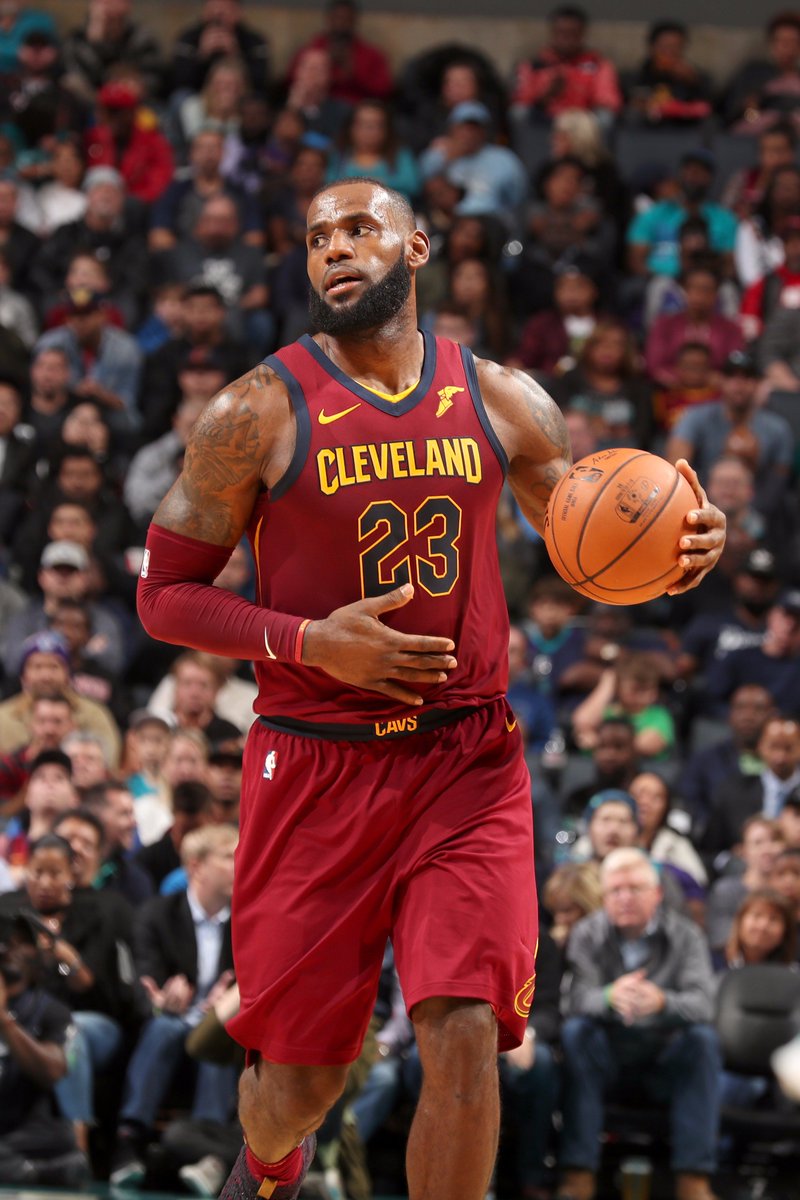 NBA @NBA
🔁
LeBron James fills it up with 31 PTS, 8 AST, 6 REB & 2 STL.
@cavs win 3rd straight, beat @hornets 115-107.
---
10 de fevereiro de 2017
Cleveland Cavaliers @cavs
🔁
LEBRON JAMES.
---
TheReal Jsleeze @_J_Hard13
🔁
it's so funny ppl think the Cavs, aren't going to the finals lmao
---
Club @C_Barnette32
🔁
Still don't understand why Steph is planning to watch the Cavs/Rockets finals in Boston
twitter.com
---
Christian Love @C_Justdoit
🔁
Big Perk!
vet ' first 4 games w/ the ( affiliate):
14.3 PPG
57% FG
9.3 RPG
2.3 BPG
---
Brendan @bpierson8
🔁
yo my sister was not leaving without getting your jersey this summer. My sister doesn't ask for much, but can she get a good luck this season tweet since I️ failed to tweet this on her bday asking ya (peep her shirt) 🏀
---
YFN_COREY443 @Corey_JR410
🔁
Cavs need to start Korver,
Shooting 49% from the field and 43% from three.
---
Dejon Frazier @dejonefrazier
🔁
LeBron and new Knick enforcer Enes Kanter get into it after the Cavs lucky comeback victory at the Garden.
---
🍋 @aryncoman
🔁
Going to the cavs game tonight & Taylor asked if she could come so she could witness Khloe Kardashian in the flesh.......
---
NBA Ramp 😈⛽️🔥 @Glo_Boi18
🔁
@Glo_Boi18 Cavs & Celtics .. Eastern Conf. Finals
---
Jordan Lambert @JL_34Celtz
🔁
@NBANewsLies Haha cavs in the finals 😂. Only way the cavs make the finals is if isaiah thomas averages 30 immediately in his return.
---
@nbafocus @nbafocuslive
🔁
Cavs Comeback From 23 Points Down To Beat The Knicks On the Road By NBA focus
youtu.be
---
TSwany @Real_TSwany
🔁
@SN_Ohio Would rather watch Cavs/Thunder
---
SportsNom @SportsNom
🔁
Welp get those Marc Gasol trade rumors going, Cavs fans.
twitter.com
---
Jake Lacasse @jake_lacasse
🔁
@thejcjt That's last season though, Cavs aren't even gonna make the ECF this year 🤔
---
spence @SpenceWal
🔁
NBA Twitter this regular season:
-Celtics best team & have realistic shot at knocking off Cavs
-Giannis is the best player in the NBA & MVP frontrunner
NBA Twitter after Cavs make the finals:
-Bron cakewalks in the LeEastern conference again vs Young bucks & haywardless Boston
---
Tiimmy Turner @TimmerFredette2
🔁
Last night Charles Barkley said the Celtics couldn't beat the Cavs, Wizards, or Raptors. Did this guy actually play basketball?
---
Kleankut @KTnupe3
🔁
@CuffsTheLegend Can cavs still get boogie cousins?
---
. @jenzymorales031
🔁
Goodluck later @cavs 💕
---
PRIME LEBRON Ⓥ @Prime_LeBron23
🔁
LeBron a Cavalier for the rest of his life even when he's done he gonna own the Cavs
So don't be dreamin about getting the 👑 for no reason
---
tink🐑 @thejcjt
🔁
@jake_lacasse Cavs stopped you by 50 in ecf last season😜👀
---
Tammany Brooks @tammanyb6
🔁
@AmicoHoops Would love to see the cavs make a trade for favors and hood from the jazz, makes them bigger and younger
---
VinNY @Knickfan_4life
🔁
I watched the cavs game from the bridge and i go to knicks game on the bridge every year, it's awesome to me and this
twitter.com
is the view from one side realistically
---
Christian Love @C_Justdoit
🔁
Yeah boogie to cle would be good fit cavs need a Rodman type player . But I doubt it's gonna happen I say get rid of TT
---
NBAMVP @NBAMVP
🔁
NBA Friday: DET@IND, MIA@WAS, LAC@CLE, NYK@TOR, OKC@SAS, NOR@DEN. Picks: Pistons, Wizards, Cavs, Raptors, Spurs, Pelicans.
---
phillyfansince88 @phillyfansince8
🔁
And 2010 wasn't much different, with LeBron's teammates thinking they were stars being the reason the Celtics got pas
twitter.com
t the Cavs and the only legit team they played being a Magic team who lost Hedo and Courtney Lee thinking they had improved themselves.
---
Katie Jo Kisow @yourpalkj
🔁
#Cavaliers to debut new black Nike uniform on Black Friday Nov. 24
ohio.com
---
Marc Jacobson @MarcJacobson
🔁
tinyurl.com
More pics from w/ & Cavs in !
twitter.com
---
🗣 @femaleivo3
🔁
And still not gone beat the Cavs inna finals.....
twitter.com
---
ABC12WJRT @ABC12WJRT
🔁
tinyurl.com
More pics from w/ & Cavs in !
twitter.com
---
Alex DeRosa @PastorArod
🔁
Percentage chance that if cavs lose to rockers, okc, or spurs that lebron says "very, very, very likey we see them in
twitter.com
June"?
---
Dan Tierney @KappaSigTierney
🔁
@KSig0410 Lewisburg is also the home of the West Virginia State Fair and former @cavs star Bimbo Coles
---
Patrick Fenelon 🌹 @Patrick_Fenelon
🔁
On why Julius Randle still isn't good, Lauri Markkanen's quick wrists are the most important thing in Chicago, a Tobias Harris vs. Robert Covington debate, and more, in this week's Outlet Pass:
---
Kenny 🕊® @PhucKenn
🔁
Niggas gone L to the cavs
twitter.com
---
Marty Byrde @A1_Romeo
🔁
@PxliticsAsUsual Cavs competition
---
Jonny Godinez @JgSour07
🔁
Dumb fans like you said the same thing when the cavs beat the warriors in the regular season and guess what 4-1 and t
twitter.com
he warriors swept the Jazz with sorry ass Howard lol
---
loading...
߷Sensei Kal߷ @black_zeus43
🔁
Y'all temporary Cavs fans was hot when Kyrie and the Celtics came back last night huh lmfao had y'all like..
---
Alex Von Hagen-Jamar @alexvhj
🔁
How often do you think he inappropriately shares this information in response to unrelated issues? "What are your hol
twitter.com
iday plans?" "Are the Cavs going to win it all this year?" Good god, what a terrible take.
---
Jay Patel @King_JVP
🔁
this is a great piece from . related: I was sitting behind an NBA scout a week or so ago, and he shot out a text that read "Cavs need to get Kyle Korver the ball more."
---
City Tap Cleveland @CityTapCLE
🔁
#HappyHour from 2pm-6pm. $5 #appetizers, $3 well drinks and $1 off ALL #draftbeer! Come #pregame for the @cavs with us🏀! #GoCavs
---
Dakota @DirtyDako
🔁
I'd just like to point out the lack of Cavs fans on twitter rn...see yall in June
---
F1stLady ™ @PxliticsAsUsual
🔁
@A1_Romeo What the Cavs gotta do wit this tweet ? Lol
---
Adam Ours @aours00
🔁
Remember this Celtics lovefest. When @KingJames and the Cavs are in the Finals again, I don't want to hear it's because the East is so easy
---
Rodney @KnuppelRodney
🔁
Friday:
Western Kentucky +3.5
MTSU/WKY O58
NM -2
DET/Ind U210.5
Wash -4
Cavs -6
Char -7
OKC +1
Minn -7
NO +5
ColoSt /
twitter.com
Tulane U153.5
VCU +7.5
FSU -14
ETSU +24
Louisville-26
SLU +9
Kansas -18
DePaul +7.5
Oregon -31
GL!
---
sam esfandiari @samesfandiari
🔁
@samesfandiari @YourManDevine @dkurtenbach Karmic payback for all the Cavs jokes, so yes, Andy's fault
---
Fitness Is Life @LBgotSOLE
🔁
Lemme tell you something you niggas are gon respect the Cavs for having a ring in this Warriors era and especially i
twitter.com
n the fashion they did it. Ya favorite team can't beat them niggas in a 7 game series at all and you know that
---
Cs Up @TylerLittmann
🔁
So Charles Barkley....tell me how the   can beat the but not the Cavs, Raptors and Wizards?😂😂😂 ☘️☘️☘️
---
Northside Volleyball @NorthsideVB
🔁
@Cfworley @CoachLB Good luck to the Lady Cavs, enjoy the moment and bring back that trophy 🏆
---
Sportsbettor1 @sportsbettor123
🔁
NBA tonight Detroit PK
Cavs clippers over 223
Knicks +7.5
Lakers suns under 227.5
---
Andrew Sharp @andrewsharp
🔁
@samesfandiari @YourManDevine @dkurtenbach Karmic payback for all the Cavs jokes, so yes, Andy's fault
---
Brendan Roberts @robertsbrendan3
🔁
Cavs winning eastern conference finals
---
James Neville @james27browns
🔁
@Vanmorris11 You're funny. They lost to the Cavs😂
---
Franchescageneralser @Franchescagen42
🔁
@cavs Love that's really humble
---
Janine Molo @MolersJanine
🔁
I LOVE BOSTON #CAVS
---
Brown Skin @ImaniMDillard2
🔁
On , recall 's mantra: "never give up hope."
's childbirth care →
---
Jim Watson @Tech_Jim
🔁
Excited about our performance at the Cavs game tonight with other inclusive teams from Akron, Hudson & Medina!
---
Gmmg YoungJay @Gmmgyoungjay
🔁
it's so funny ppl think the Cavs, aren't going to the finals lmao
---
Mike Goldfarb @MikeGoldFool
🔁
Can you imagine how triggered C's fans would be to drop all 4 regular season games to the Cavs, then get swept with t
twitter.com
he 1-seed? Would be heavenly.
---
T🌹mmy-Tayo @iamTimmy
🔁
@KingJames Cavs could have traded Giannis but drafted Andrew Bennett 🤦🏾‍♂️😂
---
JBM @ThatKidJbm
🔁
No, I'm saying the cavs will end up trading away that brooklyn pick for another superstar, the pelicans were interested in Iman, TT, and The pick for Cousins. I think the Celtics would still need another year to compete
---
Stanley Remy @RemyTraining23
🔁
Always great linking back up with my guy unclejeffgreen of the . We put in a lot of work…
instagram.com
---
Joseph Lawless, Jr. @jlaw15jr
🔁
So when the Cavs roll through the Eastern Conference playoffs AGAIN. Is the conference going to be considered weak? Asking for a friend.
---
ERIKK™ @Erikk_the_Dane
🔁
Defense wins championships. If @cavs won't play Zizic then they must add a rim protector soon. @cavsdan
twitter.com
---
Colb @__Colb__
🔁
I want the Cavs to make the Finals as an 8 seed.
Just to prove to all of you the regular season in the Eastern Confe twitter.com rence means absolutely nothing.
---
---