Bristol: 22.929k tweets talking about this in the last 24 hours

People talking about Bristol: - NASCAR - bobpockrass - KyleLarsonRacin - Author_Bristol - krishan_davis - AnonTw16 - 1snug5 - craigfleming_ - Minilyzer - Jman45Bryson[...]

- The_Don1988 - Bristol_UCU - VLUcoreven - Wellington_Wail - UniStudentLets - Shan_robertsonn - ron_eisele - David_S_Bristol - TovertafelUK - citytransportin - ed_salisbury - JobsBristol1 - DenisMcCoy1 - DrCLWright - harrybarraza - NHSIndians - HartfordCareLtd - WildAngel6 - Hev__91 - banditbear247 - buildsucceeded - BristolLive - RealPhatsBlog - funkyhousernb - PeteMoorhouseEY - NRLJobs - Thunder_Wolves - ambhack - MyVoiceBrandNew - BBCBristol - WMNNews - clogmuso - roastANDfry - PlymouthHerald - AaronJonScott - _Jess_Ware - achimdobermann - 1oldtrucker - HofmannJosh - PippaRolfe1 - mikecgowen - NBLmusicSalerno - Bristol_Jobs_UK - karlempson - NascarNewdaily - dorian_darch - BathforEurope - nathanvlost5 - KlettConsulting - ianprice57 - 36carlingcott - crunchtimelover - Sissifiedsavag3 - evanderburg - davidtennantcom - g2recruitment - WildAngel6 - keenodnb - bethany_roses - CJ44549 - kenborg24 - mikecgowen - ThePixelUK - WildAngel6 - Don_Pritchard - OriginalSTP - Twin_AtlanticEs - WhyWontWeChange - CoutinhoStrikes - Typical_Bristol - MariaSpasieCook - MKSmiffy6_QPR - tennisatbristol - Oscareort - BrandonKPruitt - Joshua_Heather - NascarWorldNews - djleroyfish - GlobalSportsCtr - Paul_W_S - news_argyle - huhoconsulting - IvorGCampbell - hdv_bristol - BristolLive - VolunteerBANES - NASCARHomeTrack - NitewingIsADick - vegan_vend - LeonidasBatman


This Tag appearing in: United Kingdom: ( Derby - ).
United States: ( Charlotte - ).
Popular tweets tagged with Bristol: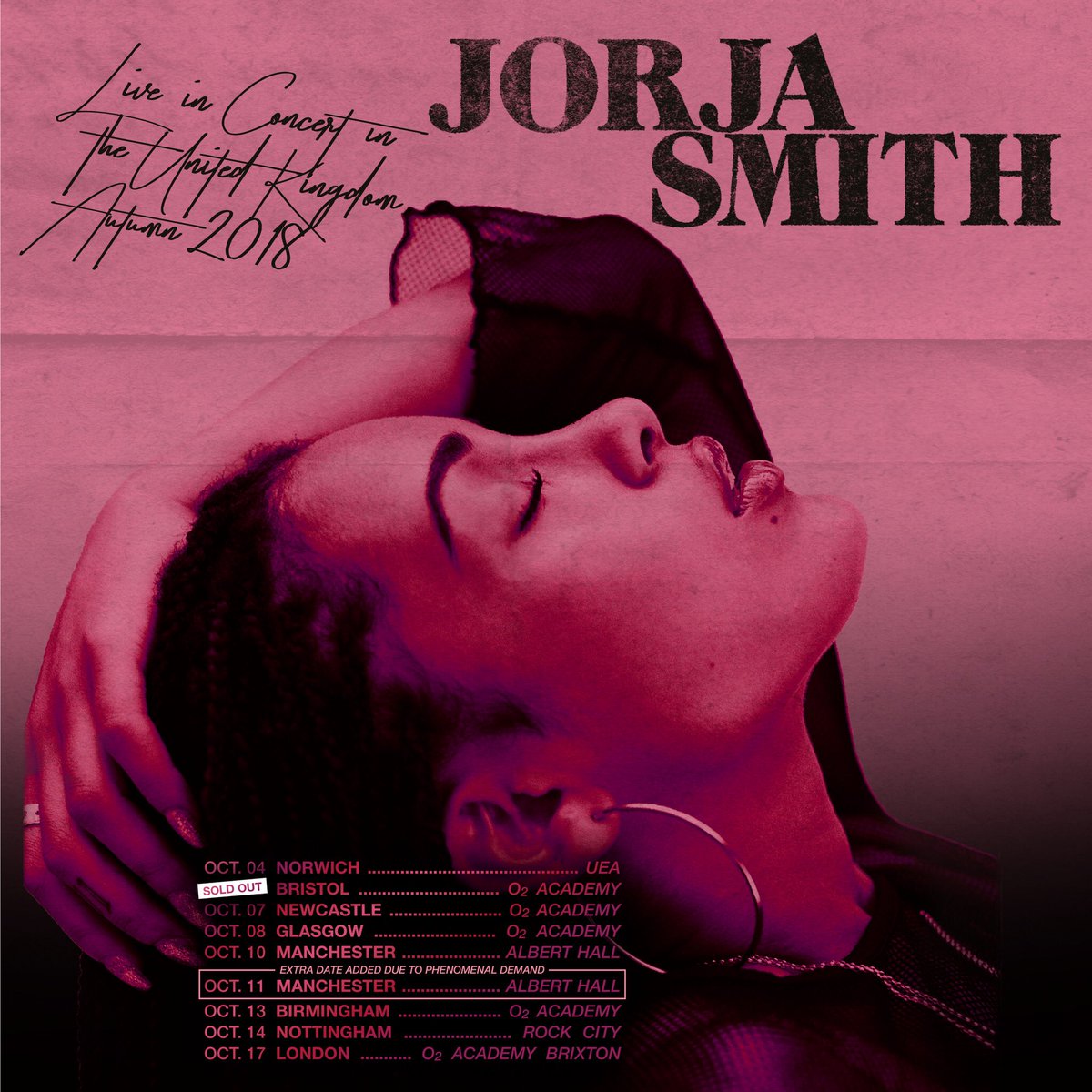 King Leonidas @LeonidasBatman
🔁
Bristol Sold Out & New Manchester date added 💗
jorjasmithtour.com
---
loading...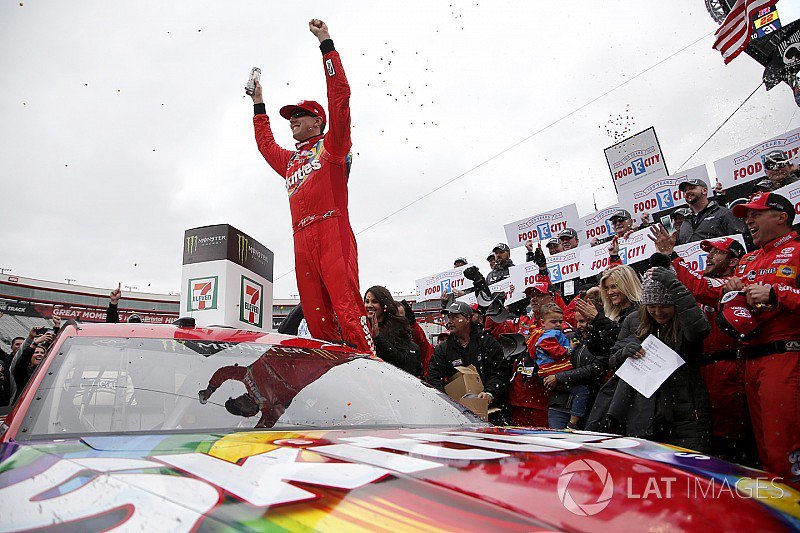 GlobalSportsCentre @GlobalSportsCtr
🔁
Kyle Busch moves Larson to win thrilling Bristol Cup race
globalsportscentre.com
#nfl #nba #hockey
---
Hotel du Vin Bristol @hdv_bristol
🔁
Tuesday treat? 🤷‍♀️🍰
---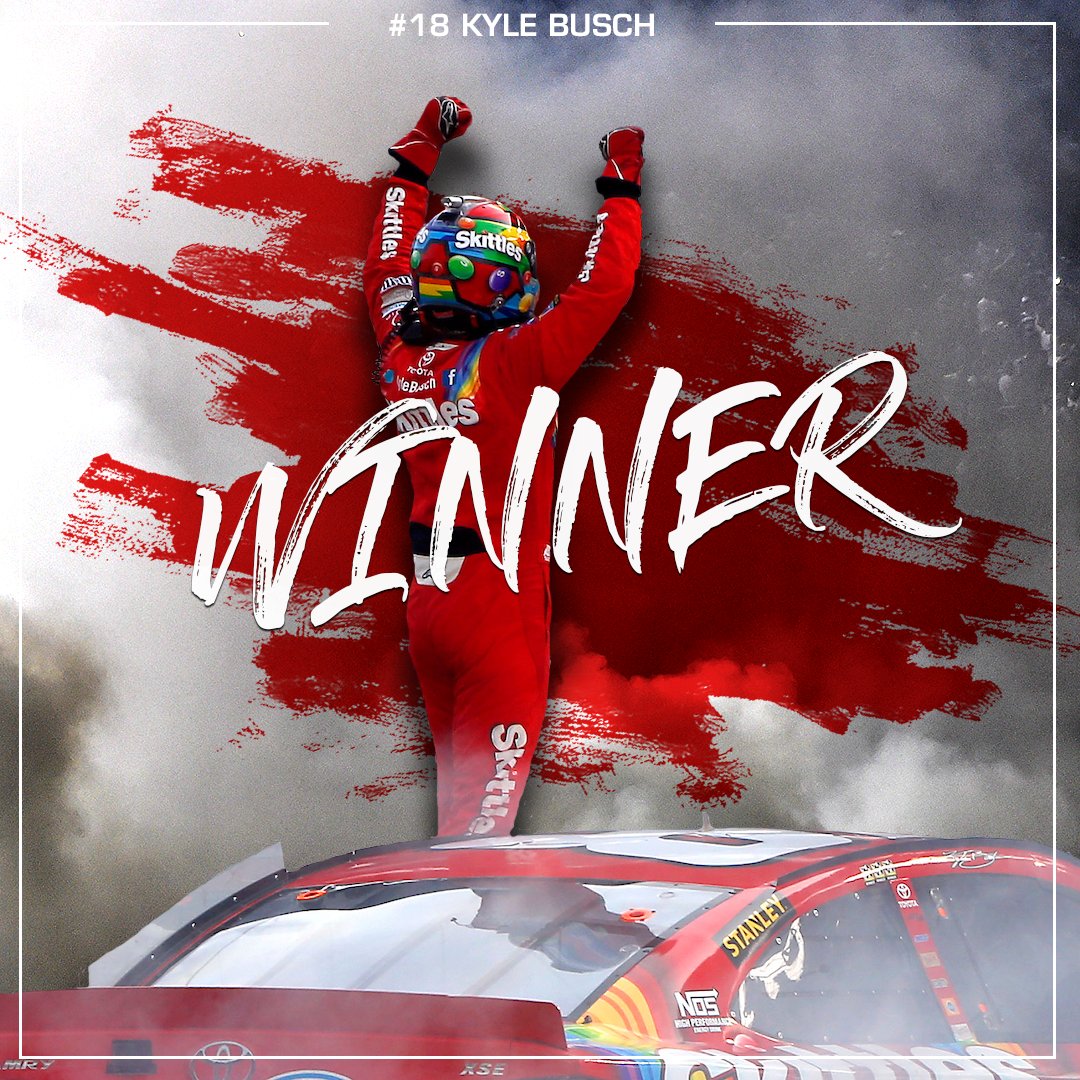 AceCupsDaKid @NitewingIsADick
🔁
That #MondayFeeling!
@KyleBusch wins at Bristol! 🏁
---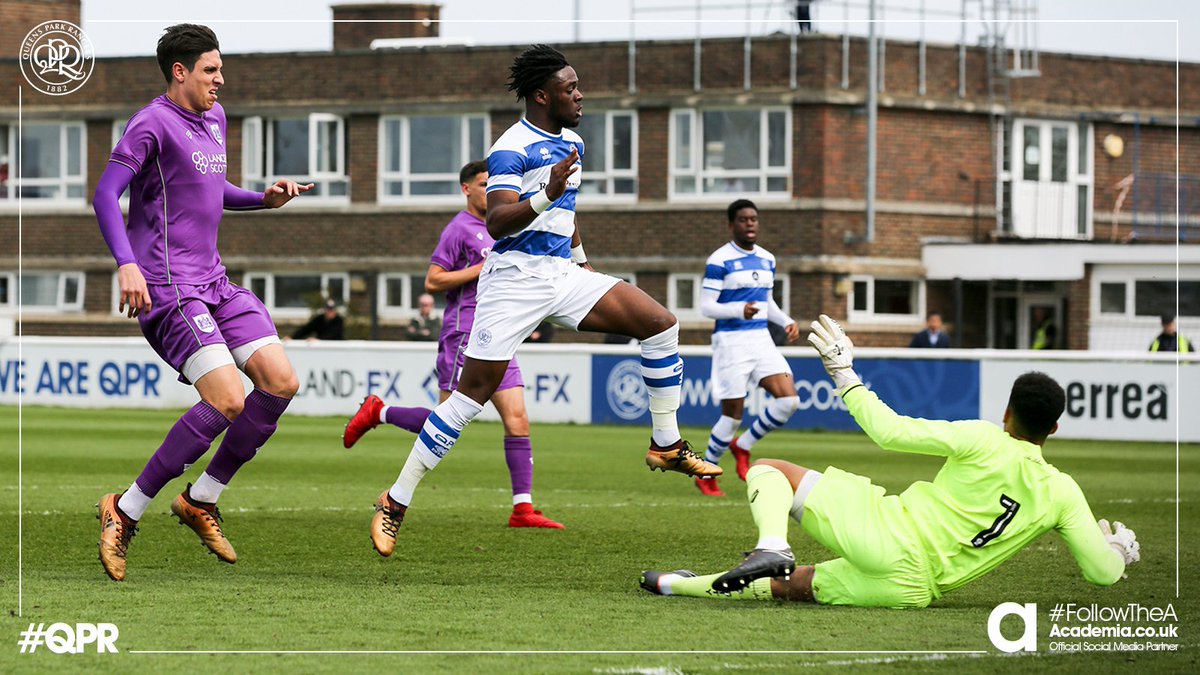 Matt Smith @MKSmiffy6_QPR
🔁
📝 Read @andywa7kins' take on #QPRU23's 6️⃣-goal contest with @bcfctweets.
▶️ qprng.rs
---
10 de fevereiro de 2017
Bristol Wilson🌸 @Typical_Bristol
🔁
I'm actually livid rn
---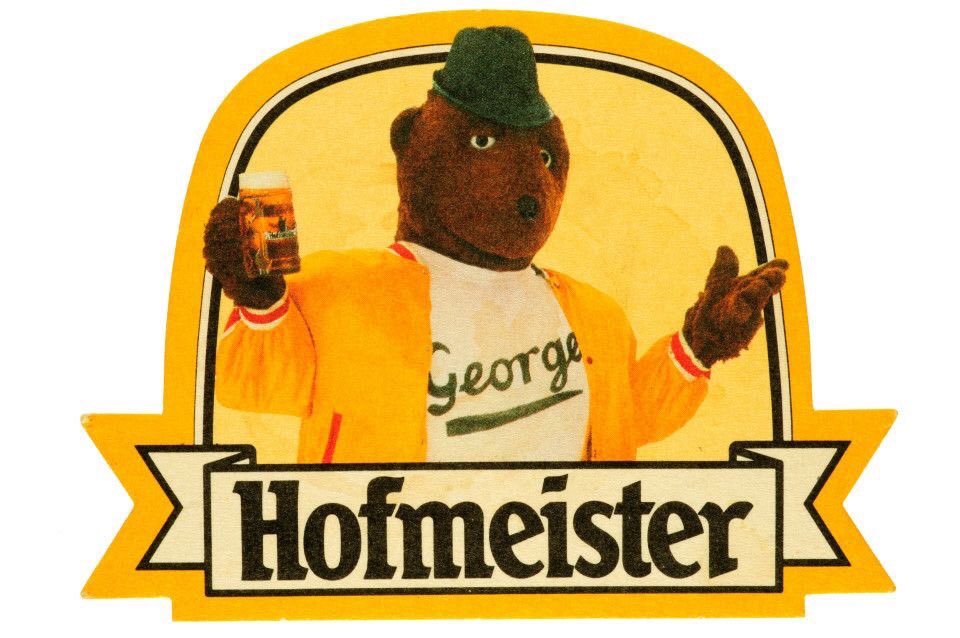 Moody Patooty @CJ44549
🔁
Just seen @Bristol_RFC are not having thatchers sponsorship next season, here's the replacement!
---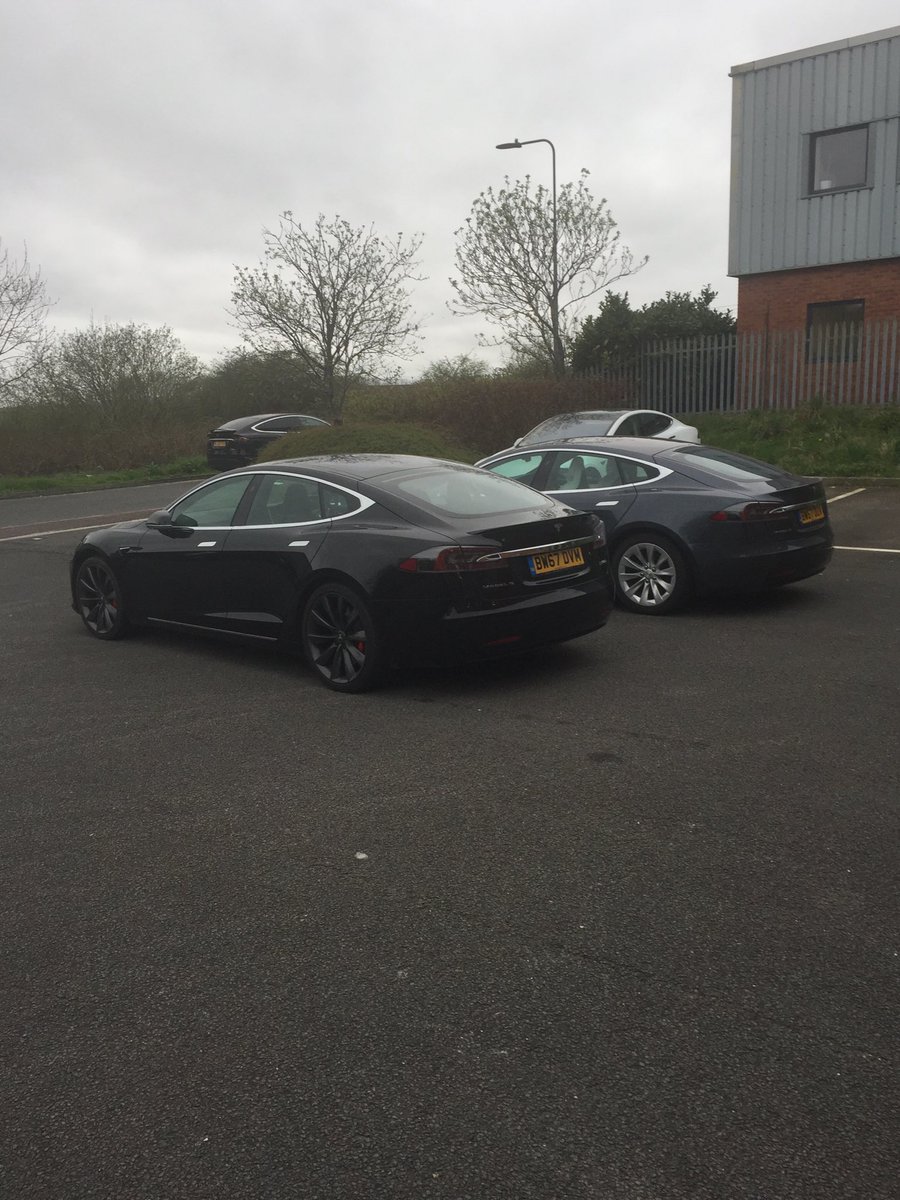 Ian Price @ianprice57
🔁
At Tesla in Bristol to present at a client event . Should be fun 😀
---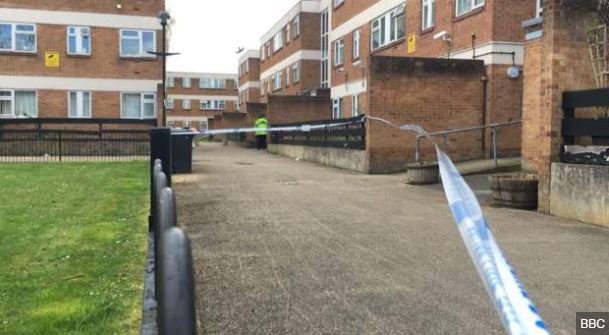 BBC West Live @BBCBristol
🔁
Gloucester stab death referred to police watchdog
bbc.in
---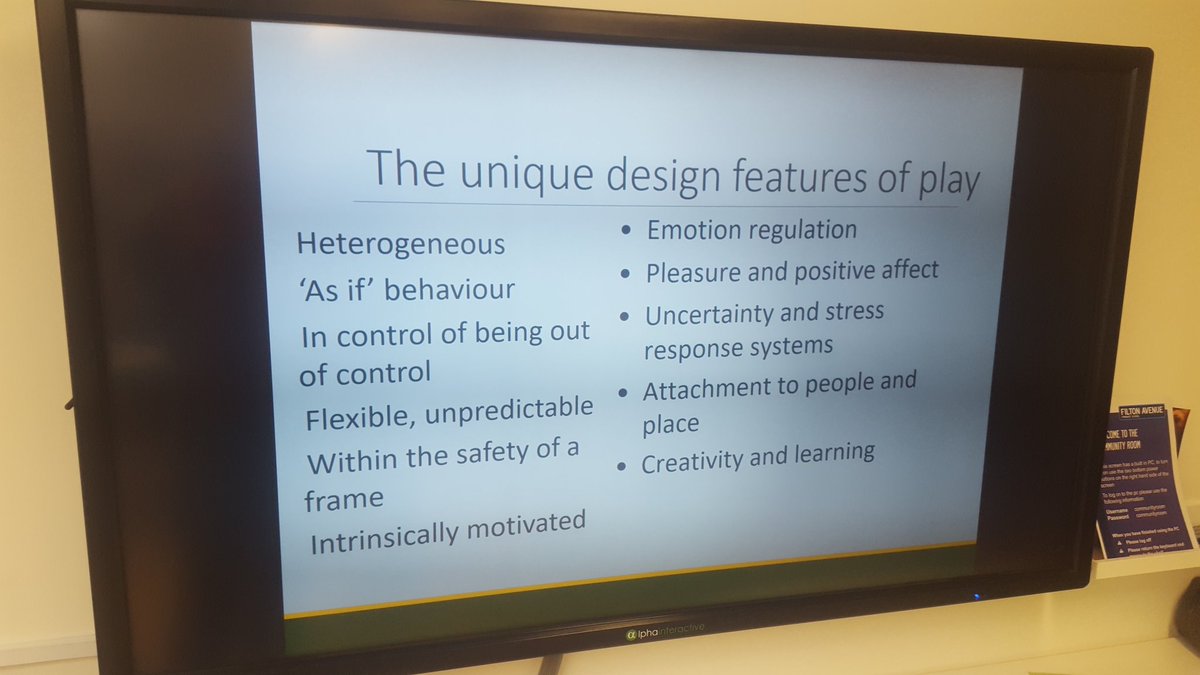 Pete Moorhouse @PeteMoorhouseEY
🔁
Today the Bristol men in early years network have been hearing about the pedagogy of play with Ben Tawil.
---
Heather @Hev__91
🔁
Bristol (A) = early night required 😴
---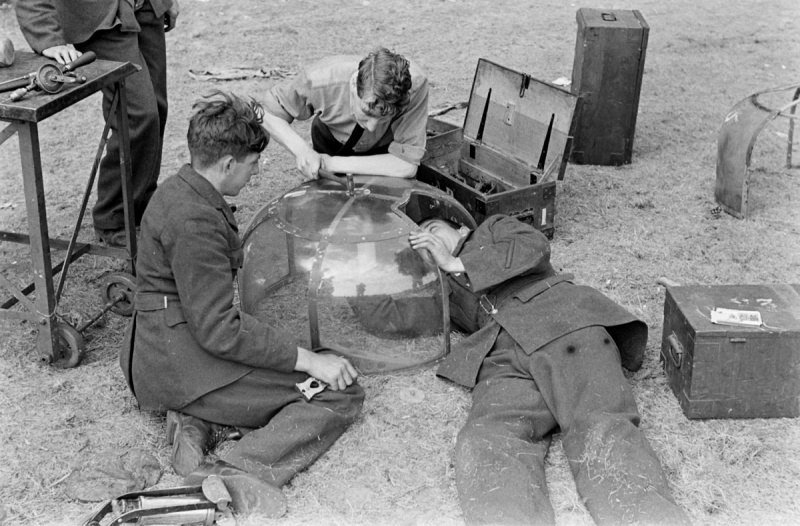 Ron Eisele @ron_eisele
🔁
Repairing the dorsal turret blister of a Bristol Blenheim.
---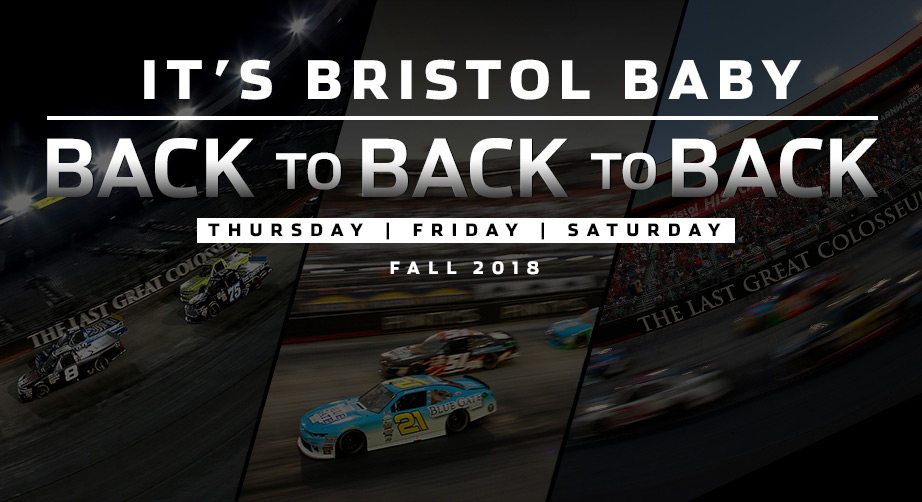 XGNLordSaladBar @Jman45Bryson
🔁
NEWS: @BMSupdates announces back-to-back-to-back nights of racing.
Details: nas.cr
---
NASCAR @NASCAR
🔁
"I'm really proud to be Canadian and have that on the hood."
is paying tribute to the Humboldt Broncos in Bristol. twitter.com
---
Bob Pockrass @bobpockrass
🔁
Bristol and Sullivan County schools closed for tomorrow because of race. Track will let students K-12 in for free. #nascar
---
Kyle Larson @KyleLarsonRacin
🔁
That's the best car we've ever had at Bristol. Disappointed I didn't close it out but happy with the speed we had. W
twitter.com
ill win a bunch there once I finally get the 🐒 off my back.
---
Caroline Webber @Author_Bristol
🔁
How about St Nick's Night Market this Friday evening? award winning str
visitbristol.co.uk
eet food, live music, decks and djs + performance art & wellbeing activities. Not to mention botanicals and beauty products, coffee or cocktails!
---
Krishan Davis @krishan_davis
🔁
Police say they are looking into the unconfirmed claims made in the post
bristolpost.co.uk
---
AnonTW16 @AnonTw16
🔁
Robert Hughes, 48, of Highgrove Lane, Minsterworth, Gloucester, has been jailed for 40 months after convincing a Bristol man to pay £160,000 for work on roof actually worth only about £4,600. Find out more and see our tips on tackling rogue traders here:
---
Flem de la crème @craigfleming_
🔁
It's no joke. I like your show on channel 5, good analysis and some very witty moments. But save the negative comment when are trying to build a sustainable club in a challenging time for professional rugby.
---
Eliza Fraser @Minilyzer
🔁
Me and are doing a preview at on 13th May of our Edinburgh show. If any of you fancy coming along, we'd be delighted!
---
Ryan Miller @The_Don1988
🔁
@Bristol_RFC @simonrug @premrugby Nothing short of nonsense. Your marketing team need sacking!
---
Bristol UCU @Bristol_UCU
🔁
@Bristol_UCU @BristolUni They did this at St Andrews. It has been a nightmare. Resist!
---
VLUcoreven @VLUcoreven
🔁
Help develop a core set of outcomes for venous leg ulceration. Online survey 1:
leeds.onlinesurveys.ac.uk
---
Wellington Wailers @Wellington_Wail
🔁
Welcome aboard, . It's a short trip across the Bristol Channel. I'll set the Good Ship Fiona on turbo. Take a glass below, and Patrick Cat will entertain you with a sea shanty about Cape Cod cats.
---
Shannon @Shan_robertsonn
🔁
UNREAL PHOTOS BY MARTIN THOMPSON TAKEN IN BRISTOL LAST YEAR
CHECK OUT MORE OF THIS PROJECT HERE ::
---
David Stephens @David_S_Bristol
🔁
Struggling to write a paper that has a controversial theme.
The data speak for themselves but somehow we need to find
twitter.com
the words to go with the images...
---
TovertafelUK @TovertafelUK
🔁
Have you seen this video featuring our Stokeleigh residents and children from Muddy Boots nursery in Bristol?
The children and residents take turns to visit each other, each week thanks to the help of the project:

---
Simon @citytransportin
🔁
Three years after work started on the self-steering kerb guided route M2 it's delayed again, because the kerb gui
twitter.com
dance wheels on the buses do not fit the guide rails!
---
Ed Salisbury @ed_salisbury
🔁
I have to say after all the recent turbulence the commitment from to Bris is second to none. We really are very luc
twitter.com
ky to have a player of his quality. I'm nearly coming to terms with the rebrand after his encouraging comments.
---
South Somerset K9 @DenisMcCoy1
🔁
PD Bandit with another drugs find this morning after assisting units in South Bristol with drug warrants that were executed this morning 🐾
---
Dr Caroline Wright @DrCLWright
🔁
Brand new cycle paths being used for car storage. I'm lost for words. #Bristol
twitter.com
---
Harry J Barraza @harrybarraza
🔁
New research by shows managing soil by well-designed grazing is key to an animal's growth and wellbeing
---
NHS Indians @NHSIndians
🔁
4/17 JV BB has been postponed. V BB will play at Bristol Eastern
---
Hartford Care @HartfordCareLtd
🔁
Have you seen this video featuring our Stokeleigh residents and children from Muddy Boots nursery in Bristol?
The c twitter.com hildren and residents take turns to visit each other, each week thanks to the help of the project:

---
RichmondAngel 🏁🚗💨 @WildAngel6
🔁
ICYMI -> at Bristol Moved To Thursday, Aug. 16:
Jerry Caldwell talks a nas.cr bout the move:
---
bandit @banditbear247
🔁
It all happens when it's raining men! Our shows have everything you need for the ultimate night out.
---
charlie williams @buildsucceeded
🔁
Special coats to hang people up on the cycle hooks then?
Srsly, the thing I'm running into is that Bath-Bristol isn' twitter.com t a thing you book in advance, so cycle res not really practical to require.
---
PhatzNewsRoom @RealPhatsBlog
🔁
NASCAR: Kyle Busch heats up frigid Bristol with second Cup Series win in a row
---
musicislife @funkyhousernb
🔁
exactly my point. How do they think us blues who love bristol rfc feel we've been fans 30 yrs & went through tough t
twitter.com
imes hoops not new merch
---
loading...
NRL Jobs @NRLJobs
🔁
TRI Engineer (Process & Systems Design) , Bristol, £30k-38k, Engineering
idi.to
#jobs
---
Alex Ballinger @ambhack
🔁
Police say they are looking into the unconfirmed claims made in the post
bristolpost.co.uk
---
Western Morning News @WMNNews
🔁
REPORT: Luke McCormick makes Argyle comeback in 2-0 Central League defeat away to Bristol Rovers
plymouthherald.co.uk
---
Iain Anderson is going to vote no @clogmuso
🔁
@Thechildofroth @JoshThomasLDR @Puffles2010 @ofo_bicycleUK The same issue with yobikes in Bristol
---
alisonallday🇯🇲🇹🇷 @roastANDfry
🔁
Bristol Students! Idk if you know but I've commissioned this survey looking into sex, consent and sexual health. I have big plans for this data soooo fill this in if you care and RT RT RT.
---
Aaron Scott @AaronJonScott
🔁
Showed around the for to translate bone research science (funded by and ) into art. Plenty of inspiration for her art-piece contribution to festival in Bristol.
---
Jess W. @_Jess_Ware
🔁
I remember my mum did this once with our unwell cat locked inside the house... some how she managed to convince firs
twitter.com
t great western to take them from Paddington to Bristol where my uncle was waiting for them! 🙈
---
Owen Kearns @1oldtrucker
🔁
August Bristol truck race moved from Wednesday to Thursday night (8/16) and will be televised by FOX rather than FS1 - trial balloon for weeknight racing on network TV?
---
Josh Hofmann @HofmannJosh
🔁
"Everybody was racing their butt off!" Mike Joy, Darrell Waltrip and Jeff Gordon share their thoughts on Bristol.
---
mike owen @mikecgowen
🔁
Conspiracy theories...PR spin for failing Metrobus project in Bristol.
twitter.com
---
Nick Salerno @NBLmusicSalerno
🔁
Manufacturing Engineer Aerospace, Bristol, £35K-£37K + 10% Bonus + Package: You will like Worki...
---
Bristol Jobs @Bristol_Jobs_UK
🔁
Civil Engineering lecturer, Bristol: Did you know that the City of Bristol is voted as THE best place to live in the
twitter.com
UK? If you are a civil engineer looking for an opportunity to pass on your skills, I have the… For More Jobs >>> Please Go2 Our Page!
---
Karl @karlempson
🔁
Ah well, arguments galore on here for no reason at all. However, only a few days to go until Bristol away! Early get
twitter.com
up but should be a great day, going for a 2-1 win. Be good to see everyone again, and also a few mates I haven't seen for a while! Can't wait! 🐯
---
Dorian darch @dorian_darch
🔁
Forgot how much I hate the daily commute to Bristol!The a470 and m4 r dog shite!x
---
Nathan John Warren @nathanvlost5
🔁
Got your tickets for the world premiere of CURSED by this June? Full UK and Ireland tour! and dates at
What you waiting for? Go!
---
Alexandra jellicoe @36carlingcott
🔁
Now that spring is finally showing signs of sticking around, it's the perfect time to see Bristol's beautiful gardens in bloom:
---
Howard Vern Fleisher @crunchtimelover
🔁
Weather (including sleet & 30 degree below normal temps), urgency, aggression, fierce battles: Bristol had it all
twitter.com
Sounds like the Christian life!
---
David-Tennant.com @davidtennantcom
🔁
Listen up David Tennant fans! There's only 5 days left to book your tickets for the first screenings in London, Liverpool, Stratford-upon-Avon, Bath and Bristol!
You need to reserve your tickets before 22 April
Get yours now at 👉
---
g2 recruitment @g2recruitment
🔁
New #job: IS Transformation Manager Location: Bristol ..
tinyurl.com
#G2Jobs
---
Keeno @keenodnb
🔁
>> TOMORROW <<
.
>> 1830 BST <<
.
🎶🦊🌲💙 @ Bristol, United King
instagram.com
dom
---
Ken Borg @kenborg24
🔁
Yeah! That's exactly what I thought too. "Cyclists please use provided cycle lane – except when cars are parked. Or t
twitter.com
axis are using it."
---
mike owen @mikecgowen
🔁
Metrobus flyover has no problems say bosses
bristolpost.co.uk
---
RichmondAngel 🏁🚗💨 @WildAngel6
🔁
Major shout out to the RSS team. We have to park haulers Thursday morning at RIR. The guys have been up 20 hours a day working non stop since getting home from Bristol with two wrecked race cars. The team is literally sleeping at the shop for only few hours a day. Thank you guys!
---
Don Pritchard @Don_Pritchard
🔁
Well said - and his board put framework in place to get us where we are today and to move further forwards and upw
twitter.com
ards
---
Original STP @OriginalSTP
🔁
Getting greasy working on your car is cool. Leaving a greasy engine when you're done, not so much. Clean it in minute
twitter.com
s with STP® Foaming Cleaner & Engine Degreaser. Watch it work as hard as did at Bristol.
---
Dan @CoutinhoStrikes
🔁
Lost the league in Dec, lost 2-1 to Bristol, bottled champions league to Sevilla, regularly plays Fellaini over Pogba
twitter.com
, ruined Martial + Rashford, lost to bottom of the league West Brom, plays shit football after spending 300 million, drops Shaw for Young, thats only this season
---
Maria Cook @MariaSpasieCook
🔁
Have you paid a visit to our boutique serviced apartments in yet? Here's a little glimpse of what you can expect.. We love all the little touches of luxury! 😍
---
Bristol Uni Tennis @tennisatbristol
🔁
The countdown begins... only two weeks left until the start of . A choice of 157 walks and events - we can't wait
---
Brandon Pruitt @BrandonKPruitt
🔁
Just watched video recaps from Bristol when the rain came in. Not going to mention names but not so sure about drivers who can handle a cup car but not carry their own umbrella in the rain. Watching a crew member run along side the driver to keep them sheltered is a bit much.
---
dennis waterman @Joshua_Heather
🔁
📍Bristol, UK.
---
Dj Leroy @djleroyfish
🔁
I have only just started
twitter.com
---
Paul Scruton @Paul_W_S
🔁
@JimmieJohnson according to my Amazon Alexa device it was you and not @KyleBusch that won the Bristol race
---
Plymouth Argyle News @news_argyle
🔁
Central League: Bristol Rovers 2 Argyle 0
draldevelopment.uk
#pafc #plymouth
---
Team @huhoconsulting
🔁
The latest study by Inrix highlights the hidden cost of driving in the UK, USA and Germany with many cities, such as
twitter.com
, feature in the data. It also supports the growing argument for alternative series such as car…
---
Ivor Campbell @IvorGCampbell
🔁
Excellent work by , rebranding as Bristol Bears without checking if that name is already in use (hint: it is, and it's glorious).
---
Bristol Live @BristolLive
🔁
Police urge people not to share viral Facebook post about alleged Galleries incident
bristolpost.co.uk
---
Community Volunteer Services @VolunteerBANES
🔁
Come and create a wildflower meadow at Hedgemead Park on Thursday 19th April, with the team. We'll be turf cutting & planting native plants sourced from Feed Bristol to make Hedgemead Park a more vibrant place for pollinators & people
---
NASCAR Home Tracks @NASCARHomeTrack
🔁
ICYMI -> at Bristol Moved To Thursday, Aug. 16:
J nas.cr erry Caldwell talks about the move: twitter.com
---
Vegan Vend @vegan_vend
🔁
Hi everybody, we're Vegan Vend and are a new chilled vending machine business based in Bristol who are getting ready
twitter.com
to launch. Follow us on our journey as we make our idea reality. 100% vegan 🙌🏽✨🍃
---
---