Boss Baby: 45.053k tweets talking about this in the last 24 hours

People talking about Boss Baby: - Crunchyroll - devancoggan - shonenjump - LordCattoYT - eronotix - vovolifestyle - dax_mietz - DaisukeMadrid - Unpaulfessional - alexanicole_k[...]

- Krakenstein - GsanchezEfren - GodTierBP - EpicManDancing - GodTierBP - ahoysamantha - realsenorfap - larsloving - DanGuy96 - DreamHunterLM - Protom470Martin - kentofhearts - bonez_o3 - jemfinanderson - justinnwoodss - johnmurpy - pluggx - edienaite - owldude203 - slaisbot - YvetteG9511 - JamesPatrik - Miss_Andi - gittlz - Sheldon07185105 - MackayIM - v_constantina - pennamex - jodidanoche - RavithriFonseka - 459b7221dc084f1 - Yoeridesloovere - FreeBTCWebsite - facinthecrowd - BionicJaden - nihilist_nate - Useless__Nobody - SheeriouslyJuls - filmgirl152 - mariaxxalapa - UtterTom007 - CroxtonMitchell - moriartly - zomfies - Sonyuu - mrboss215tk - UtterTom007 - febrezecan - Minhanha4 - TheOogaBoogaloo - rusticangel - pula_chan - TamatoaIsShiny - ArvidBogren - tracemagrace249 - uasociolog - BTC_Expert - neguneko - NyarThulhu - anikaahmedmeem - MhdAkmall - jax45_ - InsideBitcoins - kuriharan - Kloverish - ReidReceipts - nerdyemolion - hcbrockmann97 - waitwhatwhothis - grant_harlow - PlebsGaming - PressDownToOrb - provhat_r - TheJamesBurton - peruvianweeaboo - Jsaking11 - stewartfritz - Snowil695 - KingRui_yo - KTHPHILE - vivslf - PureMassacre89 - MorganLeahy - ianjnixon - AlexHilbert_ - TanJiaHong - finessedurclout - aretilynn - KandaChihiro - GadisLupus


This Tag appearing in: Canada: ( Winnipeg - Ottawa - Quebec - Montreal - Toronto - Edmonton - Calgary - Vancouver - Canada - ).
United States: ( Albuquerque - Atlanta - Austin - Baltimore - Birmingham - Chicago - Cincinnati - Cleveland - Columbus - Dallas-Ft. Worth - Denver - Detroit - El Paso - Fresno - Greensboro - Harrisburg - Honolulu - Houston - Indianapolis - Jackson - Jacksonville - Long Beach - Los Angeles - Mesa - Miami - Milwaukee - Minneapolis - New Haven - New York - Norfolk - Orlando - Philadelphia - Phoenix - Pittsburgh - Portland - Providence - Raleigh - Richmond - Sacramento - St. Louis - Salt Lake City - San Antonio - San Diego - San Francisco - San Jose - Seattle - Tallahassee - Tampa - Tucson - Virginia Beach - Washington - United States - ).
Popular tweets tagged with Boss Baby:

10 de fevereiro de 2017
Ian M Mackay, PhD @MackayIM
🔁
boss baby has more Oscar noms than Wonder Woman how did I get to this timeline
---
loading...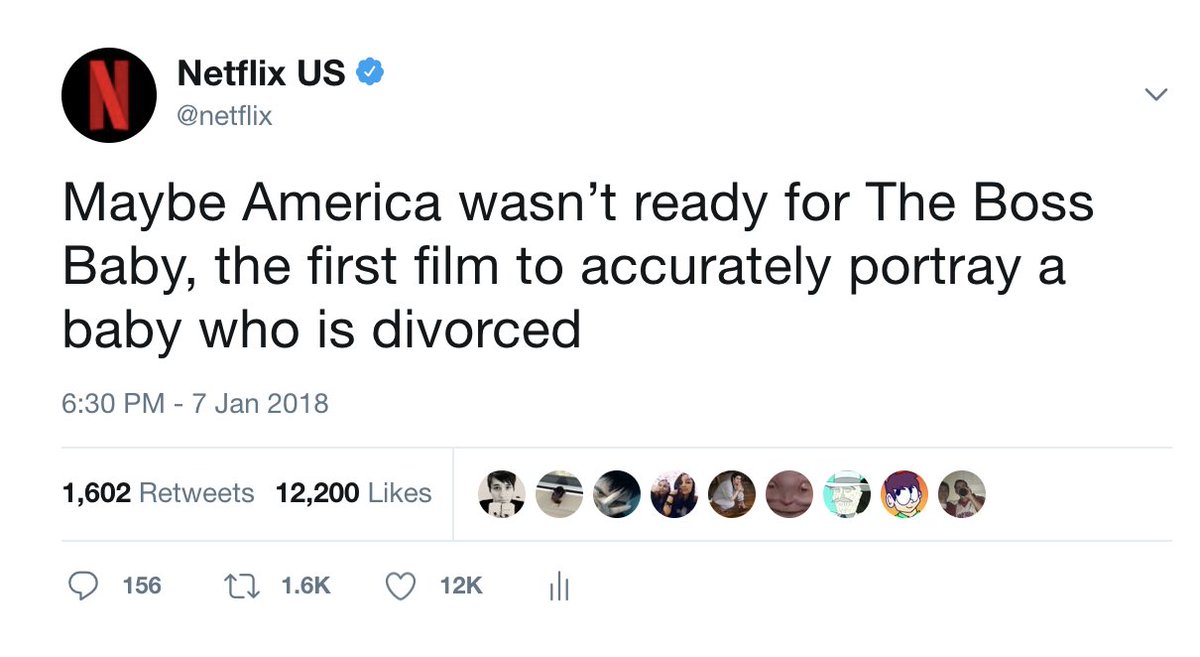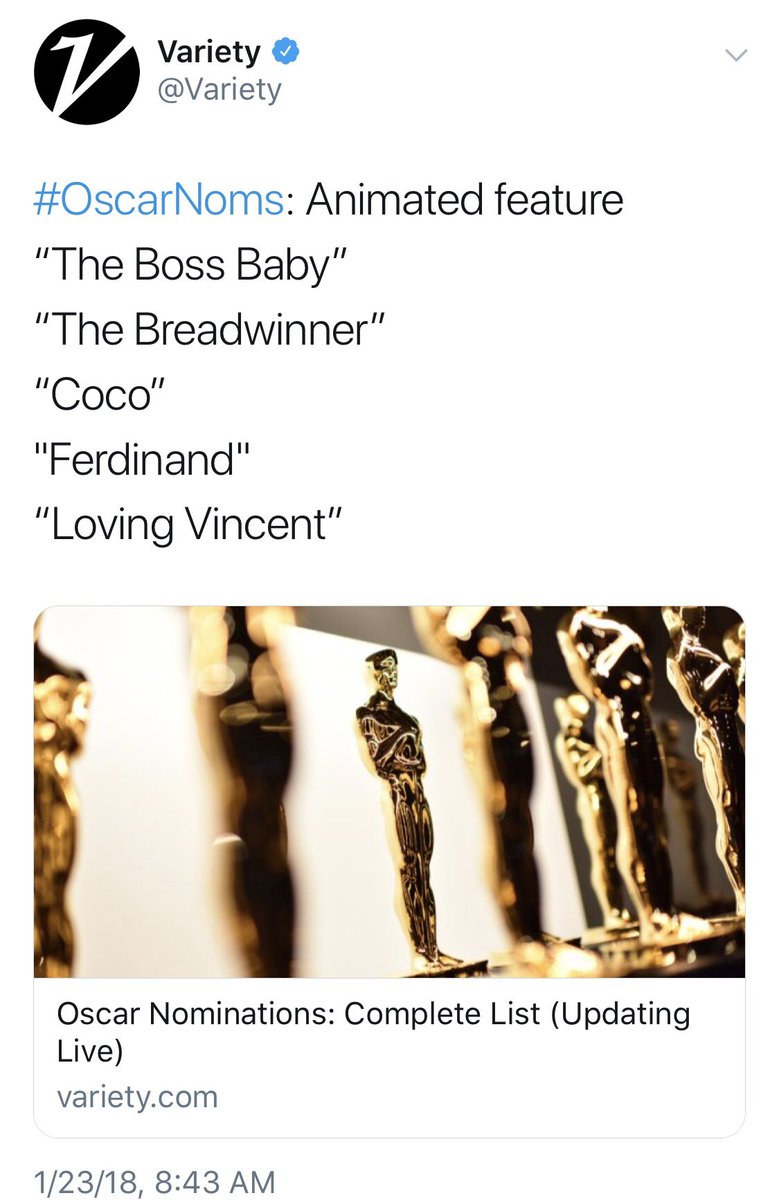 Kai Proctor @kentofhearts
🔁
i stand corrected. apologies to the boss baby
---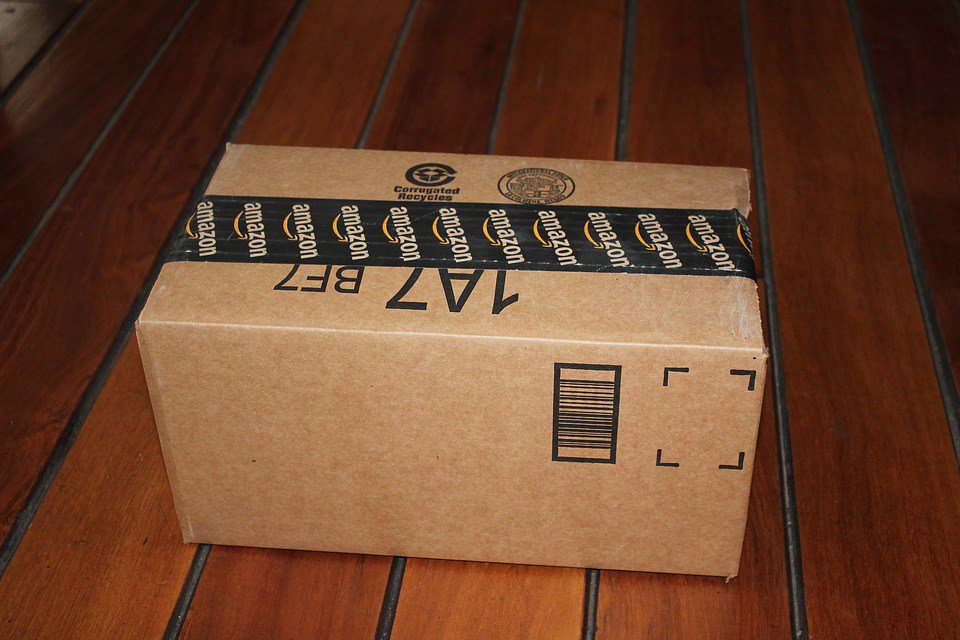 Nj @pluggx
🔁
Amazon User Orders Bitcoin Miner, Gets 'Boss Baby' DVD Instead
altcointoday.com
---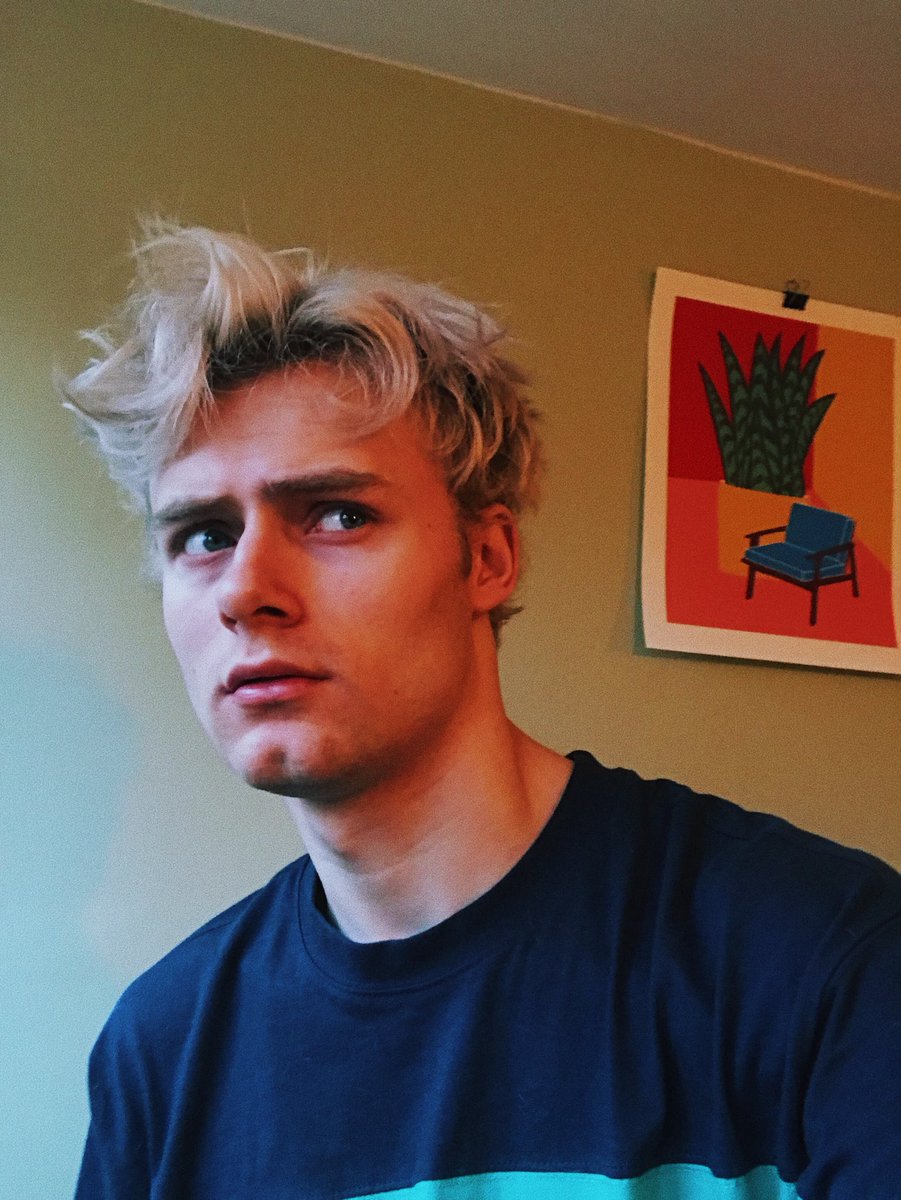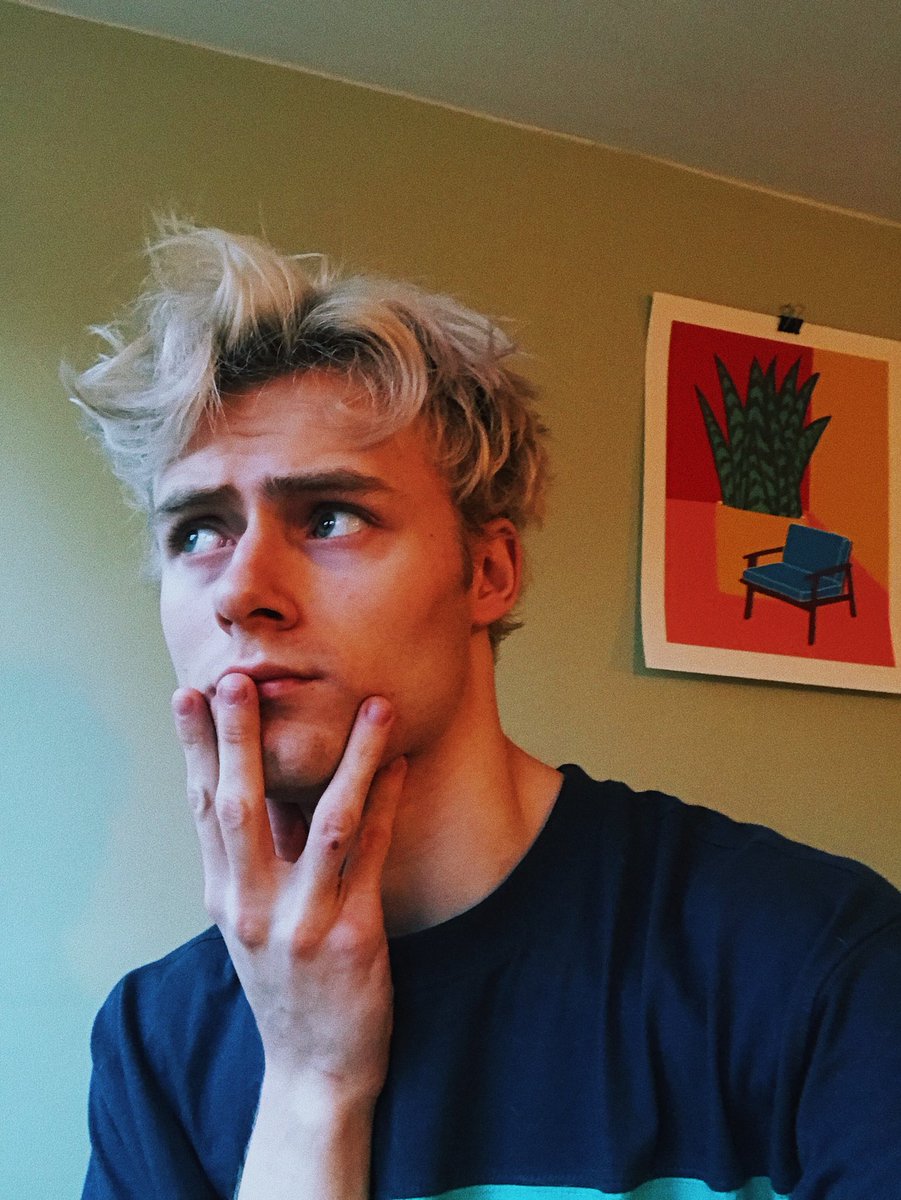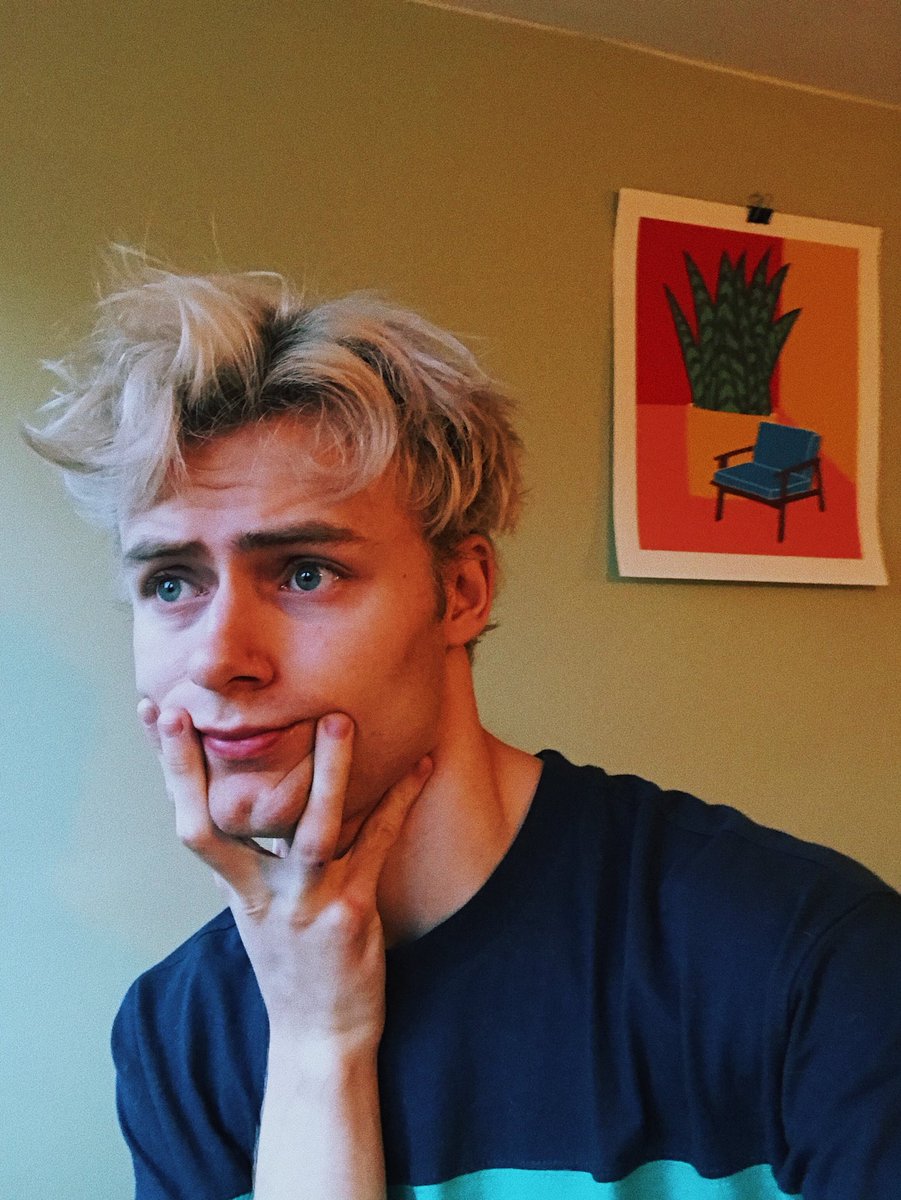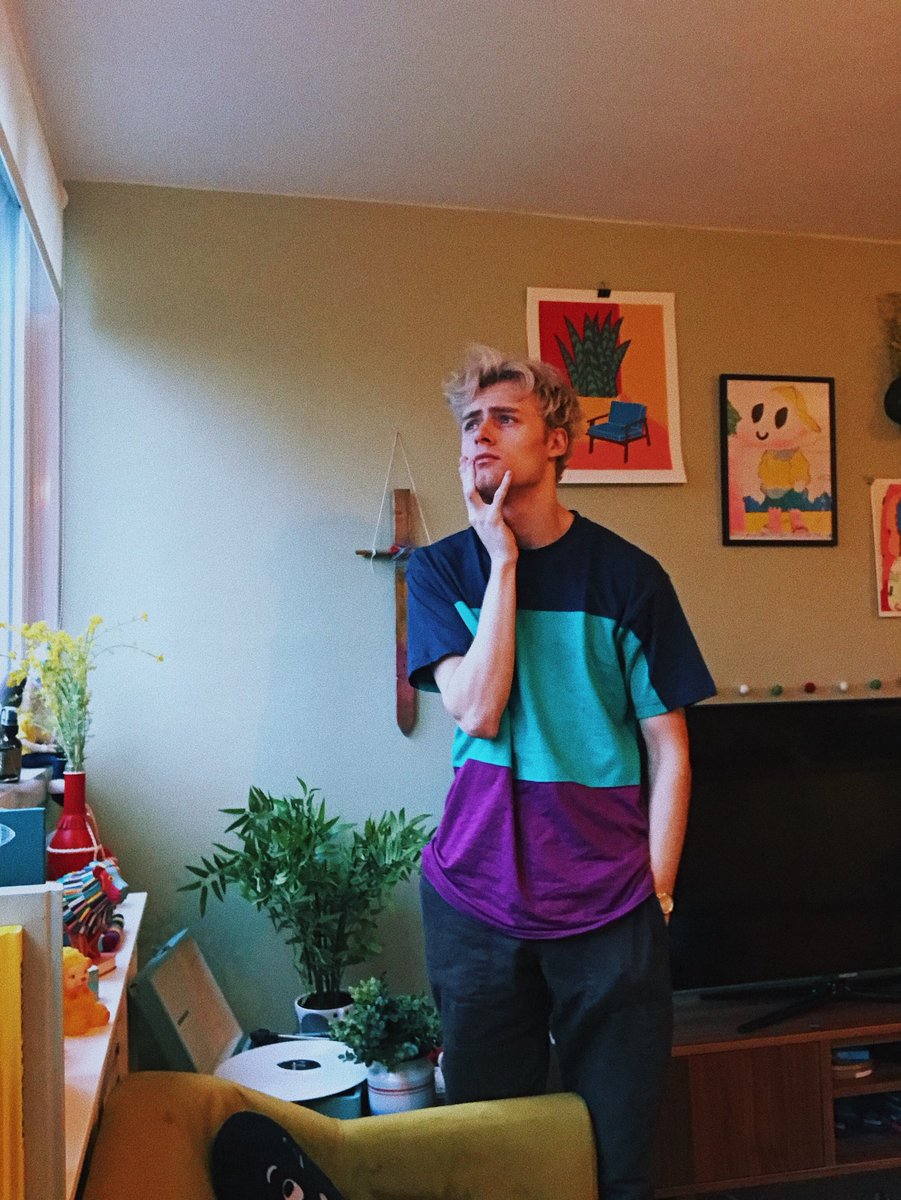 SOMEBODY TOUCHA MY SPAGHET @owldude203
🔁
boss baby is an oscar nominated film
---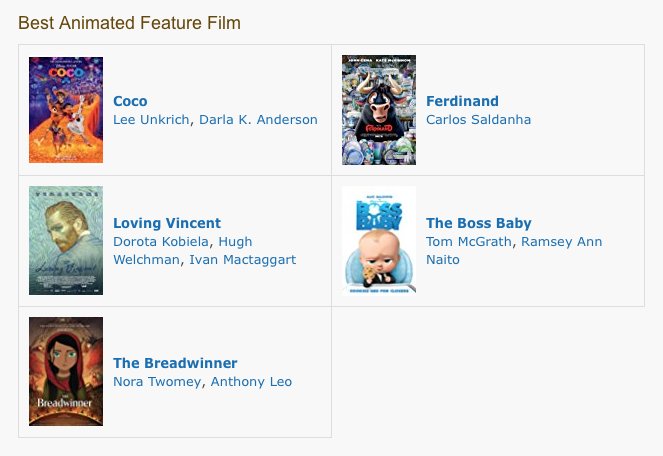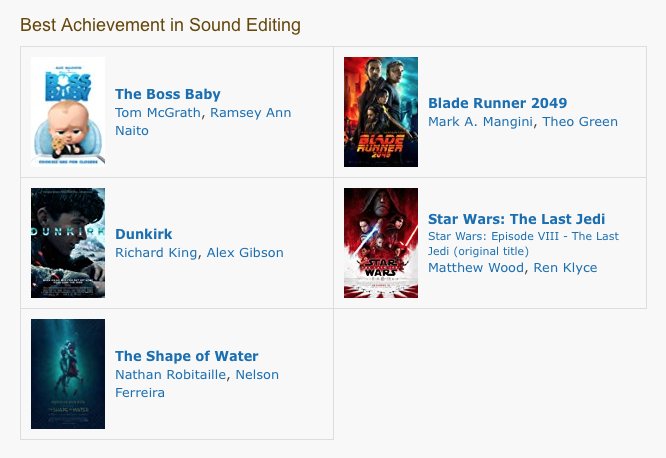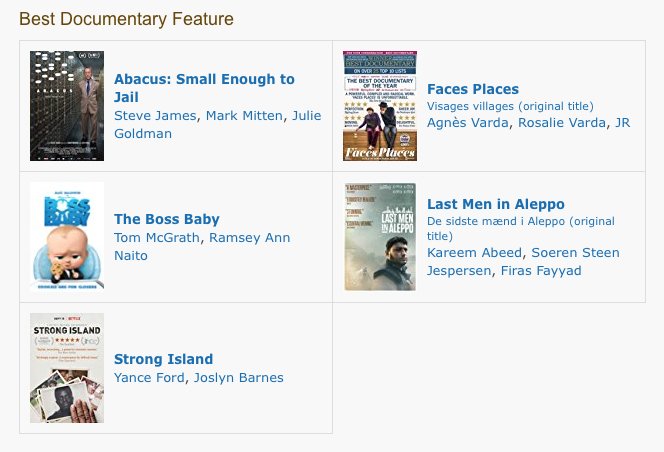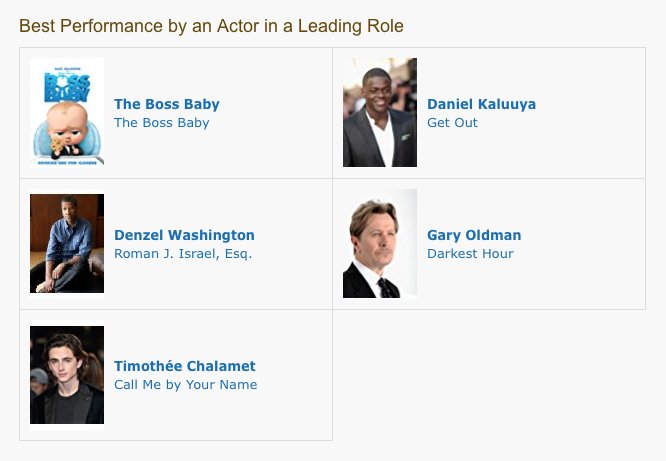 DreamsHunterLM @DreamHunterLM
🔁
if nothing else, it's yet another fantastic result for the boss baby
---
10 de fevereiro de 2017
Ramal Smalls @GodTierBP
🔁
Is Boss Baby better than A Silent voice??? 👎 👶
---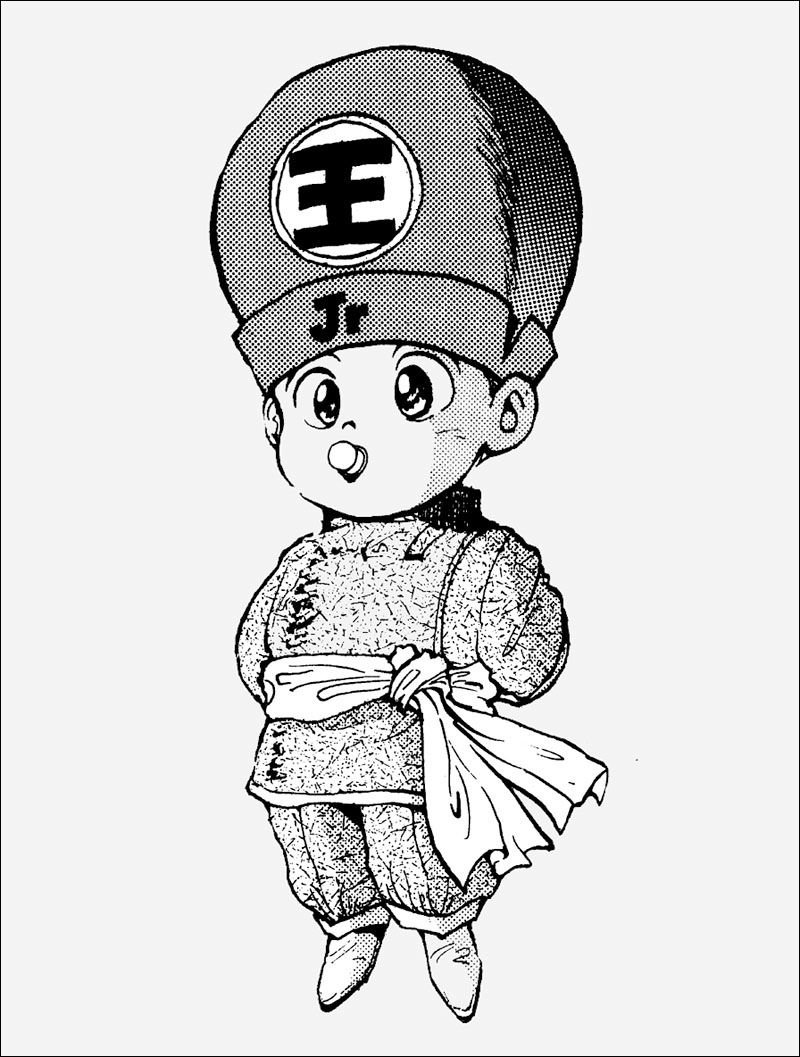 ❤️DaisukeMadrid❤️ @DaisukeMadrid
🔁
There is only one BOSS BABY. #yuyuhakusho
---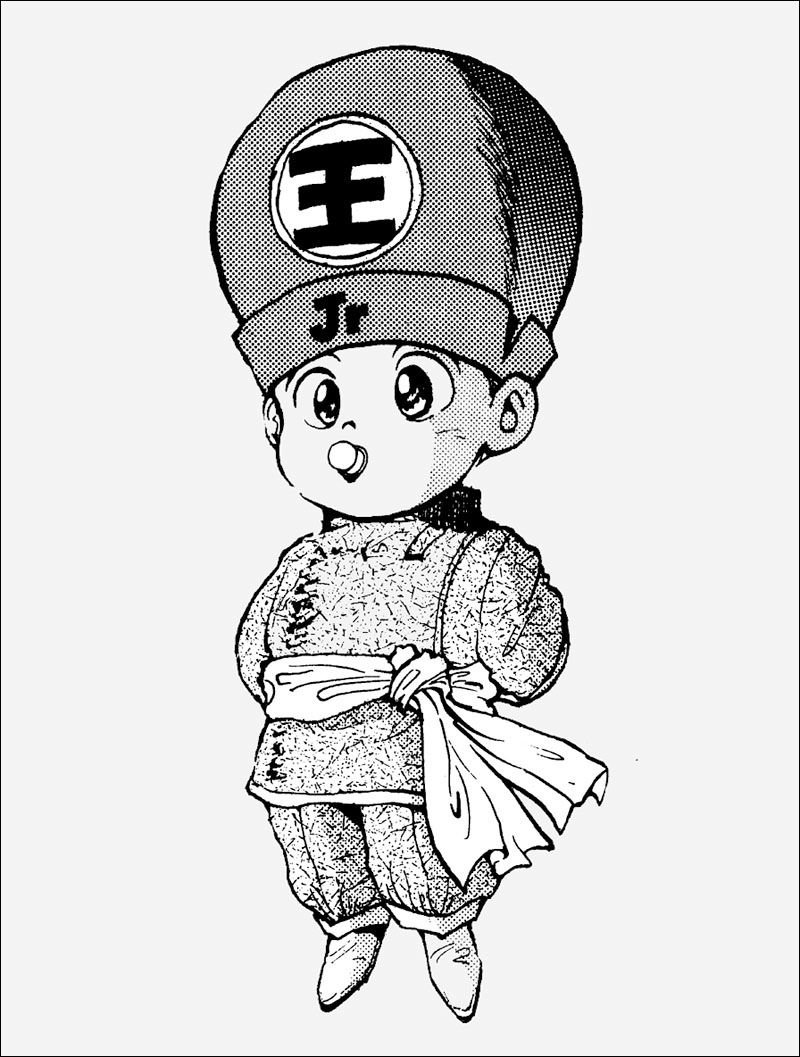 Shonen Jump @shonenjump
🔁
There is only one BOSS BABY. #yuyuhakusho
---
10 de fevereiro de 2017
Crunchyroll @Crunchyroll
🔁
Is Boss Baby better than A Silent voice??? 👎 👶
---
Devan Coggan @devancoggan
🔁
MY THERAPIST: How are you feeling?
ME: I just think it's funny how The Boss Baby got an Oscar nom for best animated f
twitter.com
eature and The LEGO Batman Movie got snubbed I mean LEGO Batman was the first film in years to truly capture Batman's identity and internal struggle and—
---
Ian 🌐 @LordCattoYT
🔁
Yeahhhh that choice makes absolutely no sense. A potato would be able to tell that Your Name or A Silent Voice we're
twitter.com
both infinitely better than The Boss Baby.
---
RobCourtney @eronotix
🔁
The Boss Baby is trending and I legit thought it was referring to Trump
---
Vovo Lifestyle @vovolifestyle
🔁
: From to 'Boss Baby': Which animation film are you rooting for?
thr.cm
---
McCarthy Dietz @dax_mietz
🔁
I just find it odd that The Boss Baby is not only nominated for an Oscar, but that it was nominated for an Oscar in a COMPLETELY NEW, EXTREMELY HONORABLE CATEGORY!!! Also that there are no other options in that category except for "The Boss Baby."
---
Paul! @Unpaulfessional
🔁
Boss Baby IS a Christmas movie
---
Alexa King @alexanicole_k
🔁
"Boss Baby" has an Oscar nomination but Michael Stuhlbarg delivering the most heartbreaking monologue of our time does not.
---
Broke Ass Krakenstein @Krakenstein
🔁
remember remember the 23rd of january, the nomination boss baby was brought
I know of no reason. why the 23rd of january should ever be forgot
---
Ramal Smalls @GodTierBP
🔁
@Crunchyroll A silent voice is amazing how can Boss Baby even be compared to it
---
TheEpicMan 2️⃣0️⃣1️⃣8️⃣ @EpicManDancing
🔁
Captain Underpants flies on-stage to accept his nomination at the Academy Awards, but after he yells a mighty "Tra la la!", a smug baby voiced by Alec Baldwin pushes him off the stage
"Sorry, Mr. Krupp, but you gotta take your tighty-whiteys somewhere else. I'm the boss, baby."
---
Sam Corbin @ahoysamantha
🔁
Should I watch The Boss Baby in-flight y/n
---
TheREALSenorFap @realsenorfap
🔁
So both BOSS BABY and FERDINAND are Oscar Nominated animated films and LEGO BATMAN is left to the side. Academy, get over this idiotic grudge.
---
Blockchained Blockchain @larsloving
🔁
@edzitron When you claim your tether you get sent boss baby dvds
---
Daniel Dwyer @DanGuy96
🔁
Animated Films that would've been better choices then Boss Baby:
-A Silent Voice
-Captain Underpants
-LEGO Batman
-Mary and the Witch's Flower
---
Justin Woods @justinnwoodss
🔁
Logan for Best Adapted Screenplay! That's exciting! As is Greta Gerwig for Director. Also so happy for Jordan Peele. Boss Baby for Animated made me snort with laughter though.
---
grace???? @johnmurpy
🔁
and the winner for best picture goes to; the boss baby
this is the boss baby's 24th consecutive Oscar win tonight
---
Erika Dienaite @edienaite
🔁
for the oscars, the boss baby gets a nomination while anime films like koe no katachi/a silent voice do not
the boss baby is thus a superior anime and should be added onto myanimelist as a 10/10 film
---
SLAISbot @slaisbot
🔁
Something that is garbage: the Boss Baby, we assume
---
Yvette Gutierrez @YvetteG9511
🔁
The Boss Baby has been nominated for an Academy Award for Best Animated Feature. Congratulations to the entire team!
---
Andi @Miss_Andi
🔁
@Cubskers21 I just heard on the radio that Boss Baby is nominated for an Oscar and t made me think of you 😂😂
---
borat voice my (participation trophy) wife @gittlz
🔁
O Baby, My Driver, My Boss,
---
young_gawd @Sheldon07185105
🔁
BOSS BABY GOT NOMINATED FOR AN OSCAR MY DREAMS ARE COMING TRUE!! 🔥🔥🔥
---
Constantina V. @v_constantina
🔁
Lego Batman gets totally snubbed but Ferdinand and Boss Baby get included? The Oscars are actually stupid lol
---
👽 i'm x 👽 @pennamex
🔁
The Boss Baby was nominated for an Oscar and The Lego Batman was not and that's why winning awards is nice but not something to base your self-worth on.
---
SuccPapi @459b7221dc084f1
🔁
It's time for the Right Wing to put aside its petty differences and work together to meme Boss Baby into winning an Oscar.
---
Yoeri @Yoeridesloovere
🔁
90th Academy Awards:
> Announcer: "And the Oscar for Best Animated Feature goes to Coco."
> Lee Unkrich: "Thank you.
twitter.com
Thank you to the Academy, to our incredible cast and crew..."
> Host: "Guys, I'm sorry, no, there's been a mistake. The Boss Baby won. This is not a joke."
---
Free Bitcoin Website @FreeBTCWebsite
🔁
An Amazon UK customer is relieved after finally receiving a refund for an Antminer S9 which he paid for but never...
fb.me
---
Aquatic A&F model @BionicJaden
🔁
@chrissyteigen It's Boss Baby isn't it
---
nathan stanton @nihilist_nate
🔁
OH, COOL, WE'RE JUST GOING TO NOMINATE FERDINAND AND THE BOSS BABY OVER THE LEGO BATMAN MOVIE AND GO ON ACTING LIKE WE'RE A VAGUELY RESPECTABLE SOCIETY???
---
Useless Nobody @Useless__Nobody
🔁
That could also be the case. Then again, they nominated the boss baby for best animated picture so who the hell knows
twitter.com
what goes on at the academy.
---
Tess @filmgirl152
🔁
Before you say that "Wonder Woman" was not deserving of at least ONE Oscar nod, let me stop you right there and say, "The Boss Baby" 1 nomination, "Wonder Woman" 0 nominations.
---
loading...
Maria Guerrero @mariaxxalapa
🔁
I still can't believe boss baby got an Oscar nom but I have to say I hella laughed during the whole movie nd made my wife rewind this part like 3 times 😂😂😂😂😂😂
---
Nice Grips @UtterTom007
🔁
wtf boss baby rules
---
Josef @moriartly
🔁
?????? THE BOSS BABY ?????
twitter.com
---
---