Batman: 65.108k tweets talking about this in the last 24 hours

People talking about Batman: - kumailn - ComicBook - konanplaydirty - SheMadeMeHonest - TripleHQ - TripleHQ - halloweenmancom - batgilI - comicconstruct - CalebGlenn2[...]

- fiekayusri - Liammxxx - sertwitero - HeroicGateway - heroes_bot - HeirMike - jtimsuggs - zipurbutt - Awesomenezz - jonablo - JL_Martin - rocketman_mars - fa_fatz - goldens_trash - DarkVegetaESF - brixbataller - GenesisWeirdo - acmazzaro - AmomiJR - RatsTales - THEFIRSTBRENT - snydersjustice - whereisrishabh - Marzarelo - luke_jaggers - xx__ZEN__xx - JDMiller14 - SeanIzaakse - CatholicLisa - bitchthatfunkdo - AlexLopezRocks - stuntingsniper - digwithashovel - harryjackson225 - mattfloresss - AriFerarri - _Eurisko_ - aqxa182 - RodrigoBarcat - EvolveQuickly - RobinGhoshal - batman_mina26 - alfredw33 - Joey_Glaser - iiscintilla - Leenaloza - derekgereg - DumetellaSuperb - KingofKens - kevinniemeier2 - batman_bogan - heatheretc - ComicSense10 - coolout1 - jJesse0 - digwithashovel - RealmBeyondS - z4mp1 - YesayaSiregar - AiLuvvit - BenBatmanJ - screenrant - lrexecpuf2655 - DamonMartin - RMStockdale - thelatestbaby - LeeHughesHDR - daniel_ds - andri000me_14 - AikeNott25 - TweetsTdl - desearee25 - squirrelwranglr - exbcmuixslszhs1 - JetDusk - sp00kyval - JokerCritic - JoeMulv - michael_pearcee - Crouch9999Jacob - ShopWithShar - I_Am_MFR - BotfootJim - iamgwynethaayy - neronova88 - CooeeCreative - GizmodoUK - leetabix - The_Batfleck - Mister_BatfIeck


This Tag appearing in: United States: ( Nashville - ).
Popular tweets tagged with Batman:

TheBatfleck @The_Batfleck
🔁
Ben Affleck as Batman with his 2 kids.
---
loading...
10 de fevereiro de 2017
Jacob Crouch @Crouch9999Jacob
🔁
Death Metal Batman - Your Argument Is Invalid
---
Cooee Creative @CooeeCreative
🔁
Batman Mug
---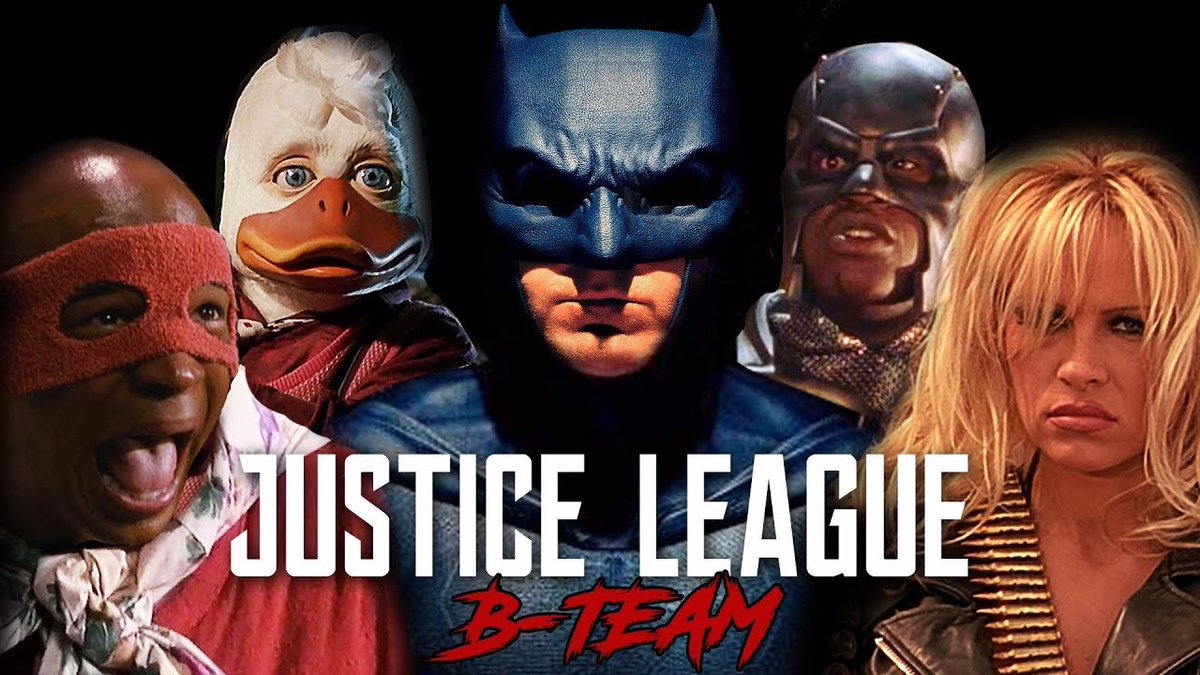 Gizmodo UK @GizmodoUK
🔁
In Justice League Parody, Batman Has To Call In the Backups
gizmodo.co.uk
---
Desearee Rodriguez @desearee25
🔁
Batman - Bat Wings Logo Short Sleeve Youth 18/1
$20.29
➤
goo.gl
via @outfy
---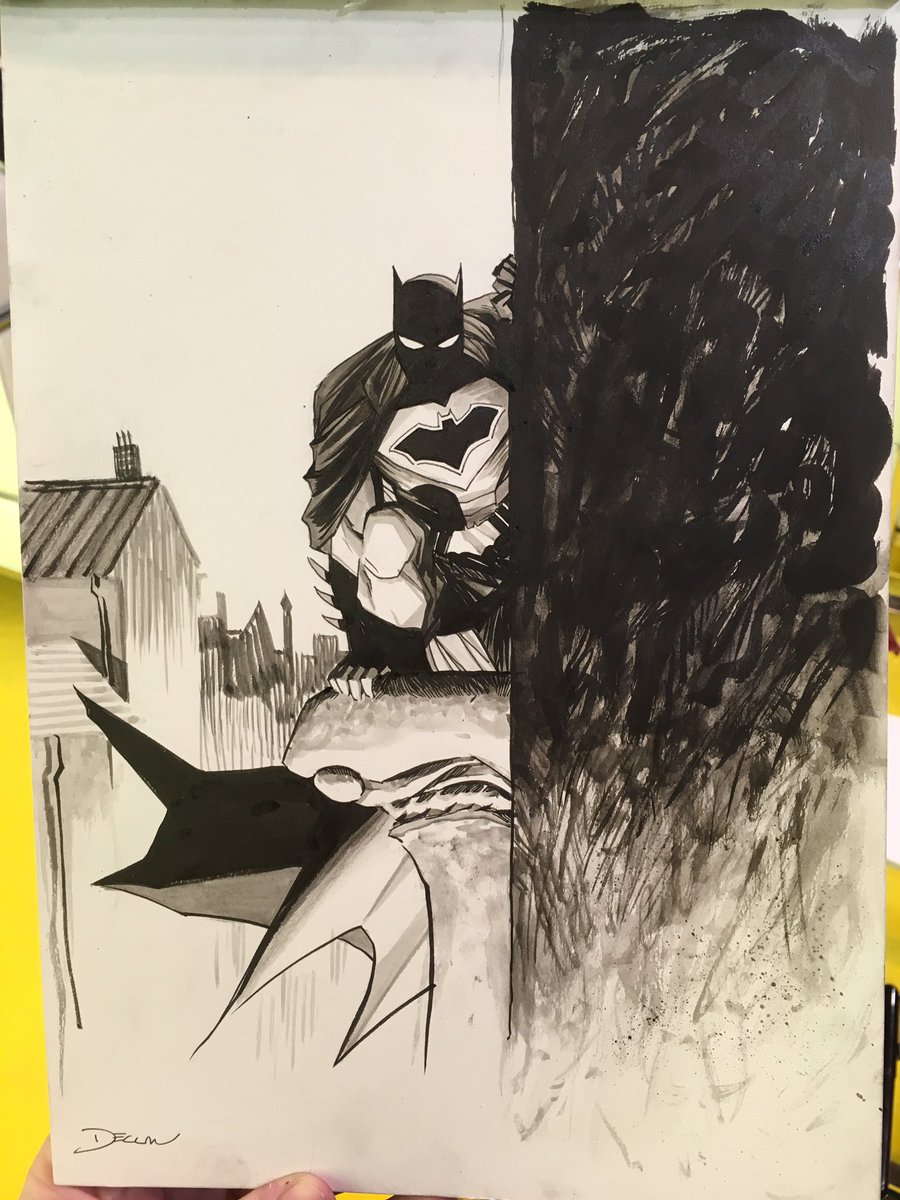 Daniel A. Schneider @daniel_ds
🔁
Forgot to post this. BATMAN commission I did at Madrid last week
---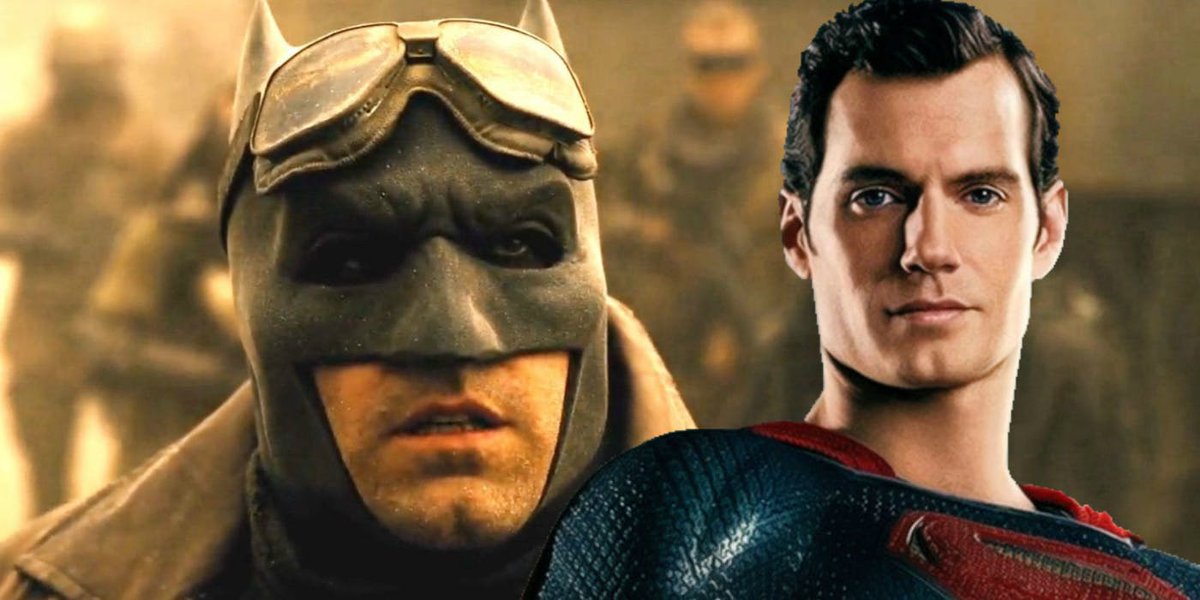 Screen Rant @screenrant
🔁
Do You Need To See Batman V Superman To Understand Justice League? -
screenrant.com
---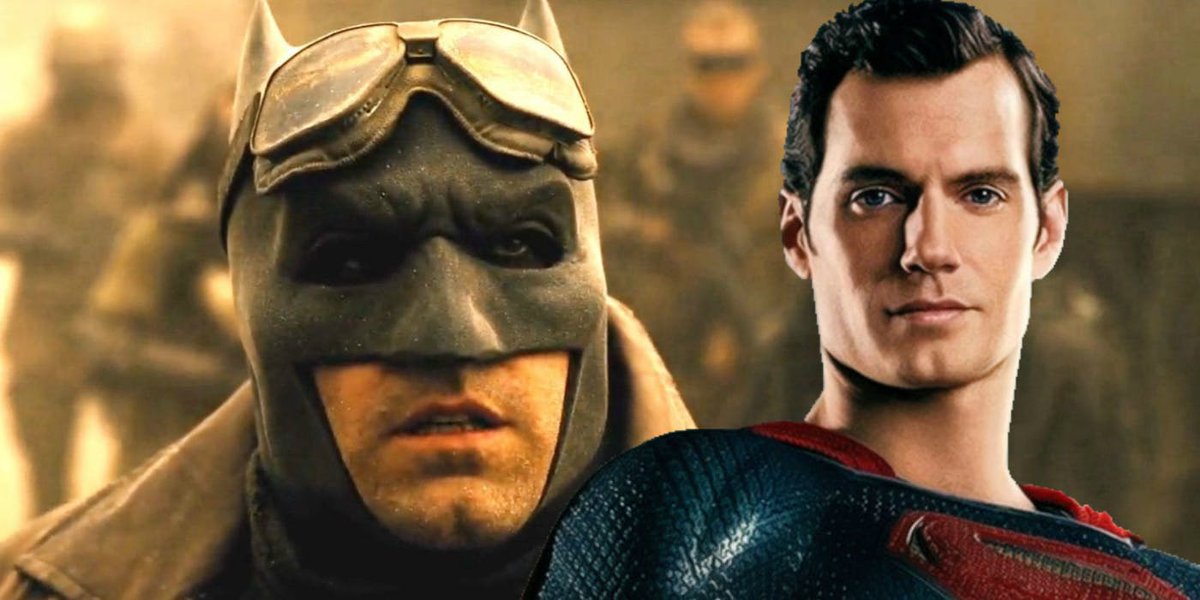 Jay Zampi @z4mp1
🔁
screenrant: Do You Need To See Batman V Superman To Understand Justice League? -
screenrant.com
---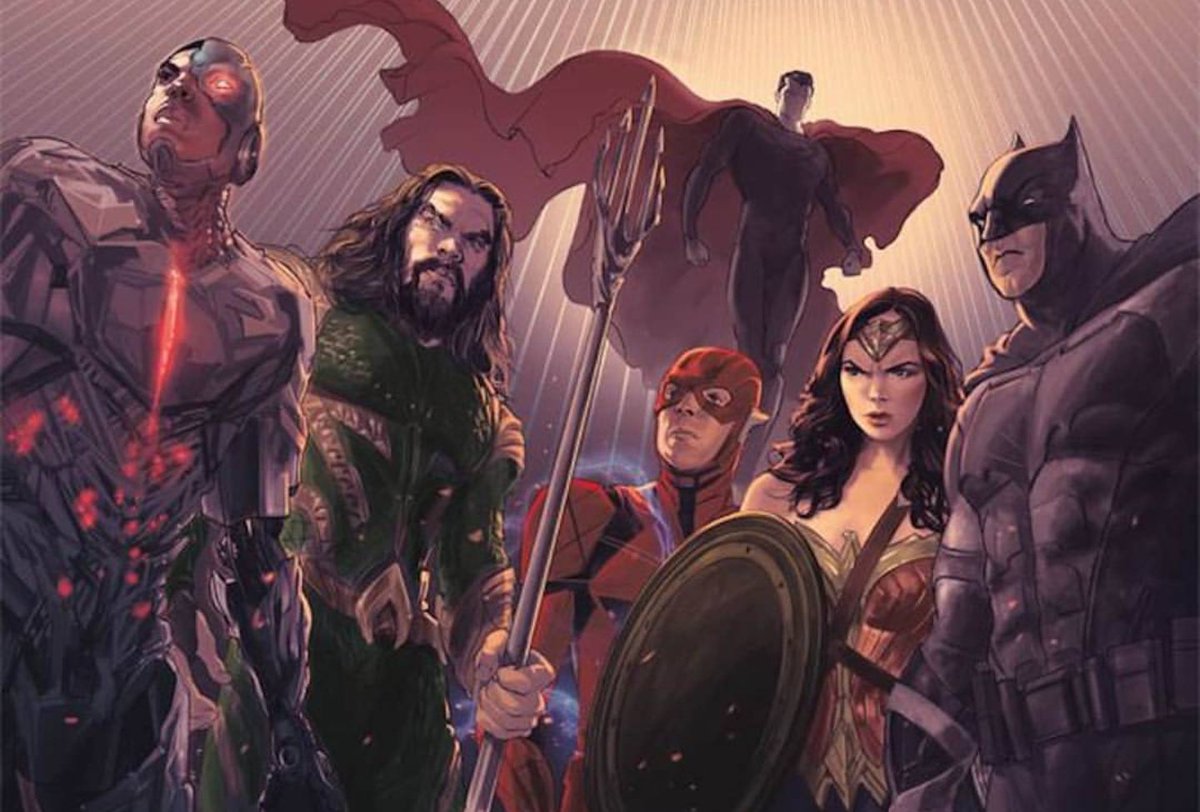 Realm Beyond Sight @RealmBeyondS
🔁
Stand united.
#Art #JusticeLeague #Batman #WonderWoman #TheFlash #Cyborg #Aquaman #Superman
---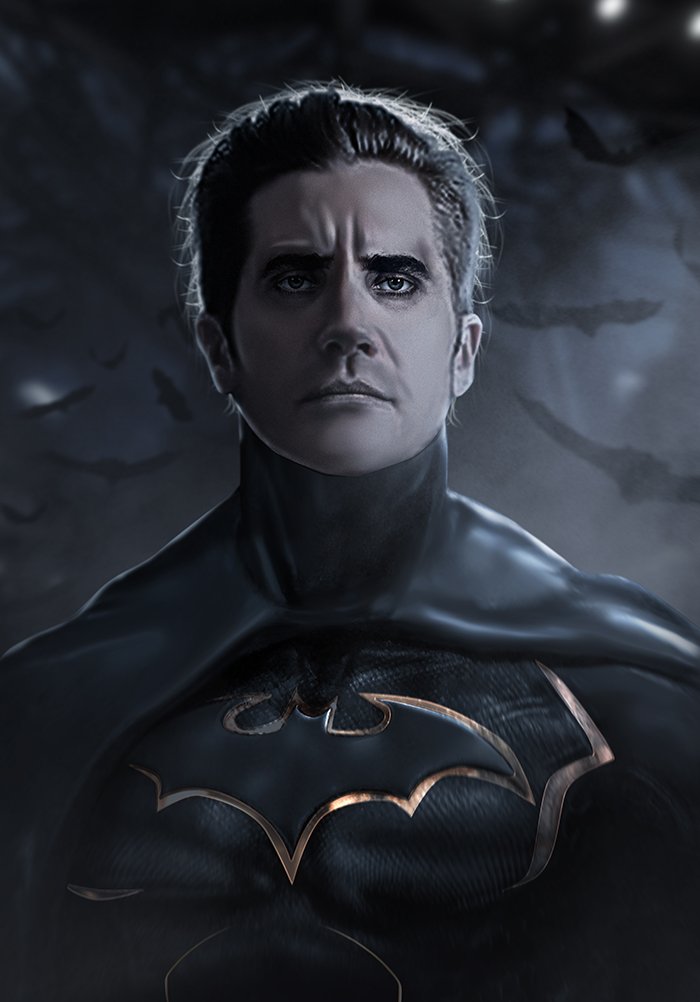 luke @luke_jaggers
🔁
Just a quick fix for now - Jake Batman, might add more to it.
---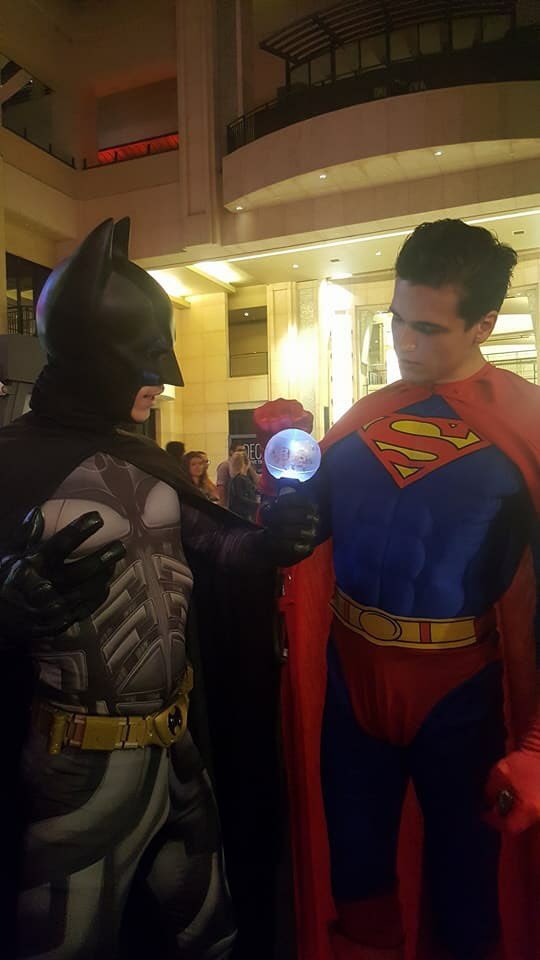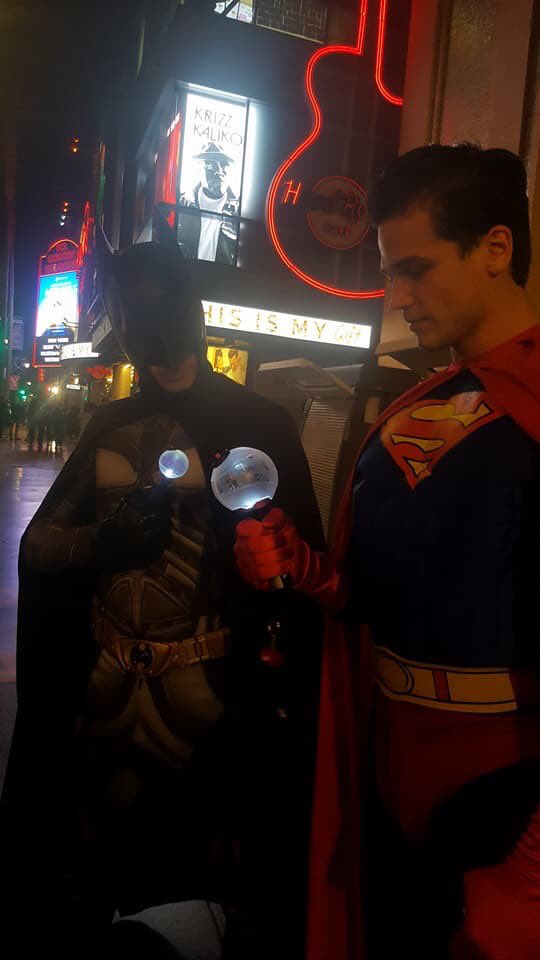 yoongi bby @goldens_trash
🔁
EVEN BATMAN AND SUPERMAN ARE ARMYS
---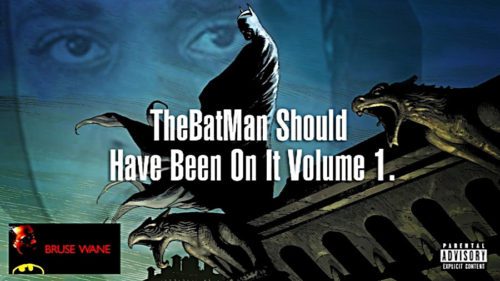 Anaksunamun @Awesomenezz
🔁
Bruse Wane – The Batman Should Be On It (Vol. 1) | @brusewane |
triplehq.com
---
TripleHQ @TripleHQ
🔁
Bruse Wane – The Batman Should Be On It (Vol. 1) | @brusewane |
triplehq.com
---
Kumail Nanjiani @kumailn
🔁
Very happy to announce that I'm the next Batman.
---
Comicbook.com @ComicBook
🔁
Rumor: Jake Gyllenhaal being considered as Ben Affleck's replacement after :
twitter.com
---
KONAN #7D7N 🌗 @konanplaydirty
🔁
I watched justice league last night and batman is the most washed super hero out here. Pretending to be a bat is pla
twitter.com
yed out cos u can't even fly. When he's rolling with ppl that actually have powers u realise how moist he is he's a unwavey version of iron man smh
---
☆¢єσ☆👑🇭🇹♎️ @SheMadeMeHonest
🔁
I remember the "bat" call for Batman when Gotham was in danger..but a "dick" call 🤨 ... I guess 🙄 if the shoe fits.
twitter.com
. "Dickman" you're being summoned 😳🤭🤣
Wonder how this will turn out 🤔🤬🤷🏽‍♂️
---
TripleHQ @TripleHQ
🔁
Wane Enterprises CEO and New York artist Bruse Wane presents his new mixtape The Batman Should Have Been On It,...
fb.me
---
Drew Edwards @halloweenmancom
🔁
Or here is a crazy thought. Just stop making Batman movies for a few years. I like Affleck actually but I...
fb.me
---
ג'יליאן @batgilI
🔁
Justice League is a 2017 American superhero film based on the DC Comics superhero team of the same name, consisting of Batman, Superman, Wonder Woman, Flash, Aquaman and Cyborg. Distributed by Warner Bros. Pictures, the film is the fifth installment in the DC Extended Univers
---
Caleb Glenn @CalebGlenn2
🔁
There are people in this world who like Affleck as Batman, who like KD and LeBron, who like Tottenham, Florida, Bama,
twitter.com
Auburn, Dallas Cowboys, LA Lakers and Cam Newton and C. Ronaldo....if there is one person who likes all of these teams you are a pathetic soul
---
卌Jamie @fiekayusri
🔁
1. Only wanted to watch Justice League because of Ezra Miller (and ok maybe Henry Cavill)
2. Batman is my least fav h
twitter.com
ero but I want his level of riches
---
Ser Twitero @sertwitero
🔁
Batman: Gotham By Gaslight - Trailer...
youtube.com
#Batman #GothamByGaslight
---
Heroic.Gateway @HeroicGateway
🔁
has arrived in Cinemark theatres! Are you ready to Unite The League?
Tickets: or the Cinemark app!
---
SuperCoderBot @heroes_bot
🔁
@TelegramBerja • "It's not who I am underneath, but what I do that defines me." -Batman #goodJob #coderBot
---
Dirt Bag Mike @HeirMike
🔁
"Lets terrorize them"-Batman
---
Jacob Suggs @jtimsuggs
🔁
The is united in the Multiverse! Play the Aquaman, Batman and Superman Justice League Multiverses today
---
spicy ice @zipurbutt
🔁
Batman knows 86 forms of martial arts but the Joker been knockin that nigga upside his head with a crowbar since 1940
---
iamJho @jonablo
🔁
#Bobblehead Wonder Woman and Flash
Tomorrow Superman and Batman naman
instagram.com
---
J.L. Martin @JL_Martin
🔁
@pauldunk @justiceleaguewb @simplegospelpod @ZackJamesCole Man, I thought you were a Batman groupie.
---
Gort @rocketman_mars
🔁
Will never watch Affleck as Batman. Fucking douche needs to shave while wearing the costume #1, #2 needs to learn how
twitter.com
to act. #3 stop abusing women.
---
phaaaats 🌺 @fa_fatz
🔁
I watched justice league last night and batman is the most washed super hero out here. Pretending to be a bat is played out cos u can't even fly. When he's rolling with ppl that actually have powers u realise how moist he is he's a unwavey version of iron man smh
---
DarkVegetaESF @DarkVegetaESF
🔁
Batman Arkham Knight Part 1 Full Story + Commentary Gameplay:
youtu.be
via @YouTube
---
Brix Keiffer Bataller @brixbataller
🔁
i'm just gonna go ahead and say this but batman is so underappreciated. His superpower isn't being rich. His superpow
twitter.com
er is his leadership skills. He was the glue that formed the justice league together. He's aware of how vulnerable and human he is yet he chooses to be brave &
---
Genesis is |ALL IN| @GenesisWeirdo
🔁
MY DAD GOT ME THIS CUZ IT CAME WITH THE PAPER GOD BLESS MY OLD FASHIONED DAD WHO STILL READS NEWSPAPERS
twitter.com
---
acmazzaro 🌹 @acmazzaro
🔁
@AriFerarri The Jason Batman to you sir
---
Amo mi Jack Russell @AmomiJR
🔁
Jack Russell Terrier Batman. Just fun :).
fb.me
---
Rathan Ajey @RatsTales
🔁
BEN AFFLECK: I've been Batman for a while. You just have to think of moving on eventually.
HUGH JACKMAN: *drags a tractor tire across the gym floor* You. Are. Weak.
---
THEFIRSTBRENT @THEFIRSTBRENT
🔁
@theLINDSbelow No other batman has ever expressed his level of mental and emotional anguish.. his level of darkness is unprecedented
---
⚡️Justice is Served⚡ @snydersjustice
🔁
You know what we hate, Danny Elfman? Your dated ass 1989 Batman theme being used on 2017 Batman.
twitter.com
---
loading...
Rishabh @whereisrishabh
🔁
Going to watch #JusticeLeague Tomorrow.
Hope it doesn't disappoints me as batman vs superman did by just being visually good.
---
Angry Sad Green Dad @Marzarelo
🔁
First of all, my boy J'Onn (my favorite character, the one that made me interested in American superhero comics to s
twitter.com
tart with) isn't even in it, & I'm still salty about that. Also, the only DCU movies I've seen were Nolan's Batman trilogy and Wonder Woman.
---
CLIPZ ROMNEY🇵🇭 @xx__ZEN__xx
🔁
I'd be up for Gyllenhaal as Batman. If nothing else, Affleck and Clooney both prove that casting to the chin/build isn't working. Might as well think outside the box. Keaton was tiny and Bale is lanky.
---
Sean Izaakse @SeanIzaakse
🔁
I still want Affleck in a full Batman movie.
BUT.
If it's set in the past with JG as Batman Solving a case AND a twitter.com current older Batman (Affleck) connecting that past case with a present case then you can have both actors then that would be genius!!!
---
Lisa Graas ن @CatholicLisa
🔁
Thinking of watching Batman v Superman: Dawn of Justice. Have you seen it? Is it good?
---
Alex Lopez @AlexLopezRocks
🔁
@andyblewis @IAmJericho Batman and Superman first team up on a cruise. Will they be booked on your jericho_cruise?
---
stuntingsniper @stuntingsniper
🔁
I liked a @YouTube video
youtu.be
RIDDLE ME THIS | Batman: The Enemy Within - Season 2 - Episode 1
---
Matty @mattfloresss
🔁
When Bruce touches down and wonder woman is standing? Opening shot is is her ass
1 battle scene of Wonder Woman wi twitter.com th Batman, does a superhero landing and camera pans up from her ass?
---
Ari Ferarri🌜 @AriFerarri
🔁
Jason Bateman is one 'e' off from being Batman
---
Eurisko 💎 @_Eurisko_
🔁
Elf an didn't use any of the legacy themes for Batman in '89 or '92.
While we are on the subject. I remember reading
twitter.com
somewhere that you did a sketch or somethin in 1989 in reaction to Keaton being cast as Batman. Is that correct?
---
alaa • SAW JL @aqxa182
🔁
It's gonna be so weird seeing batman being a dark broody character to a goofy clown to a dark broody character again lmfao
---
Rodrigo Barcat @RodrigoBarcat
🔁
@jaissonlimeira Nice to meet you Batman , I'm Dad!
---
EVOLVEFASTER @EvolveQuickly
🔁
. and I'm not even going to freely steal your shitty movie by downloading it illegally, either. Tell I said "thanks" for ruining Batman.
---
Robin Ghoshal @RobinGhoshal
🔁
This is obviously shown by the quality jump from Batman v Superman to Justice League they learnt from their mistakes
twitter.com
and the film was better for it if no one complained the film wouldn't be better.
---
Sabrina🕸🥀 @batman_mina26
🔁
I'm so fucken excited .!
twitter.com
---
Alfred Wong @alfredw33
🔁
I recruited #Batman with #AndroidPay! Collect Super Heroes when you pay & unite the #JusticeLeague #paytosavetheday
---
ᴸᴵᴳᴴᵀ'ˢ ᴾᴿᴵᴺᶜᴱˢˢ ↫ @iiscintilla
🔁
REMEMBER WHEN YOU WERE A MADMAN
THOUGHT YOU WAS BATMAN
---
Leeeennn❤️ @Leenaloza
🔁
Batman turned into Scarecrow and the Penguin. Amazing.
twitter.com
---
Derek Gereg @derekgereg
🔁
I liked Justice League. It was good. Bad guy was bad. Superman was super. Wonder Woman was wonder. Batman was bats.
twitter.com
Flash was flash. Aquaman was aqua. Cyborg was there.
---
HHB @KingofKens
🔁
I was really waiting for DC to fuck up "Justice League". Didn't happen. Cyborg was solid. The Flash was a bright spot. They didn't try too hard with Aquaman. Wonder Woman & Batman were both well done...
---
HARDCORE DESTROYER @kevinniemeier2
🔁
We all need a superhero mine is not Batman, Superman or Captain America: mine is , her positivity smashes everyone!!!
---
Batman_Bogan @batman_bogan
🔁
Hellboy is now in injustice 2!!:
youtu.be
via @YouTube
---
Heather 🦈⚽️ @heatheretc
🔁
Can we have a POC Batman though? I'm so tired of white dudes.
twitter.com
---
William Batson @coolout1
🔁
The Batman Ben is playing is the best version of Batman ... I still don't like that voice amplifier shit he using
---
Isaiah46_4 @YesayaSiregar
🔁
Okay so marvel tv series are really, really good but DC has Batman and you just can't beat Batman.
---
Aina @AiLuvvit
🔁
All the shade thrown on Batman!! 😂😂😂 #JusticeLeague Y'all feelin me
---
Ben Jennings @BenBatmanJ
🔁
I'm surprised it didn't appear Batman had a contingency plan for the Superman thing going wrong. Even a small shot o
twitter.com
f him reaching for his belt when Superman was holding him would have been a cool nod to him having Kryptonite. Thoughts?
---
Damon Martin @DamonMartin
🔁
#JusticeLeague Review: Well, it's better than BATMAN V. SUPERMAN but that's not saying much...
#JusticeLeagueMovie
nerdcoremovement.com
---
80s-INATOR @RMStockdale
🔁
@The_ZBOX @The_ZBOX in the book it states a batman: dark knight 30th anniversary edition figure and mines from batman vs superman!
---
joke-twit @thelatestbaby
🔁
Making a picture girl asked me today whether she has a lot of work, I gave you an answer about her intentions to kill Batman
---
Lee Hughes @LeeHughesHDR
🔁
This is probably the first positive comment I've read about the movie and I'm glad because I really really want to li
twitter.com
ke it. I enjoyed batman vs superman but the press slated it. Hopefully watching it over the next few days.
---
AIKEN 🌹 U. @AikeNott25
🔁
The Flash: What's your power again?.
Batman: Im rich!
🔥😂
---
Meticuler/TDL @TweetsTdl
🔁
Batman: Arkham Knight Soundtrack - How it Happened
youtu.be
via @YouTube
---
heget @squirrelwranglr
🔁
Say what you wil about JL. But I'm still incredibly excited for the upcoming DC films. Aquaman, Wonder Woman 2, Shazam, Nightwing, The Batman, Deathstroke, Flashpoint etc all sound pretty promising. Maybe it's just the DC fan in me but I'm hyped.
---
JetDusk @JetDusk
🔁
So I've been talking with about the FOX Batman Prequel TV show "Gotham". This show is so batshit and such schlock I really should be recapping this show and talking about it on youtube.
The latest episode had Professor Pyg force people to eat homeless people.
---
Michael @JokerCritic
🔁
By this logic his theme should never have existed because he scrapped the "classic" 60s Batman theme, and he had no right minimising WW's theme in the movie. Also ignores that the best reboots play with original ideas, and often have even better themes (see MOS, TDK)
---
jode🌻 @michael_pearcee
🔁
I need a Superman Sequel.
I need a Wonder Woman Sequel.
I need a Batman Movie.
I need a Flash Movie.
I need a Cyborg Movie.
I need a Aquaman Movie.
AND I NEED THEM TO PULL THE TRIGGER ON THE GREEN LANTERN CORPS!
---
Shar Wilson @ShopWithShar
🔁
grabs in his role as . When your 3 yr old grandie tells you you are…
instagram.com
---
Mario-F. Robles @I_Am_MFR
🔁
After Seeing #JusticeLeague, Which Movie Do You Most Want To See Get Fast-Tracked? #Batman #Superman #WonderWoman #TheFlash #Cyborg
---
Botfoot Jim @BotfootJim
🔁
And I must follow every single actor in Hollywood has played either Batman or Spiderman.
---
Neronova @neronova88
🔁
@Shadow_VA @Takahata101 As cool as that is, the Nolan batman universe does not seem like a place super powered beings could exists
---
Two Headed Boy @leetabix
🔁
What you on about? BvS made perfect sense. Arch Rivals for no reason end up bonding for no reason other than their mu
twitter.com
m's sharing the same name. Queue best Batman fight ever, then the worst CGI bullshit ever!
---
---