#AGU17: Become Trend on twitter at (2017-12-16 08:10)

People talking about #AGU17: - ScienceNews - ScienceNews - ScienceNews - G_C_HQ - Ines_Blgcm - rebeccalove61 - chesneycat - muyalebenedict - hammondazizsays - Sean_Selzer_[...]

- dmilan10 - merianelion - tp_1024 - seilenfranzli - otovovmi1978 - PillosuFatima - PillosuFatima - jesswade - HaroldKilinda - JG_OMSJ - MissWagenberg - geography_TPS - SpeleoQuest - SamaR_4D - ndola1 - jesswade - Eplefe - physicsgirluk - Rorgazmo - KTElliottMicro - duarteoceans - ucfagls - Catalicity - aromatomuk - OcnOgrphr - Guille_Peguero - flyingcircuits - vogels4 - spaceejay - dwatchnews - SciCommWoman - Sedimentsystem - Sedimentsystem - IVaratharajan - steffi_nolte - lucrezia_terzi - Seneska - DoskonaleSzare - JWvanEck - Ben_Terrier - msmjetten - swadhinnanda - swadhinnanda - ChristensonDi - Allister_Crow - dwatchnews - nosuchseagull - MariaMoironn - debrable - ranchorelaxo - PissedOffVoters - petescarth - sukianemone - WeerDenDolder - rpancost - antcold - jordifpages - KnudJahnke - rbpmleeds - SiouxsieW - rllorens314 - icdpDrilling - icdpDrilling - pippahey - Hydrology_IRPI - gecosistema - katka_nedbal - hkanekane - ale_x_and_ra - JonathanRBuzan - mariacstnz - StevenGordon_Ca - fossiliam - j_zelikova - bzbx - G_C_HQ - natalia13reagan - StarkRalph - tjm0072003 - iamhazelgibson - bibgeo - andrijay85 - ZeezyMulla - OulaAmrouni - PaleoLab - Dacio144 - theAGU - sanjeevbui - InesLalowa - Ikortega


This Tag appearing in: United States: ( Baton Rouge - ).
Popular tweets tagged with #AGU17: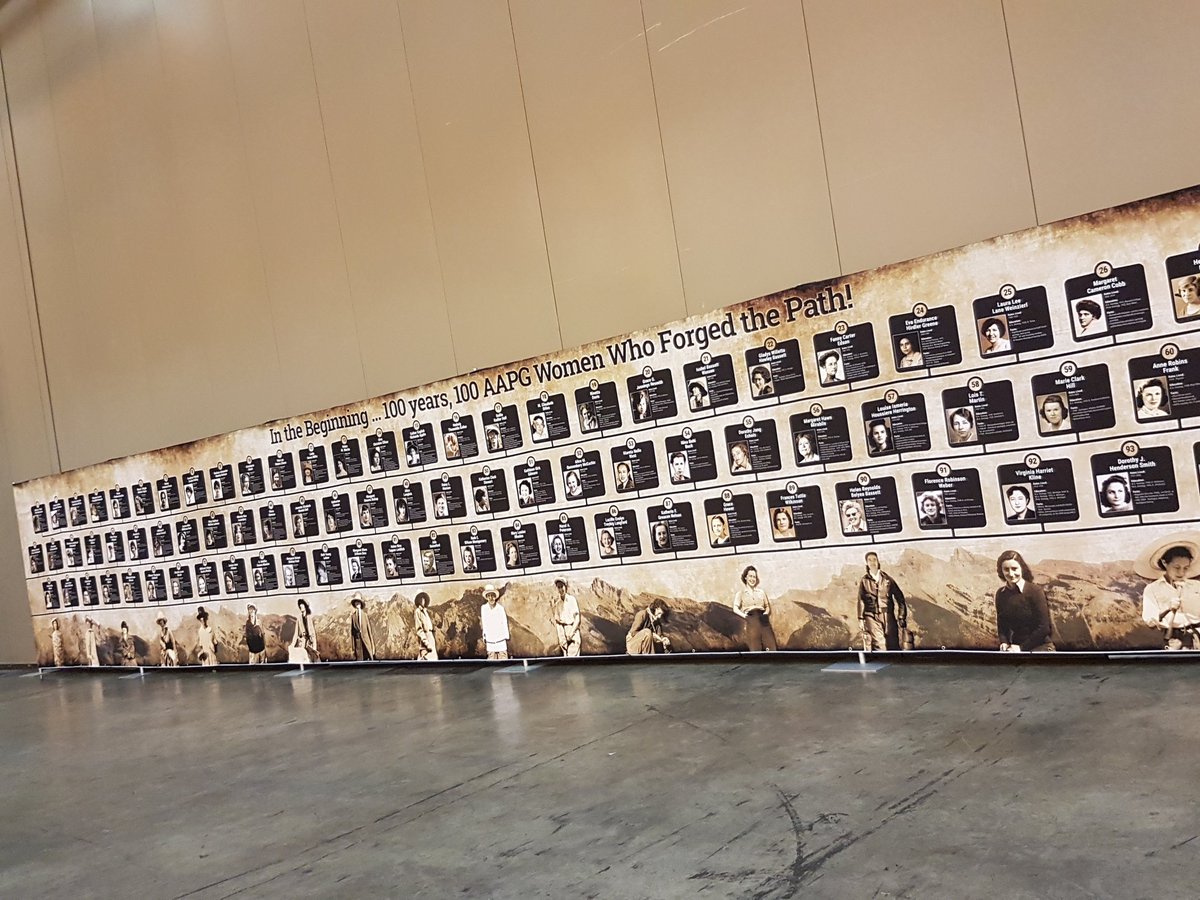 Jane Zelikova @j_zelikova
🔁
Ending #AGU17 with a powerful display #WomenInSTEM #womeninscience #womenintech
---
loading...
David Sear @Sedimentsystem
🔁
Mike Church accepts the Gilbert Award from @AGU_EPSP. Well done Mike! #AGU17
---
Doskonale Szare @DoskonaleSzare
🔁
After a few days in New Orleans for #AGU17, this is not the worst idea!?
---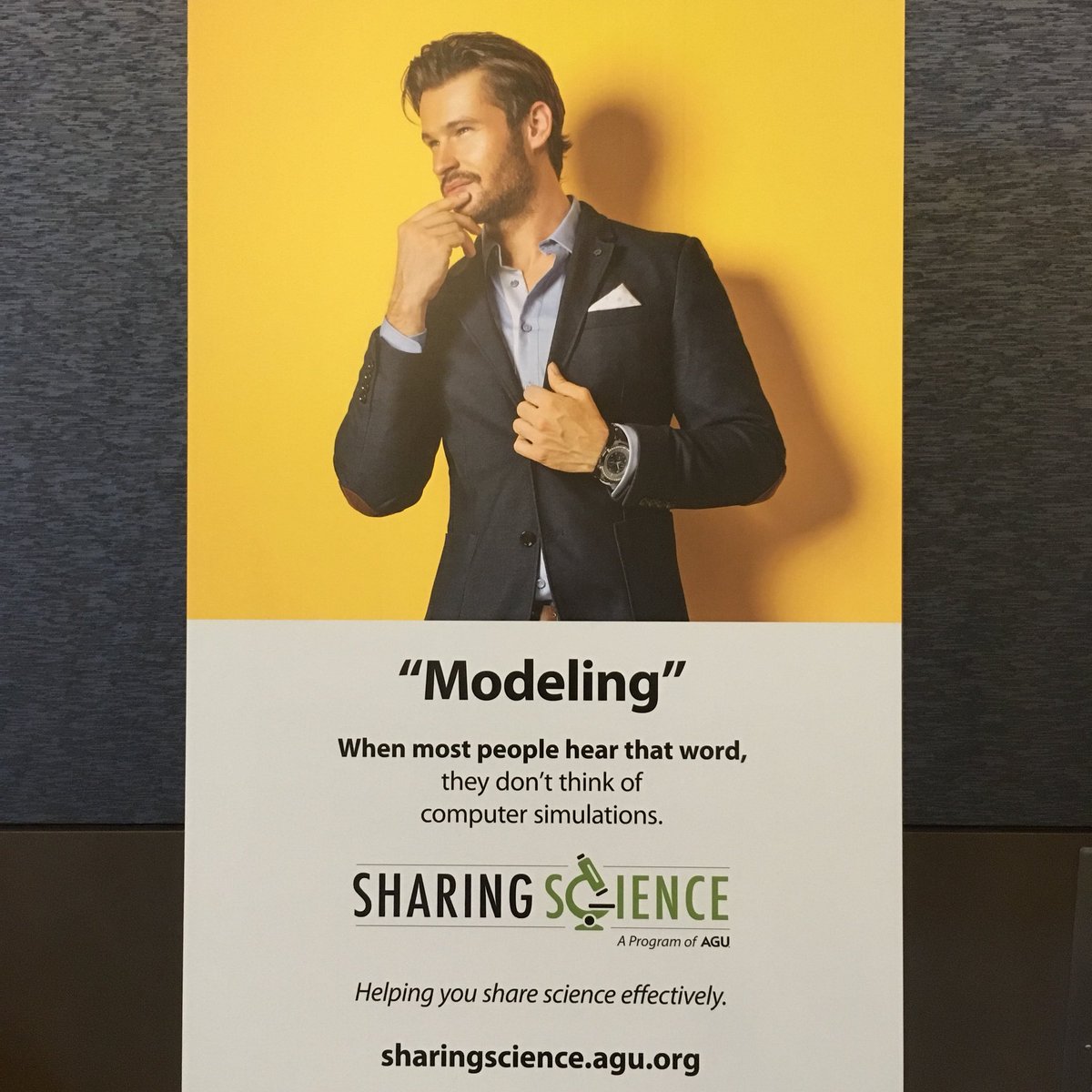 Dianne Christenson @ChristensonDi
🔁
What do I do for a living?
Modeling.
#AGU17 #Geoscientists
---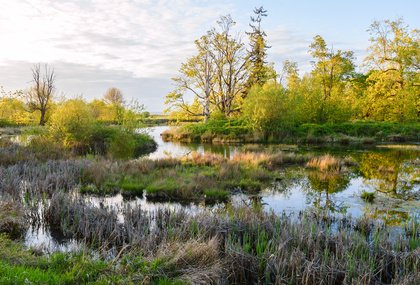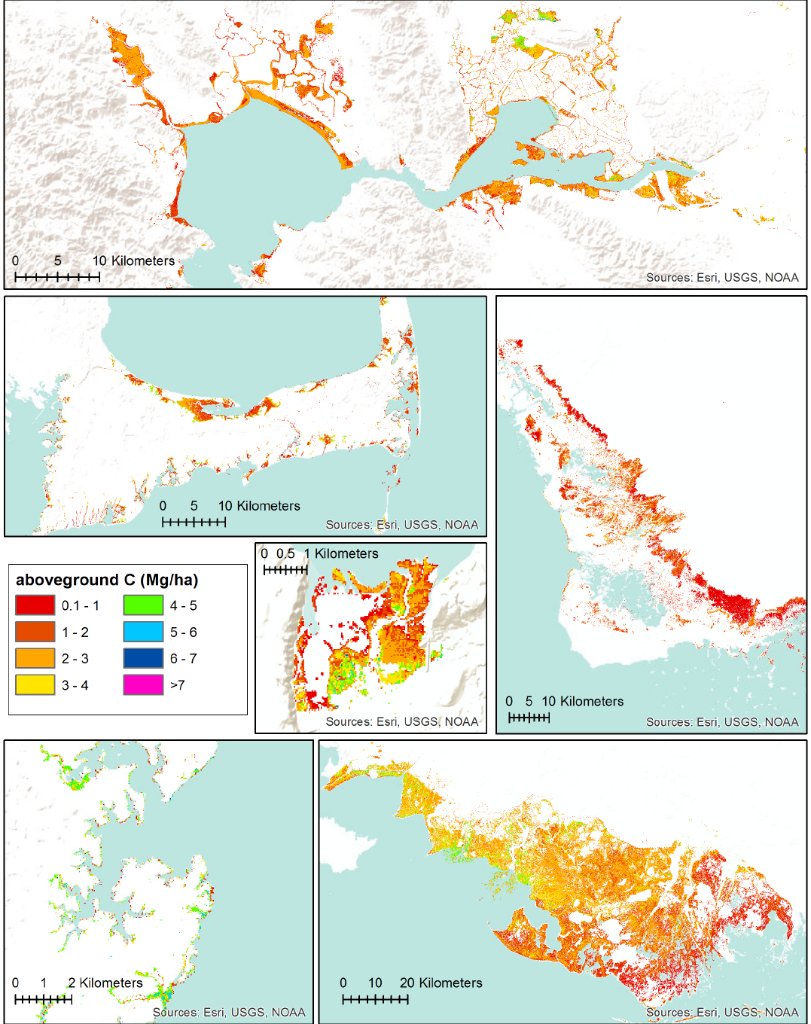 Carlos Duarte @duarteoceans
🔁
Calculating Carbon: Tidal Marsh Contributions
#Landsat at #AGU17
landsat.gsfc.nasa.gov
---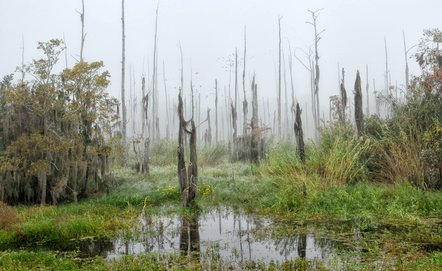 Mrs Hall @geography_TPS
🔁
How Do Coastal Marshes Respond to Climate Change?
go.nasa.gov
#AGU17 #Landsat
---
Katherine I @chesneycat
🔁
This is the coolest (warmest?) poster I've seen at #AGU17. Amazing creativity by @guertin
---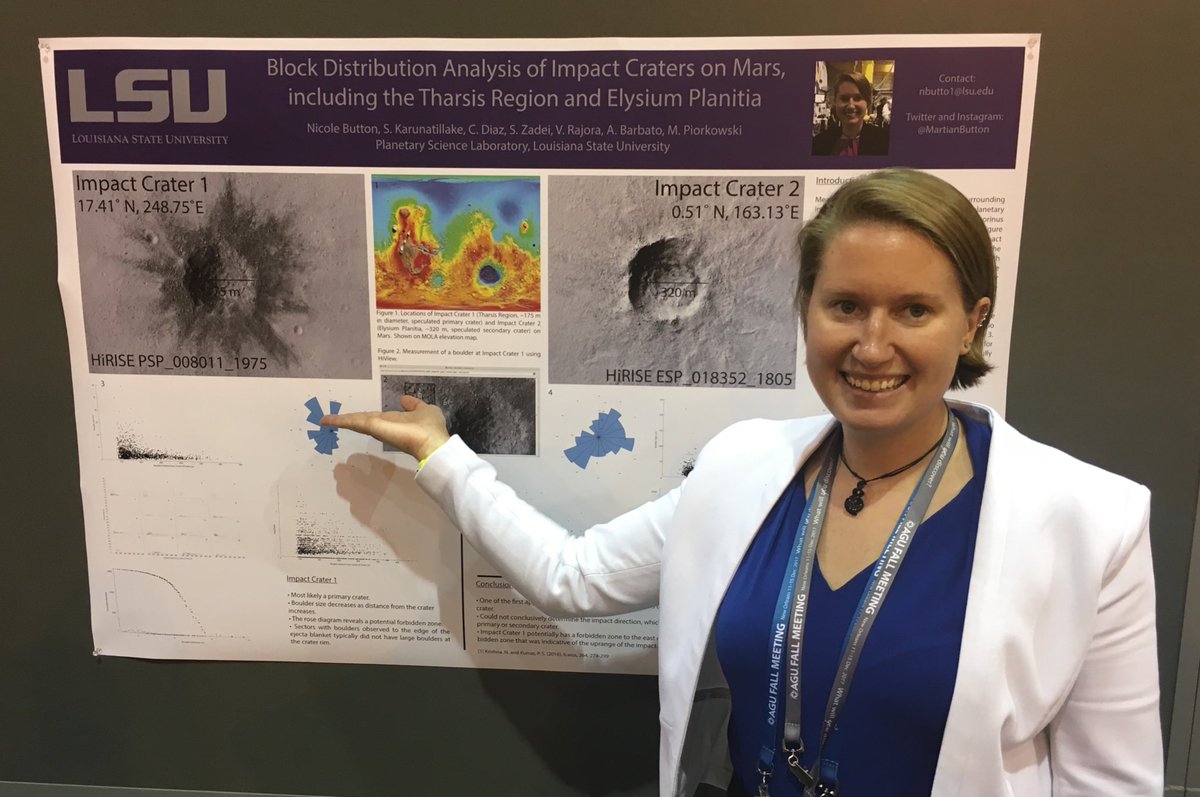 Ines Belgacem @Ines_Blgcm
🔁
And that concludes grad school #AGU17 #lifeofagradstudent #posterdrop
---
Global Collapse HQ @G_C_HQ
🔁
The latest Collapse News!
paper.li
#agu17
---
#Green Thinker @muyalebenedict
🔁
News coverage of science from #AGU17:
climatecentral.org
---
Christina @hammondazizsays
🔁
This is Alexia. She's 11 and presenting her results of alternative energy research at in . Solar, wind, and wave experiments. She defines the possibility for a sustainable future. --- a future engineer to hire??
---
Sean Selzer @Sean_Selzer_
🔁
A journalism legend speaks up for science and #scicomm at #AGU17
goo.gl
---
Fatima Pillosu @PillosuFatima
🔁
Another CAMS contribution to the - presenting current and future data assimilation development in the Atmosphere Monitoring Service
---
Dr Jess Wade 👩🏻‍🔬 @jesswade
🔁
@davidjamesweir Me too! All thanks to #ExpeditionVolcano and #AGU17 🌋⛰
---
Speleo QUEST @SpeleoQuest
🔁
SISAL database presented by at . Last chance to enter your speleothem data is 31/12/17. As a PAGES SISAL SC member, can I ask you pass the word!
---
Gavin Simpson @ucfagls
🔁
- reminder that has a new open faculty position in paleoclimatology/paleoceanography/paleoecology - application review begins on 01/02/2018. Come join us at an awesome university to do climate, water, and environment research!
---
Sandra Norval @Catalicity
🔁
Just had a scroll through all about the American Geophysical Union's Fall Meeting. Really worth a look as it's a sho
twitter.com
wcase of speakers, researchers and changemakers. I just stumbled across it, now you can too! 🤓
---
Ryan Glaubke @OcnOgrphr
🔁
Thanks #AGU17 for the memorable meeting! Just wrapped up watching some good jazz on #FrenchmenSt and now heading home. What a trip!
---
Mike Grusin @flyingcircuits
🔁
I sketch my notes in pen during talks, and then color them in later. I have a lot of coloring left to do...
---
Cees de Haan @spaceejay
🔁
artikel on images of the Californian fires that I showed today at .
---
Democracy Watch News @dwatchnews
🔁
Last minute substitution —Dustin Schroeder gave a presentation by Jamin Greenbaum who is in on using East Antarctica as an analog for Jupiter's moon Europa. Learn more:
---
AZ @SciCommWoman
🔁
There's still time to before is over! Head over to the Sharing Science Room for supplies!
---
David Sear @Sedimentsystem
🔁
Congratulations to Mike Church, this year's winner. A true legend in geomorphology
---
Indhu Varatharajan @IVaratharajan
🔁
This afternoon at #2656 learn about work on getting ready for
---
lucrezia terzi @lucrezia_terzi
🔁
monsoon experts call this : beryllium-7 observations proven as very early warning indicator for onset and withdrawal in 6 differnt regions.
Author with prof Simona Bordoni.
---
Jan Willem van Eck @JWvanEck
🔁
BBC News - California fires: Sentinel satellite tracks wildfire smoke plume
bbc.com
#AGU17 #KNMI
---
Mike Jetten @msmjetten
🔁
During the chaos, I missed that this fairly embarrassing interview with me came out: "Awesome Jobs: Meet Julie Huber, Deep Sea Microbiologist" via
---
Swadhin Nanda @swadhinnanda
🔁
Wow! NOx plumes from of SouthAfrica power station plumes and
---
No Such Thing as a Seagull 🤔 @nosuchseagull
🔁
A theme untouched throughout panels & SocMedia discussions was "communicating uncertainty" - a critical skill for Sci's & Comms folk ~ PIOs are trained in communicating certainty, esp. when announcing sci-research promises.
---
ranchorelaxo @ranchorelaxo
🔁
What if God wants climate scientists to desperately sell the most massive scientific fraud in human history?
---
Peter Scarth 🗺️ @petescarth
🔁
I wasn't kidding... my @ #AGU17 Mon-Fri walking total was 32.2 miles.
---
Alex Liashchuk @antcold
🔁
2pm today Hall F n. 2595--> predict monsoons > 1 month in advance using radioactive particles
---
RiverBasins_Leeds @rbpmleeds
🔁
Preliminary H2O chem data from at shows groundwater & glacier discharge dominate over precip in discharge of Annapurna, Nepal.
---
trescomacatorce 🚀 @rllorens314
🔁
🌏 TELLUS is out! with Earth
tellus.ub.edu
Sciences news shared by 👉
---
ICDP @icdpDrilling
🔁
. introduces her poster "Towards a geocognition of geothermal energy" Poster 348, come check it out!
---
ICDP @icdpDrilling
🔁
Good bye New Orleans and thank you @theAGU! #AGU17 @ECORD_Outreach @icdpDrilling @JAMSTEC_PR @TheJR
twitter.com
---
Pippa Heylings @pippahey
🔁
We had a great experience with our partners presenting the new global network! ! Visit:
---
Hydrology IRPI-CNR @Hydrology_IRPI
🔁
One of the science highlights of the conference...getting to hold one of the CubeSats we've been doing so much nice work with recently. want to launch our own CubeSats within the next 24 months.
---
maria costanzo @mariacstnz
🔁
How Scientists Watched the Larsen C Ice Shelf Give Birth to an Iceberg in the Polar Night
at
---
CRAI BIBGEO UB-CSIC @bibgeo
🔁
🌏 TELLUS is out!
tellus.ub.edu
with Earth Sciences news shared by 👉 @gemar_ieo @IMEDEA_UIB_CSIC @ICTJA_CSIC #agu17 #egublogs
---
loading...
andri wijaya bidang @andrijay85
🔁
Hot off the press for : distribution of earthquakes in the subduction zone beneath north-east Papua New Guinea
---
Matthew Schmidt @PaleoLab
🔁
70,567 steps at AGU17! It was so worth it, what a great meeting! #AGU17
---
Am Geophysical Union @theAGU
🔁
"The jet stream is the door between the Arctic and weather at mid-latitudes," he said. That door seems to be open mor
twitter.com
e often now than it has been in the past...
By via
---
Ines Lalowa @InesLalowa
🔁
The latest The amphibol Daily!
paper.li
Thanks to @ch_gruetze @argillic @LotharBirkner #agu17 #geology
---
Ismael K. Ortega @Ikortega
🔁
The biggest round of applause during the fantastic Presidential Forum by Dan Rather? That the grandest theories from the most eminent professors can be disproven by the most junior of graduate students. The ultimate authority in science is the evidence.
---
---